16 Must-Have Apps and Software for Mac of All Time

In this blog, we have shared some of the best Mac apps that you can use. The apps in the list help you in performing all the essential tasks and do a great job in it. Keep reading to know more about the apps.
On the new laptop, you don't get all the essential apps. You have to manually install them for smooth processing. Whether it is a web browser or music player you need to install them manually after considering their offerings and price. To help all the users in finding the best apps in terms of performance and price we have created a list. So now without any further delay, let's take a look at the list of must-have apps or best productivity apps for Mac.
16 Best Must-Have Mac Apps & Software of All Time
Here are the best apps for Mac that you can use to increase productivity and uninterrupted working.
1. MacKeeper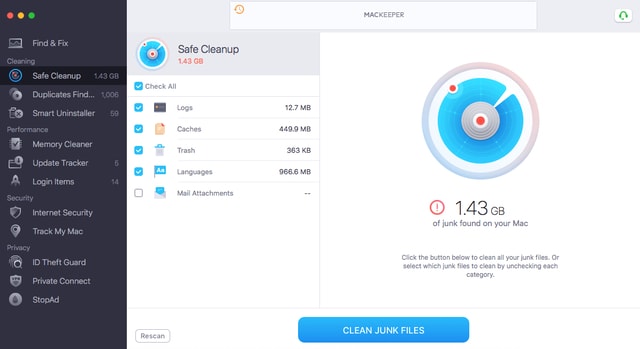 MacKeeper is one of the best applications designed for macOS. This app offers various features which makes it ideal for the first position on this list. Though the only negative point about this app is that it cannot be considered as free macOS apps. Keeping that aside this is the best Mac app that you should use. To justify our point we have mentioned some of its notable features below.
Also Read: Top 5 MacKeeper Alternatives You Must Try for Your Mac OS
Notable Features of MacKeeper
The software can easily clean all the unwanted and junk files that have been taking space on your PC
It has a built-in antivirus that protects the system from possible threats.
MacKeeper works in the background for better performance and better user experience
Using the software you can easily uninstall the apps which you don't use anymore.
You get an ad-free browsing experience with its built-in adblocker.

---
2. Gemini 2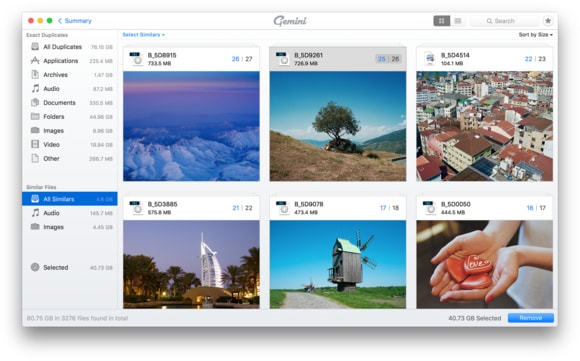 Keeping your PC organized is very important in the long run. Apart from this, it helps you in keeping all the files organized which can be accessed easily. In most cases, we have observed that the user faces issues with duplicate files and it is hard to remove them manually. To help in easing the process Gemini 2 is the ideal software as it works effectively in finding duplicates files and removing them permanently from your PC.
Notable Features of Gemini 2
The software accurately scans for files that have been taking space in your system
It scans for duplicates and similar files that can be deleted for more space
The user interface of the software is very interactive and simple
It supports many languages including Spanish, German, Chinese, and others
Gemini 2 is recognized for its amazing and accurate performance which the company keeps on updating

---
3. ClearVPN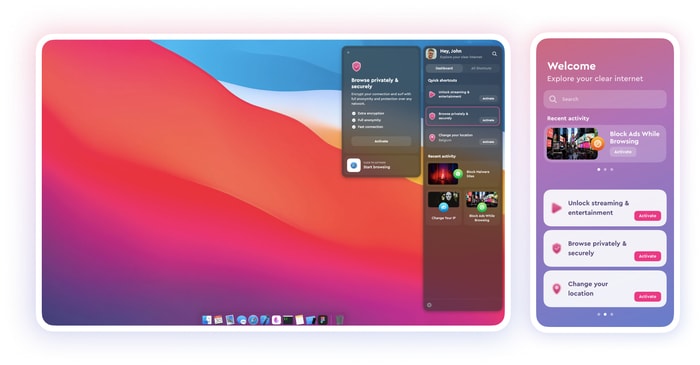 Next up on our list of must-have apps for your Mac is ClearVPN. This is great software that you should consider installing. This VPN software keeps your PC's IP protected and helps you in accessing content that has been restricted. As the restrictions are getting stricter it is hard to visit websites in a particular location. Using VPN you can simply choose the location and it will create a face IP of that particular location which will help you in unlocking the websites that are restricted in your location.
Notable Features of ClearVPN
The software offers both paid as well as free plans to the users
You can easily get access to all content with its new IP generation
The interface is very simple yet it is a powerful software
The software does not take any data of users and has top-tier encryption for data protection

---
4. BitRaser File Eraser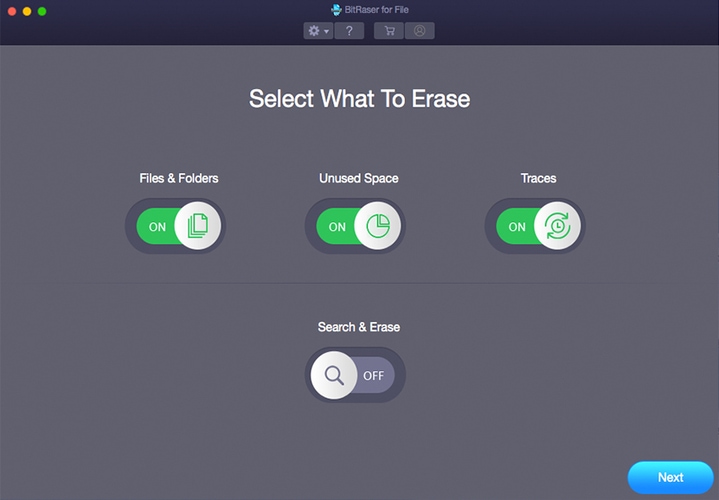 BitRaser File Eraser is a must-have software for Mac to safely and completely wipe out sensitive files, volumes, saved login passwords, and folders stored on desktops, laptops, and servers. Along with this, the software helps enterprises safeguard data for employees, customers, etc. It helps to ensure the safety and prevention of data breaches. Moreover, it makes it convenient for organizations to securely delete their data after the completion of the project.
Notable Features of BitRaser File Eraser
The application erases files and folders securely.
This software wipes out email and browser history.
Erases logical drives or volumes without damaging applications and operating systems.
BitRaser File Eraser wipes out cookies and application traces.

---
5. Airmail 3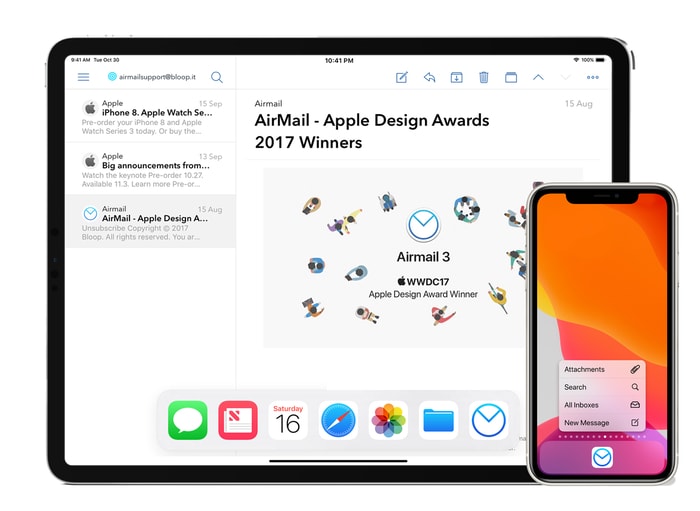 While using Mac you get used to the interface and options offered by the software. So here too we have software that you can use for emails in place of Gmail that offers a very similar interface to Mac. The interface of the software is very clean and can be adapted easily by anyone who is using a Mac. Though the software is not available for free, you have to pay $26.99 for using it. Airmail 3 is not the only app that charges monthly subscriptions, many apps have started the subscription model.
Also Read: Top 10 Best Duplicate Photo Finder and Remover Apps for Mac in 2022

Notable Features of Airmail 3
The software offers a customization option apart from offering a clean and easy interface
You need to pay once and get a lifetime subscription to the software
It supports 'touch bar' which makes it easy for the user to work
You can keep your data safe in iCloud and turn the auto-sync on
---
6. LastPass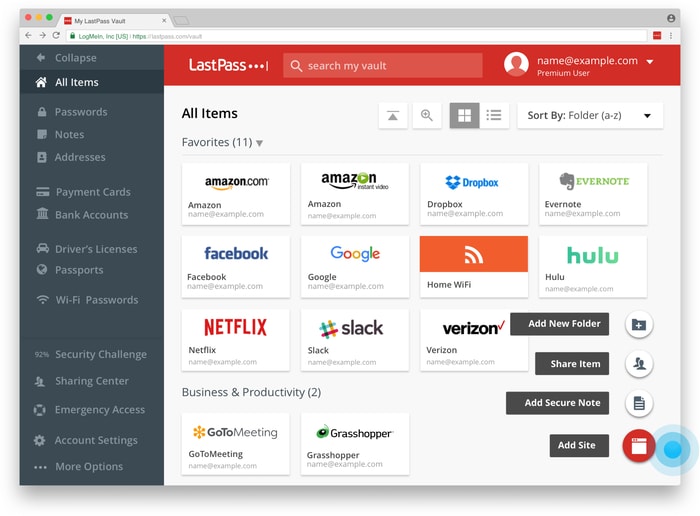 Next software on our list of best Mac apps is LastPass. The reason why we have included this software on our list is that there are many websites and platforms which require new and unique passwords. Remembering all these passwords can be tough which is why LastPass keeps all your passwords safe and secured. You can easily use those passwords with autofill features. Besides this the interface is very clean, it keeps all the passwords under a separate section named after the platform. You can easily locate all the passwords which you are looking for in no time.
Notable Features of LastPass
The software has a very clean and simple user interface
It does not require any subscription for saving passwords
The security is top-notch as the software does not leak any data
You get shortcuts to quickly search for passwords
---
7. Todoist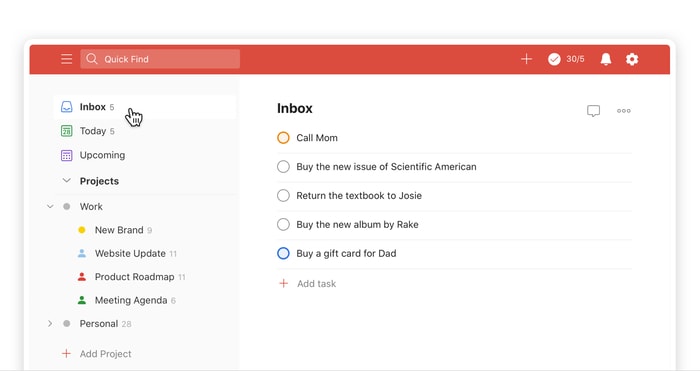 Todoist is another best app for Mac that you can use. This is a very unique application that helps you in remembering all the important tasks and data. You can easily write down the task, notes, and important dates. The software will remind you once the deadline is near so that you never forget them. The app has a very neat interface that can be customized as per needs and importance. You can easily highlight or change the color of the tasks depending on their importance.
Notable Features of Todoist
The application offers various plans that can be chosen according to the requirements
It helps you remember all the important tasks and events easily
You can set reminders with its in-built calendar
The software is fully customizable
---
8. VLC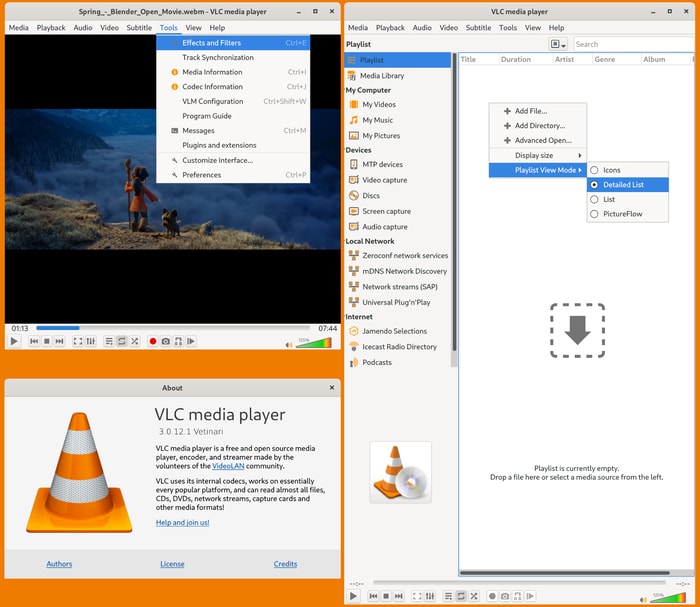 Videos and audio players are very important software that should be there all the time. The software we added under the list of best Mac apps software is the VLC media player. This best Mac app has been one of the best media players since its launch. It has been in the market since 2001. Using this player you can play most of the file formats including .avi, .mkv, .mp4, and many others. Apart from just playing the video and audio files, the software has features that can be used for converting as well. You can easily convert files into various formats like .avi/ .mkv to .mp4.
Also Read: 17 Best Mac Cleaner Apps to Clean and Optimize Your Mac (Free & Paid)

Notable Features of VLC
The software is available for free and anyone can use it
It supports most of the audio and video formats
You can easily convert files with its in-built file converter
The software has a simple yet interactive interface
---
9. Google Chrome
In all Macs, you get a Safari browser by default which may be new and hard to adapt for some users. Keeping this in mind we have added this free macOS app to our list. Google Chrome is one of the most used and most reliable web browsers. The reason why we are saying this is because it offers all the required features. You get fast results too from the trusted sites only. There are many web browsers but from the beginning, Google Chrome has been at the top of every list for the best web browser to use.
Notable Features of Google Chrome
Google Chrome offers the best browsing experience in terms of speed and quality both
The browser is available for free and anyone can use it
You can sign in with your main Gmail account and the browser will get you access to all the Google products
It lets you add various plugins and extensions for ease while browsing
---
10. Bartender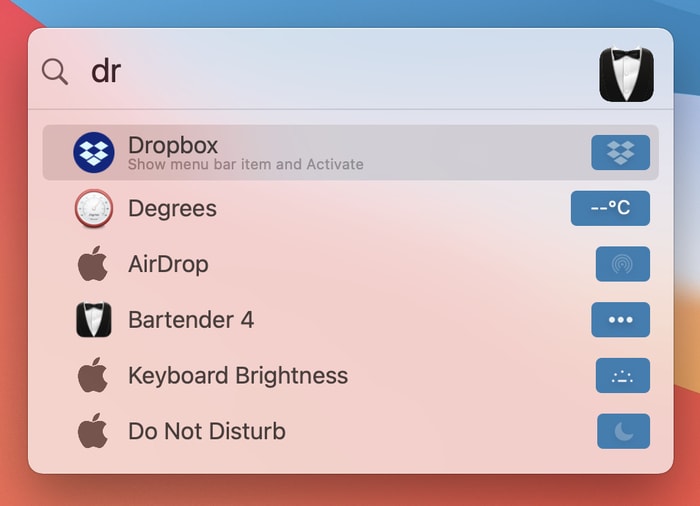 With the increasing number of applications, your taskbar can look fuller. The cluttered taskbar can make it tough in identifying and opening applications. To help you keep your taskbar organized, we have our next best free app for your new Mac. Bartender is an app designed for creating an organized and uncluttered PC. The app lets you easily choose and arrange all your favorite apps according to your preferences. Other than just rearranging apps can hide them and can keep them in the menu bar. In our opinion, this is a great free macOS app which you should have on your PC.
Notable Features of Bartender
This simple and unique application helps you in organizing your PC with just a few steps
You can hide, add and rearrange the list of apps with Bartender
It lets you shift the application to the menu bar
The interface is very easy and anyone can easily adapt to the software for organizing
---
11. Pixelmator Pro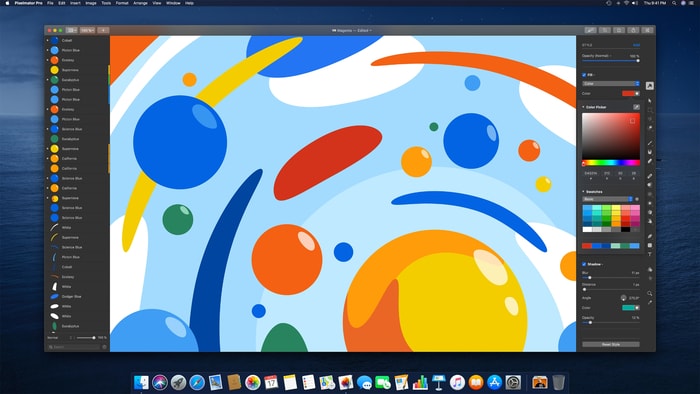 Noone clicks a perfect picture with their respective devices whether it is a DSLR or a mobile phone. We all need software that can help us in post-production. Editing and fine-tuning are considered in post-production for an image. The next free macOS app that we have on our list is Pixelmator Pro. This software helps you in editing the image exactly the way you want it. It offers a list of tools that you can use for adding more colors, changing perspective, and changing many other aspects of the image.
Notable Features of Pixelmator Pro
A great tool for both beginners and professionals
You can use the software by paying a budget-friendly subscription amount
The easy interface makes it easy to find and use tools for creating the perfect image
You get a lot of presets which can change the image in one click
---
12. Google Drive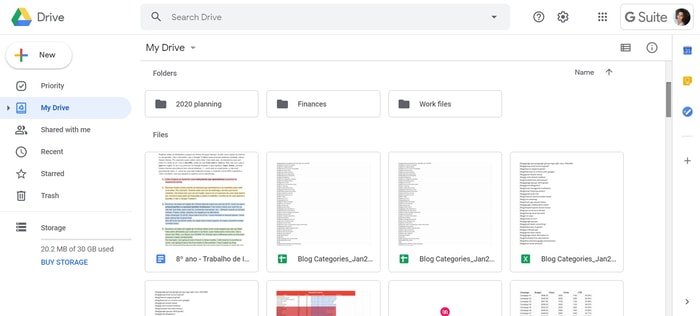 Whether you are a student or owner of a business, Google Drive is one of the most important and must-have apps for your Mac. Unlike Windows PCs, in Mac, you get very less storage space which can be filled eventually. In order to save space, you can use a cloud storage platform for storing all your important files with anytime access. Google Drive is the leading cloud storage platform that you can use for storing files of any genre. The platform can be used by a whole team and can be even used by a single user. If offers a plan according to the usage and requirements.
Notable Features of Google Drive
The platform offers a free 15 GB storage to all accounts
You can easily save all your files in Google Drive without even affecting the storage of your PC
The platform can be accessed easily from any device
All the files and folders stored in Google Drive are safe and encrypted
You can easily collaborate with the team members and edit in real-time
---
13. TextExpander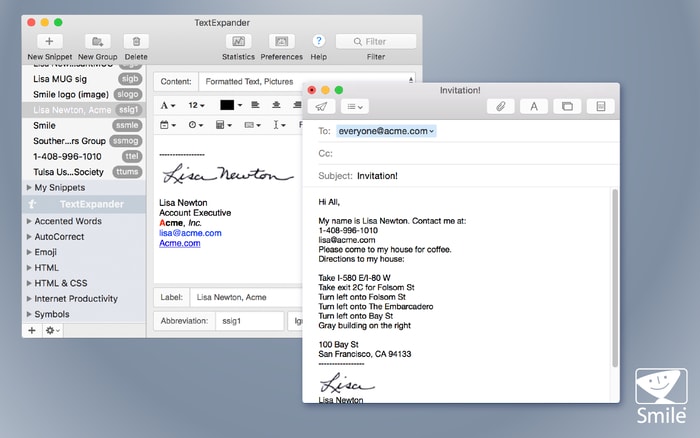 Next on our list of best Mac apps is TextExpander. This app is useful for every writer who is tired of writing the same content. It is very common that our brain cannot process new lines and words every time. When you work too often you end up writing similar sentences. To help you expand the sentences and add new words to them you can use the TextExpander app. This free macOS app works effectively on the article and then finds the words which can be replaced with larger or different words. You can try the application for free, we have mentioned the link below for reference.
Notable Features of TextExpander
This is a great tool to help you in increasing productivity
You can collaborate with your teammates and work in real-time
The software has been used by most renowned organizations which makes it trustworthy
It offers plans for businesses and individuals, you even get 30 days free trial
---
14. Skype
Skype is a video calling and instant messaging software for professionals. The reason why we have included this software in our list of best apps for Mac is because of the amazing features that make it better than other instant messaging apps. For using Skype you don't have to use your mobile number as it can be connected through an email address. Just like social media platforms, people can search for you from your email address and send you a request to chat. You can video call with professionals, teams, and individuals with this amazing software. You can use it on a laptop, mobile, and the web.
Also Read: 8 Best Free Skype Alternatives You Should Try
Notable Features of Skype
You get a unique interactive interface for messaging and video calling
The software is available for free and anyone can use it
It doesn't require a mobile number for contacting others
You can access the software in mobile and web browsers too
---
15. Microsoft Office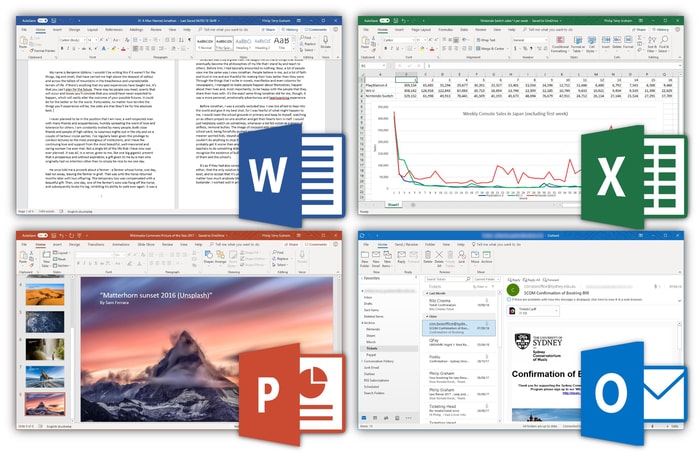 Microsoft Office is one of the most trusted and most used applications for most of the needs of an individual. This office application offers a one-stop solution for documents, excel, and PowerPoint. With one plan you get access to all these products of Microsoft. Now if you are a student or a working professional, you can easily complete your projects with this amazing application. It has a separate plan for every requirement.
Notable Features of Microsoft Office
The application offers an in-built editor which suggests the correct words and sentences
You can easily save all your files on a safe vault and keep all your files protected
You can access all your files on mobile phone too
It offers hundreds of templates for ease in creating presentations
---
16. Steam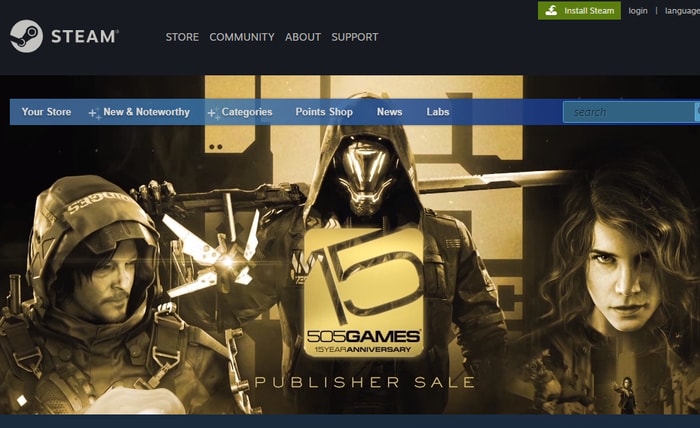 Last up on our list of best Mac apps is Steam. This is one of the best apps that offers you all the famous games. Just like PlayStore in Android, Steam is a hub of games for PC. you can simply create an account on Steam and get access to thousands of games. Apart from this, the process of payment for paid games is also very simple. You can simply choose the payment method and then proceed with the payment. It doesn't require any addition to a wallet or anything time-consuming. Overall this is a must-have app for your Mac if you are a gamer.
Also Read: 17 Best Free Mac Games You Should Play

Notable Features of Steam
You get a huge library of games with their original prices
The software is safe for downloading games and does not send any threats along with the games
All your credentials are safe and the software does not leak anything
The process of downloading and payment is very easy
---
Wrapping Up the List of Best Mac Apps to Use
Now that you know the must-have apps for your new Mac, you can easily download the app which suits your requirements. We have added applications from various genres so that you can easily choose which app suits you the best. We hope that you would find the list useful. For more such technical blogs subscribe to our newsletter and never miss any updates.
Tanmay is a technical writer from the field of mass communication. He aims to communicate the best of the technology to the readers through his write ups. If not writing you can find him with his camera capturing nature and exploring the unexplored world.
Subscribe to Our
Newsletter

and stay informed

Keep yourself updated with the latest technology and trends with TechPout.
Related Posts