There is a myth that macOS isn't built for games and to bust that myth we have listed some of the best free Mac games that you can play in 2023.
Playing games is one of the best stress busters which cost nothing. While playing the game you feel alive because you can perform the actions which in real life you desire or aim to do. There are many types of games that you can play including first-person shooting games, multiplayer competitive sports games, and many others. Whichever genre of games you like you can play them and have a great time.
There are many games available for you macOS that you can play but if you are not aware of them, then worry not as we have listed some of them in this article. You can simply jump on to the genre or category of games that you like and then read more about the game. So without any delay let's start the list of the best Mac games you should play.
Best Free Mac Games You Should Try in 2023
Below we have shared 17 games from various categories that you can play. The categories include First Person Shooter (FPS), Multiplayer Online Battle Arena (MOBA), Massively Multiplayer Online Role-Playing Games (MMORPG), and Real-Time Strategy Games.
Best First Person Shooters For Mac
 1. Fortnite Battle Royale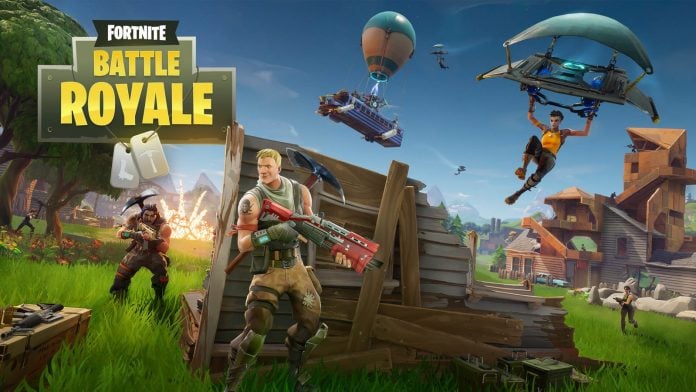 On the list of best free Mac games, we have Fortnite Battle Royale. This is very popular among the youth since it was launched. This game took popularity in all major Operating systems, the game is developed by Epic Games. In the game, you will fly and land on an island where you need to survive. To survive you need to kill others and collect the necessary things either from others or from the places on the island.
The game will have 100 players on the same island including you. After everyone has landed onto the plain the time will start and as the time passes the area or the zone where you can survive will reduce which means you will ultimately have to face others and kill them to survive.
This is a great strategy shooting kind of game that you would love. The graphics are also very realistic as you will find houses, guns, parachutes, and other things. Though to offer the best gaming experience you need to have some system requirements fulfilled.
For the game, you need to have a Mac that supports Metal API and that is running on macOS 10.12.6 or newer versions. Other than this you also have to have a 2.4 GHz Intel Core i3 processor, Intel HD 4000 graphics card, and 4GB of RAM at least. If you have a better configuration then the game would run smoothly and have an enhanced game experience otherwise you can face issues while playing.
---
 2. Counter-Strike: Global Offensive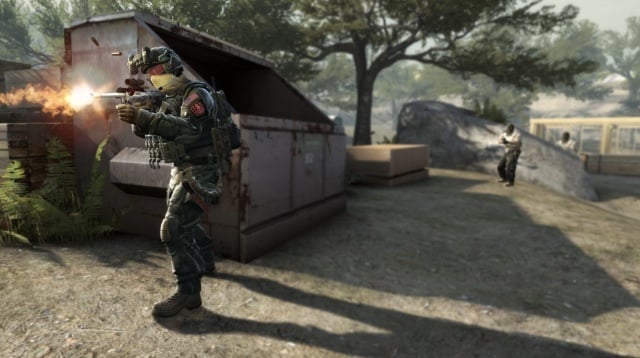 If you are shocked after seeing this game on the list then you are not aware of the latest changes. This game was earlier available for a cost but now you can simply have it on your Mac for free and enjoy an unlimited first-person shooting experience. This is one of the best free Mac games to try in 2023. The reason why this game is so popular is because of its eSports titles. You can also take part in the championship and compete with players from all around the world.
Also Read: Best Nintendo DS Emulator for Mac
In the game, you get two options to choose from: Counter-Terrorists and Terrorists. The terrorist has to plant the bomb whereas the counter-terrorists have to stop them. You will get limited time to perform the work. Other than this you can even join the community and interact with all the other players. You can play this game with your friends as the game offers the freedom to create custom maps.
---
3. Paladins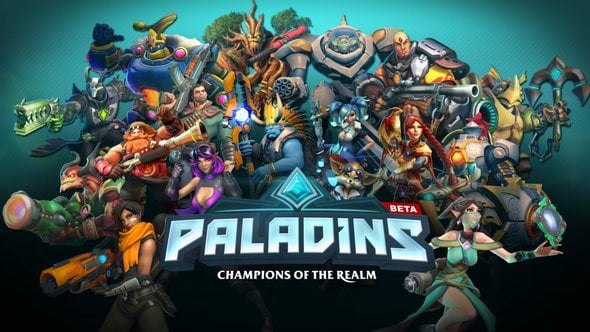 Paladins is another great game that you can try, this game has a very unique set of graphics, and other than this you will experience a whole new world of first-person shooting. If you have played Overwatch then you might find many similarities in Paladins. In the game, there are many characters out of which you can choose your favorite one. The characters are divided into four categories including front line, damage, support, and flank.
Apart from the characters the game has modes to offer newness and keep the interest. This is not just a shooting game as it requires strategy and teamwork to win. This is a very high resolution and high graphics game which has a certain requirement for PC. For all the Mac PCs, to run this game you need at least macOS 10.10 or a newer version, and other than this Intel Core 2 Duo 2.4GHz processor with at least 2GB RAM and a graphics card of a minimum of 512 MB.
If your Mac has it all then you are good to play Paladins, the best Mac game in 2023. The reason why the game is kept lower on the list is because of its incompatibility with an older version of Mac. All in all, this is a great game that you must try as you will not get bored of this fun strategy-based game.
---
Best Multiplayer Online Battle Arena (MOBA) for Mac
4. League of Legends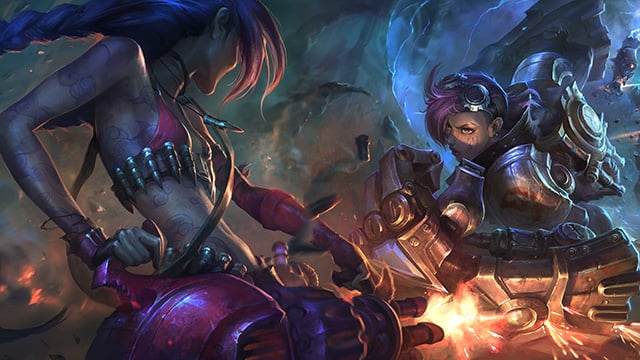 This is one of the best free mac games according to the gamers as it is among the most played games. In this game, you form a team of 5 players, and with teamwork, you have to defeat the opposition team by taking down their nexus. If you like competitive games then this is a great option for you as it offers a great option of a championship pool that consists of 137 champions where each one of them has different powers and play style.
The champions are divided into categories that include mage, marksman, support, fighter, and tank, each champion has a unique role. If you would play this game for the first time then you might face issues in understanding as it has to offer many things, but you will adapt the champions and the game style which will make you fall in love with this best Mac game. It even offers various maps and modes to keep it interesting for the players. Irrespective of the mode or map you play the objective remains the same that you have to destroy the nexus.
The game requires some set of hardware and software in your system in order to smoothly run the game. Your Mac should run on macOS 10.8.5 or higher version with a minimum of 2GHz processor, 2GB RAM, and graphics card. These are the minimum requirement of the game if you have better versions then you would definitely have a better gaming experience.
---
5. DOTA 2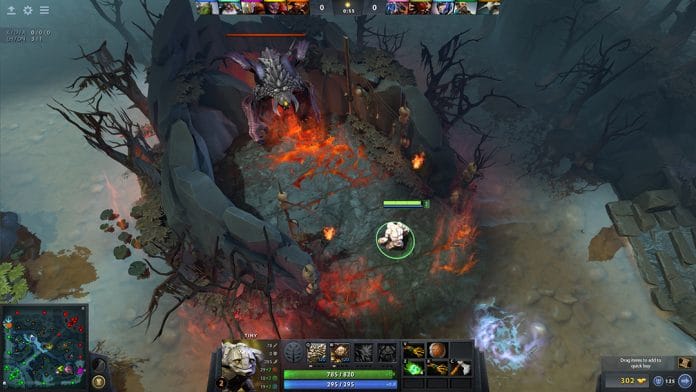 DOTA is another very popular and the best Mac game that you should play. This is an online multiplayer battle arena game that has many similarities to League of Legends. In the game, you have to destroy your opponent's base with the most important structure. Instead of nexus in the game, you will have Ancient.
Apart from the gameplay, you get many options to choose from the list of heroes. There are hundreds of heroes options available and each one of them has a different style and power. You can choose according to your gameplay and eventually you will learn more about that hero or character.
Also Read: Best Uninstaller for Mac to Completely Remove Unwanted Apps
The best part about this game is that you get all the characters for free, unlike other multiplayer online battles arenas. This game too has some system requirements which you need to fulfill in order to play this game smoothly. The Mac should have OS X 10.9 i.e., Mavericks or a new version. Apart from this, the Mac should have a dual-core processor of intel with 4GB RAM and Intel HD 3000 graphics. If your PC has this configuration then you can play the game and can have average performance. For the users who have better configuration, you will have better gameplay and less lag. The above-listed system requirements are the minimum that you need to have.
---
6. Heroes of the Storm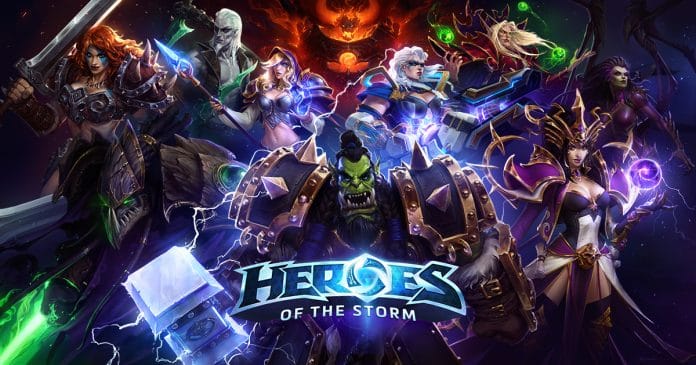 The next game on our list of best free Mac games is Heroes of the Storm. The game is a great alternative to League of Legends and DOTA 2 but it has many different things which you might like. Other than that you would be having the same gameplay of killing enemy base using the champions just like DOTA 2.
Every champion has a different ability which makes it easy for you to play according to your comfort zone. The best part about the game is that it keeps on getting new updates which make it the best Mac game you should try. Other than this you would need a PC that has macOS 10.9 with Intel Core 2 Duo processor, Nvidia GeForce 330M graphics card, and 4GB of RAM at least.
---
Best Massively Multiplayer Online Role-Playing Games for Mac
7. Path of Exile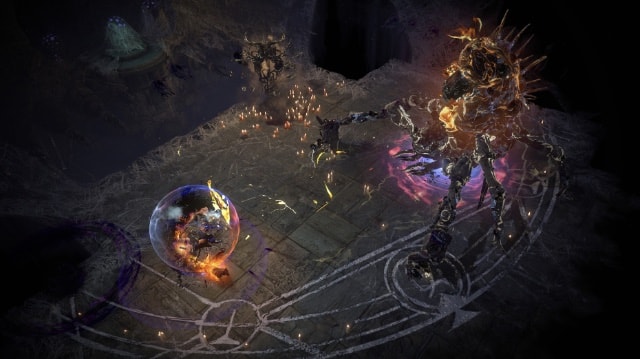 If you have played the Diablo series game then Path of Exile is a Mac game you should play. Many of the players feel that this game is better than Diablo 3 and which is why we have kept this game on our list of best Mac games you should try. The game has great graphics along with very unique gameplay. Though in the beginning, you can face difficulty as it is very complex. But if you like such games then this is the best pick for you.
---
8. World of Warcraft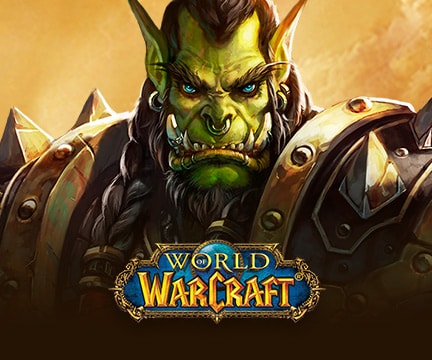 World of Warcraft is a very popular game and if you haven't played this game yet then you are missing so much in the gaming world. This is the most recommended Mac game you should try. According to the players, this is the most addictive game that you will play. In the game, you can choose the character from various classes and races according to your choice. The characters are divided into two segments: the Alliance and the Horde.
You have to take down the monsters that are spread around the world. It moreover has an amazing storyline which makes it even more interesting. Though the game is considered the best Mac game, it is not available for free. You can only play the first 20 levels for free and after that, you have to pay.
For playing this game on Mac you need to have 70GB free space on your disk along with that you need to have macOS X 10.12 or newer versions, Intel Core i5-750M, and at least 4 GB RAM.
---
9. Lord of the Rings Online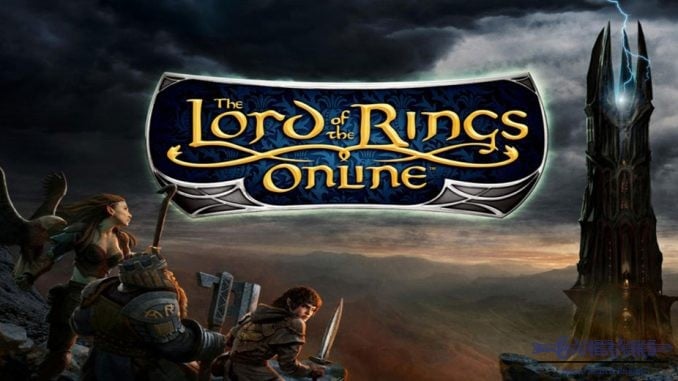 This is another great MMO game that we consider the best free Mac game. It is developed by Turbine for Middle-East gamers to offer them a unique journey in the game. Most of the elements in the game are available for free but there are some which need purchase and that is totally up to the gamer to buy or not.
This is a role-playing Mac game you should play, all you need to do is pick your character and find the enemies in the Middle-East lands. This is a whole new adventure that you will experience. You need to have a Mac with macOS 10.7.5 with Intel Core i5 processor, 2GB RAM, and Intel HD 3000 graphics at least to run this game. It moreover needs 25 GB of free space on your hard disk for downloading and installation.
---
10. Pixel Starships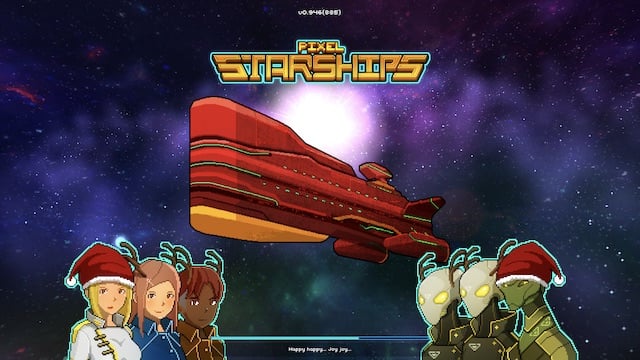 If you are a fan of space games then you would love Pixel Starships too. The reason why we considered it in the list of best free Mac games is because of its freedom offered for full customizing and building the starships. The game moreover has plenty of aliens, enemies, and other races which makes it more challenging and interesting.
Also Read: Best Vampire Games That You Can Play All Time
To dominate against the enemies you can team up with friends and other players from the community. The game not only offers an arena for fighting but it also has many other planets and secret spaces which you can explore and find eventually while playing the game. It is a great massive multiplayer online role-playing game where you can do many things other than just fighting or killing enemies.
---
Best Real-Time Strategy Games for Mac
11. Starcraft II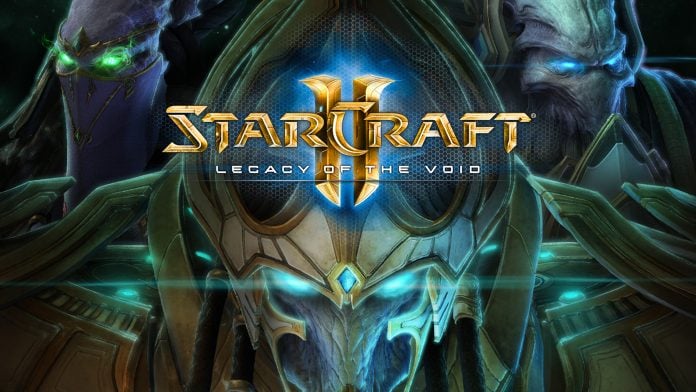 Starcraft II is a great game that you would love if you are into real-time strategy games. The game is based on science fiction where you will have an intergalactic war. The best part about the game which impressed us is its storyline. Other than this it has many modes including multiplayer. Though if you are looking for the best free Mac games then skip this game because it is not available for free. Some parts of the game need additional purchases which you need to make in order to play the game.
The game may be new for you but once you get used to it then you will enjoy the matches against opponents. If you want you can even play unranked matches, initially you will have to play unranked matches. After you complete 10 wins then your ranked match section will be unlocked.
Also Read: Best Disk Cloning App For Mac
The game offers commanders for free, but till level 5 only after that, you would have to purchase. The game requires a Mac with 10.11 macOS with Intel Core 2 Duo, Nvidia GeForce GT 330M, 4 GB RAM, and 30 GB free space.
---
12. 0 A.D.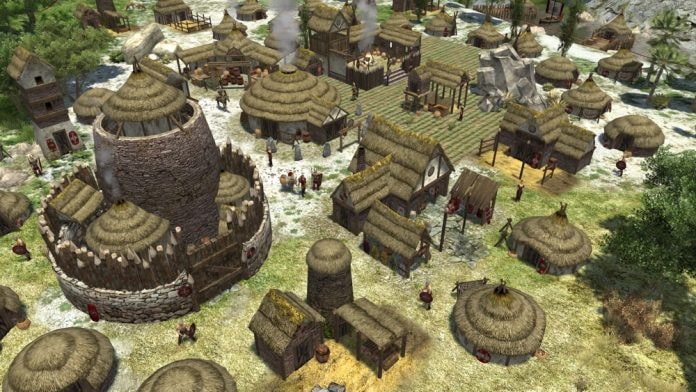 Next up in the list of best free Mac games is 0 A.D. This is a free and open-source game that anyone can play. The game is based on historical war just like Age of Empires II. In the game, you would have to build your own army and train them to survive against the enemies. The game is both single-player as well as multiplayer, you can decide which mode you wish to play.
In the single-player mode, you will be competing against the AI-based enemies whereas in the multiplayer mode you will compete against real gamers in real-time. The game has more than 13 civilizations that progress accordingly with their unique armies and play styles. As compared to other games in this list, 0 A.D. is the most compatible game for Mac. This game is compatible with Macs after 2006, all it requires is macOS X 10.8 and a newer version.
---
13. Kingdom Chronicles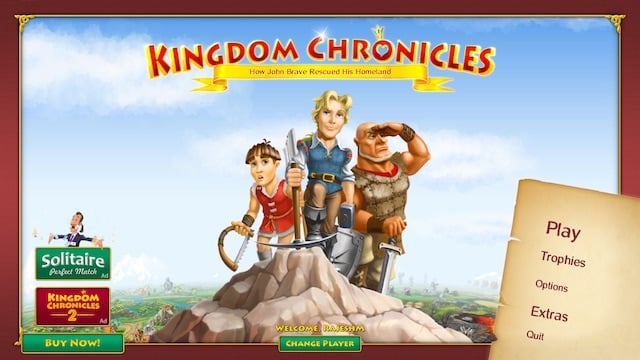 Another great story drive game that you would love. Kingdom Chronicles is not a simple and straight game, you need to use your brain to proceed further in the game as you need to build a new strategy at each step. If you lack in making perfect strategy then you might not be able to clear the stage.
In the game, you need to plan out your strategy using many aspects like research, fighting, trading, and building new things. Though to help you there is a magic skill too which will save you from your opponent if you are not prepared.
---
Best Card-Based Strategy Games for Mac
14. Hearthstone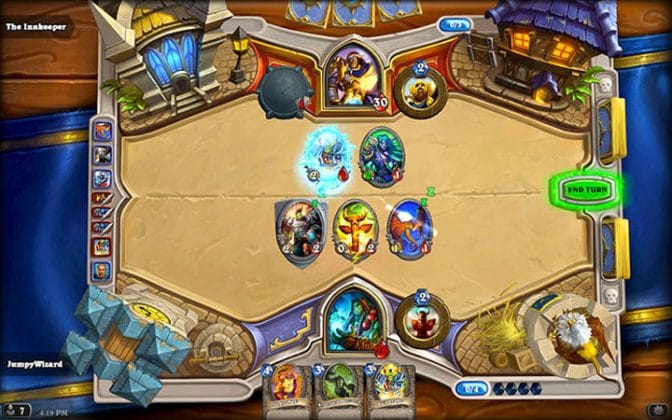 Hearthstone is one of the best card stone strategy games which you should definitely try. The game offers cards on the basis of the characters that you have chosen, the characters are from World of Warcraft which is designed by Blizzard. The game uses a turn-based mechanism where two players including you can play and have a deck of the third card depending on the character.
Unlike other paid games Hearthstone is a free-to-play game that requires no payment or fee. You can easily play this game on any platform as it is compatible with Windows, Mac, Android, and iOS devices. The card in the game is divided into 9 different classes and each class has its own unique quality.
The game has certain requirements which your PC needs to fulfill in order to have a smooth gaming experience. The Mac should have OS X 10.10 with Intel Core 2 Duo processor, Nvidia GeForce 8600M GT, and 2 GB RAM. However the list only contains the games for Mac, so we have only mentioned the system requirements for Macs, if you want to know about other OS then you can click on the below-mentioned website link.
---
15. The Elder Scrolls: Legends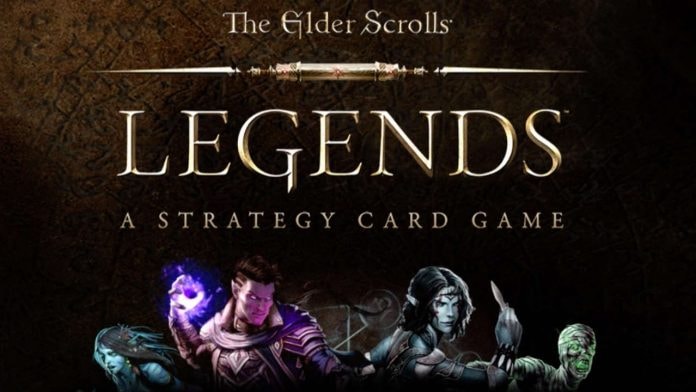 This is another one of the best Mac games you should play. The game has similarities with other games on the list. You will get the character from the World of Warcraft universe which other card-based strategy games too have. The great thing about this game is that it is available for free and you will not have to pay any penny at any point in time.
Though if you wish to have the card deck faster than you can purchase it, there is no compulsion for making any purchase. Depending on your choice you can play against AI as well as other online players. To play this game you need to have at least the mentioned configuration. Mac version 10.8 with Intel Core 2 Duo, 2 GB RAM, and Nvidia GeForce 8600M GT graphics card. Anything better than these specifications can offer a great gaming experience.
---
16. Epic Cards Battle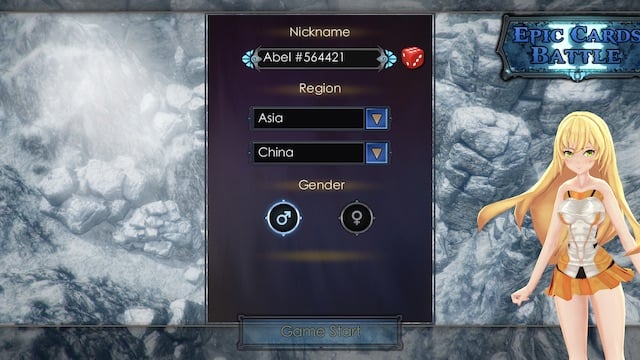 This is a great game for all the players irrespective of the experience you have. The game has three types of cards including spell, trigger, and creature, other than this it has six factions including hell legion, shrine alliance, nature force, dragon descendants, dynasty rising, and fanstiya empire.
Also Read: 11 Best Easy Ways to Speed Up Your Slow Mac
Above all, it has PVP modes and real-time matchmaking too. If you are not satisfied then you can even customize it according to your needs. The game has no such mentionable system requirements. You can easily install and play this game without any issues.
---
Best Casual Games for Mac
17. OpenTTD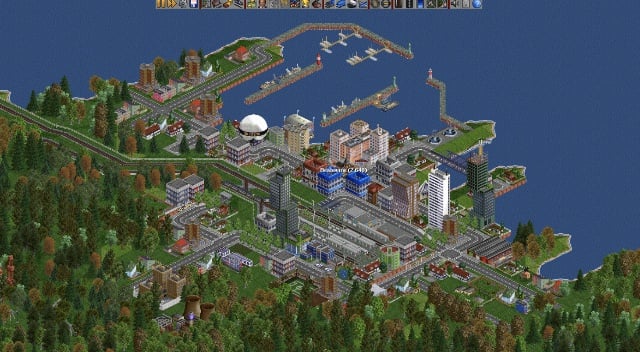 The last game on your list of best free Mac gems you should play is OpenTTD. This is a very unique game where you are a businessman and the story is based on your occupation only. In the game, you have a transport business where you have to earn by transporting people and cargo. You can use ships, boat planes and other modes of transport for this job.
All the money you will earn will help you in building your own empire. This is a 100-year long game, you have to keep on progressing till 100 years. When you start the game you will be in the early 1950s and at the end directly in 2050. As time will pass you will get new technology and using that you can make your work easy.  In multiplayer mode, you can play with more than 255 players at the same time.
---
18. Sniper Ops 3D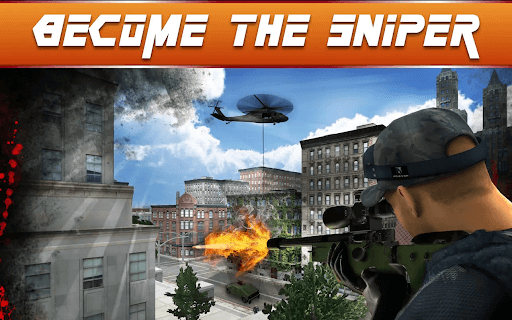 The last game on your list of best free Mac games that you should play is Sniper Ops 3D. The game is quite interesting with a hooking storyline. Here, your player is designated as a US sniper who should protect the innocents from the vicious attacks of terrorists, Ransom-seekers, kidnappers, and other defaulters.
In the game, you can earn coins by clearing different stages and levels with better rankings. Additionally, you can also upgrade the skills of your player as well as your weapon using the coins earned. The realistic 3D graphics of the game allow you to show your sniping skills in different locations and terror-raging situations.
---
Download the Best Mac Games for Free
Having a Mac and playing the game of your choice is the best feeling. Now that you also know the best free Mac games, you can simply download them and have a great time playing. We have shared the games in a different section, each section only has the games which fall under that category. We hope that we have helped you in finding the right game of your choice. If we did, please let us know by writing in the comments section below. We would love to hear from you.
Tanmay is a technical writer from the field of mass communication. He aims to communicate the best of the technology to the readers through his write ups. If not writing you can find him with his camera capturing nature and exploring the unexplored world.
Subscribe to Our
Newsletter

and stay informed

Keep yourself updated with the latest technology and trends with TechPout.
Related Posts