To help you with the best Mac web browser, we have created a list can you check below and select which fulfills your requirements.
Web browsers play a very crucial role in determining the speed while you browse. The speed of the Mac doesn't help the browser to process fast, instead, your browser should be fast enough. All the Mac users get the safari as the in-built browser which they usually use, but there are many other web browsers too that can help in fast browsing.
In this article, we will help you with the list of best browsers for Mac that you can try. So without any further ado let's take a look at the list.
What Are the Best Fastest Web Browsers For Mac in 2021?
Here is the list of the fastest browser for Mac that you can choose in 2021 to speed up the process and work efficiently.
1. Chrome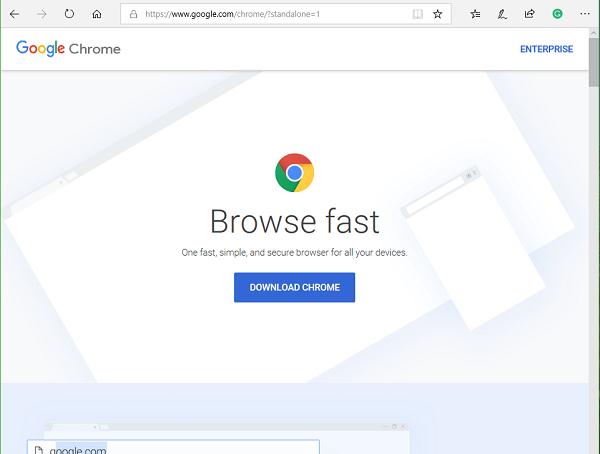 Chrome is one of the most used and most popular web browsers. Google Chrome is usually seen in Windows laptops or PCs, but then it is compatible with Mac too. You can use this as it is one of the best browsers for Mac to use. This browser offers many unique and best features which makes it one of the best web browsers. The list of features includes:
After you install this web browser you get a lot of extensions and plugins which can help you while you browse and make the process smoother.
In Mac, you can handle multiple tabs with this browser effortlessly. It loads pages faster and easily zooms in (if needed).
Chrome other than all the offerings makes other programs accessible for the user. The program list includes Calendar, Docs, Drive, Photos, and others.
---
2. The Native: Safari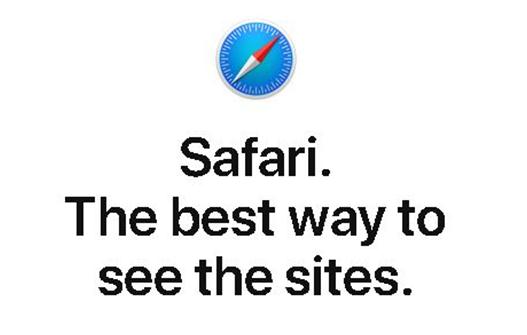 The Native's browser is what a Mac user gets by default in their devices. It is one of the finest browsers which offers a various feature to help the user function properly. It offers Dark mode, Siri Suggestions, easy switching between the tabs, and security features. Overall it offers a great browsing experience for every user.
Since 2004, Apple has used this web browser as the default for their devices. It works on the Nitro JavaScript engine, which makes it 8 times faster than the Internet Explorer. Other than this it comes with built-in features that let you send an email, access social media platforms. It also has a feature for all readers, which when enabled offers a distraction-free reading experience. Some of the best features of this web browser include:
Privacy and security feature which also helps in suggesting weak passwords.
Intelligent tracking protection for keeping an eye on hackers.
Saves battery while you stream videos using the web browser.
You can customize settings as per requirements and website.
Also Read: 10 Best CleanMyMac Alternative to Clean and Optimize Your Mac
---
3. Firefox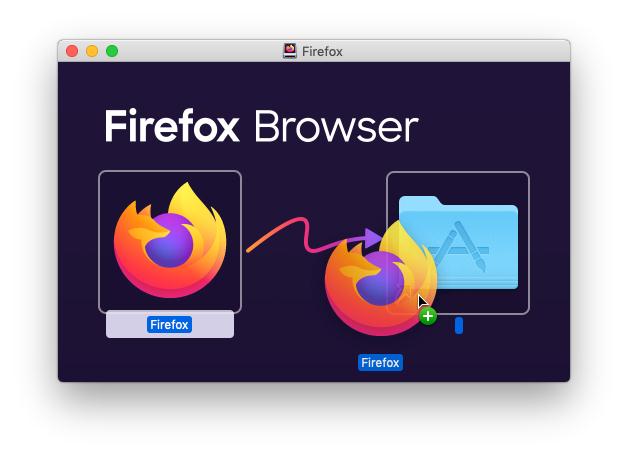 Firefox is one of the oldest web browsers for Mac, despite this fact it is one of the best browsers for Mac. Recently the browser has gone through any updates which may help the user in better performance and speed. The new updates bring new features for the users like:
Improved performance and battery usage of the laptop. The new updates tend to consume less battery as compared to older versions.
Lots of extensions and bookmarks you get with the new updates.
The password syncing feature is dependent on locally encrypted files.
---
4. Maxthon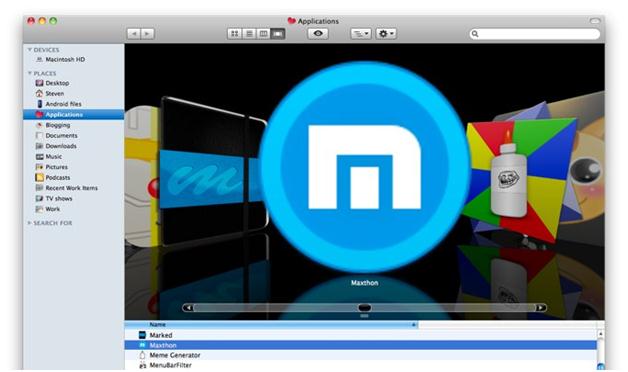 Maxthon browser is known to very few users but this is one of the fastest browsers for Mac that you should try. Other than just being the fastest it is lightweight and delivers the best browsing experience to the user. It offers many other features too, that includes:
The browser offers cloud backup which also has advanced encryption which keeps the data protected.
The web browser supports seamless synchronization between the OS, which makes it one of the fastest browsers for Mac in terms of sharing files.
This browser offers the user a feature that helps in downloading videos from YouTube and Facebook easily. Just like the IDM software it gets a download button near the video, you can just click on that button and download easily.
Additionally, the browser has inbuilt screen capture and smart reader mode which help users and spending time doing productive work.
Also Read: Top 10 Best Duplicate Photo Finder and Remover Apps for Mac in 2021
---
5. Microsoft Edge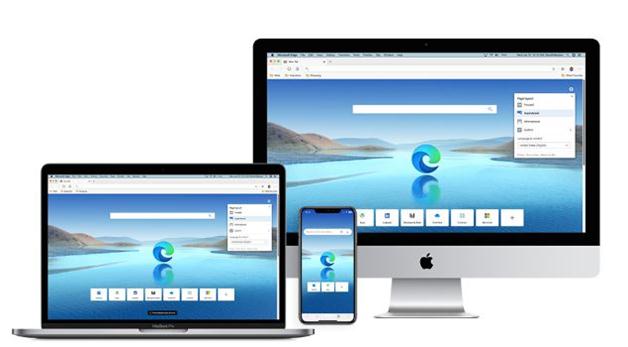 Microsoft Edge is considered as a web browser that works similar to Internet Explorer but you are wrong considering this way. Edge browser is one of the best browsers for Mac that you can choose. It offers some amazing features that include:
Edge performs really swiftly, you can compare it with the most trusted browser i.e., Google Chrome. Both Google Chrome and Microsoft Edge have the same engine which is why it delivers the same speed as Chrome.
The Mac web browser offers features using which you will be able to block trackers.
The best part about this browser is that it protects the user's privacy and keeps transparency in between.
---
6. Seamonkey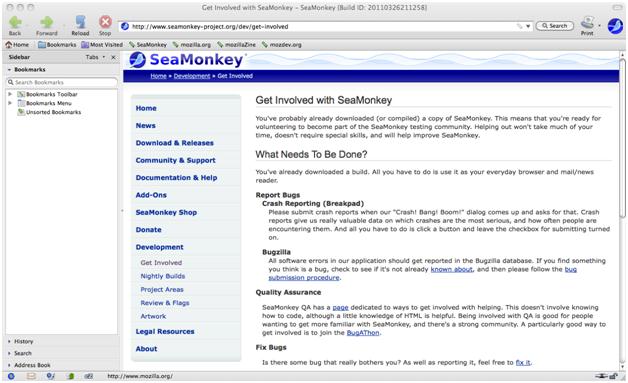 Seamonkey is another browser for Mac that you can try. It offers a very simple and old-fashioned interface for the user. It offers various features which can interest you, some of them are:
The browser offers features like IRC chat, email client, and HTML editor.
It is compatible with most of the third-party extensions which can help the user with their work.
Fewer resources, better performance. Ideal for home use.
Also Read: How To Transfer Photos From iPhone To Mac
---
7.  Yandex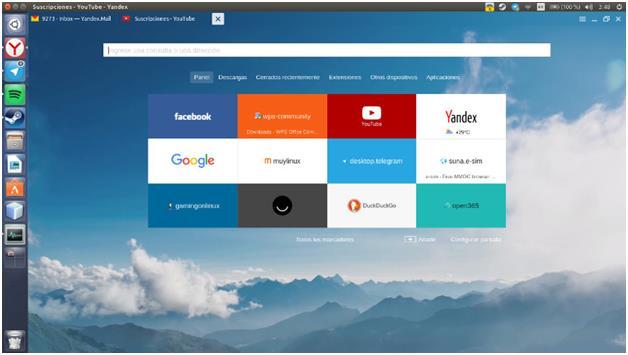 Yandex has a similar interface to Microsoft Edge. other than the interface the speed of the browser has helped to gain a place in the list of fastest browsers for Mac. you can even customize the interface as per need which is a great feature. Other than this the browsers offer:
The browser has an inbuilt manager which takes care of your passwords and payment details.
The interface is very simple and the settings section is divided into other sections neatly which makes it very easy to find and select an option.
One-click download feature which lets the user download video, images, article, and other stuff from the internet.
This Mac web browser is the fastest Mac browser because of its Turbo mode feature. This feature lets the user enjoy a stable speed while browsing. If the speed drops while browsing the turbo mode is activated and keeps the speed stable.
---
8. Vivaldi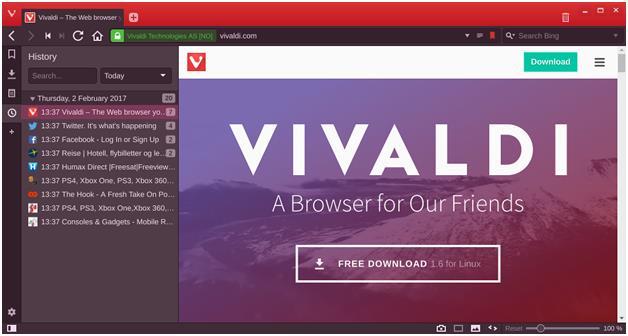 Vivaldi is a great browser that can try on your Mac. this browser offers various security features which protect you from hackers and unwanted ads. Other than this it has many other features, lets take a look at them:
This Mac web browser has a very clean and simple interface that can attract you.
It offers awesome tab management which helps in hassle-free browsing.
Using the browser you can easily enjoy your favorite application and website without any delay. You can keep yourself updated using this fastest browser for Mac.
Also Read: How To Clear or Reduce System Storage On Mac? 10 Easy Ways!
---
9. Camino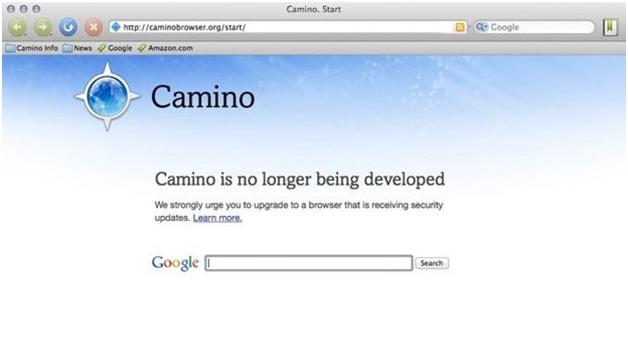 This is a very unique yet the fastest web browser, it is an open-source browser. It offers features that make the user fall in love with this unique web browser. Some of its features are:
The browser has a scrollable tab bar that you can scroll or expand. You can adjust the tab bar as per requirements.
Using the browser you can easily restrict unwanted ads and pop-ups. You can adjust for which site you want to view the ads and for which site you want to restrict.
The best feature is that it protects the Mac from malware and other threats. Now if you have this browser then you don't have to have dedicated software like antivirus or antimalware to protect your system.
---
10. Brave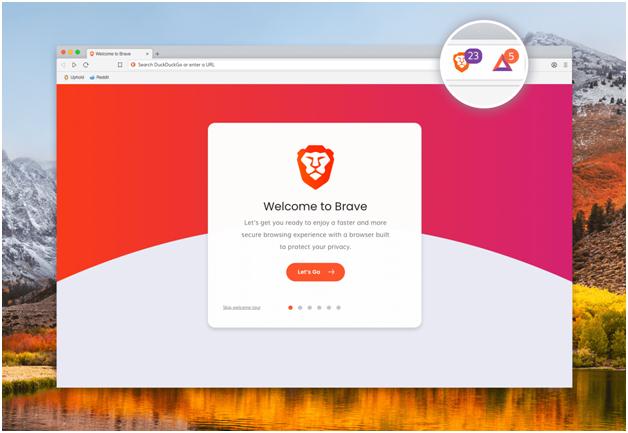 Lastly, Brave is one of the fastest web browsers for Mac that you can try. Several aspects of the browser make it one of the best browsers in the league.it offers some of the best features which include:
Just like some of the above-mentioned Mac web browsers it also offers ad blocker, script blocking, and automatic upgrade features which makes browsing easy and uninterrupted.
The interface of the browser is very clean and simple which can be adapted by any of the users easily.
Other than just blocking the ads and other websites relates stuff, you can also block and restrict yourself from performing certain activities on social media platforms. This is a very unique feature that is not available in any other Mac web browser.
Also Read: 15 Best Video Editing Software For Mac in 2021
---
Final Words: List of Top 10 Best Fastest Web Browser for Mac in 2021
By looking at the list of best Mac web browsers we hope that you must have found out the best browser for your Mac that performs fast and offers a safer browsing experience. Though the list consists of the fastest web browser for Mac, still you can check other offerings and choose the right option. We hope that you will find this article helpful. If you have any suggestions or doubts related to this topic, please write them down in the comment section.
Tanmay is a technical writer from the field of mass communication. He aims to communicate the best of the technology to the readers through his write ups. If not writing you can find him with his camera capturing nature and exploring the unexplored world.
Subscribe to Our
Newsletter

and stay informed

Keep yourself updated with the latest technology and trends with TechPout.
Related Posts