15 Best Free Cloud Storage Services in 2021
Published Date :
Jun 22, 2021

Keeping your crucial files safe is very important and the best option that you can opt for this purpose is the free cloud storage platforms. Below in this article, you are going to read about the best free online storage services of 2021.
Storing files and folders at a safe place which does not affect the performance of the device is very important. Earlier when people used to store all their files on their laptops and mobile devices it had many issues. The most common issue which users face was declining the performance of the device due to less free storage space. Besides this, the user also faced issues with sharing the files.
These are some of the issues which were faced, if you are still struggling with these issues to store your file securely, then worry not. Here in this article, we have listed the best cloud storage platforms that you can switch to and solve the issue of storage, security, and sharing.
Cloud Storage platforms are easy to access, irrespective of the device you are using you can simply just sign up to the platform and get all your files on the device. The best part is you can choose to take up the plane which you like according to the storage you want. Some of the storage platforms offer limited storage for free, for more you have to pay a certain amount of money. This was just a short brief about the platform, each of the cloud storage sites has its own set of offersing. So now let's jump on to the list and check all the features and offerings of the software/ platforms.
Top 15 Best Free Cloud Storage Platforms to Use in 2021
Below are the best free cloud storage services that you can use in 2021 for storing all your files.
1. Google Drive
Google is one of the most common names when it comes to computer or mobile software. Google as a brand has offered every software which a user would need while working on their respective devices. To help you maintain all your work and projects together Google has also created a free online storage platform where you can easily store every type of file easily and access them from any device.
It is very easy to use software that only requires your credentials to log in and to access all your projects. You can simply log in from any device and access them. Apart from this, there are many other features too, some of them are mentioned below.
Notable Features of Google Drive
This cloud storage free platform offers 15 GB of storage to every user
You can easily sync all your data in real-time effortlessly
It supports all type of file formats for storage and sharing
You can integrate this platform with other software to ease
The platform has a very easy and neat interface which need no tutorial to understand
Also Read: 10 Best Free Google Photos Alternatives With Unlimited Storage
---
2. Dropbox
Dropbox is a very popular platform when it comes to online storage. It has been in the market for more than a decade now and it has been securely storing the file of its users. It is a great alternative to Google Drive as it offers very similar features. Using this cloud storage platform you can store all types of files.
Apart from just offering the storage features the platform has easy sharing and a simple interface too. So basically if you wish to store all your stuff in one place then this is the best platform to choose.
Notable Features of Dropbox
The platform is compatible with various operating systems including Windows, Mac, Android, iOS, and others.
It can easily sync all your files from your device and keep them secured
You can add other tools to the platform and proceed with the work
You can collaborate with people and add them to the document sharing list so that you can easily work with them on the same document
---
3. Amazon Drive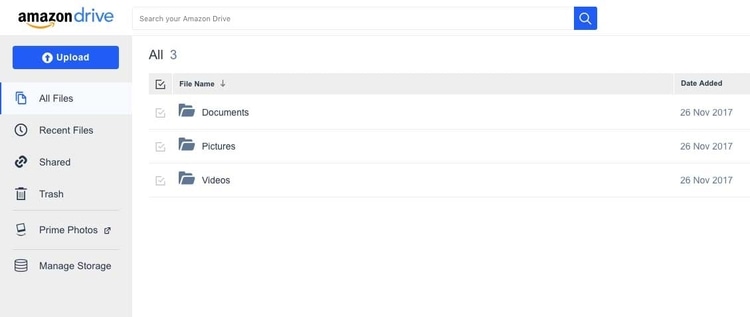 Next up on our list of best cloud storage platforms is Amazon Drive. So if you are new to finding a cloud storage platform then reading Amazon Drive can be very shocking for you. But yes you read it right, Amazon not only offers a one-stop solution for buyers but also offers a one-stop solution for storage too.
Amazon has rolled out this platform in the market in 2015 and since then it has been growing in terms of users. This is a great platform for all the users who wish to store files and if you are a prime member then this is the best option to have. All the prime members get unlimited storage for free.
Notable Features of Amazon Drive
This is a very easy to use platform
The software offers a preview of all the files and documents including spreadsheets, photos, and presentations
You can easily add any type of file from your device and view them
The files can be easily shared through a link, message, and other software
Also Read: List of 23 Best Cloud Gaming Services Available in 2021
---
4. iCloud
This is a very well-known cloud storage platform. iCloud is managed by Apple Inc. and is a default cloud backup for Apple devices. But if you wish to use this platform for other OS then also you can do that.
Just like all other online cloud storage sites, you can easily save all your files, but this platform offers only 5 GB of storage for free. If you wish to upgrade then you get to take the premium plan. The plans are customized for the user and their needs, you can choose the plan which suits your requirements.
Notable Features of iCloud
For Apple device users it is a very easy to use platform, other OS users might get confused in the beginning but later they can easily adapt
The platform supports file upload of 15 GB
You can simply share the link with other colleagues and work together on this platform
The platform can collaborate with numbers, pages, notes, and keynotes
---
5. Mega
Mega is another free cloud storage platform that you can try. Though it is not very popular like the other above-mentioned platforms, this platform is gaining popularity day by day and soon it will be very popular. The reason behind its increasing popularity is its features and free storage space offering.
The platform, unlike other platforms, offers 50 GB of free storage to all users, apart from this the free storage can be increased by adding a verified phone number and sharing the platform with other known people.
Notable Features of Mega
The software offers up to 1GB download and uploads limit for every 6 hours
It can easily sync file from your device and keep them safe
The software is compatible with Windows, Mac, and Linux
The platform encrypts the files using a key
Also Read: 7 Best Cloud Storage Apps For Android
---
6. OneDrive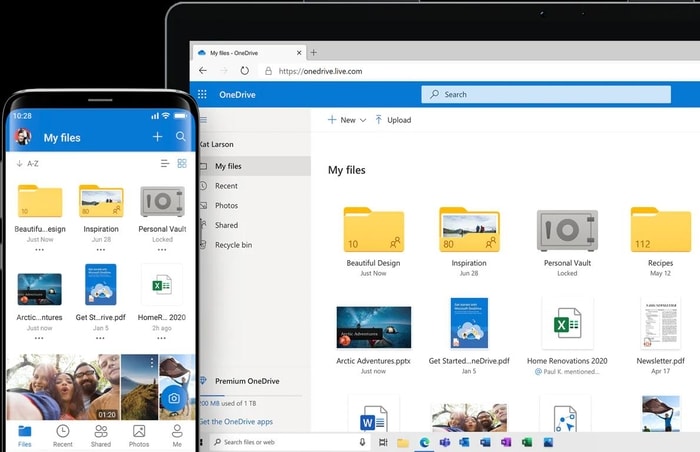 From a very well-known and reputed brand, we have our next cloud storage platform, i.e. OneDrive. Microsoft has offered many useful software for all PC and laptop users, this one too is a great software that can help you in keeping data safe.
In order to use Microsoft Onedrive all you need is a Microsoft account. For all the account holders this platform is free and offers unlimited storage space. You can easily store whatever you want and share them with other using software. It can even sync files from your device easily and keep them stored securely.
Notable Features of OneDrive
The platform can be used on any device that supports an internet connection
You can use mobile devices to scan documents on the platform
The software offers a feature where you can easily add expiry dates of the files and it will automatically remove them
You can upload files of size up to 15 GB
---
7. Icedrive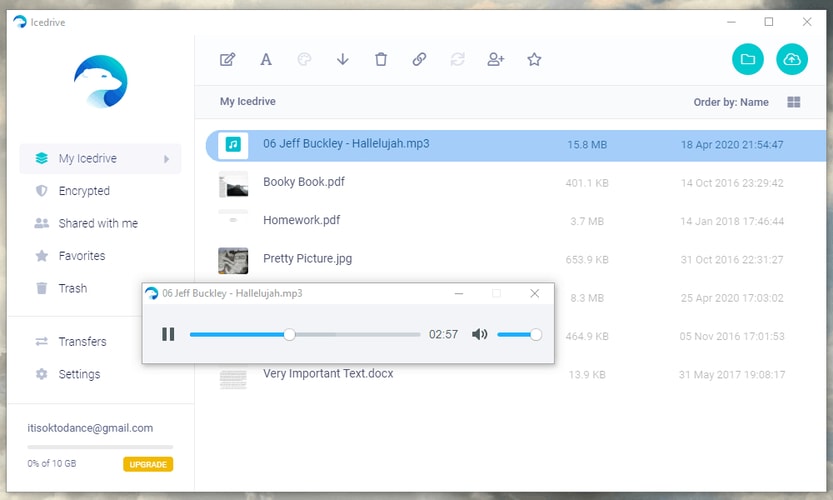 This might be a very less heard name but it falls under the list of best free online storage platforms. It is a next-generation cloud service using which you can easily store, manage and access files from any place and any device. It can be the ideal software for everyone as it offers features for both individuals as well as a company.  You can easily collaborate with files and edit them in real-time effortlessly.
Notable Features of Icedrive
This platform has a very clean and easy interface
To protect all your files it has Twofish Encryption.
Other than the user no one can see the file, not even the employees
You can easily upload up to 10 GB of files for free
Also Read: 10 Best Alternatives to Google Drive in 2021
---
8. pCloud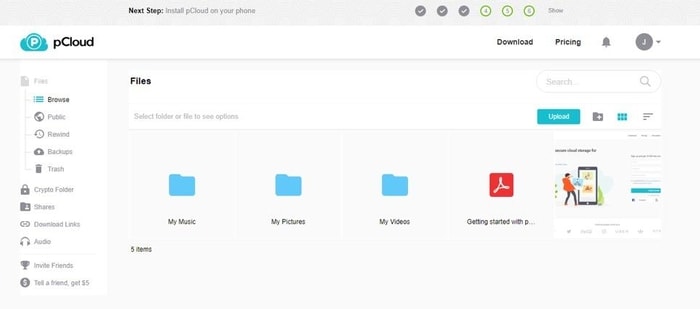 Next up is another great cloud storage available for free. Just like every other name on this list it offers all those features including multiple file support, easy to use, and easy to share. Apart from just offering these features with a basic option this software offers them advanced options. It has been trusted but many users, some of them are from the Fortune 500 brands.
Notable Features of pCloud
It offers high-level security to keep all your data and information safe
You can simply backup all your data with just a click
The platform keeps on updating the versions of files so that you can easily find them
You can even filter files by their format
---
9. Sync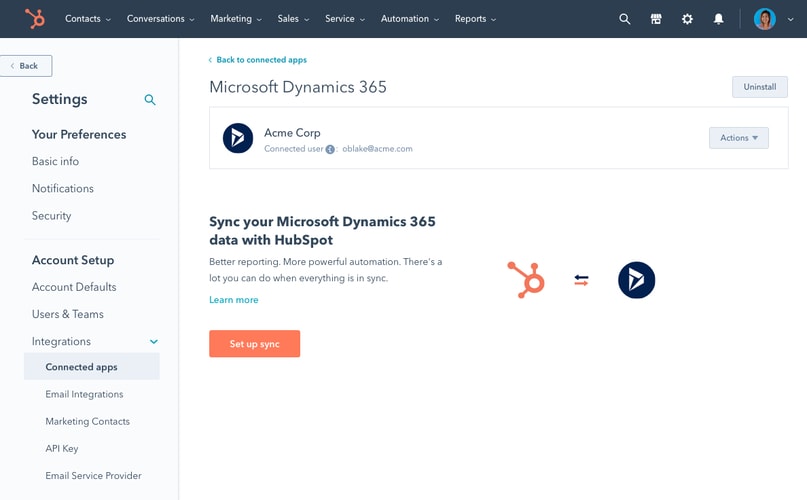 As the name suggests Sync is a great free cloud storage platform that can easily keep all your files. This platform keeps all your files and documents safe and private. Other than this you can easily access your files from any device easily. It is compatible with Windows, Mac, iOS, and Android devices. You can take the plan which meets your requirements and pay only for it.
Notable Features of Sync
All your files and folders are safe and secured with Sync
You can upload files up to 40 GB after that the performance graph will decline
The software offers an easy option for sharing files using other platforms
All plans get unlimited files transfer
Also Read: 17 Best Duplicate Photo Finder & Cleaner Software In 2021
---
10. WorkDrive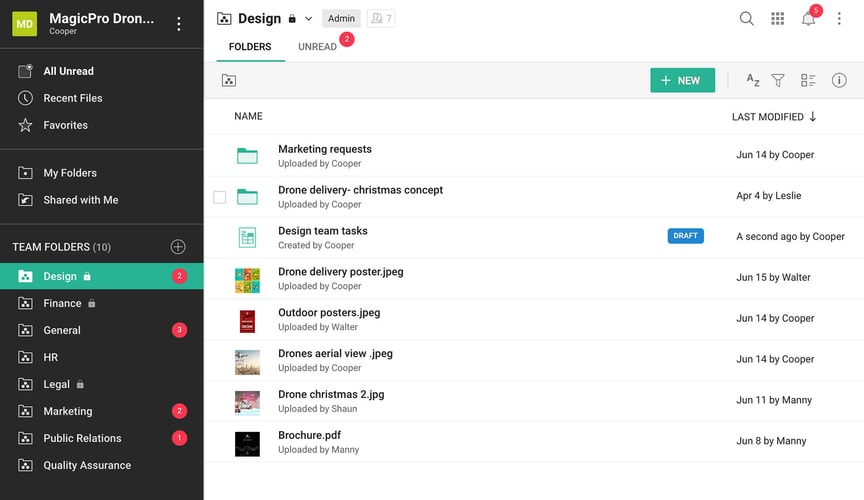 Next platform on our list of best free cloud storage is WorkDrive. This platform is developed by Zoho which falls under the list of the best software development companies. The cloud storage is very easy to operate, you can simply log in and drop all your files and folders which you wish to save on cloud, and that's it. The files will be safe and secure as it uses SOC2 type II to offer safety. If you want to use this platform for office work then also it is one of the best options as it offers real-time editing features.
Notable Features of WorkDrive
You can easily edit the files with your teammates and make the changes in real-time
It is compatible with most the devices
You can customize the reports the way you want
All the files are encrypted on this platform
---
11. Yandex Disk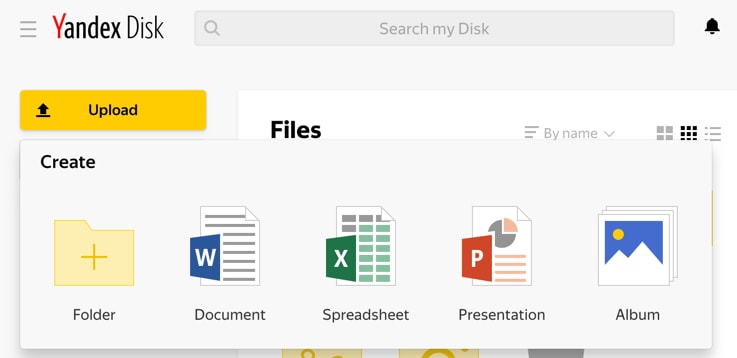 Yandex Disk is a free cloud storage platform that is compatible with every OS including Windows, Mac, and Linux. Though this platform only offers limited file upload in the free plan, if you wish to upgrade storage then you have to take the premium plan.  There are two plans which offer yearly validity and monthly validity.
Notable Features of Yandex Disk
This platform offers free access to Microsoft Excel, Word, and other software
It offers 50 GB of free storage for all the users
The platform has a simple interface for its users
You can simply share and download files from the platforms effortlessly
---
12. Media Fire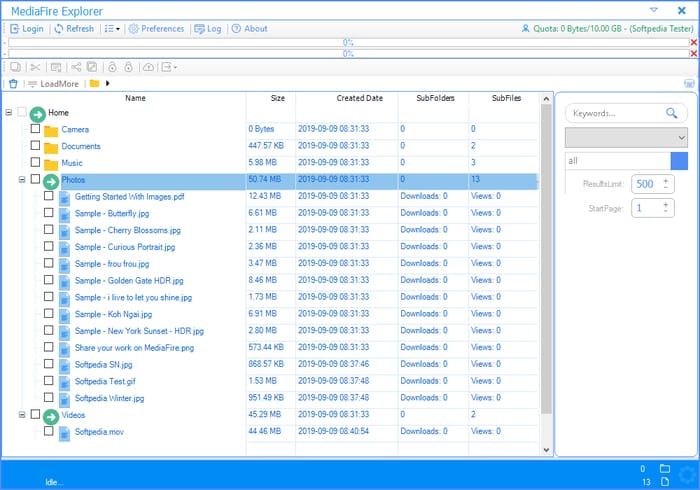 Yet another great free online storage platform that can easily take all your files from your device and store it securely.  MediaFire is a cloud storage, syncing service, and files hosting service. The platform is compatible with every operating system including iOS, Windows, Android, and web. Other than this there are many other features too, some of them are listed below.
Notable Features of MediaFire
Using this platform you can upload files up to 20 GB for free
The platform offers an ad-free experience which is very rare among the free software/ platforms
You can easily add a link for the file and folder and the platform will upload it
You can specify the access controls
Also Read: How to Backup and Restore Files in Windows 10
---
13. MiMedia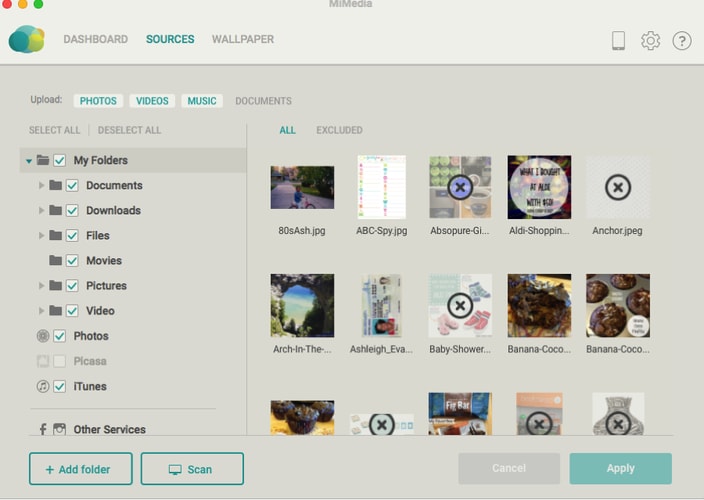 MiMedia is another free cloud service that is very underrated. It is a great platform as it offers a simple interface with free as well as paid plans. The platform has many plans, you can choose to pick anyone which suits your needs. You can even try using the platform with the free plan. In the free plan, it offers 10 GB complimentary storage.
Notable Features of MiMedia
The platform has cheap plans as compared to other cloud storage platforms
It keeps all your files safe and sound
You can simply add files and organize them as per requirements
It moreover offers truly private sharing
---
14. JumpShare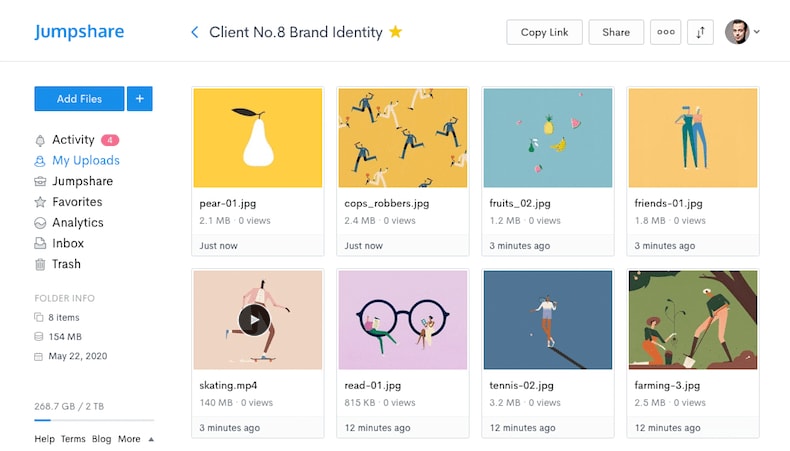 JumpShare has taken some of the best features from all the market leaders. It offers file sharing, video recording, collaboration, and screenshot capture-like features. Above all the features, the best part which makes this platform the best is its simple user interface. You can share files irrespective of the size.
Notable Features of JumpShare
You can easily capture and share using this platform
The platform has a simple drag and drops option for uploading files
You can even record screen and make GIFs from it
It is compatible with all devices including macOS, Android, iOS, and Windows
---
15. Box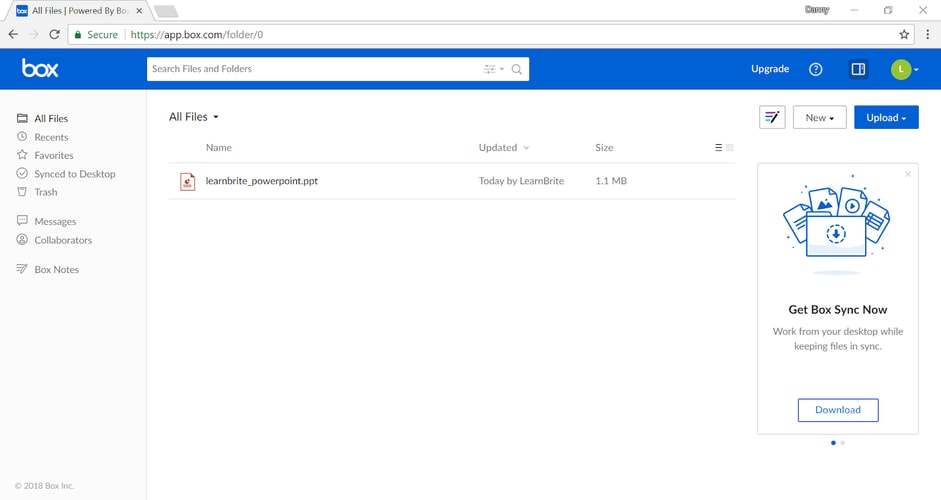 To end the list of best free cloud storage platforms we have Box. It is another very simple platform that can easily be adapted by anyone. You can simply find the files by entering their names in the search box.
Notable Features of Box
Using this platform you simply add files and delete the rest from your hard disk
You can share files and add new members for editing
It syncs all the files edits and saves changes on the cloud
---
Store Your Files Securely on Free Cloud Storage Platforms
Now you can easily free up space on your hard disk and store all your files securely on any of the cloud storage platforms. You can choose any of the platforms that suit your requirements and help you in being productive. According to our research, we found these 15 as the best cloud storage services, if you think we should add more. Type the names of the platforms and we will update the article.
Tanmay is a technical writer from the field of mass communication. He aims to communicate the best of the technology to the readers through his write ups. If not writing you can find him with his camera capturing nature and exploring the unexplored world.
Subscribe to Our
Newsletter

and stay informed

Keep yourself updated with the latest technology and trends with TechPout.
Related Posts