8 Best Free Skype Alternatives You Should Try In 2021
Published Date :
Jan 11, 2021

Coming to the point of making a video call instantly reminds most of the people of Skype. After all, this increasingly popular video calling program has dynamically fulfilled the purpose of personal as well as professional communications. But there are some of the programs that show up to be the best free Skype alternatives. In this article, we are going to measure the features of the best alternatives to Skype that you can try today. 
Skype is probably the most reliable and loved online video conference program. Its ever-rising popularity has led a big gig of the population from across the world to turn into it whether it is an interview for the dream job or catching up with a long-distance friend. This software doesn't restrict the communication depending on the PC, laptop, tab and you can even use it on your smartphone. Then it is a free software, demanding only to be installed on a device with a camera, microphone and not to mention, internet connection.
Despite its versatile features including the capability to add up to 50 participants for video conference and instant chats and media sharing function critics have claimed that its free version lacks data privacy. Well, there are a number of the best free alternatives to Skype that claim to offer immersive functions including data protection. 
Best Free Skype Alternatives For Video Conferencing and Calls
Let scroll through the list of such alternatives to Skype that are free to use and find out what these programs really bring as treats.
1. Google Meet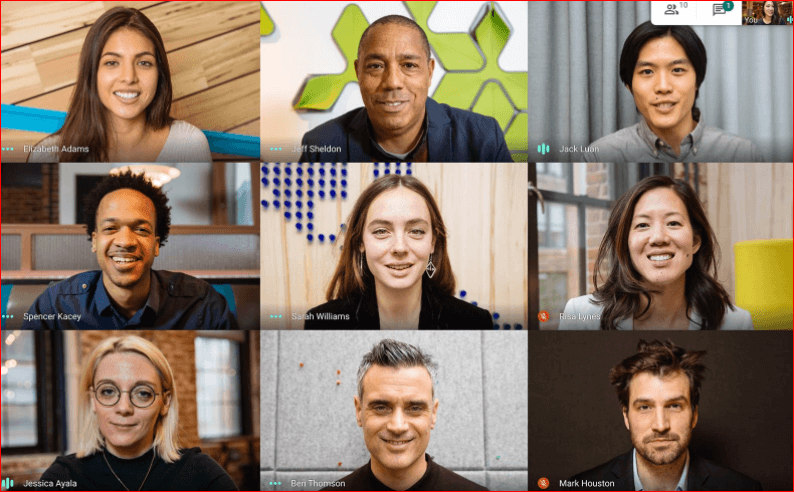 Compatibility: iOS, Android, Web
Cost: Free; $6/month per user
While searching for the best Skype alternative, you may just decide to end up at Google Meet. And why not? It is mapping the increasing popularity and stands in the party of the best online meeting solutions that users can rely on. 
It all started with a service for G Suite customers and now it counts in the list of best free video calling platforms for all the users across the globe, bagging more than 50 million downloads on the Play Store. It features integration with Gmail's web app which lets you start a meeting directly from there with its easy set-up capability. 
Read Also: Best Pinterest Alternative Sites & Apps
Just create a meeting and share the link with others so that they can join it. Another useful feature is its ability to let you add up to 250 participants and well, it's more than enough for an average count of team members. Besides, you can schedule meetings, benefit yourself from its end-to-end encryption and if you want, you can even broadcast meetings to 100,000 people at the same time. 
You may feel restricted when it comes to the requirement of a Google account to use this service but let us tell you, using Google Meet is a convenient answer to your search for important features. 
---
2. Zoom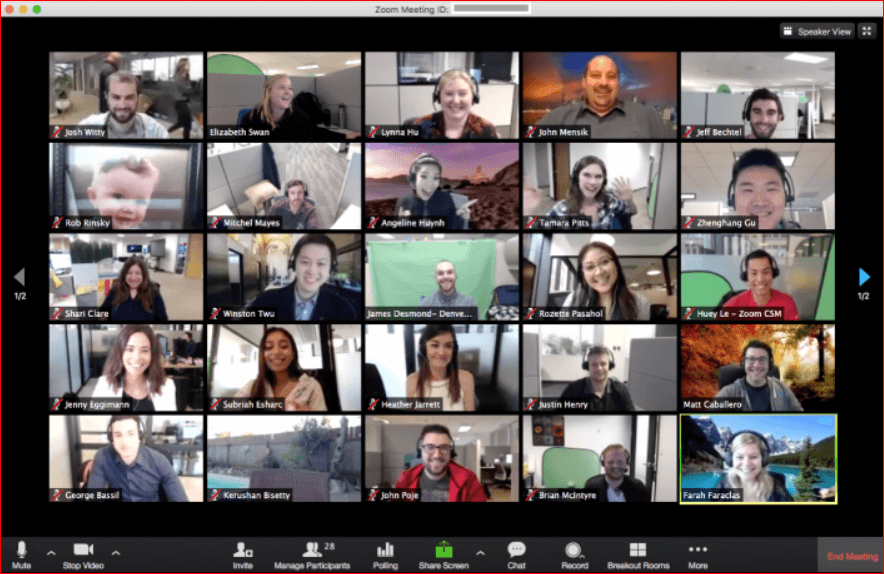 Compatibility: iOS, Android, macOS, Windows and Web
Cost: Free; $14.99/month
When it comes to naming the best Skype alternatives, Zoom shows up real quick and it does for all the obvious reasons. It has now become the beloved video conference platform for a large number of users, especially for professional teams and businesses. 
It is one of the best communication services for online meetings. It has the major features including the support for up to 500 people on a single conference call and virtual background. Apart from that, it allows you to share the screen sharing and also has integration with third-party apps. 
Then there's a local recording and audio transcription feature that creates a transcription of meetings, automatically. And why would you say no to this service when it is easy to set up and use across all the devices. So, if you are looking for the best alternative to Skype then you should try this one.
---
3. Microsoft Teams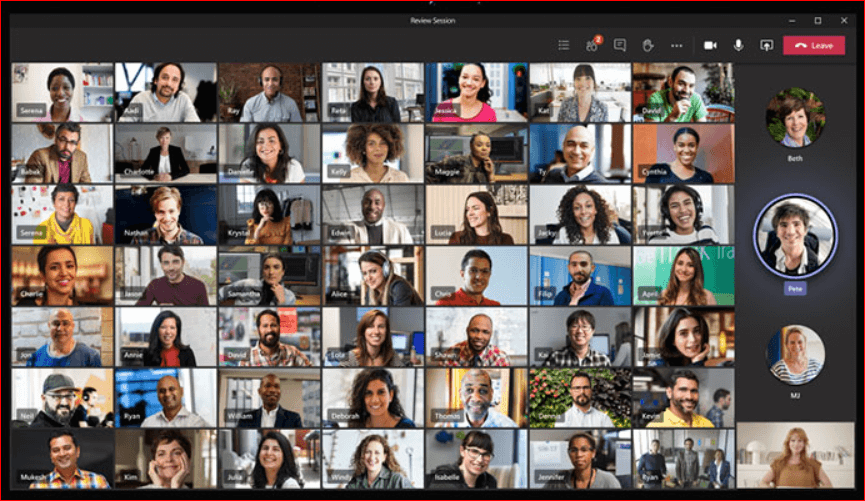 Compatibility: iOS, Android, macOS, Windows, Linux and Web
Cost: 1-month free trial; $8/month per user
You can check out Teams by Microsoft while looking for the best Skype alternatives for professionals. Using Microsoft Teams, You can place video calls and create online conferences effortlessly with this service. 
It allows you to access Office 365 documents and collaborate in real-time. Apart from that, using this app provides you 1TB of OneDrive storage in order to let you keep and share the files. It offers you collaboration features that allow you to collaborate on Office documents. 
You may rejoice in using emojis, gifs, and animated stickers in this service. Next incredible part about using Teams is that it lets you convert a group chat into a conference call in an instant. It is the best alternative to Skype for you if you constantly engage in using Office apps.
---
4. Google Duo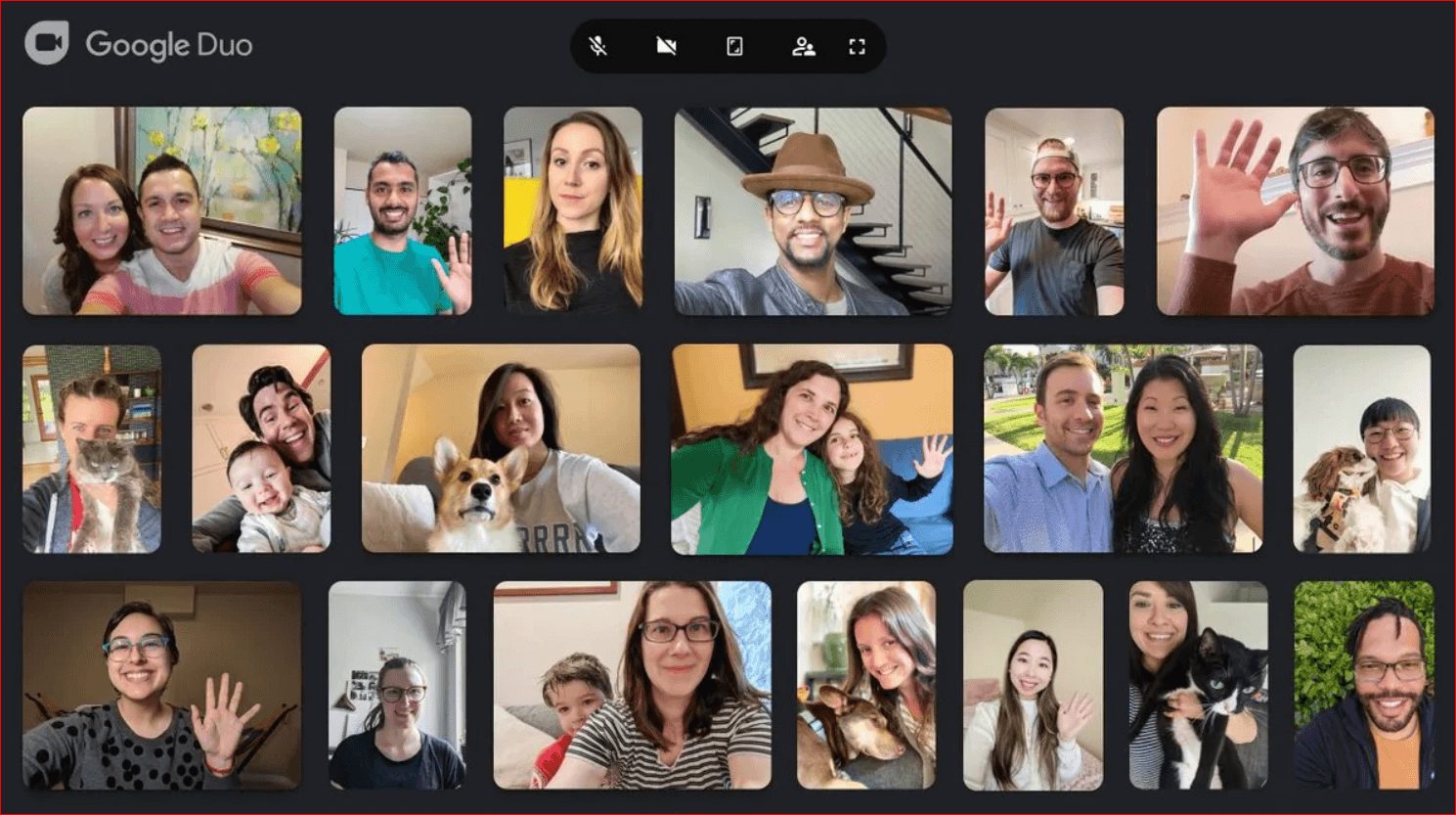 Compatibility: Android, iOS and Web
Cost: Free
There is no denying the fact that Google Duo has turned out to be one of the best video calling services as well as one of the best Skype alternatives for personal use. It has gained popularity for making VoIP and video calls. 
The most important reason behind this popularity which you may want to consider is the video call quality of Google Duo which stands strong and stable. Besides, it supports 12 people in a group call and you can even use its web app that works effortlessly. 
Other important and cool features of Google Duo include low-light calling and the Knock Knock feature. Then there's support for video messaging and end-to-end encryption which makes it even cooler and definitely, worth a try. 
---
5. FaceTime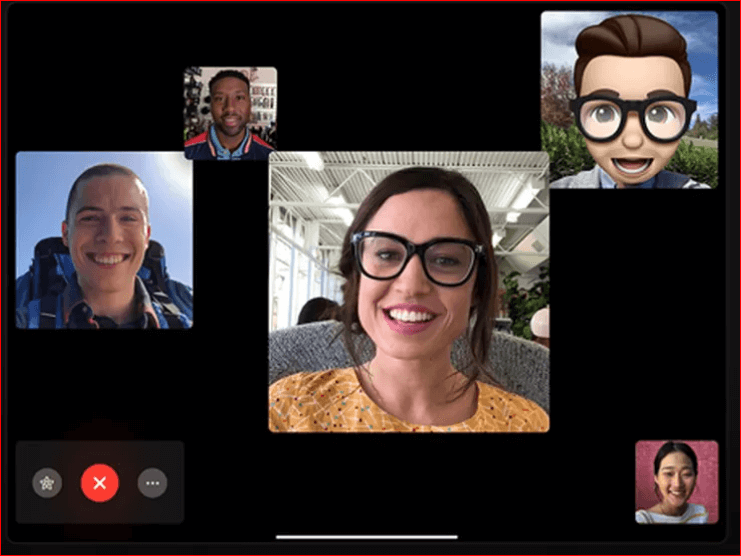 Compatibility: iOS, iPadOS, macOS
Cost: Free
Here comes another best Skype alternative that is a go-to for a large number of people who use iOS. FaceTime is flawlessly useful and it is available on all three major Apple platforms including iOS, iPadOS, and macOS. FaceTime supports 32 people on the same call and allows the speaker's window to come to the front and this is something that users may not find on most of the video calling platforms. 
There are some cool and fun-filled features including Memojis and Animojis when you place a FaceTime call. So, if you are a user of Apple products, then here's Apple's FaceTime in its own flawless statement.
---
6. Facebook Messenger
Compatibility: Android, iOS and Web
Cost: Free
Adding this most beloved social media app to the list of best free Skype alternatives could not be a task. If you want to make a video call to your friends and family then using Facebook Messenger is one of the easiest solutions out there. Not to mention, Facebook Messenger is one of the best messaging applications available in the market. 
Coming to the features, it supports text, voice and video chats which makes it a go for a convenient stop for communication. You have the freedom to make group video calls where you can add up to 6 people and you can increase the group size to 50 people, allowing the six speakers to appear on the call and the rest to join in to listen to calls. Bonus: You get a strong video quality. And just like that, this one's the perfect free alternative to Skype. 
---
7. WhatsApp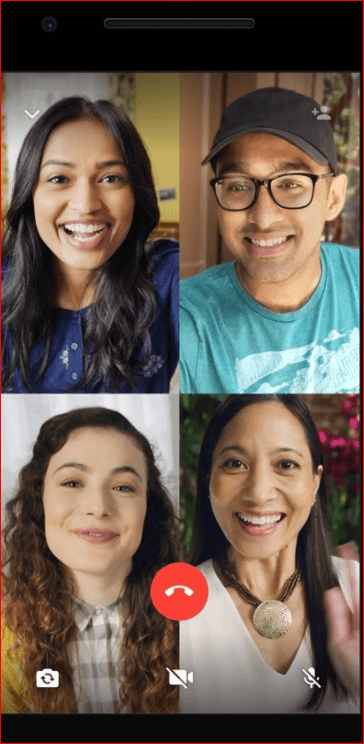 Compatibility: Android and iOS
Cost: Free
WhatsApp has crossed over 1.5 billion monthly users and there's no second thought on calling it the best third-party messaging app. And it is unnecessary to even put an introduction for this app, thanks to its ever-burgeoning popularity and utility service across the world. 
WhatsApp makes a good choice for not only texting and audio chatting but also the voice and video calling feature which automatically brings it to the list of best free Skype alternatives. It supports 4 connections simultaneously. 
Although, the quality of the video call lacks fairness, especially when all the four participants are on the call. But then, the unbeatable fact that it is used by almost everyone, it has to be one of the best alternatives to Skype.
---
8. Jitsi Meet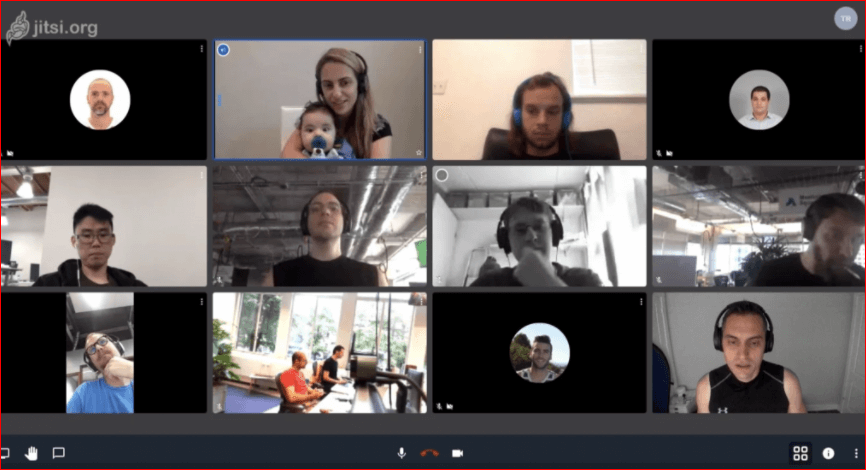 Compatibility: Android, iOS and Web
Cost: Free
Last but not the least, here is another best free Skype alternative for you and it is called Jitsi Meet. It is open-source and it doesn't ask you to install any app (if you don't want one) to use it. You can go to its website and click on the Go button. This service offers you some must-have features like chat, ability to record the calls and then upload them to Dropbox. 
Read More: Best Free Webcam Software for Windows
It even allows you to set a password in order to let only those people who you invite to join the meeting.  Coming to the group call capability, it has the support for up to 75 members but it can lead to the decrease in the quality of the call so you can keep the number of members as low as under 50. If you are searching for an easy-to-use video conferencing platform, Jitsi Meet can be considered. 
---
Find Your Favourite Alternative to Skype
There were you, on a hunt for the best Skype alternatives to use and hopefully, you have just found your favourite one. While looking for the best video conferencing service, some important features like number of participants that can be added, quality of the call, reliability and of course, end-to-end encryption is a must. 
Many of the video calling services claim to offer almost every major feature that you can benefit from. Everything else rests in your hands when it comes to finalising the best one. What's your go-to video calling platform to replace Skype with? Let us know your answer in the comment section.
Jyotsana is a technical writer with a non-technical background. An eye of detail and a knack for writing helps her to write technology related content.Apart from writing, she is a coffee connoisseur and an aesthete who rejoices in poetry and music during leisure.
Subscribe to Our
Newsletter

and stay informed

Keep yourself updated with the latest technology and trends with TechPout.
Related Posts