Your Mac computer is susceptible to many dangerous viruses, spyware, and other forms of malware. These malware infections not only slows down the performance of your Mac but also poses a severe threat to your financial and online identity. 
Therefore, it is essential that your computer is always equipped with the best Mac antivirus software.
However, finding an ideal antivirus program for Mac is an extremely painstaking task since a plethora of options are only compatible with Windows.
To help you with, we made a list of the best antivirus for Mac so you can land up with the protection that's right for your Mac computers.
But, before we move on to the list, let's first understand whether the hackers are capable of penetrating the security of your Apple machines.
Do Macs Need Antivirus Protection?
The straight possible answer to this question is 'Yes'. Gone are the days when many people used to think that Macs aren't vulnerable to virus and malware infections. With new deadly threats emerging every day, Apple's Macs and MacBooks are not even immune to modern-day malware infections. 
Therefore, an extra layer of security on your Mac in the form of antivirus is essential to safeguard your system.
Writer's Tip: The safest way to protect yourself from latest computer viruses and malware threats is to use a dedicated antivirus software along with a powerful anti-malware tool. Using an updated antivirus program together with the best anti-malware for Mac helps you prevent all visible and invisible malware threats before they could cause any harm to your system. 
Now that you know macOS is just as vulnerable as Windows operating systems, it is recommended to choose a dedicated antivirus suite for your Mac computer from the list discussed below.
11 Best Antivirus Software For Mac 2021:
With a rapid surge in unlawful cyber activities all across the globe, antivirus software has become the need of the hour. Without further ado, let's just go through the list of some of the best security software for Mac:
1. Avira Free Antivirus for Mac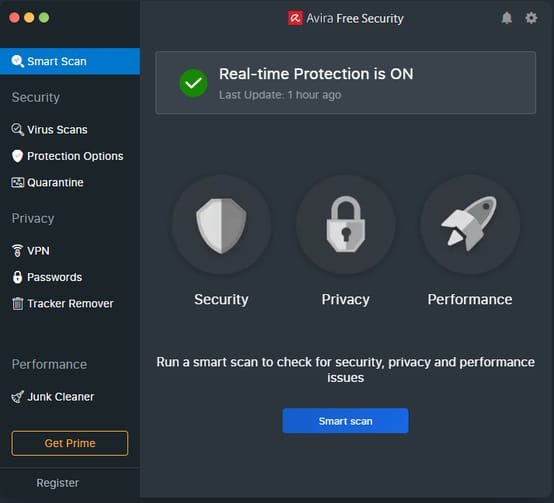 Avira Antivirus for Mac is lightweight and faster as compared to others in the market. The antivirus aims at keeping the system malware-free, with no network scanning or other security extras. But the antivirus doesn't lack in protecting the Mac as it offers a real-time scanner that keeps the device free from any threat. The user can also schedule scans depending on the comfort and the antivirus will start the work as per the schedule and keep the system virus free.
In the past the antivirus has been tested and been proved to be effective on every threat to the system, the user can trust the Avira Antivirus for Mac protection. The user can use this antivirus for free in three systems with one license and it also offers tech support to the users. The results and protection approach of Avira antivirus makes it one of the best Antivirus Software for Mac.

Read More: 12 Best Firewall Software For Windows 10/8/7
2. Kaspersky Internet Security for Mac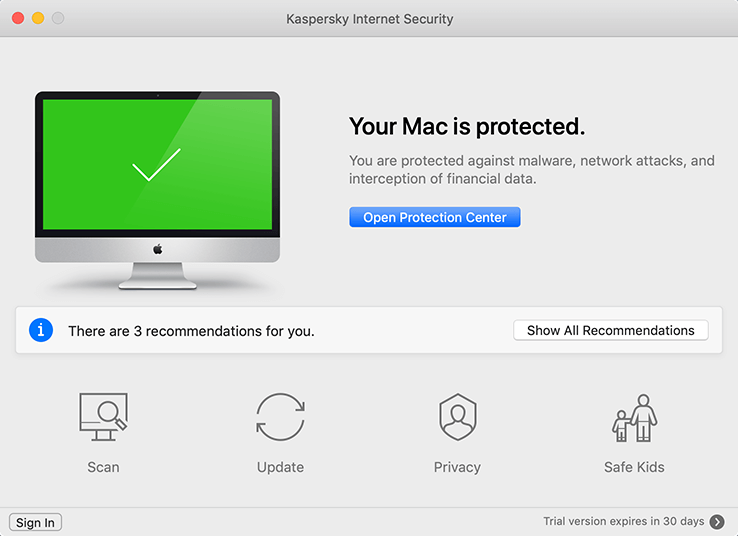 Kaspersky Internet Security is undoubtedly one of the best antivirus for Mac in 2021. Kaspersky is a globally renowned name in the world of antivirus protection suites. Its Internet Security software brings a set of powerful features like virus and ransomware protection, parental control tools and security against phishing attempts.
You need to pay extra $15 per year for the password manager, if you want to make unlimited entries to the vault and that's considered the major drawback, but apart from that, this is an excellent antivirus software for Mac.
Kaspersky Internet Security for Mac has three pricing plans. It also offers 30-day free trials for all of its plans.

3. Bitdefender Antivirus For Mac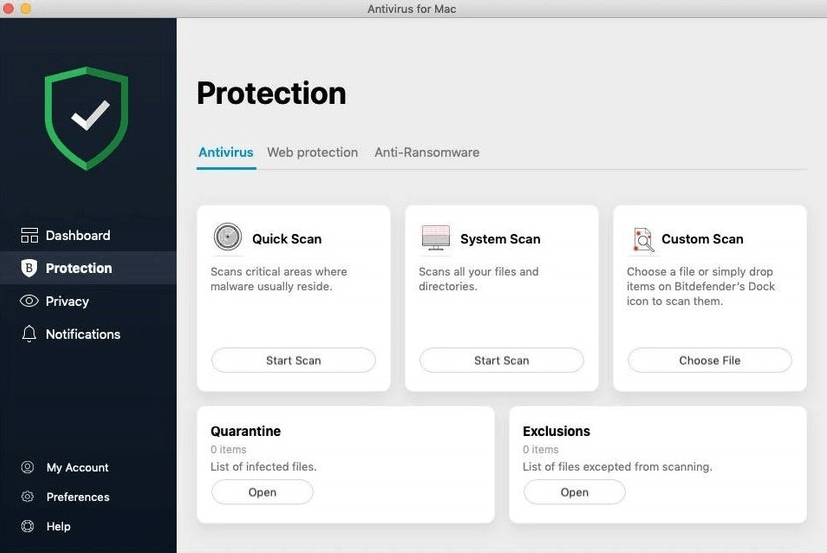 The next Mac antivirus software on our list is called Bitdefender. It is one of the most popular virus protection suites, trusted by a wide spectrum of Mac users worldwide for flawless malware-detection and removal solutions. 
Real-time security, adware removal, time machine backups, and protection against online fraudsters are some of its notable features.
One of the most impressive features of this Mac security software which many users can find helpful is that it provides 200MB of fast VPN data daily to help you stay anonymous online.

4. Norton 360 Deluxe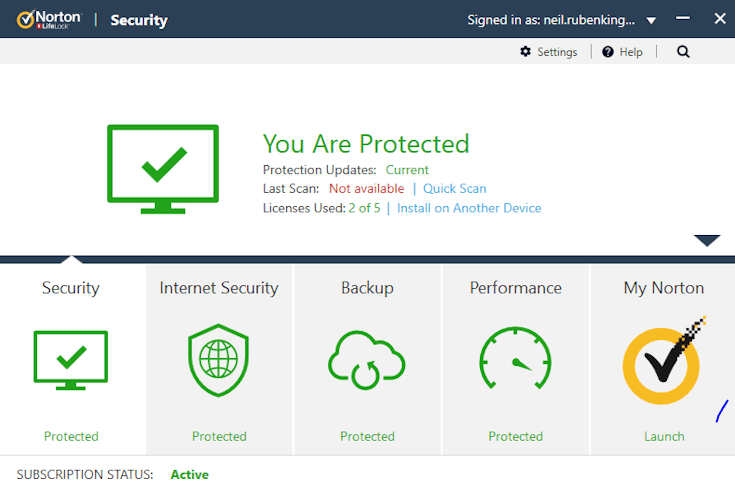 Norton AntiVirus first came into existence in 1991 and even after almost three decades still ranks among the best antivirus software for Mac. Developed by Symantec Corporation, the Norton 360 Deluxe software brings together the most powerful features, including multi-layer threat protection, parental control, and a secure VPN services.
In addition, it also offers 75GB of cloud backup space to help you store your most valuable data to prevent any data loss problems in future.
If you want to keep your Mac safe from dangerous malware and ransomware threats and prevent unauthorized people from exploiting your system vulnerabilities, then there's nothing better than Norton 360 Deluxe.

5. Intego Mac Internet Security X9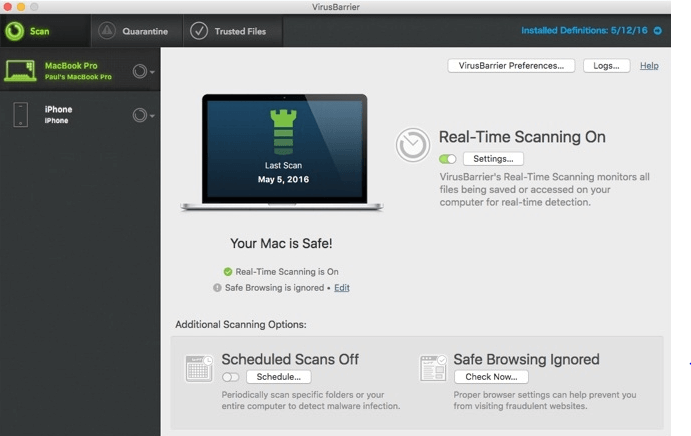 Intego's Mac Internet Security X9 is another famous name in the world of Mac antivirus programs. The software has been in the business for the past 23 years and comes with two dedicated apps: VirusBarrier (Mac antivirus protection) and NetBarrier (Mac network protection).
The intuitive, easy to use interface and top-notch protection against latest Mac threats make Intego the best antivirus for Mac.
So, if you're like millions of other misled by the myth that "Apple's Mac devices can't get viruses," then it's the right time to get this excellent Mac security software for your machine.

Read More: 10 Best Free Spyware Removal Tools For Windows PC
6. Avast Free Mac Security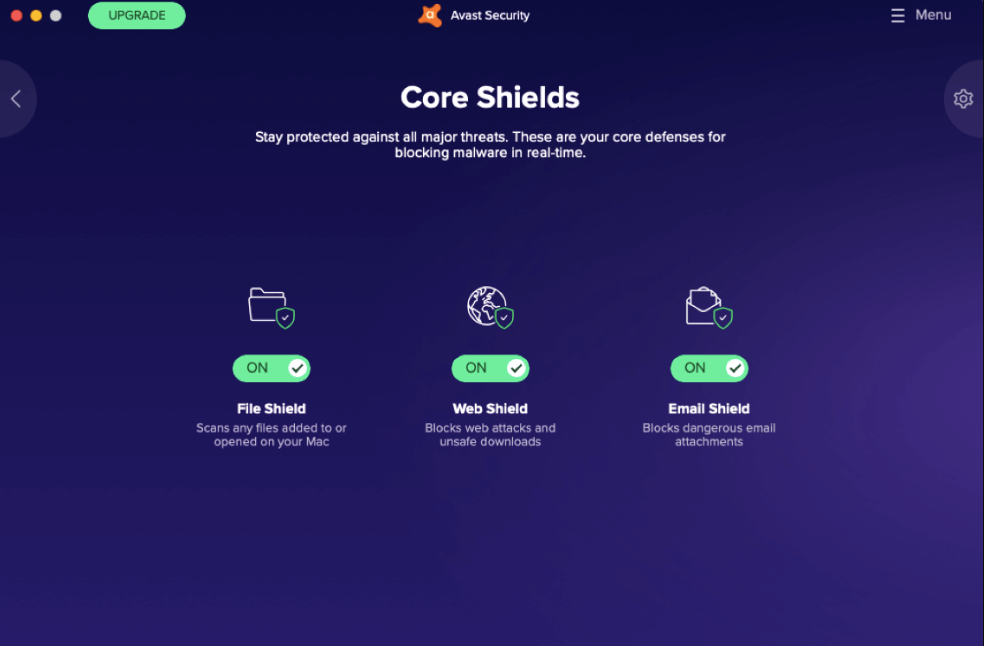 Avast Security is one of the best free antivirus software for Mac in 2021. It provides essential protection against three major threats: viruses and malware, harmful websites and online trackers, and network vulnerabilities. 
The one downside of this free Mac antivirus software is that it constantly shows annoying popups to promote its paid services such as VPN and anti-tracking programs.
Other than that, Avast Security is an excellent tool for a free software and it definitely offers more than it should. Highly recommended for its clutter-free interface, privacy protection, and the speedy performance.

7. Sophos Home Premium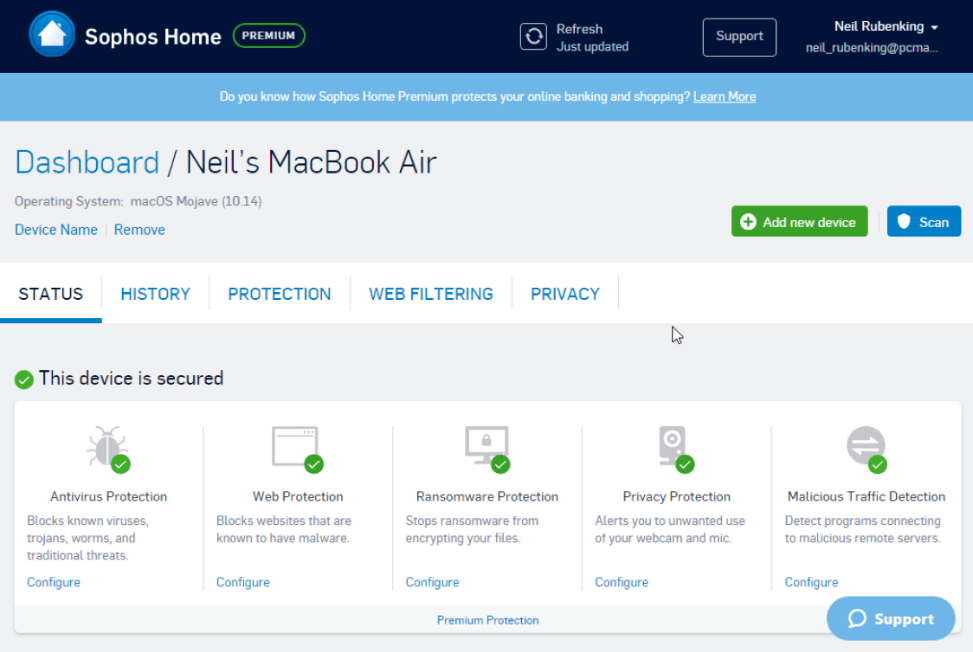 One of the best antivirus software for Mac, Sophos has been protecting Apple's devices for quite some time now, and offers multi-layered, real-time protection to all of your devices, including Windows PCs. 
From advanced anti-ransomware technology and parental web filtering to remote security management, Sophos Home Premium has pretty much everything you need to maintain the security of your devices. 
The thing that makes Sophos one of the top macOS antivirus software is that it protects up to 10 computers with next-gen artificial intelligence.

8. Trend Micro Antivirus For Mac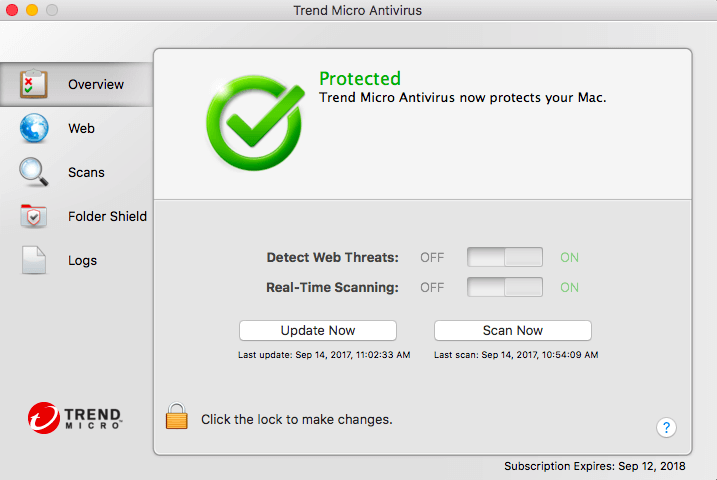 One of the most impressive options for the best Mac antivirus protection is Trend Micro. Its antivirus program has many useful features including, web and banking security, parental controls, and protection against malware and spyware attacks.
Unlike most Mac security software, it also safeguards your system against phishing and email scams. 
Trend Micro's antivirus software has an intuitive and easy to use interface, but prepare to be disappointed. The product is available for $29.95 per year per device, which is slightly expensive compared to its competitors like Sophos Premium that provides protection for up to 10 devices. 

9. McAfee Total Protection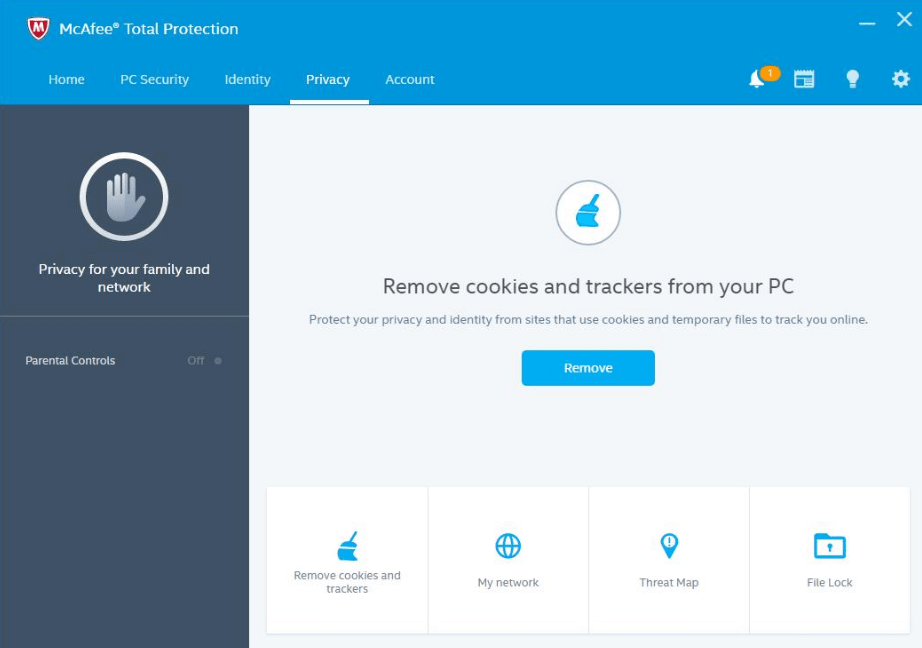 McAfee Antivirus occupies a prominent position in the list of best Mac malware protection software. It comprises a wide range of comprehensive security solutions, including an award-winning antivirus, a password manager, and a file shredder tool.
What's great about this Mac antivirus program compared to other similar tools on the list is that it comes with advanced AES 256-bit encryption algorithms to help you keep your sensitive and confidential files private at all times.
Other than that, there are numerous protection features included and the interface might look a little overwhelming for novice users. However, it's not a big deal if you're patient and learn how to use the program.

Read More: Best Free Mac Cleaner Apps in 2021
 10. ESET Cyber Security For Mac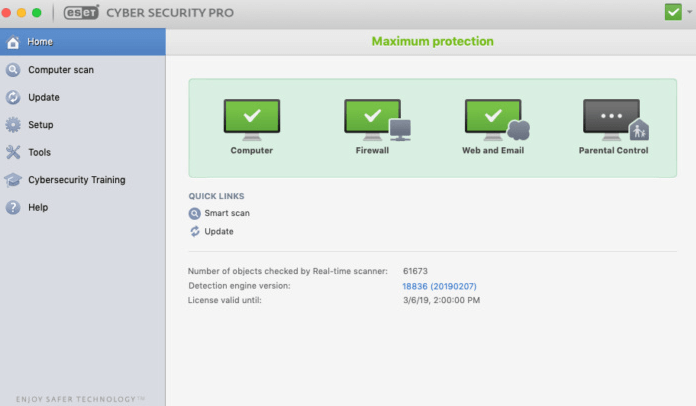 You can't talk about the best antivirus for Mac without mentioning the well regarded name of ESET Cyber Security. It comes with a wide variety of multilayered protection features that makes it easy to protect your computer, privacy, and online identity.
Also, the program is a lightweight that means it uses fewer system resources than other controls. So, if you're looking for a powerful yet easy to use Mac security software, ESET Cyber Security is a perfect option for you.

 11. AVG Free Antivirus For Mac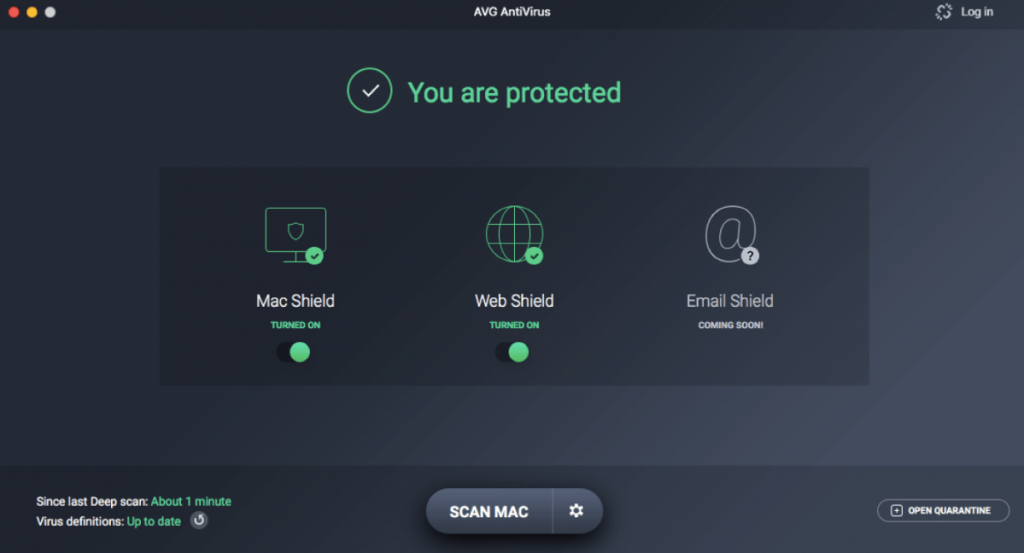 Anyone who wants to defend yourself against the malicious computer virus and ransomware attacks should install this top macOS antivirus software of AVG. 
Though it might come last in our list of best antivirus for Mac, it's still a great option for users looking to prevent hackers and cybercriminals from gaining access to their systems. 

Protect Your Privacy with Best Mac Antivirus 
Nowadays, running your Macs and MacBooks without an antivirus software is just like driving a vehicle without a helmet or a seatbelt. 
With cyber threats are growing exponentially with every passing year, it is essential that you have the best antivirus for Mac installed on your computer.
All of the aforementioned programs are some of the best antivirus software for Mac on the basis of security solutions, performance, and user friendliness.
These programs include many comprehensive security solutions that not only protects your online world, but also boosts the overall performance of your Mac devices. 
So, what are you waiting for? Download any of these virus protection suites now and protect your Apple devices for a long time to come.
Monil is a professional writer whose forte is absorbing a lot of data and help large technical organizations convey their message clearly across multiple products. An engineer by qualification, his affinity for design enables him to write to inspire, energize, and influence various audiences to uncover their true potential. When not writing, Monil is likely to be found listening to music, traveling, or simply excavating into his favourite cuisines.
Subscribe to Our
Newsletter

and stay informed

Keep yourself updated with the latest technology and trends with TechPout.
Related Posts