If you are also fed up with learning so many passwords for different profiles and platforms, take the help of the password manager for Macbook, or any other Mac for that matter, and store the passwords, securely. 
Investing in a password manager is one of the most efficient and cost-effective ways to protect oneself against identity theft. Because these services save your passwords for all of your various accounts in a secure location, you will only need to remember one master password to access all of your accounts.
The Best Free Password Manager for Mac provides easy administration across several devices, including your desktop computer, phone, and tablet.
Remembering all of your passwords is the most foolhardy but also the most secure method to save them. (you wish to make sure that they are long, sturdy, and well-anchored!). That strategy may be successful for some, but the vast majority of us are not capable of doing such extraordinary feats. It is necessary for us to delegate this task to password managers, which provide safe vaults that can function in place of our own memories.
A password manager for Macbook provides convenience, but more significantly, it teaches you how to generate stronger passwords, which in turn reduces the likelihood that password-based assaults will be successful against your online presence.
7 Best Password Keeper Tools for MacOS and Safari in 2023
We conducted research on the most effective Mac password managers and compared them based on a variety of criteria, including cost and functionality. Find the solution that caters most closely to your requirements right now. Have a look at the list of different password manager tools. All of the alternatives provided below can easily be the best free password manager for Mac that you need. Just go through the titles and then use the ones you like the most.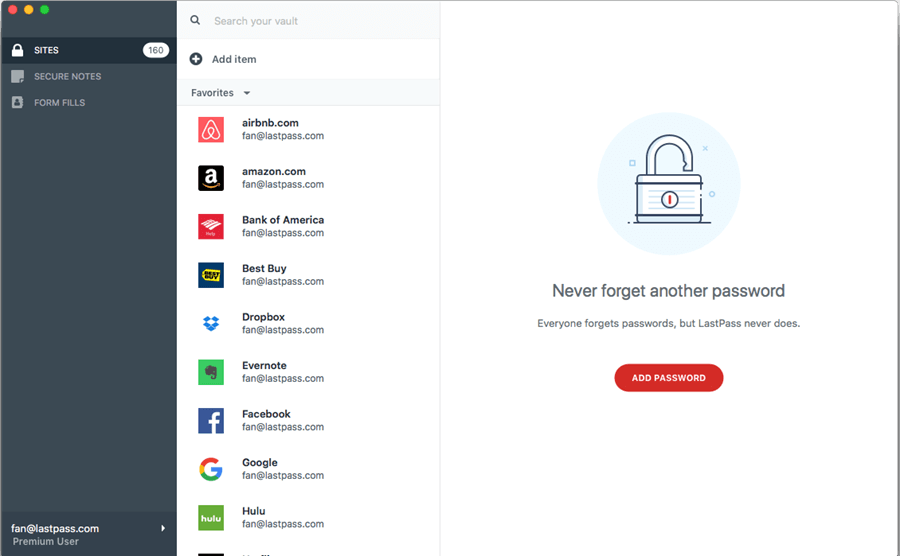 Due to the fact that it was one of the first pioneers in the area of password managers, LastPass is undoubtedly the Best Free Password Manager for Mac. The organization puts a significant amount of importance on safety, and they boast of using "AES 256-bit encryption with PBKDF2 SHA-256 and salted hashes to ensure complete security in the cloud."
The free tier with this password manager for Macbook, but it only supports a single device. If you wish to sync your Mac and your iPhone, you will need to upgrade to the Premium premium. At the time of writing, the annual fee will be $36.
One of the benefits of paying for a plan on this Best Free Password Manager for Mac is having access to an emergency backup. This means that in the event that one gets sick or even die away, your loved ones will be able to use your account.
The application provides a digital wallet in which you may keep your card information, in addition to a separate space for formal identification documents like passports and driver's licenses. You may save the passwords to your Wi-Fi networks, the information about your insurance policies, and any other essential papers in the Notes area of your device.
Also Read: Best Uninstaller for Mac to Completely Remove
---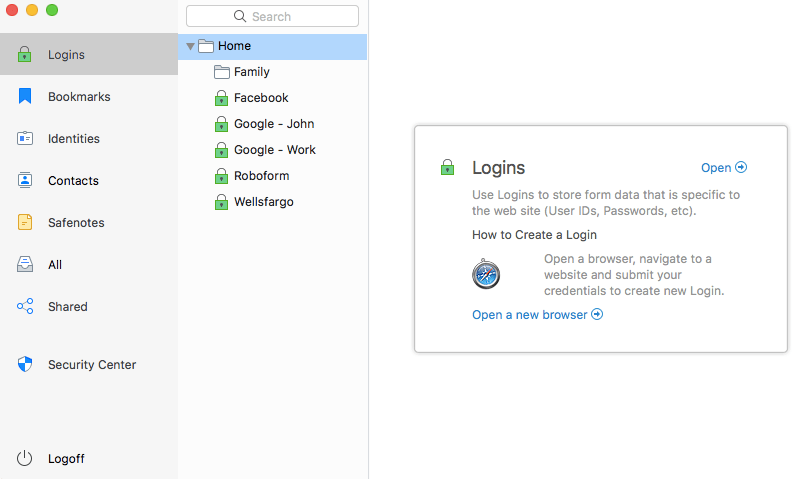 Roboform is another Best Free Password Manager for Mac that has been popular for a long time. The prices are fairly reasonable, and the free one is really pretty respectable considering that it offers auto-fill, password storage, safe sharing, and a variety of other fundamental functions, but only for one device. In order to make the most of all that is possible
You'll want the paid tier if you wish to avail the benefit of all Roboform offers since it only costs $13.48 per year & works on all of your desktop & mobile devices. This best password manager on Mac is worth examining the 3-yr package, which costs just $54.04, which is not as much as memberships given by other organizations. This indicates that the bargain is worth investigating.
You may download this Best Free Password Manager for Mac for macOS, Linux, Windows, iOS, and Android, or one can utilize the browser extensions that are available for Chrome, Safari, Firefox, and Microsoft Edge. Roboform is also accessible for free.
---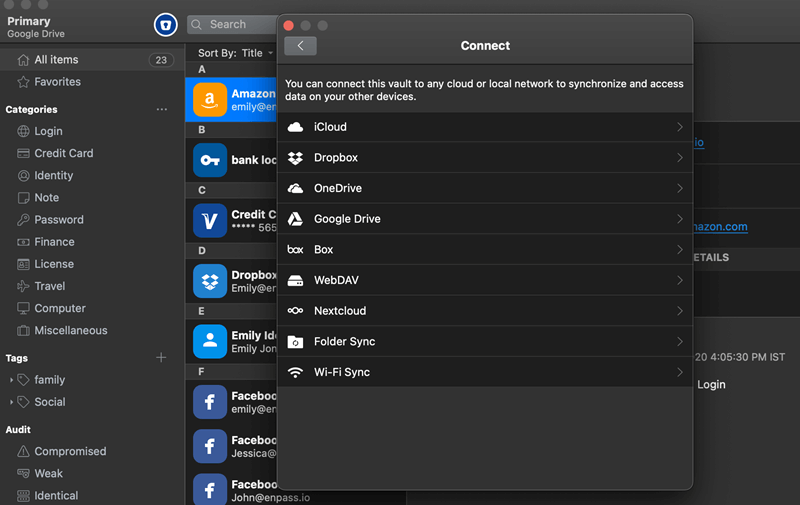 Enpass is an excellent choice for the Best Free Password Manager for Mac to take into consideration for anybody seeking a solution that is easy to use, safe, and does not break the budget.
Enpass, the Best Free Password Manager for Mac, does not save any of your information on its servers under any circumstances. Instead, everything is encrypted and stored on the device you own, ensuring that you will never surrender control of your data. Details may be synchronized safely across all of your devices using iCloud, Dropbox, OneDrive, Google Drive, Box, or ownCloud/WebDAV. This will allow you to stay organized across all of your electronic gadgets.
If you'd rather purchase a lifetime license for yourself, you may do so for the low, low price of $79.99.
Also Read: Best Download Managers for Mac
---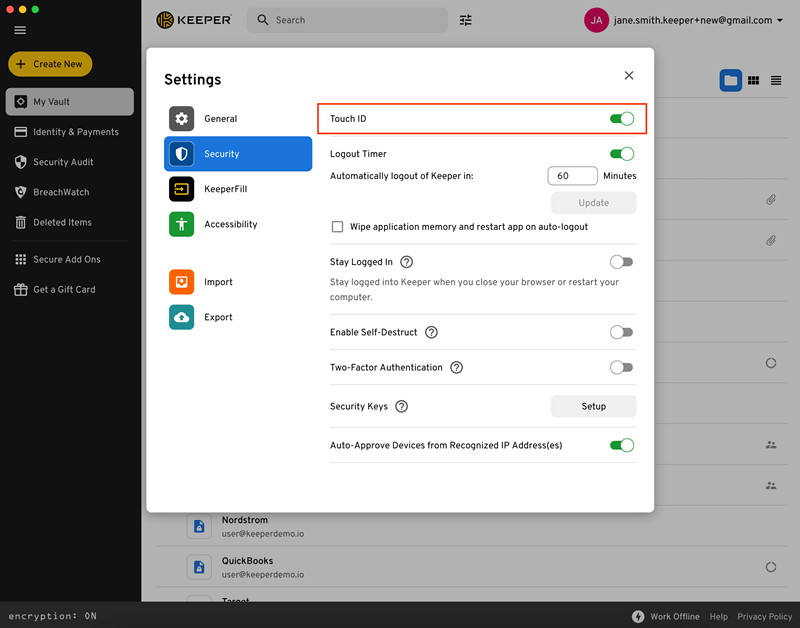 Keeper, the Best Free Password Manager for Mac, has millions of satisfied consumers all around the globe who use its many services.
Keeper may be purchased for $34.99/yr, but there is also a Family plan that can be purchased for $74.99 per year that offers 5 premium accounts in addition to 10GB of safe storage. If you wish even more security with the best password manager on Mac, which monitors password thefts and activities on the dark web, then you can get the Keeper + Bundle, which will cost you $103.48 for one account or $58.47 for a family package.
All of the encryption is done locally using AES 256-bit, which means that Keeper will never know any of your data. However, there is the option to securely share passwords and folders with friends and family members in the event that they require access to any of your accounts. The integrated encrypted messaging service may also be helpful for conveying these demands to the appropriate parties.
Keeper is the Best Free Password Manager for Mac that allows you to save an infinite number of passwords, you can have it automatically create new, strong passwords for you, and you can sync passwords across several devices. Additionally, it can securely store your credit card information and other crucial payment data.
---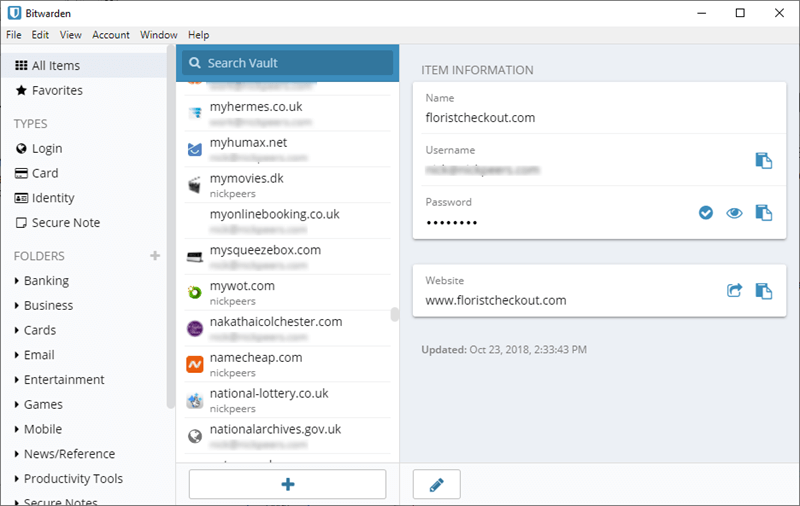 When it comes to password managers, Bitwarden is almost impossible to beat in terms of value, therefore you should definitely consider using it.
Bitwarden is the Best Free Password Manager for Mac as its compatible with a wide variety of operating systems and browsers, including macOS, Linux, Windows, Android, and iOS. There is also a secure online version accessible in case you do not have access to any of your mobile devices.
If you are interested in expanding the functionality, you may upgrade to the Premium tier for $10 every year of this password manager for Macbook. This includes secure file sharing, 1 gigabyte of encrypted file attachments, extra choices for 2-factor authentication, password safety analysis, and access to your account by family members in the event that you pass away or become ill. the family package provides all of these benefits for six Premium accounts and costs $40 per year. As a result, it is more affordable than some of the individual plans that are presently offered.
You get unlimited storage for passwords with this Best Free Password Manager for Mac, credit cards, notes, and online account IDs even if you don't sign up for a premium account. Additionally, you get secure text messaging with individuals, a secure password generator, 2-factor authentication, and the option to have your data stored either on the Bitwarden servers or on a server that you host yourself.
Also Read: Best Image Viewer for Mac
---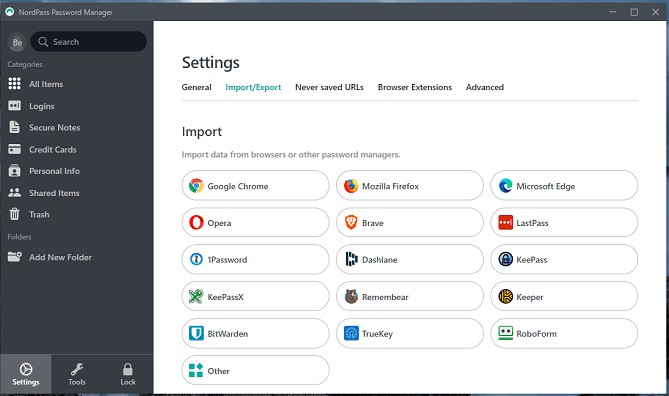 One of the newest players to enter the field of password managers is NordPass. Although the name is new, its still the Best Free Password Manager for Mac. The Premium plan is $29.88 per year, and the family package, which includes five accounts, costs $59.88 per year. The prices are fairly affordable. There is a free tier available that allows for the creation of an unlimited number of passwords, saves credit card information and private notes, and gives you the opportunity to sync your data across all of your devices.
The fact that you can only log in to a single device at a time is the most significant disadvantage of this best password manager on Mac. However, if you are able to accommodate this, the service in question is one that you should look into.
You can quickly import your existing passwords into NordPass, and it also has a 0-knowledge architecture, 2-factor authentication, local encryption, password generation, details & notes, secure storage for credit for Best Free Password Manager for Mac hacks, support for biometrics, and a neat interface to manage your passwords.
---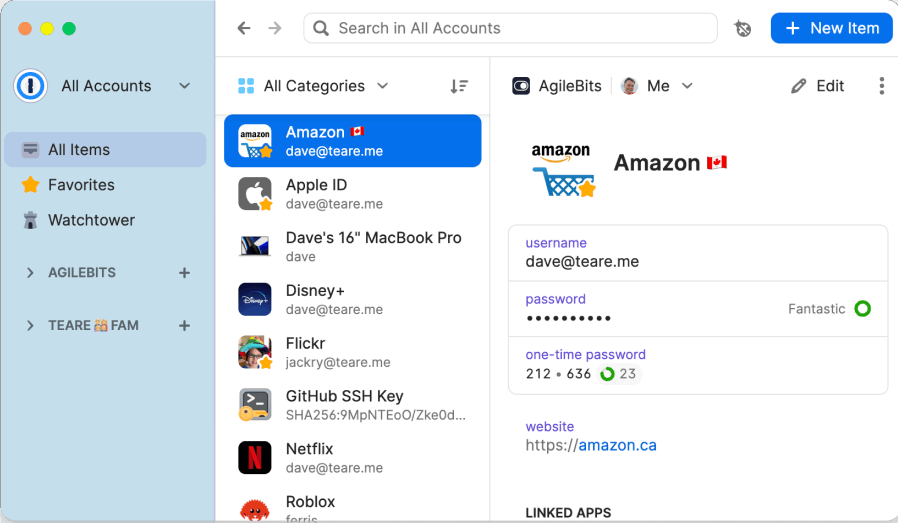 1Password is yet another well-known and widely Best Free Password Manager for Mac. The new Travel mode is an exciting and useful new feature. When traveling to a foreign country, this gives you the ability to erase some information from your device entirely.
In this scenario, you would be traveling through some of the checkpoints that demand access to your devices. The greatest part of this password manager for Macbook is that once you come back to your house, everything can be reset with the flip of a single button in the configuration settings.
1Password places an emphasis on security once again by bragging that it uses end-to-end encryption, meaning that the only person who knows the key to your account is you. The current standard for encryption is AES 256 bits, and 1Password watches the activities on your account in order to alert you if it notices any strange behavior.
There is an option for a free trial on this Best Free Password Manager for Mac that lasts for thirty days, but after that, you will need to upgrade to a premium membership, which at this time costs $35.88 a year. The family package gives five premium accounts and one gigabyte of safe storage for a yearly fee of $59,88.
Also Read: Best Free Mac Cleaner Apps to Clean and Optimize Your Mac
---
Best Password Software for Mac: Summing Up
So, that's all we had to share with you related to the Best Free Password Manager for Mac. We hope that through this list of alternatives, you were able to find and download the required best password program for Mac. If you want our assistance any further, connect with us using the comments section below.
Devesh, being a technical writer, likes to research and write technology articles and solutions to help others. Having great knowledge about the tech world and its working, he likes to pour the same into his write-ups. Before starting any write-up, he likes to pen down his thoughts and flaunt a creative edge in the same. Apart from being a writer, his primary interests include reading books and poems, cooking, and playing video games.
Subscribe to Our
Newsletter

and stay informed

Keep yourself updated with the latest technology and trends with TechPout.
Related Posts