Here in this blog, we've shared a comprehensive list of the best file shredder for Mac to help you permanently delete files from your macOS. Read on to know about them.
Nowadays, data security has become the prime focus in the realm of technology due to rapid surge in malware and phishing attacks worldwide. Therefore, it is extremely important to have an efficient file shredder software for Mac installed on your machine. 
Now you might ask, how does a Mac file shredder work? And why do you need a file shredder utility to safeguard your data? Well, it would sound a bit strange, but deleting the data from your Mac doesn't destroy it permanently until the space occupied by the same file is overwritten by something else.
And that's where a file or data shredder software comes in handy. It overwrites the already deleted files, ensuring that they remain permanently deleted and could not be recovered or un-deleted even with a data recovery program.
With the plethora of Mac file shredders available online, shortlisting the best one for your machine is an extremely painstaking task.
But, don't worry, we are here to help! To save you time and effort, we've prepared a well-researched list detailed around the best file shredder programs for Mac in 2021.
What are the Best File Shredder Software for Mac in 2021?
Deleting files permanently from your hard disk has never been this easier, thanks to the arrival of data shredder Mac. Without any further delay, let's check out the list of best permanent erasers for Mac to try in 2021.
1. BitRaser File Eraser for Mac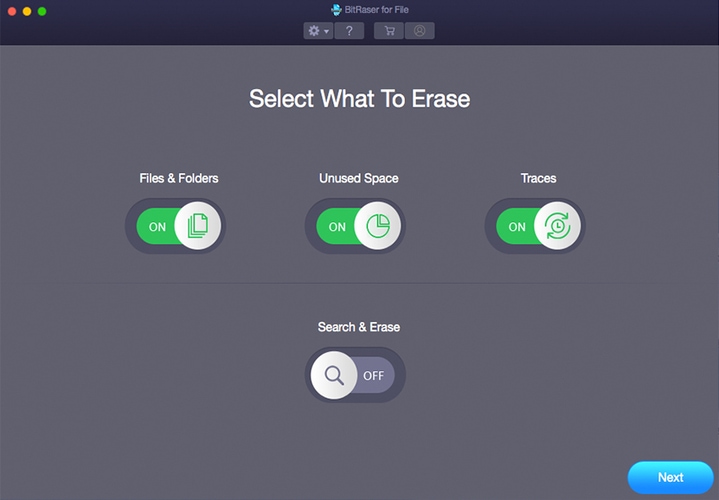 BitRaser File Eraser (Mac) from Stellar is undeniably one of the best free file shredders for Mac available in the marketplace today. With 17 international data erasure standards offered by the application, users can securely erase the data from macOS and selected hard drives.
The best thing about BitRaser File Eraser is that it destroys your sensitive information such as internet activities, system traces, cookies, and unused space, without leaving any scope for data recovery. The clutter-free interface and advanced file erasing tools make it an ideal app to permanently erase files on Mac.

---
2. CleanMyMac X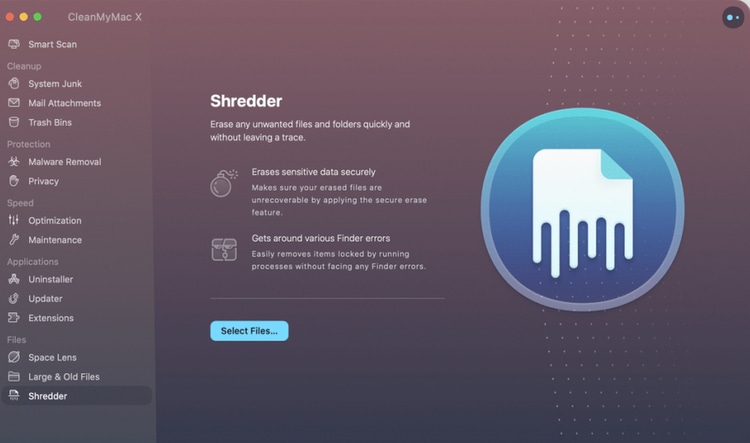 The next tool on our list of best file shredder software for Mac is called CleanMyMac X. Developed by MacPaw, CleanMyMac X is a renowned Mac cleaning app and comes with useful options for shredding files. It helps you delete both personal and confidential data from your Mac without leaving any trail for recovery. The application also acts as a Mac app uninstaller, miscellaneous cleaner, cache and junk remover, and disk storage space manager.

---
3. MacClean File Eraser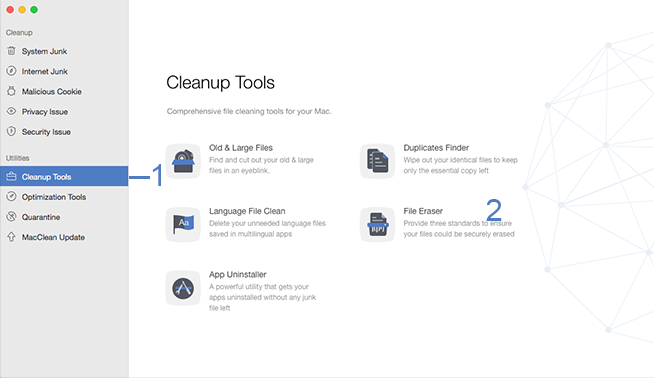 File Eraser from Mac Clean is a prominent professional file shredder utility for Mac and comes with a wide array of powerful disk cleaning tools. It allows you to permanently delete out-of-date and large files from your Mac drives and external storage devices, rendering them unrecoverable. It also aims to keep your online identity safe from spying entities by wiping out the malicious cookies, junk and privacy exposing items, app usage data, search history, and more.

Read More: How to Move Files on Mac – Complete Guide
---
4. VoidTech's File Shredder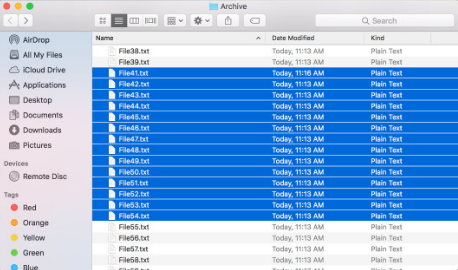 Another best file shredder for Mac to take into account is VoidTech FileShredder. VoidTech's data shredder Mac provides an easy solution to erase all the information from the systems and selected drives, beyond the scope of any kind of recovery. With the help of this Mac file shredder app, users can permanently delete files/folders or securely erase Mac drives and systems with great ease. You can either choose the Shred or Secure Shred option to securely delete the data.
'Secure Shred' option is more preferable as it overwrites the file on the hard disk, making it impossible for anyone to recover the deleted data.
---
5. Mac Optimizer Pro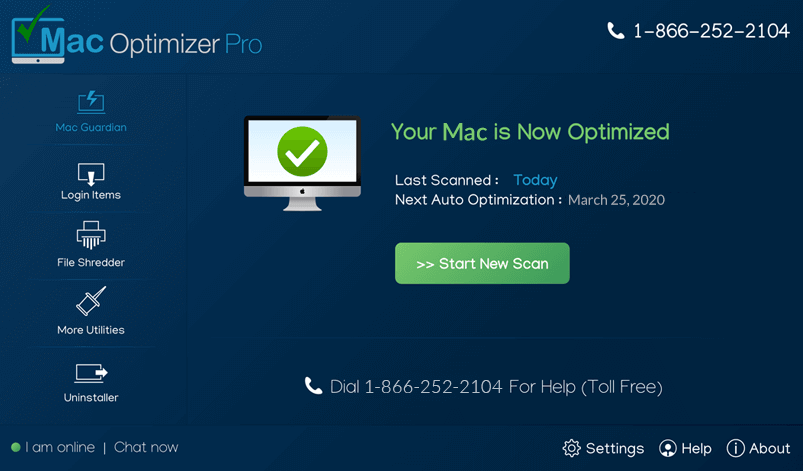 Another best Mac file shredder software to consider if you wish to destroy your sensitive information securely from the system is Mac Optimizer Pro. This nifty program helps protect your privacy and confidential information by giving you a reliable option to permanently delete files on Mac. 
The thing that makes Mac Optimizer Pro a stand out from the crowd is that it comes with a military-grade file shredder utility which ensures that even the most sophisticated data recovery tools can never recover the deleted files.
---
6. Permanent Eraser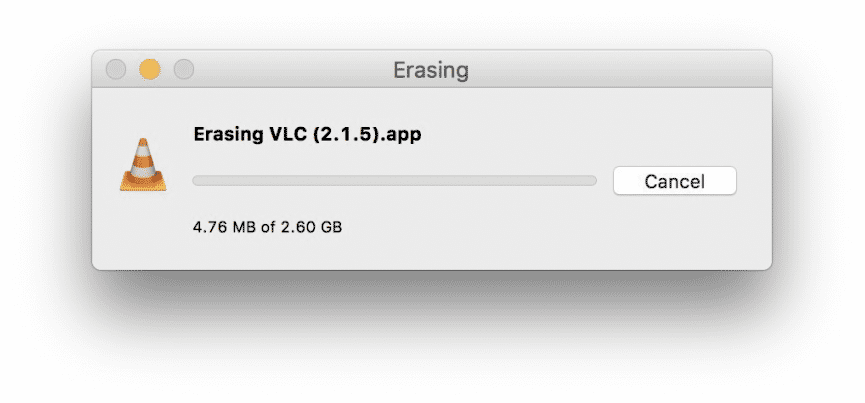 Permanent Eraser currently ranks among the best file shredder software for Mac due to its smart cleaning functions, efficiency, and user-friendly interface. It uses advanced cleaning algorithms such as 35-pass Gutmann and 3-pass DoE to erase data permanently. It repeatedly overwrites the deleted file, jumbles its original name, and truncates the size of the file to zero before it finally unlinks (removes the symbolic link) it from the operating system. 
And once it erases the data from the hard disk drive, you will no longer be able to retrieve the same by using any existing technology or recovery tools available in the marketplace.
Read More: 11 Best Free PDF Editors For Mac
---
7. Disk Drill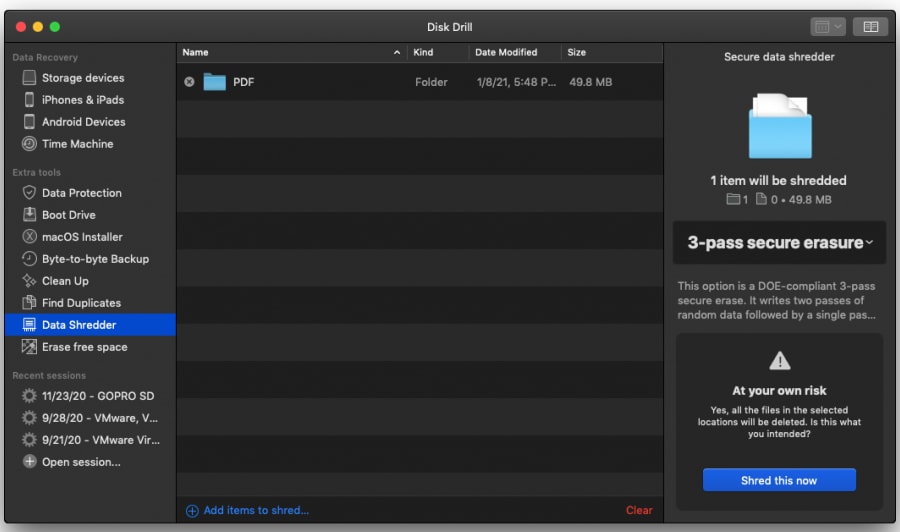 On your list of best file shredder software for Mac, the next entry we have is Disk Drill. This is free-to-use software with a plethora of features to help you keep your Mac clean and safe. The feature list includes random overwrite, 7-pass secure erasure, 3-pass secure erasure, and overwrite with zeros-like amazing features. You can easily remove every bit without leaving any traces.
The best part is that you can recover data too if you by mistake have deleted it. The software's data recovery tools can recover over 400 file formats from all kinds of storage. Though for all these premium features you have to take the pro plan which costs $89. If you have doubts before taking the software then you can simply use it for free as it has a free trial to clarify all your doubts. To use this software you need to have Mac OSX 10.11.6 or a better version.
Read More: 7 Best Disk Cloning App For Mac
---
8. ShredIt X for Mac
The next best file shredder for Mac that's worth taking a closer look at is ShredIt X. By using this well-designed hard drive eraser for Mac, deleting confidential files or folders permanently will be a child's play. Due to excellent file erasing capabilities, it is currently acknowledged as the best permanent eraser for Mac devices.
Safe place, confirm before shred, and free space erase are some of the prominent safety features of ShredIt X  that make it a perfect option for any Mac user out there.
---
9. DoYourData Super Eraser for Mac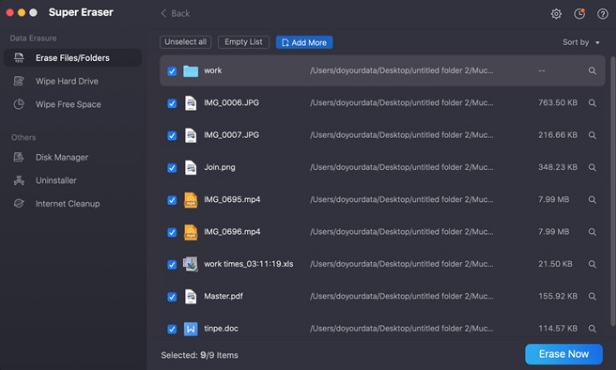 Being the best file shredder software for Mac, DoYourData aims to offer many flexible solutions to help you completely delete data from Mac, hard drive, USB flash drive, and other external storage devices.
So, if you're looking for a way to shred your confidential data into million pieces, DoYourData Super Eraser is highly recommended.
Read More: 10 Best Photo Organizer For Mac in 2021
---
10. File Shredder by Sunyouth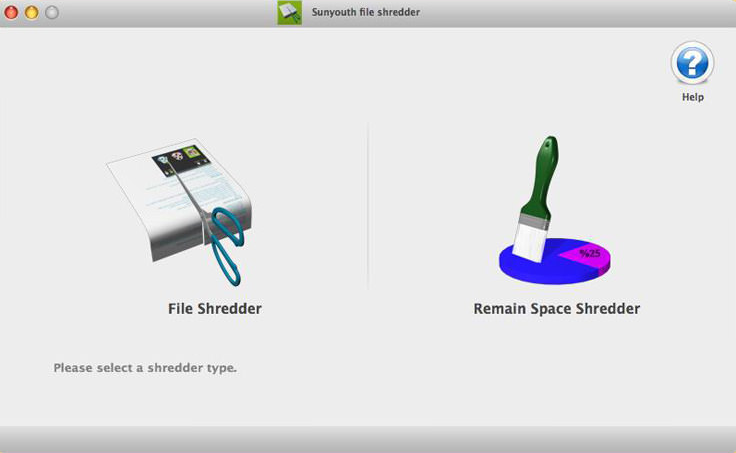 Here's another highly-rated file eraser software for Mac to try in 2021. Developed by Sunyouth, this file shredding tool comes with many useful data removal solutions that allow you to wipe the free storage space of the hard drive by permanently erasing the already deleted files/folders. It is very easy to install and has a simple user-friendly interface.
---
11. Incinerator

Incinerator might be the last software in our list of best Mac file shredder programs but it's still a great option, especially if you want to keep your sensitive documents away from prying eyes. With the help of this excellent program, you can wipe the unused or unallocated space to permanently erase the already deleted files/folders from Mac drives.
---
Frequently Asked Questions (FAQs) about Mac File Shredders
Q1. What is a file shredder?
File Shredder is software for wiping or destroying unwanted files permanently from the hard drive in a way that the files couldn't be retrieved back. Such software uses data sanitization techniques to overwrite the files on a hard drive or any other external drive to remove them on a permanent basis.
Q2. What does file shredder do?
A file shredder, also known as a permanent file eraser, is a software program that overwrites the unallocated or unused storage space on a computer system with random values specified by the selected data sanitization algorithm, which makes data recovery via third-party apps nearly impossible.
Q3. Is file shredder safe to use?
Using a paid file shredder program is completely safe as it offers certification as well as verification of the data that has been wiped. Whereas, free file shredding software programs come with lower risk.
Q4. What is the best file shredder for Mac?
In the current marketplace, BitRaser File Eraser and CleanMyMac X are the most popular and competent file shredder tools available for Mac systems.
---
Erase Files Permanently with Best File Shredders for Mac
It's 2021, but still the majority of people are not well aware of the fact that deleting or removing data from your hard drive, USB flash drive, or other external storage devices doesn't destroy it completely from your Mac. Instead, it remains on your computer until that same storage space is overwritten by some new data.
That's why, it is important to have a good file shredder utility as it not only helps you clean up your Mac and reclaim lost disk space, but also allows you to permanently erase all the sensitive and confidential information from your Mac.
All of the aforementioned tools are some of the best file shredder software for Mac in 2021. Download your favorite one now to make sure that your privacy is never compromised!
Monil is a professional writer whose forte is absorbing a lot of data and help large technical organizations convey their message clearly across multiple products. An engineer by qualification, his affinity for design enables him to write to inspire, energize, and influence various audiences to uncover their true potential. When not writing, Monil is likely to be found listening to music, traveling, or simply excavating into his favourite cuisines.
Subscribe to Our
Newsletter

and stay informed

Keep yourself updated with the latest technology and trends with TechPout.
Related Posts