30 Best Online Games For PC (Free & Paid) In 2023

Feeling bored enough? Then, this post can help you a lot. The post explains the best online games (free and paid). Pick the ideal one and enjoy!
From a college student to an adult, online games are liked by everyone and offer perfect rescue from a stressful day.
More than the unparalleled graphics and stunning action scenes, what we love the most about these games is the game itself. These games are available in multiple genres and styles which are suitable for all ages. But with hundreds and thousands of choices, it can be a nerve cracking task to decide which game you want to pick for your PC.
Keeping in mind the multiple offerings, here we have compiled a properly researched list of some of the best online games for PC. Most of our picks are free of cost, but we have also included few paid games for those who don't mind spending a few bugs on gaming.
Well, without any further delay, let's take a look at the top free and paid online games for PC.

Best Online Games For PC That You Can Play For Free
1. World of Tanks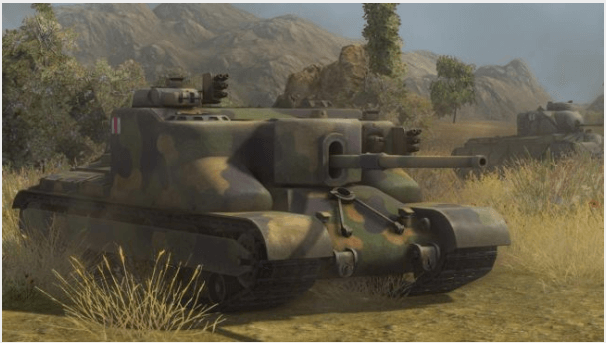 Price:- Free 
Platforms:- Android, macOS, PS4, PC, Xbox One or Xbox 360
World of Tanks is one of the mighties games that the online gaming industry has ever seen. The game is based on complex game mechanics, battlefield, and exciting tank simulators. 
Read Also: The Best PS4 Exclusive Games
The game features two teams playing against each other. It is all about beating your opponent with an unmatchable strategy and using the right tanks and machines. You get access to around 10 tiers, each containing hundreds of vehicles and containers ranging from hulking heavies to speedy scouts. 
All-in-all World of Tanks has everything that can keep your excitement levels high. PC, Xbox One, Xbox 360, and PS4 are the few platforms where you can play this incredible game. Moreover, World of Tanks is one of the best free online games. 
Download
---
2. Neverwinter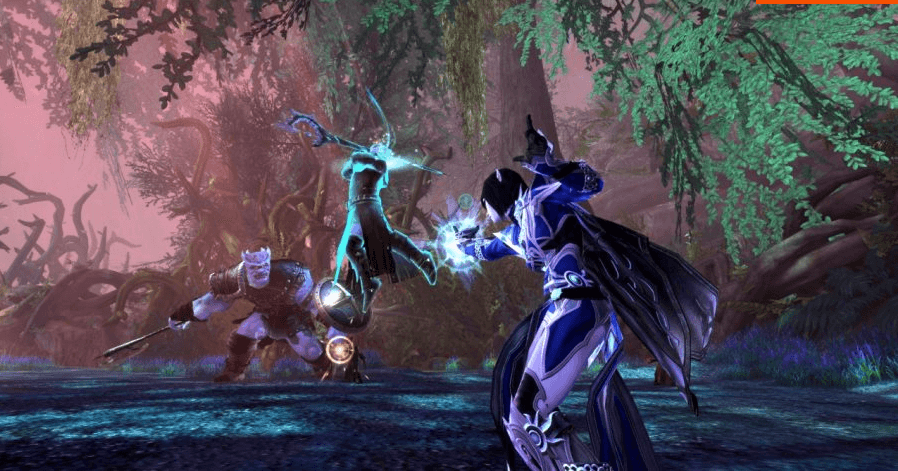 Price:- Free
Platforms:- Xbox One, PC, PS4
If you are a fan of Dungeons and Dragons, then NeverWinter is the right choice for you. The masses love this free to play online PC game because of two main reasons. 
First: It comes from the highly popular series of online games: The incredible Neverwinter Series. 
Second: It is based on challenging Dungeons and dangerous dragons, a modified and advanced version of its D&D 4th edition. 
Packed with amazing locations, action-focused combat, and a potent battleground, Neverwinter is a perfect pick for D&D lovers. It has an enjoyable MMORPG and can seamlessly run on PS4, PC, and Xbox One platforms. It is one of the best online games for PC that you can play absolutely free.
The most beautiful thing about this game is that you get to access all features without shelling out a single penny. 
Download
---
3. Valorant
Price: Free
Platform: Microsoft Windows
Valorant by Riot Games is a next-gen 5v5 character-based shooting game. The availability of heroes across the distinct game modes including Spike Rush, Deathmatch, and Unranked makes it worth trying.
In the game, there are several agents and weapon skins which incentivize gamers to stick around, & experience intense competition from other players. You also have the option to buy some Valorant Points in order to skip the queue and access shiny skins and agents. The game is one of the best multiplayer video games that you can play.
---
4. World of Warships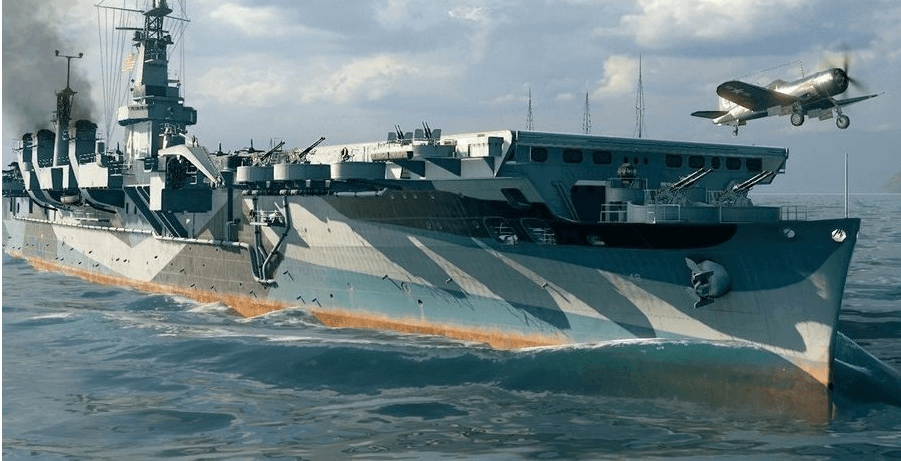 Price:- Free 
Platforms:- macOS, Windows, PS4
If you liked playing World of Tanks, then choose World of Warships to experience a wet battlefield. The game is based on fighting navies and offers interesting tactics with welcoming and straightforward controls.
In comparison to other games, it is more engaging than the Total Wars, more profound than the Pirate games, and far more approachable than Silent hunter. World of Warships is one of the amazing free online games for computer.
Download
---
5. Star Trek Online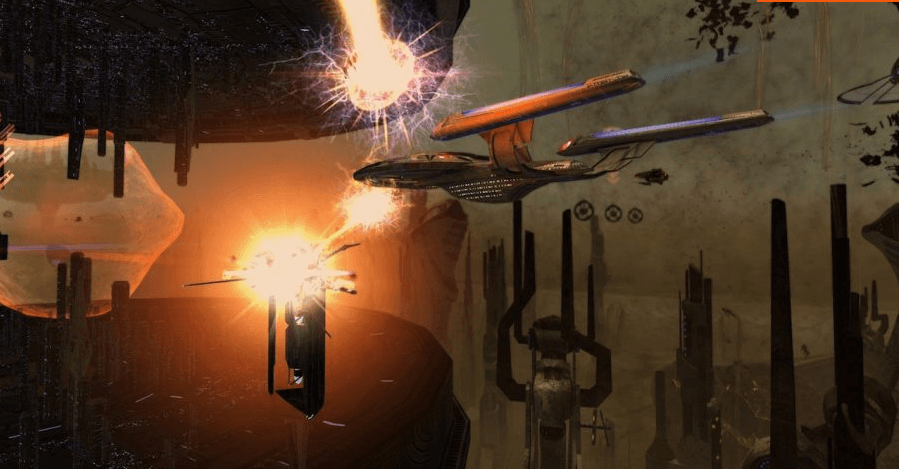 Price:- Free
Platforms:- Windows, MacOS, Xbox One, PlayStation 4
Battle with dangerous aliens, control the starships, train pangalactic professionals and explore the hidden tassels of the galaxy with this best online game for PC. This MMO game gives you a chance to show the world that you are no less than Picard.
Each play is like a full episode of a show and is packed with the best pieces of thrilling experience. If you are a true Trekkie, then Star Trek Online is the game for you.
---
6. Dragalia Lost
Price:- Free
Platforms:- Android, iOS
Dragalia Lost is based on the tale of a fallen kingdom, which is fighting to save and restore it. The game comes with all the basic free-to-play features, including a stamina meter, random pulls for heroes, etc.
Read More: 25 Best Must Play PSP Games of All Time
It comes with sleek boss battles, delving RPG dungeon, and adequate controls that help you manage potent abilities on your fingertip, and smoothly execute end-minute dodges. It belongs to the Action RPG genre and can be enjoyed on iOS and Android devices.
---
7. Among Us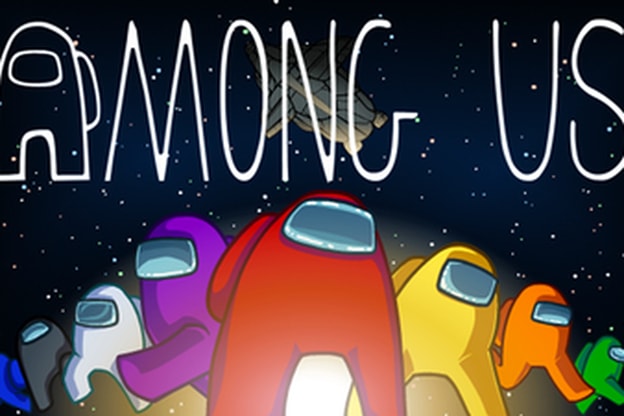 Price:- Free
Platforms:-  PC, Mobile, Playstation 5/4, Xbox Series X/S, Xbox One, Switch
Among Us is a great game which you can play with your whole group. The game can be played with four to fifteen players. Out of all the players, three will be randomly chosen as imposters in every round. Apart from this, the map will be chosen randomly out of the four maps.
At the beginning of the game, crewmates will be given a task to complete on a particular map.  The task can include fixing wires, maintenance, and downloading data like works. On the other hand, the imposter is given fake tasks to help them blend with their crewmates. Though the imposter cannot perform the task they can help other crewmates in the task. The end goal of the imposter is to kill crewmates. After each player is dead they become a ghost.
All in all, this is a great game that requires team effort and presence of mind. You can't find the imposter if you fail to catch them lying or not performing. With the increasing popularity of the game, many other developers have also created Among Us alternatives.
---
8. Rift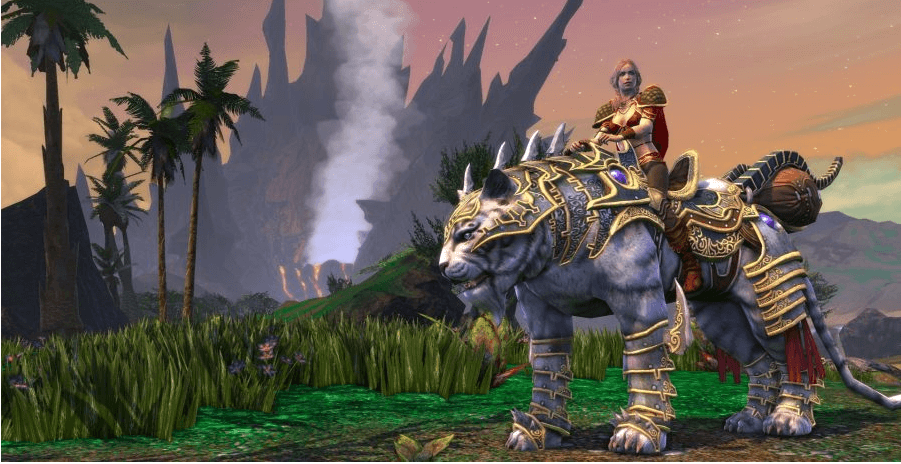 Price:- Free
Platforms:- Windows
This subscription-based fantasy MMO has gained a lot of popularity post its updation. The improved and updated game offers new raids, new world events, new zones, and a furious pace. You don't have to spend a penny to enjoy this stunning gameplay and explore its beautiful and colorful world. With the massive list of exciting features and unmatchable gameplay, it's not a bad deal at all.
---
9. SMITE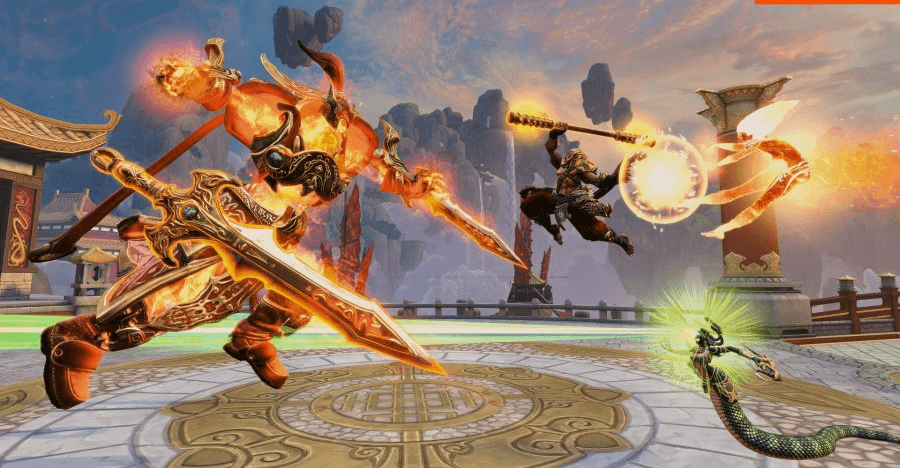 Price:- Free
Platforms:- Xbox One, Windows, macOS
Similar to Dota 2 and League of Legends, SMITE also features a team of players who are trying to battle and get into their opponent's base. Each unit consists of 5 players. It uses a third-person perspective to portray the gameplay rather than showing the battleground view. Also, it does not use any fantasy characters but features different players playing the role of mighty Smite Gods.
If you are fond of playing online games on your PC, then SMITE can be a good pick for you.
---
10. Pinball FX3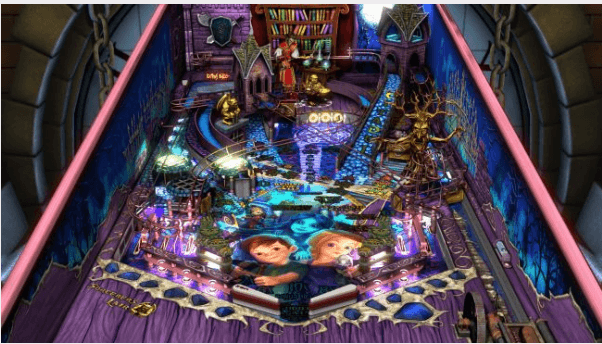 Price:- Free
Platforms:- Microsoft Windows
Who doesn't know about Pinball? Everybody loves it and has played it at some or the other time. It is developed by Zen Studios and offers several simulated pinball tables to its players. It uses a primary scoreboard for informal competitions. With its three-dimensional graphics, multiple themes, and a higher level of challenges, it creates a new unforgettable gaming experience.
No matter what you are, this game has enough to offer to all age groups and can run on Switch, PS4, PC, and Xbox One platform. Pinball FX 3 undoubtedly deserves a spot on our list of best online games for pc.
---
11. Runescape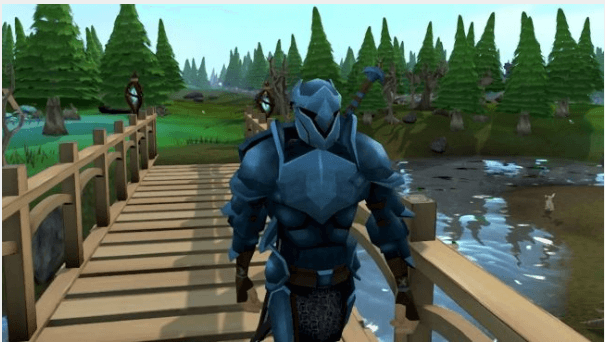 Price:- Free
Platforms:- Windows, iOS, macOS, Android, Java, Linux
Read More: 10 Best Fire Emblem Games From Nintendo
Ever wondered why this oldie is still so popular? It continually improving MMORPG is the reason behind it. It offers a number of challenges to its user, which are enough to keep the excitement levels high. It's a multiplayer role-playing fantasy game and is developed by Jagex.
Competing, fighting, quests, and mini-games are few of its prominent offerings. It is fully compatible with PC's and is entirely free of cost.
---
12. Guild Wars 2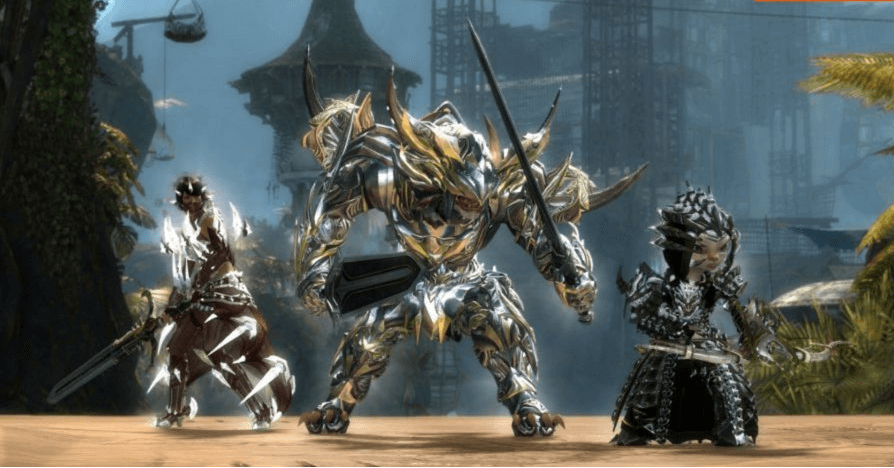 Price:- Free
Platforms:- Microsoft Windows, macOS
If you are looking for the best MMO, then this free game is the best pick for you. As a player, you get a lot to do; you can either help a burning village, take part in zone events where you need to get involved with other players to form a team, and defeat the boss.
With this base game, you have a lot to do.
---
13. Pokemon Masters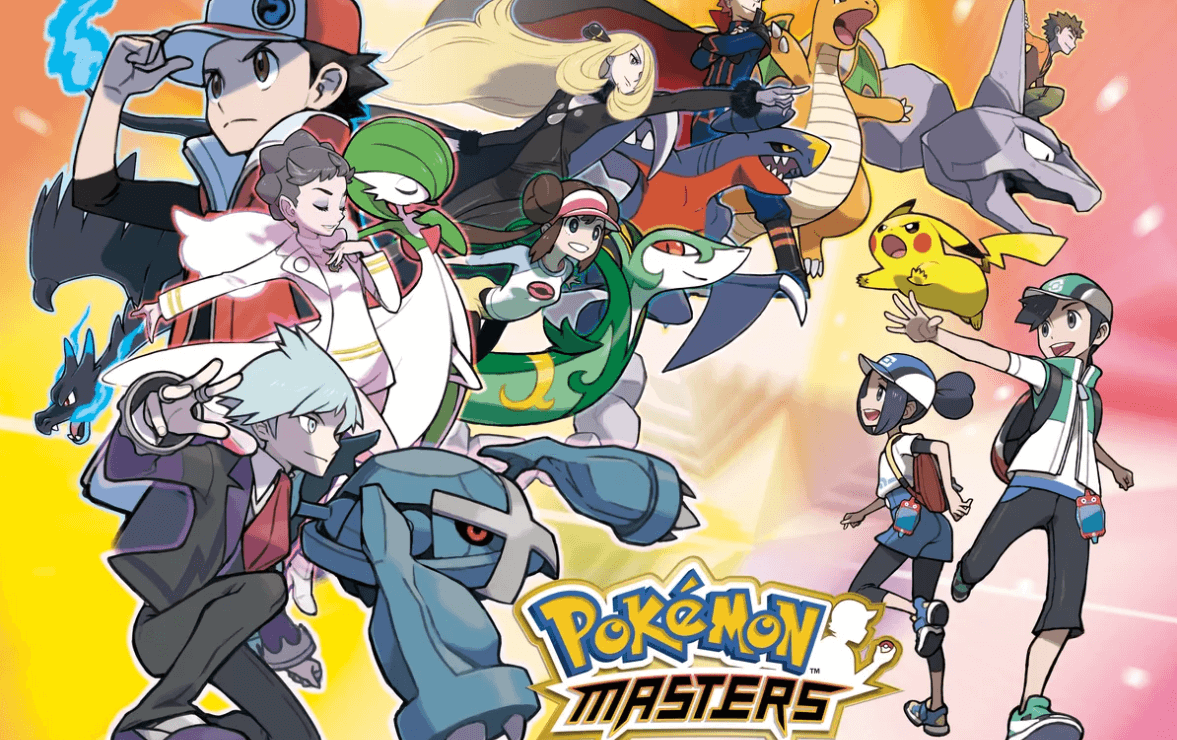 Price:- Free
Platforms:- iOS, Android, Windows
Who doesn't like Pokemon, from TV cartoons to online PS games, it's everywhere. The game is based on an island The island of Pasio, where players are seen battling for improving the powers of their pokemon. The game is built specially built for mobile phones but can easily be customized to run on computer systems as well.
---
14. Clash of Clans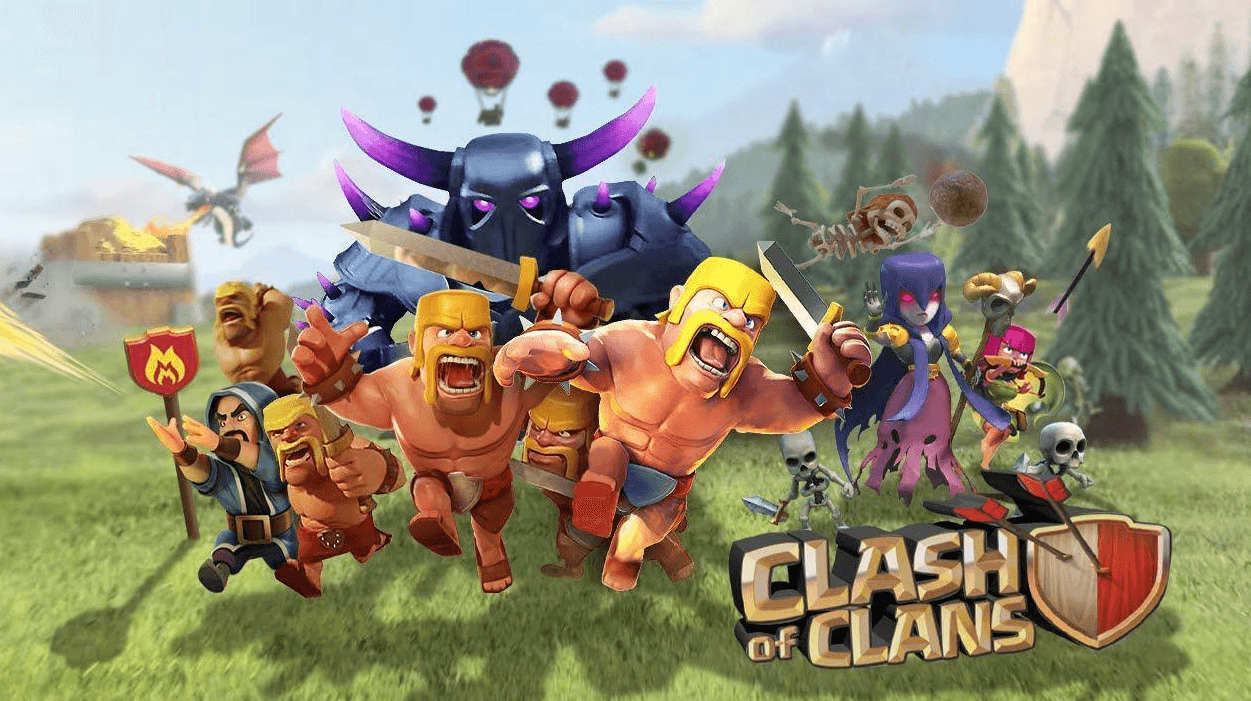 Price:- Free
Platforms:- Android, iOS, Windows
Unlock the power to win over nasty clan leaders and goblins. The game allows you to raise an army, guide your tribe, plan your defensive actions, and much more. It offers an ultimate mix of quick and rigorous battle with slow and strategic planning. You can either choose to join an existing clan or form your group to fight against your enemies.
Enjoy a limitless combination of troops, heroes, and spell with this impressive online PC game.
---
Best Paid Online Games For PC
15. Call of Duty: Black Ops 4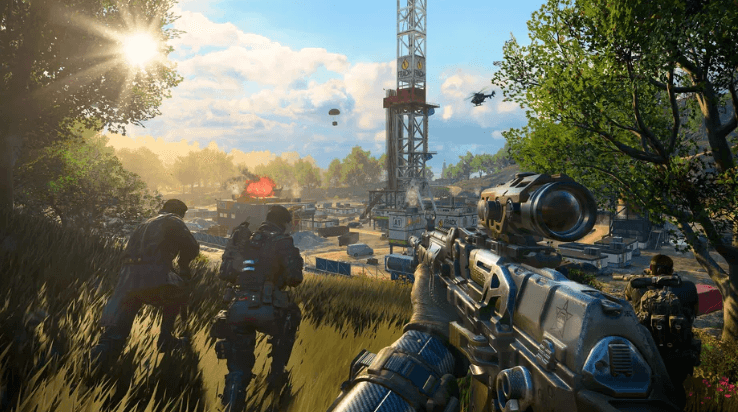 Price:- $49.99
Platforms:- Windows, PS4, Xbox One
This one is for all you firefighters,with this incredible game, you get to enjoy multiplayer modes like Battle Royale, customize load-outs, win stunning prices, get ranked, and many more.
In totality, Call of Duty offers a great combination of frantic, fast, and satisfying gameplay along with incredible graphics.
---
16. Tropico 6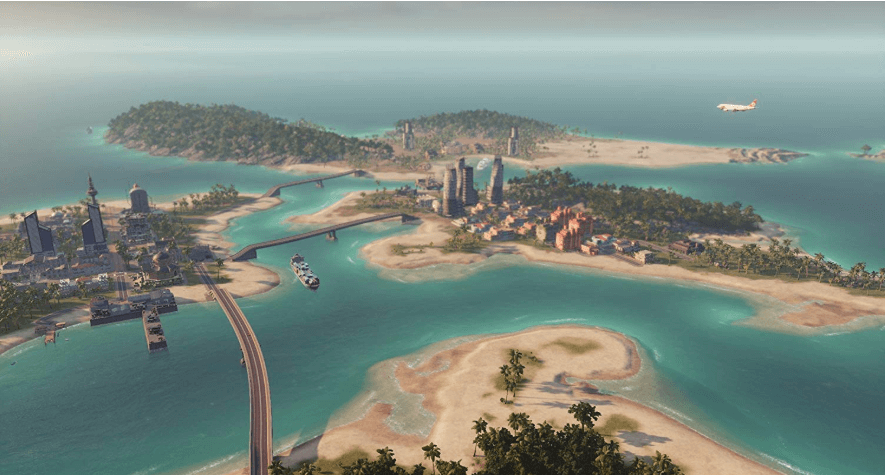 Price:- $39.90
Platforms:- Windows
Read More: Best Offline Racing Games For Android Smartphones
If you are good at making strategies, then Tropico is worth giving a try. The game is built for Android users. It features El Presidente, who is supposed to be modernization to his nation.
The game revolves around the underdeveloped Caribbean island and its glorious future. As a leader, you should play politics, which involves taking strategic decisions, managing public opinion, recount elections, and handle unruly elements.
---
17. Rocket League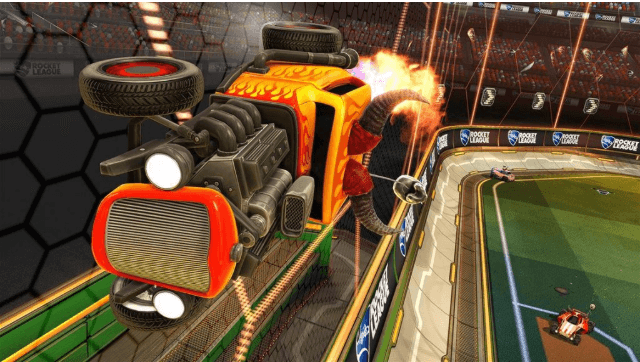 Price:- $19.99
Platforms:- PC, Xbox One, Nintendo Switch, Linux
Are you looking for a racing game best suited for soccer fans? Rocket League is specially made to satisfy your love for both the games.
With this highly addictive game, you can team up with other players from around the world. Its split-screen multiplayer mode helps you play alongside other participants and players. The game features customizable toy cars that are sufficient enough for supporting jaw-dropping and physics-defying moves.
Rocket League is priced at $19.99 and can work on PC, Xbox One, Linux, Nintendo Switch platforms.
---
18. Overwatch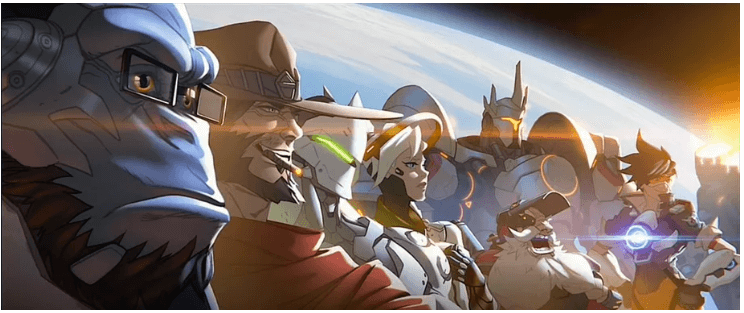 Price:- $49.99
Platforms:- PS4, PC, xbox One
This is one of the top first-person shooter games that the gaming industry has seen in recent times. With its colorful graphics and flashy gameplay, it quickly became everyone's favorite.
Each character featured in the game has a detailed backstory attached to it. With this fast-paced game, you get a mixture of both MOBA's and shooter elements. As a player, you play to kill your enemies, by using grand heroics and abilities. Overwatch comes at an affordable price of $49.99 for PC, Xbox One, and PS4 systems.
---
19. PUBG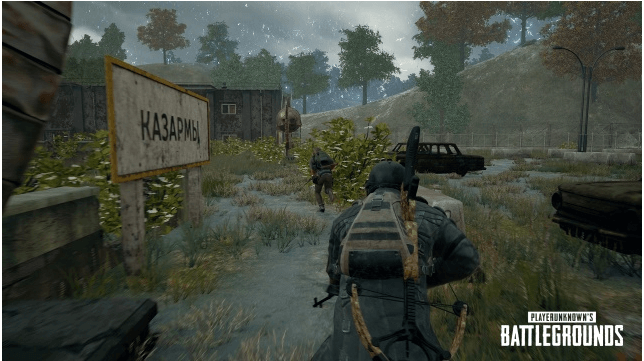 Price:- $29.99
Platforms:- PS4, iOS, Android, Windows, Xbox One 
Also known as PlayerUnknown's Battleground, PUBG turned out to be one of the most popular and significant battle royale games. With its highly addictive features and stunning gameplay elements, it deserves a particular position on our list of best online games for PC.
In this survival gameplay, players are left on an island for looting various things, including food, clothes, weapons, etc. If you wish, you can form a team with other players but ensure they are not planning to kill you and take away your resources. This survival game can be enjoyed on Android, iOS, PC, PS4, and Xbox One for $29.99. Though this game has been banned in India, still, through the use of a VPN, you can enjoy it!
Download
---
20. Titanfall2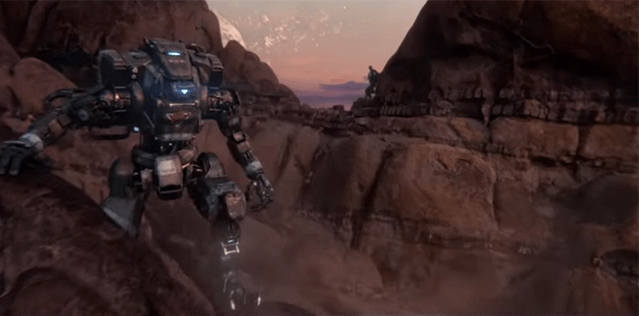 Price:- Buy from Amazon ($19.93)
Platforms:- PS4, Xbox One, PC
Released in 2016, Titanfall 2 still manages to be one of the best PC games that you can play on your PC and PS4 Machines.
Read More: Best GBA Games (Game Boy Advance) of All Time
As players, you need to control giant robots with impressive abilities. Its single-player mode, along with the multiplayer option, offers highly exciting gameplay. It supports various multiplayer modes, including Capture the Flag, Bounty Hunt, Armed Hardpoint, and many more.
In the multiplayer mode, players should use their skills and gadgets to kill their enemies. This FPS game is worth a try and is priced at $19.93.
---
21. Minecraft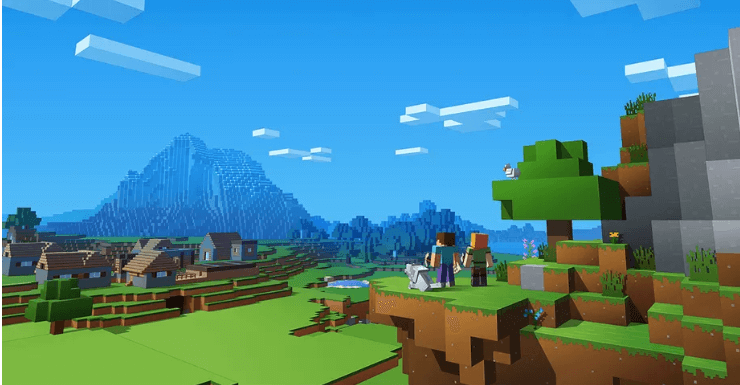 Price:- $26.95
Platforms:- macOS, PS4, Xbox One, Xbox 360, Android, iOS, Linux, PC, Windows Phone 
Minecraft is another best survival game that is based on school block graphics. It is known for its robust and addictive gameplay and includes various activities like mining, exploring, building, and crafting. Players are required to make their own houses before the sun goes down.
Minecraft is all about creativity and costs around $26.95. Build your castle, home, and explore vasts maps with this stunning game. Minecraft is one of the most popular games till the present date. Moreover, it is the best online game as well.
Download
---
22. Terraria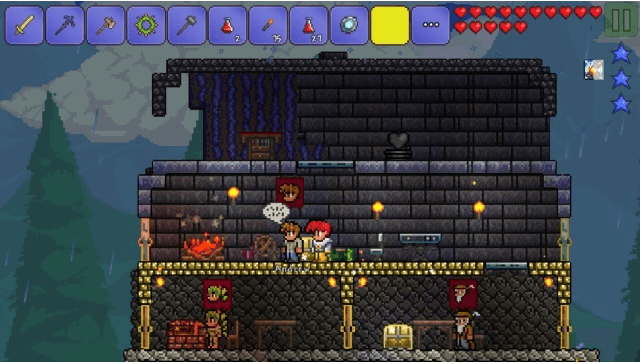 Price:- $9.99
Platforms:- iOS, macOS, Linux, Android, PS4, Xbox One, Windows Phone, PC, Nintendo Switch
Terraria is known to offer a perfect mix of interactive, surprising and fantastic gameplay. It can be considered as a 2D version of Minecraft with unique and unmatchable gameplay features.
The game lets you craft, build, fight, and mine through various levels, and its retro graphics makes it a highly exciting game to play online on your PC.
Choose Terraria to enjoy a stunning combination of various survival elements and RPG. The gamer can run effortlessly on Android, iOS, macOS, Windows Phone, Linux, PC, and many other platforms.
Download it today using the below link at $9.99.
---
23. Tekken 7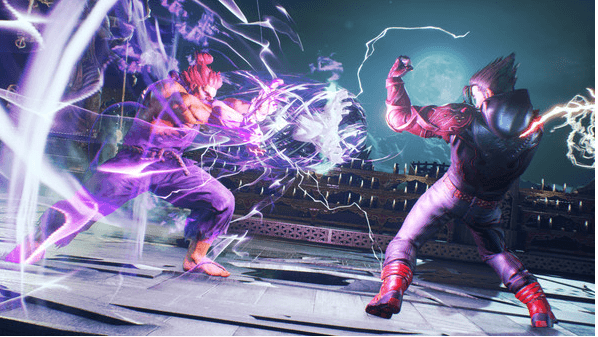 Price:- $49.99
Platforms:- PS4, Xbox One, PC
If you love online fighting PC games, then Tekken 7 can satisfy your fighting spirit. It is known to popularize the 3D genre of fighting games, which offers exciting gameplay. The player gets a massive list of characters to choose from, which can suit various fighting styles.
If you like challenges and have a competitive spirit, then Tekken 7 is a must-have online pc game for you.
It is priced at $49.99 and be played on PC, Xbox One, and PS4 devices.
---
24. Rainbow Six Siege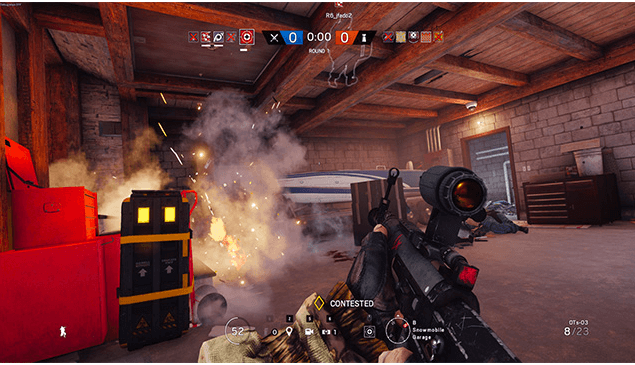 Price:- $59.26
Platforms:- PlayStation 4, Xbox One, PC
If you have played Counter-Strike, Rainbow Six Siege will give you a similar feeling. However, this online PC game offers emphasis more of teamwork and strategy building than other shooting games.
As players, you need to work in coordination to fight and win over your enemies. Ever since its launch in 2016, the game has received multiple updates and added more content.
You can opt for the game at $59.26 and enjoy playing it on PS4, Xbox One, and computer systems.
---
25. Total War: Warhammer II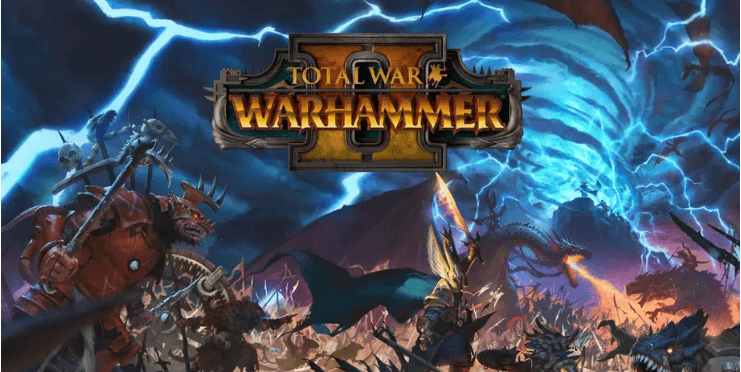 Price:- $59.99
Platforms:- macOS X, Windows, SteamOS + Linux
Read More: Best Games Like PUBG Mobile for Android & iOS
Are you a great fan of Real-time strategy online PC games, then Warhammer II will surely grab your attention. Opt for this stunning game at just $59.99 and enjoy controlling a gang of monsters and battle against thousands of warlocks and troops.
Choose this strategy based campaign to conquer the fantasy world and expand your powers.
---
26. Shadow of the Tomb Raider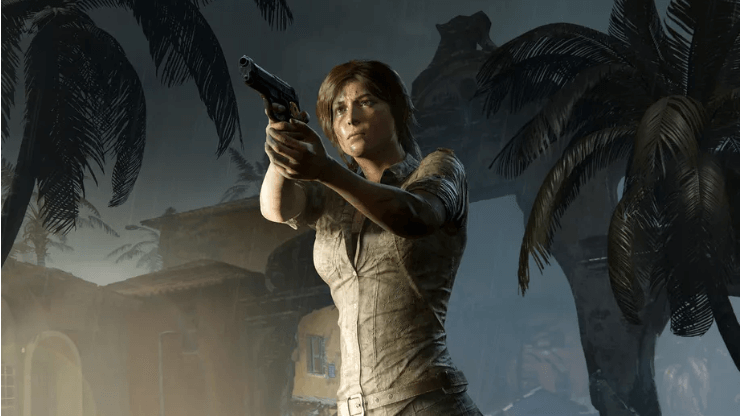 Price:- $59.99
Platforms:- Windows, Linux, Mac OS, Xbox One, PS4
This single-player online PC game features Ms. Croft as its primary and only character. The game has everything to take on an adventurous journey but comes with extreme GPU, so ensure your PC is well equipped.
You can enjoy this power-packed game at just $59.99.
---
27. Forza Horizon 4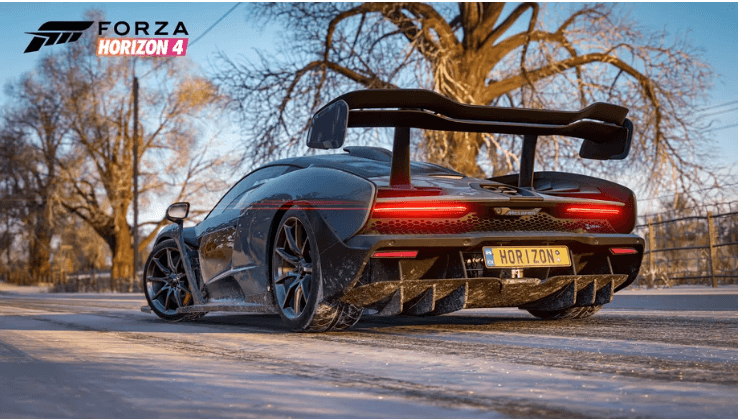 Price:- $59.26
Platforms:- Xbox Series X, Series S, Xbox One, Windows 
Love driving supercars? Choose Forza Horizon 4 to enjoy the most celebrated automotive festival of all time. Challenge your competitors, and enjoy a dynamic and unforgettable driving experience with this incredible game.
It offers you a collection of more than 450 cars, choose one to race on your favorite path. Priced at $59.26 is can be played on Xbox One, PS4, and PC. It is one of the best online games for PC that you can play.
Download
---
28. Battlefield V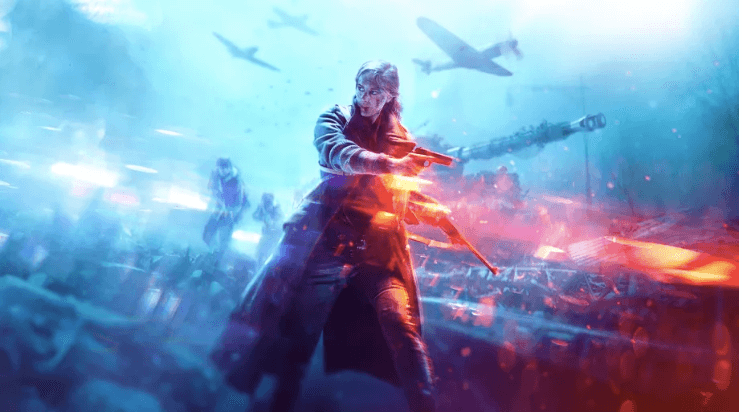 Price:- $19.99 per month and $99 for a whole year 
Platforms:- Xbox One, PS4, Microsoft Windows
Experience the battlegrounds of WorldWar 2 with BattleField V. Limited health and ammo are the two main elements of the game which tie it together. If you like challenges, opt for its hardcore mode. The game is available at $14.99 per month or $99 for an entire year.
---
29. Fortnite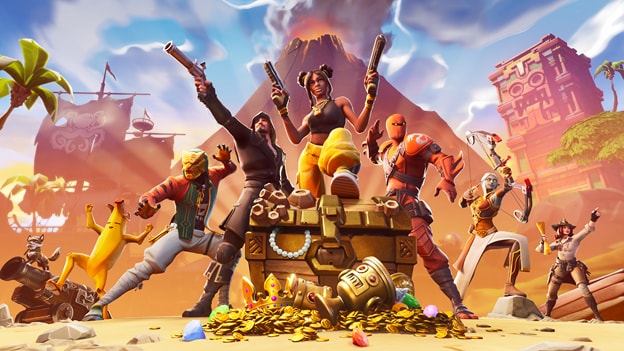 Price:- Free
Platforms:-  Windows 7, 8, 10, and Mac OSX Sierra
Fortnite is one of the best online PC games that you can play. The game offers very interesting gameplay supporting amazing graphics that might interest you. Just like PUBG or Call of Duty you enter a battlefield where you need to survive on an island. Apart from that, you get new things in the game which you won't find in any other battle royale game.
While paying you can easily harvest resources and build a structure that can help you in surviving the game. The game does not just require killing others but you need to use strategy for building new resources and using them. You have to gather resources while playing the game which makes it unique and interesting.
Overall the game is super exciting and has new addons which make it more interesting to play. You should definitely try this game as it doesn't disappoint. You can even find many Fortnite alternatives, so if you are bored of looking at the same graphics then you can play other similar games.
---
30. Diablo 3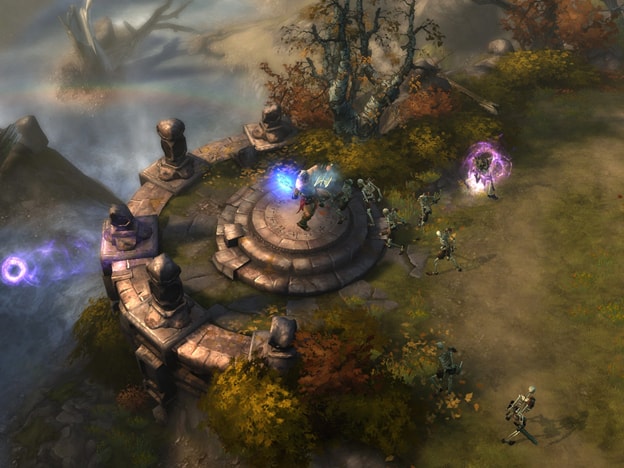 Price:- Free
Platforms:-  Windows 7, 8, 10, and macOS X 10.11
Diablo 3 has been in the market for more than 8 years now. The game despite being old never loses interest. It offers flashy combat feels which requires the gamer to be 10X more responsive than other games. The game has single-player mode and party mode, you can choose any mode as both are very addictive.
The game is very sorted and you don't have to find your own teammates for loot. Each player gets their own loot which they will use for the rest of the game. The game keeps on getting an update with every new version which makes it one of the best games to play. You will never lose interest in this game that is confirmed.
---
Final Words On Best Online Games For PC
That's all folks! These are some of the best online games for PC that you can play right now. However, few of them are absolutely free and some are paid ones. Check which one suits you the most to experience infinitive enjoyment and thrill.
But, we guarantee that each of the games mentioned above has something unique to offer and can keep you entertained for the entire day. And, do share your views on this through the comment box below. Lastly, do not forget to subscribe to our Newsletter to stay informed about every bit of technology. We'll come back soon, till then stay tuned with us!
Prachi Dani is a technical content writer who specializes in areas of science and technology. She is highly up to date with technological transitions and transformations. Writing is not her passion but the only thing that carries satisfaction in life. If not writing, you may find her engrossed playing action games on her treasured smartphone.
Subscribe to Our
Newsletter

and stay informed

Keep yourself updated with the latest technology and trends with TechPout.
Related Posts