If you are looking for games like Fortnite, then this is the right place as below we have shared some of the best Fornite alternatives that you can try.
Few games have always kept the eyes of gamers. One of these games is Fortnite. The game has gained popularity in its initial years only. In the year 2019, the game made more than $1.8 billion which is a great milestone for every person associated with Fortnite. The game offered a great set of graphics and gameplay which overall made gamers fall for it. But playing the same mode and graphics can be boring.
If you are tired of playing a third-person shooting game and want to have a more intense battle then the list is ready for you. You can check the description of each game and then filter out which game suits your needs. Now without wasting time let's check all the games and their offerings which makes them the best alternative.
Top 13 Games like Fortnite to Play in 2021
Here are some of the best Fortnite alternatives that you can consider and have a better gaming experience.
1. PUBG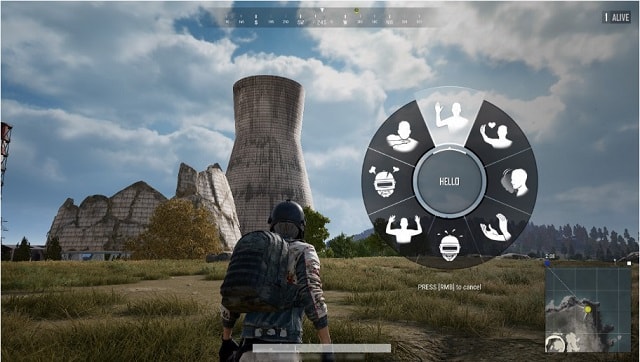 PUBG is the short form of Player Unkown's Battlegrounds which is considered to be the best game similar to Fortnite. The game offers a great adrenaline-filled battle royale mode, where until your last breath in the game you will be thrilled. The reason why we have kept this game at the top is its graphics, you get the best third-person shooting game graphics in this game.
Also Read: How To Play PUBG Mobile On PC With and Without Emulator

In the battle royale mode, you have the option to enter either solo, duo, or squad. You would have to survive against 100 other players on the same island. The only person/ squad that survived till the last will be declared the winner. To survive you need to coordinate with the team and create plans to kill others. Staying ahead of the competition is what will help you in winning.
The game is available for iOS, Android, Windows, macOS, PS4, and Xbox. The best part is that it keeps on getting updates which makes it even better for the players to play with new and improved gameplay.
---
2. Counter-Strike: Global Offensive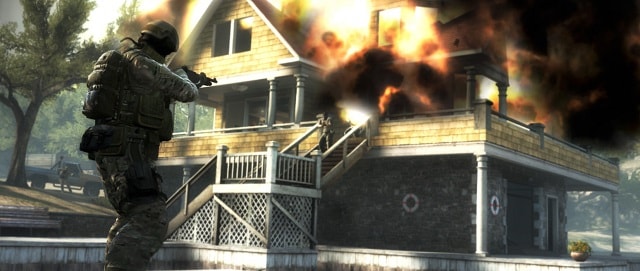 The next game like Fortnite is Counter-Strike: Global Offensive. The game has been in the market for a long time now and has never failed to offer the best user experience. It keeps on adding new modes and features which makes it the always go-to choice for the gamer. This game requires precision, temperament, and practice in order to kill others and win the round.
Though if we compare CS GO to Fortnite it is different as here you will be divided into two teams. You can choose whether you wish to be a terrorist or counter-terrorist. Each team has a different goal to achieve which will help them in winning. The main goal stays the same as other shooting games that kill all opponents. Other than this if you are on the terrorist side you have to plant the bomb while being a counter-terrorist you have to save the location from the bomb.
Also Read: 10 Best Games Like Counter-Strike for PC in 2021
The game is available for Windows, macOS, Linux, Playstation, and Xbox. you can easily download it as it is available for free but it contains in-app-purchase. If you wish to take extra skins or passes you have to pay some amount.
---
3. Overwatch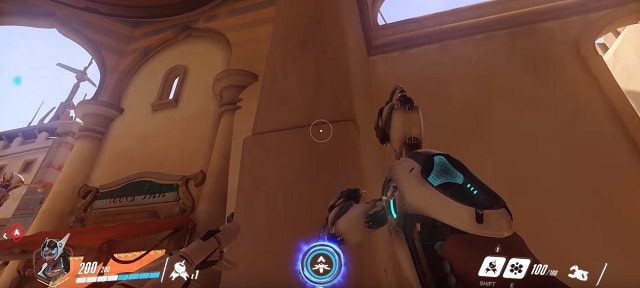 Overwatch is a game that might not impress you with its graphics but the gameplay would definitely impress you. The game is fully unpredictable just like Fortnite, you will have to use tricks to stay alive in the game. For playing this game you have to get into a squad as this is a squad-based game.
In this game, you get more than 30 characters to choose from. Every character has its own powers and abilities which can suit your gaming style too. You need to communicate with other team members and then decide which player to protect, attack, and save lives.
Also Read: 10 Best Games Like Overwatch | Overwatch Alternatives
Compared to Fortnite you get seven different modes here including deathmatch and elimination. The only thing which is a concern while playing this game is its price. It is not available for free like other games we have mentioned. You need to pay $19.99 for the standard edition and $29.99 for the legendary edition. You can play this Fornite alternative on PC, PlayStation, and Xbox.
---
4. Call of Duty: Warzone
COD or Call of Duty is one of the best battle royale games that you can play. The reason being its gameplay and realistic graphics. The game, unlike other games, requires practice to win and the competition is tough. The game starts from the aircraft where you have to jump onto an island and then hunt for guns, and ammo to survive.
All the armors in the game are the same level so irrespective of what you or your opponent choose you will end up getting the same amount of damage. On the other hand, the game has a large map with 150 players fighting for survival. The one who survives will be the winner. The game is available for free on Windows, Xbox, and PS4.
---
5. Apex Legends

Next up on our list of games like Fortnite is Apex Legends. This is a very old game compared to all the other games on the list. The game still has the storyline of old age and has graphics supporting it. The game has its own charm which it will never lose. You can keep playing it and still feel better every time you play.
Though comparing it to Fornite it has one downside which is that you can only have a 60 player deathmatch while on Fortnite you can have up to 100 players. Other than that it is similar to battle royale games as you will land on an island where you have to hunt for weapons in order to fight other opponents. With time the play area starts to shrink and you will notice if you stay outside that area you will die.
The only squad surviving the island wins the round. The game has similar features to other battle royale games like armor boost and voice chat with others. Even after offering all this, it is available for free. Though it has in-app purchases which are optional as you don't have to invest in to have superpowers. You can play this Fortnite alternative on Windows, PlayStation 4, and Xbox One.
---
6. Warframe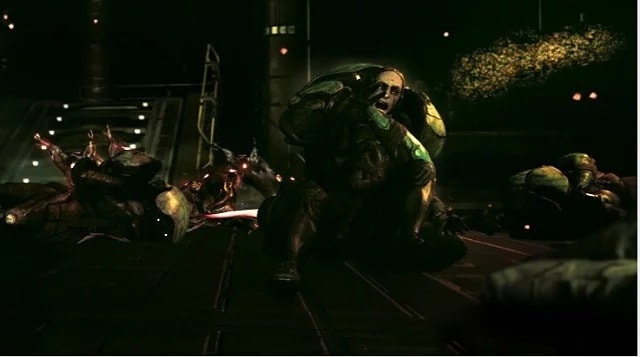 Warframe is a co-operative third-person action role-playing shooting game that never fails to impress. It offers an action-packed gaming experience with many customizations. At the beginning itself, you have to customize your character and then enter the game. You can choose the weapons beforehand and then follow the mission across various planets.
After completing each mission you get rewarded, just like Fortnite. Apart from the default challenges you can take the community challenges and compete with otters. The game is available for free but consists of in-app purchases. You can play this game similar to Fornite on Windows, PS4, Nintendo Switch, and Xbox One.
---
7. Battlefield V: Firestorm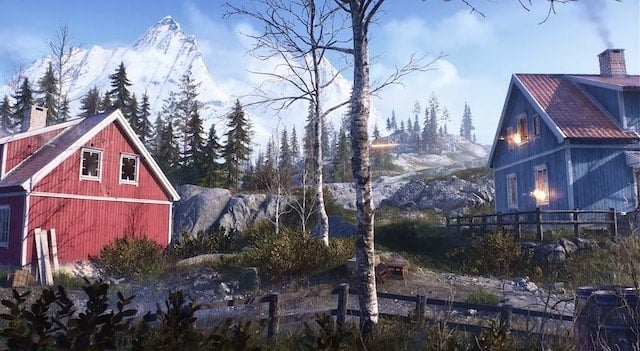 Battlefield V is another battle royale game that you would love to play. Firestorm is the latest version which was released under the Battlefield umbrella. The game has all the weapons, vehicles, and environmental aspects which you would look for in a battle royale game. You get all the cool aspects in a single match which makes it even better for the gameplay.
Also Read: 16 Best Games Like Roblox | Roblox Alternatives to Play in 2021
Though the gameplay is similar to other battle royale games but still it attracts more to keep playing. While playing you get enough powerful loot and drops which enhances your power. The only downside to this game is that it is not available for free and you have to pay $14.99. After the purchase, you get free access to the Battlefield V game. It is available on Windows, Xbox, and PS4.
---
8. H1Z1 Battle Royale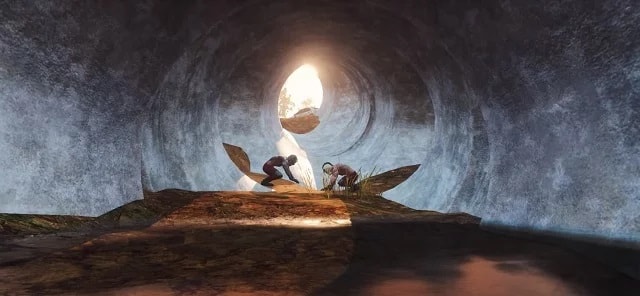 H1Z1 Battle Royale is another great Fortnite alternative that you can play. The game offers pretty much similar graphics and gameplay as Fortnite and PUBG. You have to compete with 100 other players where the survivor wins the match. Depending on your preference you can start the game. You can either choose to start alone or with the team.
The squad size in this game is five players. Other than this everything is similar. You will land on an island where you have to find equipment to defend yourself from others in order to survive. The best part about this game is that it is available for free and you can play it on Windows and PS4.
---
9. Rules of Survival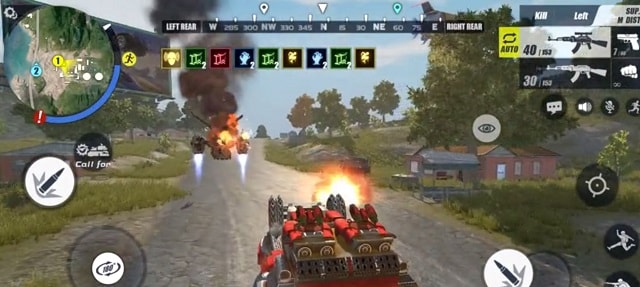 This Fortnite alternative is an advanced version that has more players to compete. Unlike Fortnite where you have to survive against 100 players, here you will get 300 opponents. For you, it brings more excitement and thrill. Survival is going to be tough as there will be players all around you.
To win rounds in Rules of Survival you need to use strategy to kill others and take safeguards. You can easily choose between playing solo, duo, or squad. The squad size varies from four to 5 members. You can choose according to your needs.
Apart from this, it has various maps with player's limits. Depending on your preference you can choose the maps and then proceed with the game. This is a free game like Fortnite that you can play on macOS, Windows, Android, and iOS devices.
---
10. Knives Out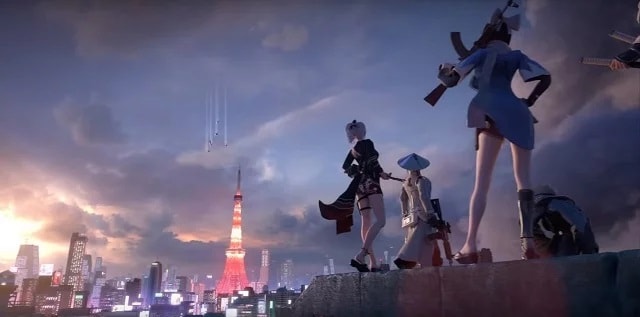 Knives Out is one of the best games similar to Fortnite. It offers many battles and the one who eliminates all the other players is declared the winner. Though there is no difference in the storyline and gameplay, the only difference is the graphics and characters. You can team up with five different players unlike four in the squad.
Also Read: 18 Best Game Boosters and Optimizers for Windows PC in 2021: Free and Paid
The only thing which I would want to change in the game is the weapons list. You get limited options as compared to other games. Rest everything is perfect and which is why this Fortnite alternative is worth trying. You can play this game for free on Windows, Android, and iOS devices.
---
11. Last Man Standing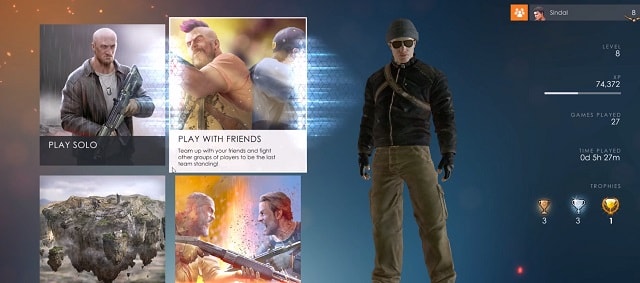 Last Man Standing is a great option if you are looking for games like Fortnite. This game offers classy battle royale feels and gameplay. Just like other battle royale games you land on a warzone with 99 other players. You have to find weapons and other equipment to defend yourself and survive till the end.
The game overall offers a decent collection of weapons with more than 30 varieties of guns, rifles, assault rifles, rocket launchers, and others. Apart from just playing the usual game you can take part in the monthly and seasonal tournament and compete with professionals. For every win, you get rewarded. The best part is you can play this game for free and it does not have any in-app purchases.
---
12. Ring of Elysium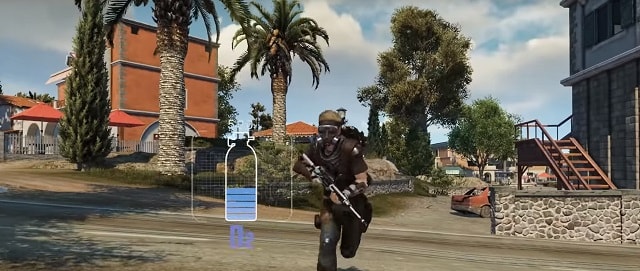 Next up we have Rings of Elysium, another great Fortnite alternative that you can try. This game is ideal for both novice or professional players. As compared to Fortnite it only has sixty players in the warzone, but still, the gameplay is incredible and intense. All players are trapped in a critical situation and engage in a breathtaking survival battle.
The weapon list is not long as compared to Fortnite but you can easily take up some and enjoy the gameplay. Apart from this, you get many options for customization including giving a look to your avatar. This is a free-to-play game with an in-app purchases option, you can easily download this game on your Windows PC.
---
13. Totally Accurate Battlegrounds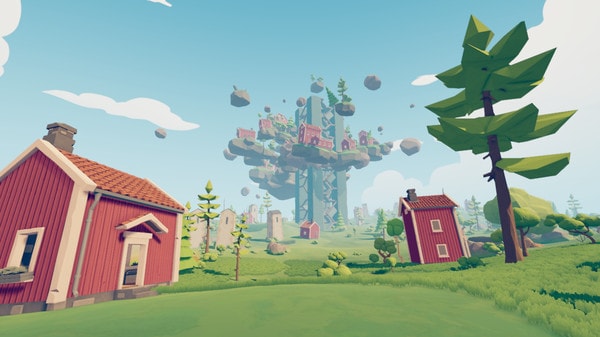 The last game on our list of games like Fortnite is Totally Accurate Battlegrounds. This is a fast-paced game in which you can try to improve your reflexes. Most of the games face issues when they suddenly see the enemy. While playing this game you can easily improve your shooting speed and aim.
Also Read: 14 Best Offline Shooting Games for Android 2021 (No Internet Required)
In terms of graphics too the game isn't too creative or appealing, you get the basic graphics and gameplay. To survive in the game you need to be fast and you should have skills to use the tricks. All in all, you can try this Fornite alternative and polish your skills easily.
---
Conclusion: Best Games Like Fortnite in 2021
Finding the best Fortnite alternative is easy. You can pick any game from the list which suits your gameplay and gaming requirements. Each game offers a different set of offerings and gaming styles. We hope that you will find the game that suits your requirements. If you did, drop the name of the alternative that you picked.
Tanmay is a technical writer from the field of mass communication. He aims to communicate the best of the technology to the readers through his write ups. If not writing you can find him with his camera capturing nature and exploring the unexplored world.
Subscribe to Our
Newsletter

and stay informed

Keep yourself updated with the latest technology and trends with TechPout.
Related Posts