11 Best Xbox 360 Emulators For Windows PC In 2023

Xbox 360 Emulators for PC have become the need of every professional gamer out there, however the process of emulating Xbox 360 and Xbox One consoles is an extremely painstaking task.
The major reason behind the fiddly Xbox emulation is the presence of complex hardware and improper disclosure of information.
To help you enjoy Xbox games without any hurdle, we've compared hundreds of best Xbox 360 emulators (and the worst!) to come up with the 9 definitive emulators for your PCs.
But, before we move on to the list, let's first discuss about some of the major advantages of using Xbox 360 emulator.
What Is An Emulator?
An emulator is basically a program that allows users to run a software from a different device on their computer. It is a software component that makes one system to replicate another one. The emulators are most commonly used for playing video games. Besides that, it can also be used to run different operating systems. 
An Xbox emulator PC has computer software that pretends to be an Xbox One gaming console by completely replicating the interface of an actual Xbox One console. Users get the privilege of playing a multitude of games using an Xbox emulator which makes things quite hassle-free.
---
Benefits Of Using Xbox 360 Emulators For Windows PCs
Here are some of the attractive perks of using emulators for playing Xbox games on PCs:
It gives you the ability to play a wide variety of Xbox 360 and Xbox One games.
Amazing sound and audio effects.
An immersive, full HD gaming experience.
You don't need to spend a fortune on them, they are absolutely free.
Also Read: Download Xbox One Controller Driver for Windows 10
---
11 Best Xbox 360 Emulators To Play Xbox Games On PC
Although, there are myriads of emulators that facilitate you to play Xbox games on PC. Despite that, only a few deserve a mention on the list when it's about being the best. Here's a rundown of some of the best Xbox emulators of 2023 for gaming consoles: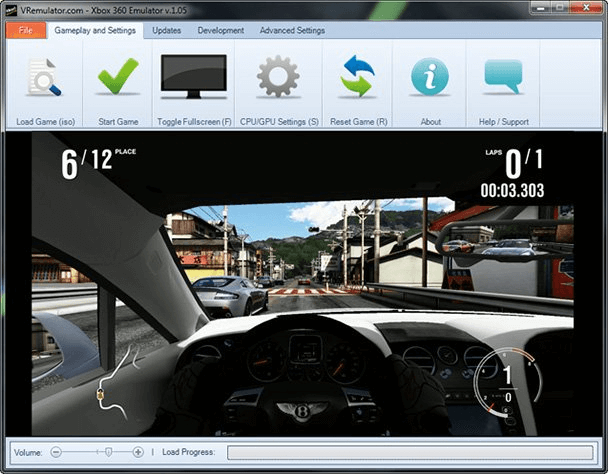 First one on our list of nest original Xbox emulator for Windows 10 or 11 is VR Xbox 360 emulator. The new VR Xbox 360 Emulator for PC is an absolute necessity to bring about the transformation and conversions of the console to PC. VR Box 360 Emulator requirements include Core 2 Duo, 2GB RAM, DX9 compatible GPU, dedicated solely to the working of VR Box 360 & Windows XP or above.
Key Features of VR Box 360 Emulator:
Fast loading time for the game's pause or resumes features.
It can support all the NVIDIA/ Radeon GPUs.
It can support SSE3/SSE4 processors.
Memory consumption is extremely improved.
Download availability is present with devoted user support.
VR Box 360 Emulator has very light hardware.
Bugs are regularly fixed and the VR Box 360 Emulator is updated on a regular basis.
It is quite compatible on a broad range of PC hardware.
Pros
You can enjoy this emulator on different versions of Windows
It is free to install and use
Cons
You will find ads in the middle of your operations that you cannot avoid
In this tool, you can feel some limitations if compared to others in the market
---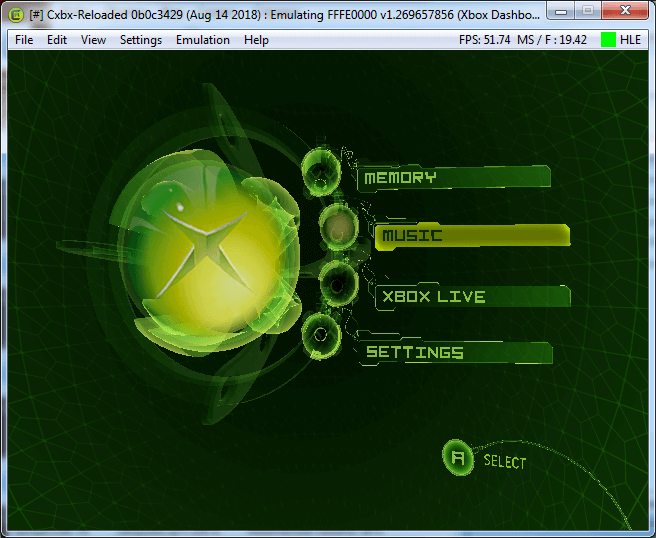 CXBX is another powerful Xbox emulator for PC that is available free of charge. This CXBX Emulator can be used to emulate both Xbox One and Xbox 360 games directly on your PC. There are only five games however, aided by the CXBX Emulators. This includes Futurama, Battle Cry, Smashing Drive, Whacked, and Turok.
Read Also: Best Android Emulators For Windows
Key Features of CXBX Emulator:
It is capable of working with both 32-bit and 64-bit versions of Windows.
It has extremely easy executable files that help in swift and glib running of the games.
It has a viewer built into the device and can run on Xbox pixel shaders.
It offers support for WinNT (XP/2K/2003) computers.
Pros
This software has incredible graphics and amazing sound
It is lag-free
Cons
It only supports a limited number of games
It requires a powerful computer to be able to have support
---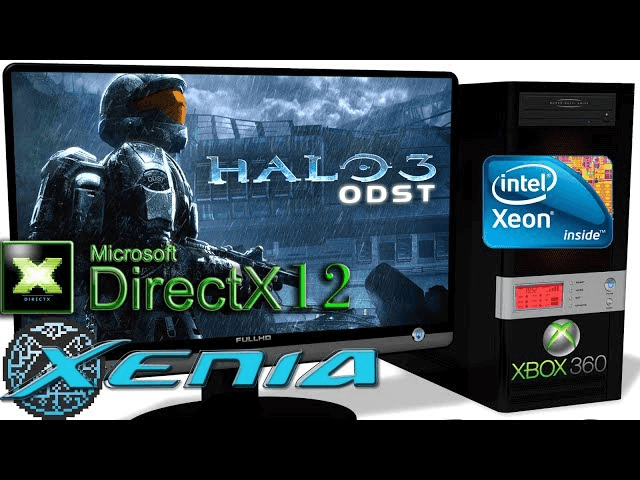 Want to emulate Xbox 360 console games on PC? If your answer is yes, you should definitely try Xenia. Being an open-source software, it offers numerous standout features, making it one of the best Xbox 360 Emulators for PC.
The present version of Xenia is slow and requires a much better GPU, but overall it does a decent job considering it's absolutely free to use.
Key Features of Xenia:
Xenia can support Windows 10/8.1/8.
It has an impressive UI that's extremely easy to use.
It also requires a graphic processing unit that is compatible with Vulkan completely.
The Xbox emulator for Windows PC works smoothly and does not encounter any performance related problems.
You can play almost 90 games.
Pros
There are constant updates and changes that come up with a better usability
You will be able to enjoy a lot of Xbox 360 and Xbox one games
Cons
There may be an issue of lagging
If you are using the older versions then there are chances of struggling with bugs
---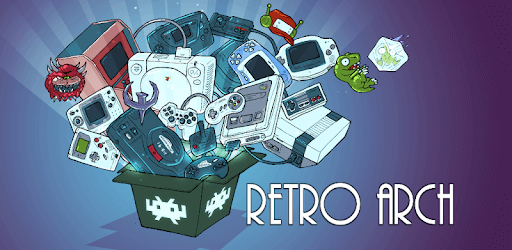 This RetroArch Xbox 360 Emulator for PC runs on C and C++ to derive better gaming performance for your PC. If you are an avid gamer who settle for nothing but the best, RetroArch is an ideal option for you.
Read More: Best Online Games for PC (Free and Paid)
Key Features of RetroArch Xbox 360 Emulator:
It has some of the most developed features that include netplay, next frame, response times, rewind shaders and many others.
It is capable of working with Windows, Linux, Mac, along with some of the consoles that includes Playstation 3 and Xbox.
It can always be used to connect various computers and consoles using the sleek interface.
Pros
It allows you to play games on different versions of Windows computers
This emulator has a wide range of features
Cons
Some features have been reported as failure by many users
---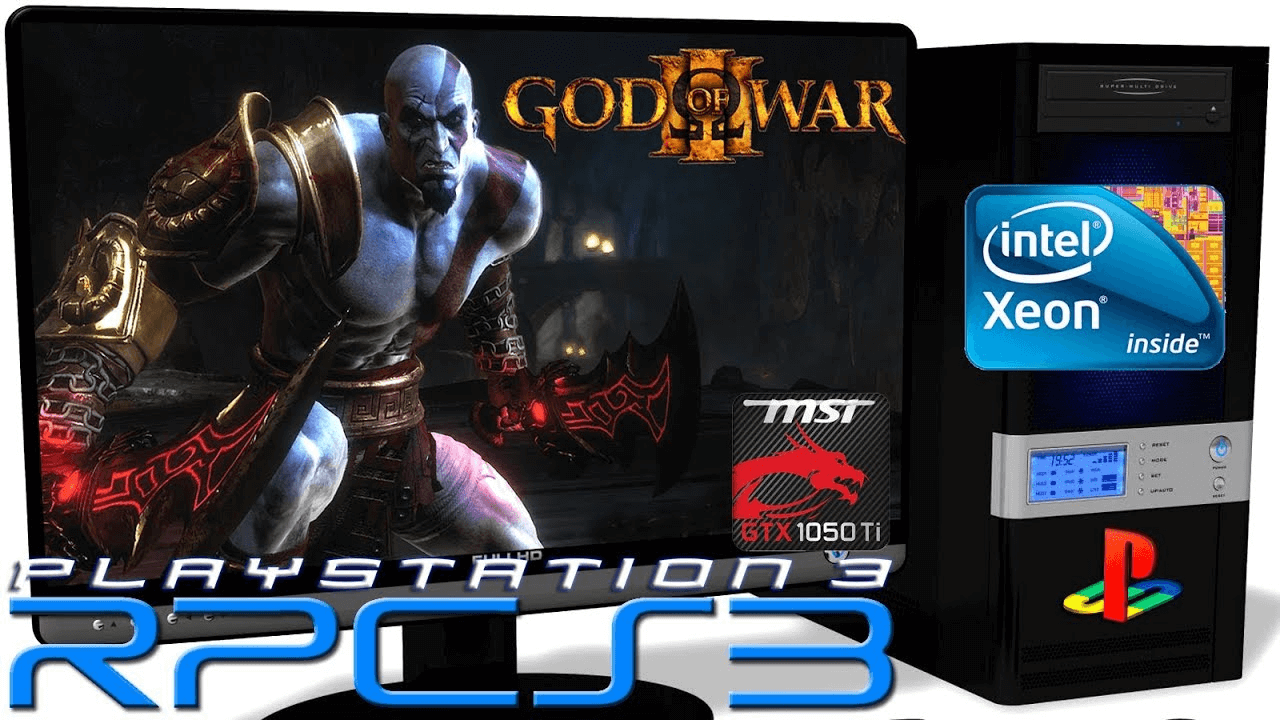 Xeon Xbox Emulator for PC works on both Xbox and Xbox 360 consoles. It is capable of emulating the renowned NTSC version of Halo that's what makes it a popular option across a wide spectrum of gamers.
Key Features of Xeon Emulator:
Xeon Xbox emulator is capable of working with even games that require lower specification.
It is compatible with DOS and Windows 8 operating systems.
It helps in smooth running of the Xbox games.
The hardware bears x86 compatibility and thus, you can write the emulation for it.
Pros
It is compatible with different operating systems
It features backup options
Cons
There is a limited number of games available
There are no more updates and fixes
---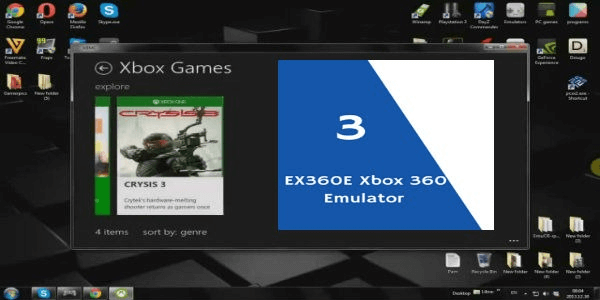 EX360E is another beautifully-designed Xbox 360 Emulator to help you enjoy a number of exciting games directly on Windows PCs.
It would require Windows 7 (64-bit Windows operating system) or higher OS.
Key Features of EX360E Emulator:
It gives you the feeling of a riveting game play experience.
There is no fear of a virtual environment. Even the Arcades games can be played well with this EX360E Xbox 360 emulator.
Pros
This emulator offers tons of options in games
It provides a smooth gameplay experience
Cons
It has a complicated interface
It only works up to 64-bit
---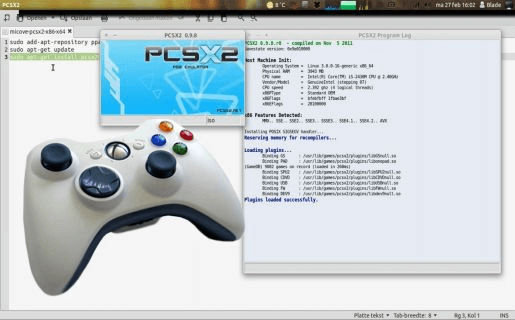 The Playstation 2 Xbox emulator can comfortably run on Windows and Linux. It is a free program and lets you enjoy the Xbox 360 console games on Windows PC. Windows 10 or GNU/Linux, 4 GB of RAM or more are a few recommended requirements to use it.
Key Features of PCSX2 Emulator:
A limiter is built into the frame of the device that allows one to limit the speed of the game.
It allows users to play a plethora of games.
You can cheat via the pinch patching system.
If you want to record fully in high definition, you can do so using the video recorder built into the system.
Pros
This emulator can be used with any controller
It comes with a recording feature
Cons
Graphics in this emulator are not impressive
Your PC needs to be powerful enough to use it
---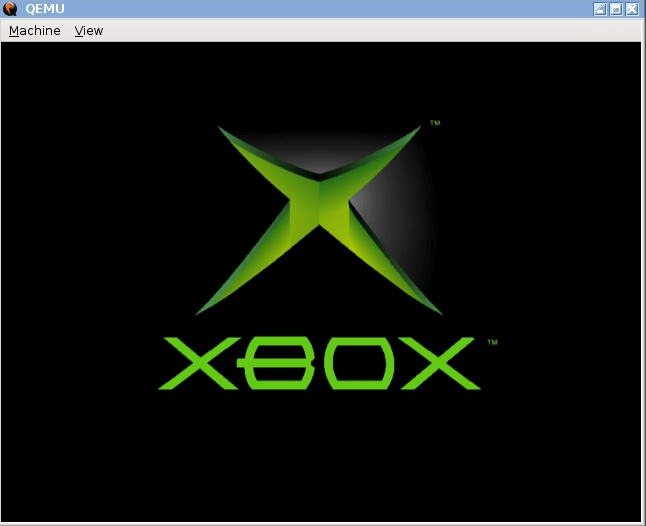 Moving ahead in our list of best Xbox emulator for Windows 10 here comes another open-source softwareXQEMU. It designed specifically for the original Xbox console. It works as a low level system emulator for Windows PCs. XQEMU Emulator can turn out to be a wonderful option since it actually emulates the real time hardware of the Xbox. To operate it, you would require the copy of the original Xbox stuff.
Key Features of XQEMU Emulator:
It can support processor virtualization that can improve the performance of emulation.
It uses low grade emulation.
It offers support for almost 275 games, including Prince of Persia: Sands of Time, Halo: Combat Evolved and Mercenaries.
Pros
It is compatible with different versions of the Windows operating system
It is free to use
Cons
This emulator is comparatively new in the market and is not as popular as the other ones on the list
---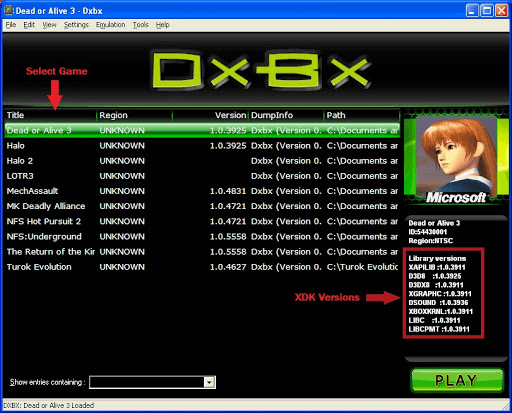 DXBX is another well-known Xbox 360 emulator for PC. However, this Xbox emulation on PC only supports the 32-bit version of Windows that's considered the main drawback, but apart from that, this is an excellent option to consider for playing Xbox games flawlessly.
Read Also: Best iOS Emulators For Windows
Key Features of DXBX Emulator:
Users can play a number of both Xbox 360 and Xbox One games.
It comes with a powerful Direct3D8 engine that takes care of all graphics related work.
It is compatible with all popular Windows operating systems.
Pros
It offers amazing features and is customizable
This Xbox emulator is free
Cons
It is only limited to the 32-bit systems
---
Next in our list of best original Xbox emulator for PC is HackiNations. If you are looking for options to play Forza Horizon 3, or other similar games this makes a perfect choice for the best Xbox classic emulator. The Xbox emulator for PC allows you to play all the popular games without spending even a penny. Gaming experience by HackiNations is unbeatable and can be enjoyed by simply downloading it on your Windows PC.
Key Features of HackiNations
User experience is impressive and smooth
Developer support that is reliable
Stable interface
Options for resolution and dull screen control
Use keyboard or controller as per your choice
Pros
Allows users to use their keyboard
Support various file formats for Disc & ROM
Cons
Requires PC with high end specifications
---
Fission Xbox Emulator is an official Xbox 360 and Xbox emulator designed by Microsoft. It has over 500+ games support currently and allows backward compatibility on the Xbox Series X/S and Xbox One. This Xbox 360 emulator has excellent load speed, additionally, good graphics with no lagging issues at all. Fission lets you directly play Xbox 360 games and Xbox One games on a Windows PC, without any hassles.
Key Features of Fission Xbox Emulator:
Full support for 63 original Xbox games and 632 Xbox 360 games.
Backward-compatible games can easily be downloaded and purchased from Microsoft Store.
With Fission, games run at 4 times better resolution on Xbox One and 16 times native resolution on Xbox One X.
Pros
Official Microsoft emulator for Xbox One.
Powerful functionality.
Customizable.
Supports more than 500+ games.
Cons
Complicated interface.
No automatic updates.
---
Frequently Asked Question (FAQs) about Xbox Emulator
Q1. Are Xbox emulators legal?
In the USA emulation is legal though using copyrighted content is illegal. So be careful of what you do.
Q2. Are there any original Xbox emulators?
Yes, Xemu is a free and open-source emulator which is the original Microsoft Xbox game console. You can use this console on Windows, macOS, and Linux devices.
Q3. Can Xenia play Xbox games?
Yes, it can play Xbox games. Moreover, it is one of the best emulators that lets you play Xbox 360 games.
Q4. How do I play games on my Xbox emulator?
To play games on your Xbox emulator you just have to download and install the emulator of your choice. After the installation is complete you are good to play games of your choice.
Q5. Which is the best Xbox 360 emulator?
The best Xbox 3360 emulator is undoubtedly, Xenia. Apart from Xenia, you can try VR Xbox 360 emulator, CXBX emulator, RetroArch Xbox 360 emulator.
Q6. What is an Xbox 360 Emulator
The Xbox emulator is software program that simulates your system to work as a console. To put it in simpler terms the Emulator enables your computer to work as gaming console for Xbox one.
Q7. How to download Xbox Emulator?
The best method to download Xbox 360 emulators is from their respective websites. As the emulators are downloaded from the official websites they are completely safe to use. Use the direct links present on the emulators in the post to download.
Q8. Are there any good Xbox 360 emulators?
There are a plethora of emulators you can use for Xbox 360. We have carefully researched and reviewed them to compile a list of the good emulators, such as Xeon, VR Xbox 360 Emulator, and more. You can go through the above section to know more about these emulators and try them.
Q9. Are there any original Xbox emulators?
You will be happy to know that there are many original emulators for Xbox. We have listed some of the best ones, such as HackiNations, in this article.
Q10. Which is the no. 1 emulator?
Every emulator shared in this article is the best in some way or another. However, the following emulators are our favorite for their features and performance.
VR Xbox 360 Emulator
CXBX EmulatorX
enia Emulator
Q11. Which emulator has no lag?
Almost all the emulators listed in this article are lag-free. However, CXBX Emulator delivered the most seamless performance without lags in our tests.
---
Coming to an end on Best Xbox 360 Emulators for PC
That's it from our side. We have listed the best best alternatives of original Xbox emulator for PC Windows 10. With the help of above best Xbox emulator for PC and their immense benefits, you can enjoy both Xbox 360 and Xbox One games directly on your Windows PC.
So, this brings our article to an end, I hope you've found dedicated Xbox 360 emulators for your PC.
Snigdha is a technical content writer with expertise in the field of science & technology. Though she has a very diverse academic and professional profile yet she finds writing to be a creative form that she was unable to explore so far. When not writing, she can be found indulging in other forms of creativity like painting or travelling.
Subscribe to Our
Newsletter

and stay informed

Keep yourself updated with the latest technology and trends with TechPout.
Related Posts