Best Games Like PUBG Mobile for Android & iOS – Alternatives

Also known as PlayerUnknown's Battleground, PUBG does not need any introduction and is heavily popular amongst the gaming fraternity. This battle royale game was first introduced in 2017 and has been beating its number ever since until earlier this year. Considering its Chinese connection, the gaming app has been recently banned in India along with 117 other applications.
The news came as a huge shock to the gaming community, which is now looking for comparable PUBG mobile alternatives. If you are amongst those unfortunates fans, then this article here has got you covered. Here we will introduce some of the best games like PUBG mobile for iOS and Android phones in 2020.
So, without further ado, let's dive into the world of mobile games similar to PUBG.
Best Games Like PUBG Mobile For Android & iPhone in 2020
Here we have created a well-researched list of best PUBG mobile alternatives for Android and iOS devices. Each of the games mentioned here offers class apart gaming experience along with visually appealing graphics and incredible gameplay. These games are easy to navigate and offer great compatibility across various platforms.
1. Garena Free Fire: BOOYAH Day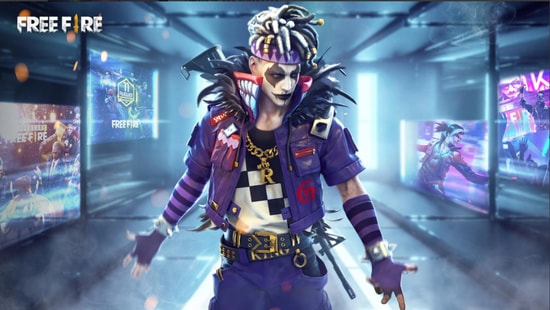 Compatibility: Android & iOS
First on our list of free games like pubg mobile for iPhone and Android devices is Garena Free Fire. This incredible mobile game has a lot to offer and is loaded with impressive visuals and stunning gameplay. As a player, you are required to fight against 49 players in a time frame of 10 mins.
The game offers a great way to polish your gaming skills before you decide to experience a high-capacity fight. It features a remote island where you will find various weapons to fight for your survival. The biggest highlight of this popular PUBG mobile alternative is the voice-chat feature. The feature allows you to form a squad of 4 members to prepare a winning strategy.
Read Also: How to Play PUBG Mobile on PC Without Emulator
What do we love about Garena Free Fire:
Impressive visual graphics.
The 49-player battlefield with the in-game voice chat feature.
Smooth graphics that ensures uninterrupted gaming experience.
Easy to use controls and simple navigation.
Free games like PUBG mobile for iPhone and Android.
What we do not like:
Limited weapons to choose from.
The anti-cheating system seems to fail quite often.
---
2. Call of Duty: Mobile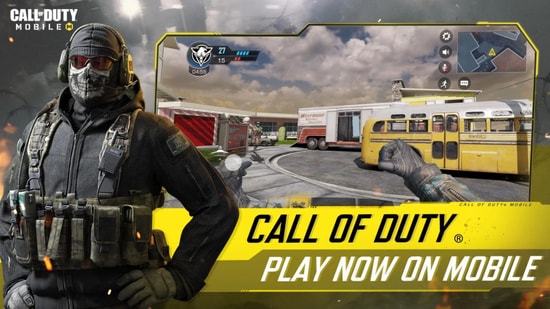 Compatibility: Android & iOS
Call of Duty is one of the most popular royale games that the gaming fraternity has seen. Launched last year, it has already tasted immense popularity and is considered to be one of the biggest competitors of PUBG. It has almost everything on board that we love about PUBG.
The game has a lot to offer including a variety of stock battle royale genres along with multiple gaming modes like CoD Black Ops and 5v5 Deathmatch. In addition to this, it also comes with various customization options, advanced weapons, and characters that gradually unwinds as you move ahead in the game.
Enjoy a thrilling 3D gaming experience with this intelligent battle royale game from Activision.
What do we love about Call Of Duty:
Console Quality HD gaming experience.
Thrilling 3D graphics.
Free shooter game with customizable controls.
100- player battlefield.
Lightweight design with easy navigation and working.
Multiplayer mode.
What we do not like:
The gaming community is not big enough as PUBG.
---
3. Battle Royal Strike Survival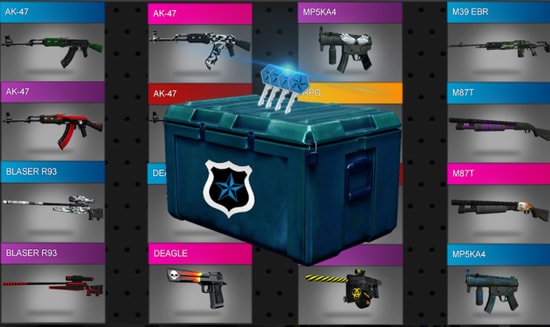 Compatibility: Android
Next on our list of best games like PUBG mobile is Battle Royal Strike Survival. It is a tough contender in the list of comparable and similar games like PUBG Mobile.
The game menu is quite simple but does not leave any chance to surprise you with its massive range of guns and weapons to select from. Rocket launchers and advanced guns add on to the beauty of this crazy gameplay.
You can use the Right Arrow button to visit the lobby list where you can either join an existing lobby or create a new one of your own. Each lobby has two teams, the Red and the Blue team which can fight each other for a time of maximum 20 minutes.
The game is based on a point system, and 1 point is granted to a team for killing a member of the opponent's team. Pick this survival FPS game to build your squad and fight for survival.
What do we love about Battle Royal Strike Survival:
Massive collection of weapons including guns, grenade, snipper, and much more.
21 battleground maps with stunning graphics and easy controls.
Lightweight game.
What we do not like:
The game lacks a ranking system which affects the fighting spirit at times.
Download App: Android
---
4. Fortnite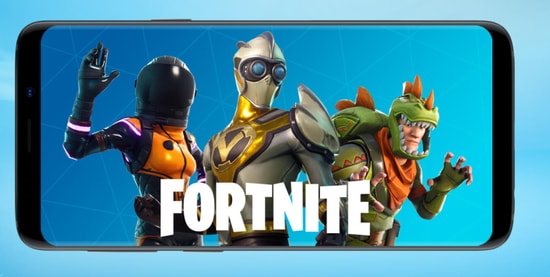 Image Source: Epic Games
Compatibility: Android & iOS
With the ban of PUBG along with other Chinese apps by the Indian government, Fortnite has been blessed with a great growth opportunity. Until now the game was available for both iOS and Android platforms but has recently been removed from the Play store. However, if you wish you can download the beta version of this great PUBG mobile alternative from its developer's website.
The game offers 4 distinctive gaming modes including Party Royale, 100-player battle royale, Save the world, and Creative. In terms of gameplay, players have to fight against each other to earn their survival in the game. The only downside of this best games like PUBG Mobile is that its humongous download size.
Read Also: Best Game Speed Optimizer for Android
What do we love about Fortnite:
Impressive gameplay with stunning graphics.
100-player battlefield with multiple gaming modes.
Easy controls and navigation.
What we do not like:
Humongous download size which consumes high disk storage space.
Compatibility issues.
---
5. Vast Survival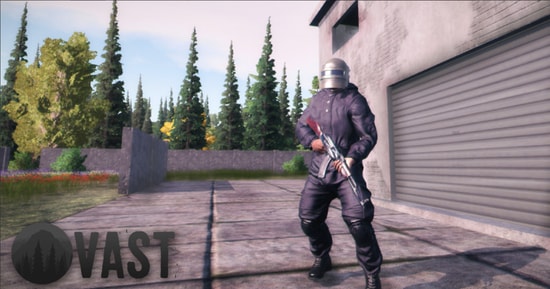 Compatibility: Android & iOS
Another incredible battle royale game that you can pick in absence of PUBG is Vast Survival. As the name suggests, the game revolves around the last player standing in the fight. Developed by HooDoo, it is an ever-evolving and free multiplayer survival game from smartphones.
The games come with several exciting features including military bases, buildings, voice chats, crafting, rusty towns, dense forests, weapons, and much more. Unlike other survival games, your enemies include other players along with dangerous animals, sickness, weather, and other environmental conditions.
What do we love about Vast Survival:
Multiplayer battle royale game.
100 KM open world.
Advanced military gears and craft weapons.
AAA 3D graphics.
Small and handy download size.
Cross-platform PUBG Mobile Alternative.
What we do not like:
It may put an excessive load on your device processor and drain away from your battery life.
---
6. BulletStrike Battlegrounds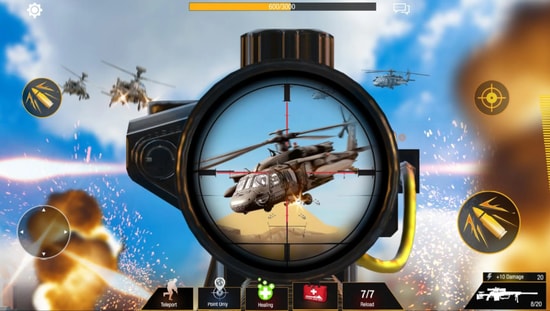 Compatibility: Android & iOS
Next on our list of best and powerful games like PUBG Mobile is this intelligently designed sniper game from Horus Entertainment. This multiplayer shooting game is backed with ample attachments and modern sniper guns which you can use to defeat other warriors and earn a spot on top of the leaderboard.
If you want to experience real-time battlegrounds then BulletStrike Battlegrounds is a perfect pick for you. For better user experience the game also releases and updates its features from time to time.
Unleash your snipper strike skills and use different tactics to win this FPS shooting game. Sniper PvP and PvE are the 2 modes that the game offers. Become a sniper assassin with BulletStrike Battlegrounds and enjoy a challenging and unique survival experience.
What do we love about BulletStrike Battlegrounds:
Multiplayer free shooter game.
Stunning graphics powered with incredible gameplay.
Real-time shooting and survival experience.
Cross-platform free games like PUBG mobile for iPhone and Android phones.
What we do not like:
Offers similar features as compared to other battle royale games.
---
7. Last Day On Earth
Compatibility: Android & iOS
Another perfect PUBG Mobile alternative is the Last Day On Earth. The game is highly popular for its impressive controls and stunning graphics. Often referred to as the perfect replica of PUBG mobile it drops you in a battleground with 100 other players. To survive in the game you have to kill your enemies.
Equip yourself with crushing weapons and upgrade yourself to fight other survivors and wind animals in abandoned territories and service in tough seasonal locations.
Apart from this, players can also construct fake traps to loot other territories for resources and food. You can craft your weapons, construct shelters, join various clans to survive in the game. All-in-all the game has everything to fall in love with.
Read Also: Best Free Voice Changer for Discord
What do we love about the Last Day On Earth:
Addictive gameplay with impressive features.
Easy controls and simple design.
Does not put a load on your system resources.
What we do not like:
If not completely free from ads.
---
8. ScarFall: The Royale Combat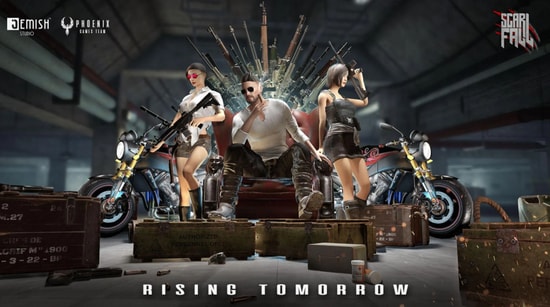 Compatibility: Android & iOS
What makes Scarfall different from the other PUBG Mobile alternatives in this rundown is that it is an Indian game. The application enjoys a permanent -place in the AatmeNirbhar Bharat App innovation challenge and enjoys immense popularity.
What makes it even more distinctive is that it is an offline game like PUBG mobile for Android and iOS devices. The game offers you 3 chances to win your survival in the gameplay. You can choose to play solo or in a squad of 4v4. If you are looking for an excellent alternative to PUBG Mobile to ditch Chinese games then Scarfall is a great pick.
What do we love about Scarfall:
Great graphics.
Multiplayer mode is available in both offline and online mode.
Popular theme and exciting gameplay.
Support both TPS and FPS.
Challenging war gameplay with a dynamic AI system.
The gameplay is filled with immense action.
Vast battlefield environments and heavily loader weapons and machinery.
What we do not like: 
It is not completely free from bugs.
---
9. Pixel Gun 3D: Battle Royale
Compatibility: Android & iOS
If the above mentioned best games like PUBG Mobile haven't met your requirements then try Pixel Gun 3D. The game comes with unbeatable gameplay and is often considered as a perfect amalgamation of Minecraft and PUBG.
Since the game is less violent it is best suited for kids and teenagers. You have to fight against 100 players to win the game. The game offers several modes including Arena, Campaign, Deathmatch, etc along with a multitude of weapons, characters, and maps.
Apart from it, this fun-filled multiplayer game offers around 10 mini-games, 800+ weapons to choose from, 100+ beautiful maps along with 40 different tools and gadgets.
What do we love about Pixel Gun 3D – Battle Royale:
An array of weapons and skins to choose from.
Competitive gameplay.
Blocky graphics and easy controls.
What we do not like:
The game freezes quite often
Download App: Android
---
10. Pixel's Unknown BattleGrounds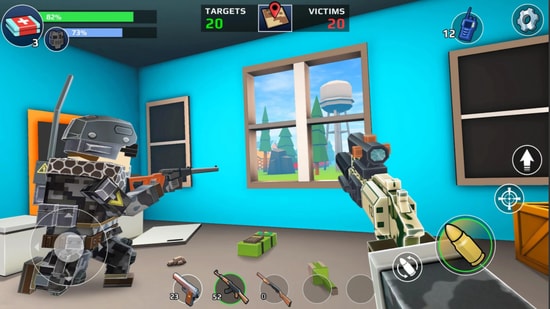 Compatibility: Android & iOS
Last on our list of similar games to PUBG Mobile is Pixel's Unknown Battleground. If you enjoy pixel-styled battlegrounds with retro visuals then it is a perfect fit for you.
The game is still under the development stages so you may encounter a few hiccups here and there, but it is still worth every try. It comes with an auto-shoot mechanism to take down your enemies which makes it a perfect game like PUBG Mobile. Jump from a chopper, collect multi-barrel guns, hunt down your opponents to win this incredible game.
Read Also: Best Offline Football Games for Android
What do we love about Pixel's Unknown Battleground:
Auto-shoot mode.
Great graphics and a massive collection of weapons and tools.
Intuitive and easy controls.
Huge map with military vehicles, in-game cars, and tons of skins.
What we do not like:
Does not provide a smooth gaming experience and is plagued with minor glitches.
---
Enjoy an Immersive PUBG-like Battle Royale Experience
So, that's all from our side. The above-mentioned games are some of the top-rated and best PUBG mobile alternatives that you can pick in 2020.
The gaming industry is filled with tons of options and each of the aforementioned PUBG-style battle royale games included here is quite popular for their impressive gameplay and unbeatable visuals.
We have tried to shortlist the best PUBG alternative for you but in the end, it all comes down to your individual preference.
Prachi Dani is a technical content writer who specializes in areas of science and technology. She is highly up to date with technological transitions and transformations. Writing is not her passion but the only thing that carries satisfaction in life. If not writing, you may find her engrossed playing action games on her treasured smartphone.
Subscribe to Our
Newsletter

and stay informed

Keep yourself updated with the latest technology and trends with TechPout.
Related Posts