To make your search easy for the best games like Among Us, we have listed the games for Android, PC, Xbox, and a web browser which has some similarity to Among Us. Read the description to find out in detail.
Games are better when the user keeps getting the new mission and new maps. Once the user starts getting the same maps or mission it gets boring. If the game doesn't get a regular update then you need to switch to similar games which may offer different missions and maps to play. What if we tell you there are plenty of games like among us that can provide an interesting gaming experience?
In this article, we have listed some of the best Among Us alternatives that you can try. The games listed have some similarities with Among Us. So without any further delay let's take a look at the games similar to Among Us to play with friends in 2023. Go through the list and pick the best one from the list of games like among us on steam.
Recommended – Bit Game Booster (Driver for Perfect Gaming)
Enjoy the full PC gaming experience with this tool dedicated for gamers. Get the most out of your game by updating all your relevant drivers and transform your machine into a perfectly tuned gaming PC.

Best Games Like Among Us to Try in 2023
Here are some of the best alternatives of Among Us that you can try in 2023. Go through the list to end your search for among us similar games.
1. Deceit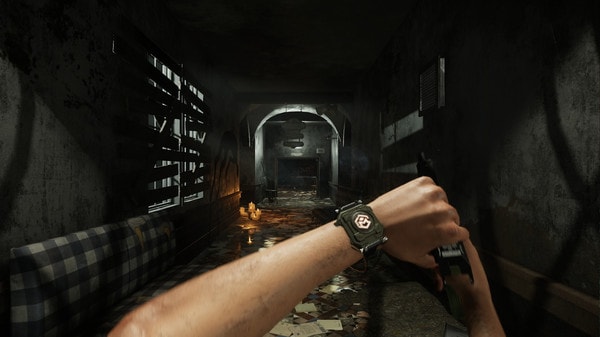 The first game like Among Us is Deceit. This is a great gram that offers different gameplay but the theme is the same as Among Us. In this game too you have to find innocent players, build trust and survive. The game like among us moreover has a first-person shooter gameplay and it also has a multiplayer game.
You won't find local gaming experience in this game. In the game, you wake up in an asylum with five unknown players. Out of the players, 2 players are infected with a deadly virus in which they are looking to kill innocent players. You need to build an alliance with other players to survive, that player can be infected too, so beware. You can download this game from Steam for free.
Pros
Great trust and deception-based game
Up to 6 players can play together
Unlike other games, it is fast and action-packed
Offers great graphics
Cons
The game is only available for PC users
---
2. Town of Salem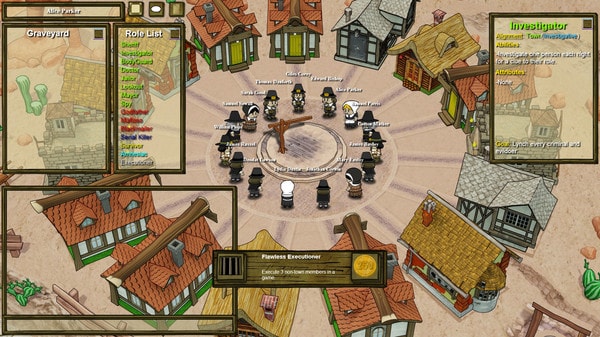 Town of Salem is one of the most popular games similar to Among Us. This game is compatible with Android, iOS, macOS, and Windows devices. The game has been downloaded by more than 8 million users as it is one of the oldest strategy games. Unlike other games, this game offers a multiplayer game with up to 15 players.
Other games do not offer you the freedom to select the character of your choice but in this game, you can select out of 33 characters. This Among Us-like games is much larger in vision and scope. The game consists of town members (good guy), Mafia, Serial Killer, Arsonist, or Neutral.
Pros
The software has more than 33 characters to choose from
Trust and betrayal theme based
The game has a huge community of players
You can choose and switch the role easily
Cons
Game moderation is not good
Also Read: Best Roblox Alternatives to Play
---
3. Betrayal.io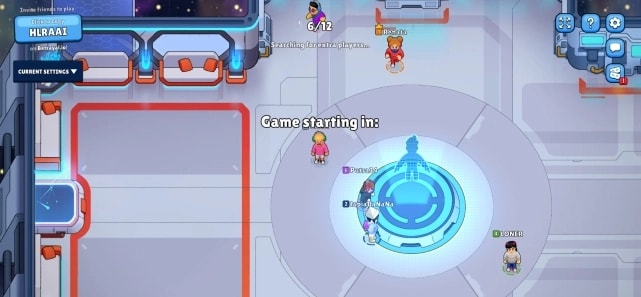 Next up in the list of best games like Among Us is Betrayal.io. The game can be played on any platform, there is no restriction on it. You can play the game on PC as well as on the mobile phone, other than this you can also play this game on your web browser. The game is not available for iOS devices, but soon will be released as per the developer's statement.
This is a game like Among Us to play with friends. The game has the same concept but it is much harder than the other Among Us alternative games. You can play together with your friends and complete the tasks.
Pros
You can play this game on the web
Available for almost every device
Supports multiplayer online
You can even enjoy a party room
Cons
The game is in the Alpha stage
---
4. Werewolf Online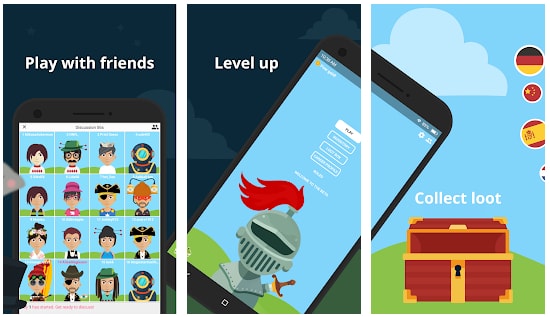 Werewolf Online is another Among Us like game that you can try in 2023. In this game, you will witness various different gaming elements. You need to collect resources to defend the village from evil forces. But then in the village, you will find various liars which makes the game tough for you. You can have up to 16 players in the multiplayer game.
The last standing team that has eliminated all the traitors or liars wins the round. The game is for Android and iOS users.
Pros
You can have up to 16 players in the game
The game is based on a survival and deception theme
Out of the many games similar to Among Us, this has the best graphics
You need to gather resources and defend the villages
Cons
You will witness ad while you play the game which can be frustrating
Also Read: 10 Best Games Like Overwatch | Overwatch Alternatives
---
5. Secret Neighbour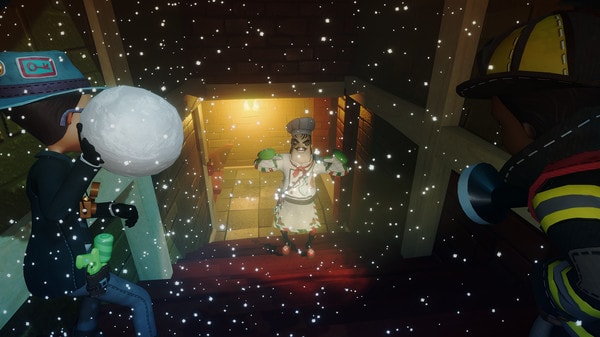 Secret Neighbour is one of the few games like Among Us on Xbox. It is very rare to find games similar to Among Us for PS4 or Xbox but then this game is very similar to Among Us that you can try on your gaming console. The game has 6 characters who sneak into the neighbor's home. As the game progresses, the neighbor tries to trap players and move them away.
As the members start to disappear the game gets more intense and interesting. After that, you need to find the traitor in the group. The game has great gameplay very similar to Among Us.
Pros
Best social deduction game available for Xbox
The game has a great storyline
You can witness amazing graphics in the game
Cons
The game has no new assets to offer
---
6. Hidden in Plain Sight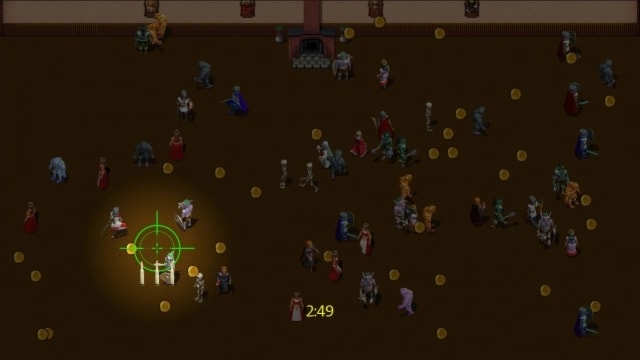 The list of best games like Among Us is incomplete without the Hidden in Plain Sight game. This is one of the best similar games to Among Us which you will play. This game can be played with a group of 2 or 4 players. In the game, you need to complete certain tasks to gain attention to yourself. You need to mix up with the AI characters to complete the task given to you. While completing the task you need to eliminate other members without getting noticed by other players.
The game has various modes including Death Race and Elimination where you need to put yourself into a position that would help you to be safe and get attention. All in all, if you want a game like Among Us that you can play with friends then this is the ideal game which you should play.
Pros
It does not need any internet connection and you can enjoy this game even in no network areas.
The game offers various type of modes to play
This is one of the best party game
The game is easy to play
Cons
It doesn't offer a single-player mode
The player needs to have a gaming controller to play this game
Also Read: Top 10 Games Like Stardew Valley
---
7. Unfortunate Spacemen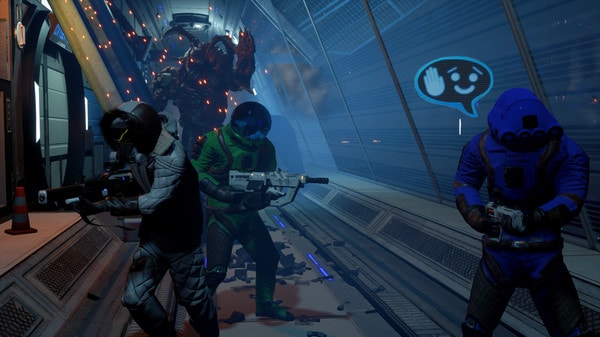 Just like Among Us which offers spaceship-based gameplay. This Among Us alternative also offers the same murder and betrayal theme. You can enjoy this game with up to 16 players and complete tasks as you proceed further. In the game, you can roam, hide and eavesdrop on other opponents. The game has many modes to offer, you can choose the mode which you want from the list.
In the story mode, you get to battle the Crumerian insect swarm. Whereas in survival mode you fight large swathes of enemies and others. While playing the game you can voice chat with other players. This option is very rare to find in Among us like games. This game is definitely the best game similar to Among Us which you should try.
Pros
Spaceship based game
The game has a murder and betrayal theme
Voice chat with other players
Various gaming modes in the game
Cons
Not that fast gameplay as Among us related games
---
8. Enemy on Board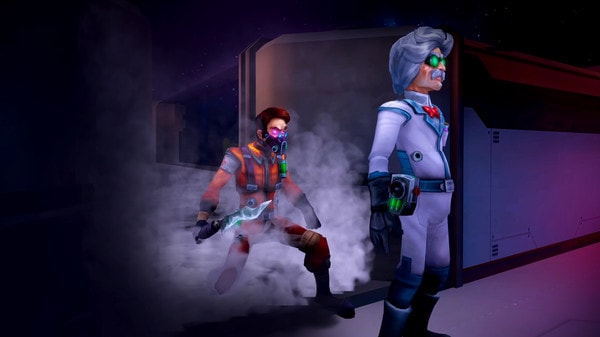 Enemy on Board is another multiplayer game similar to Among Us. In the game you can have a team of up to 8 members, out of 8 members 6 would become the crew member and the other 2 will be picked as alien imposters. The crew members have to find the imposters and kill them in order to clear the round.
The alien imposters can easily stay with the crew member and make it more difficult for them to identify. Eventually, the game proceeds and the crew members are unable to communicate with each other which makes it tougher for the crew member to survive and identify the imposters. The game theme and gameplay make it the perfect pick in the list of best games like Among Us.
Pros
The player can have a team of up to 8 members
Survival game where you need to find the alien imposter among the crew members
You need to keep the communication alive or else the game becomes tougher
Good visual graphics of the game
Cons
You can witness some glitch while using the Voice chat
Also Read: Best Game Boosters and Optimizers for Windows PC
---
9. Triple Agent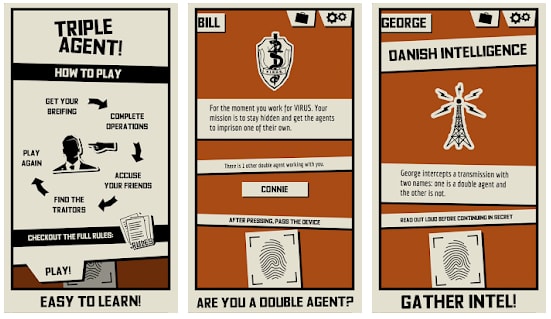 Triple Agent is another game that offers a similar theme of deceptive tactics. You can try this game similar to Among Us. The game is available for Android and iOS device users. All the ones who love bluffing, betrayal, and social deduction themes will definitely like this game. The game can be played on a single device which makes it one of the best games like Among Us as other similar games to Among Us requires every player to use their own device.
With one device up to 9 players can play the game, each gaming session is 10 minutes long where every player is assigned different roles and responsibilities to follow. In the game, you can either be a service agent or be a virus, double agent. You need to sow doubt among the players and reveal suspicious votes to find the traitor.
Pros
The game has a hidden identity theme
You can simply play this game from one device
The game offers high-quality graphics
Detective interface
Cons
The game is available in Offline mode only
---
10. Krimi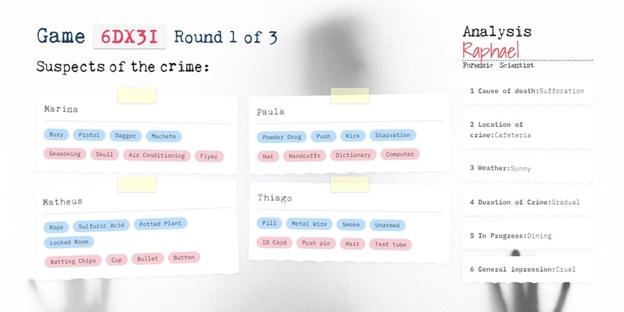 If you have played Murder in Honk Kong then you would definitely understand the game easily. If not then also you can adapt easily after two games. In this game, up to 12 players can play, but that is not necessary. The minimum limit of playing this game is five. The game needs detective instincts as you would have to find the murderer. To find out who really is the murderer you have to ask questions related to the crime scene. Each player will get one chance to predict the killer. Apart from just stating the name, the player has to even add some information and evidence about the killer.
Pros
Interesting deception-based game
Free to play on web browser
Great game to test the presence of mind
Unique gameplay
Cons
Original board game not available worldwide
You need to buy the original game from Amazon
---
11. Mindnight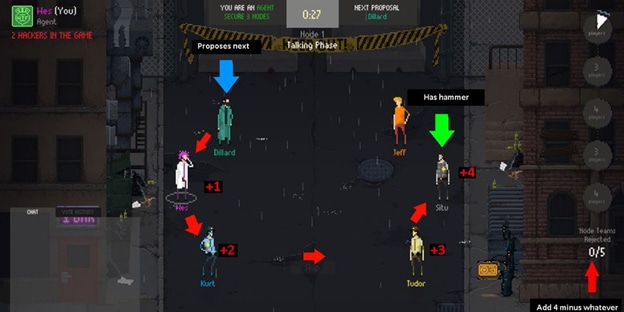 Mindnight is a great alternative to Among Us as it offers very similar gameplay. This isn't a board game where you sit and ask questions to find the importer. In this game, each player is given a role either of a hacker or of an agent. The agent has to find the hacker before the disruption while on the other hand hackers have to create chaos. The gameplay and the graphics overall comes as a whole which makes it a great alternative.  The best part about this game is that it isn't as large as other imposter games.
Pros
Challenging gameplay
It has a theme similar to Cyberpunk
A complete guide is offered to help players
Great game for newcomers
Cons
Graphics are not impressive
---
12. Undercover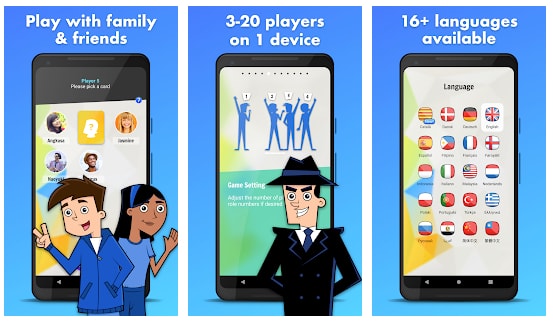 The last game in the list of best games like Among Us is Undercover. This among us style games too has the element of hidden identity. To play this game all you need is a smartphone and at least 3 team members. This is a local-player game that requires a minimum of 3 players, though you can have more. If you want a social deduction game to try then this is the best Among Us alternative game.
In the game, the roles are divided. The roles include civilian, undercover, or Mr. White. The games proceed when you complete a task, along with completing the task you will give hints about the possible traitor you are. This Among Us like game is very interesting and you should definitely give it a try.
Pros
Manipulate and deceive theme
Great multiplayer game
You can play with friends with one device
Ideal for mobile phones
Cons
The game requires at least 3 players to play the game
---
13. Project Winter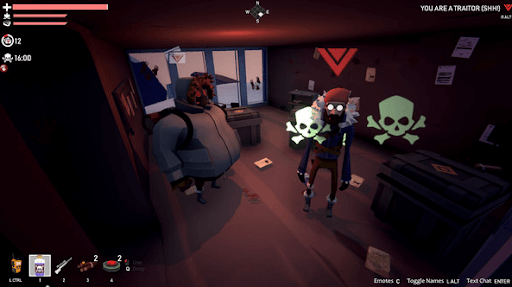 The next one on our list of best games like Among Us is Project Winter. Just like Among us the game offers different crewmates in order to perform tasks, gather resources, fix structures, or complete a series of several tasks. All this will eventually strengthen your power. But there can also be traitors within your group who can pit survivors against you or others. Also, they can spread lies about their teammates.
To get a proximity location you can connect with voice chat support. Therefore, if you are here in search of an alternative to social deception & survival this makes an accurate alternative for Among Us.
Pros
Multiplayer gaming for up to 8 players.
Amazing visuals
Defend, find traitors, and survive
Proximity support
Cons
Small player base when compared to Among Us
---
Final Words: Best Games Like Among Us to Try in 2023
By looking at the above-mentioned list you must have finalized the game which you want to play next. A comprehensive list of games like among us online free to play with friends is enough to sort your weekend plans. The games have some elements same as the Among Us game. We hope that we have helped you find the best alternative of Among Us. For more technology-related articles subscribe to our newsletter, so that you don't miss any updates from our side.
Tanmay is a technical writer from the field of mass communication. He aims to communicate the best of the technology to the readers through his write ups. If not writing you can find him with his camera capturing nature and exploring the unexplored world.
Subscribe to Our
Newsletter

and stay informed

Keep yourself updated with the latest technology and trends with TechPout.
Related Posts