13 Best Offline Shooting Games for Android 2020 (No Internet Required)

Unable to play your favorite shooting game because of slow or no internet connectivity?
Sounds frustrating, isn't it? Offline shooting games is what you need. These games do not require any internet connection and promise uninterrupted gaming.
So, Without any further ado, let's straight away move on to have a look at the best offline shooting games for Android. Refer to choose a power-packed game for yourself and take your mobile gaming experience to a new level.
Play Your Favorite

Offline Shooting Games

For Android Without Internet Connection
Get ready for an incredible gaming experience with our top-rated offline shooter game.
#1. N.O.V.A Legacy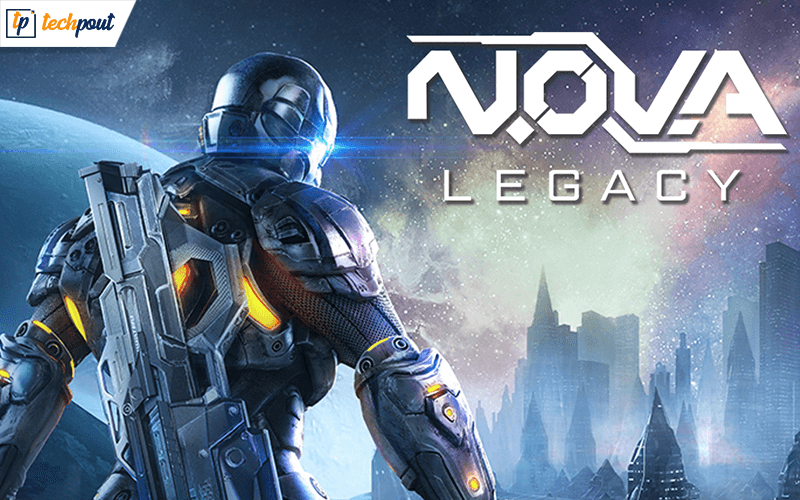 Being one of the most popular offline shooter games, N.O.V.A Legacy has earned a permanent place on the Google play store. It's an FPS (First Person Shooter) game where the player has to face a colonial administration forces. 
Featured Character: The main characters of the game are Kal Wardin, a veteran mariner of N.O.V.A and Yelena, who is his agent. Together these characters have to fight against the alien attackers and colonial administration forces.  
Read Also: Best Games Like PUBG Mobile for Android & iOS
With this best offline Android game you get incredible features including: 
It is loaded with plasma guns, powerful weapons, and assault rifles.

It also provides a new mode called Deathmatch, where a maximum of up to 6 players can play the game at a time. 

The game has marine and offers various alien skins to create the look of your choice.

N.O.V.A Legacy comes with a very light and compact version and is a perfect option for offline gamers.
Download App: Android
---
#2. Dead Trigger 2 – Zombie Game FPS shooter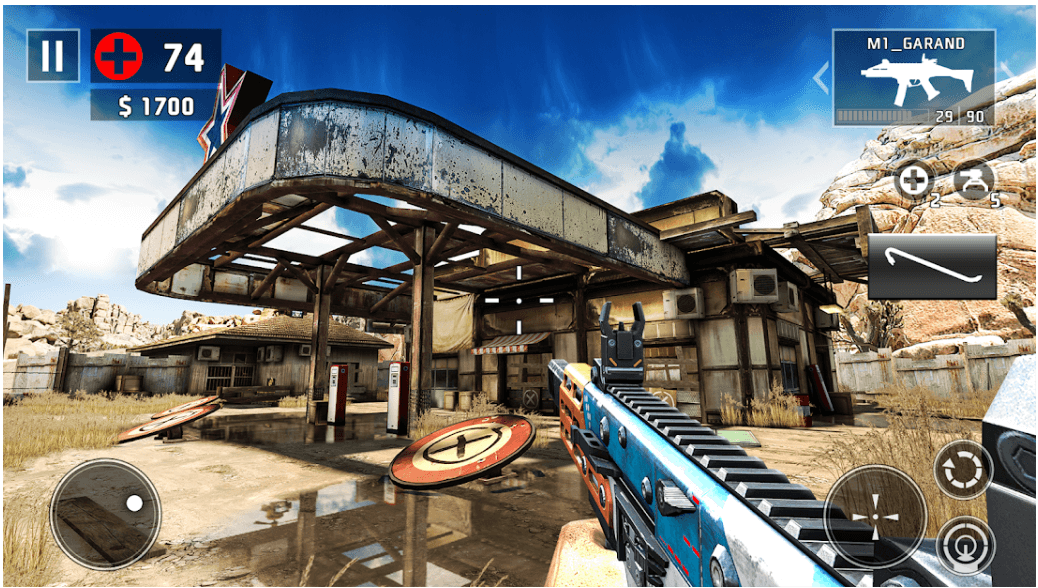 Next on our list of Top 13 Offline Shooting Games For Android is this zombie inspired FPS shooter game. It enjoys a humongous download of around 110 million. During the gameplay you have to use different fighting and survival strategies to stay in the game.
The game offers: 
33 different battlefields and 10 regions.

To stay in the game you have to build your Hideout and safety measures.

It has around 70 types of gun weapons to offer along with 600 gameplay war.

Katana, Swords, Hammers, Bats, Wrench are few of the brutal weapons that you can use to fight for your survival.

The game can be played using a virtual joystick or touch control.
Enjoy unleashing the zombie in you and experience cutting-edge graphics with this best offline shooting game.
Download App: Android
---
#3. Cover Fire – Offline Shooting Games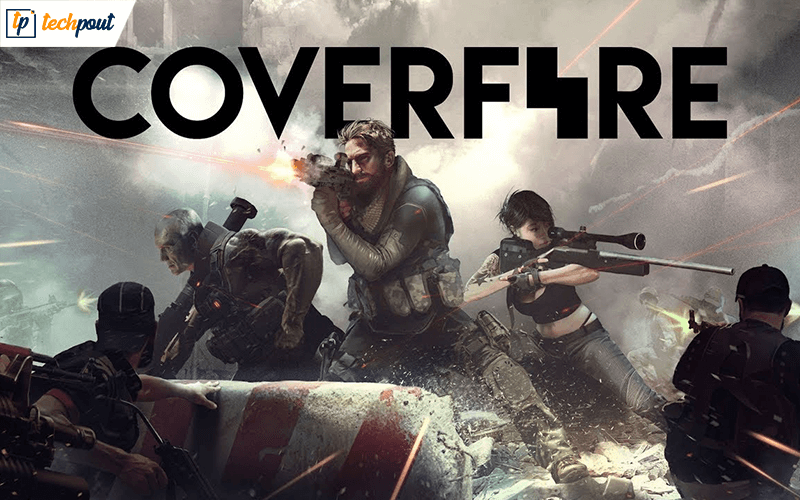 This one has earned a permanent place in the list of offline shooting games. Loaded with a lot of action and graphics, it provides a massive list of characters and weapons to choose from. Each style in the game is unique and has a special ability to fight various types of battles you will have to face in the game. 
To win the game, you will have to build your strategies against your enemies, lead a team of soldiers, and control actions.
Download App: Android
---
#4. Sniper X With Jason Statham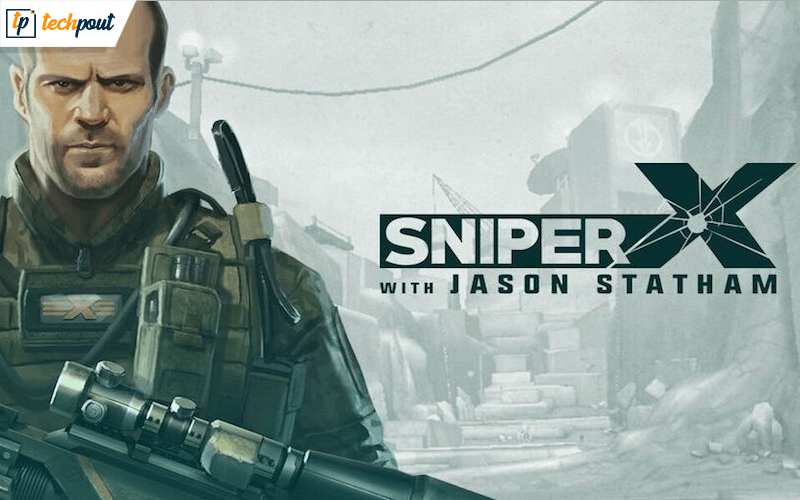 This is a dream come true for all you, Jason Statham fans. This game gives you a golden opportunity to team up with your favorite fighter and face the evil forces and bring harmony. 
Featured Character: Your character in this game is named Sniper X, who works for the team of elite mercenaries, Spear. Jason Statham is the commander of Spear who makes essential strategies and gives voice command throughout the game. 
Well, the good news is, despite being loaded with amazing features and graphics, it occupies even less than 100 MB of your total memory space. 
Read More: 13 Best Game Recording Software for Windows PC
---
#5. Overkill 3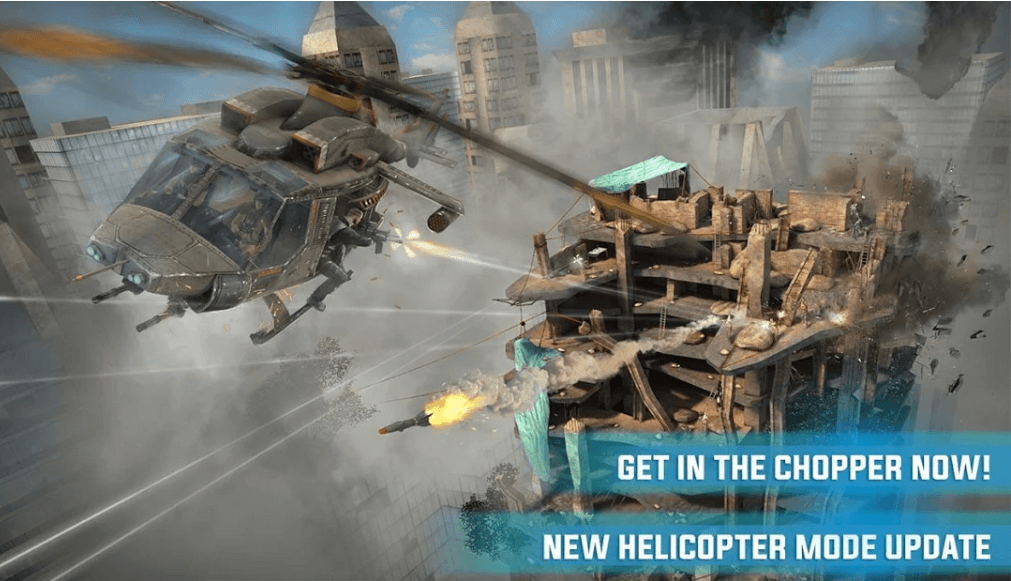 Overkill 3 is an action-packed offline shooting game where players have to fight against evil faction forces for their survival.  It is an android multiplayer game where you can team up with your friends to dominate the leader board.  It also provides a chat room where you can discuss your game strategy with your teammates. 
Apart from this, each player has an online profile which shows individual and team achievements and statistics. The players are supposed to defeat their enemies using high-voltage lightning, customizable guns,  and super-power firearms. In addition to this below-mentioned offering also makes Overkill 3 one of the best Shooting Games that can work without the internet.
Cinematic Battles.

Console quality graphics.

3D effects and easy controls.

Ever-changing gameplay with varied environments.
Download App: Android
---
#6. Hitman Sniper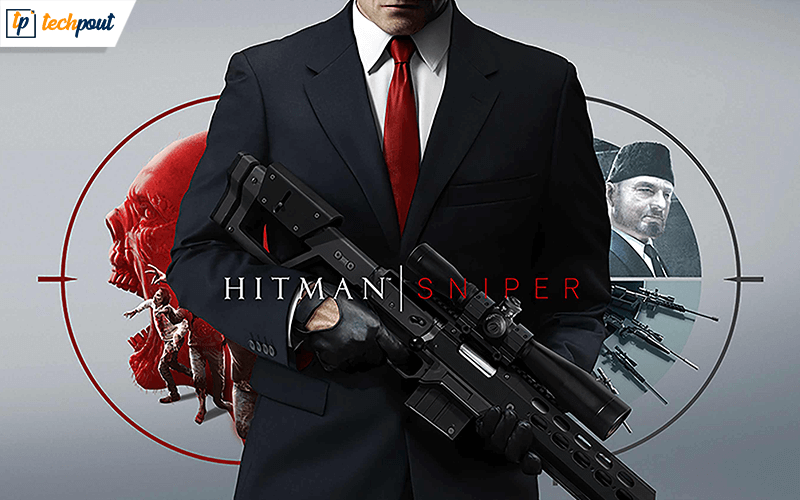 One of the best offline shooting games available on the google play store. Its advanced features give you a feeling of a professional sniper. 
Featured Character: The player is called Agent 47 and is supposed to take down his enemies using his sniper rifle. 
It offers you more than 150 different levels and allows you to choose your strategies. Just like a professional hitman, you will be given specific tasks to complete. You can collect as many as 16 types of guns during the game.
Download App: Android
---
#7. LONEWOLF (17+) – a Sniper Story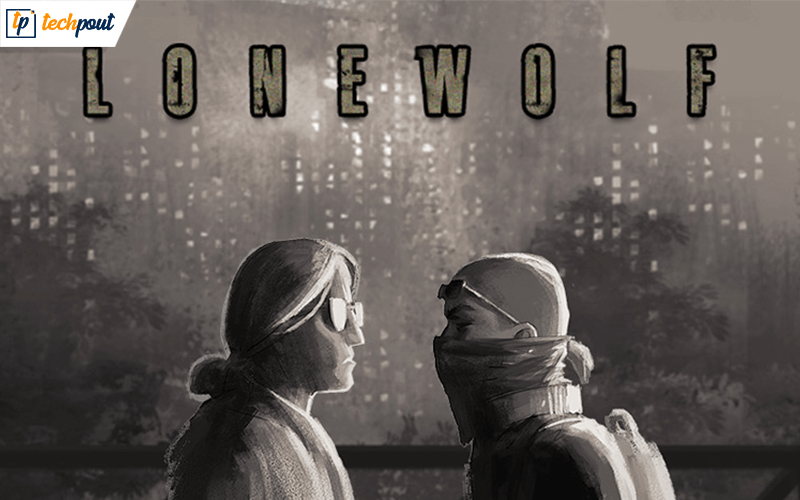 Out of the many, best offline shooting games for Android, this one can keep you on the edge of your seat. It's not meant for kids and is quite an intense game. 
It offers a great storyline, which keeps unwrapping itself during the game. 

It's entirely a challenging and exciting game that keeps you tied up with the game for long hours. 

Apart from this, if you want to check your shooting skills and play a ruthless shooting game, then Lone Wolf is what you need.
Download App: Android
---
#8. Dead Effect 2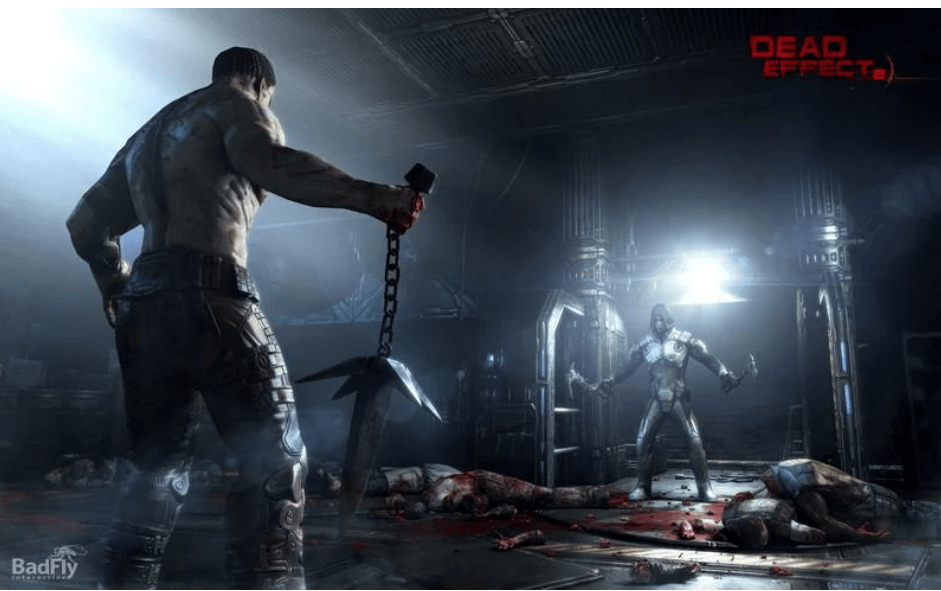 Powered with console-quality action graphic and RPG elements, Dead Effect 2 deserves a permanent spot on our list of top offline shooting games for Android. Dive into the world of high-tech body implants, upgradable weapons, movie-quality sound effects, breathtaking graphics and stunning effects with this incredible gameplay. 
Read Also: Best Offline Racing Games For Android Smartphones
The game is built on RPG layers with character evolution. The players get around 40+ upgradable weapons and 100+ body implants to enhance their powers.

It comes with enhanced on-screen controls which can be easily customized.

With this stunning game, you also get around 10+ hours of special mission and around 20 hours of campaign gameplay.
Download App: Android
---
#9. Mad Bullets – Free Shooting Game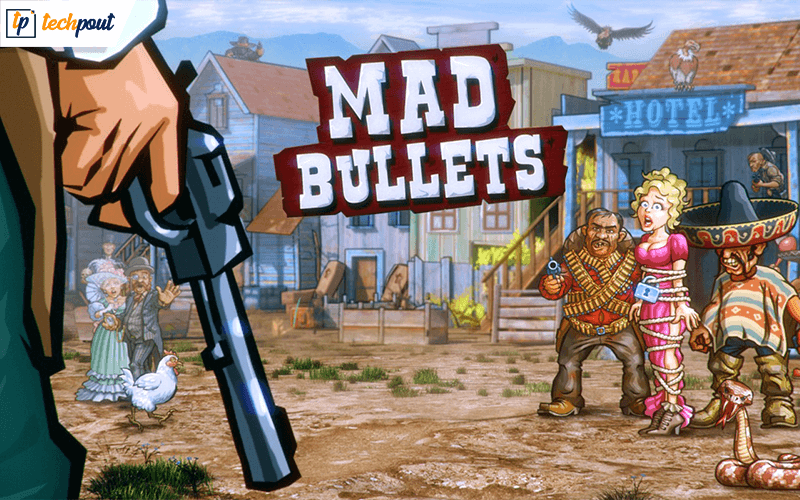 Any search for offline shooting games is incomplete without this power-packed game. This fast-paced action game in the Wild West will put your laughing muscles on a dangerous job. 
If you want a break from intense shooting games and want to try something hilarious with quirky characters and funny game style, then this free android game is the one for you. Enjoy this funny and light-hearted action game today.
---
#10. Into the Dead 2: Zombie Survival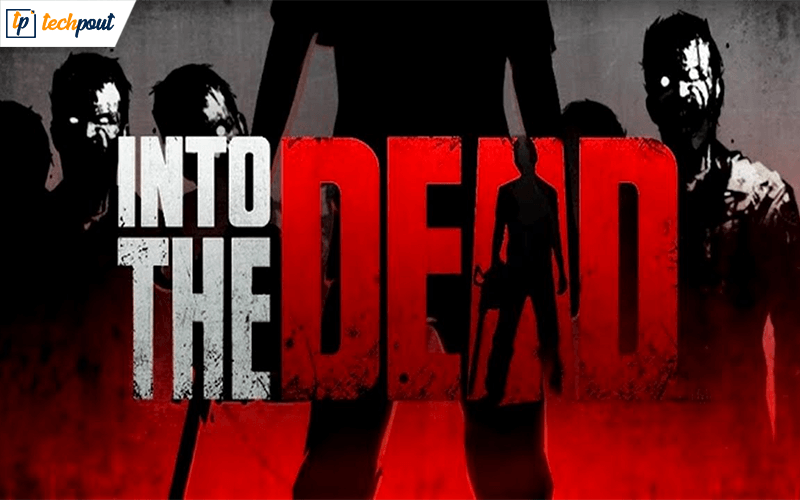 Into the Dead is the best offline shooting game for Zombie movies and games lovers. Unlike regular FPS games, it provides an array of FPS elements. 
The game is built to offer a world of zombies in which the player has to protect itself from being attacked. 
The player has to face numerous challenges and missions during the game and can access powerful weapons to win the fight. Earn bonus points, run and hunt down as many zombies as you can.
Download App: Android
---
#11. Death Race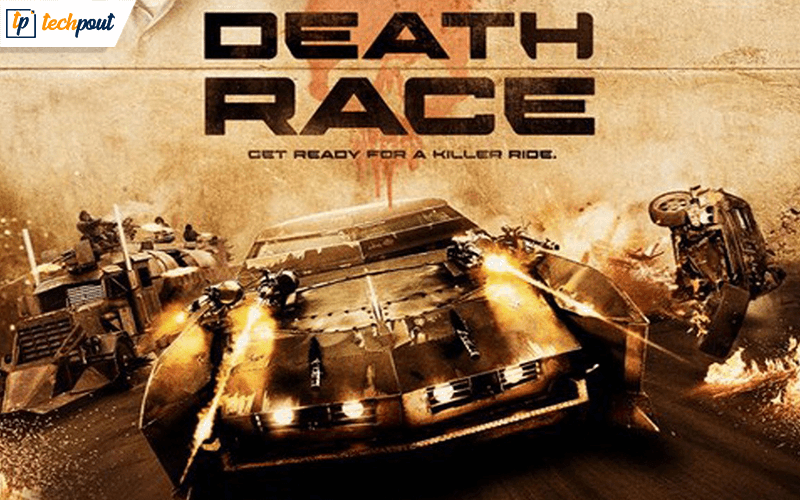 This is a replica of the original death race movies where the players are supposed to race for their freedom. Destructive weapons, killing enemies, revenge, shooting, electric vehicles are a few of the main features of this free shooting game. 
Defeat your fact racing rivals to win and earn your freedom. Death Race is undoubtedly one of the offline shooting games for Android.
---
#12. Shadowgun
Featured Character: Featuring John Slade, Shadowgun is based on a notorious bounty hunter. The game ends with the death of Dr. Edgar Simon. You will get advanced weapons, ships, and S.A.R.A, Android assistance to fight the enemy, including battle droids, mutant humans, and cyborgs.  Shadowgun is a Third shooting game.
Download App: Android
---
#13. Deus Ex GO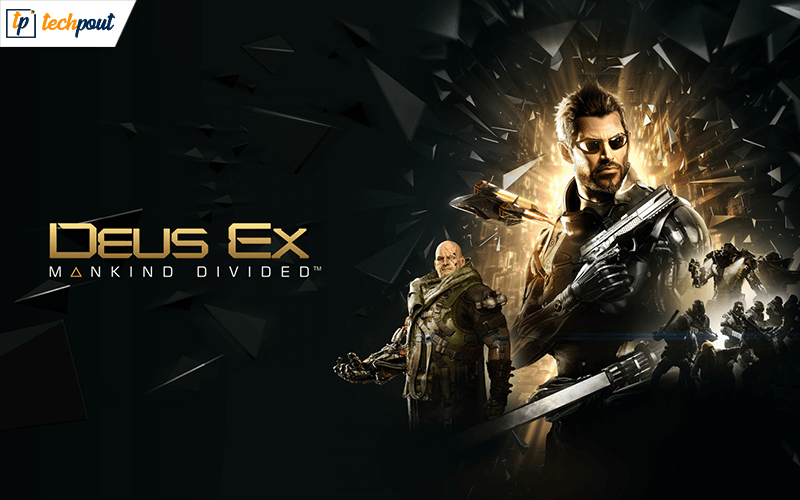 The Fall: Designed for Android devices and gadgets this game is set in the year 2027. It is built on to feature a technologically advanced time. 
Featured Character: It's a story-driven game, which revolves around Deus Ex, a former British SAS Mercenary who is fighting against global conspiracy.
Download App: Android
---
Final Verdict: Play Your Favorite Shooting Games Without Internet
Choose your favorite offline shooting game without worrying about your internet connectivity and speed.  Each of the picks mentioned above has something unique and exciting to offer along with power-packed gameplay.
Choose one from the list of best offline shooting games for Android. If you think that we have missed upon other incredible options please provide your feedback. Happy Playing. 
Prachi Dani is a technical content writer who specializes in areas of science and technology. She is highly up to date with technological transitions and transformations. Writing is not her passion but the only thing that carries satisfaction in life. If not writing, you may find her engrossed playing action games on her treasured smartphone.
Subscribe to Our
Newsletter

and stay informed

Keep yourself updated with the latest technology and trends with TechPout.
Related Posts