14 Best Offline Racing Games For Android Smartphones In 2020

Racing games form a crucial part of the gaming industry and have become a sustainable trend over the last few years. Advanced smartphones can now support high-quality graphics to provide professional gaming-experience. 
However, a low internet connection can affect your overall gaming experience. You need a high and uninterrupted internet connection to enjoy the adrenaline rush while playing your favorite game. 
To avoid dependency on the internet, many gamers have started choosing offline racing games. These games will help you enjoy your best matches, even in low connectivity areas.
Furthermore, choosing the best offline racing games can also save you tons of battery.
With multiple options to select from, here we have compiled a well-researched list of some of the best offline racing games for android. 
Refer to a whole slew of incredible games, from highly realistic to arcade racing ones. Find out which one suits you the best. 
What Are the Best Offline Racing Games For Android in 2020?
From highly realistic to arcade racing ones, refer to a whole slew of incredible offline games. Read on to find out which one suits you the best.
1. Absolute Drift: Best Android Driving Games
Developed by Noodlecake Studios, Absolute Drift is one of the newer android driving games. As its name suggests, it comes with a lot of drifts and challenging turns around the track. 
This action-packed game offers realistic scenarios and graphics and comes with smooth and easy to use control mechanisms. Six cars, multiple events, free-roaming maps, and three gaming modes are few of its prominent features. 
This stunning game offers an enjoyable experience to gamers and comes at the cost of $2.99.
---
2. Asphalt Xtreme: Rally Racing
Developed by Gameloft, Asphalt Xtreme is an off-road racer game. It is one of the most recent entrants in the gaming industry and follows no set rules. With its excellent graphics, online PvP actions, solid mechanics, and multiple events, it has become everyone's favorite in a brief period. 
This freemium offline racing game offers around 50 cars, which you can upgrade and customize as per your wish.
Read More: Best Game Booster Apps for Android
Enjoy the ultimate racing experience with this power-packed multiplayer game. Experience extreme gaming action with dangerous drifts and aggression
---
3. Real Car Race Game 3D: Fun New Car Games 2020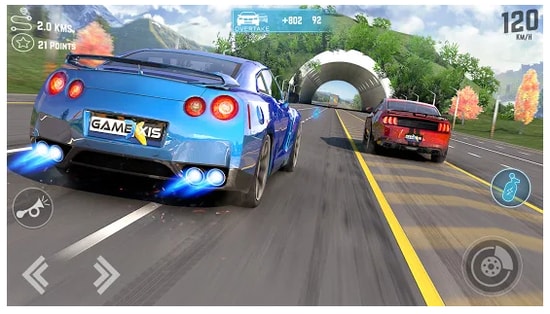 This is another great addition in this list of free offline car racing games 2020. Real Car Race Game 3D is highly popular for its exiting race tracks in jungle and snow environments. 
From breathtaking 3D game graphics and easy to manage driving controls to action-packed missions, this game offers everything that you search for in an ideal Android car driving game. Also, the availability of the offline racing mode option is like the icing on the cake.
---
4. Drag Racing: Multiplayer Racing Games
This classic nitro-fueled racing game has everything that a real gamer requires. It offers various customization and upgradation options; users can use these options to personalize their car as they want.
Read More: Best Fishing Games For Android! (2020)
It also comes with a multiplayer mode with which users can unlock licensed cars. Drag Racing is one of the oldest offline racing games for android.
---
5. CSR Racing 2: Best Offline Racing Games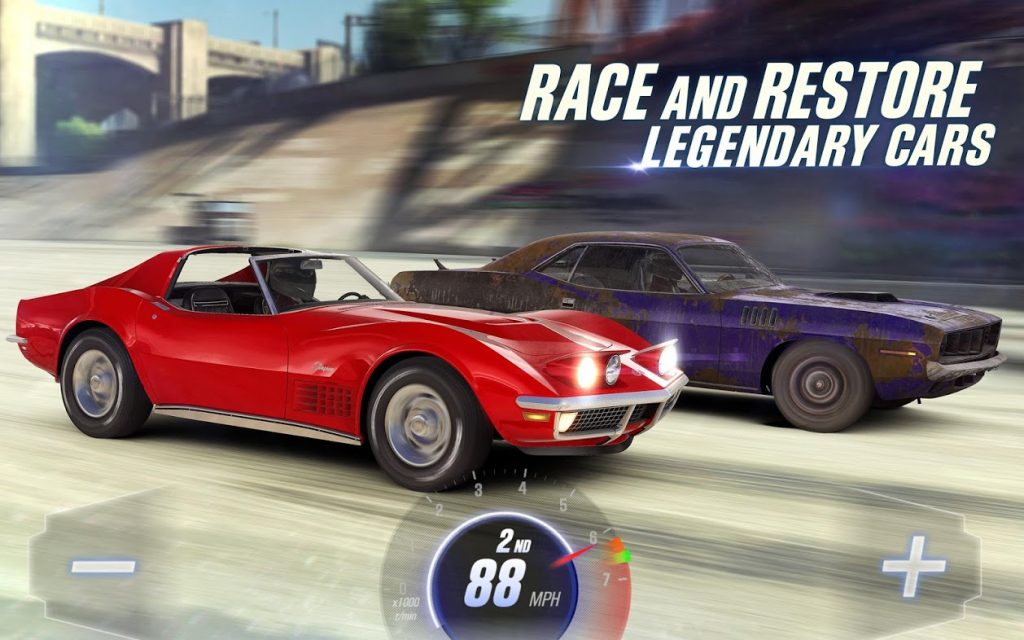 This drag racing game belongs to the popular CSR Racing series. It is undoubtedly one of the best racing games one can find in the market today. 
With its campaign mode, you can buy cars, add upgrades and play plenty of fury races. Equipped with 3D features and high-definition graphics it gives you a feeling of hyper-real drag racing game. Despite being a free racing game, it does not lack behind in providing its users ultimate gaming experience.  
---
6. GT Racing 2: The Real Car Exp
Another incredible option in the category of free offline racing games is GT Racing 2. It features a massive list of power-packed cars and has close to 13 racing tracks and 1400 events to offer.
Compared to other free games, GT Racing 2 is not that aggressive but still has a lot in its bucket. You can compete with other players, upgrade and customize your cards with advanced tools.
---
7. Racing Fever: Best Offline Racing Games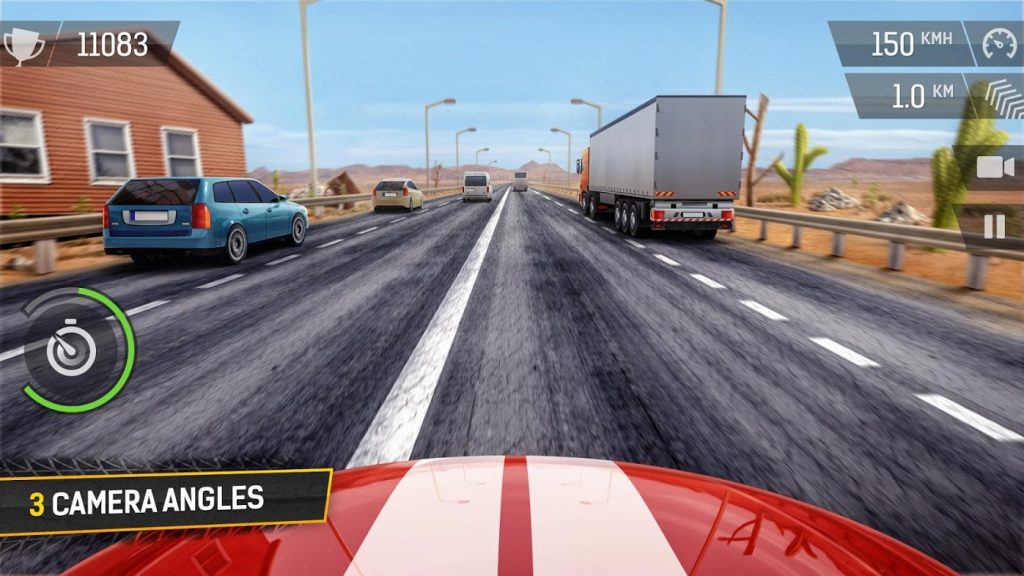 Known as one of the most risky games, Racing Fever surely deserves a place in the list of top 10 offline racing games. 
You have to take various risks to earn coins, and the only way you can survive is by keeping your car in the middle of the road.
Read Also: Top Offline Shooting Games for Android
It is a multiple player racing games and features various racing modes and gaming environments along with slow-motion and leaderboards mode. 
---
8. Hill Climbing Racing 2: Best Racing Games For Kids
Specially designed for kids, Hill climbing is quite easy to control and comes with precise yet straightforward features. 
Players have an option to personalize their vehicles and are supposed to race on hills with their components. This multiplayer game includes various daily tasks, achievements, campaigns, and challenges.
This freemium android driving game is undoubtedly worth a try. 
---
9. Beach Buggy Blitz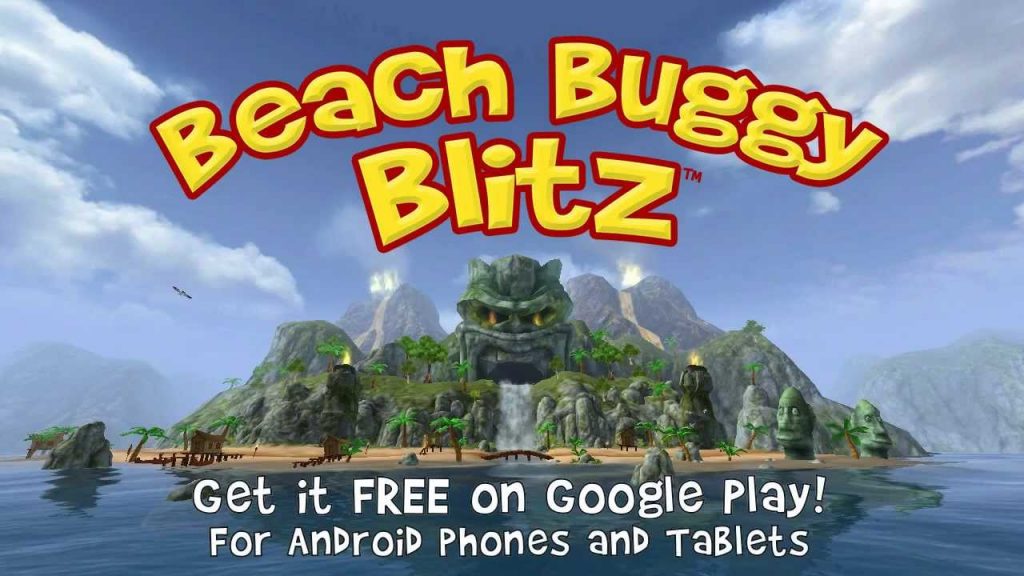 Enjoy racing on mysterious tropical islands with Beach Buggy Blitz. It features incredibly featured graphics. It is suitable for all age groups and has a massive collection of unique power-ups and performance upgrades.
You can explore secret caves, sweltering beaches, ruined temples, and volcanic eruptions with this stunning game. 
Destroy giant crabs, Tiki statues, lava monsters, and grass tents to win the game. Try it today.
---
10. Motorsport Manager Mobile 3 
Motorsport Manager is a relatively new racing simulator. To start with, you have to make your own fictional racing game, hire employees, win multiple races and events, upgrade your business, and make your car better. 
You have to train your racers to race well to win the game. This comprehensive game is considered as one of the best offline games from 2018 list.
---
11. Real Drift Car Racing 
The primary focus of this game is on drifting. It comes with various levels of difficulties. Multiple tracks, campaign mode, car unlocking, and tuning options are few of its highlight features. 
Unlike other best driving games, it comes in both a free and paid version.
---
12. Road Rampage: Racing & Shooting to Revenge
Anyone who wants to become the ultimate champion of intergalactic racing events should install this free car racing game of OneSoft. What's great about this Android game is that it's completely free and offers much more than just a few race tracks.
Read Also: Best Simulation Games for Android & iPhone
The game has its own garage where players can unlock new cars and upgrade their artilleries, wheels, engines, and armor to make your vehicles immune to shooting and collisions.
So, people who are obsessed with thrilling combat racing games, Road Rampage is highly recommended!
---
13. Death Race – Killer Car Shooting
Do you love fierce car racing battles? If yes, then this action-packed game will keep you on the edge of your seat for hours. It is an official free racing game of the Jason Statham's action thriller film, Death Race.
What's great about this game compared to other best offline racing games is that it brings the most realistic circuits with awesome high-end 3D graphics o give you the best car shooting experience.
---
14. Crazy Car Traffic Racing Games 2020: New Car Games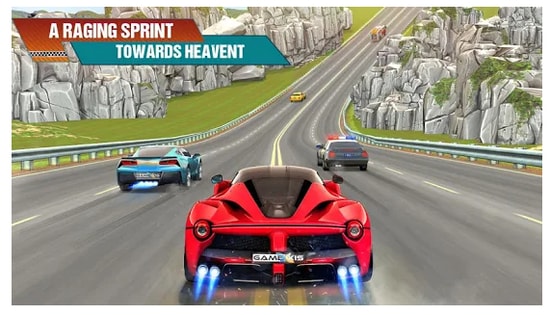 Developed by Gamexis Inc., Crazy Car Traffic is another best offline racing car game for Android in 2020. This game features amazing 'Endless' and 'Drag' racing games mode, especially for users who are bored playing silly long drive games.
Wonderful music and entertaining modes, high-quality graphics, realistic driving controls, and beautiful 3d environments are some of its praiseworthy features. Highly recommended for gamers who love a bit of craziness and surprises while playing challenging games.
---
Conclusion: Offline Racing/Driving Games
Keep yourself entertained, even in low connectivity areas with android driving games. You can play them anywhere and anytime without worrying about internet speed. 
Pick the best offline racing game for you and start playing.
Prachi Dani is a technical content writer who specializes in areas of science and technology. She is highly up to date with technological transitions and transformations. Writing is not her passion but the only thing that carries satisfaction in life. If not writing, you may find her engrossed playing action games on her treasured smartphone.
Subscribe to Our
Newsletter

and stay informed

Keep yourself updated with the latest technology and trends with TechPout.
Related Posts