18 Best Free Instagram Followers Apps (Android/iOS) 2021

Building your connections and getting followers on a Social network giant like Instagram is quite a difficult task. Fortunately, several apps can help you in getting likes and followers on Instagram in seconds. 
The default Instagram app does not provide any methods to boost the followers; however, few dedicated and free Instagram Followers apps come to your aid in such scenarios.
Get Free Followers on Instagram and manage them effortlessly with the help of these apps. The market is filled with numerous applications, but only a few can meet users' expectations and are completely safe to use.
Read Further to check the list of best and free Instagram followers apps that you may consider in 2021 to increase your account followers. 
Top Free Instagram Followers Apps for Android & iOS in 2021
Want to become popular on Instagram? The first and obvious thing you need to do is to boost your followers count on Instagram. The following list contains a bunch of the best Instagram follower apps that can help you rapidly gain free followers for your Instagram account.
1. Social Scan 

If you are looking for an indispensable app that can efficiently manage and monitor your Insta account, then Social Scan can be a good pick. It is loaded with multiple features and comes with a minimalistic and pleasant UI.
Use it to know the active users, who are following your account along with your unfollowers. It also gives you a single screen view of the number of likes, comments, posts, followers and much more.
It is a handy and lightweight application that does not consume too much memory space. Social Scan is fully compatible with iOS platforms and is completely free of cost. 
However, if you wish to enjoy some added features you can opt for its premium version. Which support multiple functionalities and allow you to find out: 
Your most active posts. 
Popular hashtags. 
Active users and
Details about your followers who do not follow you back and whom from your follower list you don't know.
---
2. Follower Analyzer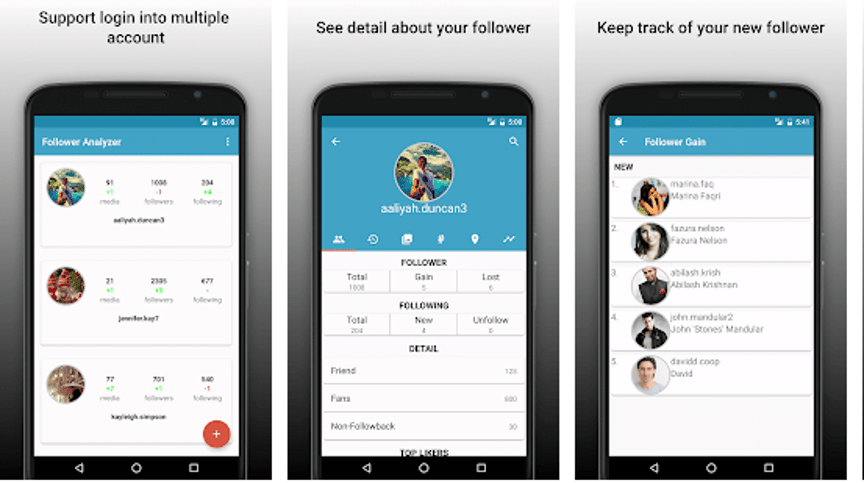 Use this stunning app to access in-depth data of your Instagram account. Its basic version covers all basic functionalities including followers, unfollowers, block and unblock followers, track new and lost followers.
Read Also: 15 Best Instagram Tools For Marketer
Apart from this, you can also use it to check who blocked you recently and whom you have blocked. With it, you also get access to crucial statistics like a total number of posts, likes, comments, photos, videos and many more on your Insta account.
---
3. InsTrack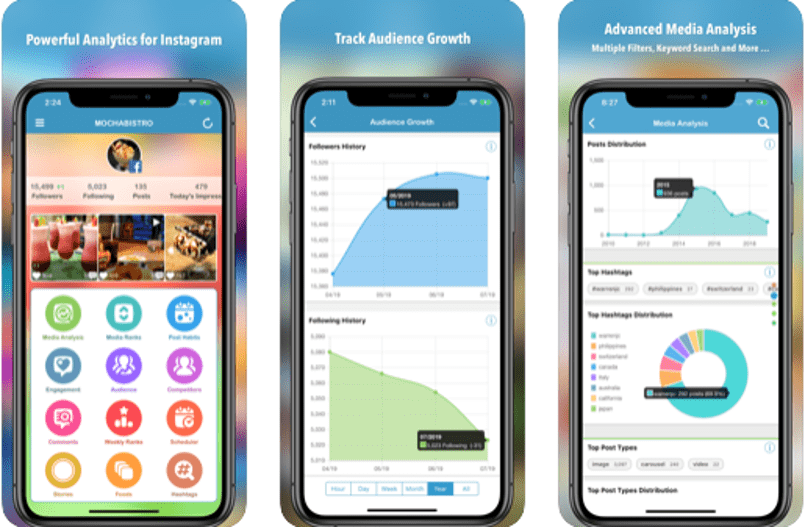 Get free Instagram followers Instantly with this smart and simple to use too. It provides detailed statistics of your Instagram account including followers/ unfollowers data, the total number of likes, comments, and subscribers.
Apart from this it also allows you to toggle between multiple accounts.
---
4. Crowdfire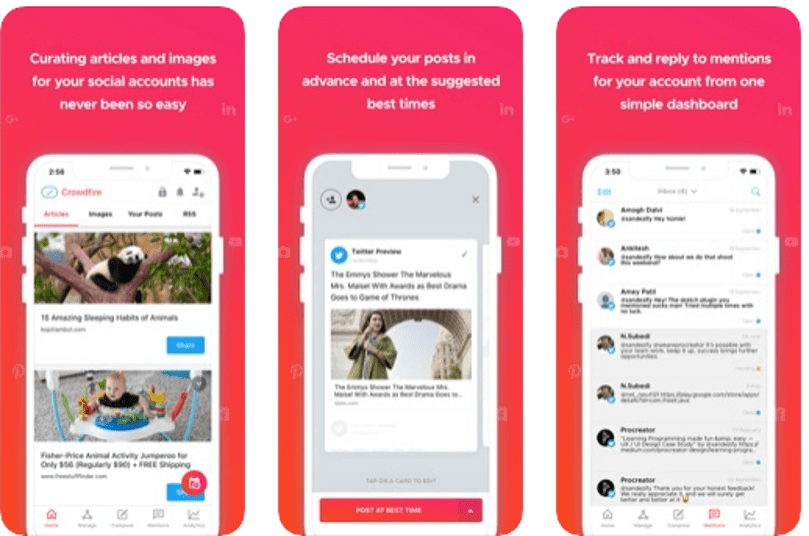 Next on our list of best and free followers app for Android is Crowdfire. Use this freeware application to enhance user engagements and know about trending posts and hashtags. 
Use it to discover details about your new followers, unfollowers, who unfollowed you recently, inactive users and many more.
Loaded with many features Crowdfire compliments your Instagram account perfectly.
---
5. Followers and Unfollowers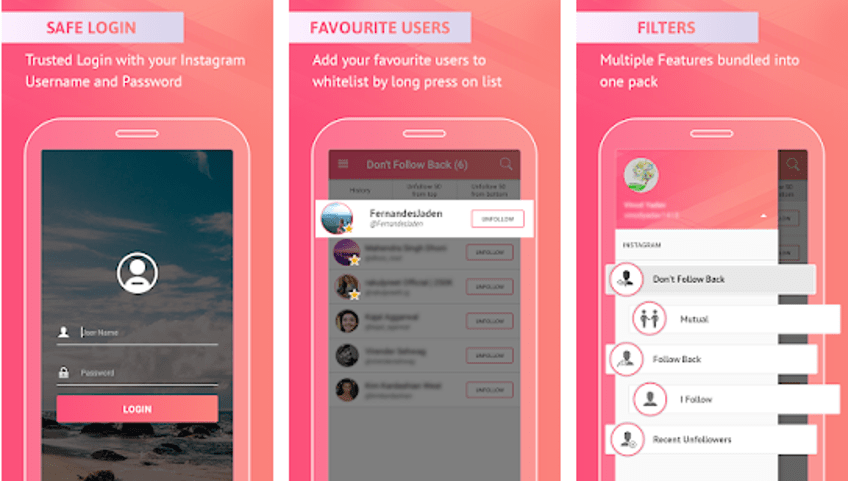 Pick this best app to buy Instagram followers for adding flying colors to your account. Use it to follow new people and to unfollow whom you are currently following. The app enjoys a rich download number along with a 4.6/5 user rating.
With this stunning application, you can get useful insights about your Insta account along with the followers/ unfollowers data. Use this free tool to grow your account followers. 
Don't follow me back, mutual followers, follow back, I follow, Recent Unfollowers and mass unfollow are some of its key features.
It is compatible with Android 4.0 devices. Get this reliable and safe app today with the link below.
---
6. Followers+ Followers Analytics for Instagram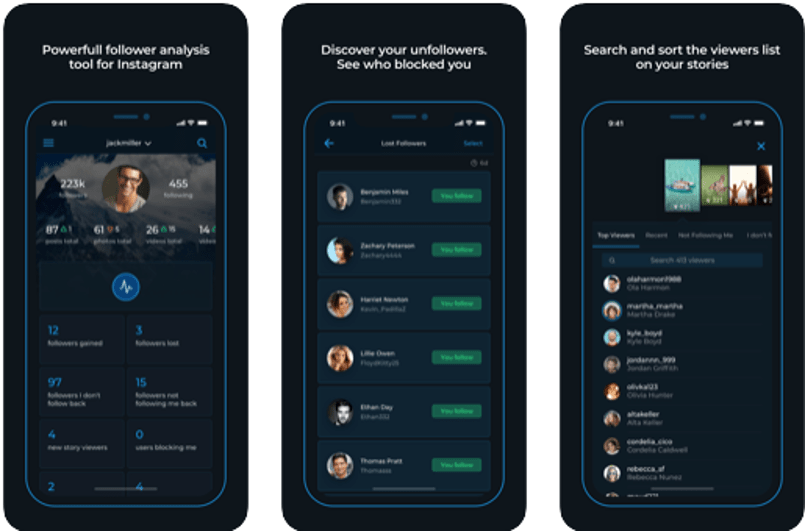 Next on our list of best Instagram followers app is "Followers+ Followers Analytics for Instagram". It comes with high-end analytics tools and works seamlessly well on both Android and iOS platforms.
Read More: Best Instagram Photos & Videos Downloader Apps
Use it to manage multiple Instagram accounts and monitor the total number of followers, check details of the comments and likes. Apart from this, it also gives you valuable details about the number of posts, videos, comments, photos on your account. 
To add on to this it also gives you detailed data about your followers gained/lost, views on a new story, users blocking you, new profile stalkers and followers who do not follow you back along with your followers whom you don't follow.
---
7. Insights+ IG Follower Reports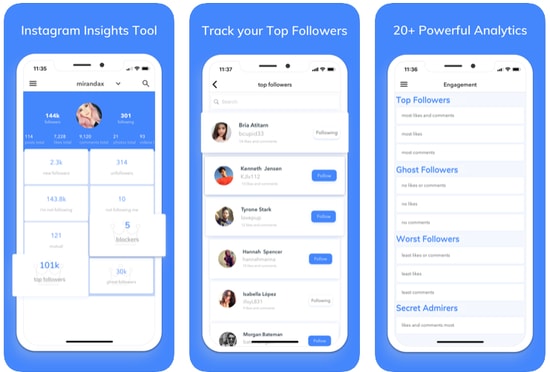 Next on our list is this smart tool to get free Instagram followers instantly. It is an all in one tool for iOS users which provides useful statistics about your account. 
It is a useful tool if you need detailed information like the number of followers, who unfollowed you, whom you are not following back, likes and comments on your posts, and who removed their comments and unliked your posts.
---
8. Followers Track for Instagram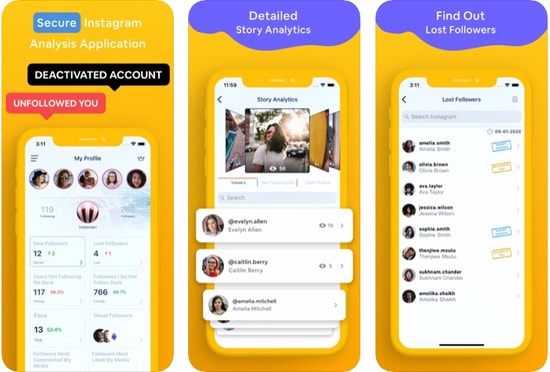 Next on our list of best Instagram followers apps is this incredible app. It allows you to check details related to your account. Who followed who, who unfollowed you, your followers whom you are not following and much more.
It is a free app that comes with a user-friendly interface and simple working. However, if you wish to enjoy additional features like data about deleted comments, blocked Instagram followers, you will have to take its upgrade pack.
---
9. Followers Insight for Instagram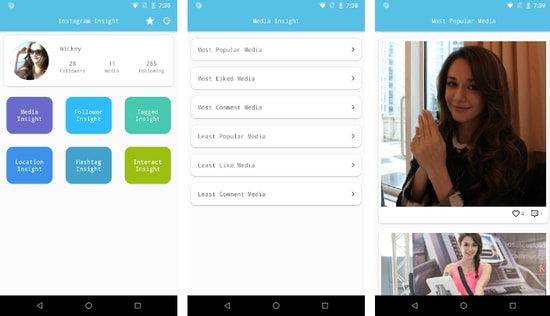 With a rich customer base and a great user rating of 4.5/5, this tool deserves a place on our list. The app comes for free with all basic functionalities.
However, its premium version offers a set of advanced features like: 
People who blocked you. 
Followers gained and lost on your account.
Get details of inactive users, potential spammers, and spies.
Find out who are your loyal followers.
---
10. Followmeter on Instagram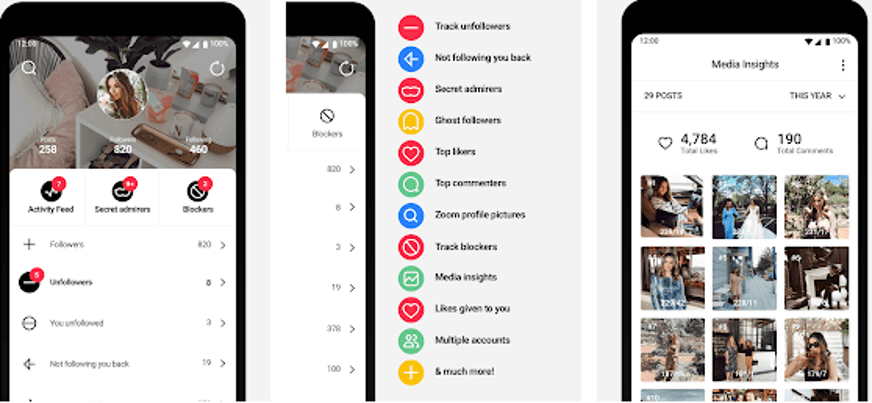 Next on our list is this stunning app powered with an incredible and simple interface. Use it to manage your account effortlessly and get useful insight like:
Total likes
Number of comments
Average of your total likes and comments.
A total number of followers gained and lost.
It is a free app but if you opt for its premium version you get to access its "Discover Section" too.
---
11. Free Followers & Likes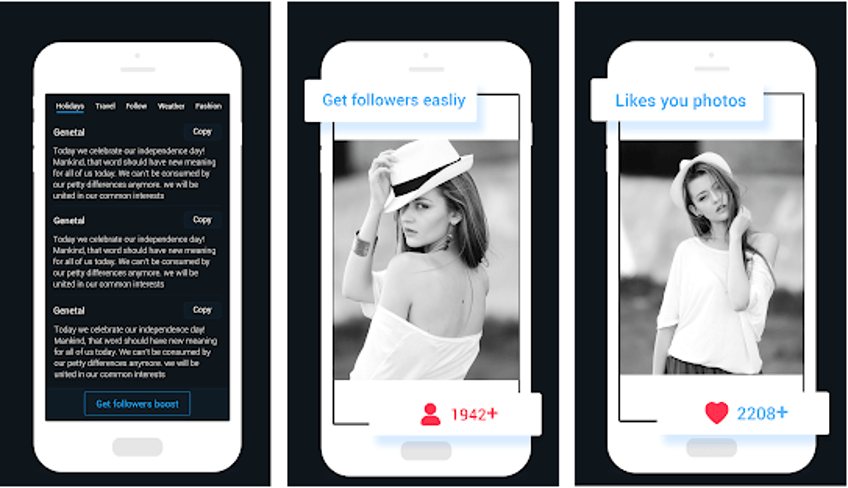 Another best app to buy Instagram followers is "Free Followers and likes". If you are looking for an app that can boost your followers, then choosing it will be a good decision. It gives you details about all trending videos, tags, photos and many more.
Read More: Best Free Ways To Generate Instagram Likes
Find suitable captions for your posts, details of your followers, likes, and comments with this incredible application.
---
12. Unfollowers & Followers for Instagram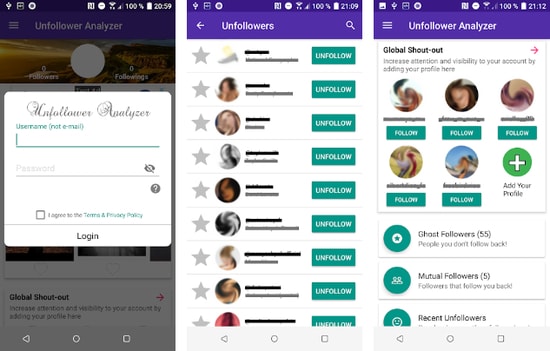 Use this intelligent tracker tool for monitoring your Insta account. It also assists in enhancing follower engagement and provides useful details of who followed you recently and who unfollowed you. Apart from this, you can also use it to check your new followers, non-followers and delete followers. 
Download this Instagram followers app on your Android device using the below link
---
13. InControl Followers Track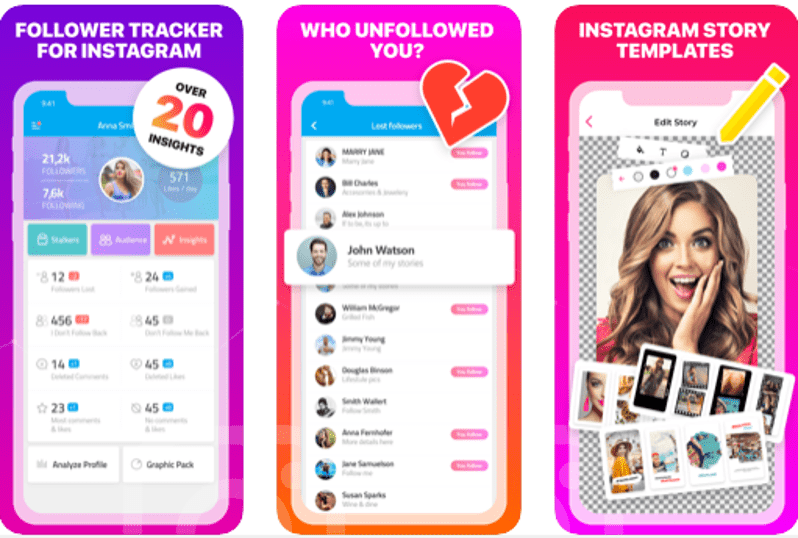 Keep your Instagram account in control and improve your social network with InControl Stats. It is a simple tool which provides relevant stats like:
Your fans
Your recent followers and unfollowers.
People whom you recently unfollowed.
Inactive users, ghost followers, secret admirers, nearest followers and many more.
---
14. Get Real Followers & Likes for Instagram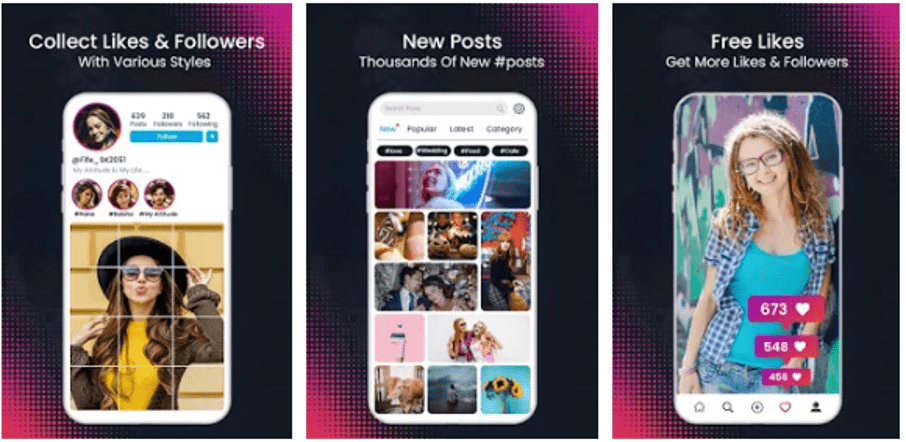 If you're looking to get followers on Instagram without following, then this stunning application could be the perfect option for you. 
Use it to know about the most trending hashtags. You can create and save your own hashtags to make your posts visible and get more likes and comments on them.
Pick it today to know more about the most popular and trending tag to enhance your followers list and likes.
---
15. Organic Followers For Instagram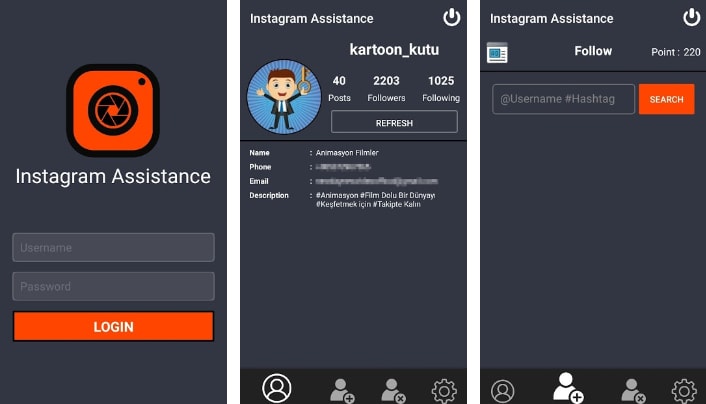 The next free Instagram follower app on our list is called Organic Followers. Developed by DikaSoft, this app allows you to define and find your ideal audience based on your Instagram niche or field. You can rapidly grow the reach of your followers and likers using a variety of popular hashtags or keywords related to your niche. 
A remarkable feature of this application that most of the users find helpful is that it lets you find only the followers that will follow you back.
---
16. Free Likes & Followers for Instagram 2021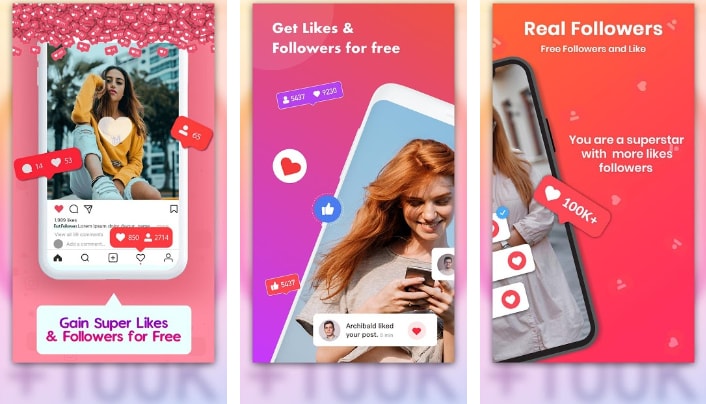 Anyone who wants to get real likes and followers on Instagram without spending a fortune should install this application. The interface of this app is relatively easy to navigate and designed with user-friendliness in mind.
With this app installed on your smartphone, you can grow your Instagram following and boost audience engagement rate in no time.
---
17. GetInsta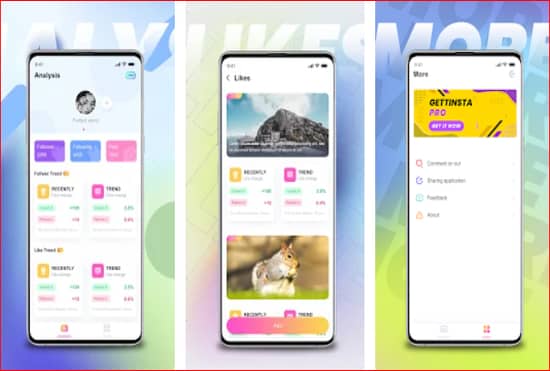 GetInsta is yet another best Instagram followers app in 2021 to fetch you the followers as well as likes. It is safe to use and then, it doesn't cost a penny. Besides that, the good side of using this app is that it only brings the real users to follow and like. You earn free coins on liking the posts by others or by following after which you can post get likes or get followers tasks too. It helps gain active and real followers on Instagram that really count. If you are into finding the best app in this category, you can surely try this one.
---
18. Followers Gallery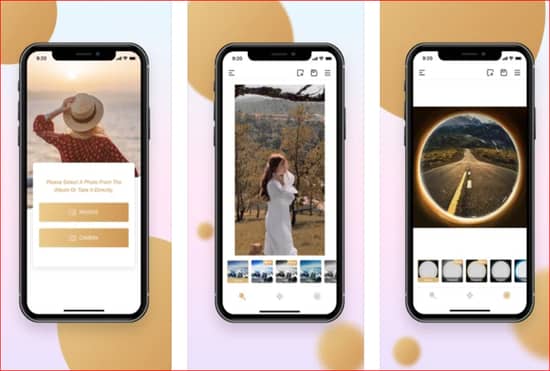 While it is easy to count the fake followers and likes on your Instagram profile, Followers Gallery makes sure you don't need to do that. It is among the best Instagram followers apps for the right reasons. First of all, like any decent Instagram follower app, this one is capable of earning you the real and active followers along with the likes. Besides, you get the coins by following or liking the users and their posts. Available for both platforms, iOS and Android, this Instagram followers does the deed for free and is a must-try.
---
Final Words: Best Apps to Get Real Instagram Followers (2021)
So, folks, these are some of the best free Instagram followers apps that you can pick in 2021. Choose one to boost your social network and increase your followers instantly.
Each of the aforementioned applications offers a simple yet effective way to provide instant followers, likes, and comments on Instagram. Just pick one, connect it with your Instagram account and you are good to go.
Prachi Dani is a technical content writer who specializes in areas of science and technology. She is highly up to date with technological transitions and transformations. Writing is not her passion but the only thing that carries satisfaction in life. If not writing, you may find her engrossed playing action games on her treasured smartphone.
Subscribe to Our
Newsletter

and stay informed

Keep yourself updated with the latest technology and trends with TechPout.
Related Posts