Best Free Ways To Generate Instagram Likes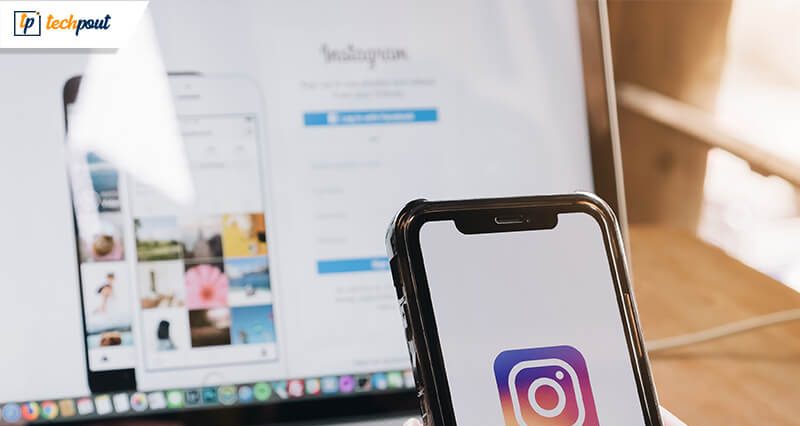 Do you want free Instagram likes and free Instagram followers for your Instagram profile? Well, who wouldn't want to generate Instagram likes for free? We all do!
With such a massive audience and big branding opportunities, Instagram has become one of the world's most popular social networking platforms with over one billion monthly active members sharing over 100 million photos and 8.4 billion double taps (Instagram likes) every day.
Isn't it engulfing? It has rapidly gained popularity and become an integral part of our daily lives in no time at all; we use it to connect with friends and family, to catch up on current events, and, of course, most importantly, to entertain ourselves.
So, if you own an online shop or a small business, getting more Instagram likes and followers may help you gain more customers and revenue for your enterprise.
Luckily for you, there are various ways that you can use to generate more Instagram likes and way more visibility and engagement too.
How to Generate Instagram Likes for Free
First rule: Never purchase Instagram likes, automatic followers or views from any marketing tools.
Getting noticed & building a healthy following on Instagram can be one of the biggest turning points to help your business take off.
The goal should be expressing your best talents by sharing content that people value.
It takes a lot of strategy, skills, and patience, but if you're ready to up your game, we've 6 effective tricks for you to get more free Instagram likes.
Let's get into it.
1. Capture High-Quality Photos
At the time of this writing, the most-liked post on Instagram is a photo of an egg, shared by the account @world_record_egg, created with a sole purpose to beat the previous record held by Kylie Jenner (18 million likes).
So, if you're looking to make a great Instagram post with you can generate Instagram likes for free, all you need is a good smartphone to capture better-looking photos.
To get you started, here's the latest best selfie apps and free photo editing software list to make your pictures worth sharing.
2. Use Creative & Popular Hashtags
Hashtags were developed in 2007, and have only grown into more and more powerful in social media platforms.
Hashtags, when used properly, can help you spread awareness of your brand and can improve overall engagement on Instagram to reach potential customers.
The most popular hashtag on Instagram is #love (don't forget to choose hashtags in such a way that describes your posts).
Be entertaining, sarcastic, or outrageous–just don't be DREARY.
Must Read: How To Add a Link To Your Instagram Stories?
3. Create Great Content
Quality content is what sets your Instagram account apart from the crowds and delivers the true message into the minds of your customers.
Nothing can beat a good quality content to get more likes and followers on Instagram. The higher the quality, the better the outcome will be.
All other components (photos, videos, hashtags, etc.) of your Instagram account provide an additional support role.
Ultimately, quality content is the real foundation for organically generating Instagram likes & followers on your page!
4. Know Your Target Audience
When it comes to advertising your brand on Instagram, it's essential to understand who your "target audience" is, and how to reach them.
If you own an online toy shop, your target audience or potential followers (who have yet to land onto your Instagram page) are mostly family people and anyone else with children under the age of 10.
As a result, before you decide what your content is, and how to present it, you need to recognize your true audience.
Understanding what your customers want and what they value can help you generate free Instagram likes and a loyal fan following on your page.
5. Create a Unique Style with Consistent Theme
When you develop a unique visual style and cohesive Instagram aesthetic for your feed and stories, it can greatly improve your brand's identity and makes it easy for your followers to recognize your posts.
A unique and organized Instagram visual gives your audience (and future followers) a sense of who you are and what makes your product stand out.
Distinctive styles with consistent themes can easily help you generate more Instagram likes and followers for your page.
Must Read: How To Download Instagram Stories Using Story Savers
6. Engage With Your Community
A good engagement rate is very crucial for generating Instagram likes, comments, and views for free.
A good starting point for growing your reach is to follow other similar accounts talking about your products and comment on their posts using relevant hashtags.
The more you interact with other similar users on the platform, the more visible your brand becomes, and the more Instagram likes and followers you'll gain from visitors to your profile.
This is it! This concludes our guide that will give you a clear insight on how to generate Instagram likes for free.
If you're looking for a way to increase engagement, generate free Instagram likes, comments, and views, then follow these above-mentioned tips & tricks and build up your loyal fan following in no time.
Do you know any such cool tricks? If yes, do let us know your favorite Instagram hacks in the comments section below.
Monil is a professional writer whose forte is absorbing a lot of data and help large technical organizations convey their message clearly across multiple products. An engineer by qualification, his affinity for design enables him to write to inspire, energize, and influence various audiences to uncover their true potential. When not writing, Monil is likely to be found listening to music, traveling, or simply excavating into his favourite cuisines.
Subscribe to Our
Newsletter

and stay informed

Keep yourself updated with the latest technology and trends with TechPout.
Related Posts