15 Best Instagram Tools For Marketer in 2020
Instagram is a popular photo and video-sharing platform, with over 7.7 billion users worldwide. More than being a simple social network, it is widely used as a revenue-generating platform by businesses and influencers.
It offers a lot of marketing tools that can add heaps and bounds to your basket of comments, likes, and followers. Instagram tools act as a catalyst in building a solid fan following and presence, which otherwise takes a lot of time and effort.
In this article, we will talk about some of the best Instagram tools for marketers, which can help in reporting, hashtag research, creating compelling posts, attract followers, analytics, organic follower growth, and more.
Refer to our article and pick the best Instagram tool to notice the change in your followers.
15 Best Instagram Tools That Successful Brands And Influencers Use:
1. Social Rank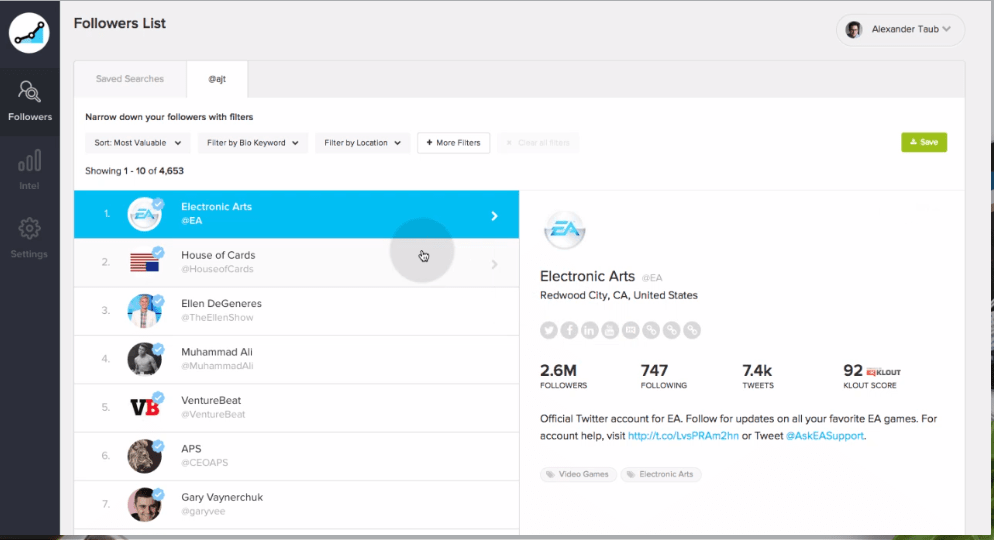 The number of influencers of your Instagram account speaks a lot about your brand image and presence. However, sourcing followers can be a nerve cracking task for many. Tools like Social Rank is what comes to our aid in such scenarios.
With it, you can analyze your follower's patterns and create appealing profiles and feeds. Use it to check the engagement level, followers count, and demographics to come up with more relevant stories for your targeted audiences.
With this handy and easy to use a tool, you can not only collect multiple information but also collaborate and analyze it to increase your reach. It also allows you to sort your followers based on their visiting patterns and engagement level.
Read More: 13 Best Marketing Apps To Promote & Drive Your Business
2. Social Insight

Next on our list of best Instagram Analytics & Marketing Tools is Social Insight. Packed with multiple features, it allows you to identify and organize your followers, schedule various posts from your PC, analyze the growth structure of followers, their engagement level, and interactions.
If you wish, you can also add a team member to your profile for better research. Its starting pack is priced at $20 per month. A 14-day free trial is also available.
3. Sendible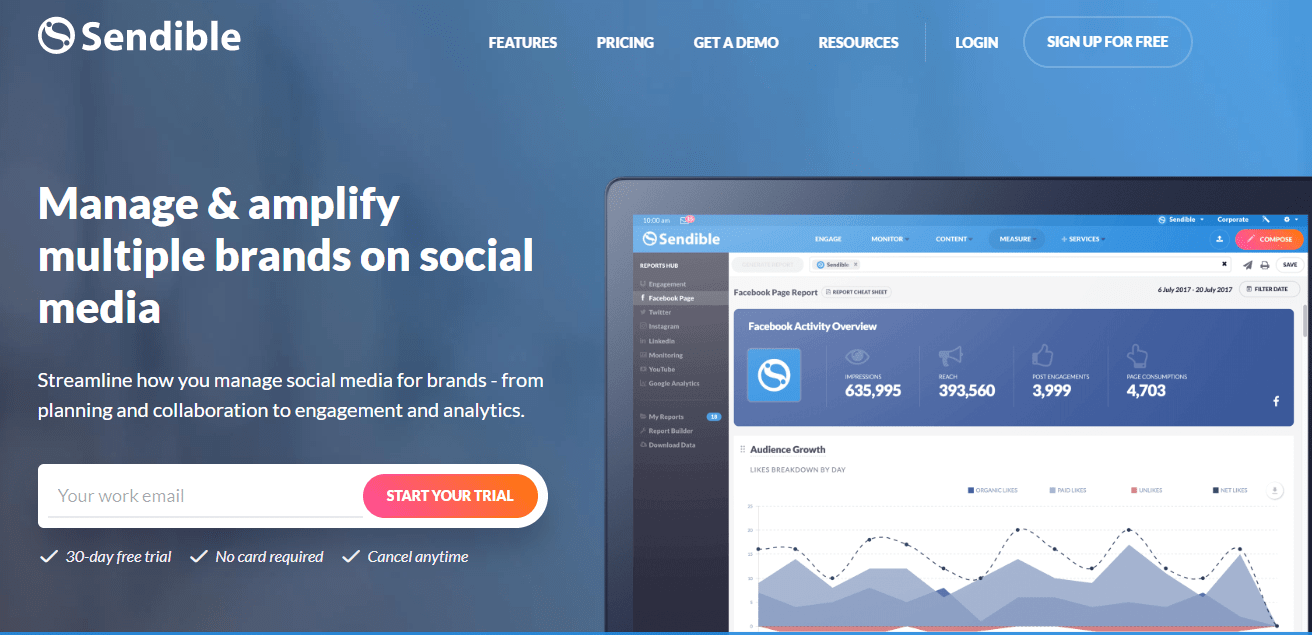 If you are looking for an all-in-one Instagram tool to grow your brand, then Sendible can be of great help to you. Tracking the performance of your posts, scheduling, and monitoring mentions are some of its prominent offerings.
It also comes with an improved content calendar that allows you to pre-plan content requirements and schedule various posts. Additionally, no content is directly posted on your account; rather a simple reminder is set, which keeps you informed about all upcoming jobs.
Pick the Best IG Tool For Scheduling and enjoy the hassle-free posting of content, images, and videos on your Instagram profile. To start with, you can try its 30-day free trial pack.
4. Unfold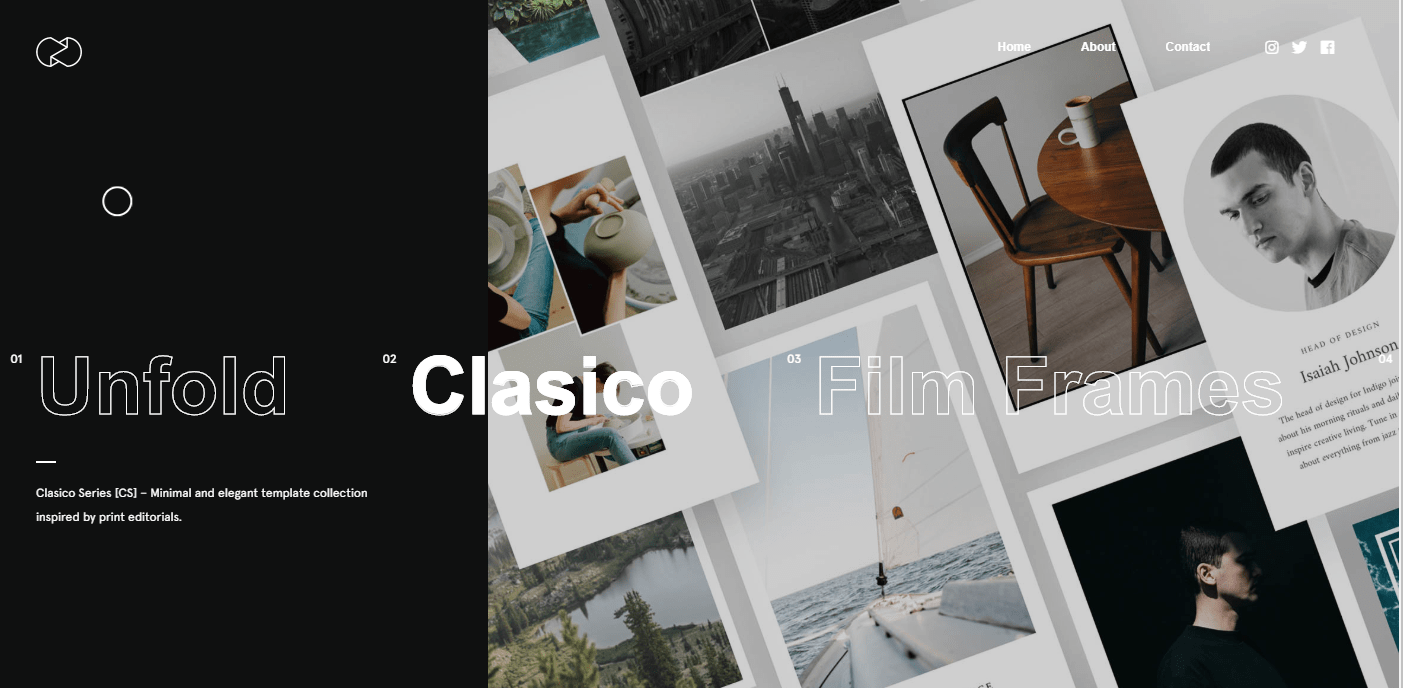 Experience new ways of marketing with Unfold, the Best Instagram Tool For Marketer. If you are still wondering which promotional strategy to use, Unfold will be of great help to you.
It provides a much-required boost to your creative mind and offers an array of eye-catching templates, fonts, text tools, etc. to create exciting and engaging stories. Create beautifully and professional-looking feeds to enhance your reach and engagement levels.
This story creator app is best suited for fashion, lifestyle, and travel content.
5. Hashtags for Likes
As its name suggests, "Hashtags for Likes" is the best Instagram Hashtag Search Instagram tool. It's a clean and convenient tool that suggests all relevant and trending hashtags suitable for your profile.
It offers a perfect solution to keep businesses updated on all real-time trending hashtags to enhance their presence and grow their followers and likes.
6. IG Hoot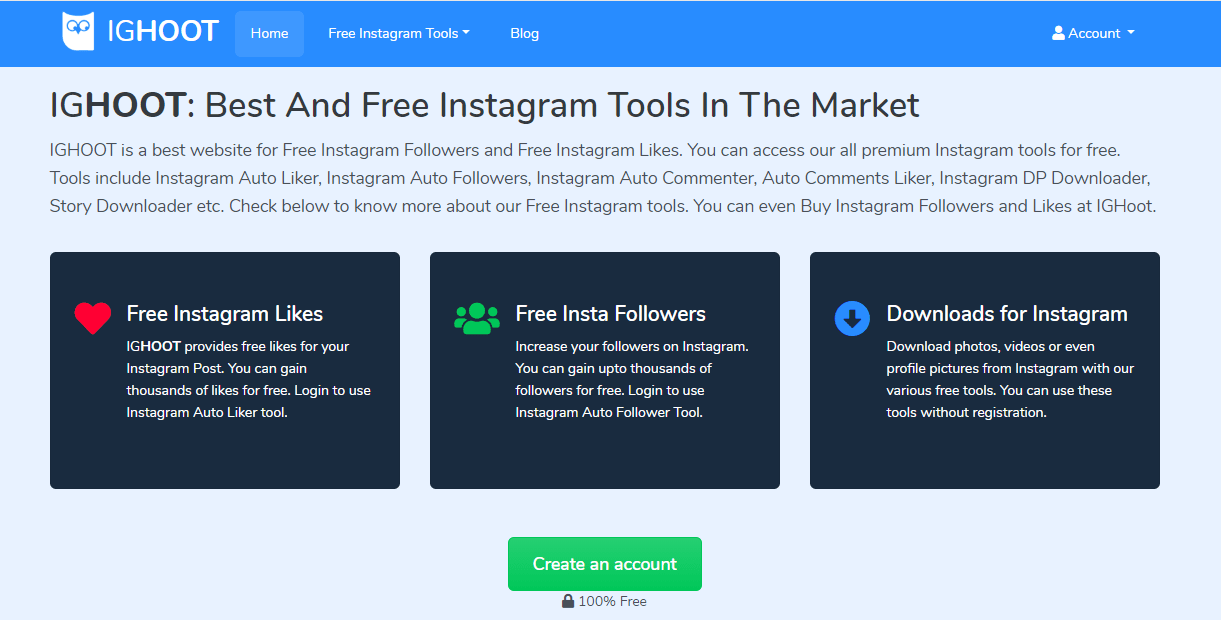 If you are looking for a unique and different approach to maximize your exposure and presence, then IG Hoot can be the tool for you.
It is packed with both free and premium services to suit various pockets. Its working strategy is based on Follow-for-follow and like-for-like mechanism. IG Hoot is an excellent budget Instagram tool which matches you with other people looking for followers and likes.
7. Canva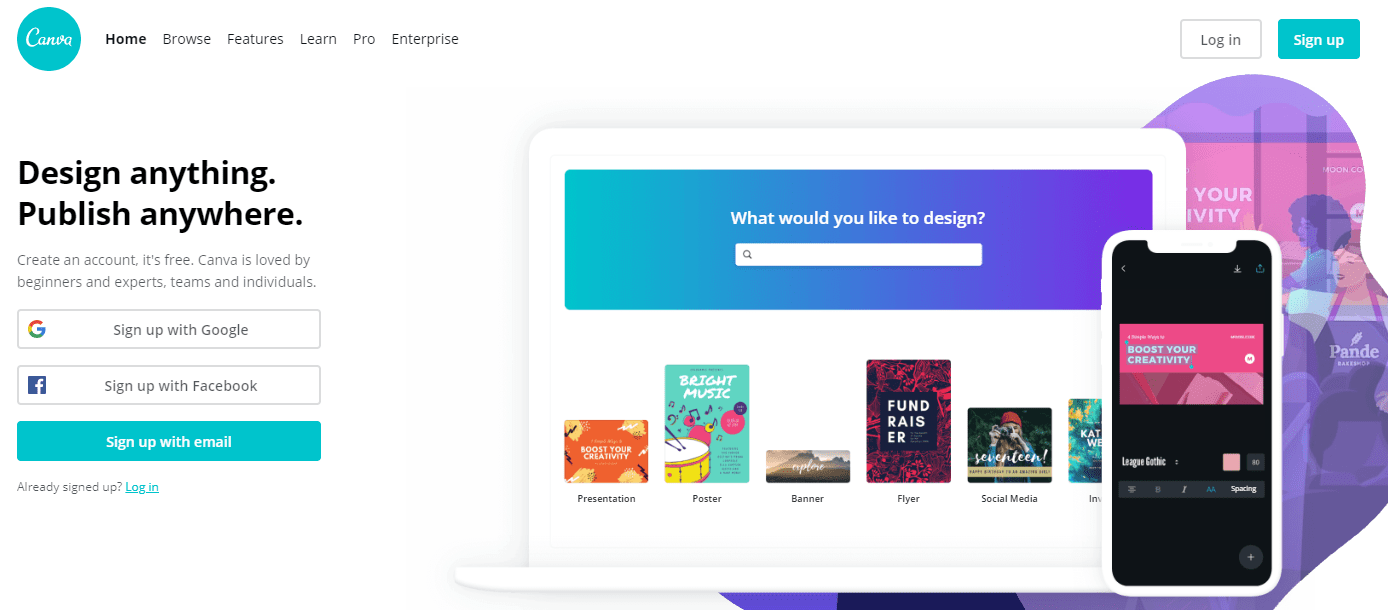 If you require unique and designer posts, then Canva can assist you well. It is one of the best Instagram tools for a business that does not have an in-house designer.
It has an array of designing tools and stylish templates to offer that help in creating class apart stories and content.
Let your posts stand out with this free and best Instagram Tool For Designing.
Read More: Best Instagram Photos & Videos Downloader Apps 2020
8. Viral Race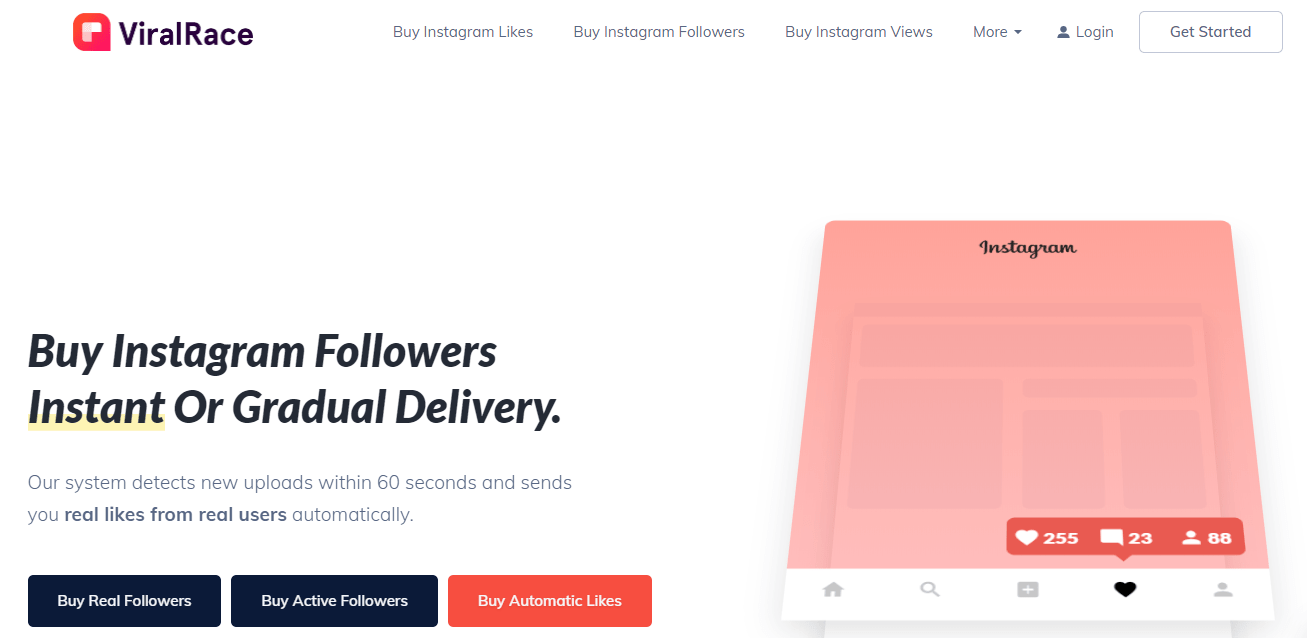 Next on our list of best Instagram tools for successful brands and influencers is Viral Race. It is known for its electric "Like" service, which automatically adds likes to your posts.
More likes mean more audiences and less requirement of hashtags to reach the targeted audiences.
You can opt for the best-suited package for yourself, depending on your requirements. Its packages start from 100-50,000 likes.
9. Soldsie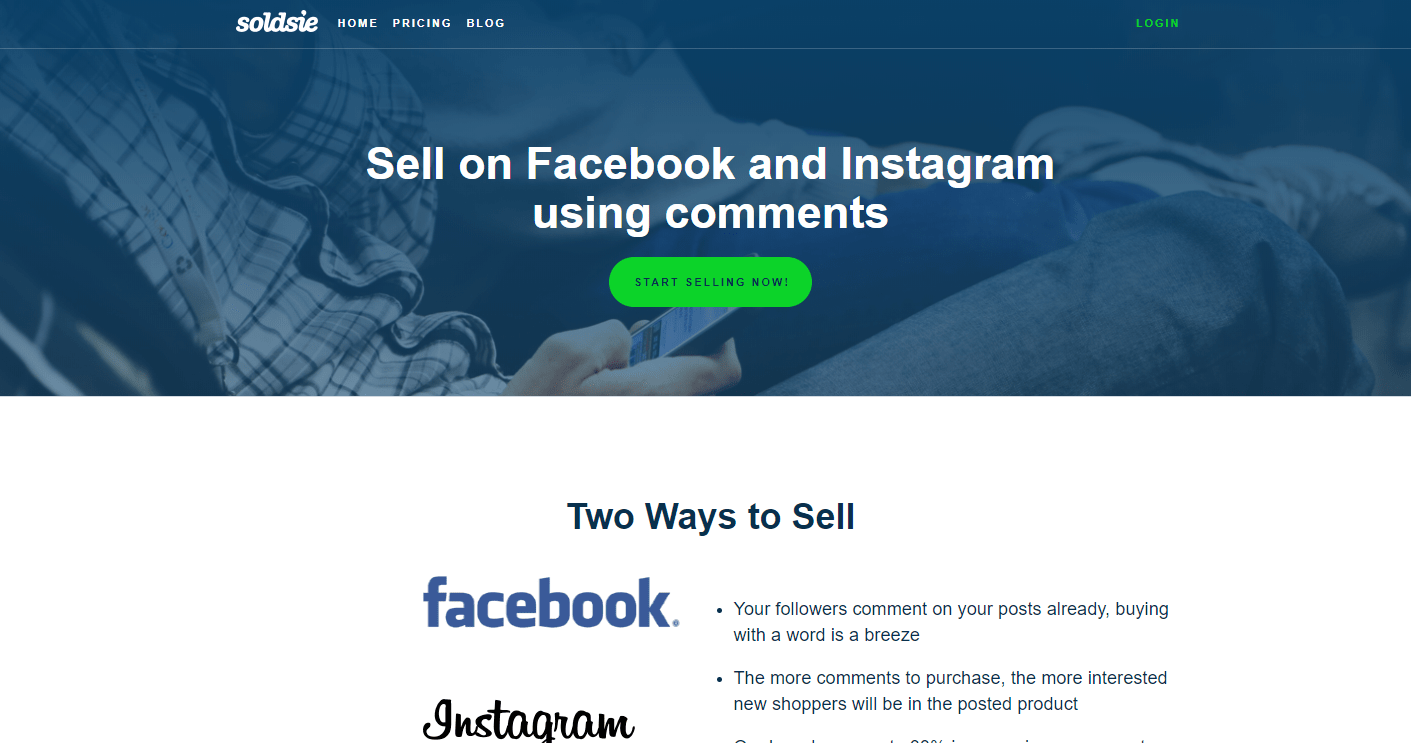 If you want to increase your sales and revenue figures on Instagram, then use Soldsie. It works on a simple conversion mechanism. Business is required to upload relevant product information and pictures, post which all users who are registered with Soldsie will be able to view and comment on your post.
Its monthly plan comes for $49 per month, and it charges a transaction fee of 5.9% for every conversion.
10. Grum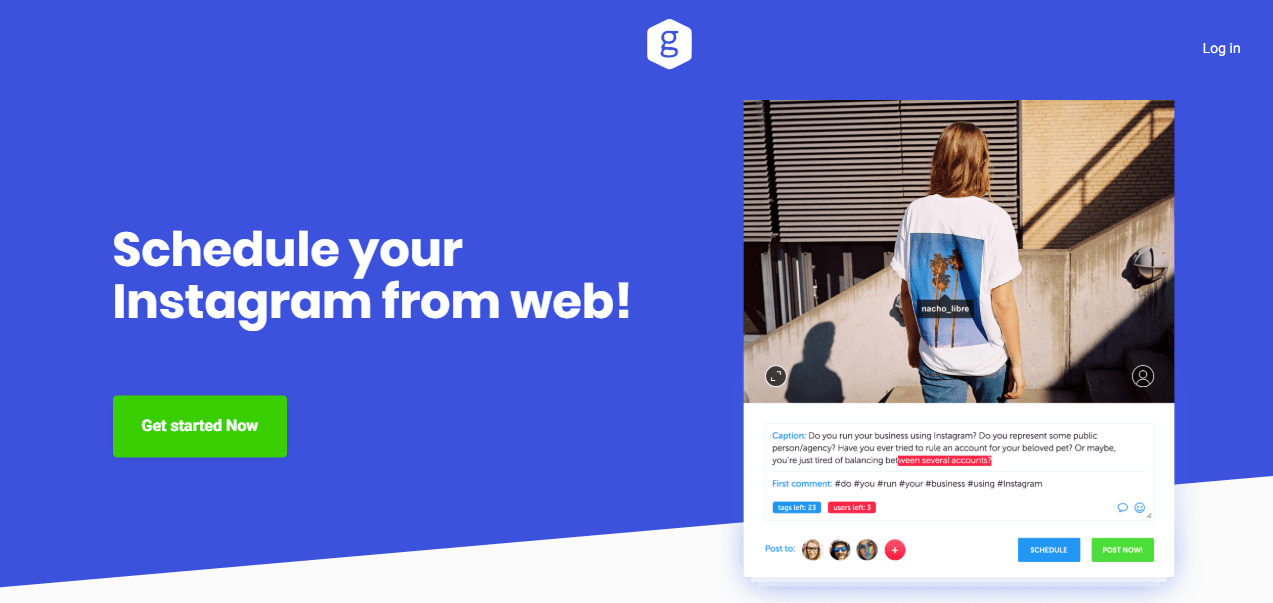 Another best application on our list of Best IG Tools For Scheduling is Grum. It offers a perfect way to schedule various feeds and content on Instagram.
It offers a free trial version for 3 days, and its basic plan starts at $9.9 per month.
11. Buffer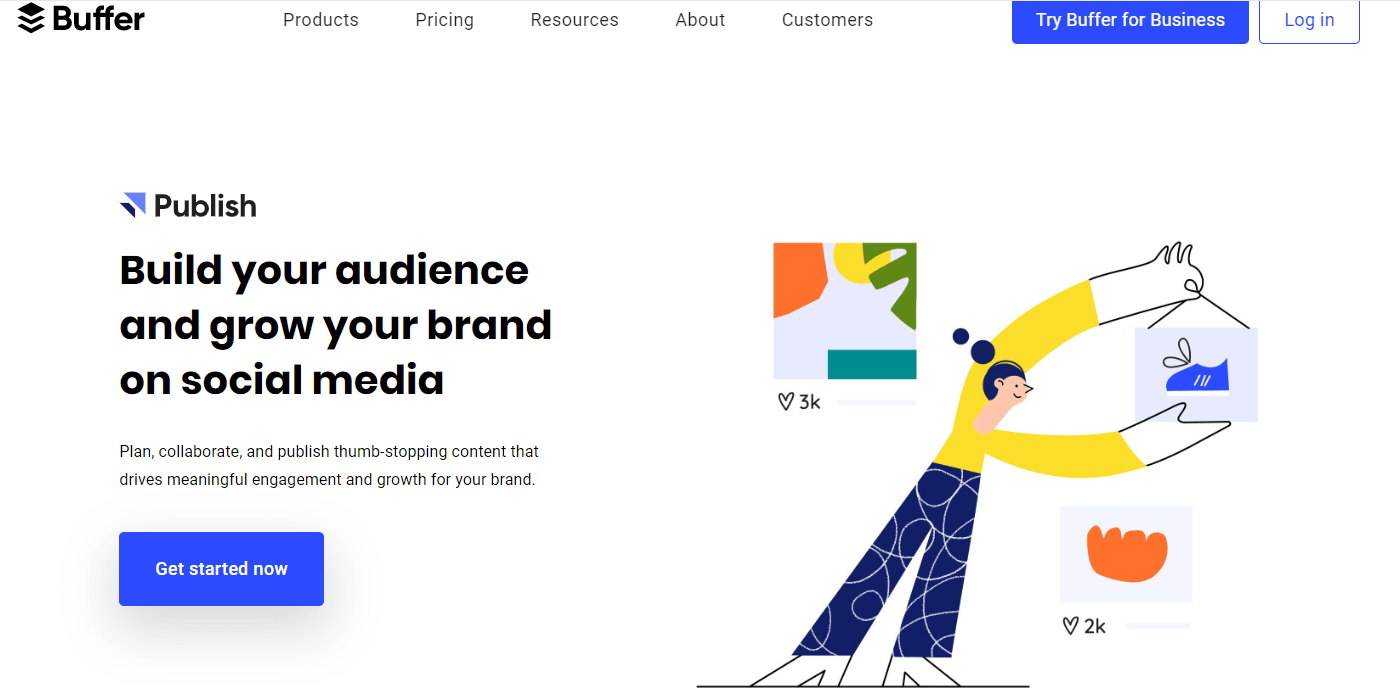 Another best tool for scheduling various posts that can enhance your Instagram presence is Buffer. In addition to Instagram, it also caters to other social media platforms like Facebook, Pinterest, Twitter, and Linkedin.
Buffer allows you to add various posts on social media platforms and check their performance. Use it to analyze the engagement level, clicks, and impressions on multiple posts.
Choose Buffer at only $15 per month.
12. Plann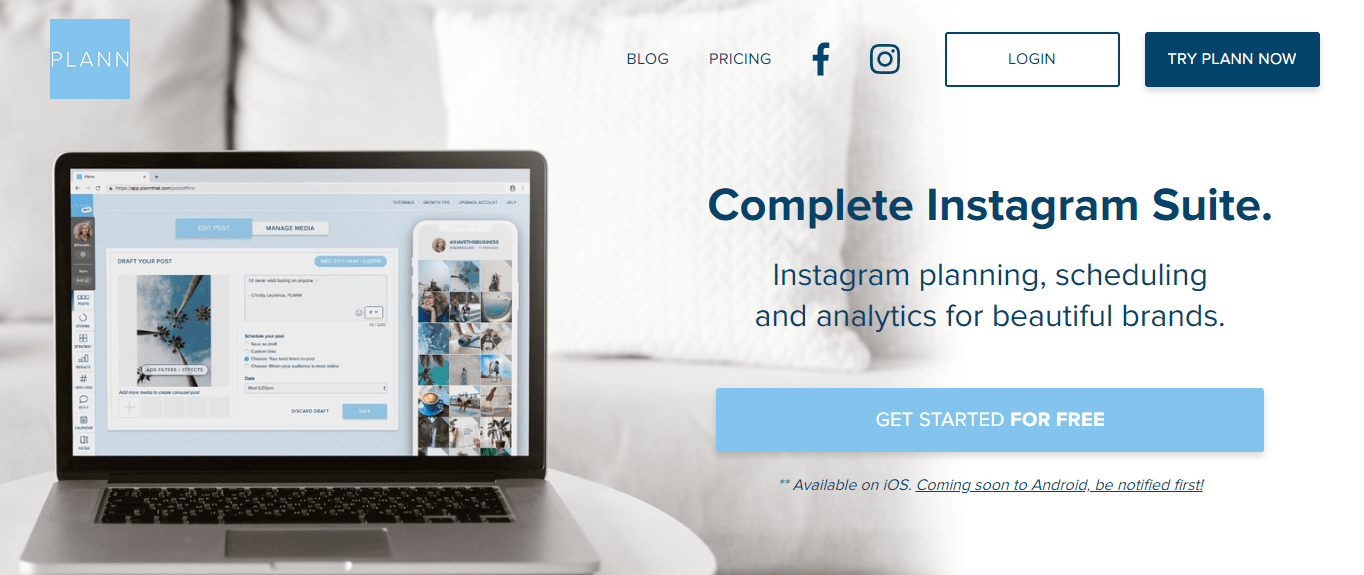 Plann is an all-in-in social media management tool. It not only helps you in creating engaging posts but also allows you to edit them from time to time. You can also use it to schedule various content and analyze its effects.
It is a perfect tool to check essential data, including your best-performing hashtag, best color scheme, and the most effective time of posting. Choose Plann today to organize, crop, schedule, and rearrange your posts for better results.
13. Afterlight

Polished content is what will help you in attracting more users' likes and comments. Use this incredible image editing app to add a refined and professional touch to your content.
It is priced at $2.99 and offers many filters, unique frames, and effects. It is compatible with both Android and iOS devices.
Read More: How To Start An Instagram Business? 10 Simple Ways
14. Loomly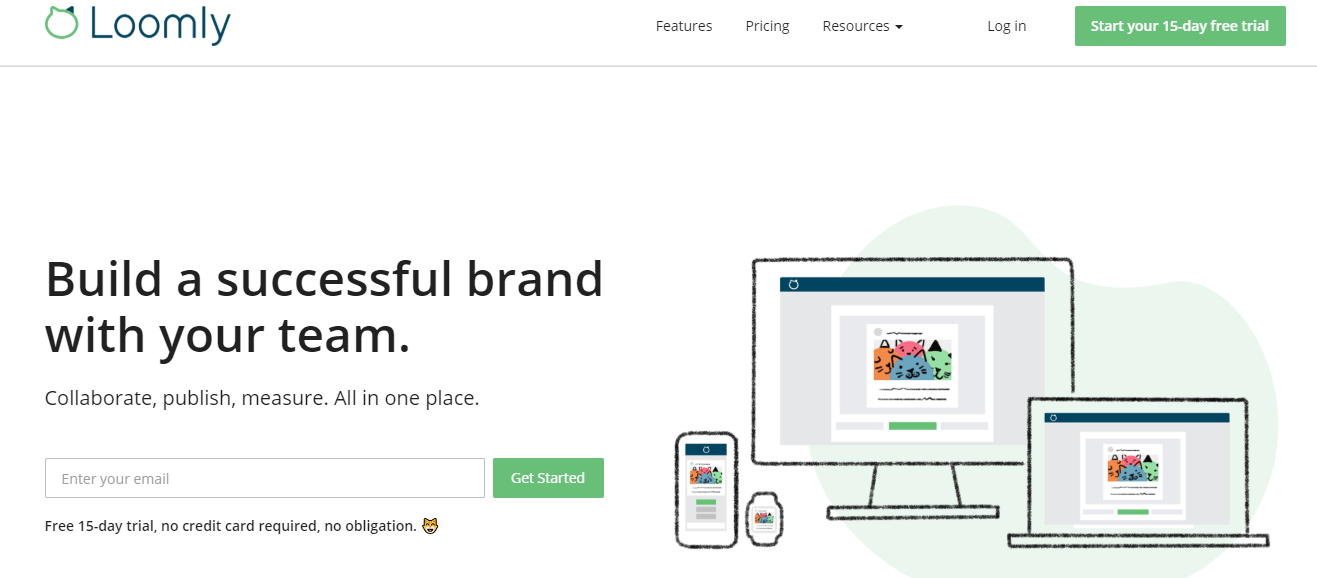 Enjoy your content at your fingertips with Loomy. If you are falling short of creative and engaging ideas, Loomly will surely help you draw users' attention.
Manage your content library, images, videos, and schedule your posts with this all-in-one Instagram tool. Use it to craft stunning content and posts. It also offers a 15 day free trial period.
15. Pablo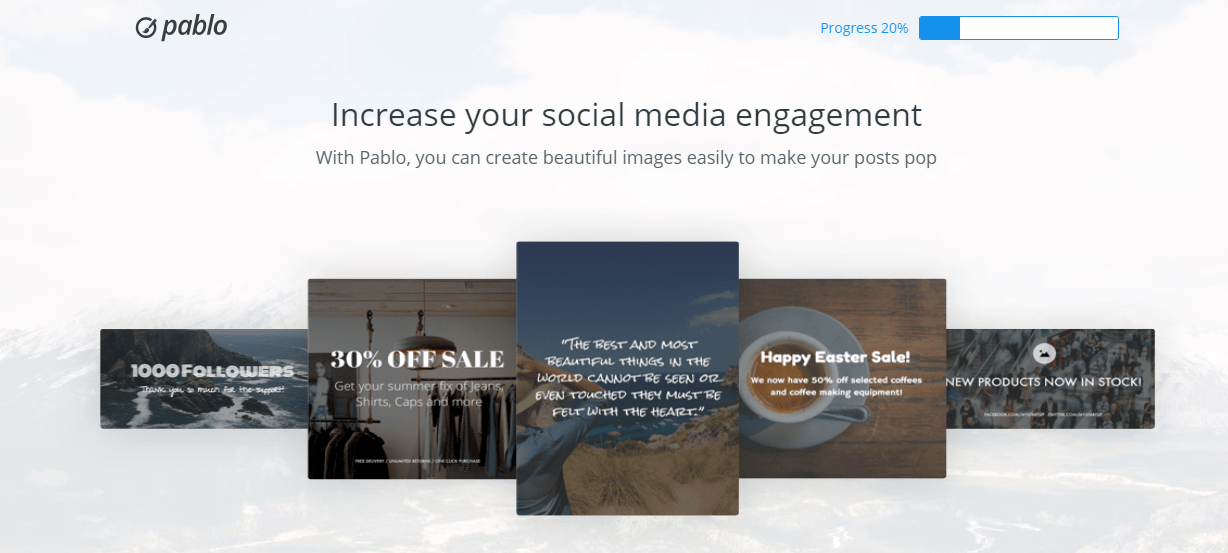 No Instagram post is complete without an eye-catching image, and that's precisely what Pablo does for you.
Its incredible image library makes it one of the best Instagram tools for marketers. Enjoy over 25+ stylish fonts and 500,000 images along with various resizing options with Pablo.
Final Thoughts
So that's all from our end. These are some of the best Instagram tools for the marketer in 2020, choose the best suitable option as per your needs and become an Instagram superstar in no time at all. These Instagram tools have everything that you might need to organize your accounts and boost your followers.
Prachi Dani is a technical content writer who specializes in areas of science and technology. She is highly up to date with technological transitions and transformations. Writing is not her passion but the only thing that carries satisfaction in life. If not writing, you may find her engrossed playing action games on her treasured smartphone.
Subscribe to Our
Newsletter

and stay informed

Keep yourself updated with the latest technology and trends with TechPout.
Related Posts