Top 10 Best Instagram Alternatives For Android, iPad, and iPhone

Social media platforms are growing in terms of popularity and with every new platform, the security and offerings list increases. Keeping that in mind the users have started to look for Instagram alternatives apps. If you are one of them then this article is going to help you in finding the best alternative to Instagram.
Instagram is one of the most popular social media platforms, especially among the younger generation. People nowadays are shifting from Facebook to Instagram as the interface is more user-friendly. Apart from that most of the influencers find their target audience on Instagram which makes it a better platform than others. The only thing which users are concerned about while using Instagram is privacy policies, Facebook and Instagram have made some changes in the privacy policy which has become a major concern and the reason to look for a better and secure platform.
Below we have shared the best 10 alternatives and their offerings that might help you in switching from Instagram. All the platforms/ apps that we have included in the list have better privacy policies and offerings. Keep reading to know in detail.
10 Best Instagram Alternatives for Android and iOS Devices
Here are some of the best alternatives to Instagram that you can use in 2021.
1. Snapchat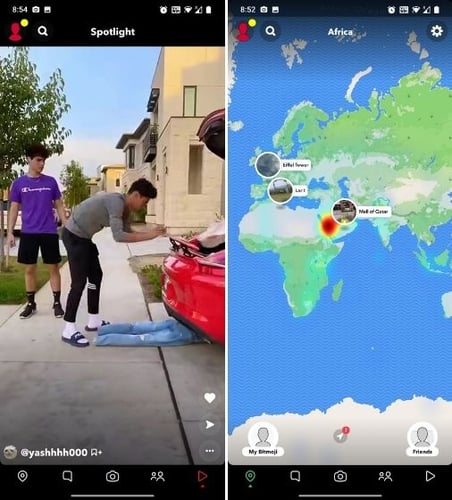 Snapchat is among the most popular social media platforms which have always been on the list of alternatives to Instagram, Facebook, and others. The platform is famous for its unique face filters which can turn you into a new person. The list of face filters is growing as the app has offered freedom to the users for creating their own filter which can be used by other users too.
Apart from its face filter, the application has disappearing messages and stories which once seen will disappear. Though you can change the setting according to your requirements, the default settings are set for disappearing ones.
Also Read: Top Positive And Negative Effects Of Social Media

Talking about the similarity which you will observe in Snapchat, you can check stories posted by your friends. It has a similar discovery section where you can check stories of other public accounts. The application has offered better and innovative features which makes it the ideal alternative to Instagram.
---
2. 500px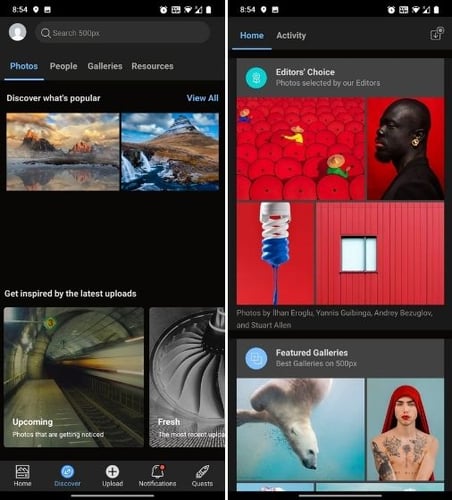 Up next we have a platform that is ideal for all photographers and photography lovers. Here at 500px, you can find many other photographers and their work as it has users from more than 195 countries. Though you might not find many features which other social media platforms offer like stories and reels, it has posts and explores feeds where you can check the posts of fellow photographers.
Using this Instagram alternative for Android and iOS you can create Quests that work similar to the Instagram Guides. Apart from this, the application has a dedicated website too where you can easily check the post on the big screen.
The app has a limitation of 20 posts per week. If you wish to have a limited free plan then you would have to pay $25 annually where you can post unlimited photos. This is a great platform to get exposure as a photographer, we would definitely recommend this alternative to Instagram for all the photographers.
---
3. Pinterest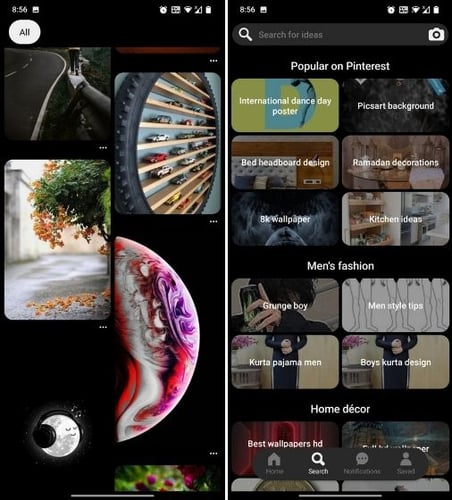 Pinterest is not the best Instagram alternative on iPad or Android devices but it offers some unique features which make it ideal for this list. The application is great for all users who always look for new and innovative ideas. Here you can easily explore and look at all other user's work and creativity for inspiration and then create your own work/ project.
For every niche, there is a separate section and under that section, you can find thousands of images and videos to help you. You can find DIY concepts, fashion styles, lifestyle tips, and many other such things on Pinterest.
If you are one of the creators then also you can use this platform to share your work with others and help them. You can simply sign in at Pinterest and post all your work just as you do on other social media platforms.
---
4. Tumblr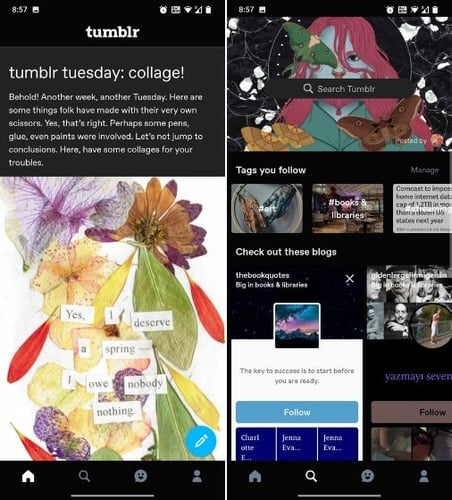 Tumblr is another great Instagram alternative or you can say one of the oldest social media platforms. Though the app or the platform has been in the market for a long time now, it has not grown much as other competitors Instagram or Facebook have grown. People consider Tumblr as a microblogging platform, but it is more than that. Using Tumblr you can post images, videos, GIFs, and other multimedia content.
Similar to other social media platforms you can use hashtags for better reach of the post and can even use them to search for posts from a separate niche. Other than this you can even create a community where you can connect with other users and can have a private chat.
Also Read: 20 Best Tumblr Alternatives in 2021 for Creators and Bloggers
Back in 2018, the app banned adult content, and if any users caught posting can be banned too from Tumblr. All in all, it is a niche-centered platform that can be useful only when you are focusing on a particular audience and have the right settings.
---
5. Imgur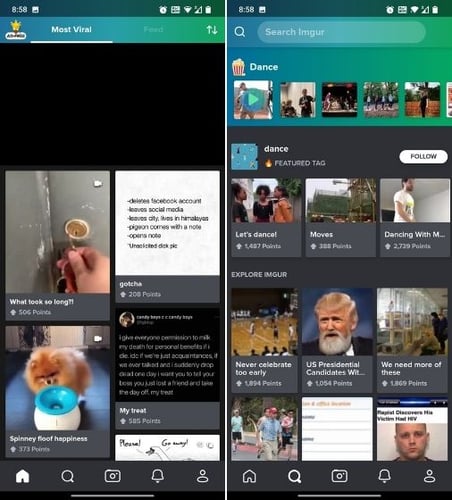 Imgur is a great application for photo sharing that is also considered as one of the best Instagram alternative apps. It was created as a public platform but if you wish to keep it private you can do that too. You can hide your photos and videos which by default are accessible by other users.
Being an alternative to Instagram it also offers features using which you can upload images, videos, and GIFs. Other than posting you can even share them with your community using tags. The app is a hub of meme-creators, so you would have a great time surfing through the feed that is assured.
Similar to Instagram, it has an explore tab where you can see all the posts according to your search history. Imgur recently has added the messaging feature that you can use to connect with other users just like Instagram.
---
6. VSCO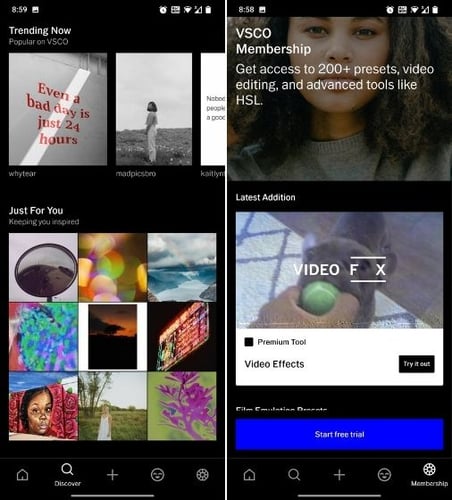 VSCO is a photo editor application for Android and iOS devices, but it has many communities where users can connect with other artists and discover new content. Other than this you can even take up the weekly challenges which are created by other users. Similar to other social media platforms this Instagram alternative has an explore page where you can find all sorts of new and viral content.
Also Read: Top 11 Best Alternatives To Facebook That You Can Use In 2021

You can easily filter out the content which you wish to look at on the basis of tags, location, and others. Other than this the application has a video edition too which is not common among social media platforms. Summing up this alternative of Instagram is best for all those who edit images and videos as you would not have to use another application.
---
7. SquadCam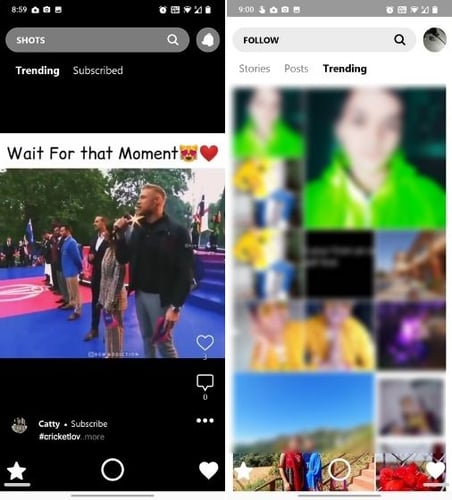 SquadCam is an Indian application that works similar to Instagram. The interface of this Instagram alternative is very similar to the real Instagram and Snapchat applications. Using this application you can easily chat with your friends and people that you wish to connect with. By swiping left you can check the top trending, posts, and stories just like the explore tab on Instagram.
The interface is very clean and even if you are new to social media platforms you can easily adapt to it. Though the only thing which you will miss with this Instagram alternative for Android is that it has a smaller community, so you might not find much-diversified content. But the application and community are growing and in the near future, you can expect it to grow a lot more.
---
8. TikTok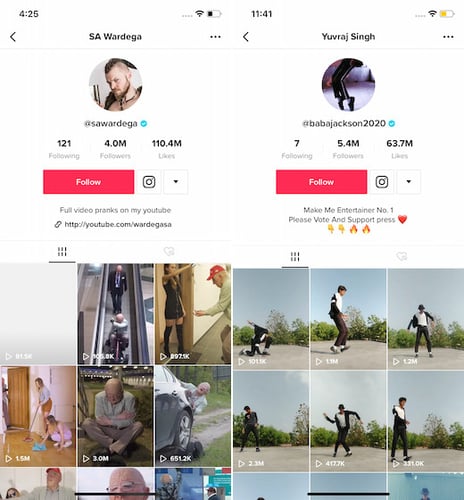 Tik Tok is one of the most popular video creation sites where you get loads of tools to create short videos. It has been a great competition to Instagram and looking at which Instagram recently launched the reels section. TikTok has more than 289 million monthly active users which in comparison to one billion of Instagram is less, but it has been giving great competition.
Also Read: How to Fix Snapchat When it is Not Working

Though the platform is banned in India due to some privacy issues. This can also be the reason for the lesser number of active users. This alternative to Instagram offers many unique features which you might like. Some of the features are a duet, AR filters, and in-library music. The platform has recently added the DM feature which makes it more convenient for the users in communicating with other creators.
---
9. Triller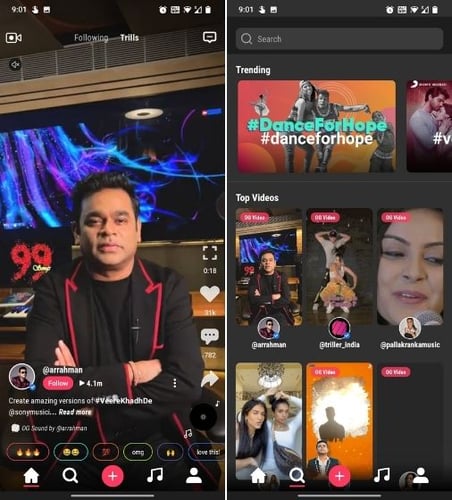 Triller is another short video application like TikTok and Instagram reels. This application can be a great Instagram alternative for the reels section as here also you can create short videos with your creativity. The interface of the app is very simple, you can easily create videos and share them with your followers in seconds.
Using the application you can participate in various challenges, apply emojis, add drawings, and use filters in the video. You can even collaborate with friends and other content creators. Many celebrities use this platform, which means you can easily find the latest content from them on Triller. Overall you will get enough exposure and content which makes it one of the best alternatives to Instagram.
---
10. MX TakaTak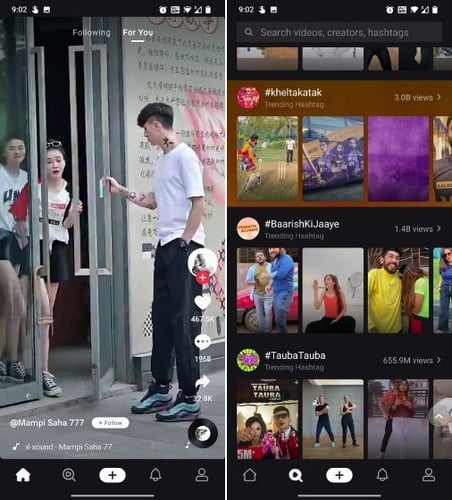 MX TakaTak is another short video application that entered the market after the Indian government banned TikTok. The application is developed in India and has all the features which you observe in Instagram reels or TikTok.
Also Read: Top 10+ Best Social Media Marketing Software in 2021
You can easily create and post short videos/ reels for your followers. This application is one of the best Instagram alternative apps for Android and iOS devices that you can use.
---
Final Words: Best Instagram Alternatives 2021
These Instagram alternatives can be a great pick as they offer similar features which will be found on Instagram. Using these social media platforms you can post and share unique content and gain followers. Some of the applications only have shot video features which can be a great competition for Instagram reels. So depending on your usage you can choose the application, each one of them has different offerings and features. That's all for this article, we hope that we have helped you in finding the best alternative to Instagram. Tell us which application you choose, drop the name in the comment section below.
Tanmay is a technical writer from the field of mass communication. He aims to communicate the best of the technology to the readers through his write ups. If not writing you can find him with his camera capturing nature and exploring the unexplored world.
Subscribe to Our
Newsletter

and stay informed

Keep yourself updated with the latest technology and trends with TechPout.
Related Posts