Need music player apps for your iPhone? Well, if you're not completely satisfied with the default iOS music player, you can always download the one you love from the official App Store.
With tons and tons of iPhone music apps spread across the web spectrum, it becomes difficult to decide on the ones that actually resonate with your music choices and provide you great listening experience.
But we've got you sorted. We've rounded up a bunch of the best music apps for iPhone that you should try in 2020.
Best Music Players for iPhone 2020:
If you don't want to use the default Apple Music app, here are some of the best iPhone music player apps that you can use to listen to your favorite songs.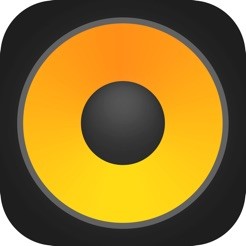 Pricing Model: Freemium ($4.99 per month and $49.99 per year for additional features)
Undoubtedly one of the best free music apps available to download for iPhone. It emphases on a fluid and intuitive interface, and relies on swipe gesture interactions in the player (disregarding basic playback buttons).
Currently, it has 30,000+ radio stations (perfectly categorized by countries and genres) and an inbuilt equalizer with preset scores and an adaptable GUI to suit the sound according to tastes.
A high rated offline music player for iPhone, iPad and other iOS devices, Vox player also gives you a chance to link your other music sources (like SoundCloud and iTunes Library) to one single account.
Notable Features of VOX:
It supports all high-resolution audio formats.

It allows you to stream your favorite songs and music videos via AirPlay.

It has a Gapless playback function that lets you enjoy consecutive audio songs.

It comes with Last.fm scrobbler that helps keep track of your music.
Read Also: 10 Best Free Music Making Apps to Make Your Own Music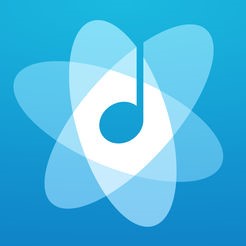 Pricing Model: Paid ($1.99) and contains in-app purchases
This is undoubtedly one of the best music player apps for iPhone, especially for those who want to enjoy music in the highest possible quality.
Cesium is like a rich man's music player but accessible to everyone. A neat blend of striking looks and ease-of-use, it lets you take control of iCloud and iTunes library effortlessly.
It aces navigation features with its intuitive swipe gestures. You can either play an artist, album or playlist or even shuffle it by swiping left to right. You can also manage your music queue and edit or reorder it as you like.
Besides these intuitive gestures, you have a choice between night and day modes and RGB sliders to alter the default accent colors.
Notable Features of Cs Music Player:
A beautifully designed app with support for landscape mode.

It contains amazing themes to help customize the app's interface.

You can view music metadata, including track details and artist names.
User Ratings: 4.2 out of 5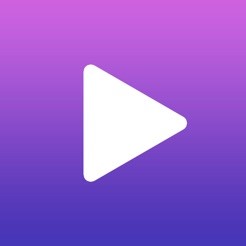 Pricing Model: Paid ($2.99)
This music player app for iPhone doesn't offer much except simple music playing, yet its high-end features enhance its simplicity more. 
The slick and bold user interface cooperates with the adaptive themes (for e.g., if the album color is red, then the UI s red too). Some of its additional features are video playback, accessibility support, and playback support.
It is also available in 7 different languages (global domination – one language at a time!).
Notable Features of Stezza Music Player:
Offers various custom themes to change the look and feel of the application.

Allows you to listen to music from your iTunes media library.

It comprises all advanced iPod features.
User Ratings: 4.2 out of 5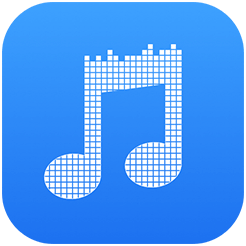 Pricing Model: Paid ($0.99)
MacStories, a prominent critic in the Apple world, has claimed that "Ecoute is the best music player for iOS Period" And we are not contradicting that.
This clean and beautifully interfaced app is immersed with various features that rank it high on different lists.
It adds songs on the go and recognizes them quite quickly and allows you to be a social media fanatic by helping you share music with others. 
It also acts as a screen brightness control app and protects your eyes from harmful blue light by switching automatically to night mode.
Notable Features of Ecoute:
Users can control this amazing iPhone music player via gestures.

Enhanced shuffle options to help you control your music effortlessly.

It allows you to stream your favorite audio tracks via AirPlay and iTunes.
User Ratings: 3.3 out of 5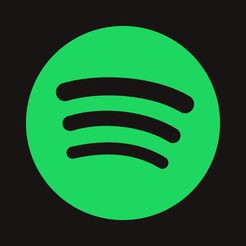 Pricing Model: Freemium (Contains in-app purchases)
Spotify, the cool app that everyone seems to love (over 75 million subscribers, duh.), enables its users to enjoy music offline and currently ranks as the best music player for iPhone in the world.
It includes a wide range of libraries (over 40 million tracks!) and lets you search any music including artists in its huge expanse of collection.
Other than songs, you can also stream audiobooks and podcasts without paying even a dime.
Spotify even offers a free tier service (can it be more perfect?) but the user will have to bear with some ads. To avoid that, the users will have to opt for Spotify Premium.
Notable Features of Spotify:
It allows its users to create and share their own music playlists.

It helps users find nearby live music events.

Users can play radios, stream videos on Podcasts, and lots more.
User Ratings: 4.7 out of 5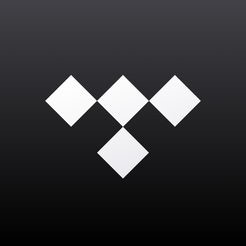 Pricing Model: Freemium (Contains in-app purchases)
TIDAL is pop star Jay-Z's music streaming service. Its huge fan following amongst people of all age demographics makes it the best mp3 player for iPhone available today. 
This major streaming music service offers sound quality that compares to a CD's. In the past, it even has released exclusive music from various stars like Kanye West and Beyoncé.  Its music streams are of high-fidelity, and it consists of lots of video content (including concert live-streams).
If someone is a fan of R&B or hip-hop or a mix of both, then this app is a perfect music player for them.
Notable Features of TIDAL Music:
It has a huge library of music with over 60 million songs.

Stream your favorite audio tracks on Amazon Alexa, smart TVs, and other devices.

Supports popular surround sound formats such as 360 Reality Audio and Dolby Atmos.
User Ratings: 4.6 out of 5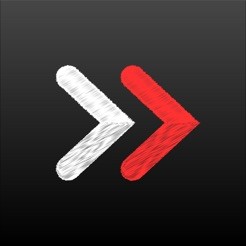 Pricing Model: Paid ($1.99) and contains in-app purchases
TapTunes is one of the best music player app, providing you a new way to look at your music albums and consisting of flashier features. It displays artworks of songs, and you could tap on the one you want to play. That means no more scrolling to find your songs.
Its user interface takes the application to a premium level. It is simple and sleek, making TapTunes the best iOS music player of all time. You get five browsing displays, gesture controls, audiobooks, and podcasts support. All of this would make you connect more and more to your favorite music.
Notable Features of TapTunes:
Easy to use gestures like tap, swipe, drag, shake, etc.

It offers support for the

Apple Watch

app.

Users can share their favorite music tracks and albums on social media platforms.
User Ratings: 3.2 out of 5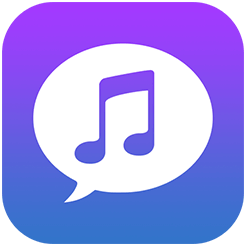 Pricing Model: Free
SoundShare, a beloved name in the music playing world, is a social linking network for songs and playlists.
It's not just a plain music app; rather it lets you connect to varying music services, collaborate your playlist with your friends, and tune into the playlists of your loved ones all under one roof.  
You can also do other stuff while listening to songs because of its built-in player. Another impressive option that makes SoundShare the best audio player for iPhone is that it allows you to listen and watch full music videos right in the confines of your device via AirPlay.
Notable Features of SoundShare:
It lets you play songs and videos on Apple TV and smart Bluetooth speakers.

It integrates Apple Music, Spotify, and other popular iPhone music player apps.

It allows you to create collaborative playlists with your friends and loved ones. 
User Ratings: 4.3 out of 5
Read More: 13 Best Free Music Download Sites in 2020 [100% Legal]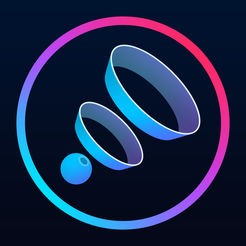 Pricing Model: Free 
One of the best music player apps for iPhone, Boom is equipped with advanced audio features, presets, and predefined equalizer profiles.
It consists of a sleek, hands-on, and clean user interface. It offers multiple music libraries, a chance to personalize the playlists and control the audio with audio intensity control
The app can also access music from your Dropbox or Google Drive accounts, making it much easier for "music stores". Some people even regard it as one of the best free music player app for Android. So Android users, you have great options for yourself too.
Notable Features of Boom:
Advanced

bass booster

features that take your music experience to a whole new level.

It comes with a clean and user-friendly interface.

It delivers a seamless music listening experience on headphones as well.
User Ratings: 4.2 out of 5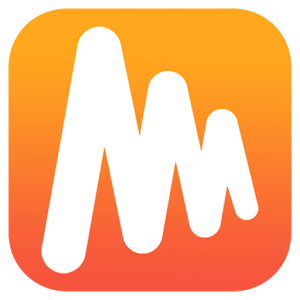 Pricing Model: Freemium (Contains in-app purchases)
Musi is an impressive iPhone music player app for people who like to enjoy music on the go. With Musi at your disposal, you can stream YouTube music, create playlists, and listen to an unlimited number of your favorite songs, all for free.
However, the millennial music aficionados will have to shell out some money to enjoy an ad-free music listening experience.  
Notable Features of Musi:
It allows users to create and organize their own music library.
Users can share songs with their friends on social media handles.

You can switch between light and dark mode themes based upon your needs.
User Ratings: 4.7 out of 5
Conclusion 
And this was our list of top music player apps for iPhone that can be downloaded by clicking on the links provided. We hope that you love them and use them every time you think about listening to music. So what are you waiting for? Download your favorite iPhone music player now and elevate your music listening experience. 
If we missed out on any, do let us know in the comments section below.
Diksha Lalwani is an aspiring content marketer and a self-declared bibliophile. An English honors graduate, she likes to keep up with the recent happenings around the world and form an opinion. Her interest in anything and everything tech made her follow the path into becoming a technical writer.
Subscribe to Our
Newsletter

and stay informed

Keep yourself updated with the latest technology and trends with TechPout.
Related Posts