Everything You Need To Know About YouTube Music
Published Date :
Feb 16, 2020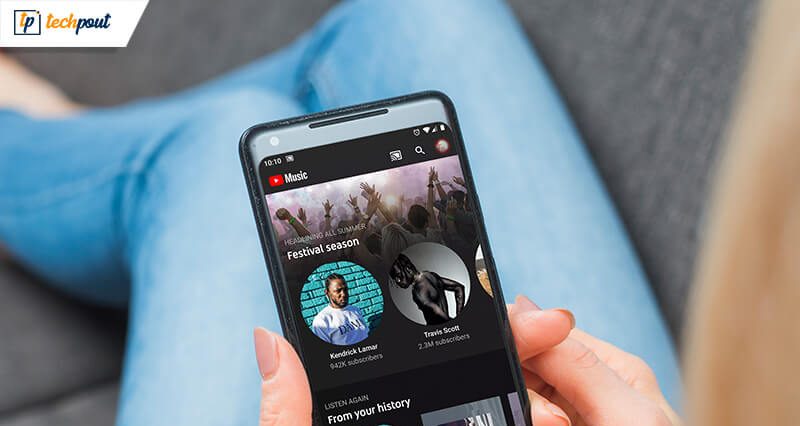 YouTube, the world's biggest video site with 2 billion logged-in monthly users, was so far the sure-shot destination for catching the trendiest songs, trailers, movies, live concert recordings, and everything else on which video content creation is possible. 
However, seeing the popularity of the YouTube platform among users to stream online music, Google launched its cross-platform music streaming service – YouTube Music. YouTube Music is indeed an amalgamation of YouTube and Google Play Music.
YouTube Music hosts an extensive range of songs, albums, playlists, artist radio stations, etc. It is the ultimate destination for any kind of music from this realm.
Finally, Google and YouTube have a legitimate challenger for Spotify and Apple Music. If you have still not subscribed to it and are eager to know about its intriguing features, then let's zoom in and look at its features, functions, and offerings.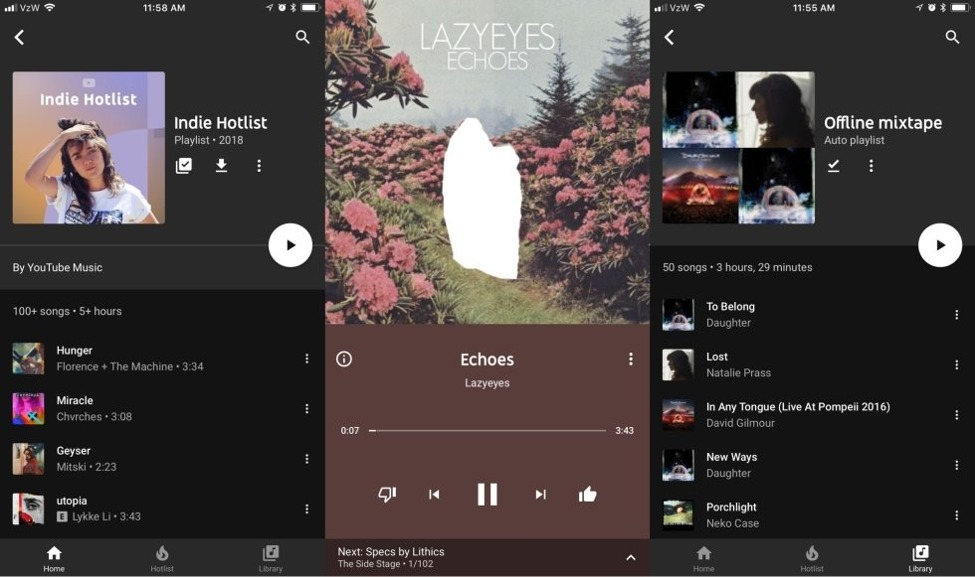 Offerings of YouTube Music:
Platforms
Android | iOS | Windows
YouTube Music is available in the form of an app on Android and iOS devices. 
However, it lacks a dedicated app for Mac and Windows. Thus, users can only experience YouTube Music on laptops and desktops via the web browser.
Read More: How To Promote Your YouTube Channel For Free
App Interface and Design
YouTube Music app has a very simplistic, clean, and responsive user interface with dark theme support. The app has three tabs viz; Home, Hotlist, and Library.
The Home screen of YouTube Music displays personalized feed for music and songs. 
Hotlist houses all the videos at the moment but in the near future, it will also contain geo-targeted content, especially those that are particularly trending in the user's region. 
The Library contains the downloads, saved music, recently played songs, playlists, the liked videos, and a list of subscribed artists. The Library lacks an effective way to filter through the entire content that's stocked up in it.
Subscription Options
YouTube Music Premium can be subscribed at $9.99/£9.99 per month.
YouTube Premium can also be availed at $11.99/£11.99 per month inclusive of YouTube Music.
Additionally, if a user is already subscribed to Google Play Music, then YouTube Music will be a free benefit for them.
Customized Recommendations 
Similar to Netflix, when a user launches the app for the first time, it automatically throws up options of favorite artists in front of the user to understand the basic taste of the user in music. 
The app subsequently and automatically starts recommending songs to the user based on this and also based on the listening history of the user. 
The 'Your Mix' feature of YouTube Music is an auto-generated playlist, suggesting tracks based upon the music and songs that have been liked by the user at a certain point in time. This is similar to the original YouTube app that also pulls songs in a similar manner as per the current track-listening record.
Adding to this, the personalized feed also gets influenced by the current location of the user or their activity.
Search Feature
As YouTube Music is part of Google's services, therefore, it's infused with commendable search capability. 
Users can search for their favorite tracks with the help of pieces of lyrics and also with the song description, even if the official title of the track is evading from someone's short term memory.
Offline Availability
The free YouTube App has one big drawback which made it less favourable among users, and that is, the smartphone screen could not be turned off even while listening to music. 
This limitation has been overcome in the new YouTube Music app. Users can simultaneously use other apps while listening to their favourite tracks on YouTube Music app, just like its competitors.
Google's new music streaming service has also incorporated the provision of offline music availability; however, the songs and videos are not stored locally on the device to avoid piracy issues.
Read More: 17 Best Free Video Sharing Sites Like YouTube 2019
Music with Videos 
YouTube may have brought out a whole new app for musicophiles but it hasn't lost its integral feature of streaming videos. The YouTube Music app is not sans the music videos, live performances, concert videos, fan-recorded videos, and cover versions.
Integrated with Google Clock App
Waking up to your favourite track can be so overwhelmingly impressive, isn't it? YouTube Music lets you do that with the integration of the Google Clock app into the YouTube Music app.
Lastly, summarizing what's good about YouTube Music, is the personalized Home Screen feature along with the availability of YouTube music videos, which truly sets this app apart from all its competitors. 
Snigdha is a technical content writer with expertise in the field of science & technology. Though she has a very diverse academic and professional profile yet she finds writing to be a creative form that she was unable to explore so far. When not writing, she can be found indulging in other forms of creativity like painting or travelling.
Subscribe to Our
Newsletter

and stay informed

Keep yourself updated with the latest technology and trends with TechPout.
Related Posts