'PC Optimization': It sounds like heavy jargon and might give out an idea of severe disinterest to many people, but in reality it is a complete godsend for when your laptops and computers aren't catching up to speed like they normally should, they take a lot of time to respond and in all aren't functioning tasks properly. It majorly happens when the hard-drives take up high storage of unwanted data and hence take up a load of needed space. And this is where PC Optimizers come for the rescue, by removing various kinds of junk from the hard drive and making the computer more efficient.
But when there are tons of Optimizers in the market, one needs to do a lot of research before opting for one. And hence we bring you a list of top 13 PC Optimizer Software for Windows.
Here is the list of Top 13 PC Optimizer Software for Windows:
1.) ITL Windows Optimizer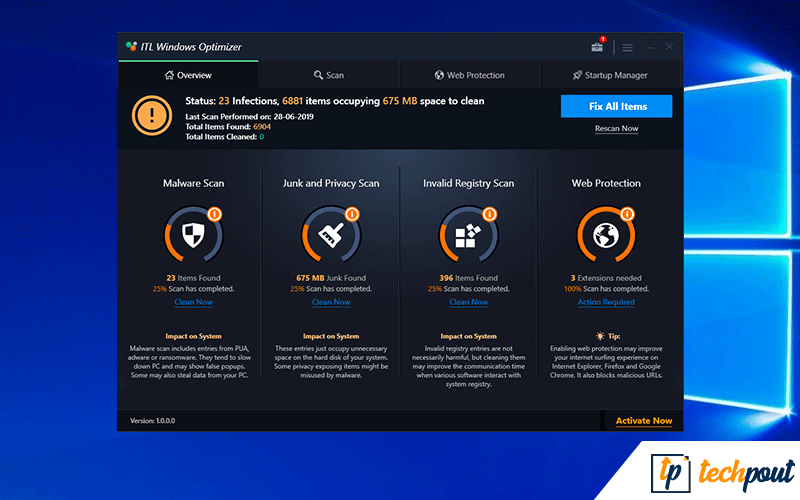 One of the best PC Optimizers for Windows out there. It is an All in One PC Maintenance & Protection Tool. It is a complete Web and Windows protection suite that also lets you recover disk space, cleans out junk and boosts the system speed to whole different strata. It does cleaning magic to your PC and never lets it bog down or get slow. With a great reputation and great reviews, ITL Windows Optimizer is a sure way to revamp your software.
Features:
1. Junk and Privacy Scan
Removes temporary files, memory dumps, unwanted data and privacy traces that can lead to data theft. All the undesired stuff that takes up storage is easily detected and eliminated, as well as the privacy of the system is maintained adeptly by ITL Windows Optimizer.
2. Invalid Registry Scan
It cleans invalid registries to improve system response time and performance. These registries are scanned to detect the ones which are of no use and are then eradicated from the system.
3. Web Protection
Improves your web surfing experience on all major browsers with Ad-Blocker's Web Protection. In this day and age when the web has become the source of every action, web privacy becomes a top priority for everyone. And with that, consistent ad blocking is required for more efficient web experience. All this can be targeted through ITL Windows Optimizer.
It completely transforms your system into a very proficient processing unit, like the day it was new. There won't ever be a question of 'Why ITL Windows Optimizer?', because its great features and expert tasks speak for its excellence and supremacy. It is a sure choice for amateurs as well as professionals delving into the sphere of PC optimization and it always comes out as a winner.
2.) Piriform CCleaner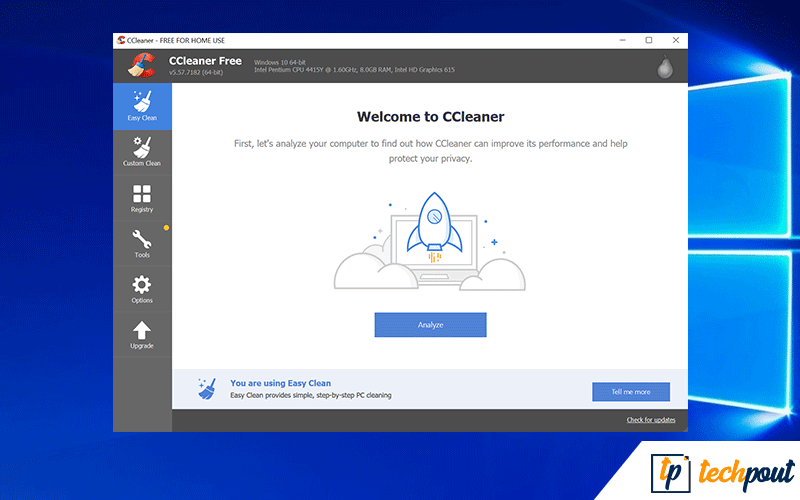 With over 2.5 billion downloads, CCleaner has surely made its mark in the world. It is one of the world's favorite PC optimization tool that is very easy to use. It gives PCs 28% more free RAM and makes PCs boot 53% faster. It comes in two variants, one which is free (with lesser features) and the other which is not.
It gives cleaning in one click and optimizes your PC in no time. It cleans up unused files and makes your PC faster. From many popular internet browsers, it cleans traces of your internet history. It is perfect as a Windows 10 Optimizer tool.
Features:
It gives standard privacy protection and standard cleaning.
It updates apps to reduce security risks.
It keeps your browsing history private.
It detects and removes internet trackers.
It keeps you from running out of space.
You can get Piriform CCleaner here:
3.) Norton Utilities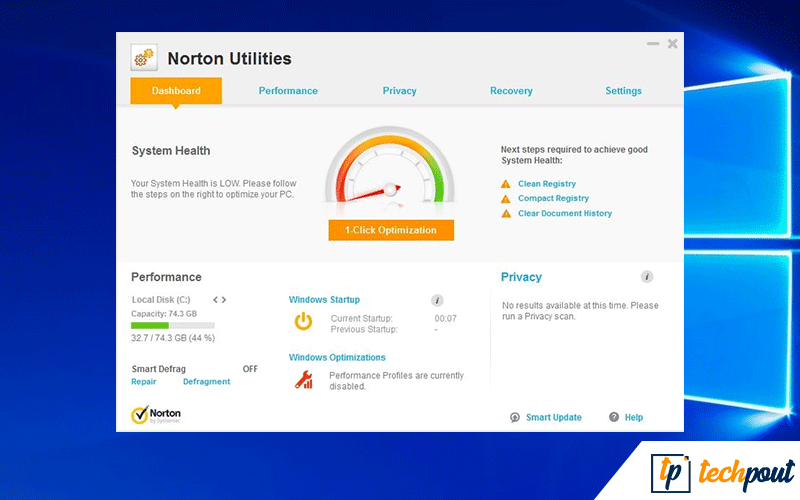 One of the most known and acclaimed PC optimizer tools, Norton Utilities crosses almost everything off the checklist. It not only cleans the system but also works as an antivirus software. It even provides preset profiles that help boost the performance of your PC. Norton Utilities also gives you one-click optimization which is super easy and efficient.
Features:
It cleans and uproots common issues that can cause slowdowns or crashes.
It provides with freed space by discarding unused items.
It helps maintain digital privacy by erasing recently opened files and website browsing history.
One-click Optimization and easy to use.
It defrags the registry and fixes it to retrieve all the user memory.
You can get Norton Utilities here:
4.) Ashampoo WinOptimizer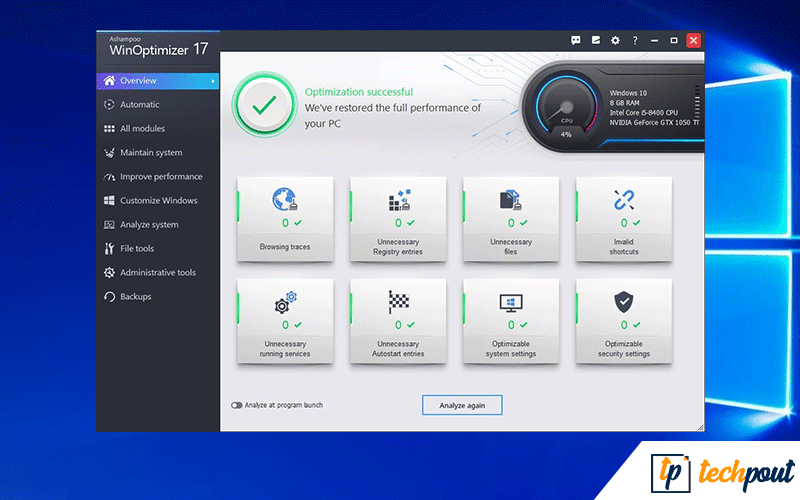 Ashampoo WinOptimizer, one amongst the best free system optimization tools and is highly abled. It is specially developed for Windows and so, it makes the maintenance fast and easy for Windows users. This software gives you a faster, cleaner and more reliable windows system.
Features:
Optimize Windows Registry with Registry Optimizer.
Remove internet traces with Internet Cleaner.
Speed up Windows startups with Startup Tuner.
Get detailed system information.
You can get Ashampoo WinOptimizer here:
5.) The PC Decrapifier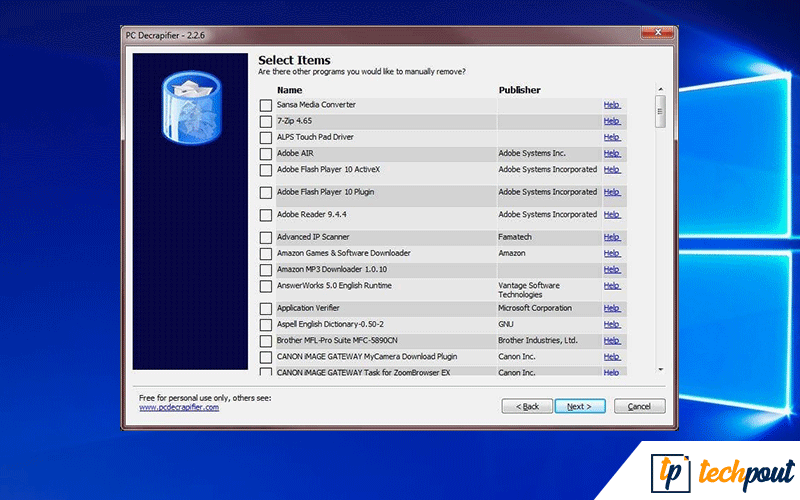 With a quirky name, this Windows optimizer tool does exactly what its name suggests.
It decrapifies your system. PC Decrapifier focuses on discarding programs that come preinstalled on freshly purchased computers. It works great to clean out the bloat on your new system. It provides an easy step-by-step process to help you remove the junk clogging up your computer. And it is a free tool, so you wouldn't have to spend a penny.
Features:
It takes up a very less amount of space.
It can uninstall programs in bulk and sometimes without a lot of user action.
This can be run off via USB as well.
You can get The PC Decrapifier here:
6.) SlimCleaner Free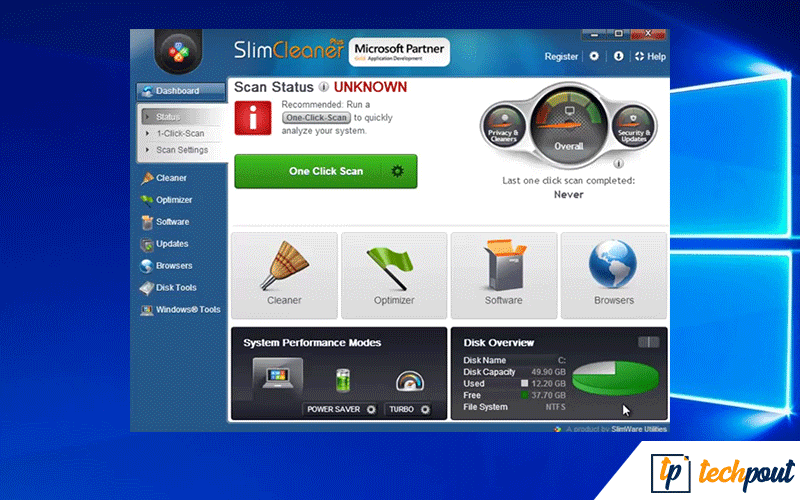 It is the world's first system utilities tool. It has a fast and powerful cleaning engine to do cleaning and also has a cloud-based optimization engine. It helps you to remove all the junk and broken files from your PC to get it to function in a gilt-edge condition. It is basically a free software, is community-driven and delivers up to date information, ratings, and recommendations from users. There is a paid version available for this software which offers some additional features.
Features:
It can be used from a portable device.
It gives Unwanted Startup items alert and then optimizes them.
It has various modes like Performance boost mode and Power management mode.
It backs up the registry automatically.
You can get SlimCleaner Free here:
7.) Comodo PC Tuneup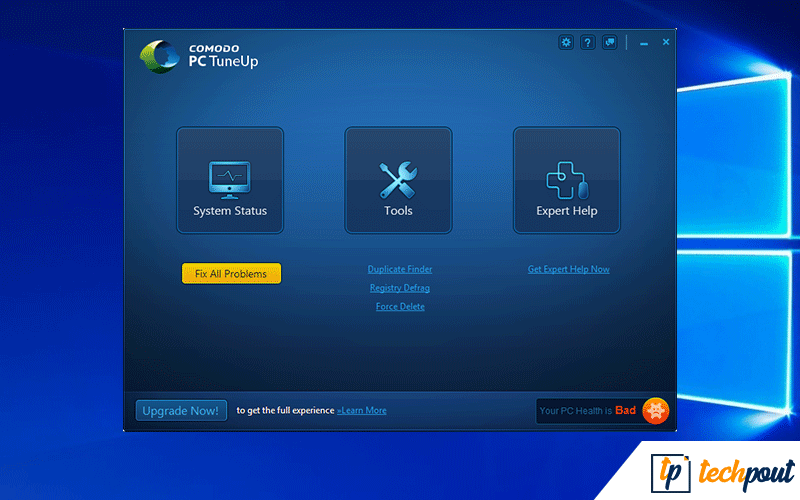 Comodo PC Tuneup, one amongst the best system optimizer tools, analyzes critical Windows events that occur during startup, shut down and while running applications and then further resolves them. It is a tune-up utility suite, a powerful PC optimization tool that removes disk garbage and fixes registry problems.
Features:
It goes through the Windows settings and adds them to default to make it ready for efficient use.
It identifies and eradicates unnecessary startup items that make your software lag behind.
It has the added benefit of no installation limits.
You can get Comodo PC Tuneup here:
8.) IObit Advanced SystemCare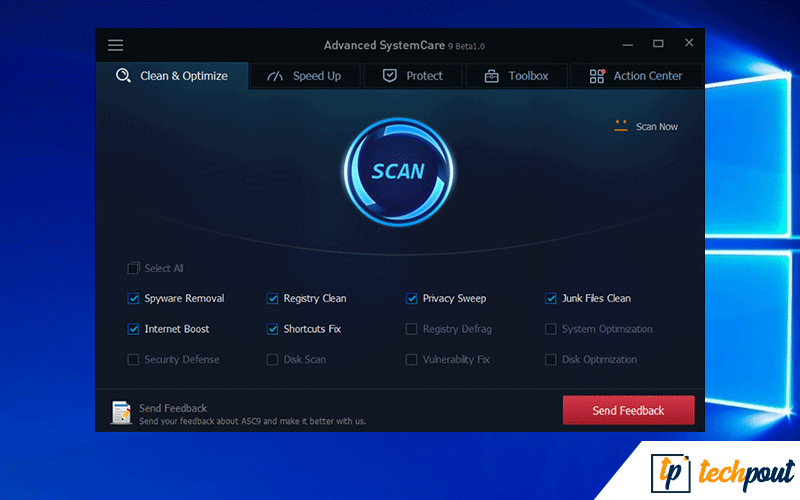 IObit Advanced System Care is one of the highly regarded advanced Windows Optimizer tools. It is not cluttered or adorned with various things. It is not complicated at all and has an easy user interface, with a very straightforward means of accessing it. It makes the processing of the system fast and proficient in skills.
Features:
It has advanced tools to clean the registry.
It keeps a check on the processing units and Disk conditions of the PC.
It maintains a startup item to give you a faster PC response.
It protects your personal data.
You can get IObit Advanced System Care here:
9.) Kromtech PCKeeper Live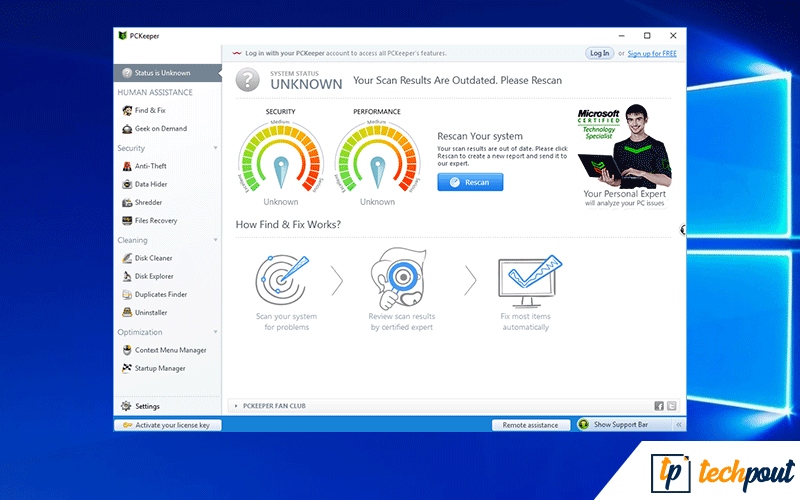 Kromtech PCKeeper Live is one of the best free PC optimization software which removes all the unnecessary files from the PC and makes your software run faster. PCKeeper is the one-stop software solution for keeping your PC in a wonderful state and safeguarding it from threats, both online and offline. With this, in one button click all system problems, viruses, malware and security vulnerabilities will be fixed.
Features:
It has customized fixes specialized by a technician for every customer.
It also provides an anti-theft feature.
It cleans and wipes out junk from the registry efficiently.
It has an easy and interactive interface.
You can get Kromtech PCKeeper Live here:
10.) IOLO System Mechanic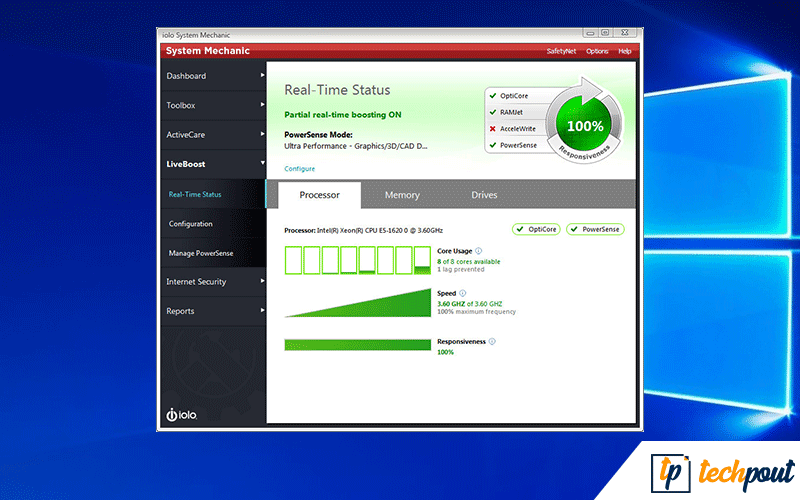 With a name that is unheard of, IOLO has a completely different trajectory in the market. It is very spread out in the world. It can detect and remove up to 50 types of junk files. It provides an 89% faster startup and fixes over 30,000 PC problems. Its statistics reveal its high efficiency to boost the system speed and enhance system performance. It also unleashes internet speed and increases drive speed.
Features:
It removes bloatware and Identifies unwanted startup programs that slow you down by launching and running without your knowledge.
It retrieves many lost and accidentally deleted files including photos, videos, and documents.
It guards and wipes out your most sensitive data with military-grade data wiping technology.
You can get IOLO System Mechanic here:
11.) AVG TuneUp
AVG TuneUp, previously called AVG PC Tuneup ranks among the most advanced and powerful PC optimization tools in the world right now.
If you're looking to boost your system speed and performance, AVG TuneUp is what you need.
Features:
Automatic Maintenance tool to speed up your Windows PC.
Browser Cleaner for a much faster and lighter browsing experience.
Software Uninstaller to help you get rid of unwanted programs.
Software Updater to help you keep all your programs up-to-date always.
Remove junk files and program leftovers to free up valuable disk space.
12. Glary Utilities Pro 5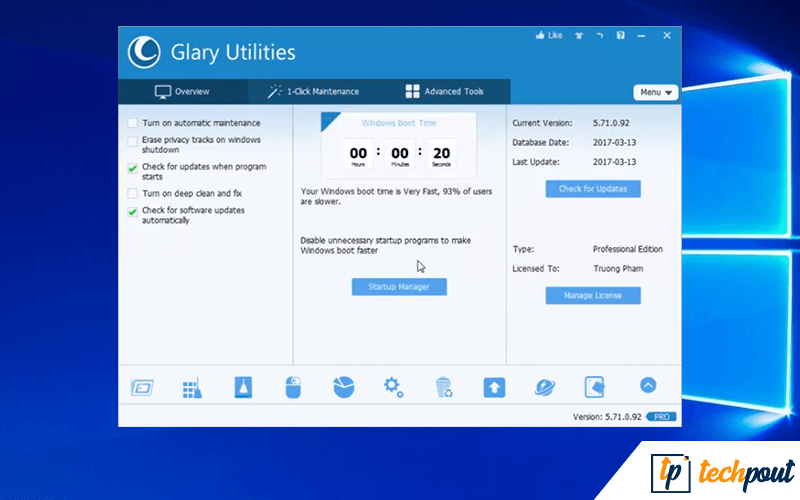 Glarysoft's Utilities Pro 5 with its beautifully designed interface and powerful PC optimization tools has gained huge popularity across a wide spectrum of Windows users.
If you're looking to take your PC performance and speed to the next level, then Glary Utilities Pro 5 could turn out to be the best PC optimization software for your Windows machine.
Features:
Optimize your PC for better performance with more than 20 advanced system utilities.
Privacy Protection to keep your personal data safe from prying eyes.
Cleans registry and fixes frustrating freezing and crashing problems.
Easy-to-use automated tools with one-click functionality.
13. Razer Cortex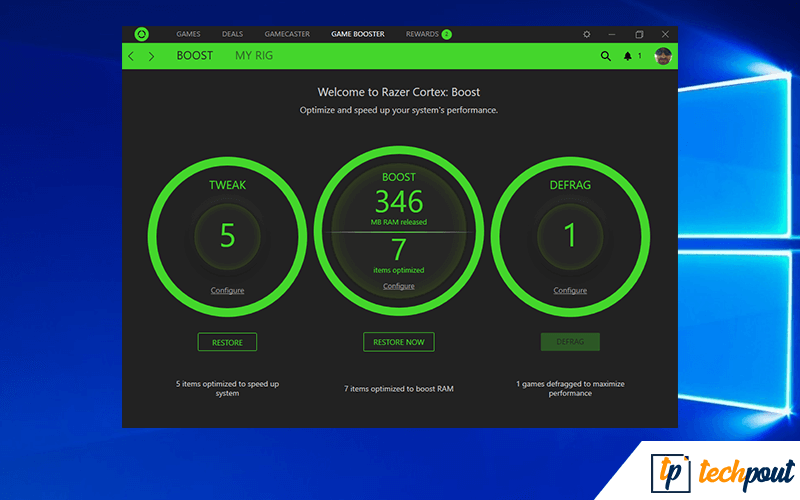 Razer Cortex brings all the powerful game booster and system optimizer tools in one place to unlock your system's best performance.
Razer Cortex seamlessly clears junk files such as cache, tracking cookies, temp files, and residual data to free up valuable space for better system performance.
Features:
All-in-one, automatic utilities for game and system optimization.
Cleans unwanted junk files automatically and makes your device faster and cleaner.
Speeds up gaming and system performance.
And there we have it. These are the best PC optimizer software for Windows, and you can get them by clicking on the links provided. These system optimizer tools will surely aid your system by cleaning out all the junk and giving it the speed boost that it needs. This list has been compiled efficiently and meticulously for you and your PC's benefit. So go on, and start the adventure of optimizing your lagging system.
Frequently Asked Questions – PC Optimizer Software
What is a PC Optimizer?

PC Optimizer is a piece of software that comes in handy when your computer takes ages to function tasks or is taking tons of time to respond. It simply detects the hard drive for any unwanted data and frees up the storage space. This way, your computer becomes more efficient and has a faster speed.

Which is the Best PC Optimizer Software for Windows?

There are many PC Optimization Software for Windows out there that boast about their features and their excellence. Very few of them actually are the best. Our observations show that the best PC Optimizer Software for Windows is none other than ITL Windows Optimizer. It features, 'Junk and Privacy Scan,' 'Invalid Registry Scan,' and 'Web Protection' all in just one software. It boosts your system speed and recovers disk space in just a few minutes.

Is PC Optimizer Safe?

You might think that PC Optimizers are a huge scam, but that's not the case. If downloaded and installed from a legitimate source, PC Optimizers become your computer's new best friend. They detect all the unwanted files and junk and make your PC run like new.

However, there are equally badly-behaving optimizers that are built with amateur code, have malware, or are utterly ineffective. They are usually the ones found for free on the no-name websites. They are the ones you need to beware of.

How to Get the Best PC Optimizer Software?

To get the best PC Optimizer Software for your PC, simply go to the official site of the optimization tool, purchase the software and install it in your system. After installation, let the software scan your computer hardware for any infections or junk items. Finally, click on 'Fix All Items' to give your PC that much needed a boost.