Video, or moving pictures, or films, whatever you call it, make up an essential part of our lives and also our marketing strategies. All everyone seems to do these days is to market their products, their brands, or even themselves (social media influencers!). And a video is what everyone likes. It is more interactive and appealing than other forms of media.
But to get an impressive video, we need editing tools. Well, more like the best video editing software (for Windows or Mac) we can get our hands-on.
If these are free video editing software, then my friend, you've surely hit gold. And if they are not, these best video editing software always makes up for more than their cost. So you are definitely in for a good ride.
But What are these Best Video Editing Software Exactly?
Don't worry. We have got you sorted the top 10 (and best) video editing software for Windows.
A List of Top 10 Video Editing Software for Windows:
1. Corel VideoStudio Ultimate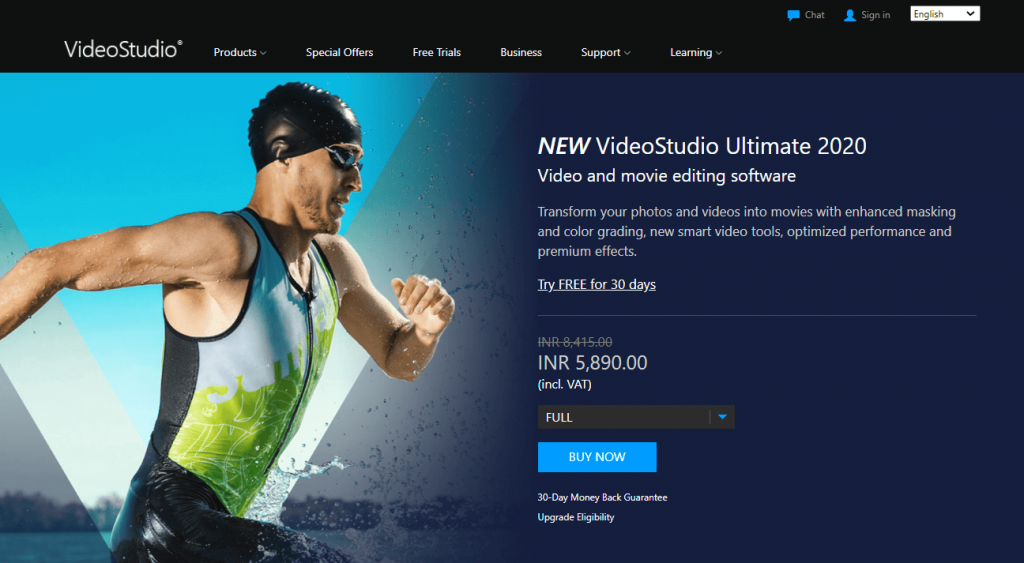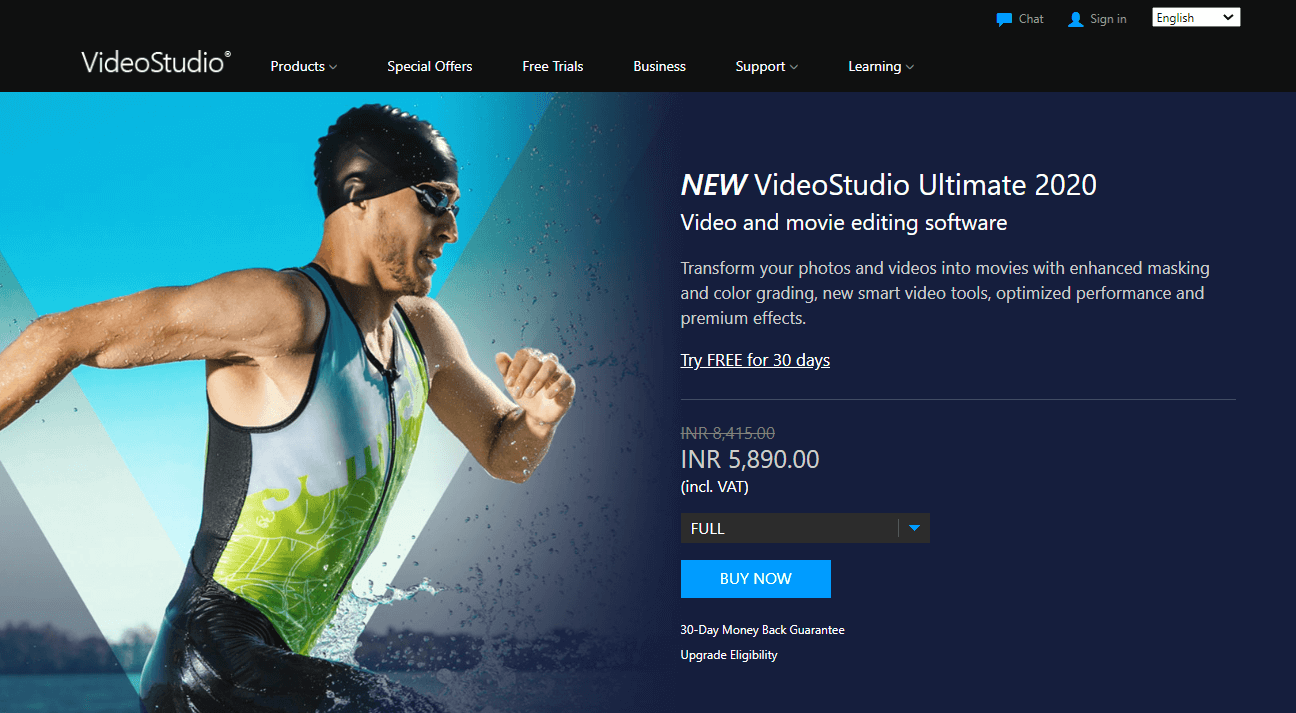 If there were a contest of best video editing software for windows, this would always come in. It is the cream of the crop in the editing world.  It offers a great selection of features, well designed and interactive interface, 4K video support (really high definition!), multi-cam editing, tons of effects, a music library and a very cool 360-degrees VR video support. But this is not even the best of it. Corel VideoStudio also offers 'motion tracking' – which is a feature that allows you to track specific objects throughout your cut (for example, if you want to point at one of your characters and blur out his/her face).
This is an excellent video editing software for beginners on the Windows platform because it is easy to learn and use, has no complexities and results in excellent videos. Even professionals can gain a lot from this software.
And all of this at a very inexpensive price. It surely is a win-win situation!
You can get it here: Download Now
---
2. Pinnacle Studio 22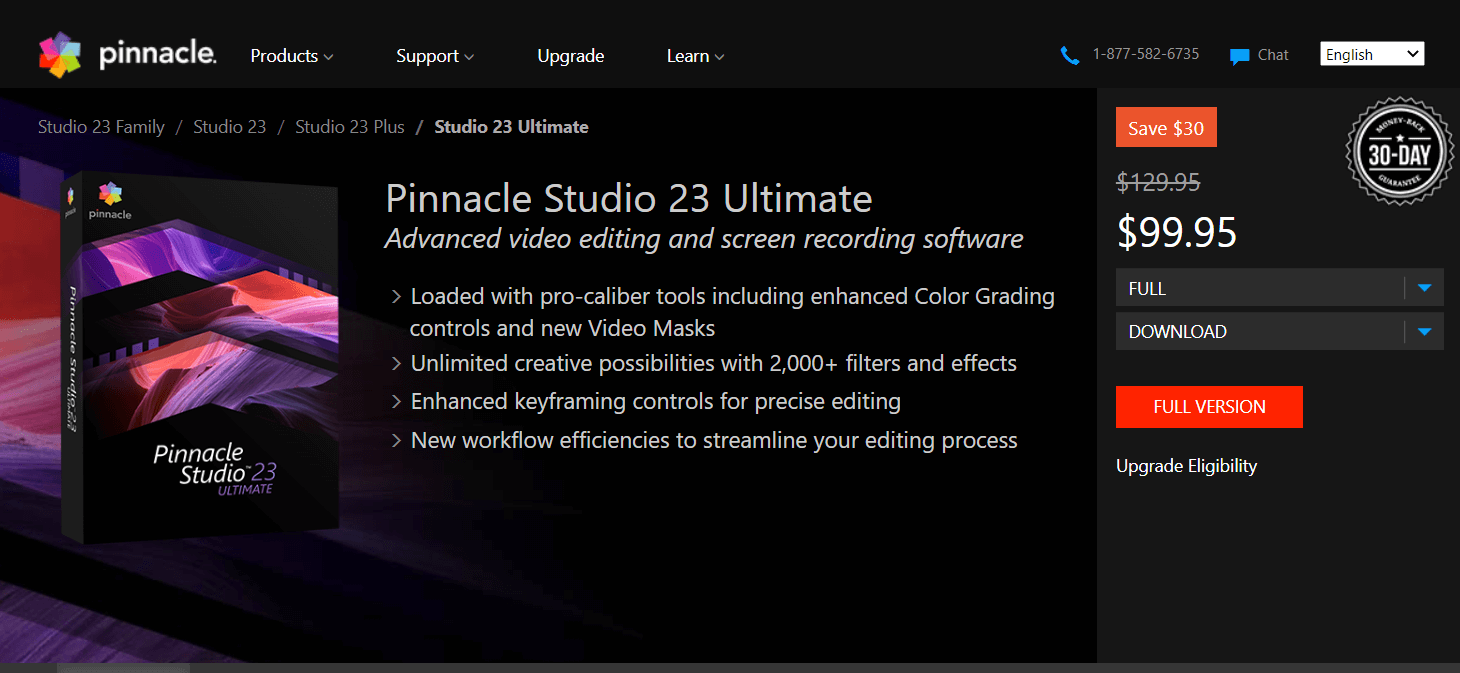 Pinnacle Studio is a pinnacle of excellence in the editing universe. It is boon for beginners because of its wide range of features and attractive pricing. It provides an interface that is super simple to operate, just like a child's play. Even though this might seem basic to professionals, the newbies can benefit tons from it.
Read More: Best and Free Screen Recorder Software For Windows
It also acts as a great movie editing software because of its options like video speed-up and slowdown, drag and drop editing and audio editing capabilities, hundreds of titles, templates, and effects. All of this highly improves the quality of video production.
The bottom line to all this is that Pinnacle Studio is a full-featured and fast, near-professional level video editing software for Windows and offers way more than its price.
You can get it here: Download Now
---
3. VideoPad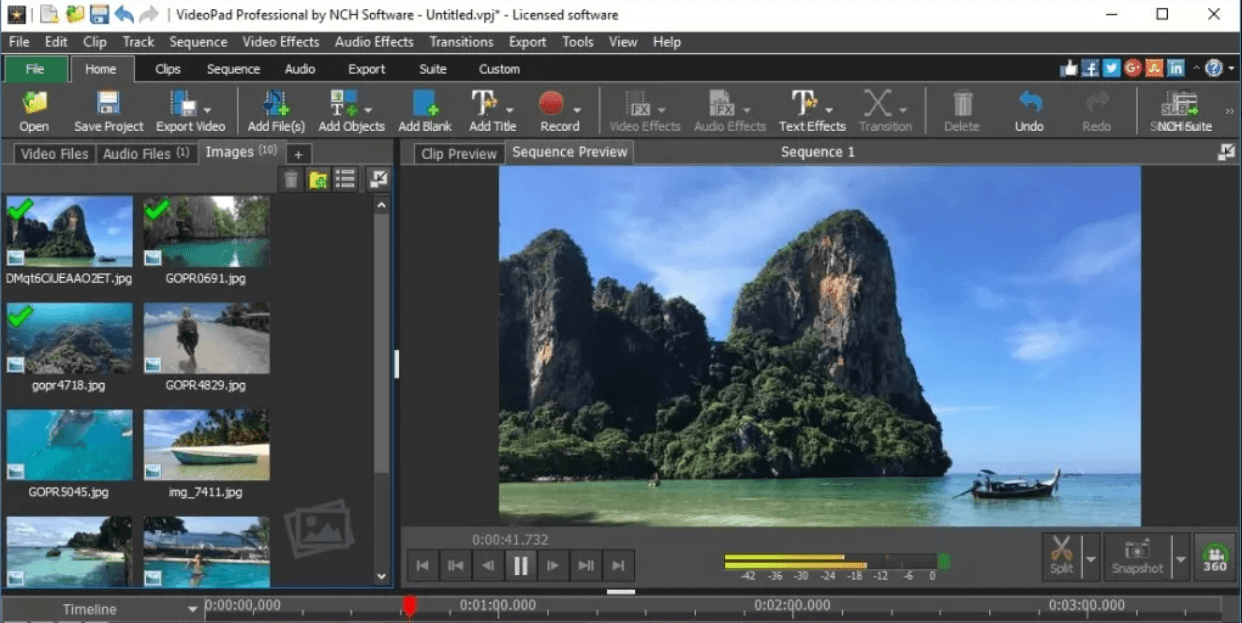 This is one of the best video editing software for people who are taking their first steps in the editing world.  Even though it lacks the jazz and over the top appeal like some other commercial apps, it is an apt choice of video editing software for beginners. It is not as good for advanced video editors because of its simplicity.
The primary target audience of this software is rising social media stars, and them posting their videos on platforms like YouTube. It offers a variety of YouTube-quality choices ranging from 480p to 4K, as well as Dropbox, Google Drive, Facebook, and Flickr.
VideoPad gives the majority of the essential video altering highlights you would expect and makes it simple to edit and send out recordings in an assortment of formats.
A far-reaching cross-stage programming bundle, this application enables you to transfer your finished recordings to your preferred internet-based social networking site directly from the VideoPad principle menu. It's easy to use, and it makes the workflow of social publishing much easier than it is in some other apps.
Many of its basic home editing features include 3D video editing, easy to use effects, reduction in camera shakes, sound effects library, easy interface, social publishing features (description, title, hashtags,etc.).
So tell your neighborhood wannabe YouTuber that she/he can post better videos now without a hitch.
You can get it here: Download Now
---
4. DaVinci Resolve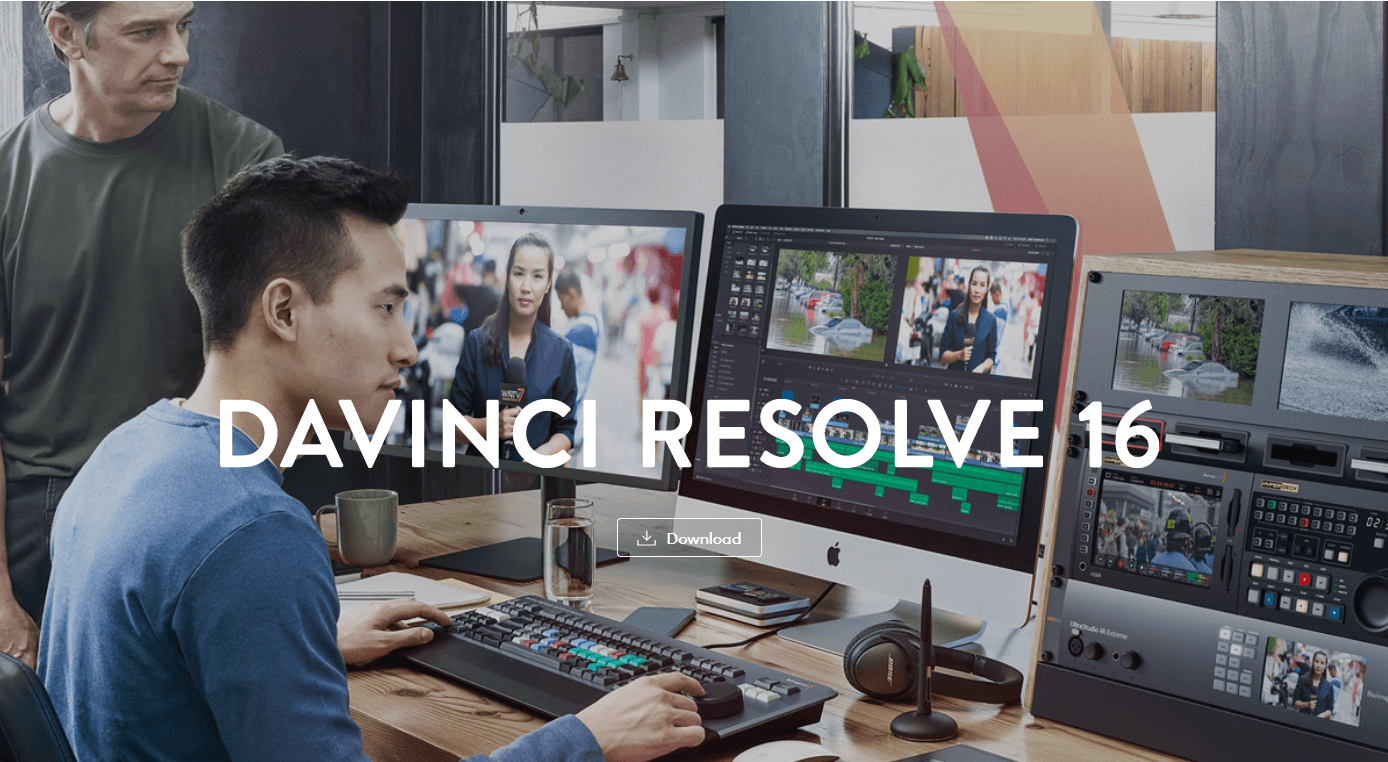 DaVinci Resolve is a powerhouse of incredible editing tools. It is a high-end, cutting-edge video editing software equipped with pro-level features and advanced capabilities.
Some of its best features include advanced color correction, multi-user collaboration, audio enhancements, and simultaneous editing. It also uses Fairlight, a set of editing tools that allow you to mix up to 1,000 channels and master them.
You can get a Hollywood movie styled video in the confines of your own home.
For beginners, the sheer amount of features and functions will seem overwhelming at first glance. But it'll offer them a learning curve and incredible video editing.
You can get it here: Download Now
---
5. Adobe Premiere Elements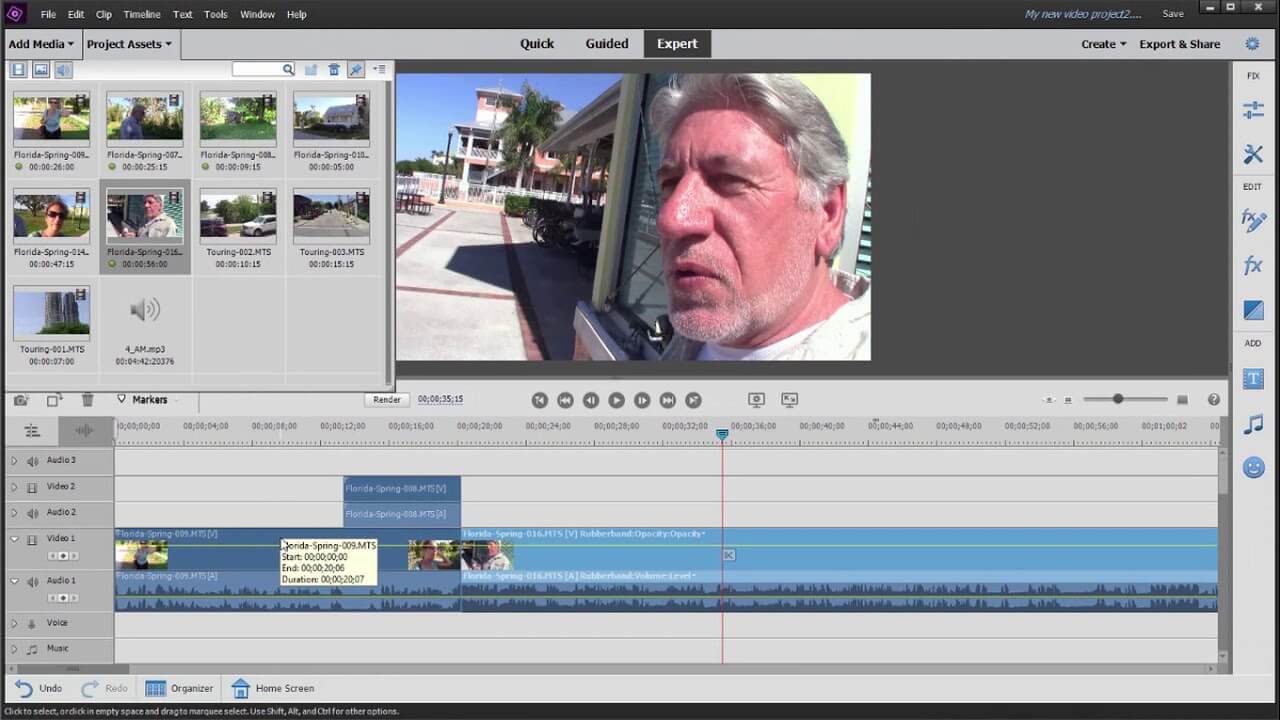 Adobe Premiere is a leading brand in terms of professional video editing software. Even though Adobe Premiere Elements is not the best among them, it does take the prize for being better for beginners.
It comes replete with loads of powerful features like face detection, motion tracking, audio effects, and video stabilization. It also acts as an educational tool for newbies by teaching them the ins and outs of video editing. It is not a very fast video editor, but it's easy to use and has the simplicity of editing.
Premiere Elements does come with all the video effects you'll need (chroma-keying, transitions,etc.) and an intelligently organized media library.
You can get it here: Download Now
---
6. WonderShare Filmora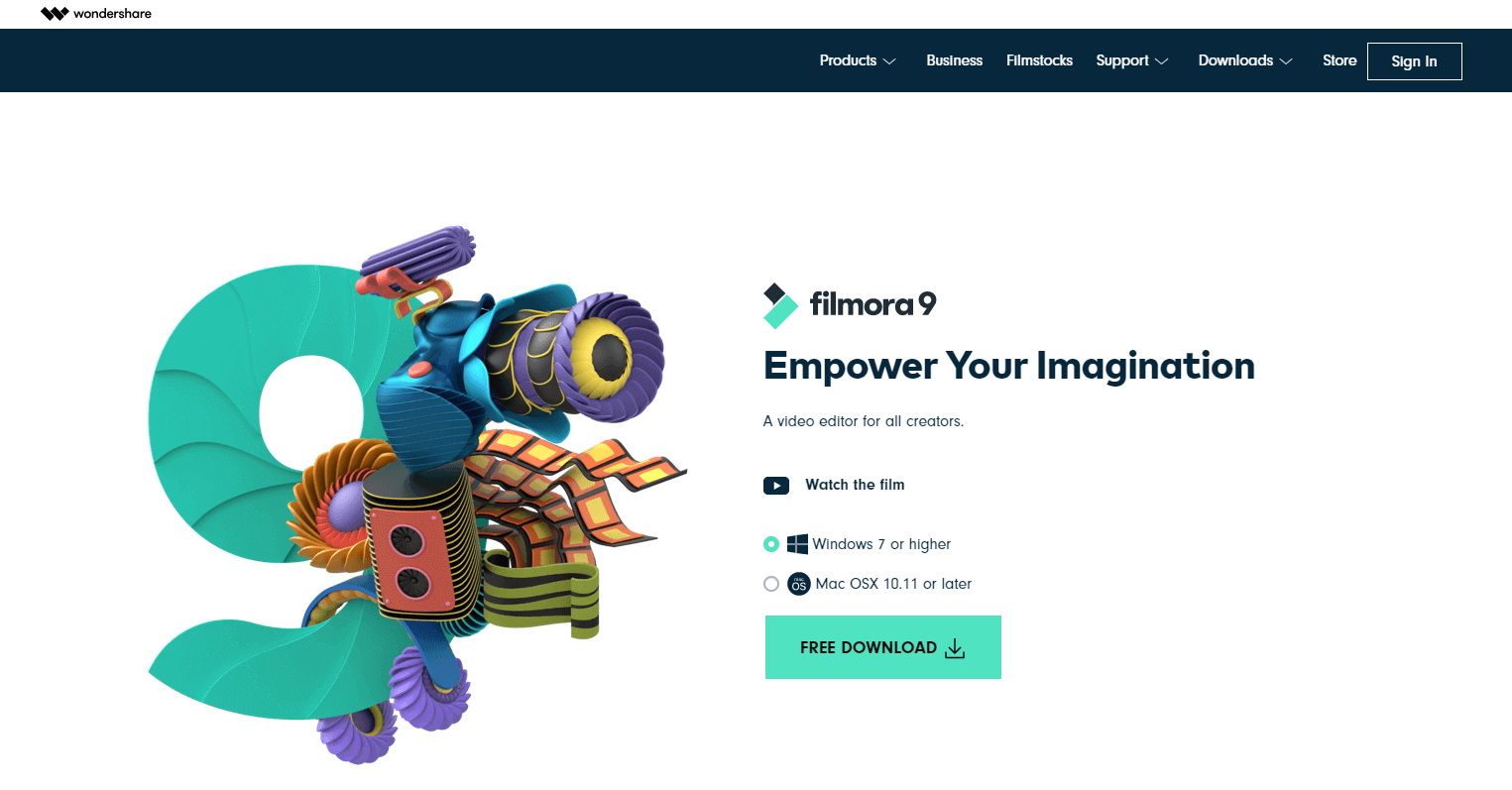 This is a no-nonsense product with lots of built-in features that both an amateur and professional can use. There exists no learning curve, which means that you wouldn't have to force your brain to learn something difficult and new.
Read More: Best Disk Cloning Program For Windows
Its many features include more than 100 layers of media, motion elements, quirky creative filters, green screen recording, 4K editing, and many more.
Its best feature is "Easy Mode," which makes you drag and drop media content, select music, themes and save it to many different formats. It's that easy to use.
Wondershare Filmora might not be equipped with the hottest new VR tools, but it surely is on top of its game.
You can get it here: Download Now
---
7. ShotCut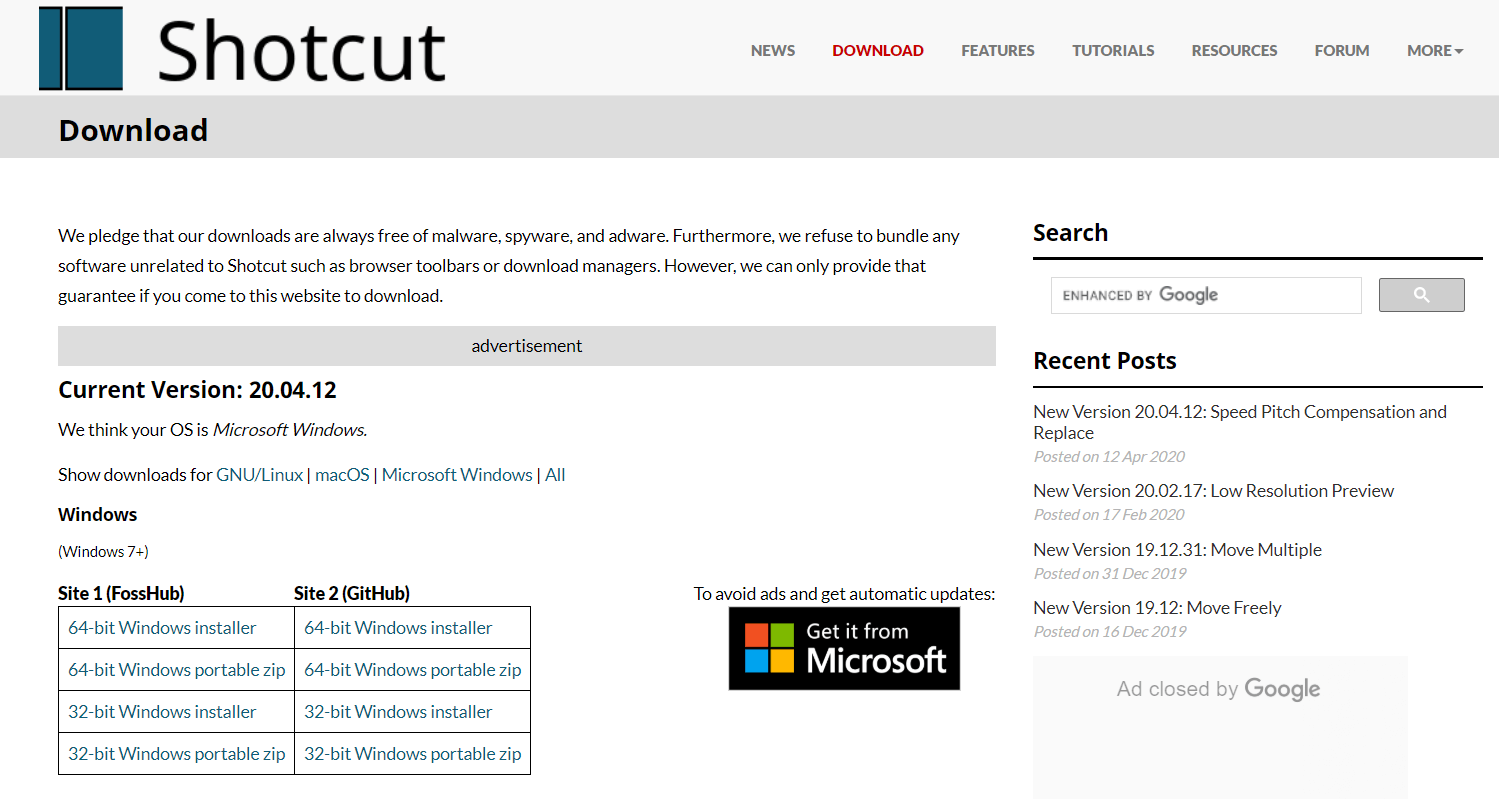 Shotcut is a way out for all those who don't want to play with any complex video editing software. This software has a customized and user-friendly interface with powerful editing tools. It is completely free and supports a huge variety of formats. It is an open-source program which means that after installing it, we don't need to pay for anything and access is granted to all the features.
One of the best features of it is the 4K resolution support. That means even if our TVs aren't super HD, at least our videos will be.
Finally, there's a rich variety of filters and fairly advanced special effects that are easy to use, apply, and manage.
Take this sho(r)tcut, and you won't be disappointed.
You can get it here: Download Now
---
8. LightWorks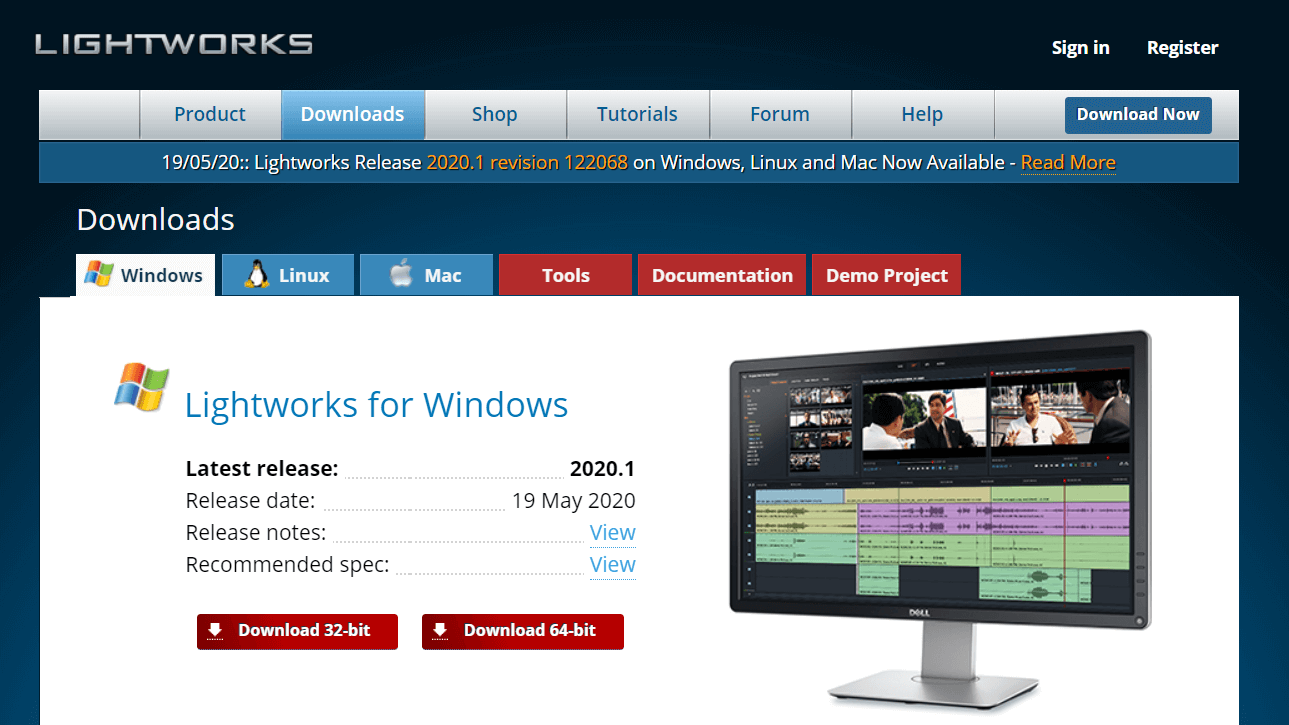 This is a Hollywood-grade editor with only a few limitations. A movie editing software has been used in various movies like The Wolf of Wall Street and Mission Impossible.
Lightworks is a surprisingly amazing video manager, pressed with expert quality features that will make your videos shine. It's quick, adaptable, and once you become used to its uncommon work process, you'll see it is strikingly simple to operate.
It is undoubtedly some of the best free video editing software for Windows. The amazingly designed timeline with advanced features gives a high degree of control, so you can plan and edit your videos and audios together; however, you want them. You can create proxies of the videos being edited as well as export them to YouTube.
It can also produce videos in SD and HD with up to 4K resolution and comes with high precision video trimming.
After all this one thing is for sure, Lightworks will definitely light up your video works.
You can get it here: Download Now
---
9. Camtasia Studio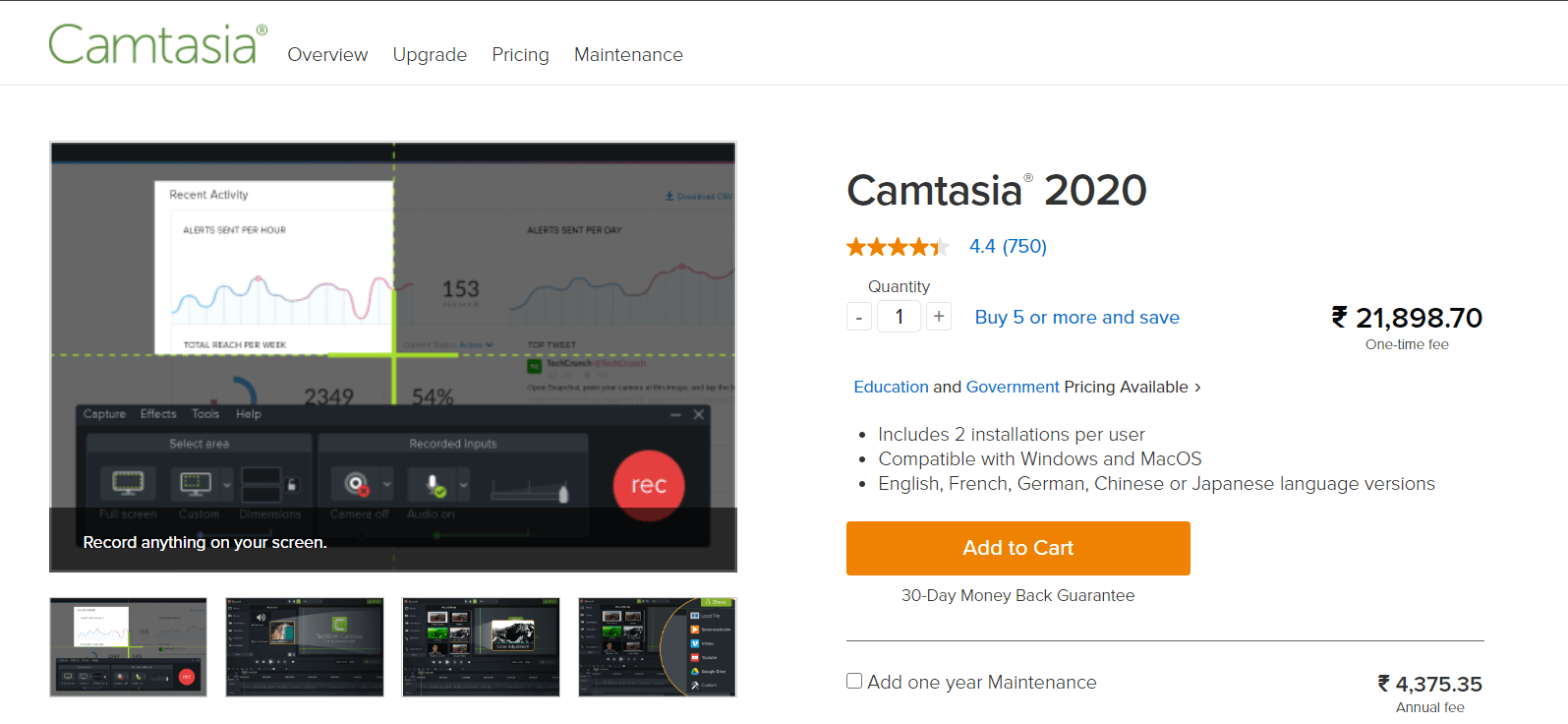 Camtasia Studio is a two in one force. It is a powerful screen recorder as well as a hugely popular video editor.
Even though it lies in the higher side of pricing, its versatility, efficiency, and power more than make up for it. It has a great green screen module, tutorial video creation, 4K video support, and a complete professional feature set.
You can even add annotations, callouts, and create transitions between different scenes.
It is a perfect all-rounder choice for the creation of educational, promotion, or information videos.
You can get it here: Download Now
---
10. VSDC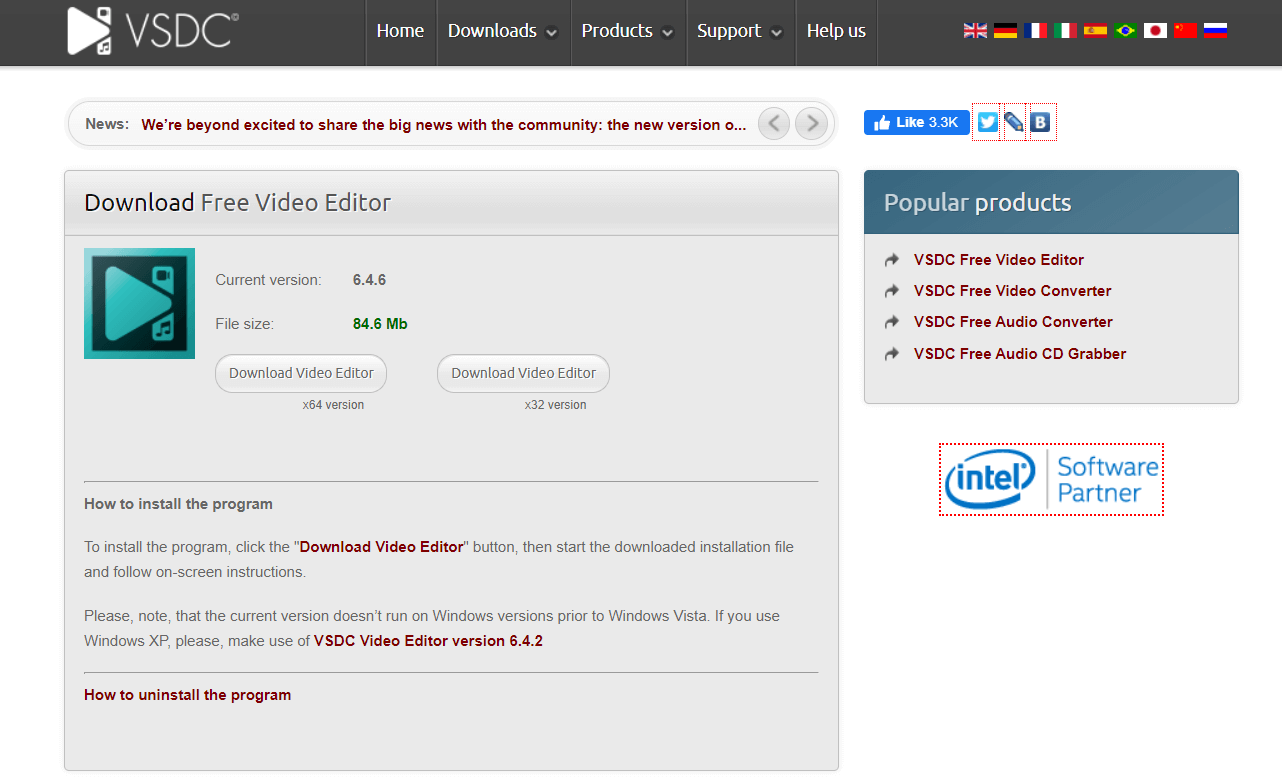 Another beginner-friendly video editing software. This comes with a wide range of filters (Instagram like filters too!), features, overlays, and transition effects. It is a non-linear video editing tool stacked with various features. Your creations can be easily exported to social media networks so that your friends and followers don't miss out on any fun.
Read Also: Free Video Editing Software Without Watermark
This platform serves its users with easy flow editing experience to help out the beginners with their projects. It is effortless to master and use because of its smart and intuitive interface. It also consists of a built-in video converter that helps convert one video/audio format to another format freely.
You can get it here: Download Now
These were the best video editing software that you'll find anywhere. They'll fulfill all your editing requirements and take your video projects to a whole different level. Don't miss out on this fun and choose your pick from them.
Diksha Lalwani is an aspiring content marketer and a self-declared bibliophile. An English honors graduate, she likes to keep up with the recent happenings around the world and form an opinion. Her interest in anything and everything tech made her follow the path into becoming a technical writer.
Subscribe to Our
Newsletter

and stay informed

Keep yourself updated with the latest technology and trends with TechPout.
Related Posts