Are you tired of your phone's sluggish performance every time you think of playing your favorite game? Does it hang quite often? Is insufficient speed hindering your smooth gaming experience? 
If yes, then you are in the right place. A game booster app is all you need to revive your phone's actual performance. 
The article will discuss some of the best game booster apps available in the industry. You can revitalize your Android's performance in a single tough, remove unwanted data, smartly free up much-needed space and enhance the gaming speed of your phone. 
Well, unfortunately, the market is filled with several game speed booster apps, but you certainly need the best. To simplify your search for the best app and to save your time, we have prepared a well-researched list, by handpicking some of the best game booster apps for Android phones. 
8 Best Game Booster Apps for Android Gamers:
The market is filled with numerous booster apps that can enhance the phone's performance and gaming speed within seconds. Let's now have a look at some of the most trusted apps in this category. 
1. Advanced Phone Cleaner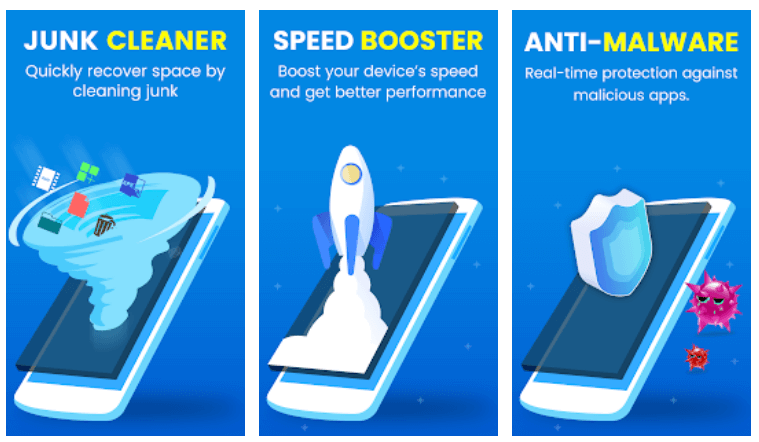 Why settle for less when you can unleash the real performance of your Android device with the Advanced Phone Cleaner app. It will not only optimize the gaming speed but will also boost the overall speed of your phone, clean unwanted junk, manage various applications, and protects your device from a malicious virus.
Few Highlight Features Are: 
It improves the overall battery consumption by keeping a check on-screen brightness, unwanted apps running in the background, and by turning off unused functions like Bluetooth and Wi-Fi. 
Manages storage by removing large files and folders. It frees up large chunks of valuable storage space by reducing junk, deleting app cache, system cache, residual files, and APK Files. 
App Manager: It manages all installed app, clears app cache, and stop unnecessary running in the background, which enhances gaming speed. 
All in all Advanced phone cleaned is a one-touch game optimizer and phone booster app which can fix multiple issues in a blink of an eye.
2. Game Booster
Next on the list is the Game booster app, this amazing application is designed to boost the overall performance and gaming capabilities of your device.
It removes unnecessary apps, clears system cache, stops unchecked network activities to revive lost RAM. This optimizes total storage and performance to provide a stable and uninterrupted gaming experience. 
3. Dr. Booster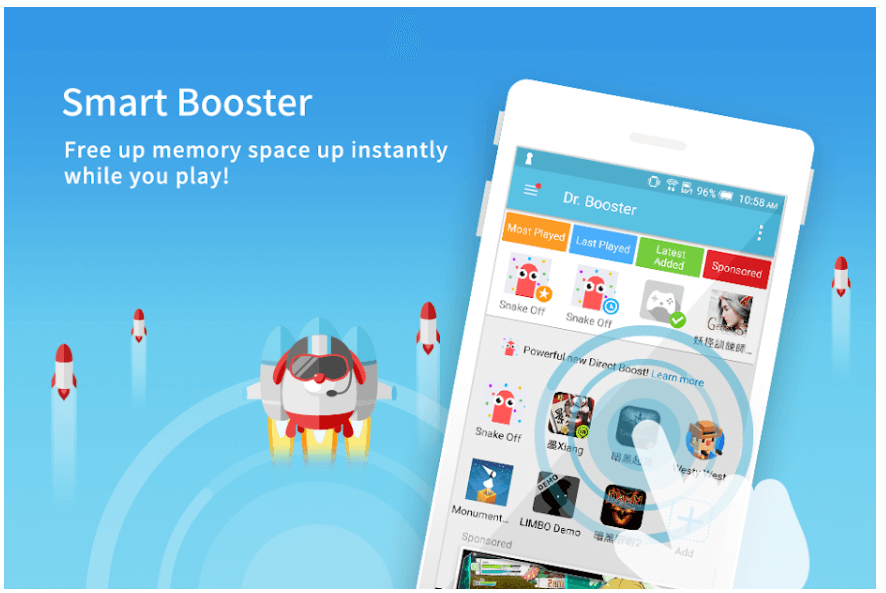 As the name suggests, Dr. Booster is one of the best phone booster doctors that will enhance your device performance at no cost. It can effortlessly improve the speed and launch your favorite gaming app within seconds. 
This app can seamlessly free up valuable memory space, close unwanted applications running in the background in a single touch. 
Play your favorite games without interruption with Dr. Booster and enjoy a substantial gaming experience. 
4. Game Booster: Speed Up Your Games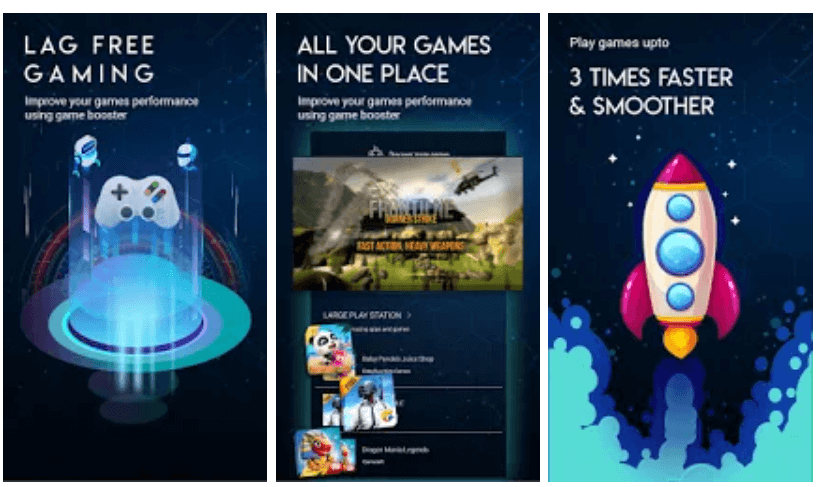 Another dedicated app that enhances speed and provides a smooth gaming environment is Game Booster. 
It effortlessly increases your phone's work capacity, cools down the CPU, and remove memory lag issues.  Its user-friendly interface makes it one of the best free game optimizer apps for android devices. 
5. Game Booster 3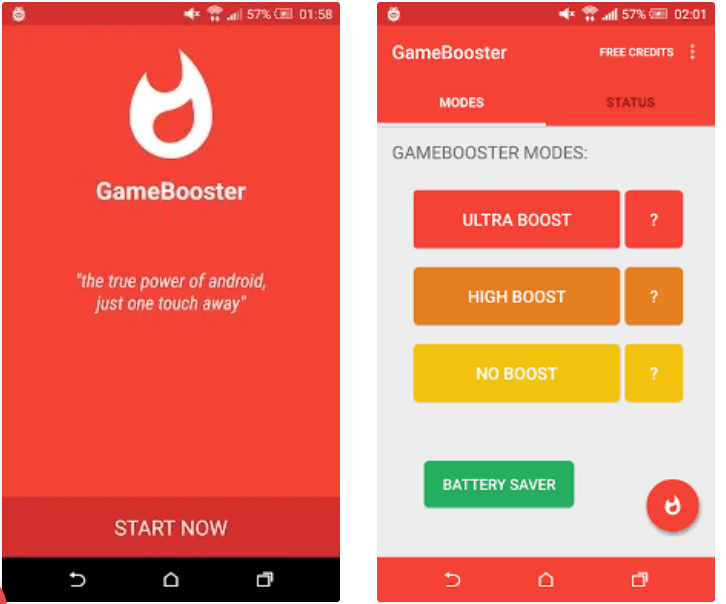 Revive your phone's actual gaming abilities with this highly lauded application. It does wonders in streamlining your gadget so that a noteworthy piece of RAM could be utilized for gaming. 
It's maximum speed function also allows you to play high detail games by pushing the gaming threshold of your phone 
Its CPU Management system removes games crashing and slowdown issues by clearing all bottleneck, including system cache, APK files, residual files, and background running apps. 
6. Game Booster and Launcher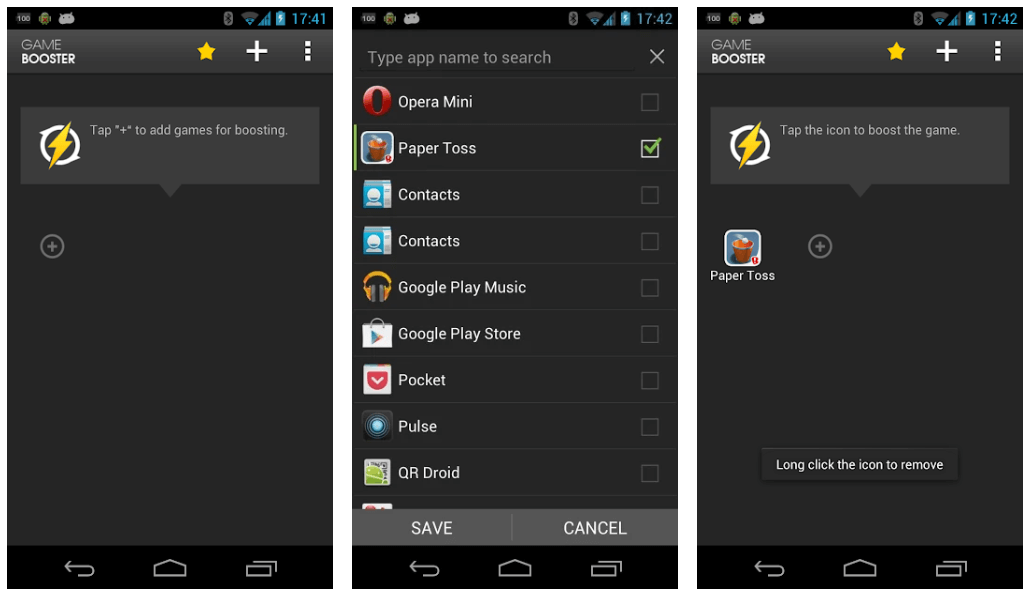 A much simpler yet powerful game optimizer application. It offers a friendly and intuitive way for you to enjoy a lag-free gaming experience.
It's quite simple to download, launch, and use this app, select the game you wish to play, hit on the "Game" icon. Doing this will start your game in a booster mode with high speed. 
7. Game Booster 2019: Phone Cooler (Fast CPU Cooler)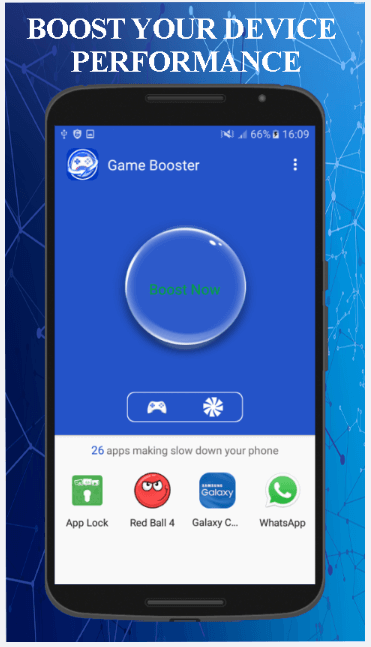 This one offers just what you need to cool down your device and enjoy games without interference. It works wonder and avoids frequent crashing and screen freezing issues. 
It controls your phone's temperature, stops overheating applications, revives lost memory space, and cleans junk. This easy to use the app can clean your phone, boost performance, cool down CPU, and enhance gaming speed in a single touch. 
8. DU Speed Booster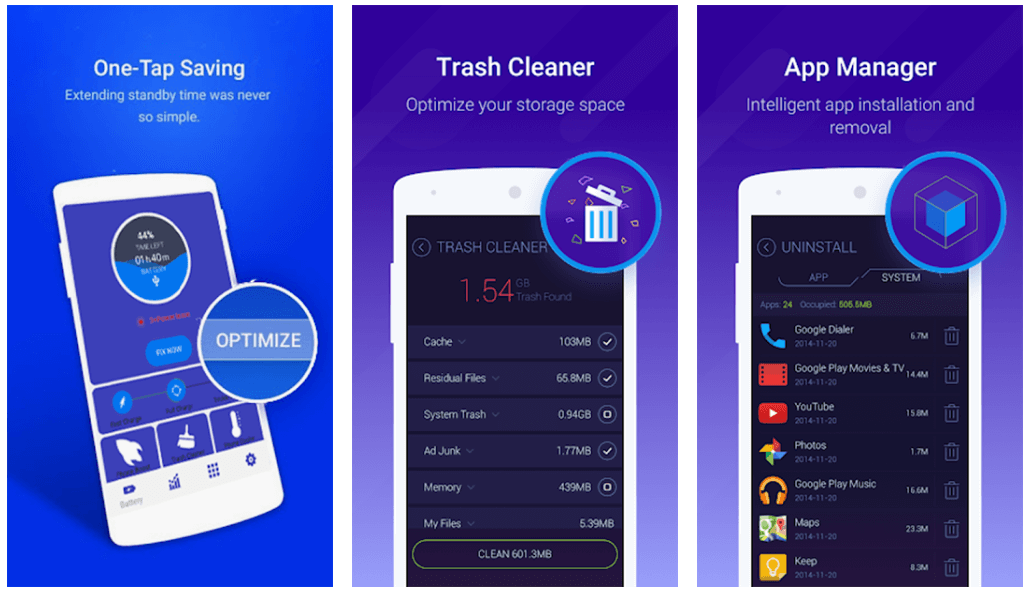 If you are searching for a speed booster for a long time, you might have come across this app many times.
This ultimate performance optimization tool cleans your device for unmatched speed. Moreover, it also removes screen freezing and system slowdown issues so you can enjoy an unbroken gaming environment that is free of disturbing failures and crashing issues.
Concluding Words
It is often seen that sure gamers keep complaining about the absence of high details design and irregularities with android games which degrades the overall experience. 
The apps listed above are specially handpicked, to boost phone performance and speed up gaming speed in a single touch. Fix screen-lag and RAM issues with game speed booster apps.