Fastest Browsers for Windows 11, 10, 8, 7 in 2022 [September Updated]

Which are the fastest browsers for Windows in 2022? How can I get the fastest & secure browsing experience on Windows PC? If you are also asking such questions, then look no further! Here's a list of 10 more secure and fastest web browsers for Windows that you can consider. Read more!
Whenever we want to run a quick search, we use a web browser to take what we need from the "abyss of knowledge" known as the internet. Web browsers are quite a handy tool when it comes to the daily life of a dynamic digital era. But, what if we say that there are far better alternatives available that can outflank your current browser? The web browsers we'll be talking about are some of the fastest browsers for windows. But, how do we know if these browsers are potent enough to satiate the needs of a modern moody user? Well, for that part we've evaluated each browser on some must-have standards and characteristics. Which are:
Speed- Speed; It's a must-have ingredient for a web browser for Windows 10. Cause, hey! Who doesn't get annoyed and irritated when the web pages aren't loaded in a blink? Right.
Privacy- In today's digital world where any sort of information can be accessed by a few taps. The danger of your information getting leaked always lurks around while you watch those cat videos. BTW cats are cute, Aren't they?
Extensions- Who doesn't wanna get those super-useful extensions at their disposal while browsing the net? So, the best fast browser for Windows 10 comprises all the cool and handy extensions.
User-Experience- Technology has been developing in every instance just to make human lives easier and more convenient. Similarly, a web browser should be simple and less complex yet robust and secure. Is this too much to ask for?
So, these were some metrics that we used to evaluate these browsers for windows. So, enough beating around the bush, Here we present the Fastest Browsers For Windows.
A List of Best & Fastest Web Browsers for Windows in 2022
Speed, weight, general performance, navigation, extension support, lightness, privacy, and security are some of the significant features we look for when choosing the right web browser. Based on these features, we have prepared a list of the 10 fastest browsers for Windows that you should check out. Without further ado, let's get started!
1. Google Chrome
One of the finest and most commonly used cross-platform web browser Google Chrome has a varied user base. Although the browser consumes comparatively higher system resources it is easy to use. With regular updates, Google keeps on adding exceptional features to Chrome.
The browser can be customized easily depending on the user's needs. Also, it has a mechanism that is highly reliable and maximizes the speed of the browser.
Notable Features
Huge Library of extensions
Cross Platform
Available for free
The user interface is completely customizable
Advanced features for power users
Also Read: Google Chrome vs Mozilla Firefox: Which Web Browser is Better
---
2. Opera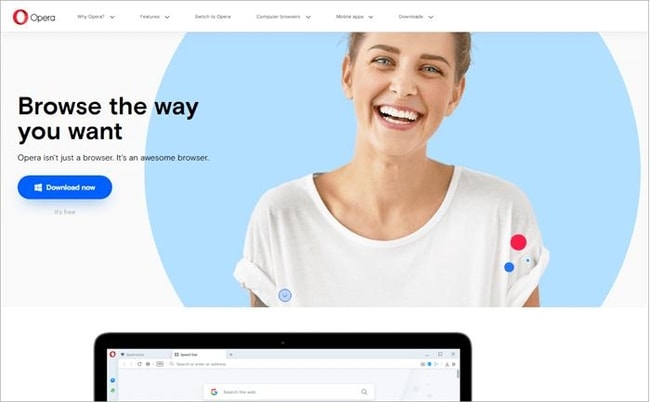 Opera is one of the most commonly used and trusted browsers around the world. The interface of the browser is quite straightforward which makes it one of the fastest browsers. The browser is available in two versions viz. Opera and Opera Mini. Both versions are very effective but the latter one is faster than the former.
If you are a beginner then Opera can be the best alternative for you. The tool is quite amazing and also provides advanced features like ad blocking, integrated VPN, and whatnot. You will find some of the most amazing features of this tool below:
Notable Features:
Free to download and use
Cross-platform base
Allows interface personalization
Contains a smart dashboard with multiple options
Consumes less data
---
3. Brave Browser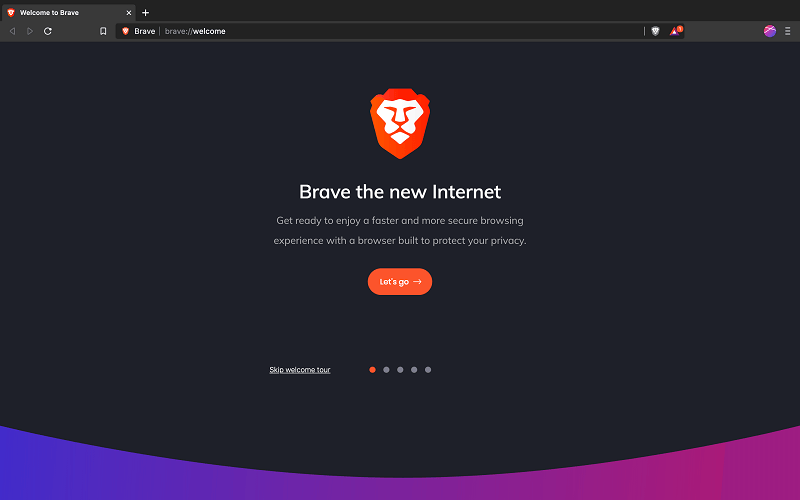 If you're the type of person who gets paranoid regarding their privacy and safety on the net Brave Browser is for you. To all the internet users out there, if you're concerned about who's tracking you and want your browsing history and activity to stay hidden even from your ISP(Internet Service Provider), Brave Browser is especially for you.
With all the basic features of a web browser, it also has a strict anti-ad policy which ensures that your browsing session doesn't get interrupted by annoying ads; result, faster browsing by a lot. So, Say Hello to the lightning-fast browsing experience and Bye to slow-loading pages.
Notable Features:
Aggressive anti-ad policy
Earn through watching ads
Consumes less data than many browsers for Windows
Privacy is guaranteed while using Brave Browser
---
4. UR Browser
For users who truly want to experience privacy, faster web browsing, and security, we present you UR browser. UR browser is one of the fastest web browsers available on the net as it blocks trackers, ads, and cookies which otherwise slows down a website. Various alerts are also present to notify you if there's a danger lurking around your identity or credentials. UR browser protects holds a powerful suite of tools to render optimum security to all its users.
Notable Features:
A gamut of privacy-protection tools
Light yet robust and fast at the same time
Various privacy modes to choose from
Also Read: Best Lightweight Browser for Windows
---
5. Vivaldi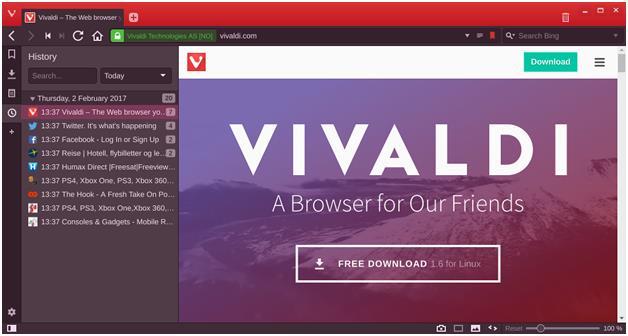 Vivaldi might sound like a new name in the browser market, but it has started to gain the limelight quite swiftly. Vivaldi was built under the Chromium project. It uniquely combines some of the best features of browsing giants like Google and Opera. Vivaldi also possesses marvelous multi-tab management. The trait which aids Vivaldi to stand in this list; Vivaldi is super-customizable. Users can tweak even the smallest thing to obtain a more personalized experience.
Notable Features:
Lightest and the fastest browser for pc
Has built-in notes features to scribe your ideas. thoughts, and all.
 Custom shortcuts and keyboard shortcuts are at your disposal.
---
6. WaterFox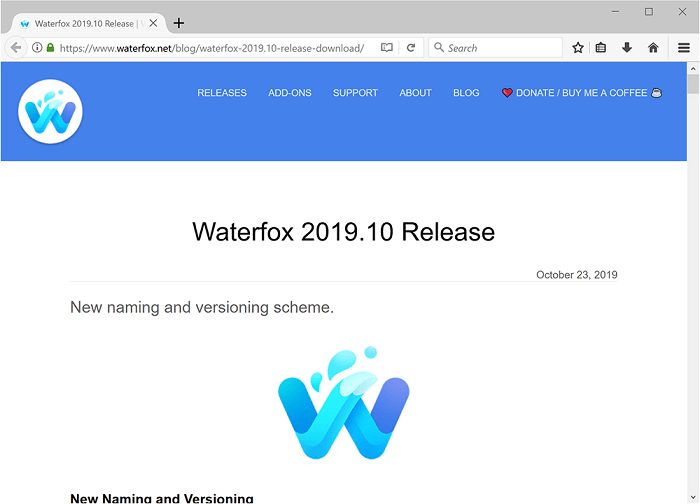 WaterFox is a privacy-oriented and secure browser. It is an open-source browser that blocks trackers and other similar threats to prevent them from gobbling up your data and personal information. WaterFox is based on Firefox and also uses the same engine. But, it tapers the privacy risks the users had with Firefox. WaterFox collects a negligible amount of data from its users only to keep the browser up-to-date and secure.
Notable Features:
No telemetry
Privacy Protection
Protection from trackers
Improved browsing experience
---
7. Tor Browser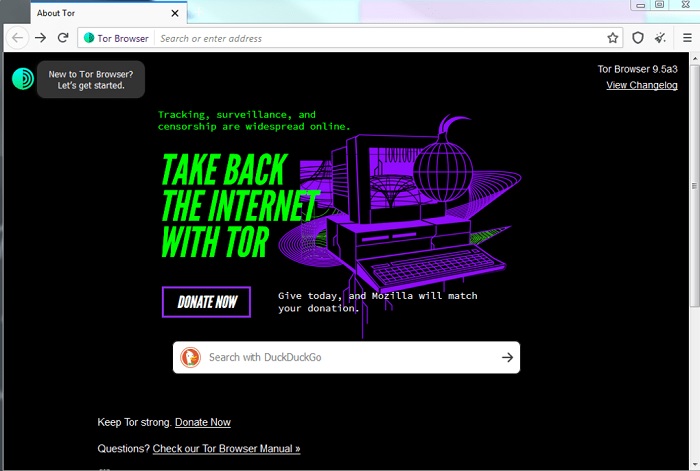 Tor browser renders your privacy needs over the top. Privacy is the motto of the Tor browser. Surfing the net without any worries about privacy and being completely anonymous is what Tor helps you with. Tor browser helps you to stay hidden in the realm of the internet and keep tracking, surveillance, and censorship at bay. While using the Tor browser privacy is not a thing to worry about. Its various tools cloak your IP address and cover your digital footprints.
Notable Features:
Multiple layers of Encryption
Defends users against surveillance and digital fingerprinting
Blocks trackers and other privacy-threats
Access the Dark web, deep web, and even blocked sites using the Tor browse
Also Read: Best Fastest Web Browser for Mac
---
8. Slim Browser
Last but not least, you can give SlimBrowser a try. However, it isn't the most feature-rich browser on this rundown, but if in case, you are searching for a lightweight and fast browser for Windows 11. Then, it may be the potential one.
With this web browser, users can build individual accounts or groups for particular sites and even can open all of them at once. The browser will also let you enjoy interruption or distraction-free browsing by turning on its ad blogger. Plus, you'll love to access its amazing spell check feature. Talking about the downside, then you may find its interface cluttered.
Additional Features of SlimBrowser:
One-click Facebook integration.
Webpage & text translation.
Quick and effective Download Manager.
Compatible with most mainstream extensions of Firefox.
---
Secure & Fastest Browsers for Windows 11/10/8/7: Final Words
So, the above were some of the best browsers that you can use on your Windows PC. If you ask us, "which web browser is better for Windows?" Then, based on security, speed, performance, benchmark outcomes, and privacy tests, we suggest you choose Opera. And, if you are using Windows 11, then Opera is all you need to enjoy the fastest browsing experience. Apart from Opera, Google Chrome is also an ideal choice for Windows PC.
With all that, now you have the names of the most secure web browsers, and you can choose the one that suits you the best. We hope the article helps you make a better decision. Do you have any doubts or questions? Please feel free to reach out to us through the comments box below. In addition to this, you can also share your suggestions or further tips regarding the same. We look forward to your feedback.
Before you go, don't forget to subscribe to our Newsletter for more technical information, blogs, news & updates. Furthermore, you can also follow us on Facebook, Twitter, Instagram, and Pinterest.
Harshita Sharma is a technical writer with quite a distinct understanding of the tech realm. She is a tech enthusiast who believes that tech knowledge should reach one and all and tries to convert the sketchy knowledge into the simplest possible form for making people understand the tech world better. When not playing with words, she loves to travel and explore new places. And, is a coffee & cricket connoisseur.
Subscribe to Our
Newsletter

and stay informed

Keep yourself updated with the latest technology and trends with TechPout.
Related Posts