Top 10 People Search Engines or Websites to Find People Easily

In this article, we will suggest some of the best people search engines using which you can find/ connect with your long-lost friends or colleagues. Read down to know more about them.
Finding people on social media platforms can be tough as there are hundreds of people with the same name, but if you wish to connect with the people you can use people search engines. Whether you met a friend a long time ago or finding people who can work for your organization. Not only this you can even find people who are looking for a flatmate, potential property buyers, etc. All in all, you can use this platform to find people with the same interests or old connections.
Without further introductions, let's see which are the best people search websites of 2021 for finding former professors, colleagues, and friends.
Best People Search Engines to Find Lost Friends & Co-Workers Easily
Here is the list of best people finder platforms to use for finding people from all around the world.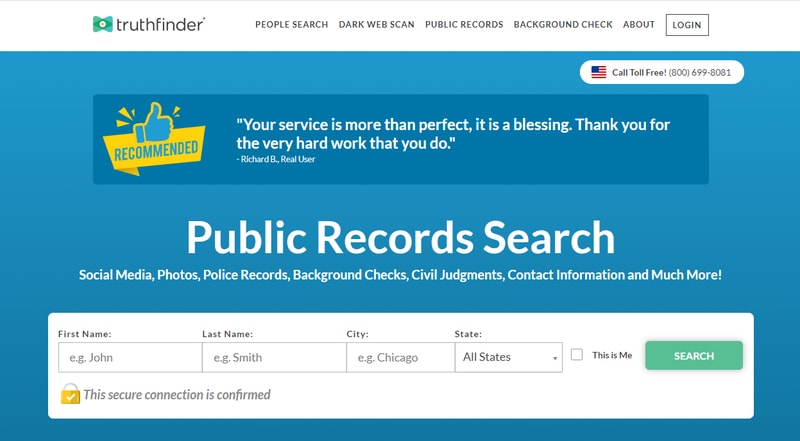 One of the best people search engines in today's time is Truthfinder. Using this amazing people search website you can find people, photos from their social media, contact information, police records of people, and other details of people.
The reason we have kept this platform in the first place is because of its amazing background check feature. If you are moving to a different location or hiring people you can definitely pick this platform.
Pros
Find people easily from all around the globe
Uses Federal, State, and county data sources for background information
Database of court orders and criminal records available
Filter search according to your requirement
Cons
Paid version required for more information
Takes time to load the data
Also Read: Top Positive And Negative Effects Of Social Media
---
If you are the one who is looking for a platform that can help you in finding people in the US then you can pick this amazing platform. US Search is one of the fastest people search engines. You just have to type the first and last name, after that you will find the people you are searching for in just a few seconds. Additionally, you can even filter the search for accurate results.
The platform's free version offers limited features and you cannot get the full report. If you wish to have the full report you can switch to the paid version of this people search engine. It is one of the oldest people search websites which you can trust.
Pros
Fast and easy to use
A reliable platform for searching
Automatic filter
Using limited/ less data also you can easily find people
Cons
The free version offers limited features
---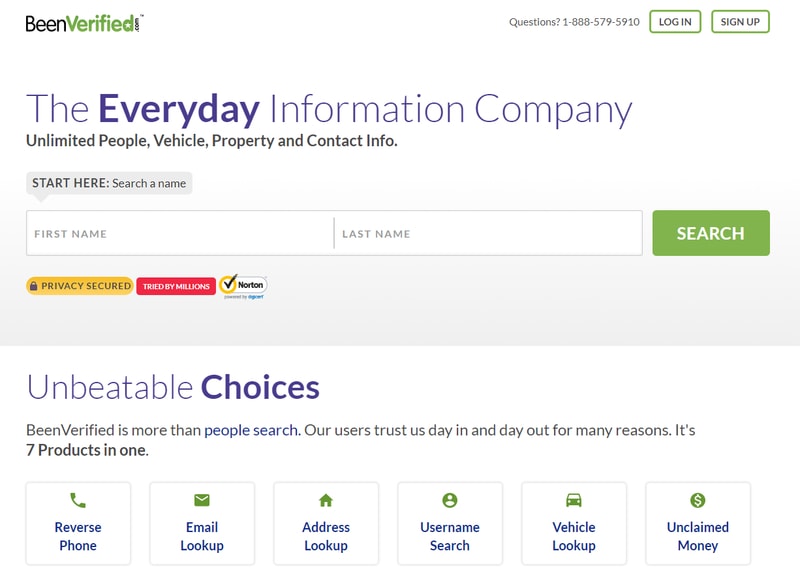 In the list of people search engines, we have kept this platform in the third place because of its simplicity and features set. Using this best people finder you can find people by searching names, email addresses, phone numbers, and location.
With its simple interface, you can easily find people and details like social media presence, images, professional records, background check, and their friends. You can access this people search site on the web as well as in the application.
Pros
A brief record of people
Authentic information
Available for mobile also
It is a 7-in-1 product
Cons
Requires subscription for some features
US-centric
Also Read: How to Track Someone's Location by Using Phone Number
---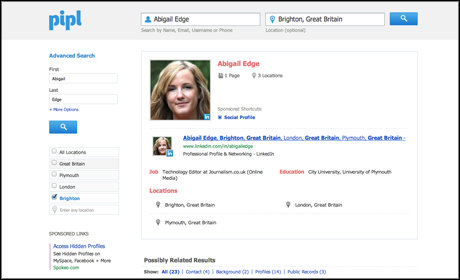 One of the most popular people search engines, Pipl. Using this amazing platform you can find people from all around the earth with just a few clicks. This platform is not restricted to a specific country, irrespective of the location it offers accurate results.
You can easily find people's professional, social, and other information. For searching people you can use the name, email, username, or phone number.
Earlier users can access the platform for free but now it is available at annual and monthly subscriptions. It has now turned out to be a great pick for professional users.
Pros
Accurate results
Free trial available
Search with name, email, and phone number
No geographical limitations
Provides full report with images to help you identify easily
Cons
Requires subscription
For professional use
---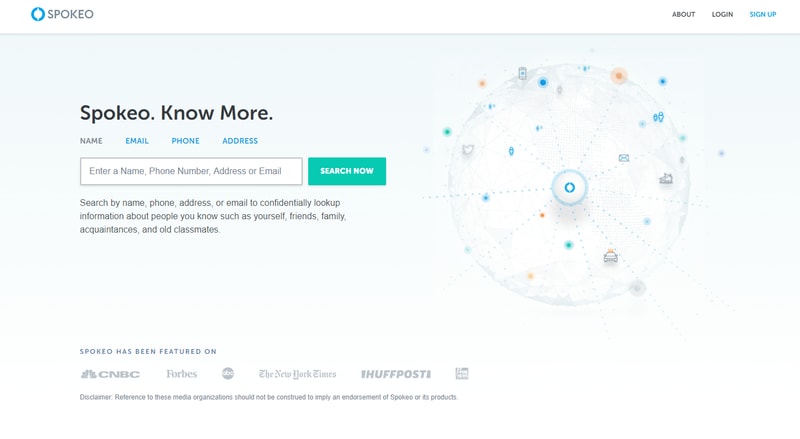 Another great option available in the list of people search engines. You can find white page listings, background records, and social media presence with Spokeo. All you need to search for is the name, email address, phone details, or location.
The result will show a variety of results including social media presence, photos, and profiles. The company claims that it uses proprietary deep web technology to offer accurate results.
Pros
Connect with people easily
Simple interface
Free search results
US-centric accurate search results
Cons
Paid Subscription required to access full data
Requires VPN for functioning
Also Read: Browse Posts with Friends over a Video Call on Instagram
---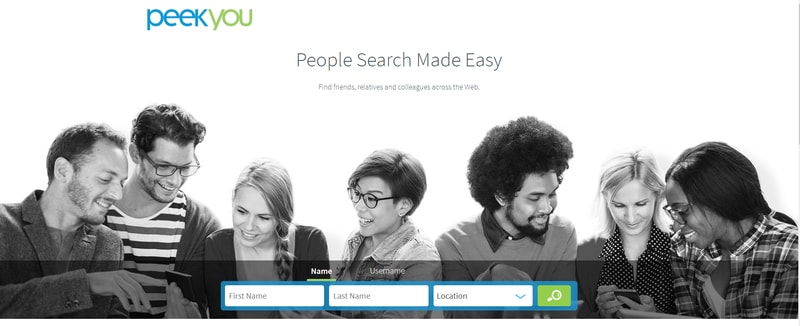 PeekYou is a free people search website, which can help you in searching family, old friends, and classmates pretty easily. Using this amazing people search engine you can find social media accounts, web profiles, email addresses, contact information, and previous public records of the people you have searched for. The engine has a patented technology that helps you find from over 60 websites, blog platforms, news sources, and several other sources.
Other than the results delivered by the platform, searching for people using this website is very easy. You can search using the name, location, and username on social media platforms. Though the people search website can be used globally but the results are better when used to search for people in the USA.
Pros
Accurate results
Data from more than 60 websites
No sign-up needed
Global search available
Free to use software
Cons
Limited results
Works best for residents of USA only
---

The next people search engine we have in the list works best for the users who wish to search for details of a person including the records. The website has records including criminal records, court documents, addresses, age, and phone number. All in all this the best people search websites for background checks.
The website fetches data from other sources like federal data sources, state and country sources, and online profiles. Using advanced search technology the website delivers accurate results. Other than this it offers you a very neat and clean interface which you would love to use.
Pros
Best for background checks
Easy and clean interface
Filter searches depending on the requirement
Provides data using the government sources
Cons
US-centric people search engine
Paid subscription
Also Read: Top 11 Best Alternatives To Facebook That You Can Use In 2021
---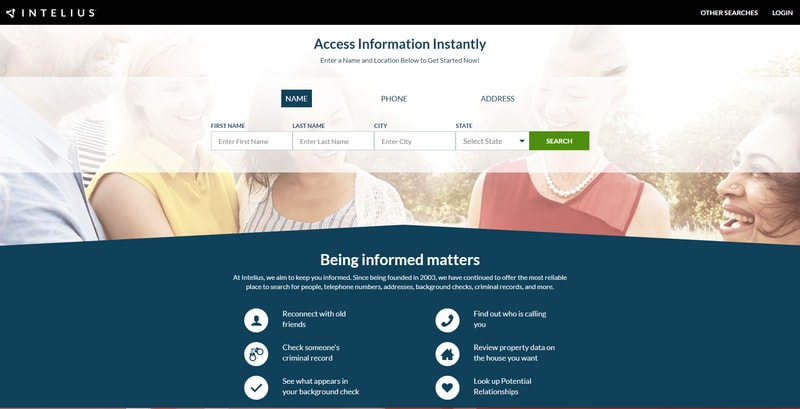 Another great people search website which offers great results at relatively cheaper rates. The website can help you find people and their data including email, social network presence, and even property. Moreover, if you wish to have a deep check you can have a background check and previous criminal records (if any).
The people search engine charge on the basis of your requirement, but if you are registering at the website for the first time you can get a 50% discount. If you are looking for a US-centric people-finder website then this can be a great option to choose from.
Pros
Easy to get a brief data about people
Access to property data
Offers users initial discount
Search easily with whatever data you have
Cons
Data of US residents only
Costly subscription
---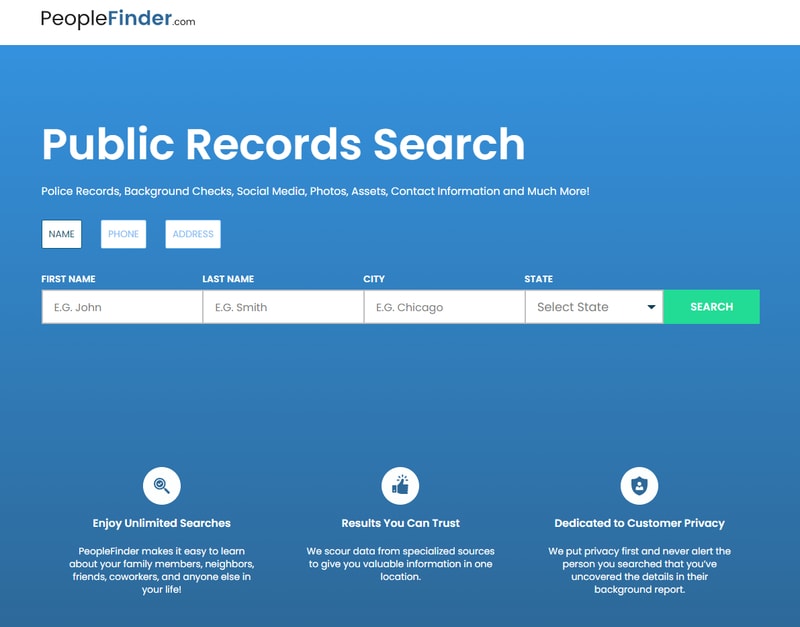 PeopleFinder can be considered as a free people search website but  If you wish to have the whole report then you have to pay a minimal amount otherwise it offers data for free. You can get various information about the people in the report including financial information, phone numbers, relatives, previous records, and other information.
Using this people search engine you can search easily without any limits. For searching, you need to have either a name( first name, last name, city, or state) or phone number to search for the person.
Pros
Free to use the platform ( full reports costs some amount)
Unlimited searches
Accurate results
Maintains customer privacy
Cons
Only US residents data
Searches can take time
---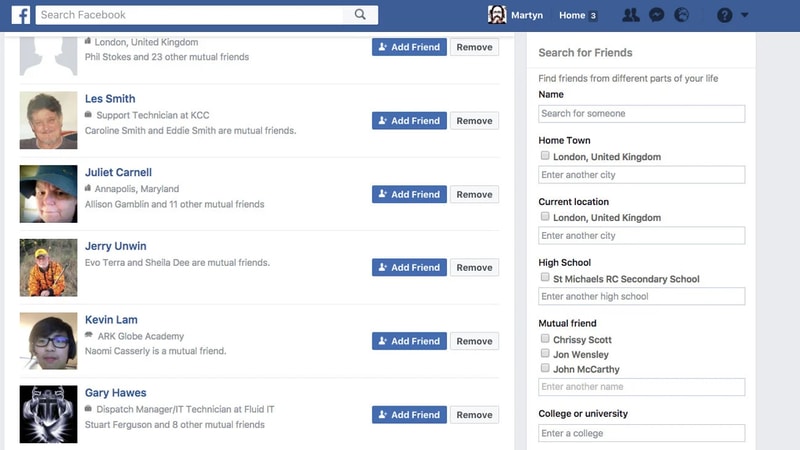 Facebook is a social networking site but with its amazing people search features it can be considered as a free people search website. You can search for people from all around the world but it can not provide you with the data like other people search engines.
Although, the user base of this platform is huge which can help you in finding people pretty easily. It offers various filters using which you can search for a specific person. The offerings and accuracy make it one of the best people search sites.
Also Read: How To Recover Deleted Facebook Account
You can look for people and their activity on this social media platform. Moreover, if you wish you can even connect with them.
Pros
Find and connect easily using Facebook
Great platform to connect with people
It has a huge user base for finding people
Search for people from all around the globe
Free to use
Cons
Does not offer background check
---
Find People Using These Amazing People Search Engines 2021
We have listed some of the best people finder platforms which you can use to find people from all around the globe. The list consists of free as well as paid platforms that you can use. If you have any suggestions regarding the article you can write in the comment section below. For more, technology-related content subscribe to our newsletter.
Tanmay is a technical writer from the field of mass communication. He aims to communicate the best of the technology to the readers through his write ups. If not writing you can find him with his camera capturing nature and exploring the unexplored world.
Subscribe to Our
Newsletter

and stay informed

Keep yourself updated with the latest technology and trends with TechPout.
Related Posts