9 Best Lightweight Mobile Browsers For Android in 2020

Any idea what backs the powerful performance of your Android device? Is it the battery? No, it's the Internet. High Internet speed is all you need to enjoy uninterrupted net connectivity but have you ever wondered how it works. 
Well, it's the Internet browser for Android devices that connects you to the online world, and can make your smartphone experience an unforgettable one. 
A fast Android browser uses various online plugins to support quick loading of pages, make websites responsive and a lot more. 
However, with multiple options in place, choosing the best browser for your Android 2020 is quite a tedious task. But here we have made your job easy by handpicking some lightweight yet the most capable browsers for you. 
Let's get started now. 
9 Best Lightweight Android Browsers in 2020 For Faster Browsing
If you want to reduce mobile data consumption and increase the browsing speed, check out our curated list of best lightweight browsers for Android devices below.
1. Google Chrome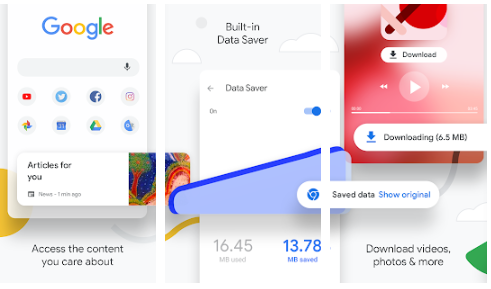 This is undoubtedly one of the most trusted browsers available for Android devices currently. It is known to offer top-notch browsing speed and works on an open-source engine, known as Chromium. 
It's "Googleweblight" feature is capable of offering excellent performance even with low internet speed. 
Main features
Effortlessly syncs with your PC default browser.
Also works in incognito mode.
It allows you to disable data tracking during internet browsing. 
And the best part is that it is free of cost.
---
2. Firefox Lite— Fast, Lightweight and Secure Browser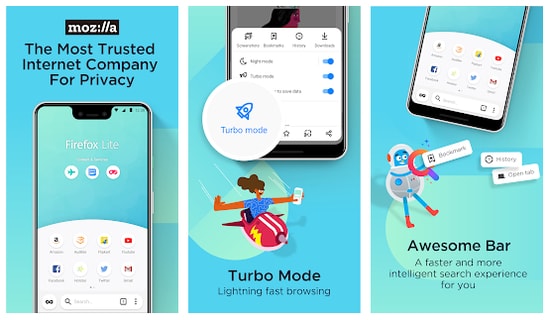 This lightweight Android mobile browser belongs to the family of Mozilla Firefox and focuses more on private browsing. Counted amongst one of the fastest browsers for Android it can easily hide ads and block all sought of tracking programs. 
In addition to blocking ads, it also displays the number of blocked items on a real-time basis. Its user-friendly UI makes it a highly engaging app to use. 
Offers all the features of Mozilla Firefox and easily syncs with your pc.
Comes free of cost. 
Blocks browser tracking apps.
Read Also: Google Chrome vs Mozilla Firefox: Which Web Browser is Better
---
3. Apus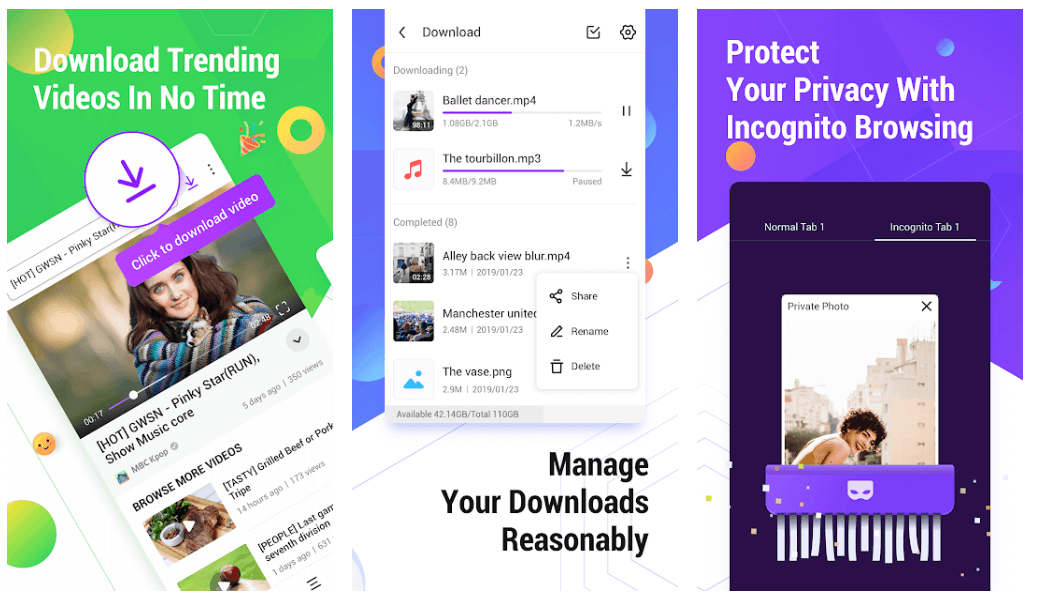 This one mainly supports low powered Android phones. However, its ability to work wonders with limited resources makes it everyone's favorite. 
This lightweight browser for Android is packed with high definition features which many browsers do not offer. For example, its pop-up feature allows you to copy text information and paste it in the search window. 
Supports high speed downloading. 
Enhances web protection by blocking unsafe sites.
Lightweight yet effective browser.
---
4. UC Browser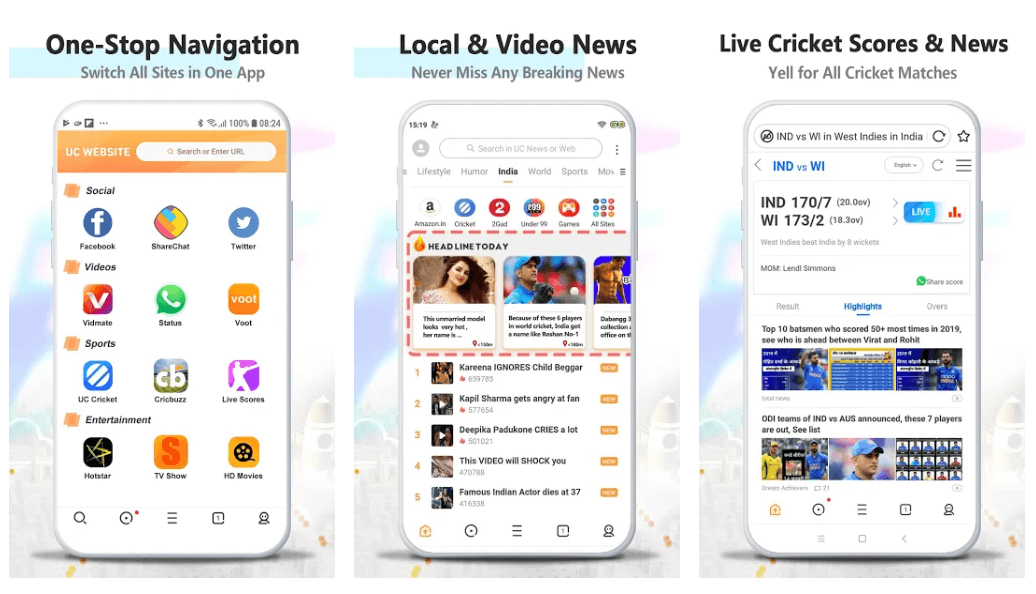 Power-packed with multiple features, UC browsers is one of the most popular options for anyone searching for the best lightweight mobile browser for old Android devices.
It comes with a sleek user interface that gets updated regularly and has an efficient download manager, which supports fast downloading of video and audio files.
Comes with a default download manager which supports faster downloading. 
Has several add-on features, wallpapers, and themes to offer.
It's free. 
Well designed and exceptionally easy to use.
All-in-all its a useful application but consumes a lot of system resources.
---
5. Puffin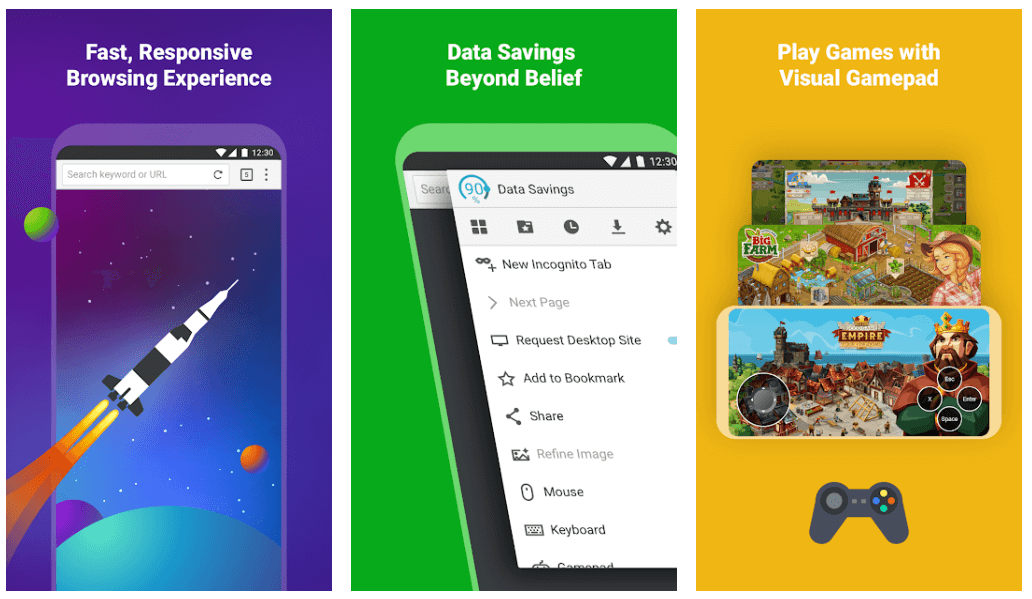 This one certainly earns a permanent place in the list of best lightweight browsers for Android 2020. This feature-rich application can load desktop sites within seconds. 
You can enjoy high-speed games and enjoy a fast, responsive browsing experience with Puffin. 
Offers additional features like a virtual joystick, pointer, and mouse. 
It supports high-end gaming sites. 
It also offers Add on plugins. 
It's absolutely free to use.
You can enjoy unlimited streaming of flash content with its Pro version.
Read Also: Best Android Browser With Flash Player
---
6. Flynx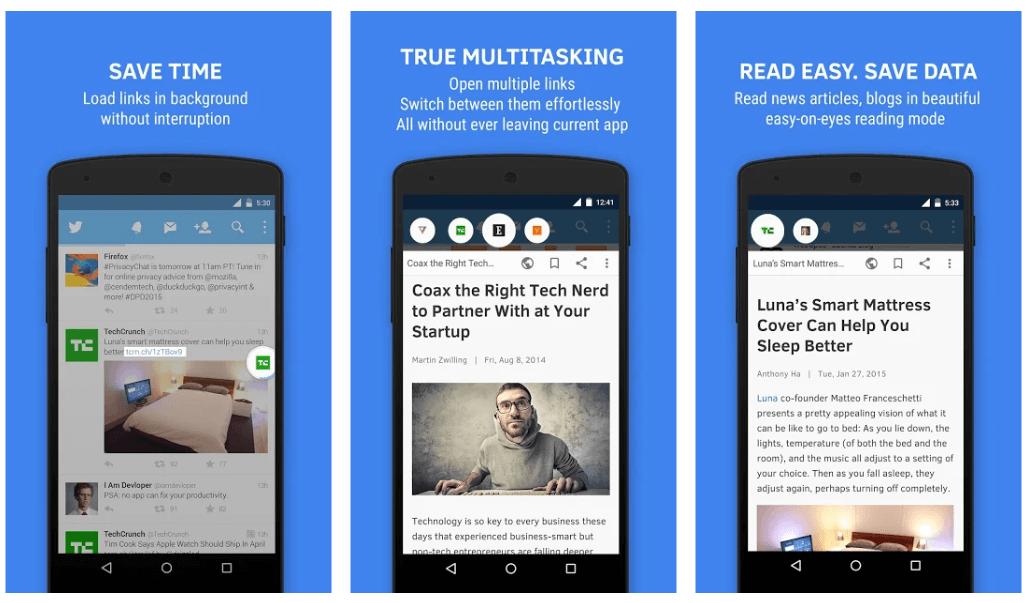 Next in the list of best lightweight Android browsers is called Flynx. With it, you can download multiple links at a time, yet at the same time keep working on important things. You can block ads and save content offline with its quick read mode for future use. 
It supports 15 different languages.
It saves a lot of time and data.
Can multitask with various links working in the background. 
It's completely free to use.
---
7. CM Browser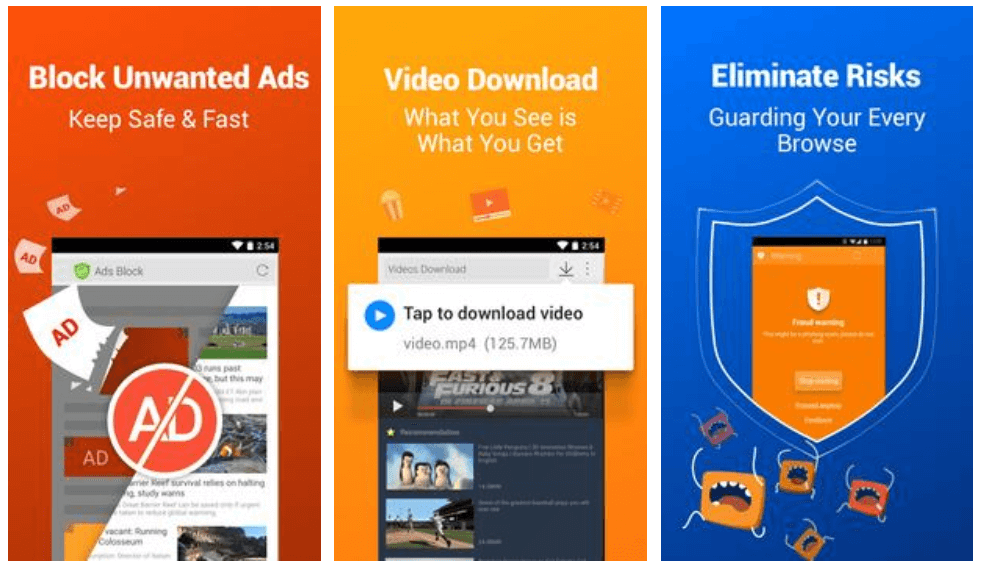 This simple, straightforward, and lite Android browser has everything that anyone could ask for. With its high-end browsing capability and efficient UI, it has out beaten even the most capable browsers.
It's high-end security features can eliminate all quarantining malware and browsing risks ensuring data privacy and security.
It removes mobile browsing history. 
Its advanced functionality blocks unwanted ads and websites. 
Lightweight application
User-friendly interface.
---
8. Opera for Android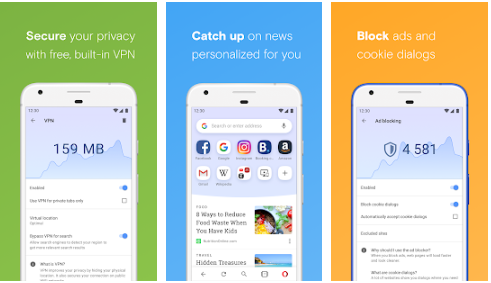 Build on an open-source engine, Chromium, this is one of the fastest browsers for Android devices and comes with some fabulous features. 
You can block ads, customize your browser themes, and get a glance of personalized news for you.
Clean and simple navigation. 
Does not crash even with multiple tabs. 
Offers different layouts like Classic, Tablet, and Tablet
Lightweight web browser for Android.
---
9. Via Browser – Fast & Light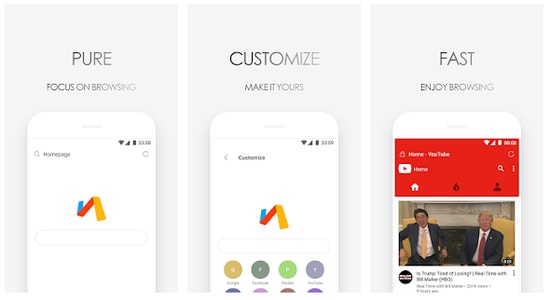 Here comes another best lightweight browser app for Android smartphone users. Via Browser is one of the most trusted and fastest mobile browsers available for Android devices. It focuses on giving you a blazing fast web browsing experience even when you are using an old mobile phone.
Small size application that hardly consumes any system resources.
Fast web page loading speed 
Powerful ad-blocker protection that helps reduce mobile data usage.
---
Final Words: Best Lightweight Android Browsers for Faster Web Surfing Experience
So this is a well-researched list of some of the fastest yet lightweight browsers for Android in 2020. We would suggest you make your choice based on the features and performance that suits your requirements perfectly. 
Prachi Dani is a technical content writer who specializes in areas of science and technology. She is highly up to date with technological transitions and transformations. Writing is not her passion but the only thing that carries satisfaction in life. If not writing, you may find her engrossed playing action games on her treasured smartphone.
Subscribe to Our
Newsletter

and stay informed

Keep yourself updated with the latest technology and trends with TechPout.
Related Posts