10 Best Glary Utility Alternatives for Windows and Mac

To help you keep your PC organized and safe, we have listed some of the best Glary Utility alternatives to try in 2021. Read on to know about them.
There is significantly less possibility that you can find an ideal software or the perfect software that can offer all the features. But there are many software that can provide most of the features and make your work easy. For example, Glary Utility is a great software that offers the best feature to organize a PC. Still, due to a lack of security features, the software faced the issue with popularity.
Keeping the files safe is very important and keeping this in mind, we have listed some of the best alternatives that you can use and organize files with full security. The software are picked from the must-have software for Windows PC list; you would not wish to miss on them.
Top 10 Glary Utility Alternative to Try in 2021
Below are the best Glary Utility alternatives that you can use for organizing PCs.
1. MacKeeper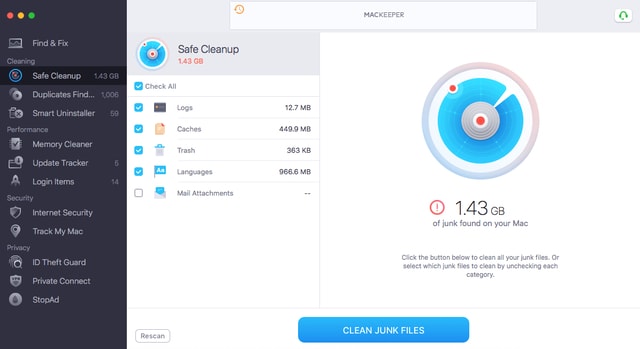 To start the list of best Glary Utility alternatives we have MacKeeper. It is a one-stop solution for all users who wish to keep their PC updated and organized. Just like Glary utility this software also offers features like safe cleanup, antivirus, and performance booster. All these features will help you enhance the performance of the PC.
Apart from the similar features, the software has unique ones too. The list of unique features includes VPN private connect, smart uninstaller, and ad blocker. These features make it easy for the user to browse the internet and the smart uninstaller helps in removing the unwanted software.
The best part about the software is that it does not use or track your data. It has guaranteed users privacy which other software does not offer. If you are looking for a Glary Utility alternative that can keep your data safe then this is the ideal software which you should have.
---
2. CleanMyPC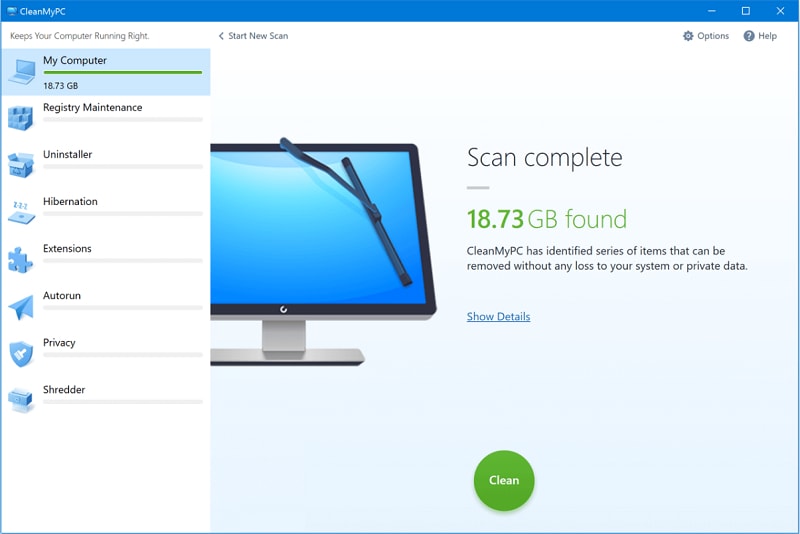 Continuing the list with the best Glary Utility alternative, we have CleanMyPC. This is an excellent junk file cleaner that can easily clean your hard drive and registry errors. It moreover can help your PC from slowing down. Junk files keep on adding up, but if you have CleanMyPC installed, you can easily clean the junk irrespective of the size; the software can easily clean in just a few minutes.
The software scans for the files which need to be removed, and you can observe a mark in front of the files. Then, you can simply select those files and remove them permanently from your PC. The best feature about this software is that you can capsize a limit for the recycle bin, and after the limit is reached, the software automatically starts the process to clean.
It is a very easy-to-use software that can help you with most of the issues you face while working on the PC. In addition, to help you with the software run time, it keeps software at bay to save time and launch quickly.
Download for Windows | Download for Mac
Also Read: 16 Best Mac Cleaner Apps to Clean and Optimize Your Mac (Free & Paid)
---
3. CCleaner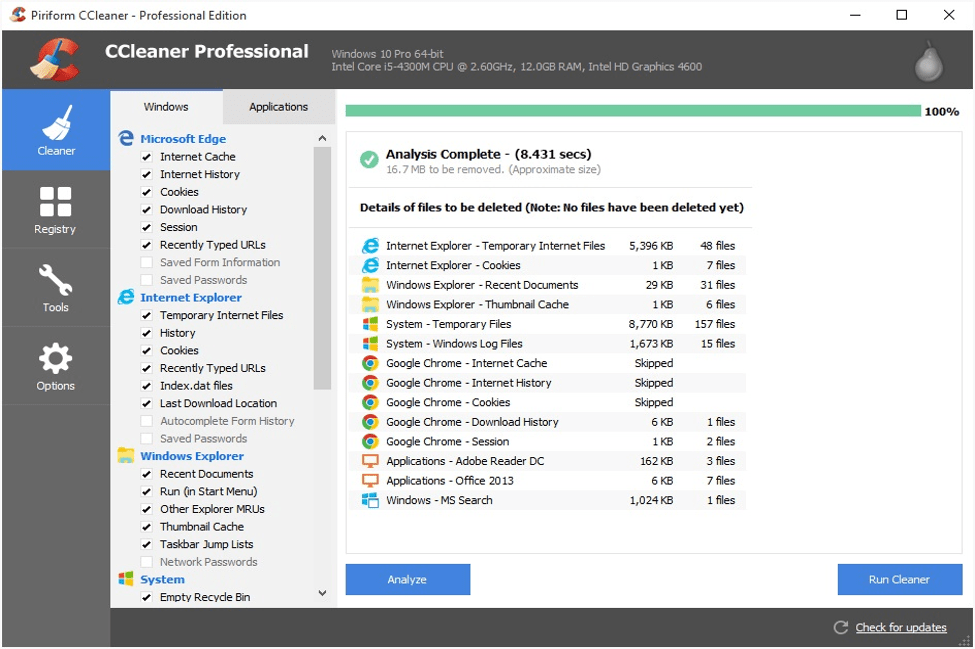 CCleaner is one of the most popular software for cleaning and organizing devices. The software is available on mobiles as well as on PCs. According to the user's review, it never fails to impress the users with its performance. The reason why we have kept this software on the list of alternatives to Glary Utility is it offers the best performance and compatibility.
This Glary Utility alternative offers some of the best features which can help you in organizing your PC. Some of the features which impressed us are PC health check, one-click software update, and its commendable speed.
The software has three versions, you can choose anyone which you like according to your load of work or profession. The free version of the software offers limited features, we would recommend you to use the professional version as it will help your PC in reaching the best version in terms of performance and space.
Download for Windows | Download for Mac
---
4. AVG TuneUp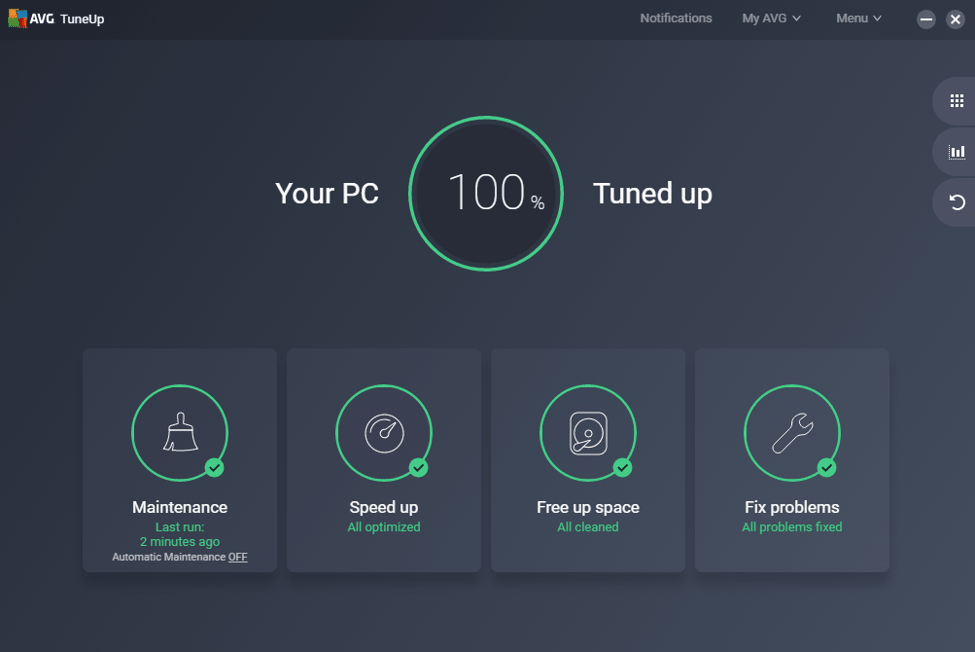 Though Glary Utility has failed to offer an interface for beginners, AVG TuneUp is the perfect alternative to Glary Utility. It is ideal for both beginners and experts. It offers various tools that you can use to clean your computer and speed up the process. This software can help you even with your oldest PC to bring the best performance graph.
The older PCs can observe improvement in HDD space and boot time. The best part is that it is safe to use, and it offers free antivirus software to protect the system from every threat. It scans the whole system and the way it operates. After the scan is complete, it suggests all the possible changes that can improve performance.
Even to free up space, you can scan the whole device, and within a few minutes, you will witness files that can be deleted. You can either choose to trust the software or manually check all the files and then delete them. All in all, this software can also be considered the best PC optimizer in 2021.
Also Read: Top 10 Best Duplicate Photo Finder and Remover Apps for Mac in 2021
---
5. Norton Utilities
Next up on the list of best Glary Utility software is Norton Utilities.  This is a great PC cleaner software that can easily clean all the junk present on your computer and offer you loads of empty space even on your old PC. It moreover can help you improve the performance by considering many other factors like storage.
The best part about this software is that it offers all the premium features to the users for free. It is sporadic to find free software on a list like alternatives to Glary Utility.  Irrespective of the PC operating system, you can easily use the software as it is compatible with Windows 7 and later versions.
It does not ask for much as it can even run on a system with only 100 MB of space and a screen resolution of 1024 X 768 px. Moreover, the software has a very simple and clean interface; whether you are a newbie or a professional, you can easily adapt to it and perform the function which you wish to.
---
6. Ashampoo WinOptimizer 18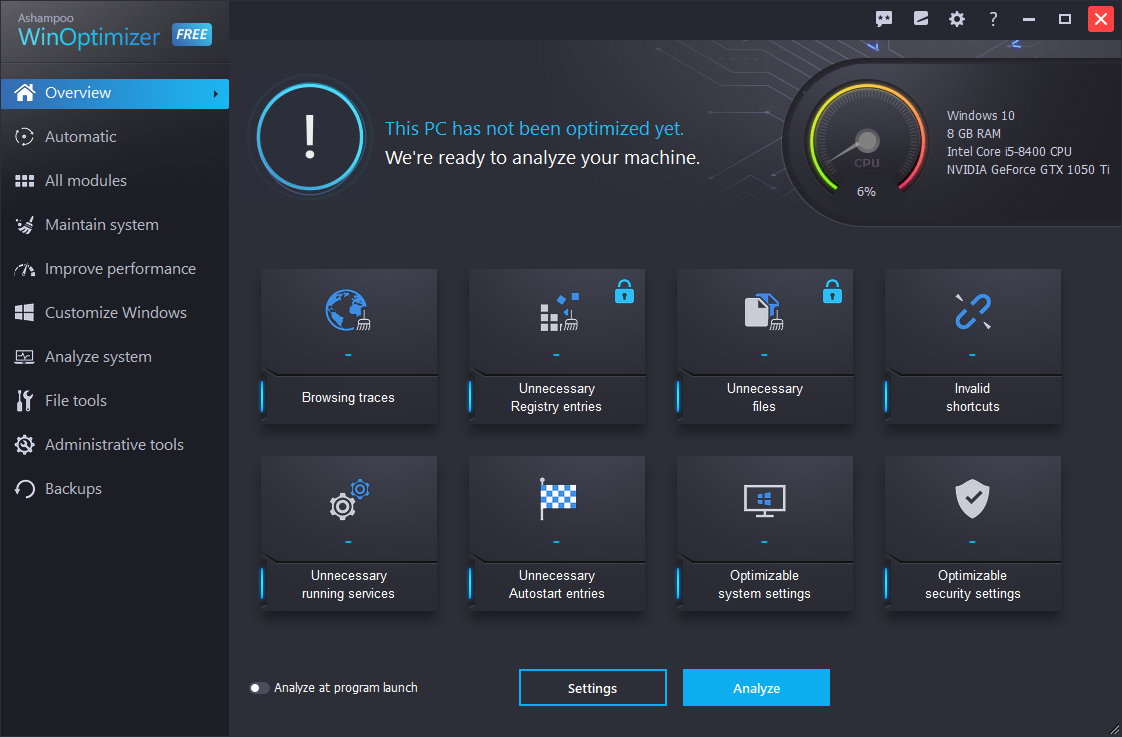 Ashampoo WinOptimizer 18 is another great Glary Utility alternative that you can try. You can definitely try this software for cleaning and optimizing purposes. This software is trusted by many, and most of them have positive feedback. To make the software the best for users, it gets timely updates and keeps working day in and out to offer the best features.
The software smartly scans and finds the files which are affecting the performance and space of the system. Then, you can remove those files with just a click and make your PC fast and free from junk. It is also considered as registry cleaner software; you can use it if you want any assistance with registry issues.
The new updates make the software compatible with Microsoft Edge too. It can easily clean all the residuals from the web browser too. The best part about this software is that it keeps the user's privacy intact, and nothing leaks. Apart from this, the software has a Defrag tool, which can make space on your SSD drives.
Also Read: 17 Best Duplicate Photo Finder & Cleaner Software In 2021
---
7. Wise Disk Cleaner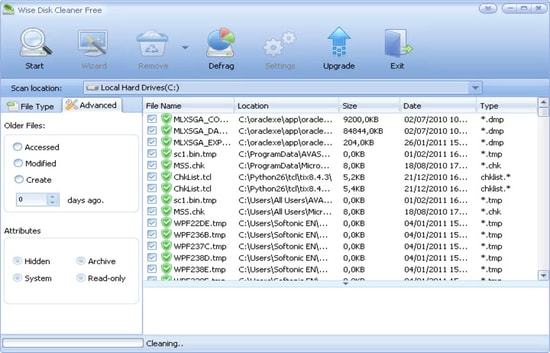 Wise Disk Cleaner software can clean your hard disk by removing unwanted files. We have kept this software on the list of best Glary Utility alternatives because of its amazing features that make the user's work easy.  Apart from offering similar features, it has advanced features too. One of which is the scheduled cleaning session. Using this feature, you can easily schedule whenever you want to scan the device for clean-up.
You can even select the file formats which you wish to delete so that no other important file gets deleted. However, we would still recommend you to keep it for all files as there are junks in every file format. It does not just clean junk from your PC, but it can also detect from the browser and clean them. The software supports Mozilla Firefox, Safari, Google Chrome, Opera, and Internet Explorer.
The best part about this software is that it has a very easy-to-use interface; instead of having so many features, you will have no difficulty in locating them or using them.
---
8. SlimCleaner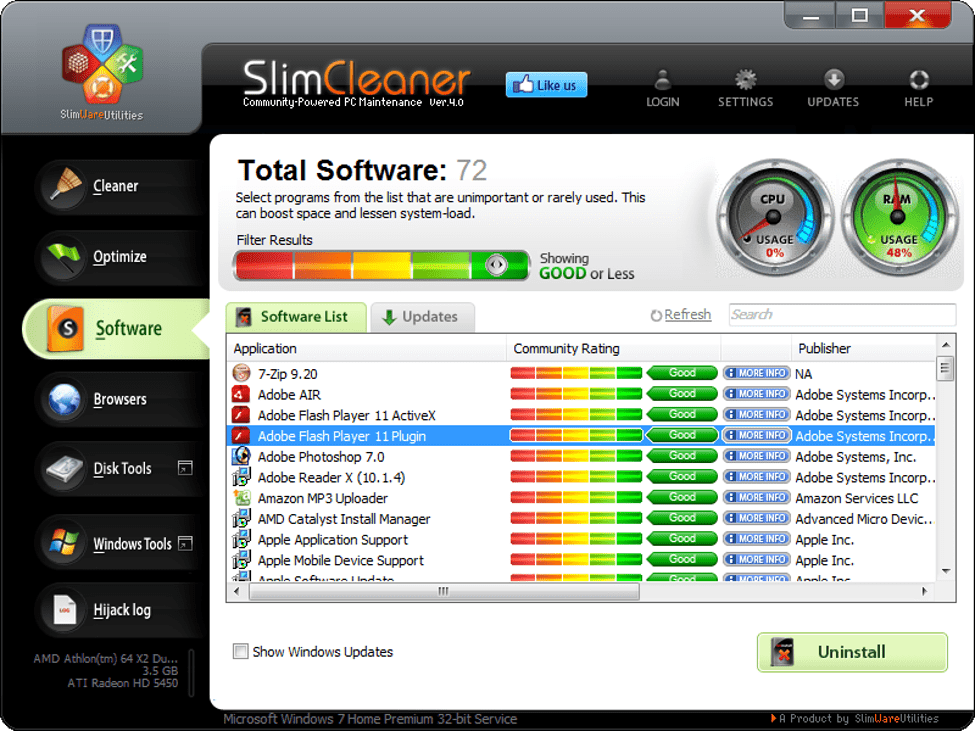 Following software on our list of alternatives to Glary Utility is SlimCleaner. You can pick this great software to improve your PC's performance, but don't assume this as a ram booster. It just simply cleans and manages all your files so that your PC can perform at the desired pace. It is the best software to keep the PC at its peak performance.
The software is compatible with Windows XP, Vista, and older versions. All you need is an internet connection to update this software, and the rest will handle it. The best part is that you can easily adapt to this software, whether you are a new user or a professional user.
The software can even clean your web browser, but it doesn't keep any data from your keychains or saved passwords, unlike other software. Thus, it keeps your privacy intact. Besides this, you can even restrict the startup application to improve the performance of the PC.
Also Read: 15 Best Free Duplicate File Finder & Remover For Windows 10, 8, 7 In 2021
---
9. Advanced SystemCare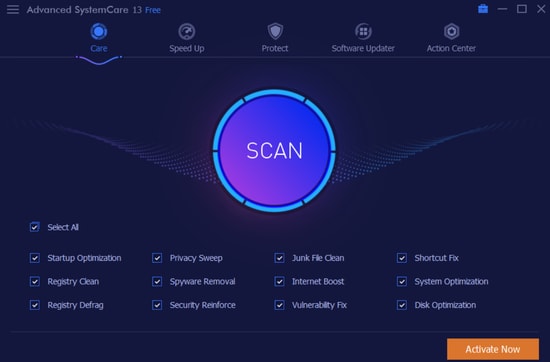 By far, if the list has not helped you with the ideal Glary Utility alternative, then worry not, as our next software is a complete package that can help you with all your issues. Moreover, as the name suggests, the software offers advanced tools that can be used to protect and improve your PC performance.
This software works as a great cleaner that has a very simple user interface to follow. When you open the software, it will show a big scan button. You can simply press the button, and the software will scan for all the files that need to be removed from the PC to improve the performance.
Apart from offering cleaning tools, it also has tools that can protect your PC from threats. The software even reminds you of the new update of the software. This feature is not available in other software.
---
10. Avast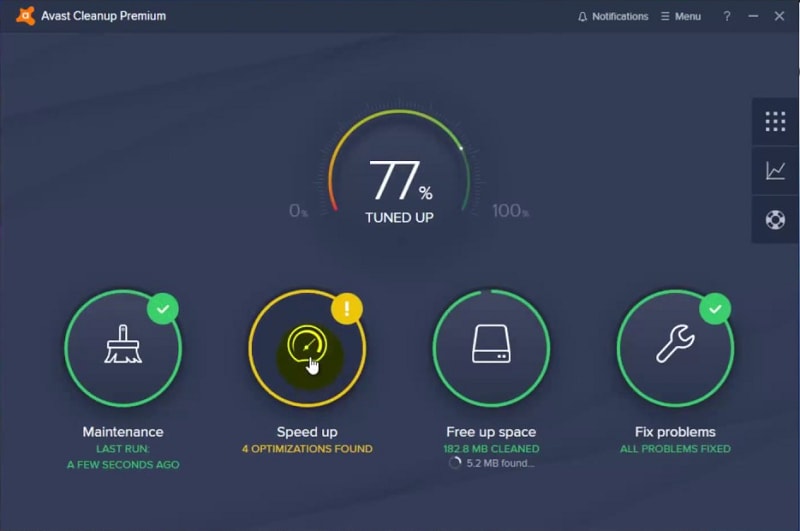 Last software on our list of the best alternatives to Glary Utility is Avast. The company has been in the market for a long time now, and it has been one of the market leaders. However, the software has many features, which makes it one of the best Glary Utility alternatives. Mainly it can scan and detect the issue, which makes your system slow.
Using the software, you can easily remove the residual of uninstalled applications. Apart from this, you can even optimize the system and improve performance. The software also offers features like registry cleanup and startup manager, which can help you in improving performance.
---
Conclusion: Best Alternatives to Glary Utility in 2021
Now you know the 10 best Glary Utility alternatives to choose from and have the best performance of your PC. you can choose any of the software mentioned above that suits your needs. We hope you will find this article helpful; if you have any suggestions, please write in the comments section below.
Tanmay is a technical writer from the field of mass communication. He aims to communicate the best of the technology to the readers through his write ups. If not writing you can find him with his camera capturing nature and exploring the unexplored world.
Subscribe to Our
Newsletter

and stay informed

Keep yourself updated with the latest technology and trends with TechPout.
Related Posts