10 Best RAM Cleaner, Booster and Optimizer for Windows 10 PC in 2021

Running your Windows PC at full capacity is a highly overwhelming task and does not come easy. You require a dedicated tool to ensure smooth and uninterrupted operations and that's why you need the best RAM cleaner software.
Here in this blog, we will discuss some of the best RAM cleaners for Windows 10 in 2021 that will help you boost and optimize your device performance.
So, without further ado let's dive into the world of RAM cleaner software that can effortlessly remove system junk, needless apps, system cache, cookies within no time.
What Are the Best RAM Cleaners for Windows 10 PC in 2021?
The market is filled with several RAM cleaners for PCs that can elevate the overall performance of your device. Below are some of the most reliable Windows 10 RAM cleaners and boosters for your Windows PC.
1. Piriform CCleaner – Most Trusted RAM Cleaner & Optimizer Software for Windows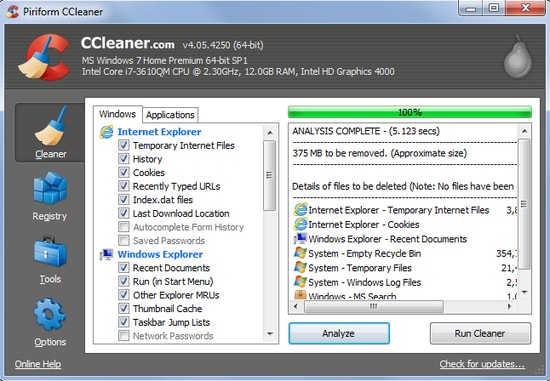 First on our list of best RAM cleaners in 2021 is Piriform CCleaner. It is loaded with an array of stunning features and offers great results. So, if you are looking for an efficient PC optimization tool then Piriform CCleaner is what you want.
What do we love about CCleaner?
It frees up gigabytes of memory space for you, thereby reducing system load.
Its UI is quite straightforward and supports easy working and navigation.
It can easily remove system cache, cookies, download history, internet cache, and other unwanted items from your computer system, freeing up precious disk space for you.
In addition to this, it also supports scheduled system scan for better results and top performance.
It also improves the processing and response time of your device.
---
2. Win Magician (Most Recommended RAM Cleaner for Windows 10 PC)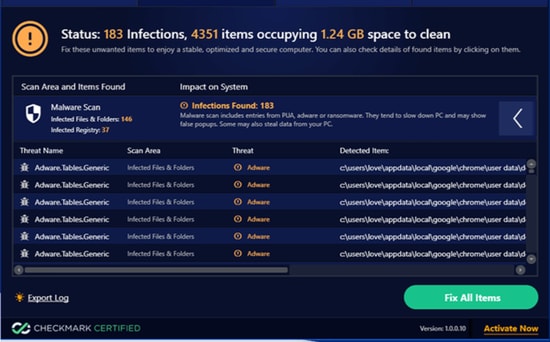 Another feature-rich and best RAM cleaner for Windows 10  that can help you fine-tune your PC is Win Magician. It is a highly reliable and most recommended performance booster program available in the current marketplace.
What do we love about Win Magician?
It is an all-in-one PC suite that works brilliantly well as a system booster, RAM optimizer and performance enhancer.
It can get rid of system junk, private and sensitive and other unwanted files in a hassle-free manner which can otherwise clog your system making it slow.
It also provides complete web protection by blocking pop-up ads and infected downloads.
Apart from this, you can also use it to enhance the overall performance of your device by removing unwanted data, registry files and other unwanted data that gets accumulated on your device over time.
If you are worried about your ever decreasing RAM performance this is the best RAM booster tool for you.
---
3. Wise Memory Optimizer (A Beautifully Designed RAM Cleaner Software for Windows)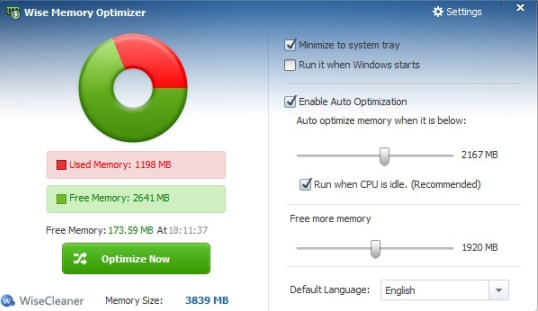 Next on our list of best cleaner and speed booster for Windows PC is Wise Memory Optimizer. The software is packed with multiple class-apart features and offerings. It comes in a lightweight and handy design that can effortlessly get rid of all the needless applications and junk from your Windows device.
What do we love about Wise Memory Optimizer? 
With this powerful optimization tool, you can easily remove all the unnecessary items that clutter your system RAM making it slow and sluggish.
It is a free and automatic RAM cleaner for PC that works incredibly well with all major versions of Windows OS.
It comes with a user-friendly interface and easy working.
Reclaims system memory for better and stable device functioning.
---
4. IOIO System Mechanic – Fix and Speed Up Your PC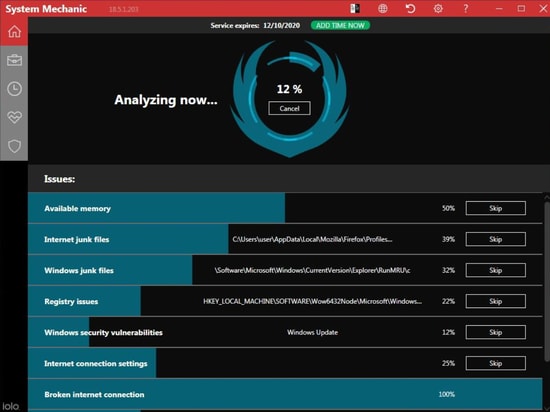 Another impressive RAM cleaner software that you can pick for your Windows device is IOIO System Mechanic. If you want to make your PC run like a new one then this is a perfect fit for you.
What do we love about this Windows speed booster software ? 
It is a feature-rich application that not only works as an auto RAM cleaner for Windows 10 but also as a PC care tool.
With this incredible application, you can remove your internet cache, browser history, clean unwanted data, and wipe out all system logs along with needles application to reduce system load and enhance its overall performance.
This RAM booster tool comes with a built-in bloatware along with an undesired auto-run setting that adds on to its functionality making it highly popular among the masses.
It can remove even the tiniest trace of system junk from your device thereby promising uninterrupted working.
It comes with a user-friendly interface.
Apart from this, you can also use thIS Windows 10 RAM cleaner to create Windows registry backups.
---
5. Ashampoo WinOptimizer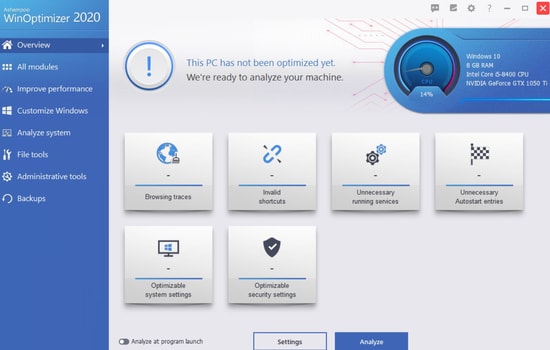 If you are looking for a power-packed and best RAM cleaner for your Windows PC, then Ashampoo WinOptimizer can be of great assistance to you. It is backed with single-click PC optimization and tune-up capabilities.
What do we love about Ashampoo Windows Optimizer? 
It comes in a flexible design and can easily detect and delete broken registry entries, system junk, cookies, residual files, unwanted apps, and other needless files.
It can defrag your hard disk to optimize space.
This PC cleaner software also tunes-up your startup items adding to the overall stability and working of your Windows computer.
You can also use this auto RAM cleaner for PC to set a scheduled system scan.
Apart from this, you can also use it to create registry backup to avoid any unwanted losses.
The only downside of this Windows RAM cleaner is that its interface is a bit confusing and does not best suit the needs of amateur users.
---
6. iObit Advanced SystemCare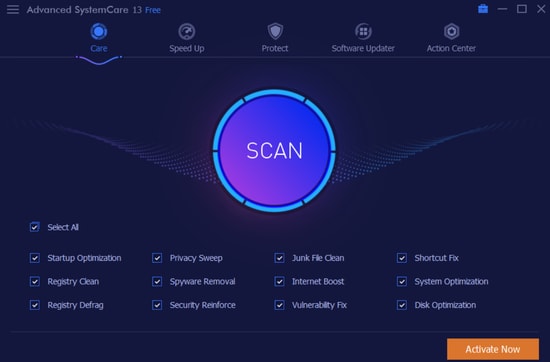 Next on our list of best RAM cleaners for Windows 10 is IObit Advanced SystemCare. The tool is powered with single -tap working and can deep clean your device within a matter of seconds.
What do we love about iObit Advanced SystemCare? 
With this reliable auto RAM cleaner for PC, you can easily release system space by deleting temporary files, system junk, image cache, unwanted applications, and other cache entries.
This troubleshooter tool also improves your internet speed with its Internet Booster feature.
It also keeps your data protected from hackers by getting rid of all privacy traces.
It perfectly optimizes your memory usage to optimize working.
Apart from this it also comes with a fully customizable menu bar that ensures easy and efficient working.
 It also removes all the unwanted startup items from your device.
---
7. Mem Reduct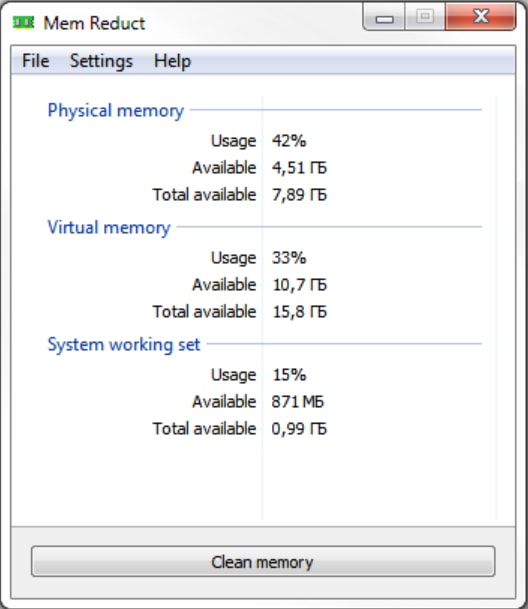 Are you looking for the best RAM cleaner for Windows 10? Consider picking Mem Reduct. It is a lightweight and efficient tool that can help you get rid of system junk and boost its performance.
What do we love about Mem Reduct? 
It optimizes your memory space on scheduled intervals ensuring smooth working.
It is a free auto RAM cleaner for your Windows PC and comes in a portable version, that means no installation requirements.
It comes in a handy design and does not consume much system resources.
With this perfect RAM optimizer tool, you don't have to worry about a cluttered hard disk ever again.
Manage your system memory in real-time with this powerful tool.
---
8. RAMRush – RAM Cleaner – CPU Cooler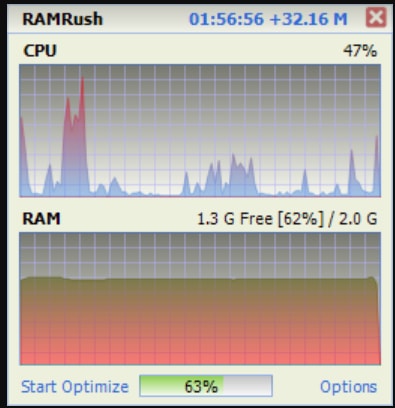 Last on our list of best RAM cleaners for Windows 10 is RAMRush. This memory management tool frees up RAM space, optimizes memory usage, and enhances the overall working of your Windows device.
What do we love about RAMRush? 
It frees up memory space.
The powerful working of this best RAM cleaner for PC is backed with a simple yet intuitive interface.
It can defrag your disk space.
It boosts response speed and manages your startup terms to avoid system crashing and freezing issues.
It is an incredible tool that efficiently manages your physical memory.
---
9. CleanMem Free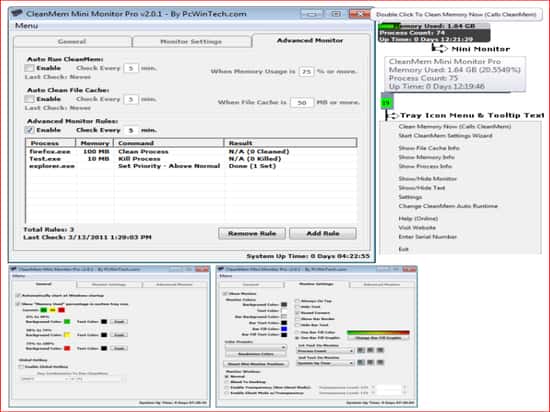 If you are still searching for the best RAM cleaner and optimizer for Windows 10 PC, then you can try CleanMem Free. If you haven't found a tool to make your system feel lighter and remove the clutter, then you can use CleanMem for its ability to free your PC and keep its tab always on the unnecessary data.
What do we love about CleanMem Free?
This powerful RAM cleaner and booster platform cleans your system every 15 minutes automatically using the Windows Task Scheduler.

You don't need to look after it every now and then. This tool only requires you to set it and then leave it be.

CleanMem Free for Windows 10 is easy to install and use.

This tool offers functions for free.
---
10. Mz RAM Booster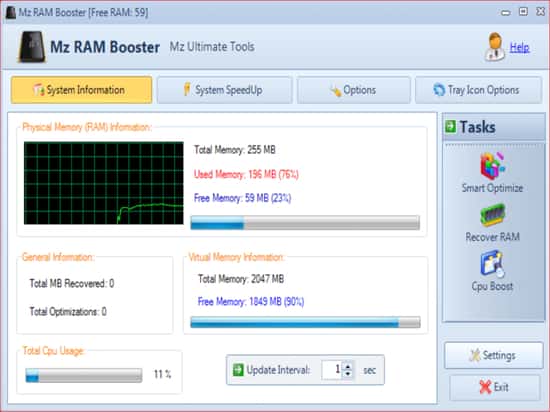 Mz RAM Booster is another best RAM cleaner, booster and optimizer that is designed specially to declutter your system and boost its overall performance. It is one of the finest programs to consider if you are looking for a way to claim your RAM and optimize the overall functionality of your operating system. 
What do we love about Mz RAM Booster? 
Mz RAM Booster helps you ease your system by cleaning RAM and optimizing the overall system performance.

You can count on this tool to speed up your PC.

You can use Mz RAM Booster for free.
---
Final Words
If you are annoyed with your slow running device and are concerned about the ever exhausting disk space then refer to the above mentioned best RAM cleaners for Windows 10. Choose the best option to optimize and tune-up the overall performance and working condition of your Windows PC.
Remove system junk and free up ample hard disk space with an automatic RAM cleaner software in 2021.
Prachi Dani is a technical content writer who specializes in areas of science and technology. She is highly up to date with technological transitions and transformations. Writing is not her passion but the only thing that carries satisfaction in life. If not writing, you may find her engrossed playing action games on her treasured smartphone.
Subscribe to Our
Newsletter

and stay informed

Keep yourself updated with the latest technology and trends with TechPout.
Related Posts