24 Best Cloud Gaming Services Available in 2023

Cloud gaming services is a boon for gamers and is surely a technology for the future. With the free Cloud gaming services, you no longer require expensive equipment and all you need is just a device which can be anything from a phone, tablet, and notebook, to even an old personal computer that could do the work.
All you would have to do is subscribe for access to a monthly subscription. You might require some cheaper equipment for some of the games, though most games have apps designed for phones. Below, we would discuss the best cloud gaming services.
What is Cloud Gaming?
Cloud gaming would simply mean online gaming that can be played on remote servers. It works like video-on-demand services and stores games remotely for the player through the client's software. The client's software would send the player's inputs back to the server.
Thus, such games can now be played using any device with a steady internet connection. However more often, players complain about lags and poorer streaming qualities. Simply, having a monitor or a television set would definitely serve the purpose.
To help you find out the best one, we have curated a list of the 24 best free cloud gaming services available in the current marketplace.
24 Best Cloud Gaming Services of 2023:
Whether you're a newcomer or an avid gamer, here are the best cloud gaming options to try out in 2023.
1. GeForce Now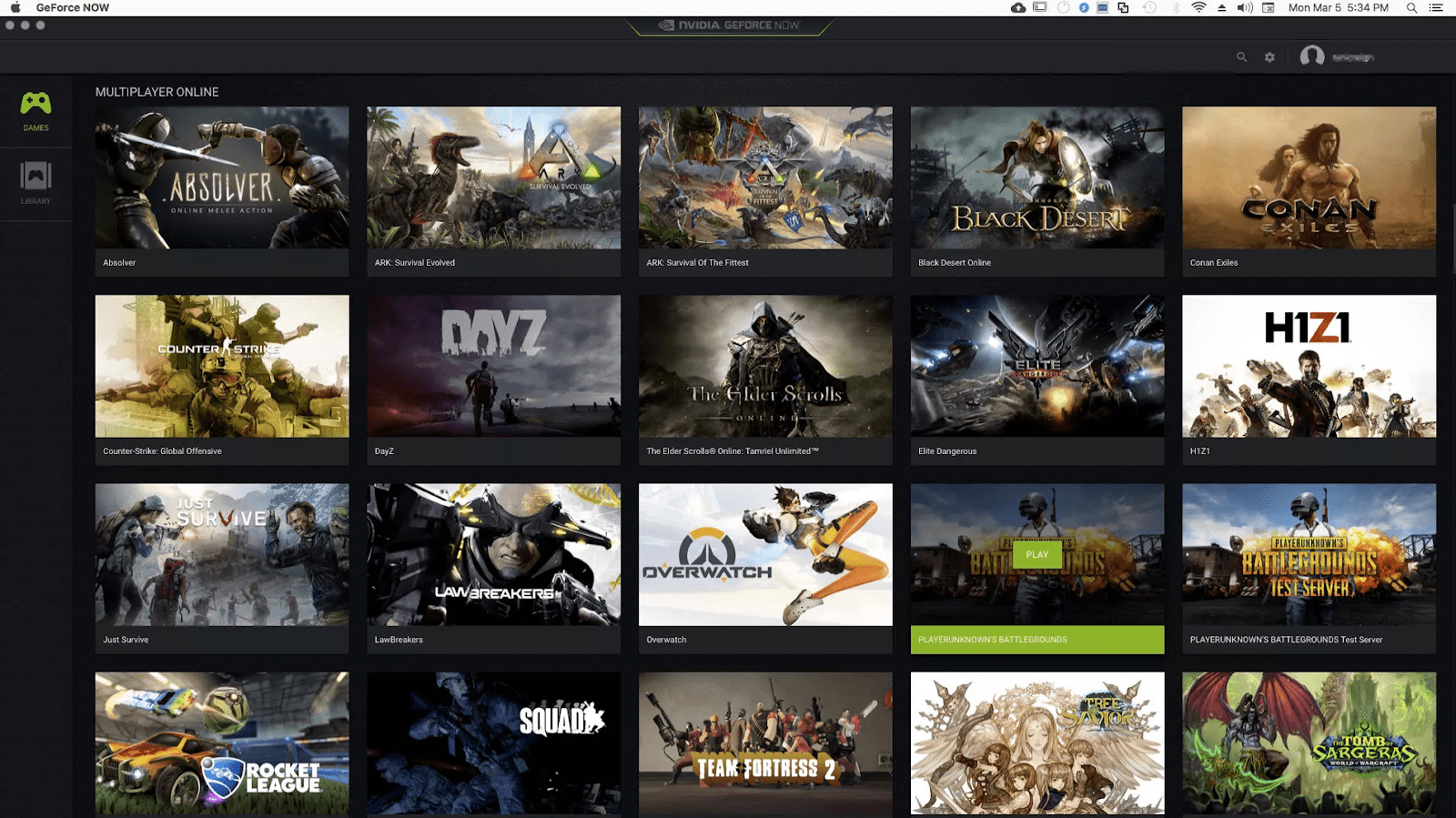 GeForce is an online best gaming service with attractive graphics and incredible performance. Stream all your Video games through a single account.
Let us look at some of the extremely attractive features given below:
Just create an account, download the app and link it to the library to play GeForce.

Almost 30+ games can be played for free.

You might require a VPN service as it does not cover all the regions of the world.

The minimum requirement for macOS is 10.10.

The minimum requirement of GeForce for Windows PC is 64-bit version of Windows 7.

Android phones work with 2 GB speed and for Shield TV you just need NVIDIA.

It requires an internet connection of at least 15 Mbps speed.

You can share your highest gaming performance on social media comfortably.
Pros
The gaming service supports Steam, Epic, and Uplay.
It is equipped with high-end RTX(Ray Tracing Texel eXtreme) hardware
Cons
It has limited gaming sessions
Users are forced to wait in queues.
Does not have any free games
---
2. Shadow Cloud Gaming Service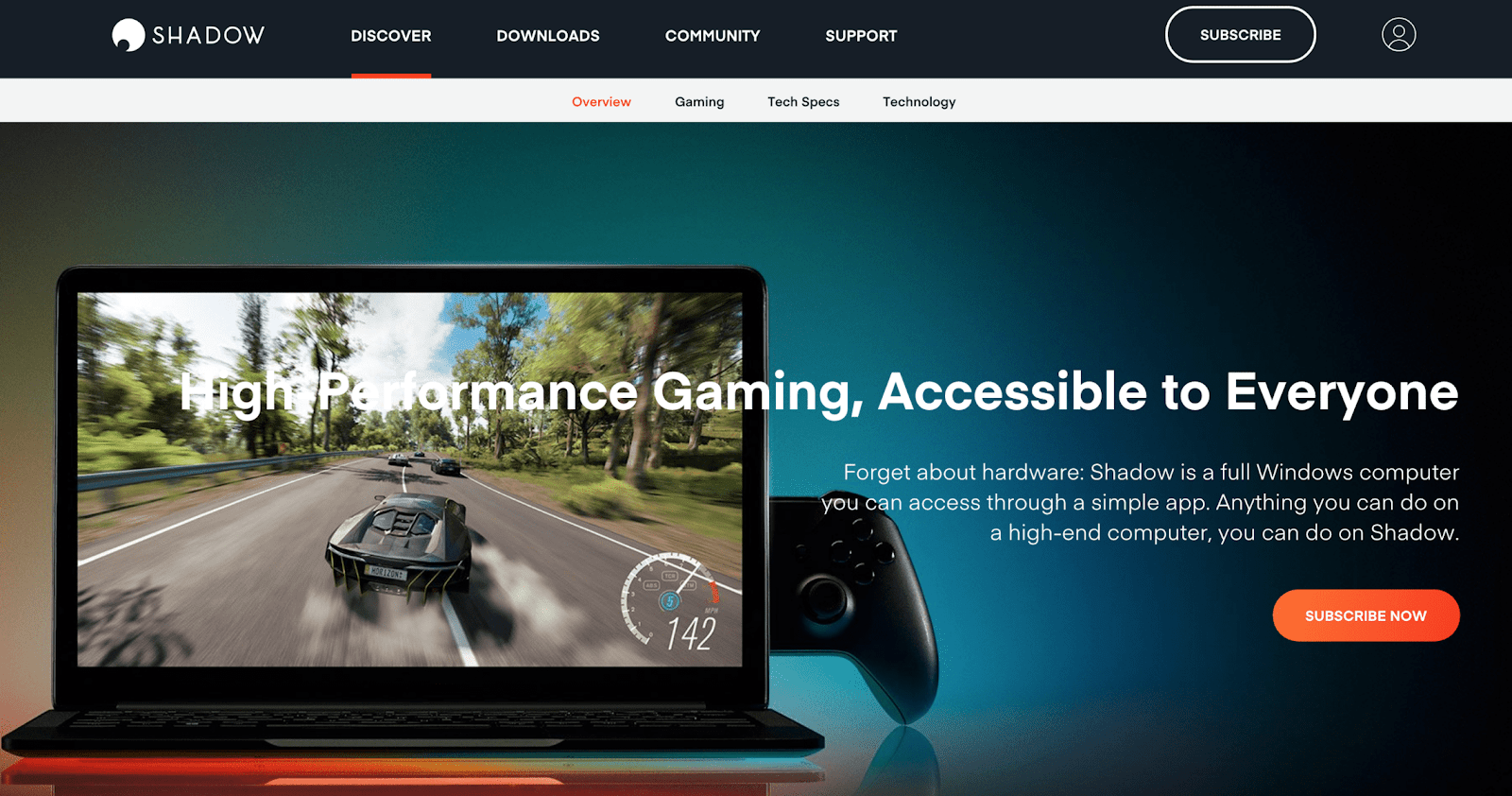 Shadow is a high performance top cloud gaming service that can be played regularly on multiple devices. Convert your smartphone or your Macbook into a portal for your Shadow. Shadow is improved regularly with no extra cost and does not need continuous maintenance.
Let us brush through the features below:
You need a VPN service since Shadow is not available in all nations.

You just need a 15 Mbps internet speed.

You can buy storage from the gaming provider within a range of 256 GB to 2 TB.

You can share files among your gamer friends easily.

You can play the game on any gaming device anywhere and all you need is just the app.
Pros
It supports 4K at 60 frames per second or 1080p at 144 frames per second streaming.
Cons
It is difficult to gain access due to lack of servers, mainly outside the US
The future of the company is unclear.
Read More: Top 25 Best Must Play PSP Games of All Time
---
3. Paperspace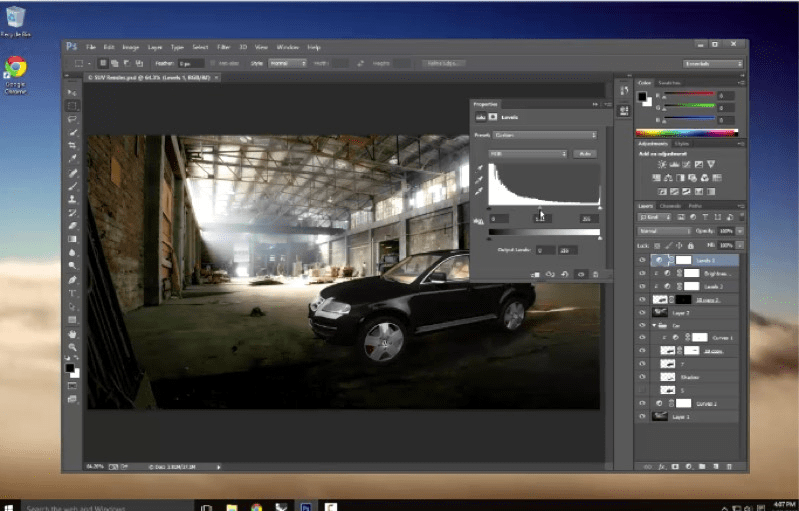 Paperspace is one of the most intelligent applications when it comes to being one of the best cloud gaming services for the next-gen machine learning/artificial intelligence for cloud computing devices.
Several of its features as a cloud gaming service includes,
All you need is a Google or GitHub account for this gaming console.

You can create a free Paperspace account as well.

Paperspace comfortably combines deep learning, data science and machine learning all together under one structure.

It is one of the cheapest cloud games available.
Pros
Offers great value services
Auto shut-down feature
Cons
It lags a little bit
Beginners find it a bit complicated
---
4. Vortex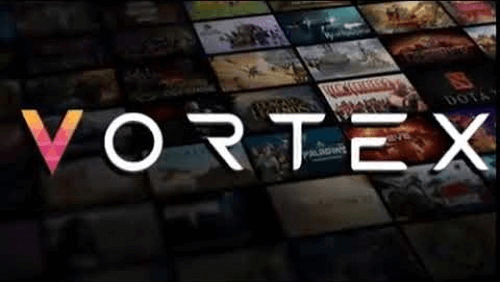 Vortex is an online cloud gaming service that is high on demand and quite popular among the masses. Using Vortex you can play more than a hundred games. It is supported on personal computers, laptops, androids or iOS.
Check on some of the features of Vortex:
You can play this game on any of the good browsers.

Vortex is a complete multi platform gaming service.

It has a stalk of more than 100 games.

You can always handily customize Vortex.

Vortex requires a 30 Mbps speed.

Maximum display output is 1440p at 60 fps.
---
5. Parsec Cloud Gaming Service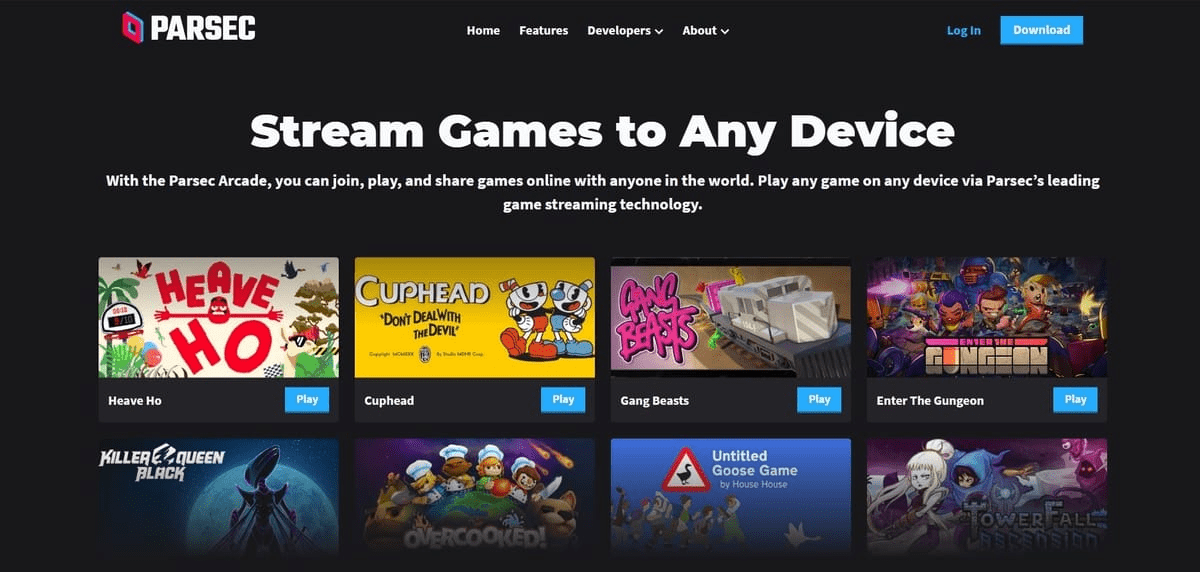 Parsec also offers best cloud gaming services and operates through the video streaming technology and uses previously configured virtual machinery from Amazon online series and Paperspace.
It can work on Windows, Mac, android, Ubuntu and Raspberry Pi 3.

You can stream using your gaming PC or Parsec's server.

A minimum requirement of 30 Mbps internet speed is required to run Parsec.

Game Library that you can use is the PC game library.

It is generally available freely, however depending on the usage you can be charged hourly.

Maximum display output can be of any resolution theoretically.
---
6. NVIDIA Game Stream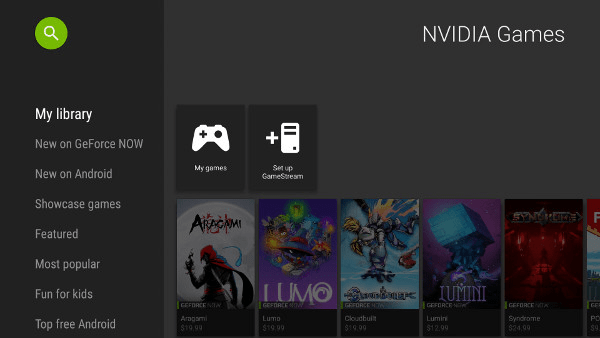 NVIDIA Game Stream is one of the free cloud gaming services and allows you to play your favorite games on your SHIELD Television or tablet from the GeForce device. It allows you to experience faster and smoother gaming and allows you to play at 60 FPS speed at upto 4K HDR.
Let us have a brief look at the various features of NVIDIA Game Stream:
Use NVIDIA Shield, Moonlight app for Windows, Android, iOS, Linux, Mac or Chrome.

You can stream using your gaming PC with GeForce GPU (graphic processing unit).

It requires a home network or a 5 Mbps + Internet.

Gaming Library can be your PC gaming library.

It is absolutely free.

Maximum display output requirement is 4K 60 fps.
---
7. Google Stadia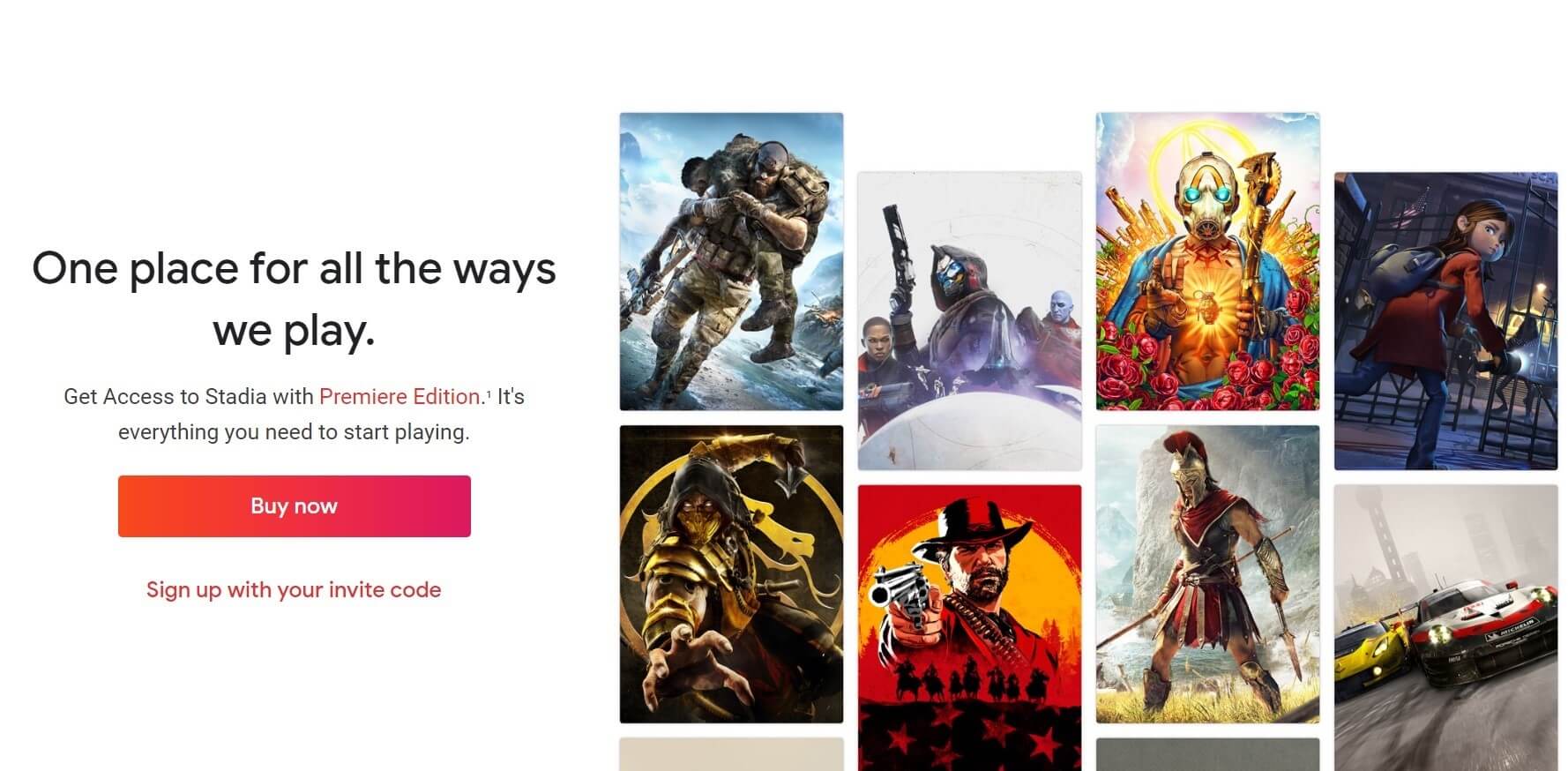 Google Stadia is one of the best cloud gaming service platforms. Any device that has Google Chrome would be able to support Google Stadia. Unlike Netflix that is a service provider, Google Stadia allows users to buy the games you would want to stream.
Let us discuss a few features of Google Stadia.
Google Stadia brings you a 4K experience at 60 fps via Chromecast.

Google Stadia runs without any lag or latency issues on Chrome in any of the devices.

If you unsubscribe to subscribe again, the consumer would be able to gain back all the pro games they purchased at first.

Crowd Play is possible using Google Stadia and users from a live stream can join the game.

It works on Chrome, Chrome OS, Chromecast Ultra and Pixel phones.

Streaming is done from Google's servers and streams over 30 Mbps speed.

Maximum display output for Chrome is 4K fps.
---
8. Playkey.net Free Cloud Gaming Service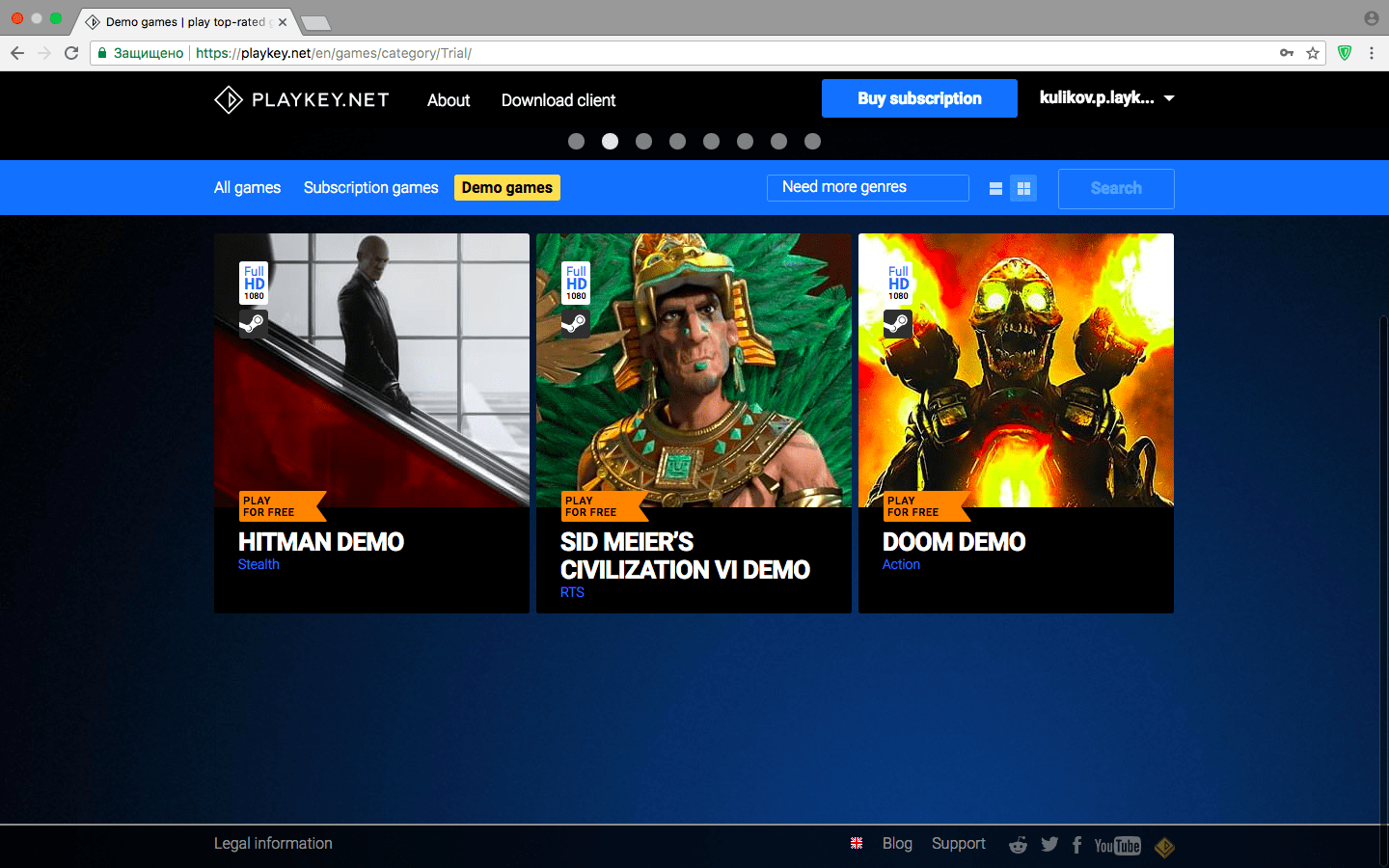 With Playkey.net you can experience high-end games without any high-end hardware provisions on your PC. Alternately, players do not even face a lag issue with Playkey.net. It has a 20-minute free gaming demonstration for every new account.
Let us have a look at the various features supported by Playkey.net. It is also one of those cloud gaming services that offer you the below-mentioned features:
Even with low-speed internet at 10 Mbps internet, a gamer can run a game in high definition at 30 fps speed.

It runs on Windows and Mac safely.

It is priced at $35 for 70 hours, $40 for 200 hours, and $45 per month for an unlimited plan.

It works at 1080p at 60 fps.

It majorly streams from Playkey's servers.
---
9. Steam Link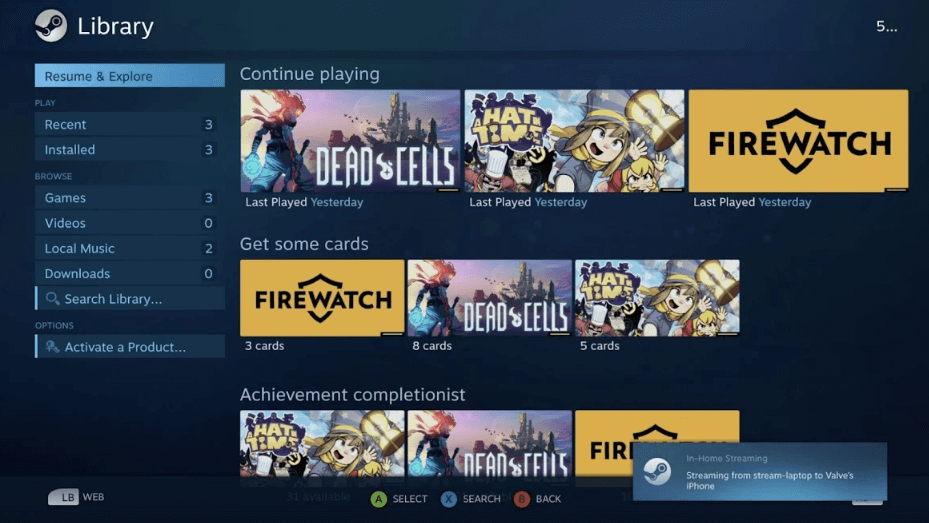 Steam Link works to help stream content from a PC running steam to a video device wirelessly and also to a television set. Steam Link has some technical specifications like the use of Bluetooth 4.0, HDMI output, and 3 x USB 2.0 ports.
A few of its important features that facilitate free cloud gaming services include:
Steam Link uses a Linux-based modified version.

It runs on Android, Raspberry Pi, Steam Linux Box, and iOS platforms. It streams to Win, Mac, Linux, Android, and Steam Link Box.

It uses 512 MB of memory and its storage capacity is 4 GB.

It can stream well on the Internet with a fast upload speed.

It is completely free of cost.

The maximum display output can run at any resolution.
Read Also: How to Fix Steam Download Slow [Solved]
---
10. Rainway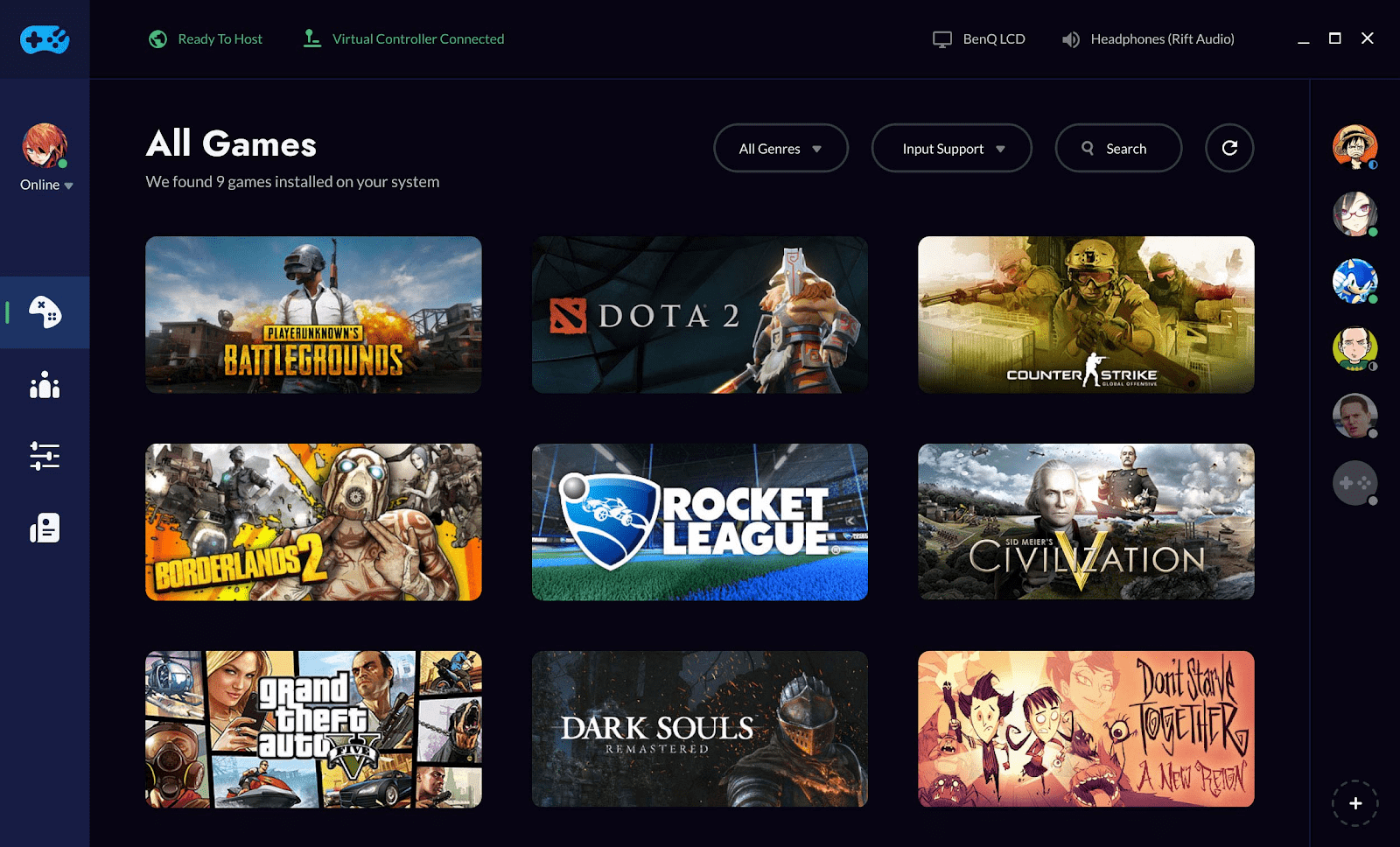 Rainway is a Cloud game streaming service that streams games to the web browser window as well as to Mac, Windows PC or to Android phones. A completely free gaming platform, Rainway is worth the shot if you would like to explore more.
Few of the most striking features of Rainway includes:
Streaming is done to Windows, and web browsers like Mac, Linux, and Chrome OS.

Streaming is done from your gaming PC.

Rainway streams in the home network or at a speed of 5-15 mbps internet.

Maximum display output is 1080 p at 60 fps.
---
11. Liquidsky Cloud Gaming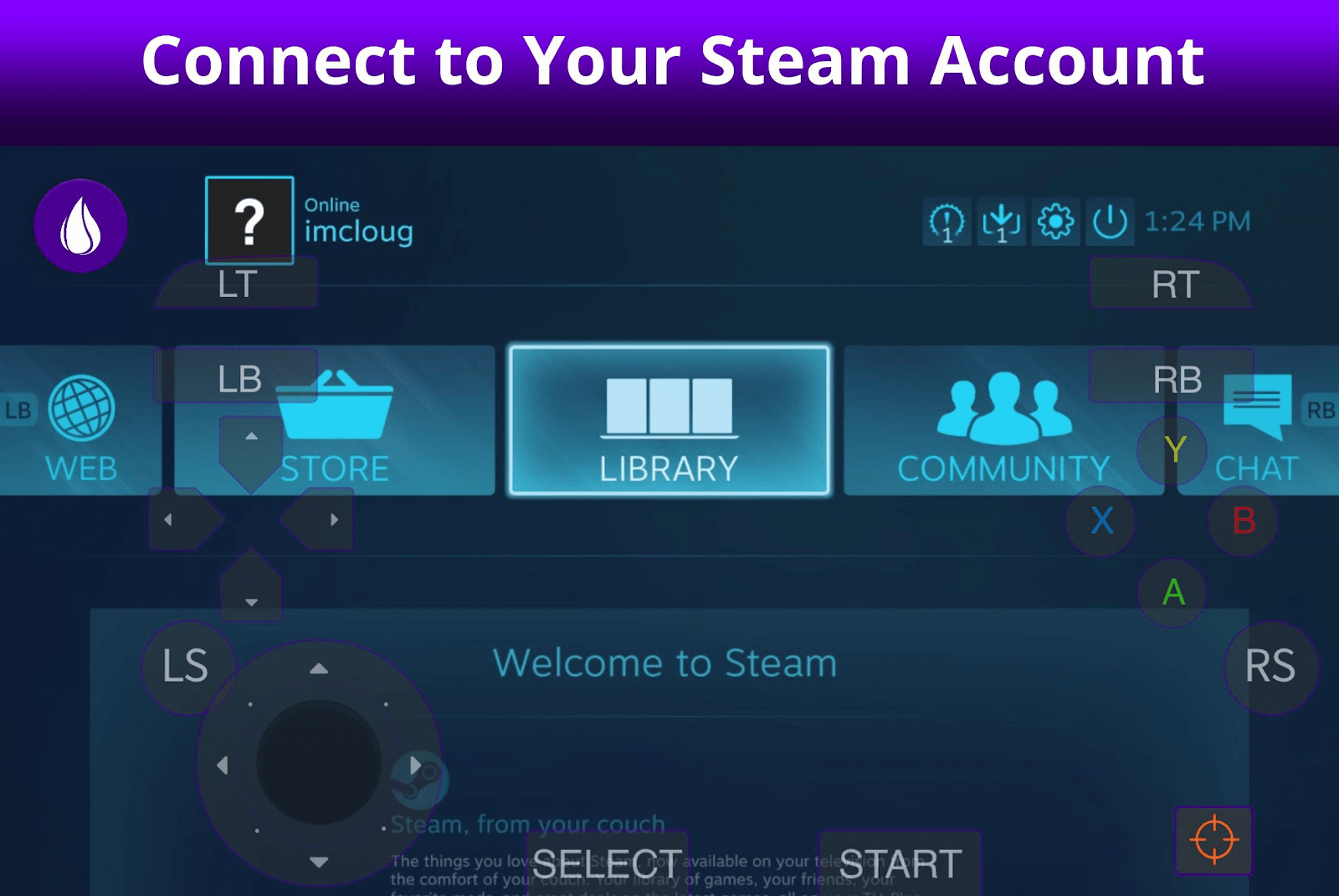 Liquid Sky is also one of the best cloud gaming services and runs with streaming ability at full HD with 120 fps with ultra-low latency. It can run AAA Windows games with ease and you might either need to log in to Steam, Origin, or Uplay accounts.
Some notable features include:
A 20-minute free trial is available for the first 20 minutes.

The game broadcast quality is 1080p.

The minimum internet bandwidth required is 15 Mbps for the games to run.

It offers you sub-second latency

There is an open catalog for games that offers you unlimited updates.

You need not wait hours for downloading the games instead you can just log in and start playing immediately.
---
12. Netboom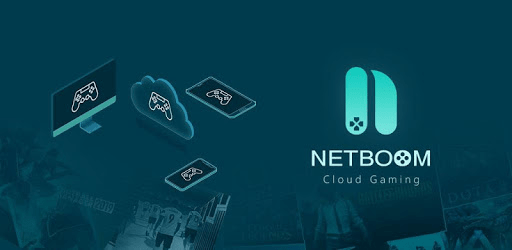 Netboom is one of the best cloud gaming services and can transform the mobile phone into comfortable gaming PC. Netboom helps you stream games without installations and allows you to play on many screens. Netboom allows you to play without gamepads.
Let us dig into some of the prominent features of Netboom below:
The subscription comes on the number of hours invested by the user in playing the game.

Netboom has NVIDIA graphics with a facility of 16 GB RAM with DDR4 memory.

Netboom has a comfortable user interface when compared to all the cloud gaming apps.

The non-members can play for one hour for free every day using the nonpremium services.
---
13. Moonlight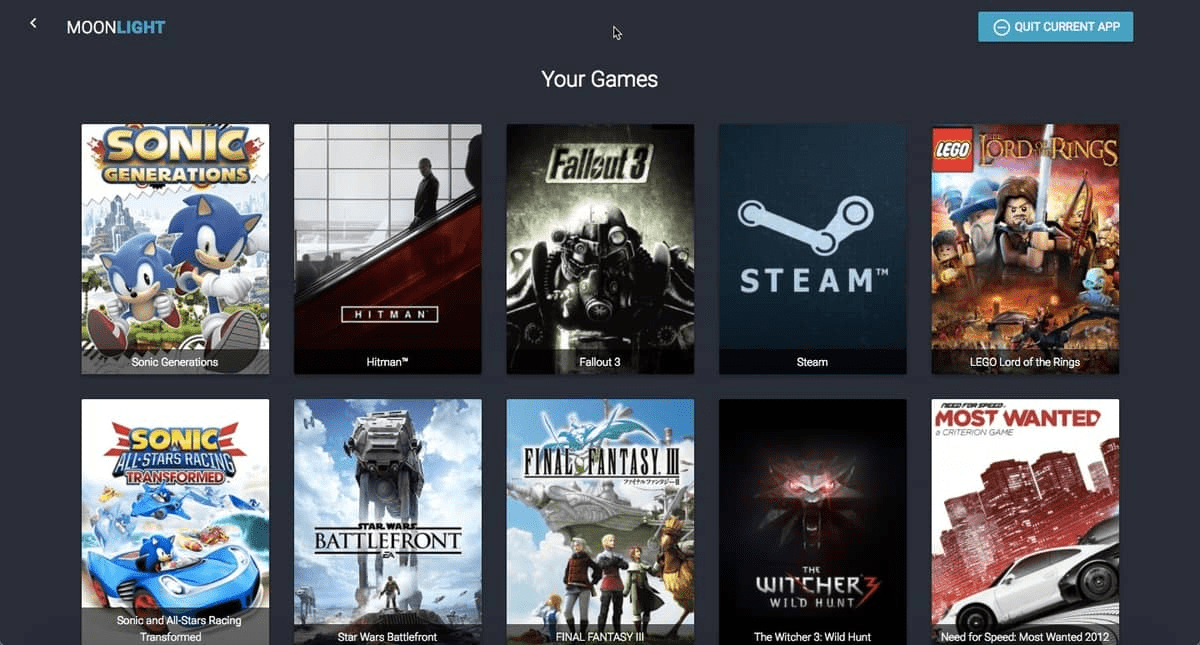 Moonlight allows you to stream NVIDIA games from the client database for streaming online PC games from mobile phones. It implements the NVIDIA game stream protocol. Moonlight works on every platform are it your PC, MAC, ChromeOS, Android, iOS, Android TV, and Playstation Vita.
Few features to highlight Moonlight would include:
GitHub helps construct ports to create new platforms.

Whoever can stream 4K at 120 fps for the lowest latency can use Moonlight by disabling the V-sync.

It has its own gaming library via third parties and offers a wide range of games for its users.

Moonlight is absolutely a

free Cloud gaming service

and has no advertisements, extra features or paid versions.
---
14. Xbox App on Windows 10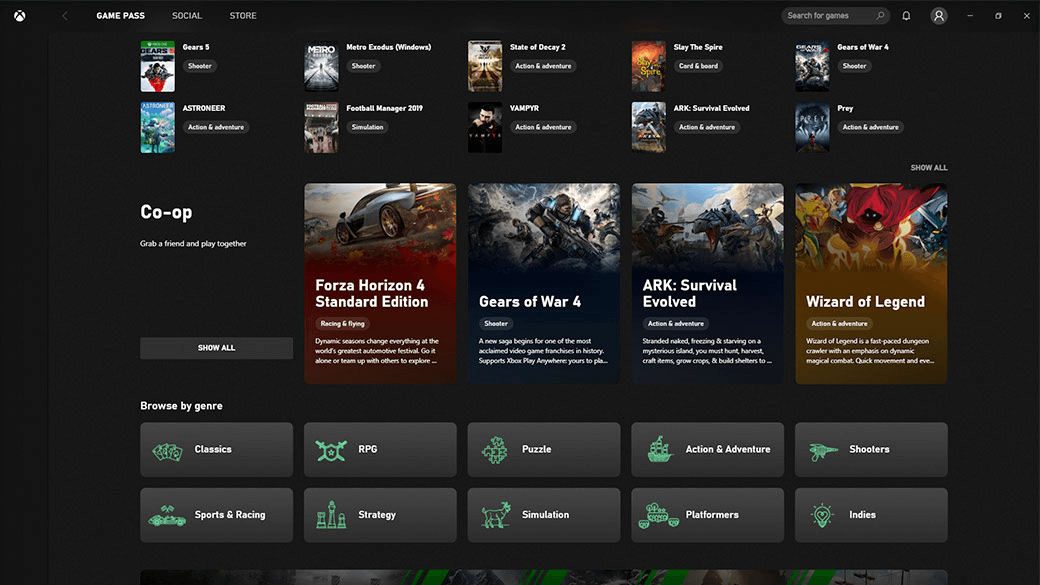 If you have any of the Xboxes including Xbox One, One S, and One X, you would be capable of streaming games on a Windows 10 device. You can also control the console you possess using the Xbox app.
Let us find out more about some of the interesting features of Xbox App on Windows 10:
It is a completely free cloud gaming service.

You have to link your Xbox with your Windows PC with the help of your Microsoft account.

Find the Xbox using any of the local internet networks.

You can regulate the stream quality up to 1080p at the rate of 60 fps.

Remote control of the Xbox is possible while playing games from the PC.

Chat with other players using the in-audio chat option.

You can create a virtual room with a giant flatscreen if you want to completely engage yourself in playing the game.
Read More: 5 Best Android Multiplayer Games
---
15. Blacknut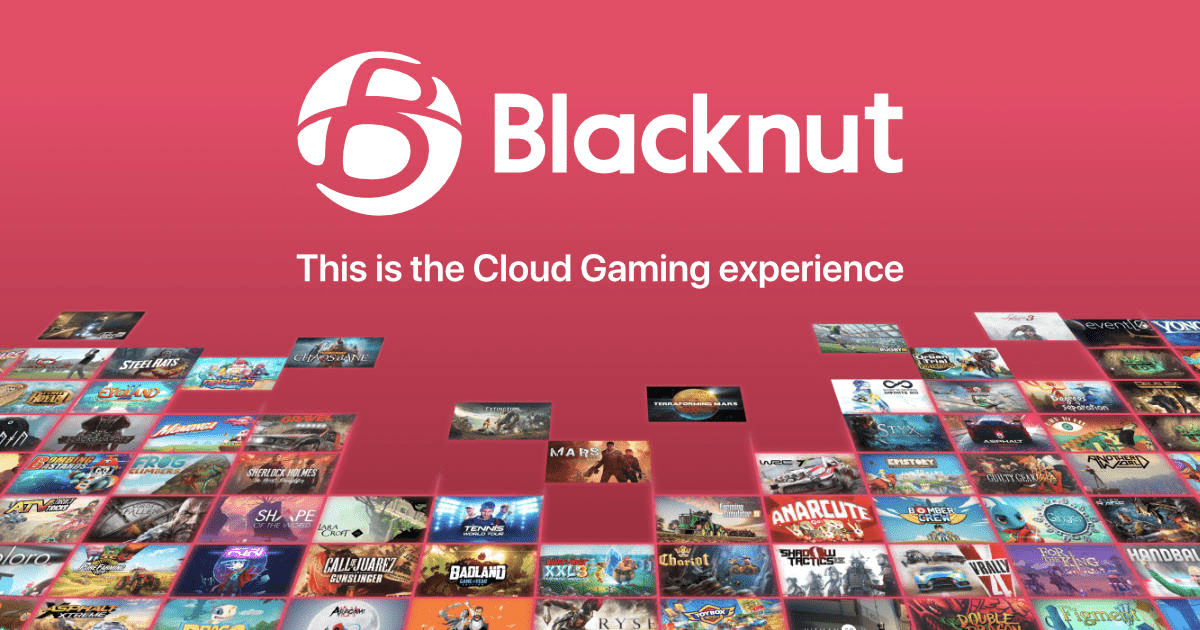 Blacknut is the best Cloud gaming service for your Android devices. It does not offer you anything extraordinary however some features can undoubtedly increase your gaming credibility.
The Blacknut library of games is immensely powerful.

Indie titles are easily available here, which are not available on Phones or tablets.

The games have quite simple controls and use on-screen controllers primarily.

Unlimited gaming access to more than 360 games.

You can create more than 5 different accounts.

Gaming provides parental controls.

For Blacknut there are no ads and in-game purchases

Every week there are new games added to the system.

You can change devices with ease.

Personal data is completely protected and is compatible with Xbox wireless controllers.
---
16. PlayStation Now
PlayStation Now offers incredible cloud gaming services. Let us find out some of the features that are perfect for every gamer out there.
There is a huge game reservoir, with hundreds of different games to play.

The gaming services offer new adventures for you where you can stream or download games from the gaming platform that is regularly updated.

You can join for a free first seven-day trial and choose any plan that suits you.

You have all types of games here- blockbuster hits, Playstation exclusives, family, and friendly adventures.

Gaming services can be downloaded also on your personal computer.

You can also connect your Dualshock 4 controller via USB to access 800+ games
---
17. JUMP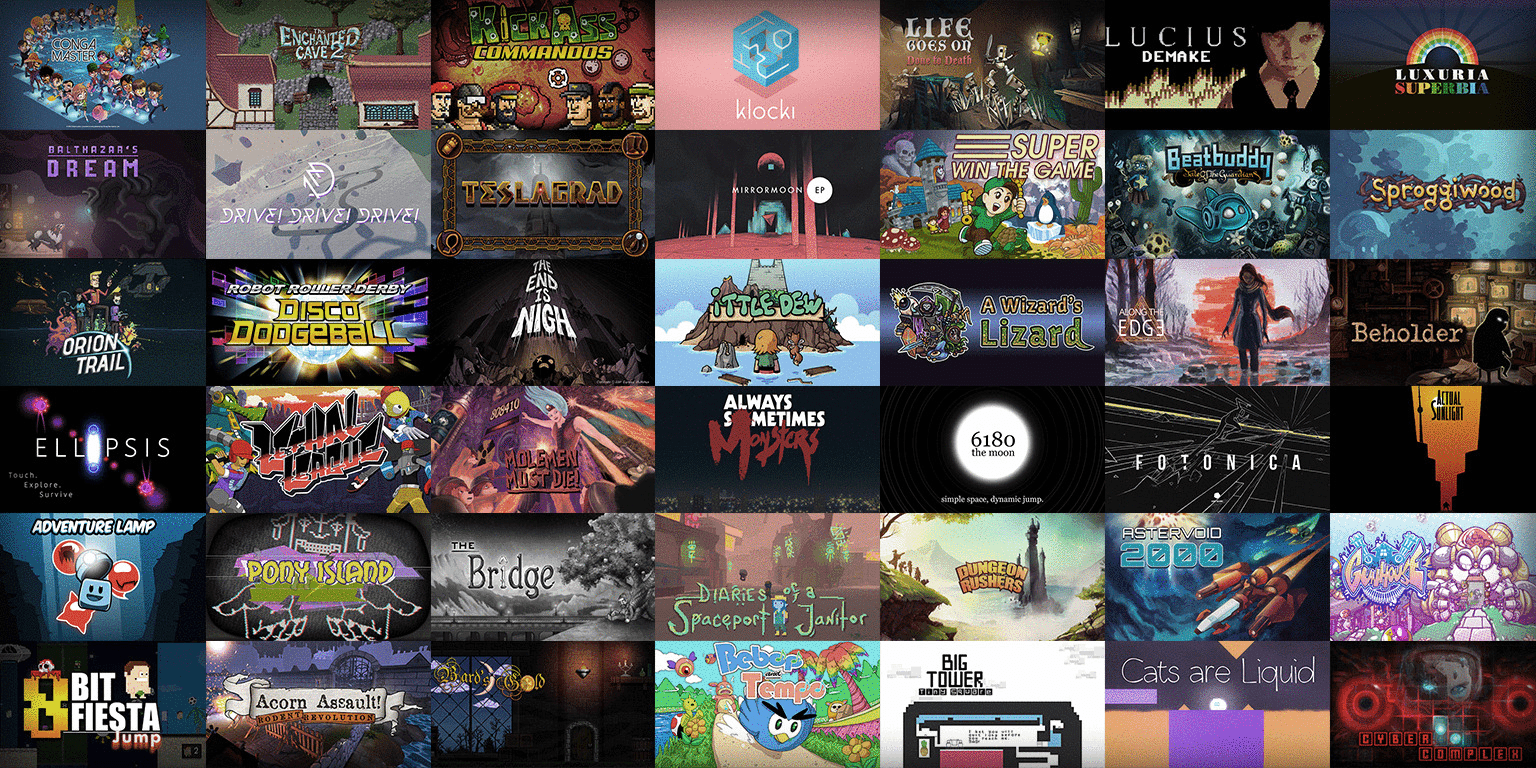 If you cannot do AAA games, you need to look at JUMP. Have a look at some of the features below:
JUMP keeps adding new games to your computer.

Seventy percent of the revenue aids indie game developers.

There are 100+ games across all genres.

JUMP is capable of working with Windows, macOS, and Linux.

JUMP requires 15 Mbps internet speed and a display output of 1080 p 60 fps is possible with JUMP.

It offers you a 14-day free trial and offers a

free cloud gaming service

followed by $4.99 per month.
---
18. Project X Cloud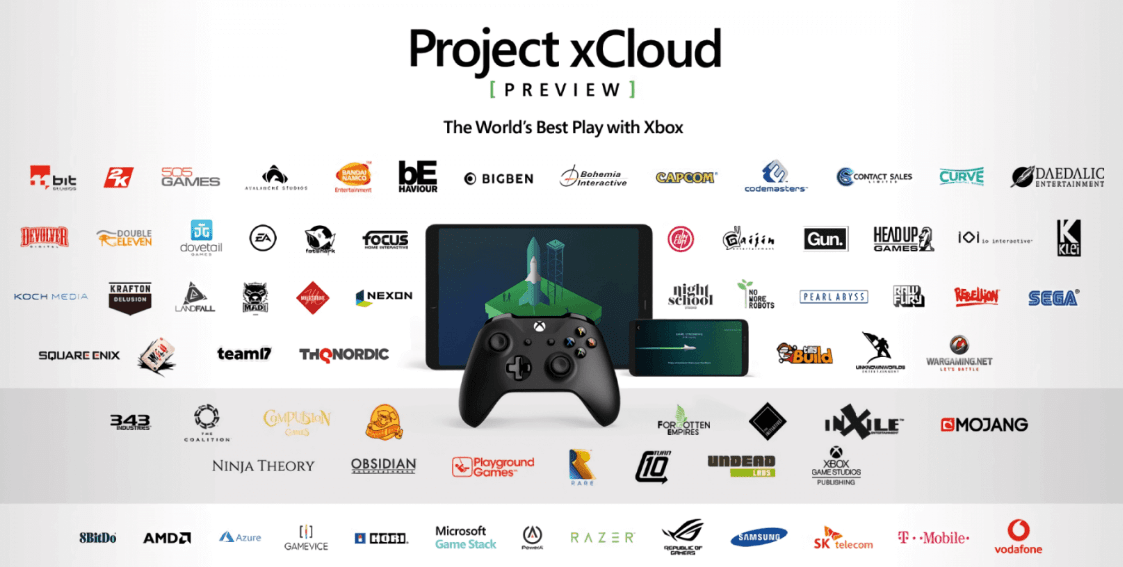 Project X-Cloud is one of the top cloud gaming services and offers you a chance to play directly through your Android phone or your tablet and allows you to directly play games from the Cloud over the Wi-Fi or by using your mobile network. Cloud streaming is not a replacement of the gaming consoles which appear to be remaining in the market as of now.
Some of its best features include:
Project X Cloud can stream from almost 3500 games and more.

Microsoft has a lot of servers that are working from 13 Azure regions and it including North America, Europe, and Asia, making it easy for all nations to catch a server. You no longer need VPN connections for the same.

Several tests are being run by the developers who are constantly trying to update the kit.

Project X cloud is compatible with Android version 6.0 and Bluetooth Version 4.0+.

Project X Cloud offers 5 GHz WI-Fi and also works on 10 Mbps mobile data connections.
---
19. Furioos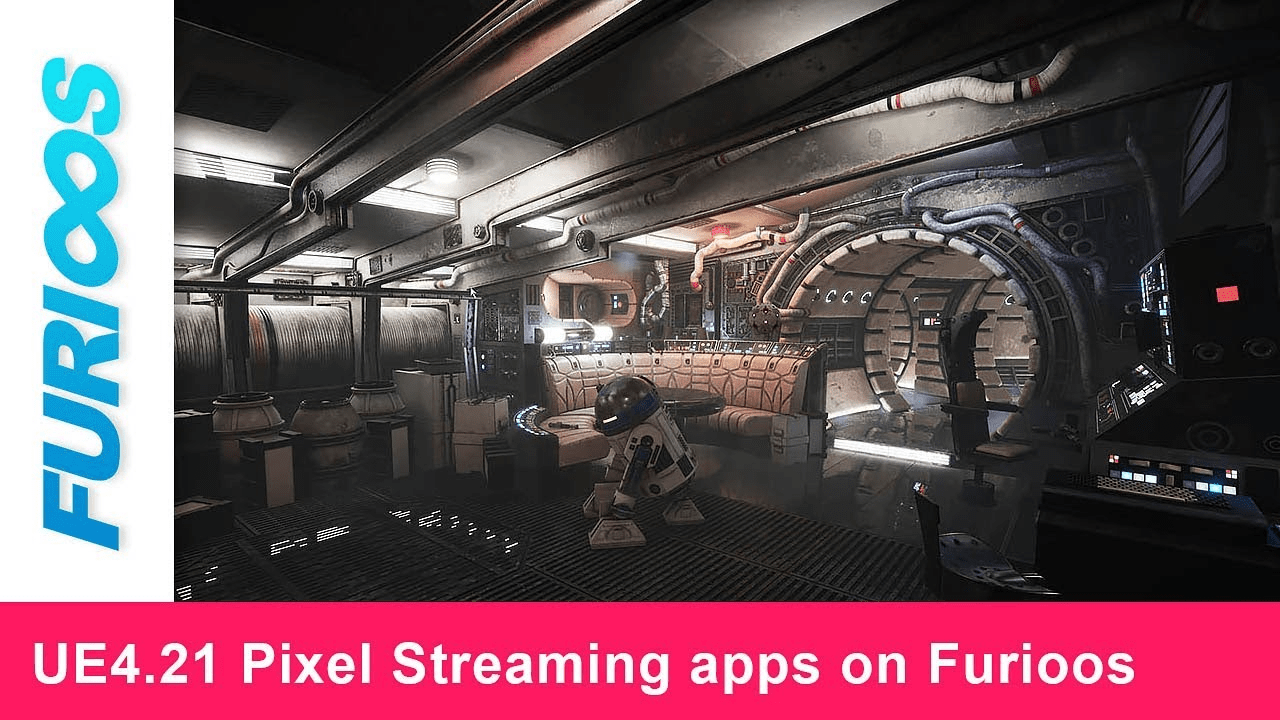 Furioos helps you share 3D applications comfortably and can literally bring a transformation to any devices into a 3D workstation. The Cloud services provide instant interaction with the 3D apps. There is low latency and also the download time is absolutely nil on Furioos. The number of visits done in real-time is possible from anywhere in the world with Furioos.
Let us have a look at the various features of Furioos:
Click streaming facility is available with Furioos.

You can share the content with anybody anywhere.

It has multiplatform power and with the help of Furioos, you can turn any device into a supercomputer.

Furioos can do video streaming even on smartphones comfortably.
---
20. Playkey
Playkey offers a completely free cloud gaming service alongside premium services. You can immediately play the game without downloading it or without even installing it on your computer.
Some of its features would include:
Playkey continually updates your device and modernizes the servers for gamers to have an intensive gaming experience.

It can work on any of the devices and requires not more than 10 Mbps speed.

It has a 1.5 GHz processor with 1 GB RAM operable on Windows XP, 7, 8, and 10, and also on macOS 10.8.

Old routers can work via Ethernet cable with Playkey.

It offers you almost 250 cloud games and the video quality comes at 60 fps speed.
Read More: How Do I Know Which Intel Graphics Driver Do I Have
---
21. Microsoft Azure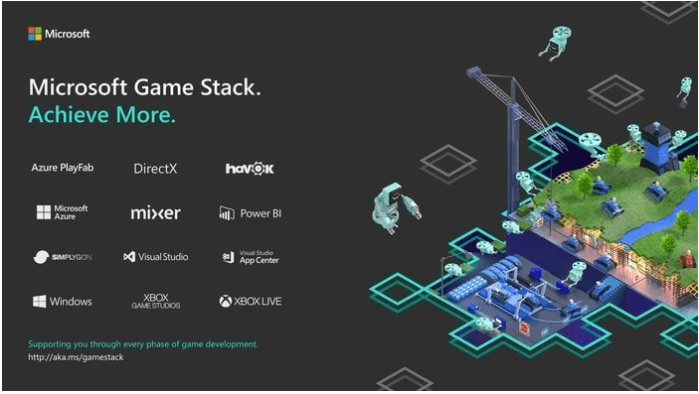 Microsoft Azure provides you with a Cloud gaming platform and focuses on tools that are used for managing, constructing and supporting various services and applications. Microsoft Azure offers global gaming experiences.
 Some of the key features are:
It is an entirely secure gaming service.

Some of the greatest tools offered by Azure are Azure PlayFab, Azure DevOps and Cognitive Services.

You can have free services for a 12-month span if you are a limited-scale user.

The dedicated traffic managers can help you solve different types of queries.
---
22. Project Xcloud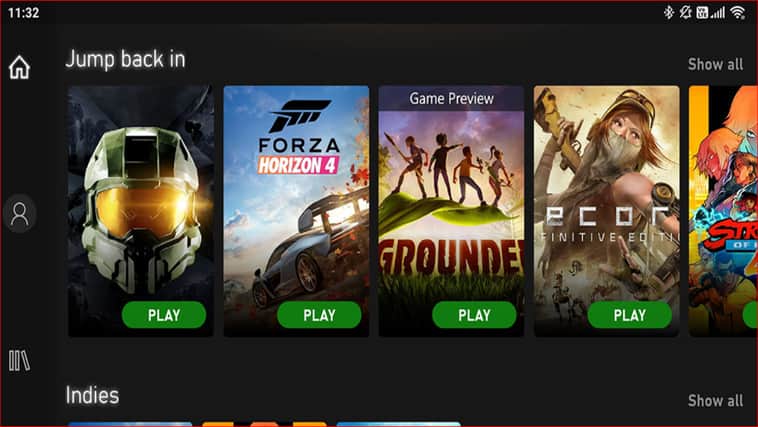 Project Xcloud has burgeoned as one of the top cloud gaming services in the run. It is easy to set up and use. Leby Microsoft, this one can currently be used by only those who have the invitation to join free cloud gaming services. 
Check on some of the features of Project Xcloud:
Project Xcloud could not be any easier with the whole signup process. 

It offers users to quickly switch the screen without requiring them to restart the game.

If there is fine access to the WiFi (at least about 5HZ) then you can stream the cloud games smoothly with almost no stutters.
---
23. HP Omen Game Stream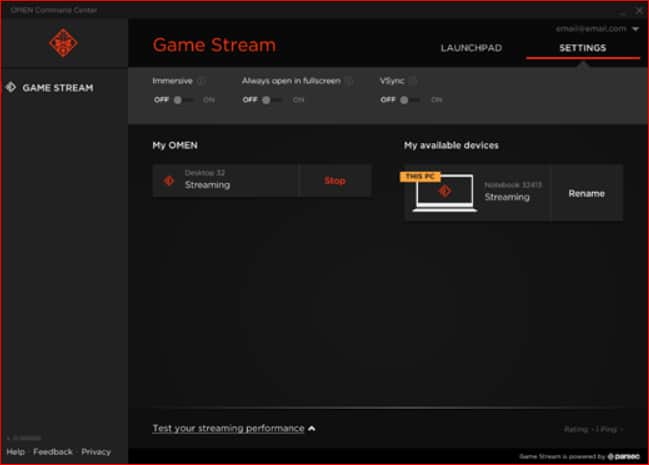 HP Omen Game Stream is one of the best Cloud gaming services out there. This platform requires no added cloud server and uses an Omen PC. On the top, it is free to use. However, it can only be benefited HP users. 
Check on some of the features of HP Omen Game Stream:
You can use this tool based on the bandwidth in order to enjoy uninterrupted streaming.

This tool comes with a range of challenges that can earn you the rewards to stream if won.

You can use this tool to connect it via a wired connection in order to make the most of this service.
---
24. Amazon Luna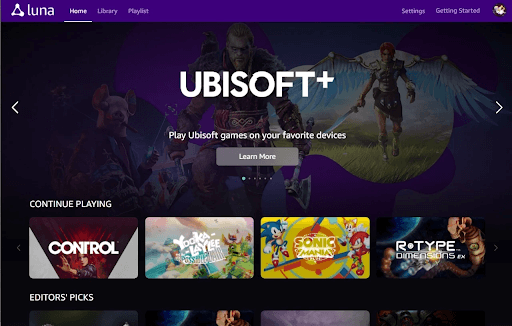 Relatively new, Amazon Luna features on this list of the best services for cloud gaming due to a variety of reasons. For instance, there is a Luna controller that significantly enhances the feature set, gives you better control, and connects to another WiFi connection to minimize input lag and latency.
Moreover, the following features contribute to making Amazon Luna a great choice for cloud gaming.
It boasts a massive library of games
Amazon Luna offers a resolution of 1080p at 60fps and 4K at 60fps
It supports Fire TV and Alexa commands
Let us now answer some repeatedly asked questions about the best services you can use for cloud gaming.
---
Wrap up
So here we pack up this incredibly informative article about the 23 best cloud gaming services. I hope you have found those gaming services that can bring you the joy and relaxation you seek to gain from online cloud games. With different features, each cloud-based platform can offer you different games. Surely, as a gamer, you might find either AAA to be your stronghold and if not, there are other options available in the market. 
By now, you might have understood that all this is very different from the various gaming consoles available in the market. So, sit back, and read about the various free cloud gaming services. Download one of them according to your choice and enjoy the riveting gaming experience.
Read More: 7 Best VPN For Gaming | Establish Secure Connections
---
Frequently Asked Questions (FAQs) About Cloud Gaming
1. Is Cloud Gaming Possible?
Cloud gaming services brought in a possibility that made life easy for gamers. Now, every time you like a game and want to play it, you don't have to download them, instead, you have to go to the servers simply to play games. All you need is a subscription, and an internet connection to connect to the servers to play the games online.
It was not possible sometime back. However, now using remote hardware, you can move to the server and play it locally. Internet streaming is what forms the basis of cloud gaming. So, now you know that the internal hardware of your devices can actually not stop cloud games from being played in your system. Thus, with better internet streaming, you can always make Cloud gaming possible.
 2. Will Cloud Gaming Kill Consoles?
Cloud gaming is going to change the way gamers played games to date. Cloud-based games are trending in the live-streaming industry after music and video. Since Cloud-based games offer a cheaper setup cost, thus Cloud-based gaming helps immensely.
According to the Newzoo market research, there are 2.5 billion gamers in the world. With a broader and enhanced display screen, better internet speed, and a high-quality gaming router, you can always enjoy immensely high-quality games without much latency and lag phases. Hence, as more and more interested people would be able to do cloud gaming due to better cost management, cloud gaming is definitely going to disrupt a major portion of the Video gaming industry that worked on gaming consoles solely.
 3. Is Vortex Cloud Gaming Good?
Vortex offers interesting features undoubtedly. Vortex is definitely inexpensive and offers complete value for money. Basically, it can provide you with good browser support, android support, a large game library, customized Android controls, and also offers you 15 data centers.
It supports macOS, Android, and Windows comfortably.
You can add buttons, several elements, and also buttons for several mouse clicks and if something is interrupting the controller, you can always go back to the default mode.
4. Is There Any Free Cloud Gaming?
There are a lot of cloud gaming services available in the market that are either completely free or offer a free trial before asking you to subscribe.
| | |
| --- | --- |
| Name of the service | Remarks |
| GeForce | Low latency |
| PlayStation | PlayStation Games |
| Shadow | Best for mobile or tablet |
| Vortex | Good for beginners |
| Parsec | Personal gaming libraries |
| Google Stadia | One of the best in almost all features |
5. Why Do Cloud Games Fail?
Cloud games rather are still the future. However, Cloud gaming fails precisely due to a lack of supporting infrastructure.
OnLive did make huge progress with patents and discoveries however due to the massive absence of the infrastructure, Cloud gaming did get into that rough patch of unsuccessful attempts.
Basically, it comes down to three reasons why cloud gaming might fail compared to gaming consoles.
Gaming consoles heavily depend on a good internet connection. You require a minimum 10 Mbps speed.

Reliable alternatives are widely available all around. Playstation 2 is the best seller when it comes to consoles.

The market has high competition. There are a lot of Cloud gaming services that compete with each other. Each of the gaming services try to find different markets and are clamoring for a proper target audience.
6. Can I Play Games on The Cloud?
Yes absolutely, you can easily play games on cloud services using various methods/ways. For doing so you need to own a game and use a cloud gaming service.
7. Is Cloud Gaming Any Good?
Yes, it replicates the local game-playing experience which overall is great and most of gamers love cloud gaming. However, you can try it on your own as every individual has a different opinion.
8. Will Cloud Gaming Kill Consoles?
Console gaming has been in the market for a long time now and gamers won't be switching it soon. Though if the console has to survive, it would require the companies to adopt the concept.
9. Is There Any Free Cloud Gaming?
No, there aren't any fully free cloud gaming services but there are a few services that offer a free trial to all its new users.
10. What Is the Best Cloud Gaming Service?
According to us, GeForce Now is the best cloud gaming service. Every individual has their own mindset for good and bad. So, we would recommend you to try the gaming service yourself and then decide.
Prachi Dani is a technical content writer who specializes in areas of science and technology. She is highly up to date with technological transitions and transformations. Writing is not her passion but the only thing that carries satisfaction in life. If not writing, you may find her engrossed playing action games on her treasured smartphone.
Subscribe to Our
Newsletter

and stay informed

Keep yourself updated with the latest technology and trends with TechPout.
Related Posts