Are you looking for an option to secure your online data and IP address? Then, get the best free VPN for Windows 10 to hide your private data from hackers. But the tech market is full of dozens of free VPN applications and it is often difficult for laymen to pick and download the best free VPN for their daily needs.
VPNs can also help in accessing several sites that may not be available in your region due to territorial restrictions imposed on them. Apart from masking your identity, VPN service prevents the websites from tracking your geo-locations
This article will take you through the most promising VPN software available for Windows 10 while imparting an exquisite touch to its best features. So, without any further ado let's dive into the world of best VPN software for Windows.
Surf the Web Privately with PrivadoVPN (Recommended for Windows & Mac)
Short on time? Want to hide your IP address and bypass geo-restrictions for Security & Privacy reasons or to Access Popular Streaming Sites like Netflix? If so, then get PrivadoVPN and leave the rest to this impeccable VPN service provider.

List of the Best Free VPN for Windows PC 2023
The below-listed VPN tools for PC can offer excellent user protection and secure users against malicious online threats.
1. PrivadoVPN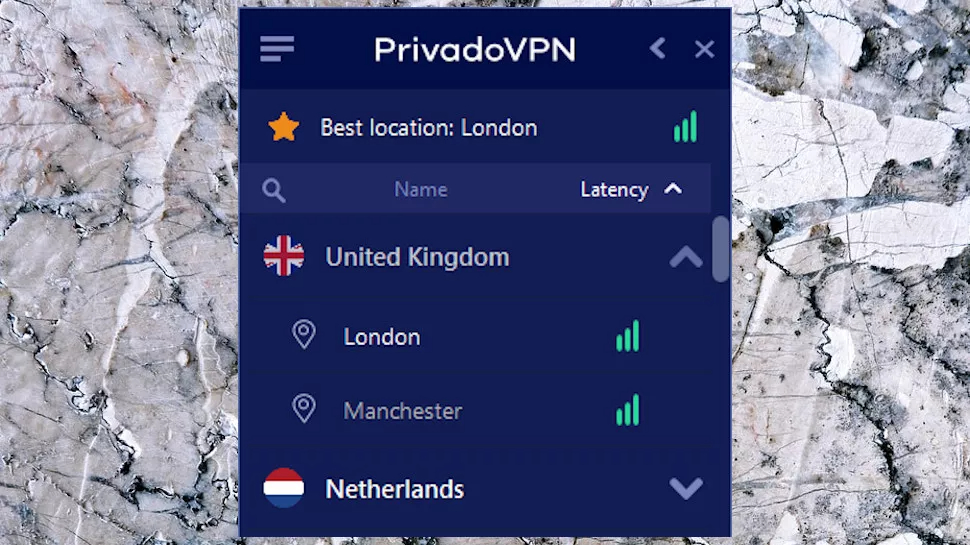 Number of Servers: 330+
Number of Server Locations: 40+
Number of Supported Devices: Unlimited
PrivadoVPN is one of the best free VPN for Windows 10,11. This is one of the fastest VPN tools ever created. With the help of a single click on the app, you can easily connect to any country around the world. The tool protects your privacy at all times without any exceptions. If you want to go through the content of any geographic location, just connect to any server in the country and access the same with ease.
Pros
Cross-platformed tool compatible with Windows, Mac, Android, iOS, and others.
Multiple free and paid versions according to your requirements.
Best to use torrents and magnet links.
Easy to use
Money-back guarantee
Cons
Limited features in the free version of the tool.

---
2. Nord VPN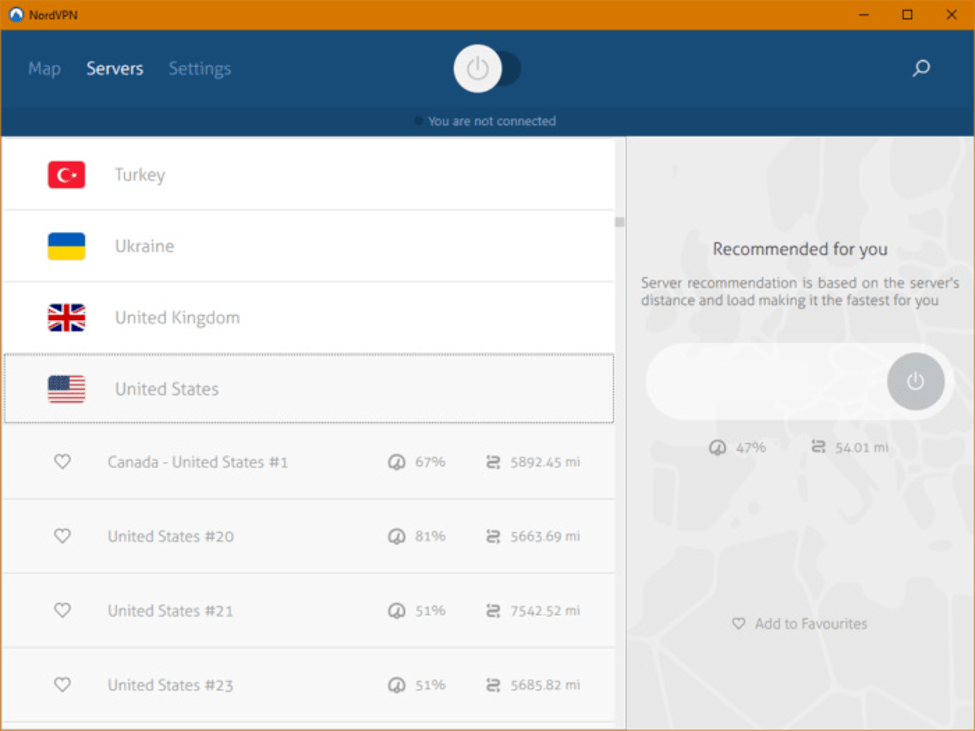 Number of Servers: 5202+
Number of Server Locations: 62+
Number of Supported Devices: 6
Being one of the best VPN services to gain cyber anonymity, this cross-platform VPN service is extremely easy-to-use. NordVPN offers support for a Netflix account and its membership can be purchased with cash or cryptocurrencies.
It can provide end-to-end security with a military-grade encryption facility. The VPN does not track, record, or store any personal information.
Advanced Encryption Standard (AES) is used to transmit all types of information with 256 bit-encryption. The automatic kill switch protects your data even when internet connectivity is lost all of a sudden.
Pros
Tor and Multihop connections
Vast network of servers.
Easy to set up and easy to use.
With a premium fee you get additional features like Nord Password Manager and NordLocker.
24/7 customer support.

---
3. Express VPN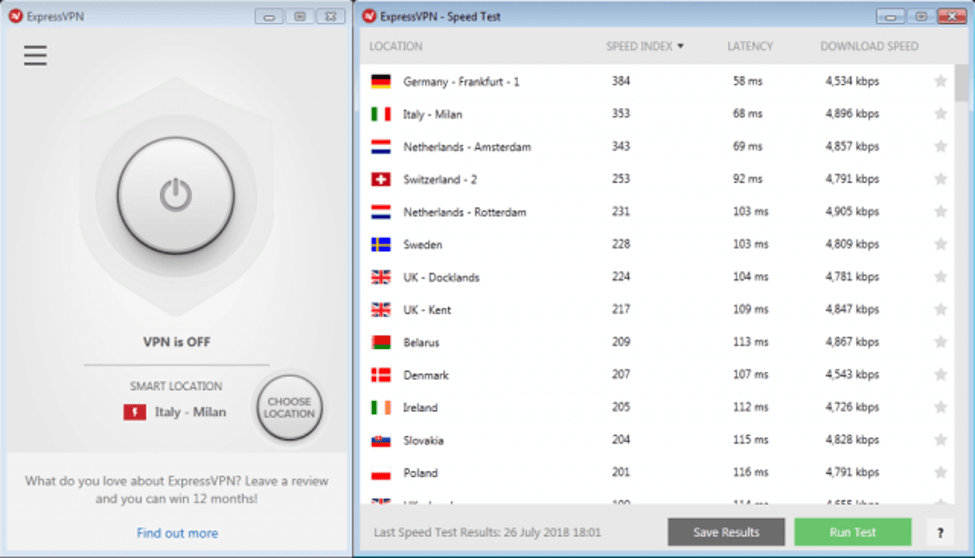 Number of Servers: 2000+
Number of Server Locations: 148+
Number of Supported Devices: 3
Though not a free VPN for Windows 10, yet it's easy-to-use features along with a multilingual interface makes it a good choice for VPNs. This application supports both mobile as well as desktop versions.
This is the best tool to go beyond geo-blocks and access any content with the best-in-class encryption and complete data protection.
The split tunneling feature gives the freedom to select apps that need to access the VPN as well as those that remove certain apps from the selection which don't need VPN protection.
It provides a government-grade encryption facility and offers superior features for all types of organizations to maintain their privacy. With a 30-day money-back guarantee and round-the-clock technical assistance, this is undoubtedly the best VPN for Windows 10.
Read Also: Best Junk File Cleaner For Windows 10/8/7
So, if you are looking for the reliable and best VPN software for your Windows PC, and do not mind spending a few dollars then there is no better choice than Expressvpn.
Pros
Feature-rich VPN connection with government-grade encryption.
Ensure complete user anonymity.
Instant setup and extremely easy to use.
It works well with Netflix, Amazon Prime Video, Hulu, HBO, and other popular streaming sites.
Ultra-secure and powerful VPN.
Zero-log audited policy.
24/7 customer support.
Cons
Does not work on the Linux platform.
It comes at a premium rate.
---
4. ClearVPN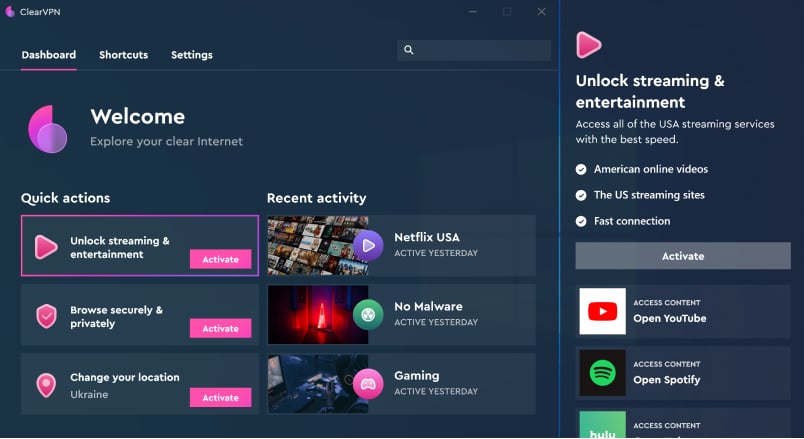 Number of Server Locations: 19+
Number of Supported Devices: 6
From the developers MacPaw, ClearVPN is one of the best VPN for Windows 10 and older versions as it offers all the features which you wish to have in a VPN. However, the company's products are specialized for Mac and iOS devices. Using this software, you can easily stream from your favorite sites without any interruption.  It works with all major streaming platforms, including BBC iPlayer, Amazon Prime, HBO Max, Hulu, and Netflix.
This VPN has advanced technology to protect and provide the latest services. The software offers AES-256 encryption and DynamicFlow technology.  The software is compatible with most devices, including Android, Windows, Mac, and iOS.
Pros
The software offers a very easy-to-use interface that needs no prior knowledge of VPN
It offers a high-speed uninterrupted viewing user experience
This VPN supports torrents which means you can easily download any content
The software has a 30-days money-back guarantee if not satisfied with the product
Cons
Lacks in offering access for BBC iPlayer on all locations.

---
5. Surf Shark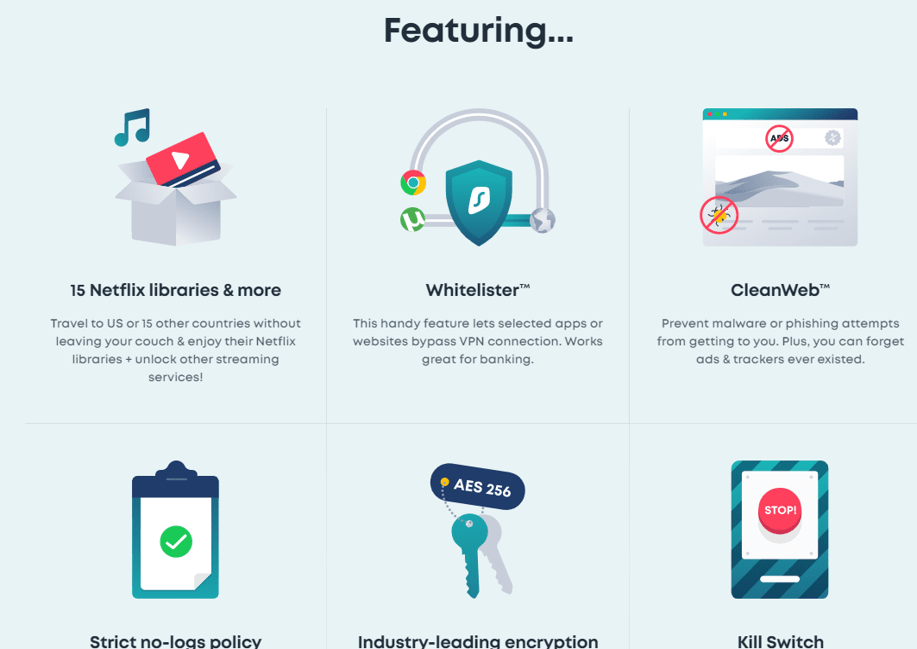 Number of Servers: 2100+
Number of Server Locations: 32+
Number of Supported Devices: 7
This can be considered as another excellent VPN for Windows with unlimited access. The camouflage mode conceals your identity even from your internet network provider. All you have to do is just download it and start using it hassle-free.
With this app, you can whitelist certain apps and pages so that they can bypass the VPN. It does not track your activities. Each server has a private DNS and IPV4 stack to avoid data leakage which ensures wholesome security. Although Surfshark VPN is not a free VPN for PC, it comes at a highly affordable cost and has a lot to offer.
Pros
Super secure and safe.
Supports almost all streaming services.
Easy to use.
Supports unlimited servers.
24/7 customer support.
Cons
Paid VPN connection.
Privacy Policy is confusing and lacks details.
The free trial option is only available for Mac and mobile apps.
---
6. Windscribe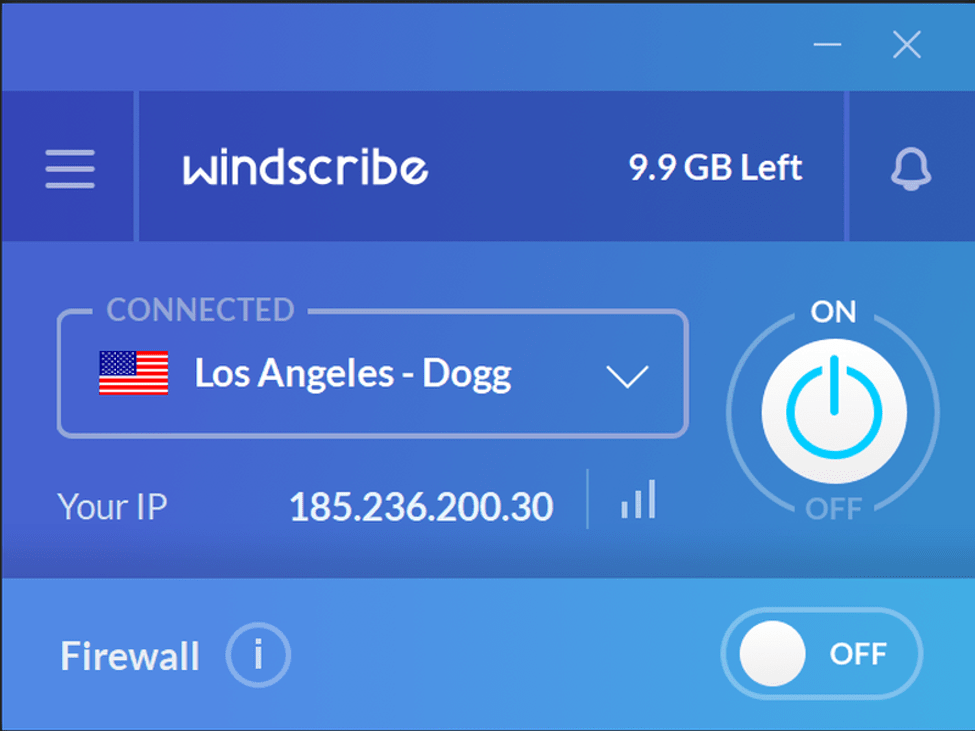 Number of Servers: 300+
Number of Server Locations: 55+
Number of Supported Devices: 7
One of the best and free VPN for Windows 10, Windscribe provides 10 GB of data for use. There is an extra 5 GB available for those who tweet about their app.
They have an ad blocker and firewall as well for providing enhanced security. This free unlimited VPN for Windows 10 deletes all your data within 3 minutes of your logging out and thus ensures that users can enjoy high privacy.
The Location Warp feature helps spoof your GPS location. Similarly, the Time Warp feature changes your timezone to match the country to which you are connected.
Pros
Simple and easy working.
Multiple OS support including Windows, Mac, Android, iOS, and Linux.
Built-in Ad-blocker and Firewall.
Multi-functional and highly reliable free VPN software for Windows 10.
Cons
Speed consistency issues.
Does not provide round-the-clock technical support.
---
7. Hotspot Shield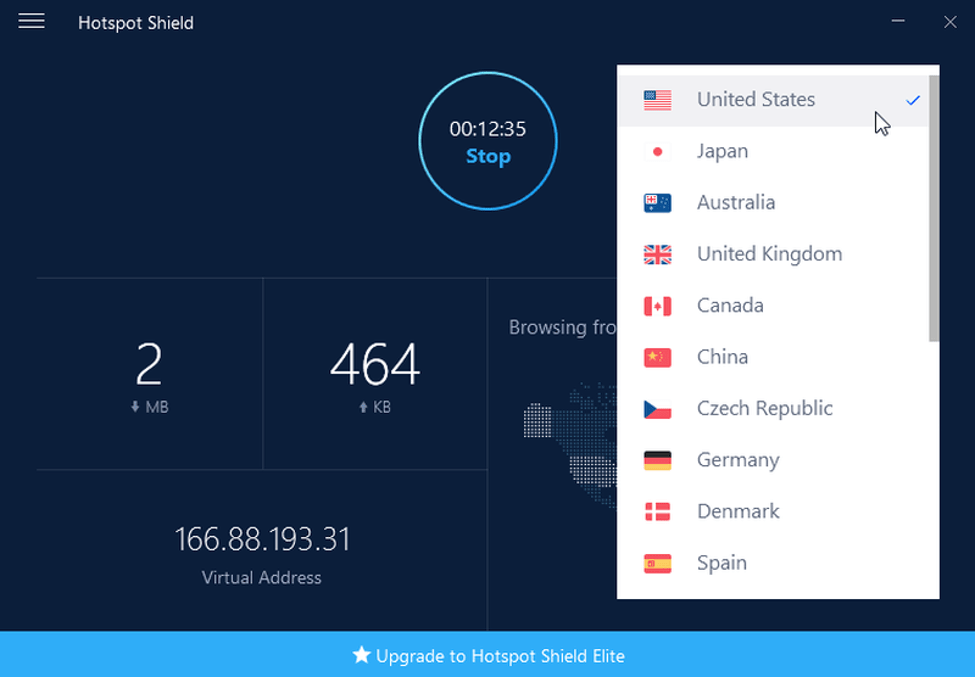 Number of Servers: 2500+
Number of Server Locations: 25+
Number of Supported Devices: 5
Another excellent VPN service provider is Hotspot Shield. What makes this the best VPN for Windows is its ability to hide users from prominent locations with the help of virtual tunnel technology.
This tool provides complete privacy and anonymity to its users by deleting all logs as soon as the browsing session is terminated. Apart from this you also get 500 Mb of data per day. To start with you can try is a basic plan with free VPN download. However, if you want to enjoy advanced features you will need its premium version.
Pros
User-friendly working.
Easily unblocks Netflix, Disney+, and other online streaming websites.
Ensure full anonymity.
Feature-rich and incredible fast.
Cons
Paid VPN connection.
Unable to unblock Amazon Prime Video.
The free version is plagued with annoying ads.
---
8. VPNBook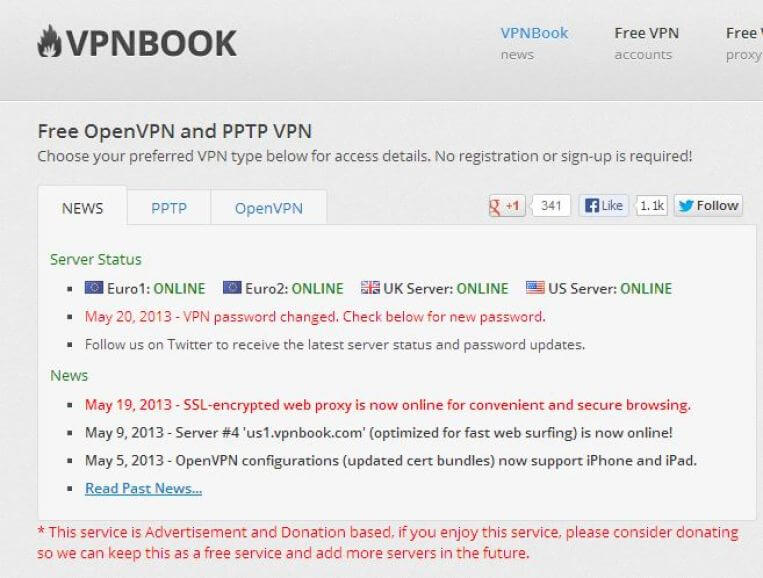 Number of Servers: 11
Number of Server Locations: 16
Here comes another fast and user-friendly free VPN for Windows 10. VPNBook allows you to connect to a virtual private network via an OpenVPN client or a PPTP connection. It is a completely free, donation-based service that lets you choose and manually set up your preferred VPN type.
Read More: Best Duplicate Photo Finder & Cleaner Software
Pros
256-bit AES encryption algorithm
Compatible with free OpenVPN client
Unlimited bandwidth
Allows you to unblock any website or online service
Cons
Limited servers compared to other free VPN providers
Displays ads
The manual VPN setup process is a bit time-consuming
---
9. IPVanish VPN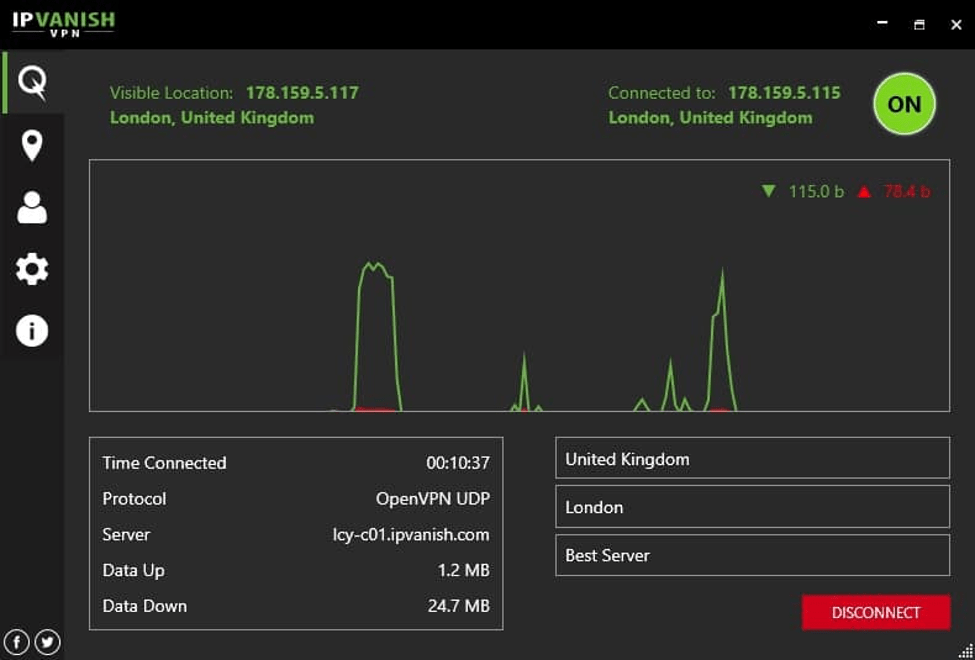 Number of Servers: 1100+
Number of Server Locations: 60+
Number of Supported Devices: 10
Tagged as the world's best VPN service for Windows 10, the users can enjoy uninterrupted service with fast connectivity. With IPVanish VPN users can avail of unlimited bandwidth and high-speed connection for uploads and downloads both.
Its 256-bits of AES encryption offers an excellent browsing experience while maintaining your anonymity and safeguarding yourself from hacking.
You can also gain access to free torrenting, geo-locked content and can download SOCKSS5 web proxy.
Pros
Superb for anonymous streaming and torrenting.
Supports up to 10 devices at a time.
Fast speed and easy working.
Zero- IP logs.
Cons
Cannot unblock Disney+.
Inconsistent support for Netflix.
Confusing privacy policy.
Cluttered interface.
No Bitcoin support.
---
10. CyberGhost VPN
Number of Servers: 3100+
Number of Server Locations: 60+
Number of Supported Devices: 7
This gives an excellent boost to the internet speed and the chat or call facility available to troubleshoot all problems makes users prefer to download this VPN for PC.
The most appreciable features of this tool are high DNS with IP leak protection, automatic kill switch, unlimited bandwidth, and high internet speed. They also have a strict policy against log maintenance.
It is enabled with 256-bit AES encryption and OpenVPN technology along with L2TP-IPSec protocol that allows running multiple connections smoothly. Although it is not a free unlimited VPN connection for Windows 10, it does offer a 45-day money-back guarantee.
Pros
Fast download speed and simple working.
Enormous server network.
No compatibility issues.
No IP leaks.
Round-the-clock technical support.
Cons
Mobile and macOS have limited features to offer.
Incompatible with Chromebook.
Expensive
---
11. ProtonVPN
Number of Servers: 628
Number of Server Locations: 44
Number of Supported Devices: 10
This is one of the most powerful VPN for Windows PC. The youngest of all VPNs, Proton VPN follows a no-logging policy. There is no data retention activity by this VPN service provider.
Some of its prime features include DNS leak prevention, ProtonMail bundle powered by a simple UI.
Pros
Low-cost plans with flexible options.
Tor connection and Multihop VPN.
Security audits.
Its paid plan can unblock Disney+, Amazon, Netflix, and iPlayer.
Cons
Little expensive as compared to similar options.
Performance inconsistency issues
---
12. TunnelBear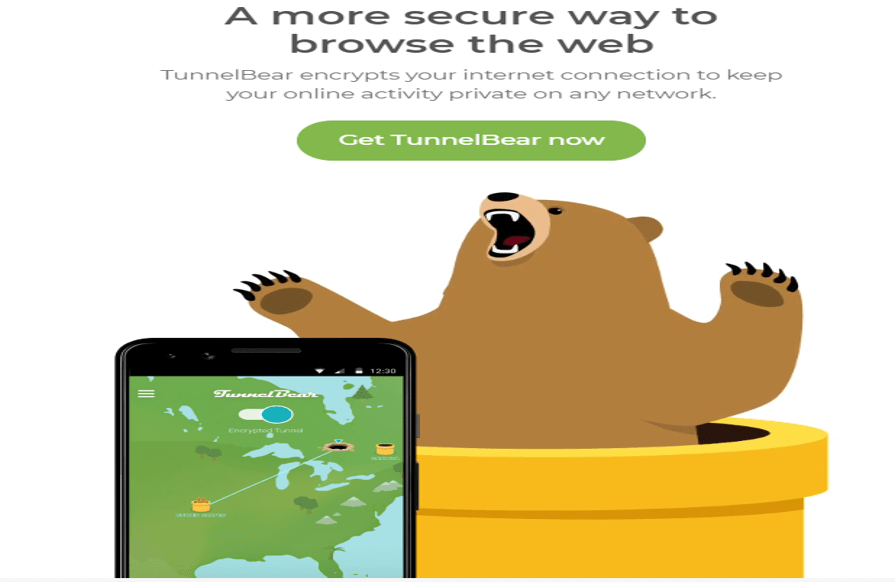 Number of Servers: 220+
Number of Server Locations: 20+
Number of Supported Devices: 5
If you are not looking for heavy download capability, then you can go for this best free VPN for windows 10 for PC. The bandwidth offered is 500MB for a month with an additional 500MB if you can promote them on Twitter once a month.
It can protect users against hackers with its powerful server encryption facility. The ghost bear mode of this app prevents data leakage when there is a loss of connectivity.
Pros
No data logging
Enjoy up to 500 MB of data with its free version.
Friendly and intuitive design.
Built-in Ad-blocker.
Feature-rich and best free VPN software for Windows 10.
Cons
Lacks advanced features.
Supports only 23 locations
Unable to unblock iPlayer and Netflix.
---
13. SecurityKiss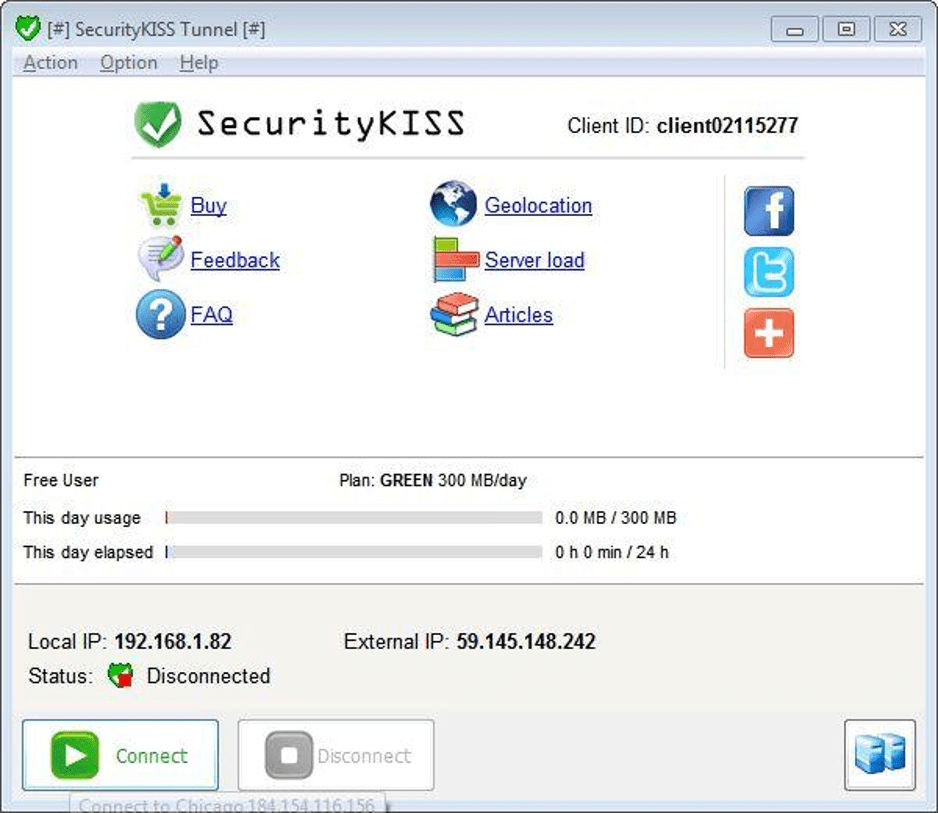 Number of Servers: 61
Number of Server Locations: 16
Number of Supported Devices: 10
Being a truly free VPN for Windows, this app offers three kinds of services. The first one is called "Smart and Simple" with OpenVPN and L2TP/IPsec technology. This ready-to-use service doesn't even require registration.
The second offer is "Free for Lifetime" which is completely ad-free but with a daily traffic limit.
The third is the "Fast and Secure" service which features unlimited speed, 1024-bit security, and in-built exclusive tunneling.
Read More: Best File and Folder Lock Software For Windows 7, 8, 10
Pros
Supports Bitcoin.
Free plan with 300MB of data per day.
Supports multiple platforms.
Firewall support
Cons
Advanced features come with paid plans.
Cannot unblock Netflix.
Limited network support.
---
14. VyprVPN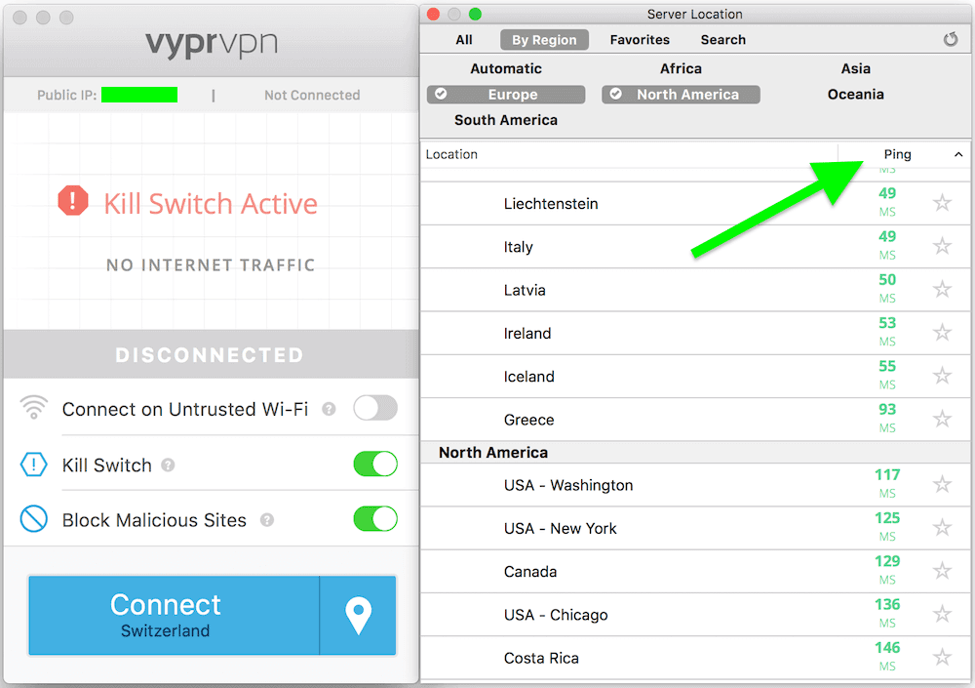 Number of Servers: 700+
Number of Server Locations: 32+
Number of Supported Devices: 5
Bypass restrictions effortlessly with this best VPN for Windows 10. The internet speed offered is high and it provides other unlimited features such as numerous encryption protocols and chameleon technology to overcome VPN blocking.
Zero-knowledge DNS, NAT firewall, and round-the-clock customer support service make this a stupendous software for VPN service.
Pros
No IP address leaks with a verified no-log policy.
Affordable price for a 2-year plan.
Provides advanced features like a kill switch.
Works well in China
Cons
Limited server networks.
Does not support browser extensions.
Inconsistent speed.
---
15. Speedify VPN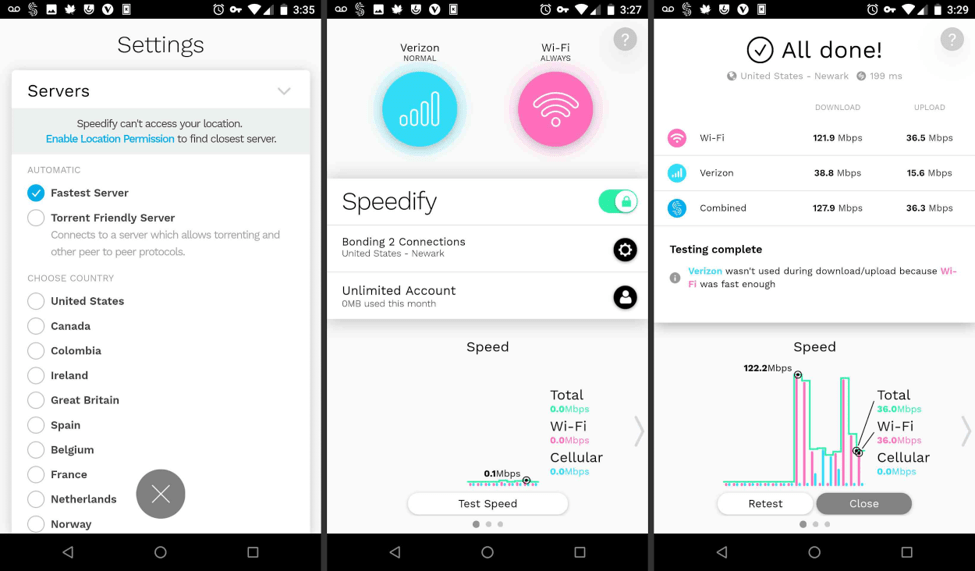 Number of Servers: 1000+
Number of Server Locations: 28+
Number of Supported Devices: 5
You can also download this effective VPN tool for safeguarding your online privacy. Using the Cha-cha encryption algorithm, this app keeps even pro-hackers at bay.
This best free VPN software is based on a new technology of channel bonding that uses multiple internet connections like WIFI, cellular, Ethernet, etc. to provide enhanced internet bandwidth.
Pros
Does not log user activity.
Intuitive design and user-friendly interface.
Provide bundling connection with cellular and Wi-Fi support.
10GB data per month with the free plan.
Cons
Poor unblocking capabilities.
Limited server network support.
Lacks advanced security features.
---
16. Avira Phantom VPN Pro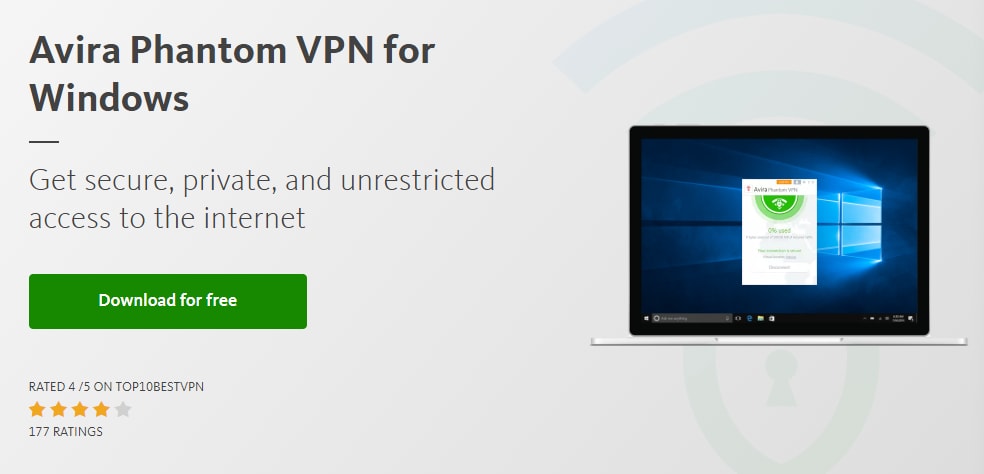 Number of Servers: 50
Number of Server Locations: 36
Number of Supported Devices: 5
This is quite an impressive VPN software for the PC. The privacy and security level offered to the users even on public Wi-Fi is quite commendable.
The user interface is attractive and the application lets you surf through various sites without being disturbed by ad pop-ups.
Pros
Transparent data logging policy.
The free version provides unlimited device support.
Unblocks Netflix.
Cons
Limited server support.
Lacks ad-blocking capabilities.
---
17. Betternet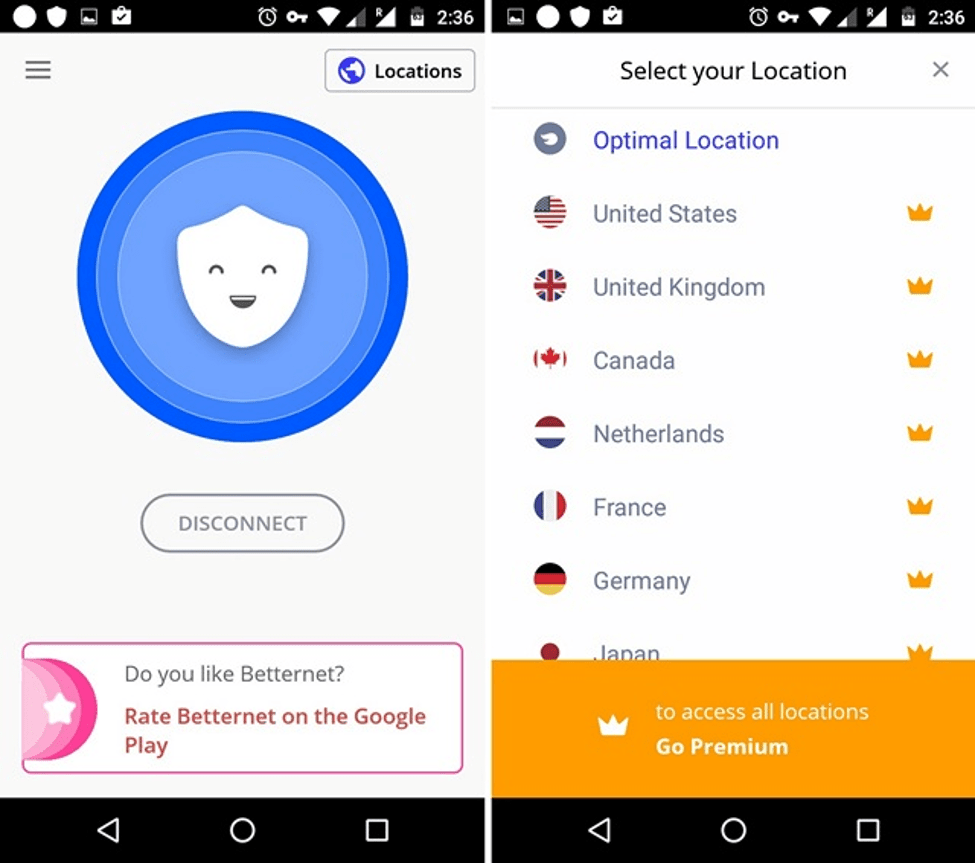 Number of Servers: 11
Number of Server Locations: 10
Number of Supported Devices: 5
This is among the best VPN for Windows 10 that can be availed free of cost. This also has a paid version for those who wish to add to the security layers.
It can hide your IP address without subscribing to it. You don't have much choice when it comes to choosing servers, though. All-in-all it is a great choice if you are looking for a free download VPN for your Windows 10 PC.
Pros
Zero-log policy with military-grade encryption.
Torrenting and P2P are allowed.
Free VPN for PC.
Cons
Lacks advanced features like switch kill.
Does not support Linux.
No live support.
---
18. Hide.me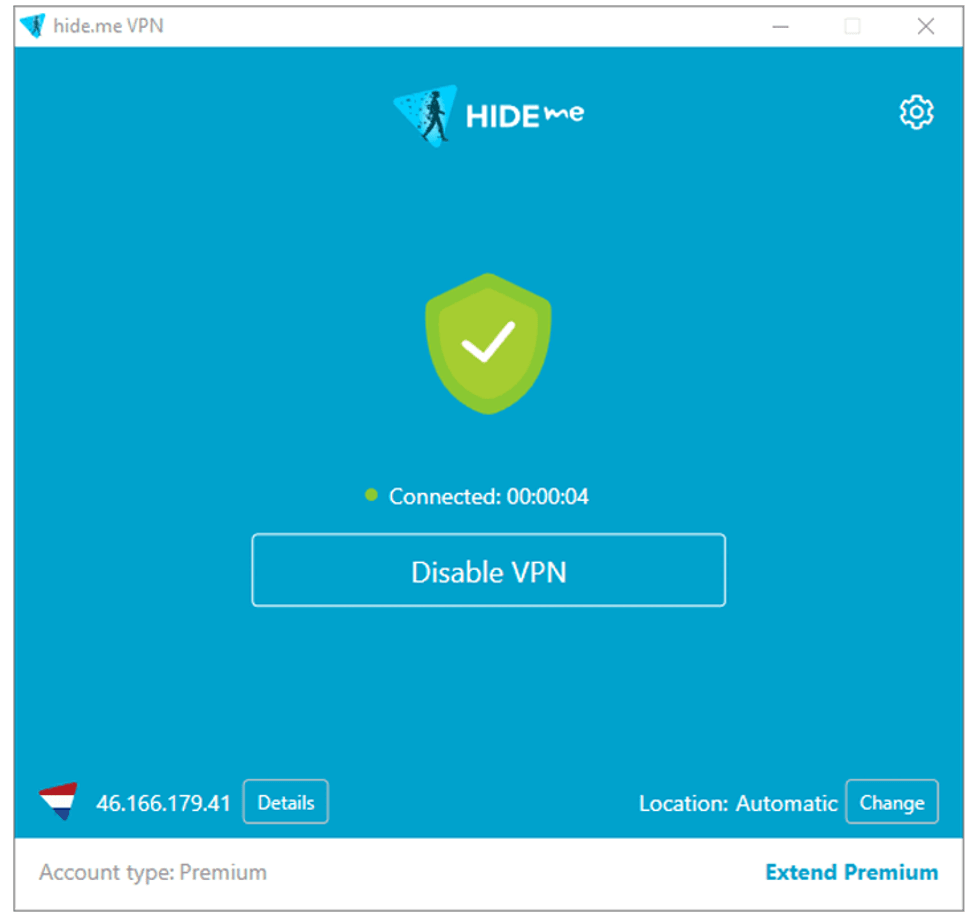 Number of Servers: 160+
Number of Server Locations: 55
Number of Supported Devices: 5
This is another free and robust VPN for PC. With prime server locations available worldwide, this VPN service offers powerful encryption and completely protects the identity of the user without retaining any activity logs.
The user can avail of the free service up to 2GB. Users can also subscribe to the paid version to enjoy higher bandwidth for browsing. The protection even covers a user on public Wi-Fi.
Pros
Strong and powerful on privacy.
Free from annoying ads.
Round-the-clock customer support.
Highly reliable and best free VPN for Windows 10 system.
Cons
Cluttered design.
It supports only one device at a time.
Limited server support.
---
19. SaferVPN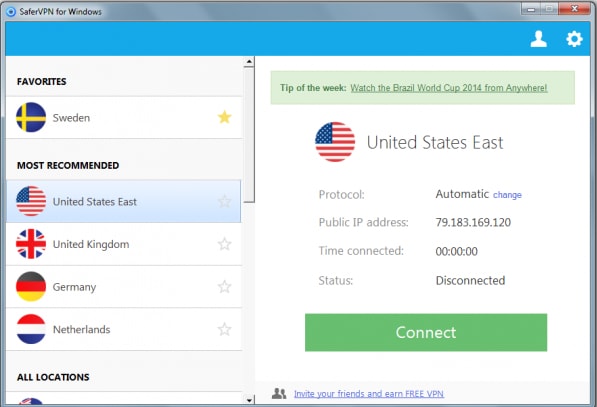 Number of Servers: 1300+
Number of Server Locations: 50+
Number of Supported Devices: 5
Want to access restricted content/websites? Then, try SaferVPN, a leading VPN service provider that lets you access any restricted content over the web pretty safely. With this, you can keep your personal information hidden. Plus, SaferVPN guards you against the prying eyes, hackers, and fraudsters. It has more than 1300 servers in 44+ countries. Plus, this VPN doesn't record your IP address and VPN, not even browsing history, DNS queries, and metadata. This software offers 24/7 technical support to its users.
Pros
Unlimited switching between servers.
30-day money-back guarantee.
Can access blocked websites.
Ultra-fast browsing speed.
High-end security over public wi-fi.
24/7 technical support.
Cons
Limited servers.
Supreme features are available in the paid version.
---
20. Unlocator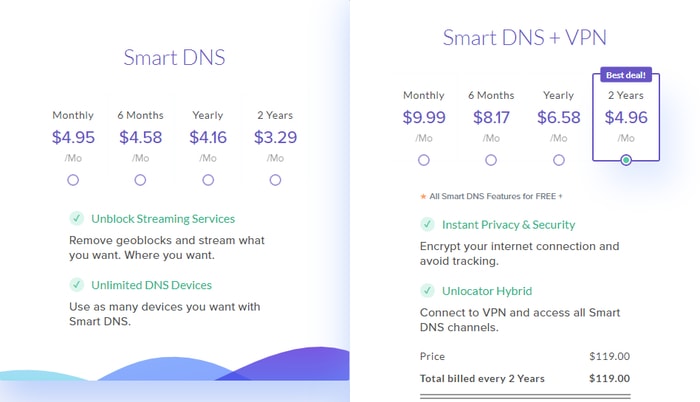 Number of Servers: 234+
Number of Server Locations: 50+
Unlocator is another best VPN for Windows that you can use in 2023. Whenever you use this VPN service, your every online activity stays secure and your network becomes encrypted. And, it is also available for Android, Mac, and iOS. It provides the facility to secure and guard privacy in just a single click. Moreover, Unloactor has servers in more than 50 virtual locations.
Pros
High-end security and privacy.
Fastest speed ever.
Hides your actual location.
Full access to streaming services.
Cons
The interface might confuse amateurs.
---
21. Opera VPN – No Limits on Data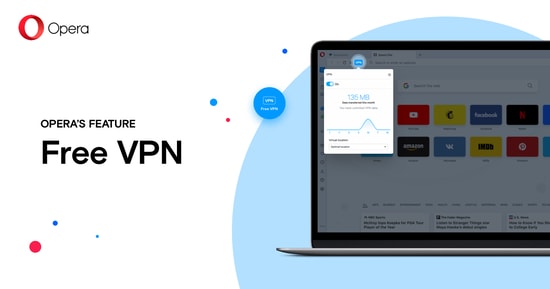 Number of Server Locations: 3
Number of Supported Devices: 3
Opera VPN is another free VPN that offers the user multiple features and customization options. You don't have to install another software for VPN, it is pre-installed with Opera's browser. You can only use this VPN while using the Opera browser, if you wish to use the VPN on your whole device then this is not the software that might interest you.
The VPN offers unlimited data for free. Using this VPN you can unblock some Netflix servers and YouTube.
Pros
Offers free unlimited data
Simple and easy-to-use software
Customize the browser the way you want according to your ease
Offers an ad blocker to help you with uninterrupted processing.
Cons
Offers only three location servers
VPN can be used while browsing on the Opera browser
It doesn't work on some Netflix servers
---
22. Atlas VPN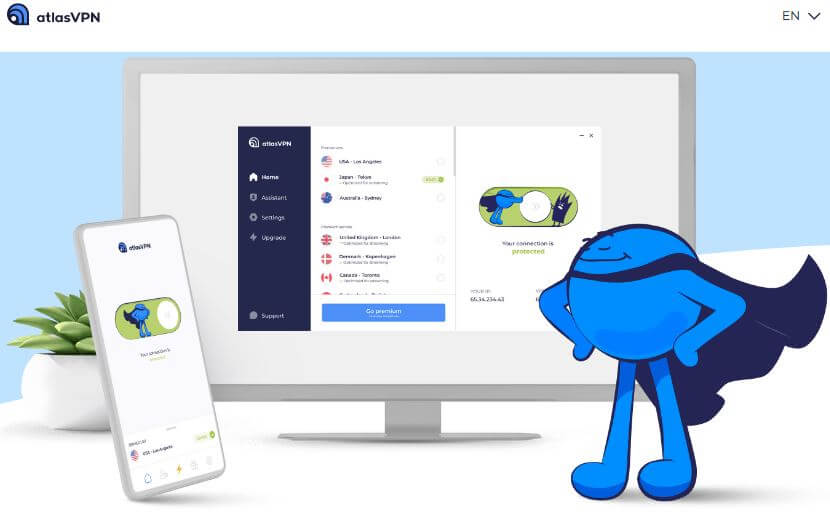 Number of Servers: 750+
Number of Server Locations: 7+
Number of Supported Devices: Unlimited
Lastly, we present to you the Atlas VPN app. This is one of the best VPN software that allows you to stream without buffering using high internet speed. Atlas VPN is one of the best apps to stream P2P. One of the best features of the tool is that it does not impose any restrictions on the bandwidth. It is one of the best VPN software for Windows that you should try. The tool will protect you from different threats like ads, malware attacks, and trackers.
Pros
The tool offers more features to keep your data private.
Multiple plans to choose from as per the needs of the user
You can even use torrents while using Atlas VPN
Easily stream media services
Cons
A paid subscription to use the software is required to access advanced features
---
23. iTop VPN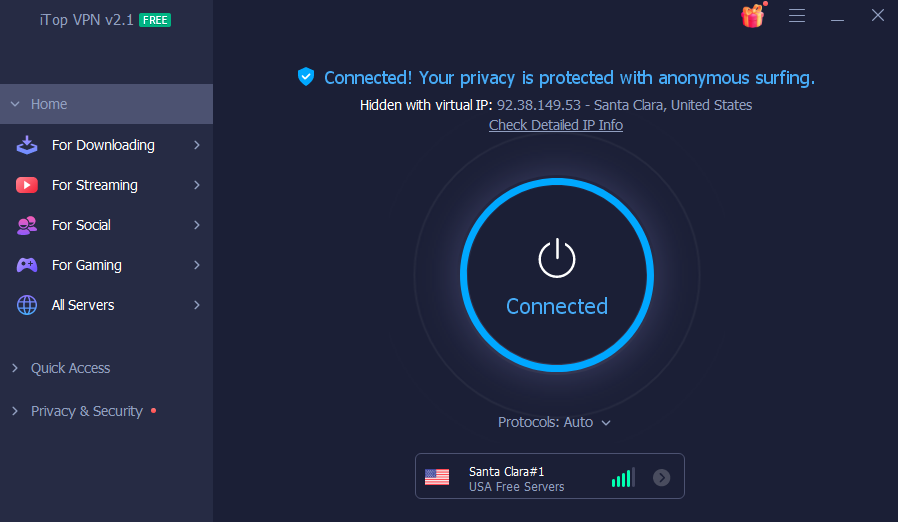 Number of Servers: 1800+
Number of Server Locations: 100+
Number of Supported Devices: 5
With over 10 million users across the world, iTop is another best free VPN for Windows devices. It can unlock BBL iPlayer, Netflix Korea, and other streaming platforms. With more than 1800 servers the speed difference can be merely noticed. The VPN offers military-grade protection with advanced features such as an ad blocker, kill switch, etc. Users can connect 5 devices by using Paid version of the VPN.
However, VPN retains information about your online activities in the form of cookies. Also, it collects nonpersonal information such as OS version, IP address, the language of the browser, device ID, etc. But there's a twist to this privacy policy i.e these conditions differ from one location to another.
The VPN is compatible with Windows, iOS, and Android devices. It has a free plan available. Apart from this, the Paid plan has a 30-day money-back guarantee. Get the 12 months Pro upgrade at $1.64 per month, whereas 24 months upgrade at 1.25 per month.
Pros
One of the best encryption
Private access to the global Internet
No log policy
Kill Switch and IP Configure
P2P servers
Desktop widget available
Protect your crucial data via split tunneling
Lightning fast speed
Cons
Annoying ads in free mobile version
Auto clean is turned on by default
Cannot access Amazon Prime & Netflix
---
24. ZoogVPN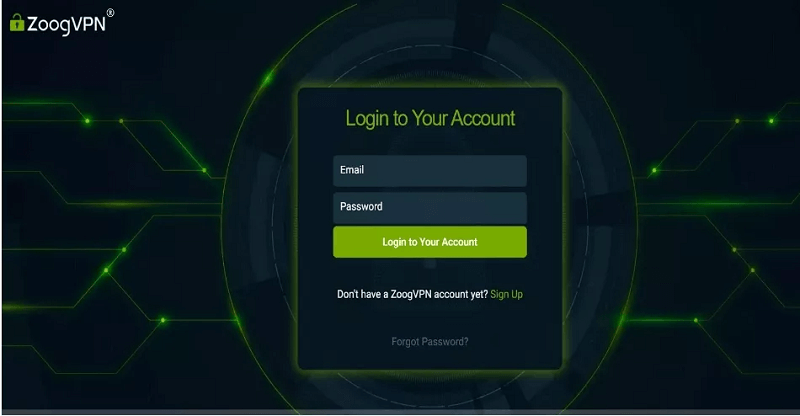 Number of servers: 5
Number of server locations: 3
Number of supported devices: 1
Based in Greece, ZoogVPN makes it to the last position on our list of the best free Windows VPNs. If you are new to the world of VPN services, you will like ZoogVPN for its minimalistic features.
It boasts all the essential features a beginner may need, such as a no-log policy and data encryption. Though this VPN lacks some of the most advanced features experienced users may wish to have, it offers 10 GB of free data and servers in locations like Poland, the US, Singapore, the UK, and the Netherlands.
Moreover, it keeps your security and privacy intact with AES-128 data encryption. Furthermore, you can choose from OpenVPN, PPTP, IKEv2, and L2TP/IPSEC tunneling protocols.
Hence, if you are a beginner looking for a user-friendly VPN with essential features, you can choose ZoogVPN.
Pros
Supports torrenting
No speed restriction
Availability of ZoogShadowing
Optimized servers for P2P activity
Cons
Does not unblock streaming services
No advanced features
Unavailability of WireGuard
Free for only a week
---
List of Latest Free VPN for Windows 11, 10
1. Touch VPN
A secure & best VPN service that uses powerful encryption and boasts a strict no-log policy. With Touch VPN, you can enjoy fast & unlimited VPN access to stream your videos, music, social media, and more from anywhere in the world. Instantly connect to the fastest VPN server for your location or select from 337 servers in 47 different countries.
2. ZoogVPN
A top-rated solution that protects your online activities & privacy using a highly encrypted VPN tunnel. The VPN service follows the latest security standard, so you can surf the web securely and privately. It has over 1000 IPs and 50+ server locations worldwide.
3. Urban VPN
Another free VPN for Windows is Urban VPN. The Virtual Personal Network enables users to improve the speed of the internet and maintain their online security. Its peer-to-peer structure makes it easy to use. With 81 servers it can unblock Netflix US and Prime Video too. With an unblockable browsing experience, the service is 100% safe and secure. It is available for Free.
4. Turbo VPN
Another best Free VPN for browsing, working, or playing is Turbo VPN. It is available on all major platforms including Windows, mac, iOS, Android, etc. With over 24000 servers in more than 45 countries, it can protect up to 5 devices. It has both Free and Paid versions available. With the free version, you get fast and secure access to the internet. This VPN proxy is reliable for all your devices.
5. Psiphon
You may try Psiphon as it is one of the free VPNs for Windows. The interface of the tool is quite easy and self-explanatory. Hence, even a beginner can easily make the best out of the software. If you want to stream content from various websites and platforms, then you can trust Psiphon. What makes the tool even better is that it is very reliable and helpful for gamers from around the world to connect with any server or geographic location as required.
Frequently Asked Questions About VPN Software
Ques 1. Is it safe to use a free VPN for a PC?
Almost all free VPN connections provide full security and are completely secure to use. However, there are few which can load your PC with annoying ads and can even download malware. We recommend you refer to the above-mentioned best free VPN software before making your choice.
Ques 2. What is the top-rated and free VPN software for Windows 10?
Windscribe and TunnelBear are two of the most popular and free VPN connections for windows 10.
Ques 3. Is it easy to set up a free VPN on Windows 10?
Yes, all of the aforementioned best totally free VPN for Windows 10 are quite easy to set up. All you need to do is launch the VPN app, allow it to change the network properties, select the geographic location you want to connect with, and press the connect button. With these easy steps, you can set up and use any virtual private network you want.
Ques 4. Can I use free VPN on multiple devices?
Yes, you can use the free VPN on multiple devices as you want. You can download and install the VPN on different kinds of devices including smartphones, tablets, etc. Some of the VPNs are even compatible with smart TVs and other digital devices. You may even get an unlimited devices subscription with some of the VPN programs.
Ques 5. How do free VPNs make money?
Most completely free VPN service providers make their money by placing pop-up ads on their applications or selling users' online activity and/or personal information to third parties and advertisers.
Ques 6. How VPN connection works?
A VPN connection uses a private server to route your internet connection instead of the server used by your service provider. This ensures that your data is transmitted through a VPN rather than your computer system. This helps in maintaining user anonymity by hiding your IP address.
Ques 7. Can you be tracked if you use a VPN connection?
No, you cannot be tracked. A VPN connection hides the IP address of your PC and encrypts all your online activities making it impossible for anyone to track your digital footprints.
Ques 8. What are the benefits of using a free VPN for a PC?
A VPN connection has a lot to offer, it maintains user anonymity, provides a security surfing environment, bypass filters, and blockers, improves browsing performance and promises a protected file-sharing environment.
Ques 9. Can you use a VPN with Windows 11?
Yes, even Windows 11 comes with an in-built VPN that you can enable, though, it is not a good option.
Ques 10. Does Windows 11 have a Free VPN?
Anyways, Windows 11 does have a default VPN support that you can use. But, there are numerous third-party VPN services available that you can also try for free. Windscribe, TunnelBear, Hide.me, and ProtonVPN are the best free VPNs for Windows 11.
Ques 11. How do I create a VPN in Windows 11?
Follow the steps below to manually set up a VPN in Windows 11:
Go to the Windows Settings.
Click Network and Internet.
Next, choose VPN and click on Add VPN.
After that, you will have to determine the following – VPN service provider, Connection name, Server address or name, type of VPN, and sign-in info type.
Once done, you can see it under the VPN Connections.
Lastly, click on Connect.
Ques 12: Which are the best free VPNs for PCs?
You may choose any VPN from the above list depending on your requirements. They all are best in some way or another. However, the following are the ones we like the most.
Clear VPN
Windscribe
VPNBook
Ques 13: How and when to use a VPN for a PC?
You can use a VPN to protect your online privacy and access the content restricted in your region. Below is how to use it.
Launch Settings using the Windows+I keyboard command.
Go to Network & Internet. 
Select VPN from the available options.
Connect to the VPN connection you wish to use.
Input your login credentials to start using the VPN.
Ques 14: Is there a free VPN for Windows?
There are many free VPNs for Windows. We have shared some of our top choices in this article. You may use any of these VPNs according to your preferences.
Ques 15: Can I watch Netflix with a free VPN?
Yes, you can easily watch Netflix with a free VPN. Many VPN tools allow you to connect to the servers of the desired location and watch the content provided there.
Ques 16: Are free VPNs legal?
Yes, paid or free VPNs are legal to download, install, and use, as long as you are not using the tool to do something illegal. However, you should check the network policies within your country for better knowledge.
---
Final Words
After learning about the handsome features of the 24 best and free VPN for Windows 10, you can take your pick from the above-listed VPN services. Every internet used is entitled to online privacy during their various browsing sessions.
Therefore, free VPN providers for Windows can provide this privacy to the users. As Windows users are vulnerable to online threats and malware attacks, therefore VPNs can protect and secure their users from the prying eyes of cybercriminals.
The data transferred through VPN connections remain secure and intact without being accessible by outer networks.
Snigdha is a technical content writer with expertise in the field of science & technology. Though she has a very diverse academic and professional profile yet she finds writing to be a creative form that she was unable to explore so far. When not writing, she can be found indulging in other forms of creativity like painting or travelling.
Subscribe to Our
Newsletter

and stay informed

Keep yourself updated with the latest technology and trends with TechPout.
Related Posts