7 Best VPN For Gaming | Establish Secure Connections
Published Date :
Dec 10, 2020

Usage of VPN (Virtual Private Network) for gaming on PC has taken a rise over recent years. While there can be an argument on whether there's really any need for VPN in gaming, if you are investing plenty of your time in gaming then trying VPN will be worth it. VPN, after all, wraps security with its strong suit and provides protection against attacks. In this light, we have brought your 7 best VPN for gaming that you may want to try. Take a look and then- your call.
Why Do You Need VPN for Gaming?
You can use VPN as a powerful weapon to combat vulnerabilities and secure your internet connection. As far as gaming is concerned, a VPN is used for protection against DDoS attacks and for some gamers, it indeed is a weapon to play during any competitive gaming.
Apart from the set of features to favor security, a VPN lets you get into games that can only be checked into in other regions. On the top, it is considered for gaming by many gamers for its ability to keep a strong pace of connections and ensure safety.
Best Gaming VPN in 2020
VPNs make a great attachment while gaming in order to make sure there's no trouble in connections, internet security and access to games that are only available in other regions. Explore this list of 7 best VPN for PC gaming that you can try today and decide yourself if you are in for it.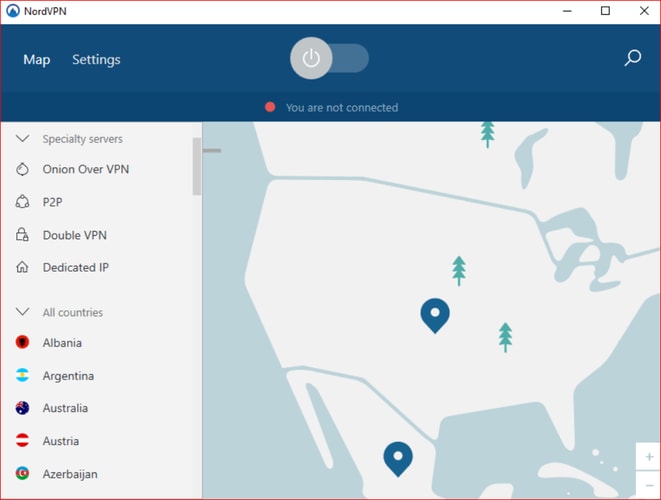 NordVPN makes one of the best VPN for gaming to stand out out there in the market. A commendable set of features that implement security and the network of servers make this VPN highlight on the list of top ones and attract gamers. NordVPN features WireGuard VPN technology and possesses Multihop as well as Tor connections. You can definitely count on this one for a number of server locations. It is indeed a sturdy privacy station for customers that is focussed largely on the betterment of security establishment. On the top, it is pretty easy to use. The only downside that may make you step back is that this VPN costs expensively.
Also Read: 10 Best Lightweight Antivirus for Windows 10
---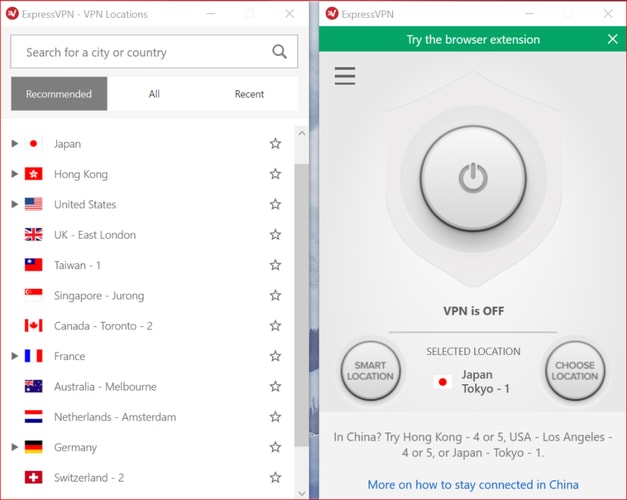 When it comes to an excellent selection of features that users seek in a VPN, ExpressVPN won't disappoint you. It is the next best VPN for gaming that you can consider. You will be exposed to its reach to power-packed servers that surely outperforms many in the room. Apart from the diversely spread caravan of servers, there's robustness in privacy and security activities to count. Take almost any platform, you will have OpenVPN protocol backed by this one. Above all, the coolheaded interface is such a treat but if you are inexperienced then this one can be a bit tricky for you. Besides, it's a bit costly which can affect your consideration about this VPN.
---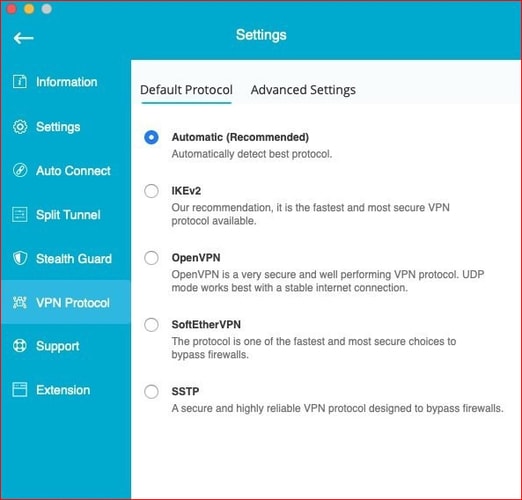 Hide.me is yet another VPN service to shine bright on the list of best VPN for gaming. The collection of advanced functionalities lead its way to stand the competition out there. Hide.me offers ten connections that run simultaneously and has largely distributed servers. Besides, this service supports BitTorrent and is easy on anonymous payments. Cherry on cake, Hide.me works up to the strong speed standards. You may not be happy with the location selection of this VPN and the cost it services at can give you second thoughts. Anyways, on the ground of totality, this one is worth a shot for its advanced features.
Also Read: Best Driver Updater Software for Windows 10
---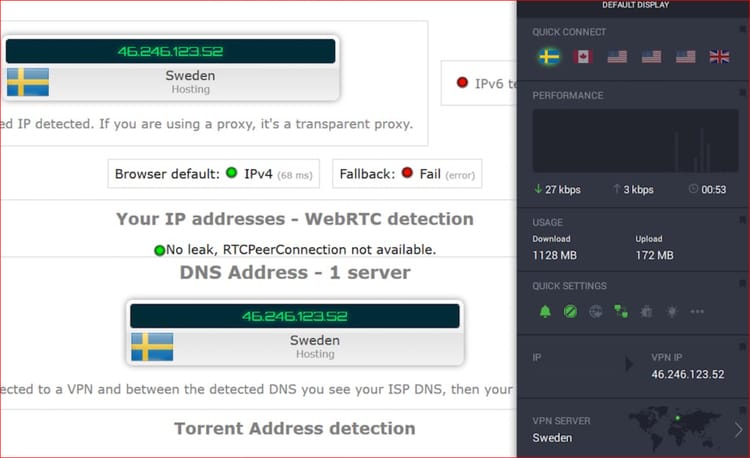 On your way to draw in a strong VPN service, don't forget to have Private Internet Access under check. It is another best VPN for gaming present there, ensuring the simplicity and ease in its interface and rendering support for multiple devices with about 10 connections simultaneously. This service offers a satisfactory number of servers available and there are some advanced options for network settings that you can have a look at. Sadly, there's no trial version in this one and while it is dedicated to VPN protection, Private Internet Access can have you confused in the privacy policy sector.
---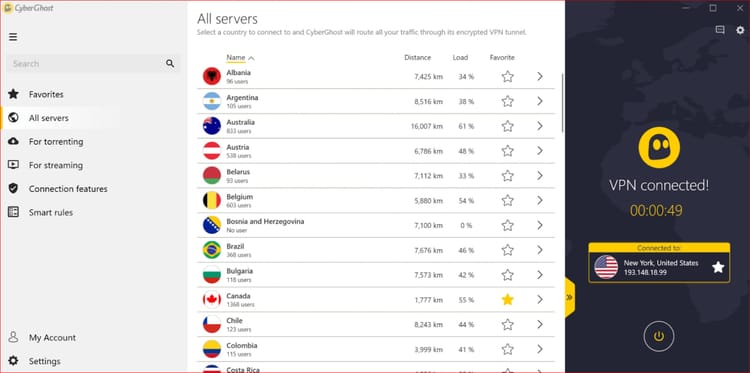 CyberGhost VPN makes a decent choice when it comes to the best VPN for gamers. It is a powerful stance that provides users a strong network along with privacy. Besides, it comes with a good number of connections functioning simultaneously. Although it is expensive, the fleet of largely distributed servers and multihop functions with a comprehensive privacy policy are worth giving it a shot. However, it has been reviewed as a big no when it comes to crossing the speed test and there are limitations in accessing the high security servers which can divert your interest from this service.
Also Read: Best PC Optimizer Software For Windows
---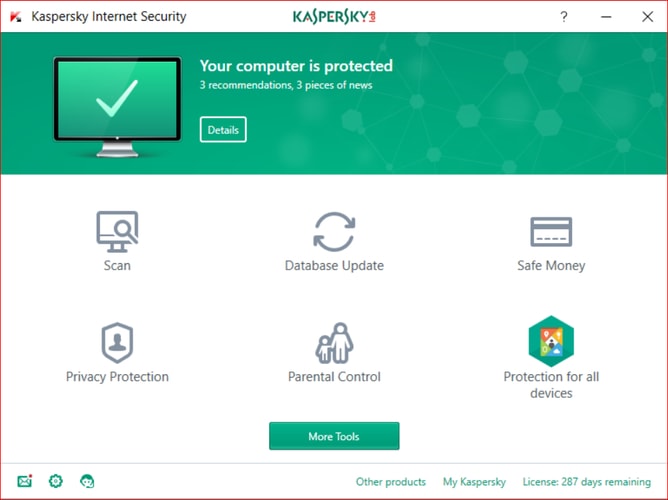 If you are looking for the best gaming VPN that checks the affordability feature off your list of must-have(s) then you should check out Kaspersky Secure Connection. This one is one of the best VPNs for online gaming that offers VPN protection with an impressive and easy-to-use interface. It is comparatively affordable and offers a free version which paves an easy way in to give it a try. However the features in this service are limited and there isn't anything exhilarating about the speed test results either. But if you are into trying different options before choosing the best VPN services for gaming then you can give it a shot.
---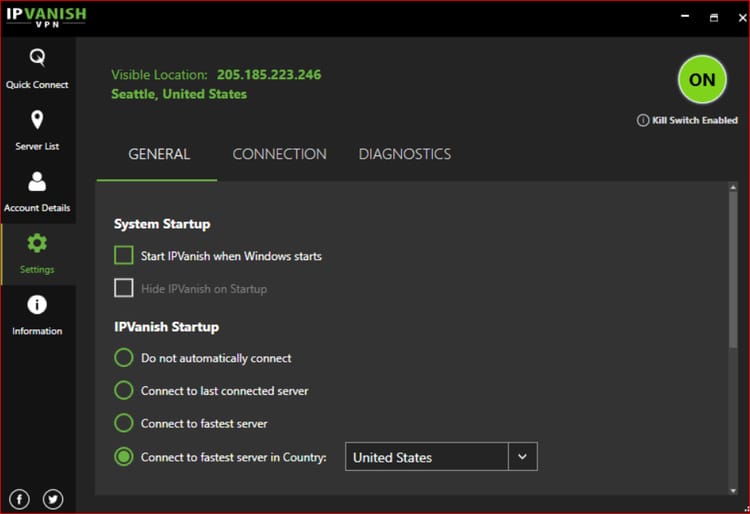 Last but not the least  on the list of best gaming VPN, we have IPVanish VPN to add a value to your experience with privacy functions that you are rooting for. This VPN service brings 10 simultaneous connections along with a potent clan of servers distributed diversely. But here's the bottom line: its interface isn't really sound and the clutter in privacy policy only makes a disappointing impression. However, you can check this VPN service out for the access to a number of networks it provides.
---
One Last Thought
There is not really a harm to excruciate using VPNs for gaming. If it has to be anything, it makes a good idea to try implementing it once while you are spending tons of hours competing against other online gamers. However, you should also acknowledge that use of VPNs is prescribed at many storefronts. This also ends up on travellers getting banned under the impression of purchasing games from other regions. For primary features of VPNs that offer security of connections and privacy, you can still give it a shot.
Let us know if this article has brought you something helpful. Don't forget to add your opinion or suggestion down in the comment box. Shoot!
Jyotsana is a technical writer with a non-technical background. An eye of detail and a knack for writing helps her to write technology related content.Apart from writing, she is a coffee connoisseur and an aesthete who rejoices in poetry and music during leisure.
Subscribe to Our
Newsletter

and stay informed

Keep yourself updated with the latest technology and trends with TechPout.
Related Posts