5 Best Simulation Games For Android and iPhone (2020)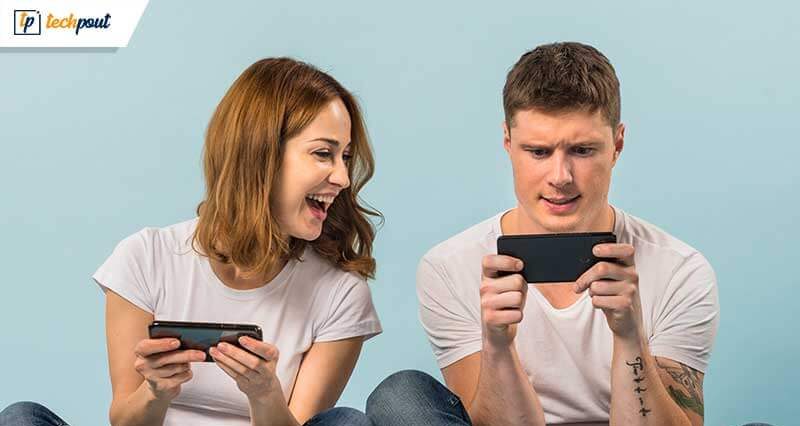 In today's fast-moving world, games are not only offering a fun diversion from reality, but they're also beneficial when they train us about real-world concepts or satisfy our creative urges.
So, whether you're feeling bored during summer vacations or looking for a traveling buddy or simply wish to challenge your intellect & develop creative skills, then simulation games have got you covered.
However, finding a good real-life simulation game is not an easy task by any means.
So, if you don't know what are the best simulation games then you don't have to worry about it anymore, as we've done all the heavy lifting to help you pick your perfect gaming partner.
Here's a list of the best simulation games for Android & iOS that not only challenges your intellect but also put you right in the middle of the action where you can create entirely new worlds.
Let's jump right into the weird and wonderful world of sim games.
List of 5 Best Simulation Games that Pack a Punch:
1. SimCity BuildIt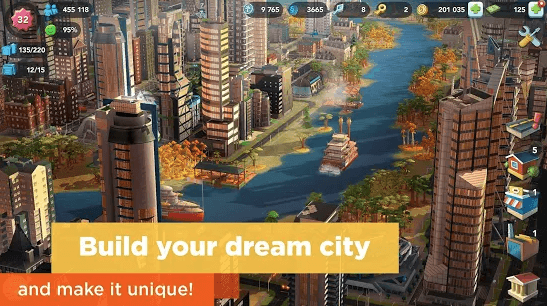 In today's highly competitive gaming solutions, SimCity BuildIt is still one of the world's best life simulation games where you get a chance to design your very own city.
Make smart decisions to keep your people happy and become the ultimate hero of your dream city.
With this popular city builder, you can make your society larger and more unique by designing skyscrapers, power plants, landmarks, parks, and much more.
After bringing your city to life, you can compete in real-time with Club Wars & declare war on the other cities.
Battle your way to victory, earn rewards, and upgrade your beautiful city.
Read Also: 12 Best Offline Racing Games For Android Smartphones in 2020
2. Choices: Stories You Play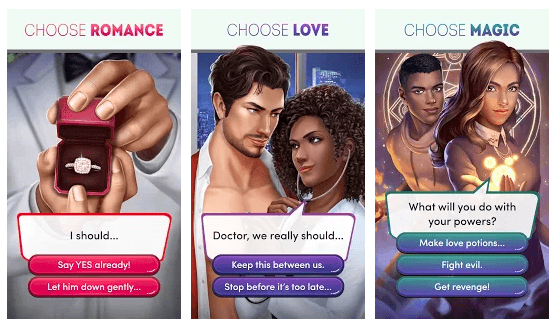 If you're looking for romance, horror, drama, and more, then Choices could be the perfect online simulation game for you.
Choices is a free simulation game that aims to offer the finest collection of story-based games in the world!
Choice with its constantly growing library offers the most immersive visual stories & adventures like The Freshman, The Royal Romance, Red Carpet Diaries, Perfect Match, Bachelorette Party, and many more.
So, what are you waiting for? Pick your favorite interactive story game & experience the most epic fantasy adventures.
3. Flight Pilot Simulator 3D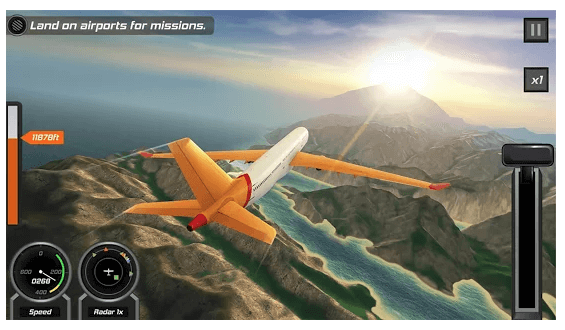 Flight Pilot Simulator with its intuitive mobile controls & immersive gameplay is one of the most highly-rated real-life simulation games available on Google Play and App Store.
Flight Pilot is another free simulation game where you will face a variety of challenging scenarios like control a fire in the middle of the mountains, land safely on a tiny airstrip, racing, rescue missions, and more.
Get yourself the best real-life plane, become a pilot & triumph over the skies!
4. Euro Truck Evolution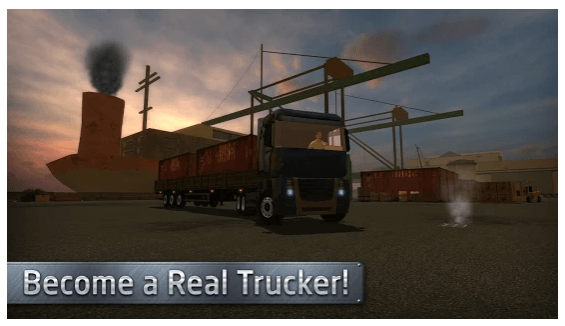 Euro Truck Driver is an amazing multiplayer simulation game that lets you become the king of the road.
In this truck simulator, you will get the most amazing features like realistic interiors & weather conditions, new traffic system, open-world map, and intuitive controls (tilt, buttons or touch steering wheel) with magnificent graphics and engine sounds that will put you right in the middle of the action.
With the online multiplayer or convoy mode, challenge the other players, drive your way through victory and become a real trucker.
Read More: Top 50 Best GBA (Gameboy Advance Games) of All Time
5. Vegas Crime Simulator
Vegas Crime is one of the top simulation games that let you become a dangerous criminal of Vegas streets.
Vegas Crime Simulator offers an amazing set of ammunition and weapons to commit virtual crimes.
If you ever wanted to become a supervillain in your life, then download Vegas Crime Simulator now; equip yourself with the most powerful weapons and bring the Vegas streets to the brink of destruction.
Vegas Crime might come last in the list of best simulation games, but it is definitely worth a try.
Final Verdict: Best Simulation Games
The aforementioned apps are some of the best simulation games for Android & iPhone on the basis of ease and popularity.
You can get all of these real-life simulation games on the Google Play and App Store for free; download them and experience the most epic fantasy adventures & challenging missions on your mobile devices.
So, what are you waiting for? Pick your favorite & make your free time worth spending!
You can also check out our latest best offline shooting games list by clicking here!
Image Source: Google Play Store
Monil is a professional writer whose forte is absorbing a lot of data and help large technical organizations convey their message clearly across multiple products. An engineer by qualification, his affinity for design enables him to write to inspire, energize, and influence various audiences to uncover their true potential. When not writing, Monil is likely to be found listening to music, traveling, or simply excavating into his favourite cuisines.
Subscribe to Our
Newsletter

and stay informed

Keep yourself updated with the latest technology and trends with TechPout.
Related Posts