Which Is The Best Gaming Laptop In The Budget? Top 5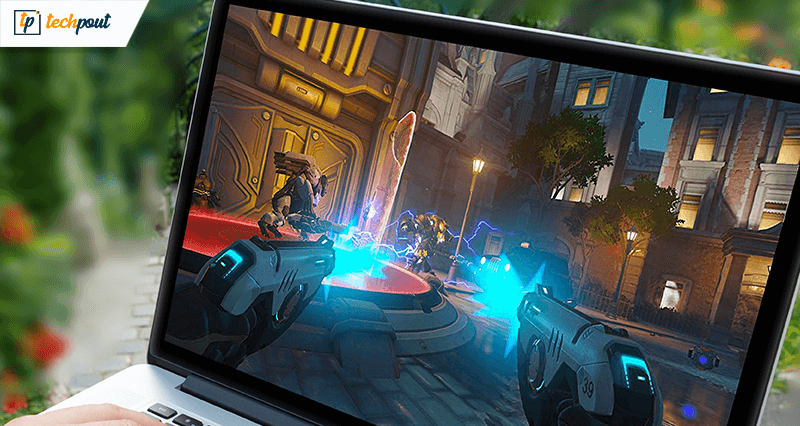 Buying gaming laptops under budget can be a little tricky. While making a choice, you need to ensure that you get maximum features at a low price.
The best gaming laptops should be equipped with high-quality graphics cards along with all the other spices but at the same time should also fall into the category of affordable gaming laptops.
Fortunately, the market is loaded with ample options. From students to professionals and from a household to an employee, there are options available for everyone.
You can choose one depending on your pocket; available options include gaming laptops under 1500, gaming laptops under 1000 and 500 and many more.
However, making a reasonable choice can get a bit tedious at times. As not everyone can afford expensive pieces and not every machine comes with an excellent gaming caliber.
To make your task easier, here we have prepared a well-researched list of gaming laptops which can fit all budgets and at the same time provide all necessary features.
Stay tuned to find the best affordable gaming laptops for you.
Top 5 Gaming Budget Laptops
Buying a budget laptop does not necessarily mean that you have to compromise on the processor, storage, display details, system memory, and other essential elements.
Make a reasonable choice from the budget laptops mentioned below.
1. Acer Aspire 5 Gaming Laptop
If you are looking for a powerful gaming laptop, that fits your pocket perfectly, then Acer can be the right choice. Acer Aspire 5 is a perfect option for gaming freaks who are looking for a gaming laptop under $500.
It comes with a silver outer finish which makes it elegant and its ergonomic making makes it easy to hold.
Acer Aspire comes with 8GB RAM and Intel Core i5-8265U processor and 15.6 Full HD display screen. It also uses a color intelligence system to reduce harmful blue color.
Backed with 256GB of SSD, it can effortlessly support and store your favorite games, movies, photos, and music.
An excellent heat exhaust mechanism makes it a perfect choice for gamers looking for budget laptops.
2. HP Omen 15t
Next in the list is HP Omen 15t. Listed at $850, it is a decent choice in gaming laptops amazon category. This stunning gadget ticks all boxes of required features.
It comes with a 15.6' inch 1080p display screen along with an Intel Core i5-9300H processor. Powered with 8GB RAM, you also get a 1TB 7200 RPM hard drive. Speaking about the design and weight, HP Omen comes in a 5.26 pounds, lightweight model with 14.17*10.35*0.98 handy size.
Major and the most loved highlights of this power-packed tool are the additional features offered by it. The outfit, Glider, V-Bucks, back bling, and many more.
3. Lenovo Ideapad S340
This laptop offers a perfect combination of performance, power, and affordable machine. Loaded with the latest features and tool, Ideapad makes the right choice for gamers looking for high-quality at a budget price.
This slim-looking device weighs only 3.4 pounds making it excessively handy. Its anti-glare screen comes with a full 14 inch HD display which is perfect for playing games. 8GB RAM along with 256 GB SSD makes it d decent option for high-intensity gamers.
Furthermore, you can also enjoy your prolonged gaming sessions with its Intel Core i5 quad-core processor, loaded with UHD 620 graphics.
4. Dell Inspiron 5575
Inspiron series from Del Laptops is a reasonably good choice for people looking for an advanced set of features and specifications at a budget-friendly rate. It anti-glare 15.6 inch HD screen is perfect for prolonged gaming and also avoids excessive stress to eyes.
It comes with an Intel Core i5 processor and 8GB RAM. Furthermore, with its 1TB HDD, bulk storage of music, games, photos will not be an issue ever.
However, unlike other options, it does not have a backlit enabled keyboard but still comes with an easy to use keypad with numbers and properly spaced keys.
Dell is undoubtedly one of the best choices for enjoying high-quality games powered with its Intel integrated UHD 620 processor.
5. HP 15- DA0002DX Laptop
Another stunning option in the category of gaming laptops under 500 is HP 15- DA0002DX. This lightweight tool comes with robust and durable hardware. Its 15.6-inch display screen makes it an excellent choice but does not stand good on clarity and sharpness standards.
However, with a 128GB SSD, it can beat its competitors in performance and speed. Its compatible gaming specs make it an ideal choice for serious gamers.
It comes with an Intel Core i5 processor, 640 UDH integrated graphics and 8GM RAM.
Conclusion
If you are unable to enjoy your favorite game because of a tight financial budget, refer to our blog. Have a look at some of the best affordable gaming laptops that offer high-end gaming features.
We hope our list will help you in buying the best gaming laptop as per your pocket and requirements.
Prachi Dani is a technical content writer who specializes in areas of science and technology. She is highly up to date with technological transitions and transformations. Writing is not her passion but the only thing that carries satisfaction in life. If not writing, you may find her engrossed playing action games on her treasured smartphone.
Subscribe to Our
Newsletter

and stay informed

Keep yourself updated with the latest technology and trends with TechPout.
Related Posts