Love WhatsApp? These apps have so much more to offer. Unlock additional features with WhatsApp Mods for Android 2023.
Since the discovery of the Internet, we are using it to communicate with people through messages online. There are millions of applications available online, but only a few of them manage to rule the internet.
WhatsApp is the oldest and most popular messenger application. Almost every smartphone user has WhatsApp downloaded on their phone. It's a free application available for all platforms i.e Android, iOS, and Microsoft. All it requires is an internet connection and you can connect to anyone across the world.
The popularity of WhatsApp is not restricted to any region, It has more than one billion daily active users and crossed 5 billion downloads from around the world. The app provides regular updates but still has some restrictions.
To get over these restrictions and add some additional features different types of WhatsApp mods for Android are available. These third-party applications are nothing but altered versions of the original WhatsApp.
What are WhatsApp Mods?
Modified versions of WhatsApp with some extra features are referred to as Mods. Although the framework used by these applications is the official framework of WhatsApp in addition to which they allow few restricted features of the original application.
Are WhatsApp Mods safe to use?
There are no reported complaints or issues against these different types of WhatsApp Mods for Android in 2023. But these apps don't have any encryption system to secure your data. Also, the original App can take legal action anytime against these Mod developers and the users.
Also Read: How to Secure WhatsApp Chats With Fingerprint Lock Feature
Top 8 WhatsApp Mods Android You Must Try in 2023
The additional features available on these modified applications are countless. For example, these third-party apps allow you to run two accounts on one device, send videos of size up to 1GB, customize chat themes, etc. The list below depicts the best WhatsApp Mods that can be used to enjoy additional features.  
1. WhatsApp Plus
Size of App: 52.3MB
Playstore Rating: 3.9
Supported by: Android 5 and above
With more than 2 million downloads from the play store, Whatsapp plus provides an enhanced chatting experience. With increased strength for WhatsApp group users, this best WhatsApp mod APK 2023 provides increased features for group messaging.
Features:
Share High-Quality images.
Post a WhatsApp video status of more than 30 seconds.
Add descriptions for groups
Search specific messages by filtering them
Chat themes
Notifications of Deleted messages
Add up to 256 members to a group.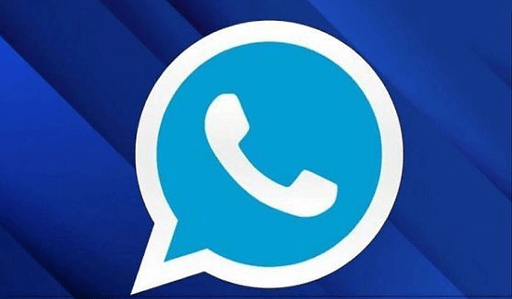 ---
2. OGWhatsApp
Size of App: 48 MB
Playstore Rating: 3.9
Supported by: Android 5 and above
Another commonly used Whatsapp Mod is the OGWhatsApp. The user-friendly interface of the app differentiates it from other available mods. It enables the users to use different contact numbers on the same device and a bunch of other features given below. There is no restriction on the number of characters for naming groups.
Features:
Enables users to schedule messages
Download statuses uploaded by your WhatsApp contacts.
Share High definition pictures.
Share 90 images in one selection.
Call or text a number without adding them to your contact list.
Pre-loaded lock for securing chats and the entire application.
Lock a particular chat with a passcode.
More than 1000 chat themes.
Change the font and wallpaper of your chats.
---
3. GBWhatsApp
Size of App: 48.1 MB
Playstore Rating: 4.1
Supported by: Android 4.3 and above
With more than 6 million downloads GBWhatsApp is one of the most popular Whatsapp mods available on the app store. It assures the security and privacy of users. It allows you to add multiple languages to the chat. Moreover, it lets you hide chats from the main screen and keep them in a private space.
Features:
Access two different WhatsApp accounts.
Schedule messages.
Automated replies.
Customizing chat themes.
Additional emojis and stickers other than the WhatsApp ones
Copy status of your WhatsApp contacts
Whatsapp payments available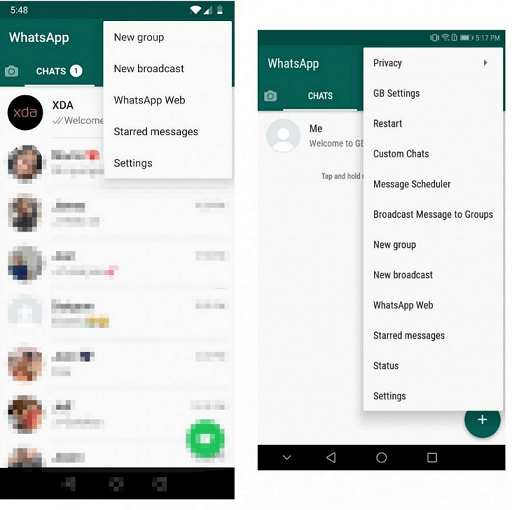 Also Read: How To Use Two Accounts On WhatsApp
---
4. YoWhatsApp
Size of App: 48.1 MB
Playstore Rating: 4.1
Supported by: Android 4.0.3 and above
Somewhat identical to the actual and authentic Whatsapp is YoWhatsApp with some extra features. This is the best WhatsApp mod APK 2023 that can help you modify your messaging experience and customize it according to your preferences and requirements. Users can run three Whatsapp accounts simultaneously on their devices.
Features:
Share videos of size less than 50MB
Schedule messages
Automate replies when unavailable
Additional features for Admin of the groups
Create a broadcast list of 600 users
Put out of action on the voice call feature
Copy WhatsApp status of your contacts
Share videos of size less than 50MB
An additional set of Stickers and emojis for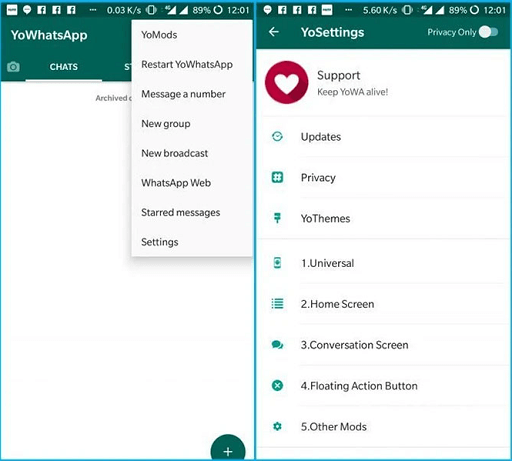 ---
5. Fouad Whatsapp
Size of App: 53 MB
Playstore Rating: 4.2
Supported by: Android 4.3 and above
Another WhatsApp mod in the list is Fouad. The interactive user interface with different themes and customizable features makes it preferable for the users. It allows users to hide their last seen and disable blue ticks and your views on the status of your contacts. You can also customize chats screens by applying different wallpapers, themes, and various fonts.
Features:
Schedule WhatsApp messages
Revoke deleted messages
Create a broadcast list of 600 people
Hide all your media from Gallery
Change color
Additional features for Group Admin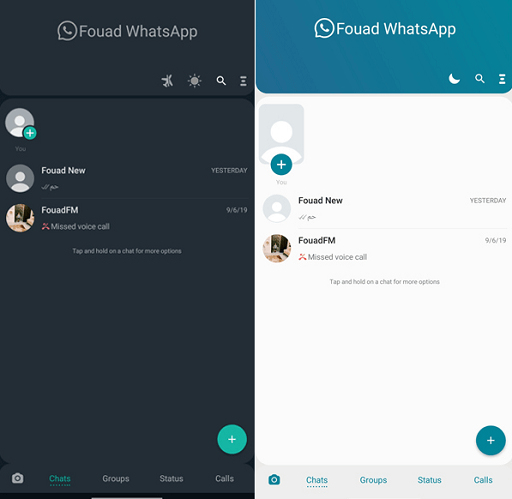 ---
6. Gera WhatsApp
Size of App: 52 MB
Playstore Rating: 4.0
Supported by: Android 4.4 and higher
The last in the list of the 8 best WhatsApp Mods is Gera WhatsApp. With the perfect implementation of interface, security, and privacy it is one of the most trusted mods available on the Play Store. It allows you to switch languages as per the user's needs.
Features:
Enable you to assign different colors to participants of the group
DND mode is available
Allows you to fix the date on the home page
Enables you to crop pictures before you share them
Delete messages automatically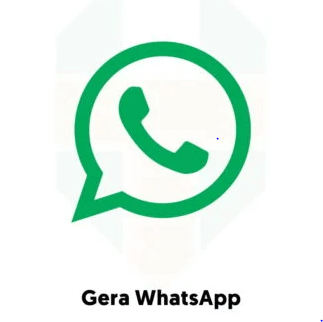 ---
7. Transparent WhatsApp
Size of App: 48.8 MB
Playstore Rating: 3.8
Supported by: Android 4.0 and above
With improved security and enhanced privacy, Transparent WhatsApp is one of the best WhatsApp mods in 2023 that safeguards your data within your device. The easy-to-use interface makes it even better. Using transparent WhatsApp you can easily hide your online status from your contacts.
Features:
DND mode available
Disable double tick option for delivered messages
Direct access to upload posts on social media platforms from the app
Share files of size 1 GB or more and audio of less than 50 MB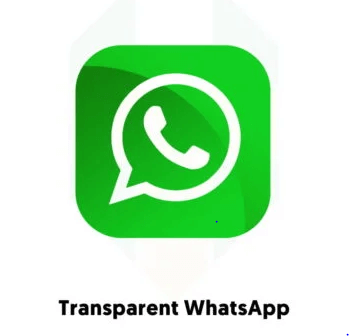 ---
8. YC WhatsApp
Size of App: 21 MB
Playstore Rating: 4.3
Supported by: Android 5 and above
Another one on our list of best WhatsApp mods you can try in 2023 is YC WhatsApp. The mod allows users to share files available in different formats without any size restrictions. Also, you get a huge library of awesome stickers and emoticons. Moreover, you can customize the theme & background of your WhatsApp mod. Above all, it is available for free.
Features:
Enhanced privacy setting control
In built gesture control.
Hide last seen and blue ticks
Modify font, font size, icons, UI, etc.
Instagram inspired UI
Share restricted files
Increased word count of bios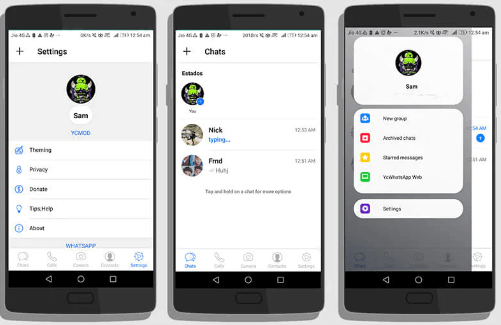 Also Read: New Blacklist Option in WhatsApp Group Privacy Settings
---
Frequently Asked Questions On WhatsApp Mods for Android
If you have any questions related to the WhatsApp mods 2023 above, you can take the help of the frequently asked questions below.
Q.1 What are the features of modded WhatsApp?
The features of a modded Whatsapp depend upon the developer. Some allow you to send messages to multiple users, some offer attractive themes, and preview media content without reading, while some allow you to schedule the messages. So, one can not specify the features of one mod. However, you can check out the features of the best Whatsapp mods for Android above for detailed information.
Q.2 Which WhatsApp mod is best?
Amongst the best Whatsapp mod in 2023 provided above, we found that users loved GBWhatsapp the most. However, you may consider other mods as well depending upon your requirements and the features offered.
Q.3 Which WhatsApp is best for privacy?
All of the Whatsapp mods for Android provided above are among the safest to download and use Whatsapp ever created. So, you can install and trust any of these mods as per your preferences.
Q.4 Why Should Anyone Use A WhatsApp Mod?
As you may know already, all of the features of Whatsapp are not available worldwide. Features in different geographical areas vary according to the area regulations. So, to breach these restrictions, you can use a Whatsapp Mod. Additionally, some Whatsapp mods also provide more advanced features than the actual app. So, downloading the mod can be beneficial.
---
Conclusion
There are a lot of WhatsApp Mods available on the Google Play store. These modified Apks are third-party apps and are available only for Android users.
The above article defines the 8 best WhatsApp mods and their additional features. You can choose your version as per your requirements and enjoy their additional benefits at no cost.
Do let us know your pick from the above-listed applications in the comment section.  If you like this post, don't forget to Subscribe to our newsletter. Follow us for more tech content on Facebook, Instagram, Twitter, and Pinterest.
Akshara is an Engineer turned Technical Writer. She is a tech reader who aims to deliver the best of her knowledge to the readers without complicating it. If not writing you can find her in the kitchen, because no place serves the good tea.
Subscribe to Our
Newsletter

and stay informed

Keep yourself updated with the latest technology and trends with TechPout.
Related Posts