Best Siri Alternatives for Android in 2021
Published Date :
Apr 05, 2021

Android users get the most option of programs and apps to use. Whether it is a third-party app or a Siri alternative for Android there is everything on the internet for Android users. You might have not expected this but there are many applications available for Android mobile phones that perform exactly like Siri.
Siri was the first virtual personal assistant, all the iOS users get the inbuilt feature of a personal assistant. Looking at this amazing feature many other developers have created the same program that works according to the command you provide. Using these virtual assistants you don't have to perform all the tasks by yourself. You can easily assign tasks to the app or assistant and it will work on it. Though there are certain restrictions by the system still you can easily change the inbuilt security features. You can root an Android device for changing the settings.
Life has become a lot easier after having a virtual assistant, but most Android users don't know about virtual assistant apps. Some of the Android devices get the assistant inbuilt while others have to download them manually. To help you with the virtual assistant or Siri for Android, we have created a list of programs that offer similar features. Keep reading to know more about them.
Top 7 Best Siri Alternative for Android to Choose in 2021
Below is the best Siri for Android phones which you can use to perform tasks without using your hands.
1. Google Assistant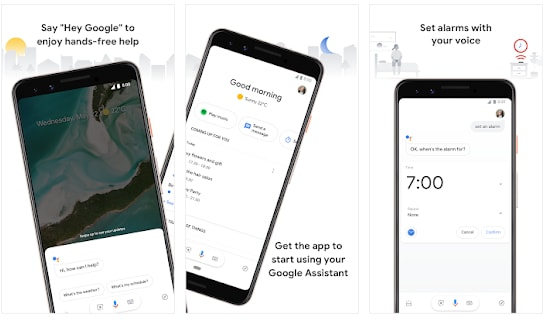 Google tends to offer everything which you need in this digital world. You must have encountered some of Google's applications, similar to those Google has Siri alternative for Android which you can try. Google's Siri like app for Android is named Google Assistant.
Most of the Android devices are getting in-built Google Assistant while others can download it from the Google Play Store for free. Using this amazing app you can perform most of the functions of the mobile phone without even using your hands.
You can easily activate Google Assistant by either clicking the home button on some devices or clicking the side button on some. After the Assistant activates you can speak the command and the app will proceed with it.
---
2. Cortana
You must have observed Cortana on your Windows PC, yes this is the same Cortana that can be used in your mobile phone as well. Earlier the app was designed for the Windows phone only but with time the brand has upgraded it and made it available for all platforms including iOS, Windows, and Android.
Microsoft took advantage of the market gap and created a Siri app for Android which can function the same way Siri does. The best part about this application is that it is available on other platforms too. This app is available in Windows as well which means you can even send messages from your laptop to your mobile phone without even using your hands.
Also Read: 12 Best Phone Usage Tracker Apps for Android & iOS in 2021
---
3. Amazon Alexa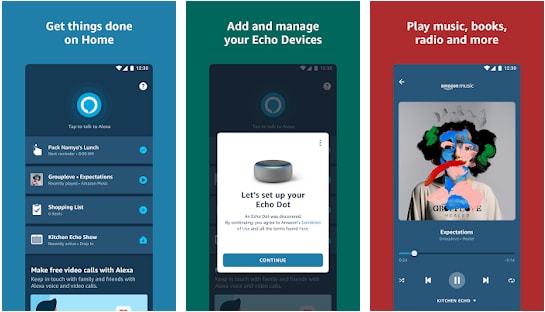 Amazon is another great brand that has created the Siri app for Android. You must have observed the advertisements of Amazon's Alexa, it is not just a speaker cum personal assistant but it can also be used as an Android app.
Just like the smart speakers, you can use the app for streaming a playlist, checking weather updates, reading news, and interesting jokes. Moreover, if you have smart appliances at your home then you can also control them with the Amazon Alexa app. Whether you have the Amazon Echo speaker and other smart appliances or not, you can still use this Siri assistant for Android.
Also Read: 9 Best Weight Loss Apps For Android & iOS In 2021
---
4. Robin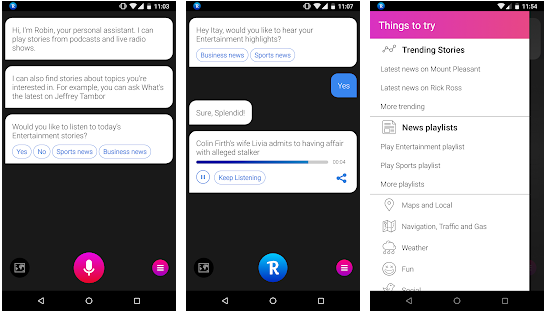 Next up in the list of Siri apps for Android is Robin. The developers have tried to make a great Siri alternative for Android devices and they have definitely succeeded in that process. You can have the same experience as a Siri assistant on your Android phone while using the Robin app.
This app is more of a driving assistant and performs the task very smoothly while you drive. When you have the virtual assistant guiding you, you don't require any other person to accompany you. You can download this app from the Google Play Store for free.
Also Read: 13 Best Reading Apps For Android & iOS That You Can Use In 2021
---
5. Lyra Virtual Assistant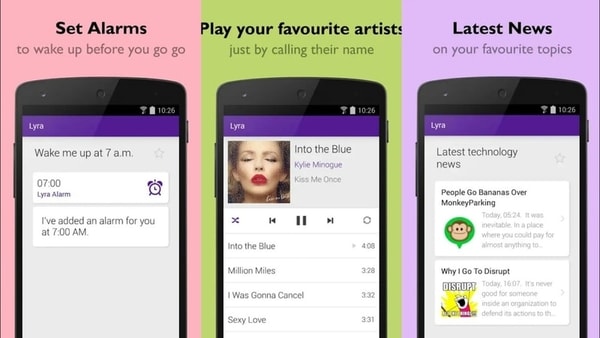 Lyra Virtual Assistant was formerly named Indigo Virtual Assistant. This is one of the best Siri for Android phones that you can use to help you in doing the daily tasks with ease. The assistant feels like a human, you can talk to the app like you are talking to a human and assign them to work.
This virtual assistant recognizes your voice the way Siri does for the iPhone owners. Other than just opening Youtube for videos, translating words, open maps, or managing alarms, the assistant can offer personal opinions too. A great option to try, you can download Siri for Android from the internet.
---
6. Virtual Assistant DataBot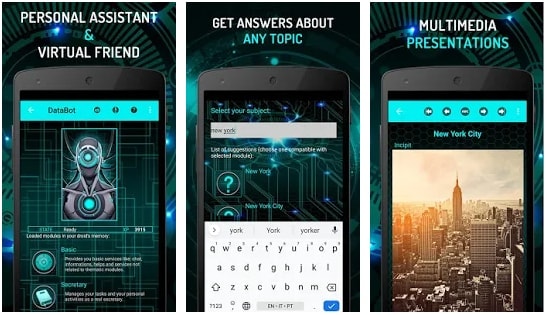 Another Siri like app for Android is Virtual Assistant DataBot. This is a great Siri alternative for Android that can be used to solve all your doubts and queries without even using your hands. The app can help you in a few seconds with every query. The voice assistant will offer you images, voice search, and multimedia presentations to solve queries.
Whether you are traveling, playing, working, or relaxing, this virtual assistant will come up by just listening to your voice. Other than the usual offering of a virtual assistant, this Siri alternative for Android offers a voice calculator, horoscope, and dictionary assistance-like features. You can easily download Siri for Android or the Virtual Assistant DataBot from Google Play Store.
Also Read: 14 Best WiFi Hacking Apps For Android 2021
---
7. Jarvis Artificial Intelligent Personal Assistant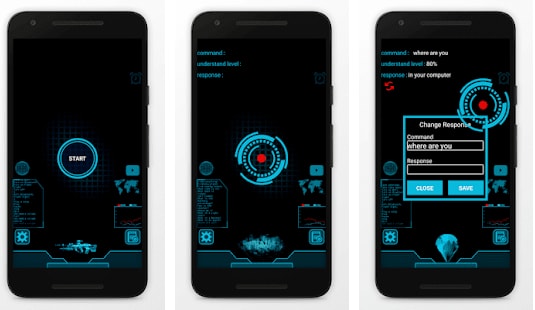 Jarvis is one of the greatest Siri Assistants for Android that can perform almost every function with just your command. The software's cool and amazing features can be accessed anywhere, anytime with just a command. The app recognizes your voice to proceed further and no one other than you can command the program to function.
Using this Siri like app for Android you can make calls, set alarms, open apps, play music, read messages, and much more. Other than the usual virtual assistant features you can even access the settings of the mobile phone using this app. You can open WiFi, Bluetooth, and Flashlight by just saying to the assistant.
You can even add custom commands to the app according to your preference and use them by just saying the command. You can download Siri for Android from the Google Play Store easily.
Also Read: Ways To Protect Yourself Against Cybercrime
---
Conclusion: Best Siri Alternative for Android in 2021
Android users always have alternatives to choose whether it is Siri alternative for Android or other application alternatives. The above-listed virtual assistant for Android will work the same way Siri does in iOS. Check the list of Siri for Android for choosing the best virtual assistant. We hope that we have helped you in the process of choosing the right assistant for making your work easy. If you have any suggestions or queries, you can write them down in the comment section. We would love to hear from your side.
Tanmay is a technical writer from the field of mass communication. He aims to communicate the best of the technology to the readers through his write ups. If not writing you can find him with his camera capturing nature and exploring the unexplored world.
Subscribe to Our
Newsletter

and stay informed

Keep yourself updated with the latest technology and trends with TechPout.
Related Posts