This article walks you through the best apps for root on Android to enhance your phone's capabilities.
Rooting your Android device allows you to get complete control of your phone. It unlocks your device entirely so that you can perform more advanced and complicated tasks (for instance, bloatware removal), not meant for general users. Moreover, the best Android root apps help you make the most of your phone.
The best apps to root an Android phone help you do all the heavy lifting, save battery, get new applications, and improve your phone's performance. However, the opposite may happen if you use a wrong and unreliable rooting app.
Therefore, you must be extremely careful when picking a root app. However, since you have arrived at this article, it will be a cakewalk for you to choose the proper application.
Through this article, we share a rooted apps list. The applications in this list are selected after thorough research and analysis of the available options in the market. Let us walk you through it without ado.
Best Android Root Apps for Your Phone in 2023
Following are some of the best root apps for Android.
1. AdAway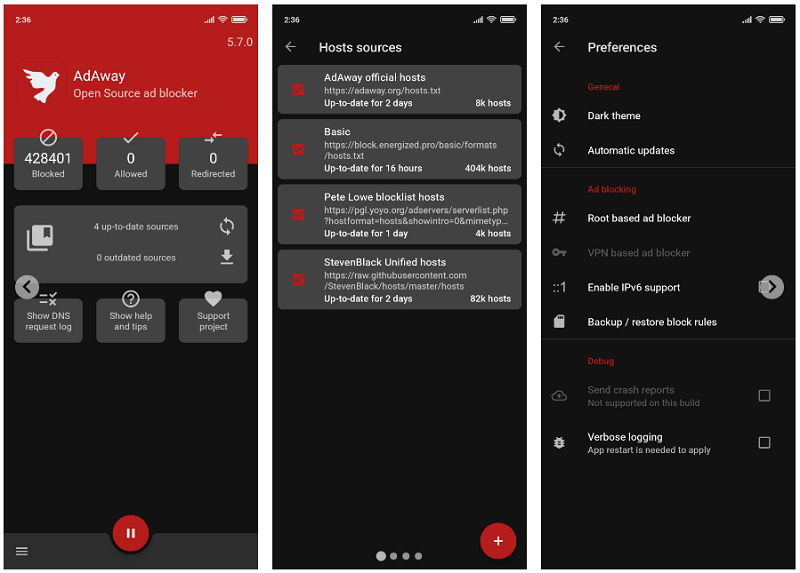 Let us first introduce you to AdAway. It is a perfect choice for users who want to block ads on their devices. With this free and open-source application, you can block all ad-serving hostnames using the hosts' file. It keeps you updated with the ad-serving networks and redirects these networks to your phone, i.e, the local host. Hence, these requests do not lead to any ads.
Also Read: Best Benchmark Apps For Android
---
2. Magisk Manager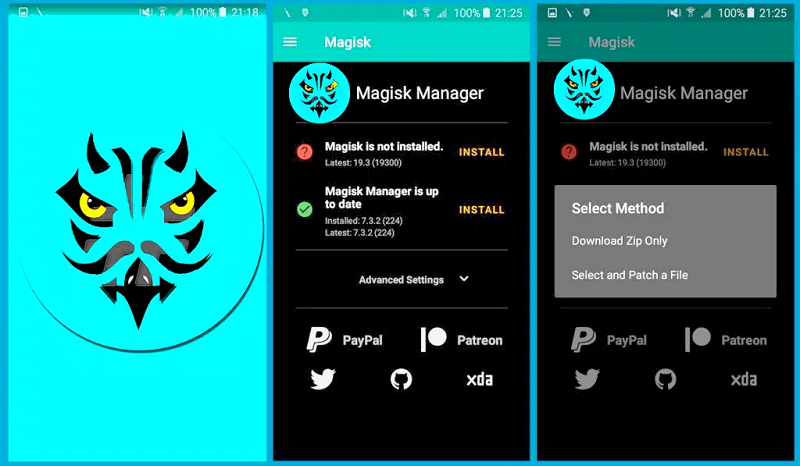 Next, we have Magisk Manager on our list of the best Android root apps. The most advantageous feature of this app is that, unlike the traditional methods, it does not require you to make system partition changes. Moreover, it helps you hide root permissions from applications like Android Pay, Pokemon Go, etc.
Furthermore, it allows you to get OTA updates to your operating system. However, sadly, this app is unavailable on Google Play and you need to download it as apk from the official website.
---
3. Quick Reboot

Let us take a look at Quick Reboot. This application allows you to reboot your device with a single tap on the button to do so. Moreover, there are several reboot options like recovery mode, fastboot, and safe mode. It comes in handy when you want all your reboot settings in one location and do not wish to use ADB or hardware key combinations to reboot your device.
---
4. OneClickRoot
The next name on our list of the best Android root applications is OneClick Root. It helps improve your device's battery life and speed. Moreover, you can use this application to download apps that are unavailable in your country and perform byte by byte mobile data backup.
Furthermore, OneClickRoot supports free wireless tethering, installation of apps incompatible with your device, and access to crucial hidden files.
Also Read: Best Fake GPS Location Apps on Android Devices
---
5. Rescue Root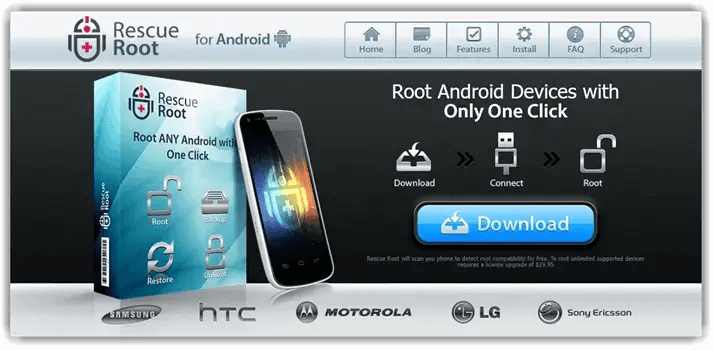 The discussion about the best Android root apps cannot be complete without Rescue Root. It is among the top applications to backup your device and protect it hassle-freely. With this app, you can perform customized roots for specific devices and restore your phone to an earlier rooted state.
Additionally, round-the-clock support, availability for all Android devices, and unlimited restoration of data make Rescue Root one of the best rooting apps.
---
6. KingoRoot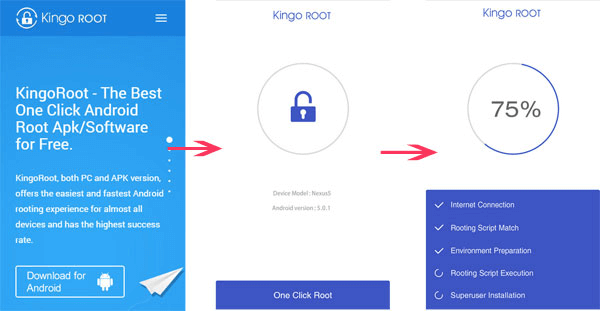 Here comes the best application for all those wanting to customize their device without any hassle. It offers a one-click device root. Additionally, it boasts compatibility with a wide range of devices and a beginner-friendly interface.
Furthermore, speeding up the device performance, easy Android streamlining, and Android root using PC are its other noteworthy features.
---
7. Root Essentials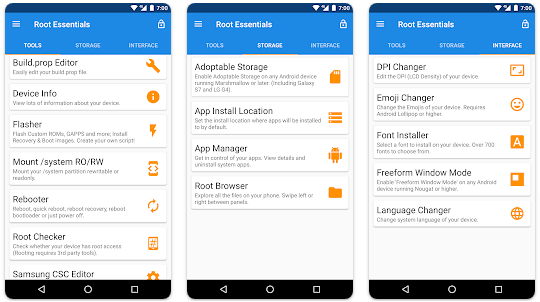 Let us now talk about the Root Essentials. Available for phone, tablet, and Android wear. This app lets you manage all applications on your device without any cumbersome effort, check the battery status, and check the phone for rooting access.
Moreover, it allows you to edit LCD density, view device information, change the phone's emoji, select from over 700 fonts, and change your phone's system language.
Also Read: Best Free GPS Speedometer Apps for Android and iPhone
---
Summing Up
This article acquainted you with the best Android root apps to help you use your device to the maximum potential. You can choose any app from the above list depending on your requirements.
If there is any application you would like to add to the above list, if you have any other suggestions/questions about this post, please drop them in the comment box. We will be delighted to address your queries.
Niharika is a passionate soul who finds immense satisfaction in putting all her thoughts in writing. Being a technology enthusiast, she loves learning new things about tech and making everyone technologically literate through her articles. When not composing tech articles, you can find her bringing characters to life in her fictional stories, reading something intriguing, or spending time with her near and dear ones.
Subscribe to Our
Newsletter

and stay informed

Keep yourself updated with the latest technology and trends with TechPout.
Related Posts