Do you know you can unlock the hidden capabilities of your Android phone with root apps?
These apps offer the best way to augment the overall performance of your Android smartphone. Rooting phones help users unlock their phone's superpowers and open new possibilities.
These new possibilities, including better RAM management, enhanced battery life, improved speed, custom recoveries along with an option to change emoji & change themes, install custom ROMs, and much more.
So, if you want to transform your device, and enhance its overall performance, refer to our list of best apps for rooted Android to enjoy handy customization options.
Top 16 Android Root Apps:
1. Apps2SD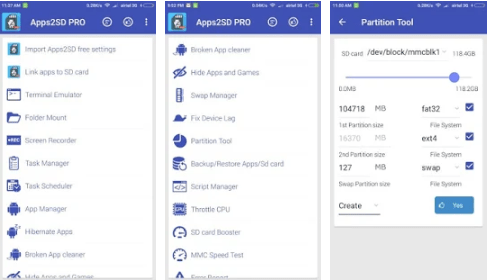 Apps2SD is a free application with which you can move your apps to an SD card with roots. Just like any other app of a similar category, it can move your internal data, APK files, dex, lib, Odex, and external data.
It comes with a massive array of useful tools which includes a terminal emulator, app remover, BusyBox installer along with much-needed support for adoptable storage. It also enables/disable apps, link/ unlink, convert, integrate, clear and uninstall cache/data, move it to SD or move to the phone.
It is one of the best picks for devices with low internal storage, who are looking at expanding the boundaries of their SD cards.
2. Greenify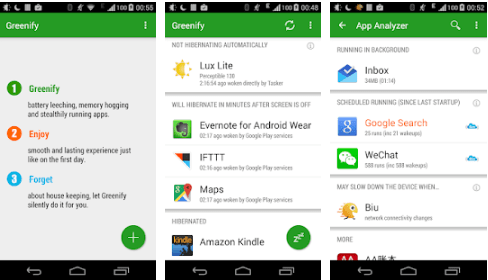 Are you worried about the battery life of your smartphone? Well, Greenify is the perfect solution for all your battery-related issues.
This battery saver app is designed to identify all the unwanted app on your phone and put them on hibernation to stop them from draining its battery. It is one of the best apps for rooted Android devices and works reasonably well for non-android telephones as well.
But that's not it, it comes in a very lightweight design and occupies nearly zero CPU space and battery power.
3. Adblock plus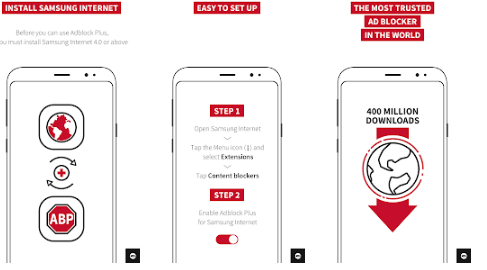 Adblock Plus is an open-source app that aims at removing all unwanted and annoying ads from your device. For people who want a clean and fast web surfing experience can download this free root app from the Google Play Store.
It enjoys a massive user base and can be easily configured according to varied needs and requirements. Enjoy a new free and safe surfing environment with Adblock Plus. To download it, use the below link.
4. FK Kernel Manager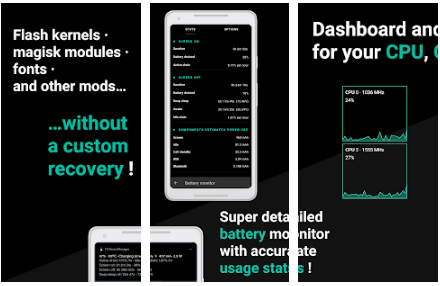 Installed with Franco Kernel, Kernel Manager is one of the best root apps that one can ever find. You can use this multi-functional app to alter several things of your device like GPU and CPU frequencies, support for multi-clusters, CPU Input-boost, color temperature presets, the governor, etc.
From less knowledgeable users to tech experts, this app is useful to all levels. It allows you to change, manage, and enhance the battery life of your device and boost its battery life.
If you own a Oneplus or Google device, then FK Kernel is the best pick for you. It comes at an affordable rate of $3.49. For users who want tighter control on their Android device can download this incredible piece of software with the below link.
Read More:  11 Best Free Adware Removal Tools For Windows
5. Root Checker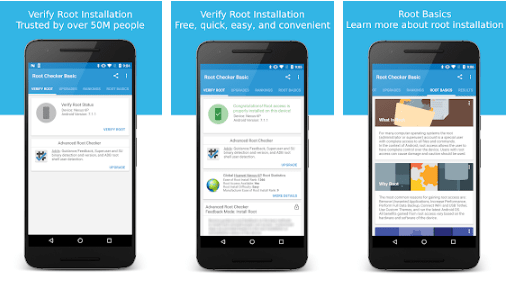 Root Checker is an app that lets you check if your device has adequately rooted or not. It enjoys a massive number of daily downloads.
It offers clean, convenient, and fast working and comes with a simple UI. If you are new to Android devices, choose Root Checker to know about root access and other administrative rights.
With this incredible application, you can check the root status of your Android device within seconds.
6. SuperSU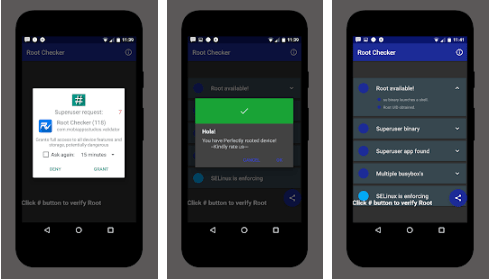 Get the feeling of being a Superuser with "SuperSU." With this popular and free root app, you can enjoy privileged access to specific commands that allows you to be playful with the hardware and OS of your Android gadget.
With SuperSU, you can set and invoke permission and log SU requests on a per-app basis. However, the only thing to remember here is that its high-end capabilities come with a high level of security risks. So ensure proper usage.
7. Quick Reboot [ROOT]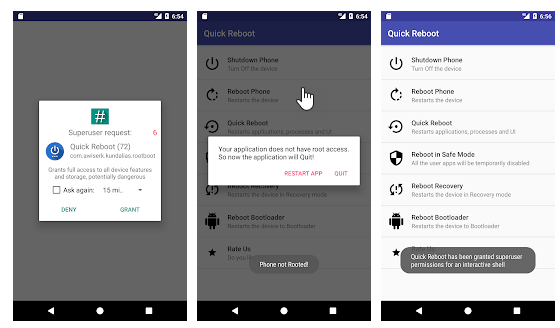 If you are a fan of a single touch mechanism, then Quick Reboot will surely catch your attention. Use this useful and handy tool to reboot your Android device with a single tap.
Recovery mode, fast boot, download mode, show and hide actions, the safe way is the few reboot options offered by this stunning app. There is no need to type any hardware key combination to run them. It has a smart shortcut system that supports rebooting within seconds.
8. Migrate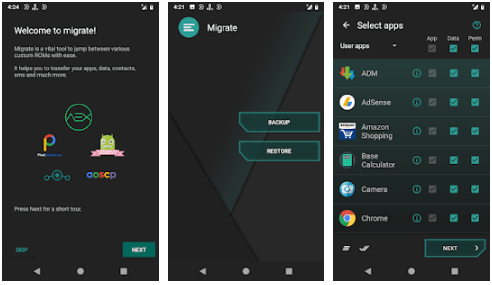 As its name suggests, migrate is a ROM transfer and migration app with which you can easily backup your relevant data. App data, SMS logs, call logs, pictures, and other vital data, you can create a backup of almost everything with this highly useful tool.
The app is currently available for free and creates a flashable zip file of your data. Since the app is still in its initial development stages, you may encounter a few errors here and there.
9. System App Remover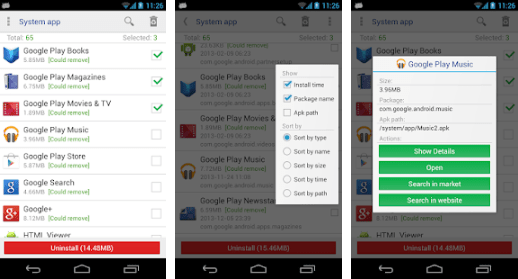 Are you annoyed with the pre-installed Bloatware which comes packaged with Chinese phones? Well, System app remover can be an excellent option to pick.
With this incredible tool, you can not only get rid of bloatware but also uninstall various apps, move app to phone, move apps to SD card, and many more. To uninstall an app, provide it the root permission and select the application you wish to delete.
All-in-all with its simple and safe working it surely deserves a try.
10. Flashify
Flashify offers an easy yet effective flash recovery for pictures and images on your Android smartphone. For a flash recovery process, you should first connect your phone to a PC and then use complicated software to flash recovery.
However, with Flashify, you don't have to worry about these cumbersome steps. Just download this tool, give it the root access, and your job will be done. It also allows you to keep track of all recently flashed items, build a flash queue, and backup kernels.
You can also use it to sync backups between varied gadgets and computer systems.
11. Solid Explorer
This is one of the most trusted and loved Android management tools. For rooted Android devices, it can work as a root explorer app with which you can check your system partition.
Solid Explorer is programmed to support your network storage devices and cloud storage. You can also use it to unzip files, copy and paste data, etc.
It comes with a smooth design and offers convenience working. Download this power-packed root app from Google Play Store at just $ 1.99
12. Tasker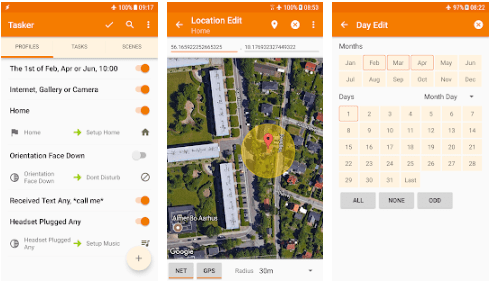 Tasker is one of the most vintage root apps that one can find in the market. It's a must-have app for users who love automation. With this incredible application, you can automate various functions of your smartphone.
From listening to music to enabling the silent mode on your device, everything can be automated with this incredible roots app.
13. Build Prop Editor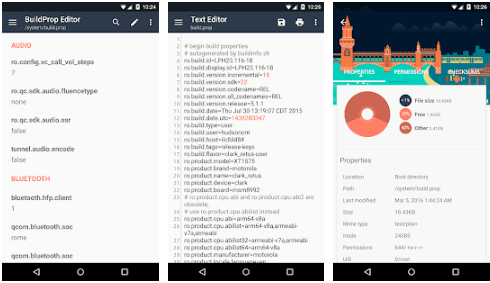 Edit the Build.prop setting of your Android gadget with this highly popular app. You can use it to change your device model number and assign names to various setting options.
You may also choose to alter the version of your smartphone.
14. Dumpster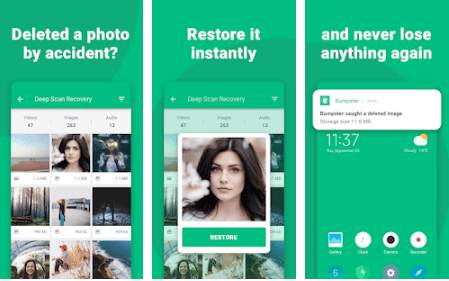 If you have mistakenly deleted some of your important pictures and images, Dumpster can help you retrieve all your accidentally deleted data.
Its functions start as soon as you download it on your device. Post successful installation, it will begin creating a backup of all your recently deleted data, which can be quickly restored.
Use this excellent root app to undelete essential app, media files, and other vital data.
15. Termux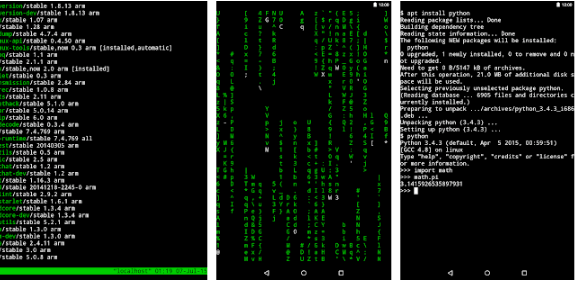 Wondering how your phone will perform in its full capacity? Install Termux to get a feel. it offers a great mix of Linux packages and powerful terminal emulation.
With this incredible root app, you can access your server over ssh, run text-based games, enjoy a python console, and much more.
16. Link2SD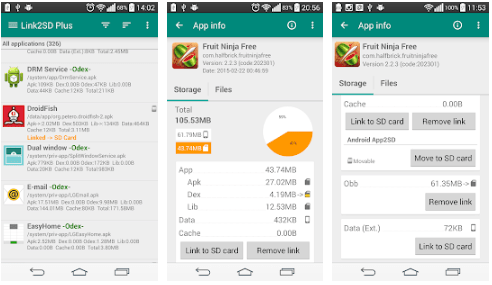 Link2SD allows you to move your app to the SD card. It works as an application manager and is a blessing for Android 2.0+ users.
Manage your apps and phone storage effortlessly with this amazing best root app.
Wrapping up
So, this was all folks! These are some of the best root apps for Android devices, which can help you amplify and leverage their overall performance. Pick the best-suited option for yourself and enjoy the maximum capacity of your smartphone.
Prachi Dani is a technical content writer who specializes in areas of science and technology. She is highly up to date with technological transitions and transformations. Writing is not her passion but the only thing that carries satisfaction in life. If not writing, you may find her engrossed playing action games on her treasured smartphone.
Subscribe to Our
Newsletter

and stay informed

Keep yourself updated with the latest technology and trends with TechPout.
Related Posts