How Does WhatsApp Make Money

How does WhatsApp make money? In this write-up, you will learn everything about WhatsApp's revenue model. For further information, read this post till the end. 
Initially, WhatsApp was founded almost 13 years ago in 2009 by Jan Koum and Brian Acton as a resort to paid SMS services. The application enables users to send text messages and voice messages, make voice and video calls. Apart from that, using this app, the users can also share images, documents, live locations, and other multimedia content.
WhatsApp's client app can be run on Android and iOS mobile devices but it is also available for desktop computers. The instant messaging service requires only a cellular mobile telephone number to sign up and get started.
Facebook acquired WhatsApp for $19 billion in February 2014. During the 9 months foregoing 30 September 2014, WhatsApp generated revenue of almost $1.29 million. In 2018, the co-founder of WhatsApp and Jan Koum, director of Facebook Inc. declared his departure from Facebook. According to the media reports Koum decided to cancel the agreement with the company over the use of users' personal data and the desire to show advertisements on the platform.
In March 2022, WhatsApp had more than 2 billion active users in 180 nations, and also Meta Platforms, Inc (formerly FB) was the second-biggest property. It beat Instagram, and Facebook Messenger, which are the third and fourth biggest properties. So now a question arises, how is WhatsApp making money and ruling the realm?
Are you also shouting, 'how does WhatsApp make money? Nothing to worry about, in this post, you learn everything related to WhatsApp's revenue model. But, before we head to WhatsApp's profit-making strategy, let us understand the WhatsApp API and WhatsApp for Payments.
Also Read: How Do Free Apps Make Money
What is WhatsApp API
In general speaking, WhatsApp API allows businesses to integrate WhatsApp for Business with their techniques to reach out to more and more customers via notifications or pop-up messages and deal with their issues or doubts automatically. Additionally, to prevent any suspicious activity and ad spam, the company limited the ability to send messages, allowing the businesses to send messages to customers who have contacted them first. However, the API will help them too, by sending regular shipping confirmations, event tickets, and appointment reminders to their customers.
Now, what makes sense is, how does WhatsApp make money via API? Well, WhatsApp has made an excellent strategic revenue earning plan for the same – charging businesses for slow responses. That means, the businesses can be able to reply or answer the messages/queries asked by users for free for up to 24 hours. To be more specific, businesses will have to spend a decent amount of money for every message sent after 24 hours. However, the fee is fixed but it varies from country to country.
---
WhatsApp for Payments
WhatsApp has recently launched a new option called Payments within the app but only for India-based users. However, it will later expand its boundaries in the market and will definitely build a preferred app for transferring money. This tactic will further help WhatsApp business in the brand's biggest market.
In a recent conference, Mark Zuckerberg also revealed his future ideas to launch the WhatsApp payments option to the rest of the world soon. This will also open many new doors to businesses depending on the platform.
---
How Does WhatsApp Make Profit – A Complete Analysis
Unlike other IM (Instant Messaging) applications, WhatsApp does not generate revenue through advertisements. The founders or developers of WhatsApp hated the concept of advertisements, hence have made WhatsApp a 100% ad-free social networking service. Focusing just on a better user interface and great user experience.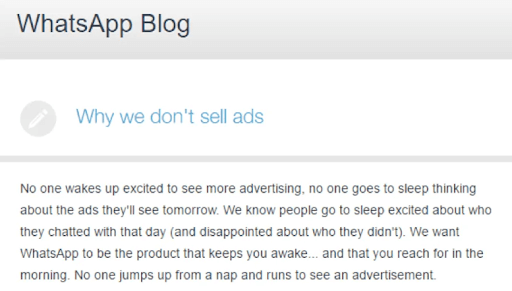 They aimed to make an instant messaging application for the users and not for the big organizations or companies to put advertisements. In addition, they also had to pay their bills, and therefore, have come up with WhatsApp's paid version where they can charge $1 from the people as an annual fee in order to make some money. Moving forward, let's know more about the company's strategies for making money.
Initial Strategy for Generating Revenue
WhatsApp earned its very first round of funding of $250 from 5 ex-Yahoo@ friends who have bestowed a co-founder status. Additionally, the 2nd and 3rd rounds of funding were carried by Sequoia Capital which invested almost $60 million ($8 million – in 2011 and $52 million – in 2013) in WhatsApp Inc. And, this was the only way to generate income for the staff of 50 members.
There was not much cost involved in running the service; the prior cost incorporated sending a code to the users for their verification. That is why the IM  platform waved off the $1 as an annual subscription fee.
The approach of the founders was to make the network a perfect synonym for instant messaging services. This mandated them to capitalize on the network impact and this plan of building a network first, then money proved to be beneficial.
Revenue Model of WhatsApp (Facebook Strategy)
As you know, Facebook-owned WhatsApp in 2014 for $19 billion, and this deal opened numerous new ways for the service. After this acquisition, the whole scenario of how WhatsApp makes money has changed. Later on, Facebook brought up new strategic ideas for the revenue generation model of WhatsApp.
Revenue Generating Strategies for Future 
As per the recent reports, the brand has plans to allow businesses to access the status feature, where photos, videos, text, and animated GIFs can be shared for 24 hours, which will help businesses to promote and advertise their products or corresponding services.
Also Read: How to Recover Permanently Deleted Messages On Facebook Messenger
---
How Does Facebook Make Money From WhatsApp?
Facebook had some new and different plans for WhatsApp. The platform introduced the WhatsApp Business application, enabling the users to create their business accounts and get a verified business profile on WhatsApp. Certified businesses can make their business account along with a set of some crucial links to their sites or social media pages.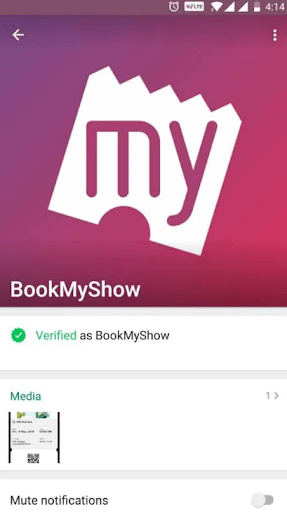 Not only that, but business profile users can also even attach their landline numbers to WhatsApp. Currently, the WhatsApp Business app is free to download and can be used for any kind of business. After that, in order to extend the WhatsApp functionality, the company launched its very first revenue-generating product called WhatsApp business API.
---
That's A Wrap!
So, that was all about how does WhatsApp make money in 2022. We hope you liked the information shared in this article. Did we miss out on anything? Please feel free to tell us in the comments box below.
In addition to this, do subscribe to our Newsletter for the latest news, information, and updates related to technology. Apart from that, you can also follow us on our Social Media channels: Facebook, Twitter, Instagram, and Pinterest.
Read More:
How Do You Know If Someone Blocked You on WhatsApp
Top 7 Best WhatsApp Mods You Must Try
WhatsApp Chat will now be different in design
How To Use Two Accounts On WhatsApp
Harshita Sharma is a technical writer with quite a distinct understanding of the tech realm. She is a tech enthusiast who believes that tech knowledge should reach one and all and tries to convert the sketchy knowledge into the simplest possible form for making people understand the tech world better. When not playing with words, she loves to travel and explore new places. And, is a coffee & cricket connoisseur.
Subscribe to Our
Newsletter

and stay informed

Keep yourself updated with the latest technology and trends with TechPout.
Related Posts