How Do You Know If Someone Blocked You on WhatsApp
Published Date :
Mar 31, 2022

In this write-up, you will learn a few tell-tale signs to find if someone blocked you on Whatsapp, read the entire write-up for further details.
WhatsApp, of course, does not need an introduction. Chatting couldn't have been easier and more entertaining before WhatsApp. It is a well-known messaging application used by millions of people across the world in order to make video & voice calls, send messages, live locations, documents, videos, pictures, funny stickers, and more. The application is a great way to stay connected with your family, friends, and colleagues all over the world.
The application provides an abundance of features to its users for a more meaningful and personalized chatting experience. Blocking a contact you no longer want to talk to is one such feature offered by WhatsApp. The block feature keeps stalkers away and safeguards individuals' privacy. Additionally, you can also view the list of blocked contacts.
And, the best thing about this feature is that it doesn't notify the blocked person about such moves. Well, there is no definite way to confirm if you have been blocked by someone on Whatsapp. But, certain ways help you figure out if you are blocked by someone on WhatsApp. In this article, we are going to tell you about those signs.
A Few Signs to Find If Someone Blocked you on Whatsapp
As said, there is no sure shot way to tell if you are blocked on WhatsApp by someone. You don't need to panic as there are a couple of indicators that are commonly unknown to users which can reveal if you are blocked. Use these indicators to address your concern regarding the same.
1. Look For Contacts' Last Seen Status
This is the foremost and easiest approach to checking if someone blocked you on WhatsApp. You can't be able to see the last seen or online status of a person if he or she blocked you on the messaging application. However, there is also a possibility that the contact may have simply changed their last seen settings to Nobody, Everyone, or only My Contacts. But, it is definitely a strong indicator to confirm that you are blocked!
Bonus-Tip:  How to Change the Last Seen Settings on WhatsApp?
Want to alter the settings of your Last Seen on WhatsApp? Then, you can do that simply by following the steps shared below:
Open WhatsApp and tap on the three dots in the upper right corner.
Then, tap on Settings.
Select Accounts to proceed.
Tap on Privacy, here you can see the Last Seen option.
After that, you need to tap on the Last Seen option and now you can the desired option (Everyone, My Contacts, and Nobody) as per your preference.
Important: Just like Last Seen Settings, WhatsApp also enables users to customize viewers for their status. That means you can show or hide WhatsApp Status from specific contacts.
Also Read: How To Use Two Accounts On WhatsApp
---
2. Check for the Changes to Contact's Profile Picture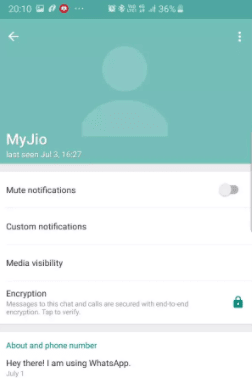 In case, if someone blocked you on WhatsApp, then you are unable to see the changes to that individuals' up-to-date profile photo. That means, the profile photo will never change to you and you will always see the picture that they set when they were having a chat with you on WhatsApp. This clearly indicates that you are blocked.
Also Read: WhatsApp Chat will now be different in design
---
3. Call the Contact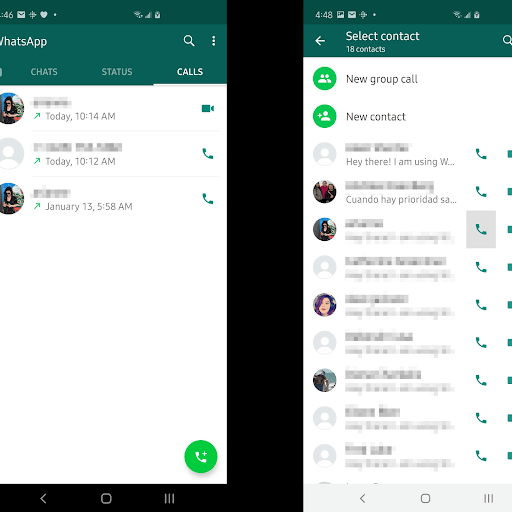 If you have been blocked by someone on WhatsApp, then any attempt to make a video or voice call to that person via WhatsApp will not work.
Also Read: How To Send Message To Someone On WhatsApp Who Is Not In Your Contact List
---
4. Send a Message to the Contact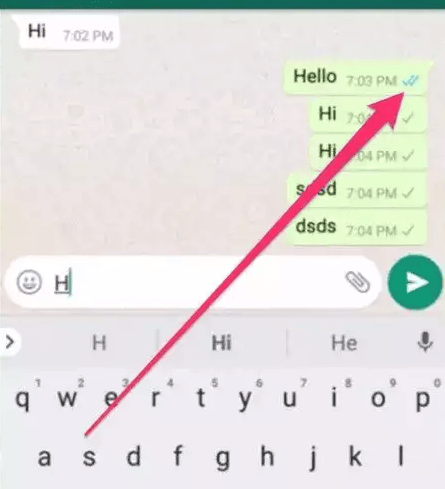 If you have sent a message to a person and even after a long while there is only a single tick on the message. This indicates that you may have been blocked by that person on WhatsApp, and the message hasn't been delivered to that individual. Apart from that, it's likely that the person has not turned on mobile data.
Also Read: How to Show or Hide WhatsApp Status from Specific Contacts
---
5. Make a Group with the Contact on WhatsApp
Possibly, the above signs can fail by any network error, but this will not. Am I blocked on WhatsApp? To confirm this, you can try to create a group with that individual. Doing so will clear all your doubts. While trying to make a group with that person, if you got a message reading "you are not authorized to add this contact," then it's sure that you have been blocked on WhatsApp by the respective person.
---
Closing Words: How to Check If Someone Has Blocked you on WhatsApp
If you are anxious that you are blocked by someone on WhatsApp, then these are a few possible strategies that you can consider to clear your doubt about whether you have been blocked on WhatsApp by someone or not.
We hope you liked the shared information. If you have any questions or better suggestions regarding the same, then do tell us through the comments box below. We would love to hear from you.
And, lastly, before you go, do subscribe to our Newsletter and follow us on our social media channels: Facebook, Twitter, Instagram, and Pinterest for more helpful articles related to technology.
Harshita Sharma is a technical writer with quite a distinct understanding of the tech realm. She is a tech enthusiast who believes that tech knowledge should reach one and all and tries to convert the sketchy knowledge into the simplest possible form for making people understand the tech world better. When not playing with words, she loves to travel and explore new places. And, is a coffee & cricket connoisseur.
Subscribe to Our
Newsletter

and stay informed

Keep yourself updated with the latest technology and trends with TechPout.
Related Posts