13 Best Utility Apps For Your Android Smartphones in 2020

With a myriad of apps and tools at our fingertips, it often gets difficult to assess which application will serve the highest purpose in our lives. Utility apps can easily turn your smartphone into a great number of things to manage your day-to-day life swiftly.
When it comes to app classification, there are 32 categories of apps in the Play Store and 24 in the App Store. Thus, if you are wondering what utility apps are, then they can be described as those applications which perform some regular and basic functions rather than some high-end function.
These are frequently used tools that often exist as built-in tools in the smartphones. Alternatively, these can be downloaded too from the Play Store or App Store. Some examples of the best utility apps for your mobile include Calculator app, Flashlight, Weather app, Reminder app, etc.
Smartphones do make our life easier and getting few utility apps on our phones can only make our lives easier. Therefore, we present to you a comprehensive list of the best utility apps that can turn your smartphone into a smart personal assistant.
13 Best Utility Apps For Android in 2020:
Manage your life better with these 13 best utility apps for your Android smartphones.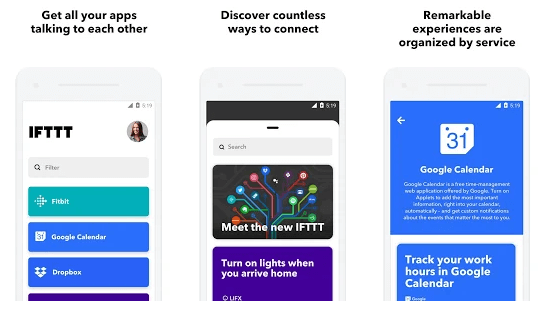 Price: Free
Inclusions: Sonos, YouTube, Google Calendar, Tumblr, Medium, Pocket, Square, eBay, Giphy, Automatic, Honeywell, Fitbit, Withings, littleBits, Google WiFi, Evernote, Reddit, MailChimp, Salesforce, Todoist, and hundreds more.
Now manage a range of apps starting from Twitter to Google Drive with IFTTT. This is an incredible utility app that is compatible with 630 other apps. You can control Google Home devices and Amazon Alexa too with this app.
You can enjoy a seamless experience of various other apps and services if you have them connected with IFTTT. Once you have turned on the connections, you can turn on the smart lights of your house with it.
You can also listen to what's happening in the world from renowned publications like The New York Times, ProPublica, etc. It can trigger events based on your location and keep you safe with automated and intelligent alerts.
Read More: 12 Best Privacy Apps For Android in 2020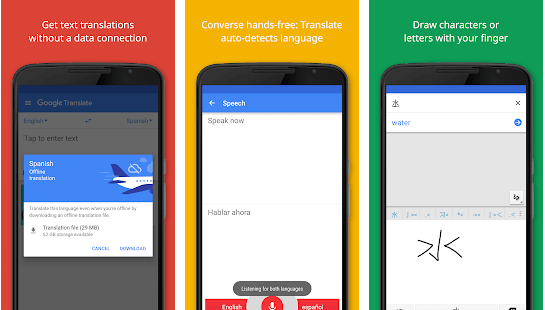 Price: Free
Inclusions: Google Assistant, Google Maps, Google Sheets, Chrome Browser, etc.
A multilingual machine translation service by Google, this is another best utility app for your android smartphone. Google translate is integrated into various other apps and services like Google Maps, Google Assistant and its partner devices, Chrome browser, Google Sheets, etc.
Capable of translating 109 global and regional languages currently, this tool is your best friend when you are travelling overseas.
It is able to perform written word translations, speech translations, mobile app translations, image translations, web translations as well as handwritten translations efficiently. It can perform a two-way conversation in real-time with the help of the conversation mode in 32 languages.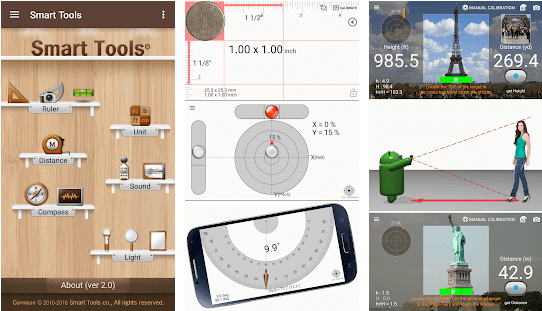 Price: $2.50
Inclusions: Smart Ruler Pro, Smart Measure Pro, Smart Compass Pro, Sound Meter Pro, Smart Light Pro, Unit Converter.
A series of apps using the phone's sensors to perform a wide variety of measurement-related tasks, this app is a must-have when it comes to acquiring the best utility applications for your Android phone.
This is an All-in-One app for carrying out all your measurements precisely. A combination of 15 tools, it can measure the length, distance, width, and height easily.
Additionally, it comes with a flashlight, compass, magnifier, unit converter, and an in-built GPS.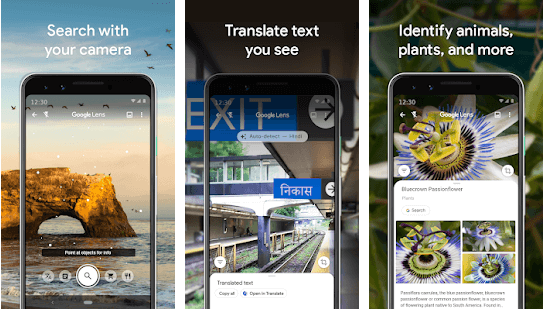 Price: Free
Inclusions: Camera of the phone, Google Assistant, Google Photos.
Translate text in real-time with Google Lens and explore what's around you easily. If you are looking for an Android utility app that can multitask based on what you see, then get this app on your smartphone immediately.
Identify objects, plants, and animals, scan codes as well as find an outfit or item online with Google Lens.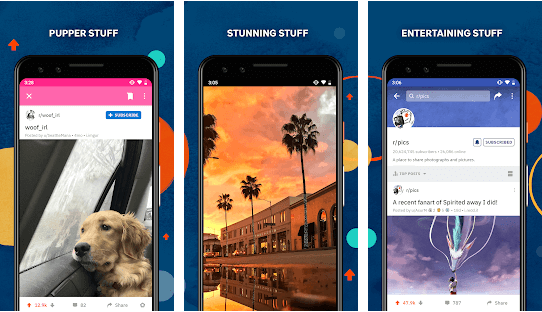 Price: Free, $5.99/month
Inclusions: Multiple third-party apps
If you want to stay updated with the recent online trends, breaking news, funniest memes, and viral videos, then Reddit is a must-have utility app on your Android smartphone.
Being a free and open app for everyone, Reddit is largely driven by people. Subreddits cover a lot of topics and offer some cool stuff to enjoy reading. The official app of Reddit is enabled with night mode and lightning fast-loading interface.
You can have access to plenty of features like Chat, Community Group Chat with the official app of Reddit. Likewise, if you want to be a contributor, then you can always choose to do so.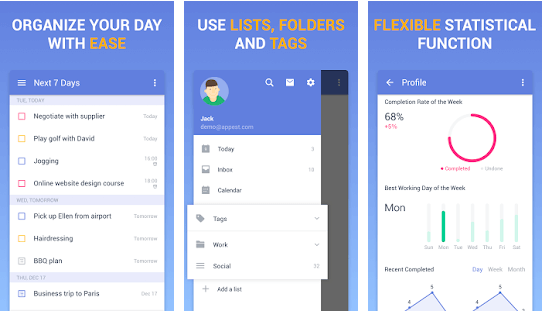 Price: Free, $27.99/year
Inclusions: To-do list reminder, Calendar, Habit Tracker
Stay on track and never miss anything with TickTick. One of the most useful utility apps of all times, TickTick offers a to-do list to note down all that your mind reminds you of doing.
It also comes with a calendar, reminder, and a handy widget to access everything from the home screen of your mobile.
You can also share tasks and lists with your family, friends, and colleagues. There is a Pomo Timer to help you log your distractions. The Habit Tracker can guide you when you are starting with a new habit.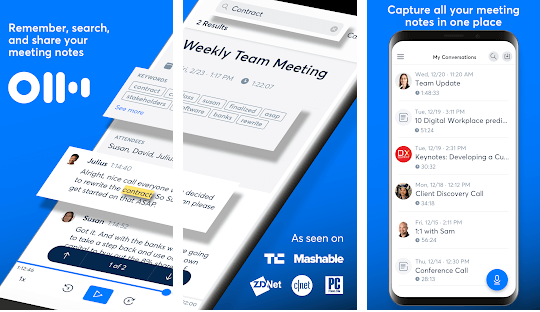 Price: Free
An innovative recording and transcription service capable of recording your conversations and transcribing it within minutes, Otter Voice Notes is a wonderful utility tool that can help to manage your life better.
The app is extremely easy-to-use as it is fused with AI and has an excellent design and fluid UI. The app offers certain top-notch features like cross-conversation speaker identification, excellent search tools, in-app transcript edition, etc.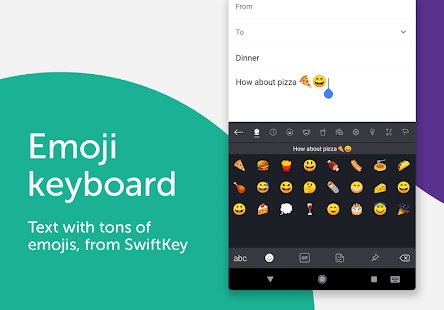 Price: Free
Here is the #1 swipe keyboard of today. With SwiftKey Keyboard type any word easily as it offers excellent intuitive suggestions. This is the best Android utility tool as it can function across all sorts of apps.
Supporting over 300 languages, you can swipe-to-type, touch-to-type, Additionally, it has a GIF keyboard along with predictive emojis. It also has more than 80- colorful themes to make your typing interesting.
Read More: 11 Best Fingerprint Lock Apps For Android Phones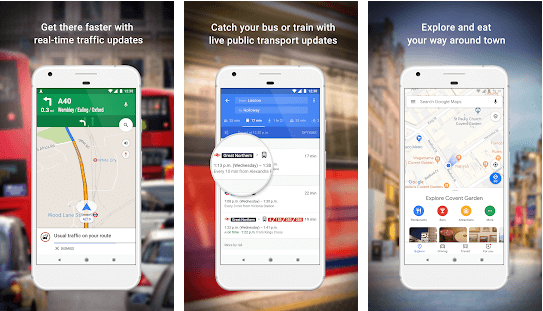 This app should always be in your smartphone as it can help you in numerous ways and hence is an excellent utility application for Android smartphones.
Commute easily with Google Maps as it is the best navigation tool with real-time traffic updates, prompt route suggestions, street view availability, etc.
Plan your travel with accurate ETA's and share your location with your contacts. An additional perk of using Google Maps is that you can go incognito and hence keep your travel history private.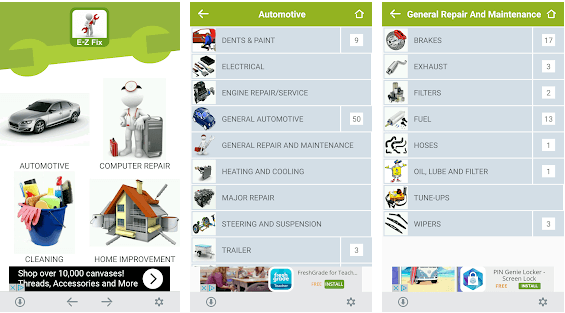 Price: Free
E-Z Fix is a commendable utility application to guide you with plenty of repair tactics. Having this app in your smartphone can really save your day as it is an all-in-one repair manual for any kind of gadget or device.
You no longer need to run behind service personnel for getting your stuff repaired. Just install this app and do-it-yourself whether you have to repair a car, smartphone, tablet, laptops appliances, and even a leaking faucet.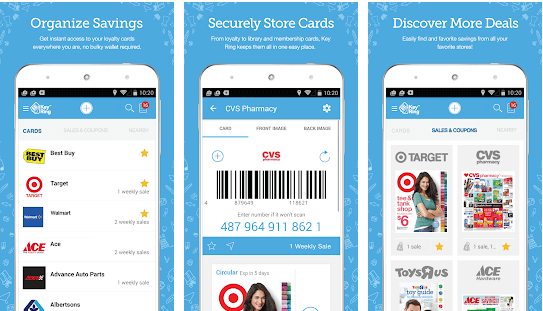 Price: Free
If you are looking for the best utility apps to help you manage all your loyalty, reward, and membership cards easily, then install the Key Ring app on your phone.
It manages everything in a handy digital format and comes with a barcode scanner. An appropriate app for bargain hunters, this app lets you save the barcodes, photo coupons and even supports downloading and receiving new online offers.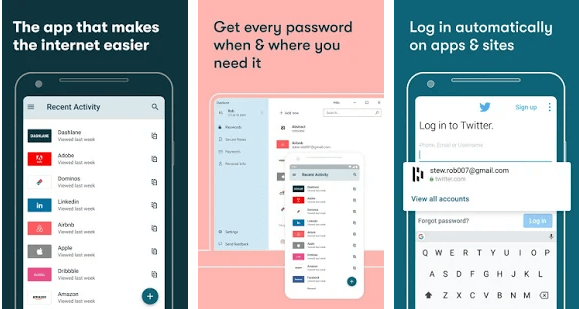 Price: Free, $4.99/month, $59.88/year
Share up to 5 accounts and manage up to 50 passwords on one device with this amazing password manager app. Password managers can be one of the top utility apps that can be of immense utility in today's password-protected world. It also offers a VPN (Virtual Private Network) and file storage facility.
13. AppLock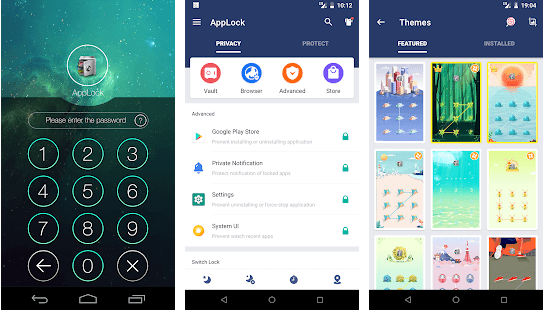 Price: Free, $0.99/month, $5.99/year
Our last pick in the category of best utility apps is AppLock. Lock your privacy with hide apps like AppLock which offers 4-digit pin, pattern and fingerprint lock.
Hide your photos and social media apps with AppLock and never bother about intruders.
Conclusion: Best Android Utility Apps
To summarize the above content, it can be said that the best utility apps for Android devices can enhance the overall productivity of your smartphone and help you with your daily chores.
Hopefully, you have a fair idea about utility tools now, so that you can easily install as many as you need from the Play Store and use them as needed.
Image Source: Play Store
Snigdha is a technical content writer with expertise in the field of science & technology. Though she has a very diverse academic and professional profile yet she finds writing to be a creative form that she was unable to explore so far. When not writing, she can be found indulging in other forms of creativity like painting or travelling.
Subscribe to Our
Newsletter

and stay informed

Keep yourself updated with the latest technology and trends with TechPout.
Related Posts