Remembering passwords for multitudes of online accounts is a wrestling task for the brain. Have you ever given second thoughts to using a password manager software? Well, you certainly can put the entire load on the password manager tool and never worry about forgetting your passwords again.
George A. Miller, a cognitive psychologist at Princeton University published a paper in 1956 about the magical number seven. According to Miller's law: At any given time, the average human mind can hold about seven items in their short-term memory. 
Dashlane, a consumer password security company estimates that the average American currently has 200 accounts enabled with some sort of password identification requirement. This number is expected to double up in five more years. 
Therefore, good password management software is the need of the day and can help you to stock up all your unique passwords securely.
All About Password Managers
A good password manager tool can save the login credentials at the first sign-in to a website or service. During subsequent login attempts, the tool can auto-fill the login information. 
Password manager apps can also ensure that you are not repeating your passwords and some of them even come with an in-built password generator tool that can help users generate strong passwords.
There are mostly three types of password manager tools viz; tools that auto-install on your system and store data on the system, web-based password manager using cloud servers to store data, and finally special hardware that stores passwords.
Manage Your Passwords with the Best Password Manager Software:
Let us look at eleven best password manager software for Windows 10.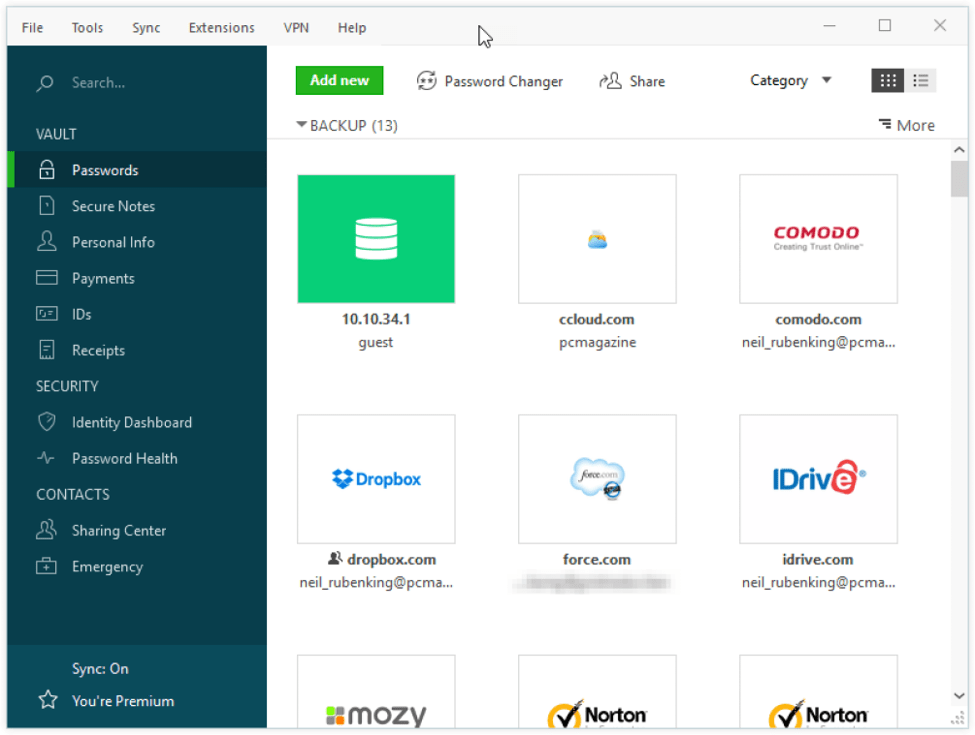 This free password manager software can store 50 passwords on one device. It also lets users share up to 5 accounts. It stores the passwords in a secure vault that is protected with two-factor authentication. It can auto-fill up forms with contact details and addresses.
This tool also has a premium version that provides the option of password synchronizations across multiple devices. It can send you personalized alerts if some of your personal data has leaked out on the web. It does so by monitoring the dark web and can be immensely helpful for users in these times when cybercrime is at its peak.
It also comes with a VPN and a file storage facility. This password management software is an ad-free platform that claims to keep your data secure.
Read Also: 11 Best Free Adware Removal Tools For Windows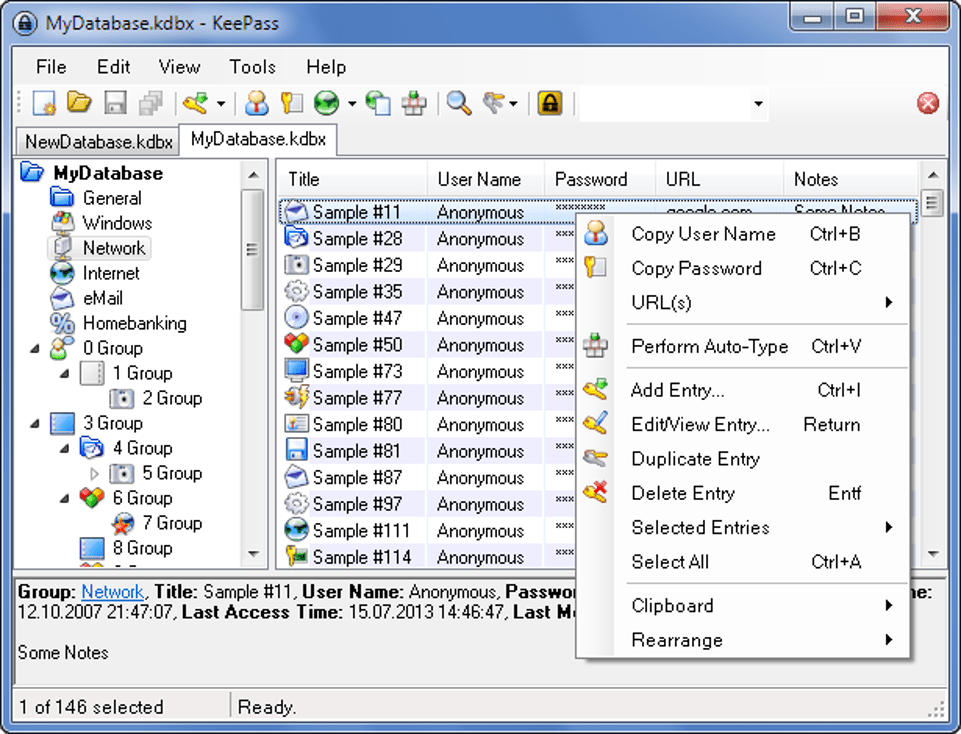 An open-source Windows desktop password manager software, this software helps to store the usernames and passwords on the user's device in an encrypted file format. This makes it easy to access the passwords in offline mode.
Apart from the usual features like two-step verification and auto-fill up of forms, it also includes an in-built password generator tool. It also offers the option to create password groups.
It also supports multiple users and downloadable plugins to add-on more features. There is also a portable installation available that can be used to run from a USB without requiring it to be downloaded on the PC.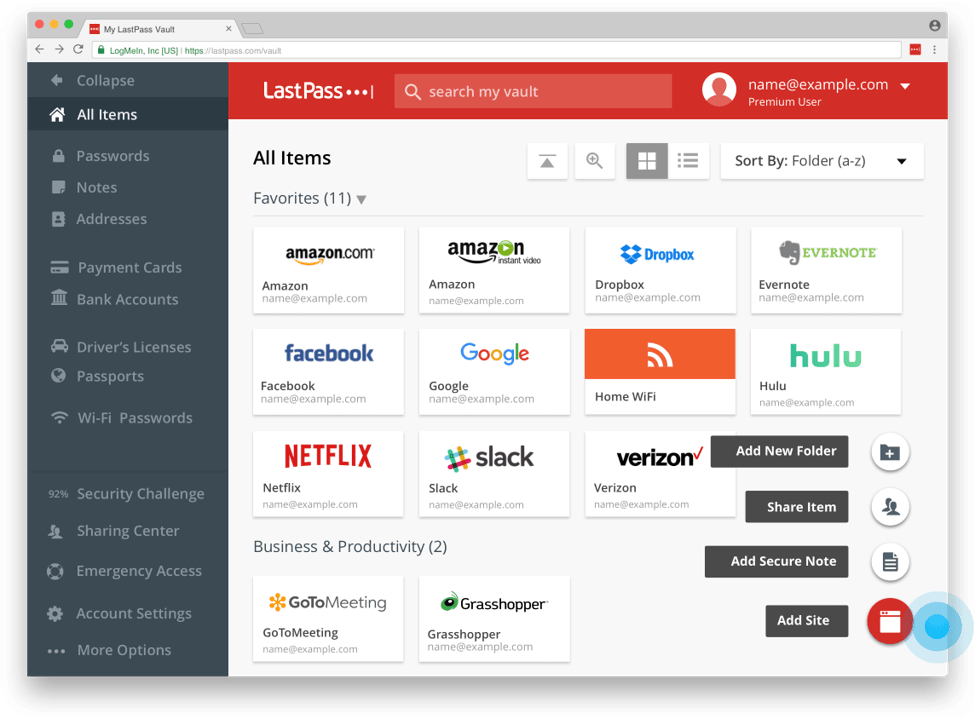 This is undoubtedly the best password manager software because apart from being a cross-platform tool it helps to store the passwords on its cloud servers.
It also helps to import data from other web browsers and password managers in case you want to change to LastPass now. It uses AES-256 bit encryption with PBKDF2 SHA-256 to keep the store's data safe.
Another notable feature of this app is that it lets you log into your phone apps that can help users to lock down their valuable social media apps if they lose their phone.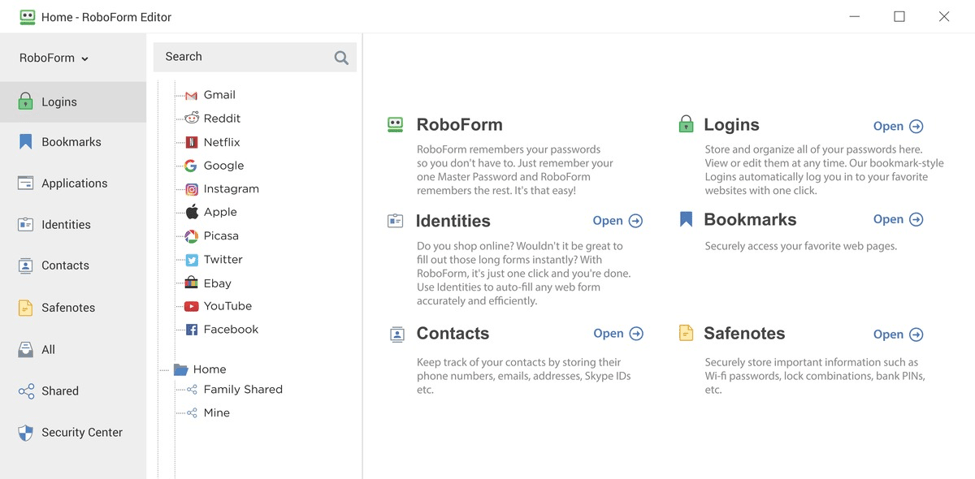 Considered to be another best Windows password manager, this tool is functional across multiple platforms and provides the option of single-click logins for websites and apps. The free version also supports storing unlimited passwords.
The premium version allows cloud sync. The tool can also provide offline access to passwords and folders for managing multiple passwords. It can also calculate the strength of passwords.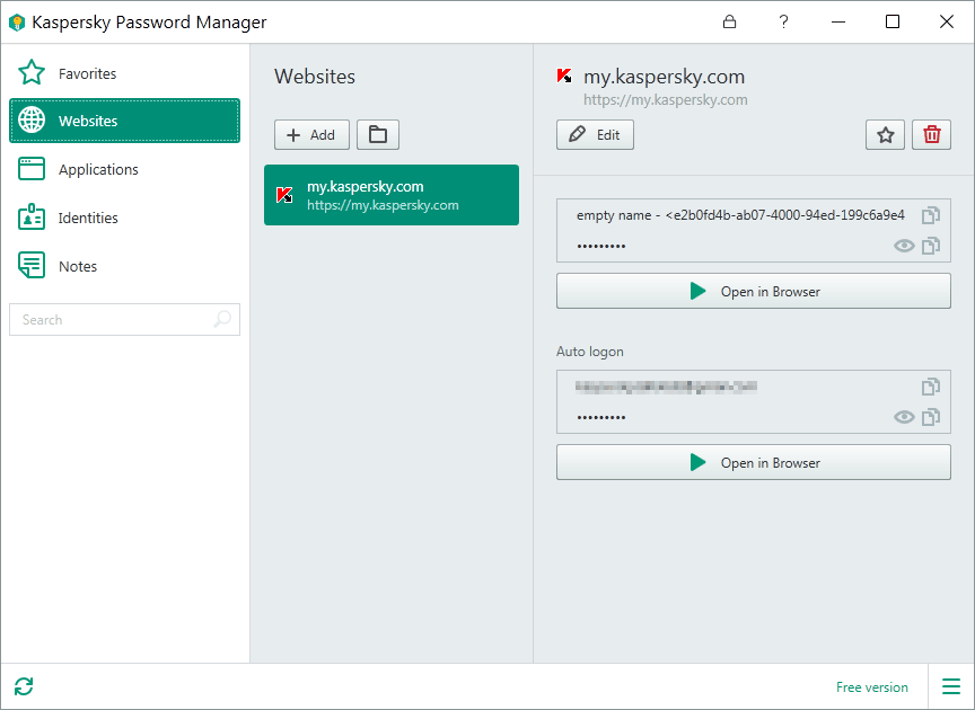 This password management tool automatically captures the login credentials and auto-fills them when a re-login attempt is made. The login data can be used as a bookmark. 
It can function across many browsers and offers a portable USB edition too. It can also work with the help of a portable USB key.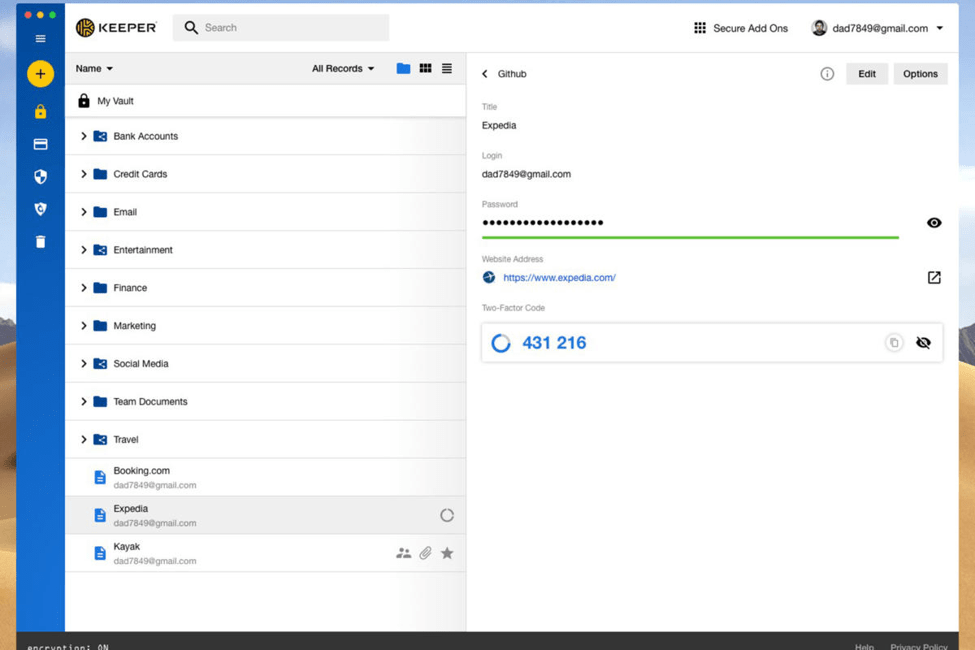 This password management software comes with a web-based vault. Although not a free application, it comes with a 30-day trial period. It supports biometric authentication, and capable of syncing data across multiple devices.
It also alerts you in case your data has leaked out on the web. The tool can help you share files securely as well as offers an encrypted messaging tool.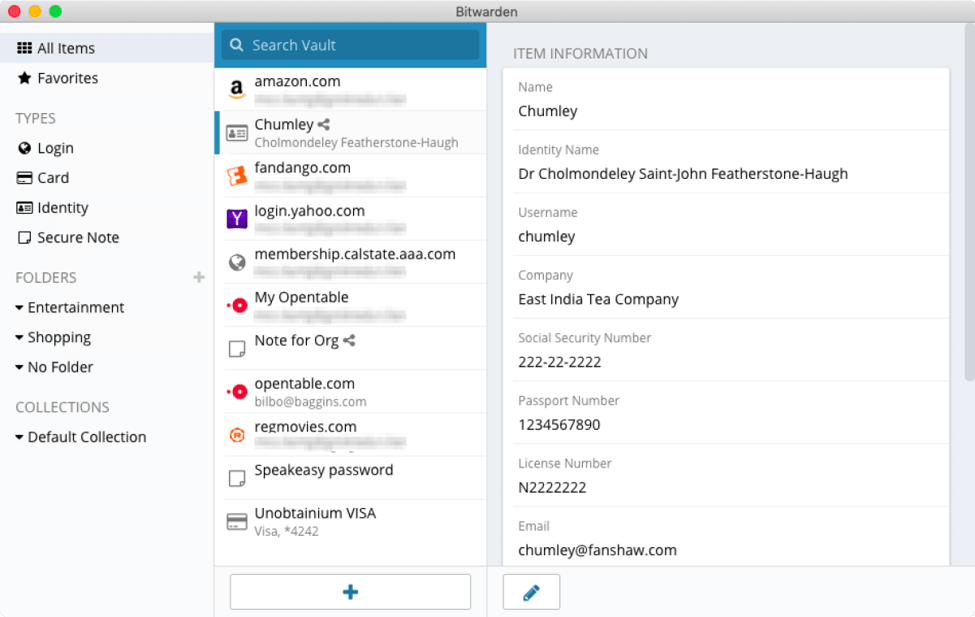 It is an impressive free password manager software that functions on multiple platforms. Being open-source software, it can store a plethora of passwords. 
It can also auto-fill passwords across different devices and browsers. Apart from this it also provides 1GB of file storage with an encryption facility.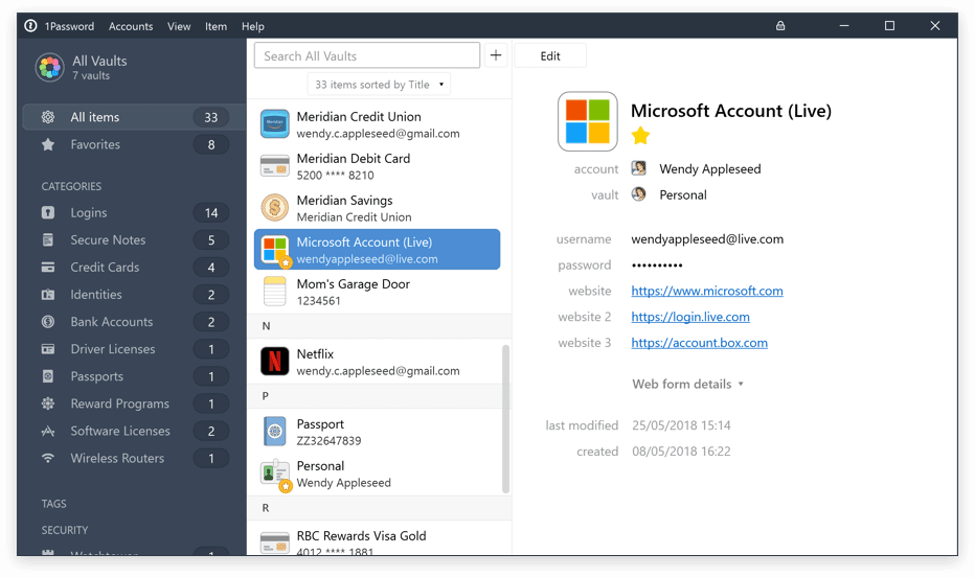 Another trusted password manager app, this tool can help you to store up to 1 GB of storage documents. The travel mode can help to remove the sensitive data from your device while traveling and restore it once the user returns, just with one click.
There is a separate vault for each member and provides coverage for five members.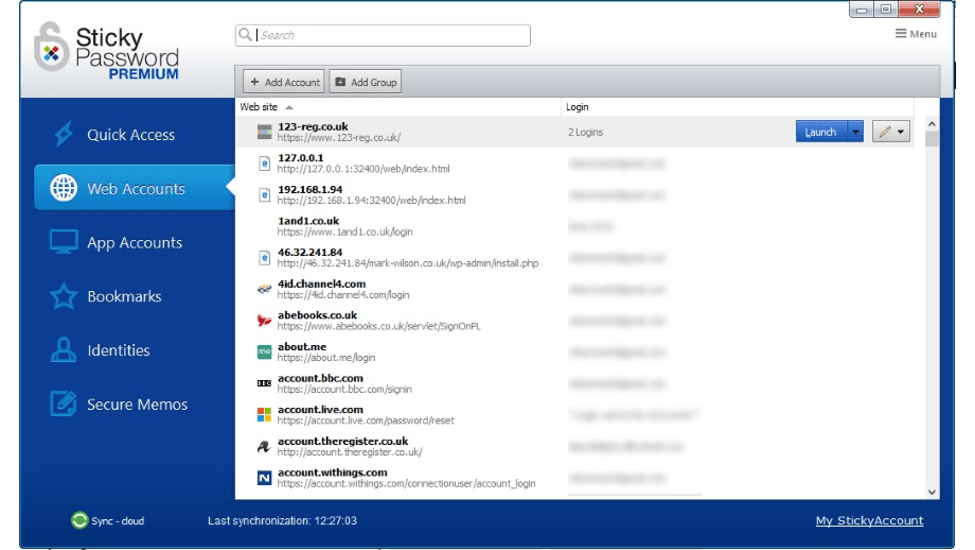 This is a password generator tool alongside being an effective password manager software for Windows 10. It supports biometric encryption and two-step verification.
It also offers cloud backup in the paid version apart from the password sharing feature.
Read More: 12 Best Privacy Apps For Android in 2020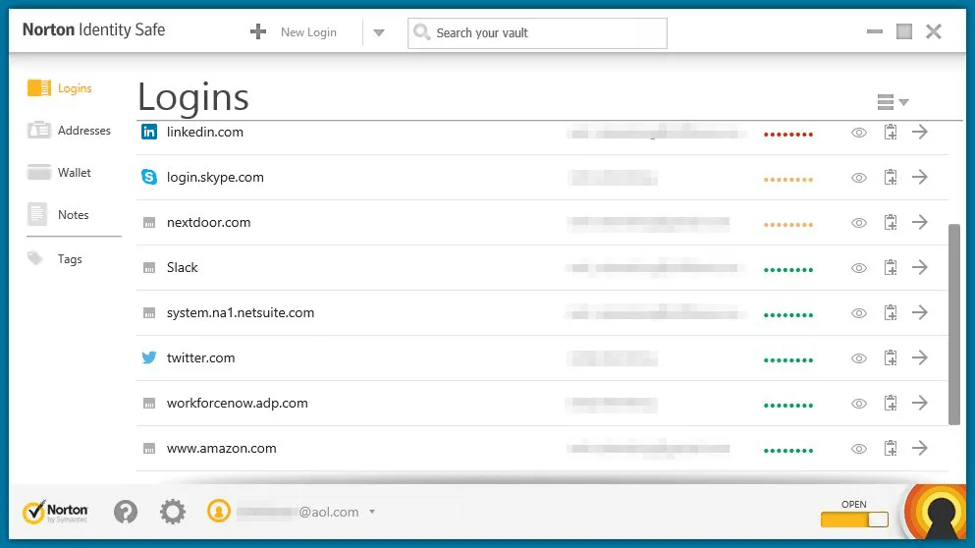 This is the best free password manager tool providing its best features in the free version itself. It provides a password generator tool apart from storing passwords and making them available in just a single click.
It also helps in exporting and importing login credential data easily. It also alerts users about malicious web pages.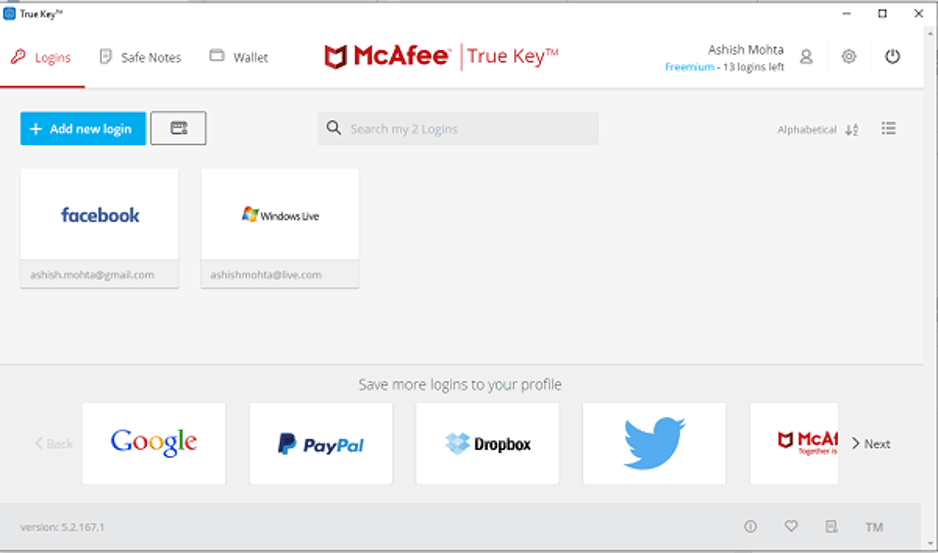 This password manager software comes with various sign-in methods like facial recognition, fingerprint authentication, two-factor verification, etc.
It also comes with a digital wallet and password generator.
Final Words
Although the Chrome browser comes with an in-built password manager and saves the password in Google Smart Lock, yet it can sometimes expose your saved passwords. 
Other browsers like Safari and Firefox can also store login credentials, names, addresses, contact details, etc. But the limitation of using such browser-based password managers is that they are only functional across accounts accessed via the browser.
Therefore, using a dedicated password manager software can help in accessing multiple account passwords across a variety of devices. They also come with other advanced features and functions.
Snigdha is a technical content writer with expertise in the field of science & technology. Though she has a very diverse academic and professional profile yet she finds writing to be a creative form that she was unable to explore so far. When not writing, she can be found indulging in other forms of creativity like painting or travelling.
Subscribe to Our
Newsletter

and stay informed

Keep yourself updated with the latest technology and trends with TechPout.
Related Posts