Who doesn't like making new friends? The online world has given us a lot of platforms to meet new people and make good friends.
There are various instances where you feel alone and want to talk to someone, but our busy work schedule of the day makes meeting someone physically quite an impossible task. This is where online video chat rooms come as a handy solution.
There are plenty of options but not all of them are good to use. If you start searching one by yourself, you may be overwhelmed by the ocean of choices available. To simplify your task here we have listed some of the best live video chat services for you. These platforms are the best among the class and let you chat anonymously with anyone and expand your social circle.
You may pick one based on your preferences and likings. However, be very cautious while you make your final choice.
| | | | |
| --- | --- | --- | --- |
| Name | Website Compatibility | Compatible with Android devices. | Compatible with iOS devices |
| Tiny Chat | Yes | Yes | Yes |
| Chatrandom | Yes | Yes | Yes |
| Omegle | Yes | No | No |
| Skout | Yes | Yes | Yes |
| HOLLA | Yes | Yes | Yes |
| Badoo- Make New Friends | Yes | Yes | Yes |
| Chatous | Yes | Yes | Yes |
| Chat Avenue | Yes | No | No |
| Lovoo | Yes | Yes | Yes |
| Just Chat | Yes | No | No |
| Chatki | Yes | No | No |
11 Best Online Video Chat Services & Websites:
1. Tiny Chat
First on our list of free online video chat sites is Tiny Chat. It is a relatively new entrant in the market but has a lot to offer. The site allows millions of users from all over the world to randomly interact with each other and meet new people.
You can exchange multiple messages, do audio and voice calls with it to express your feelings. At a time multiple chat rooms are running, you may join one as per your preference or build one of your own.
The best part about it is, you don't have to register which makes it an even better option to pick.
Read More: The 7 Best Dating Apps For Android & iOS in 2019
2. Chatrandom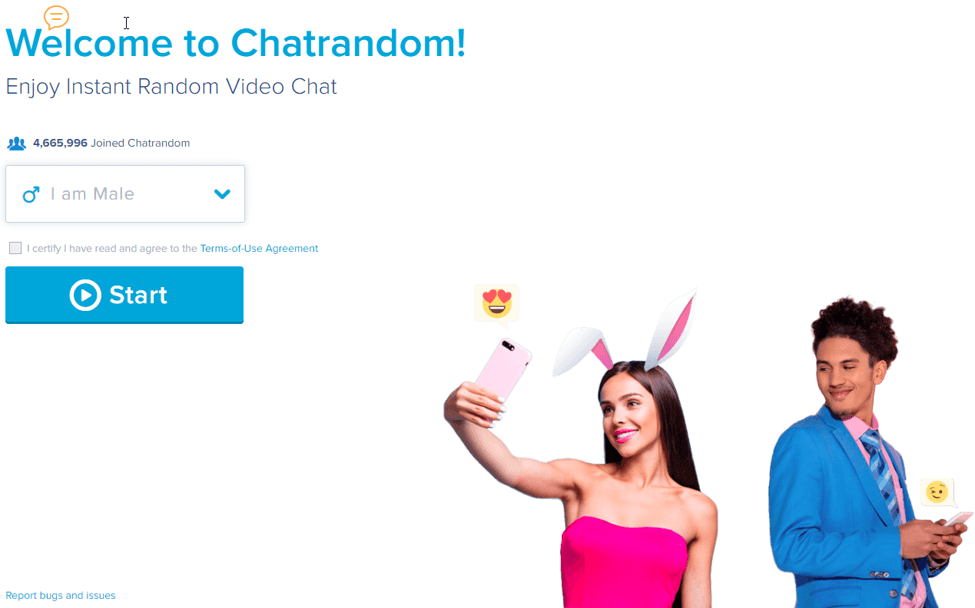 Another free and popular website that supports Video Chats with Strangers is Chatrandom. It is completely free of cost and anyone above 18 years can use it to connect with people from all over the world.
You may either get in touch with people of similar choices and interest or simply make a random selection. Its interface is quite simple to understand and use, it supports both voice and video chat.
For better results, you can use its category filters like Country and Gender selection. Using it is quite simple, just connect your webcam, specify your gender and press the Start button. This will connect you to a pool of strangers. Make your selection and press the Next button to start chatting.
3. Omegle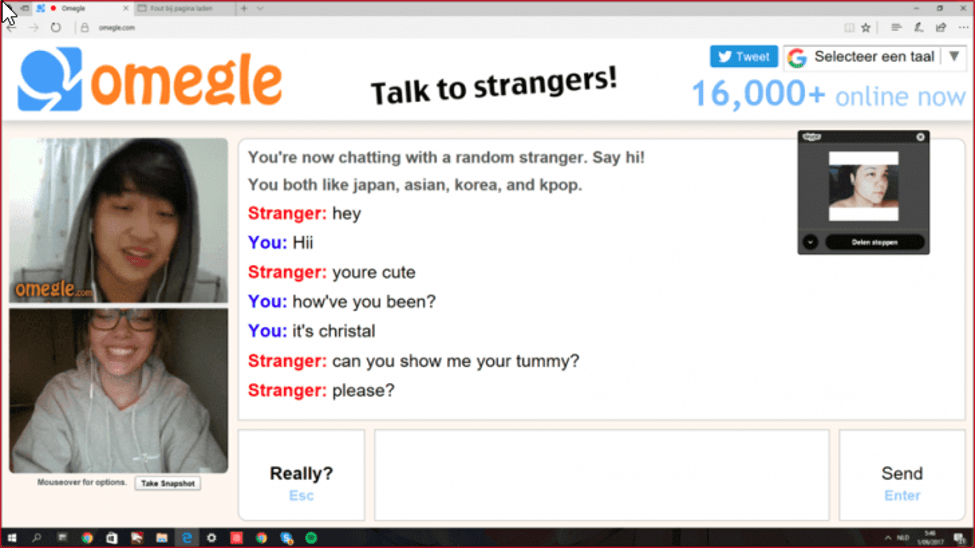 Omegle needs no introduction, it has been in the market for quite some time now and enjoys a good user base. It keeps its user's data hidden until you decide to share your personal information with somebody. 
Going a step ahead, it also allows you to add your preferences, Omegle will then suggest you people with similar interests.
The decision to continue chatting with someone or to quit the conversation lies completely in your hands. A point of caution here is to be aware of whom you are talking with, the online world is full of predators. Be aware of your actions to stay secure.
4. Skout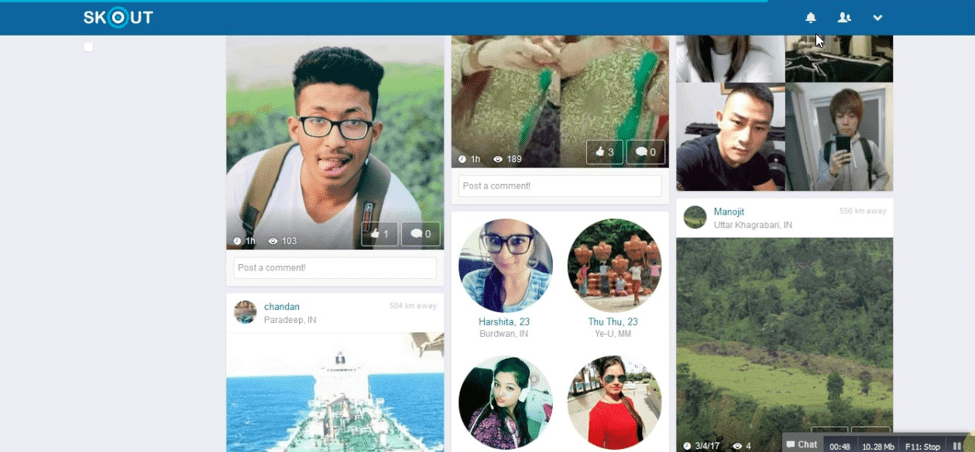 Next on our list of Online Dating Sites which Connects you with New People is Skout. It can work seamlessly well on web browsers including Android and iOS platforms and is used by millions of people across the globe. Skout instantly connects you with strangers and random people.
Its user interface is quite simple. Apart from this, it also takes full care of its user's privacy. Users can either hide or share their personal information with others.
5. HOLLA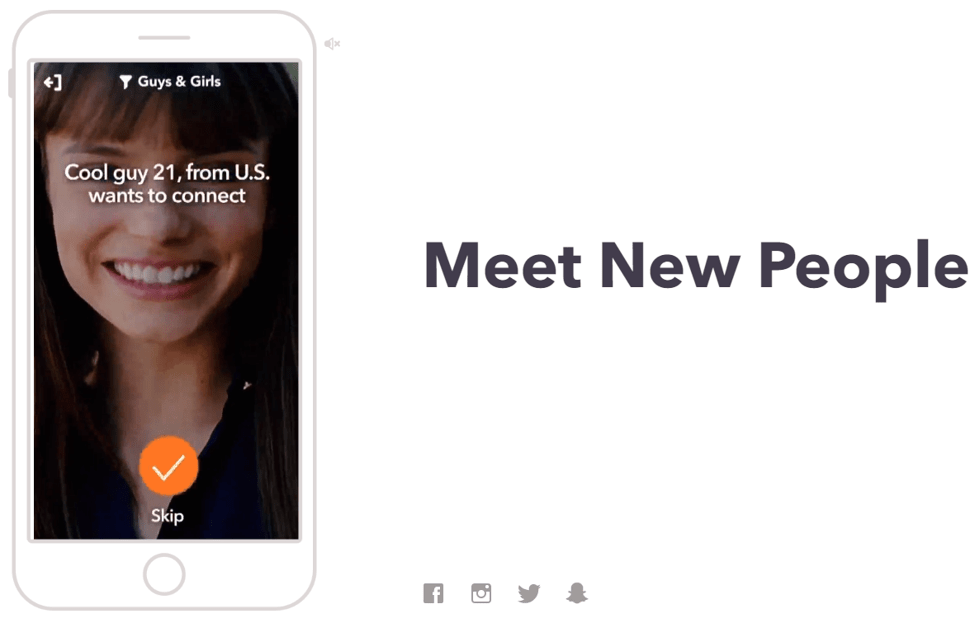 Another most famous and used Video Chat Online Services is Holla. It comes with a plethora of features that allows you to search, connect and chat with strangers from all around the world. It is a free platform that helps you to discover and meet people with similar interests.
Apart from this, it allows you to chat anonymously and offers endless search options.
6. Badoo – Make New Friends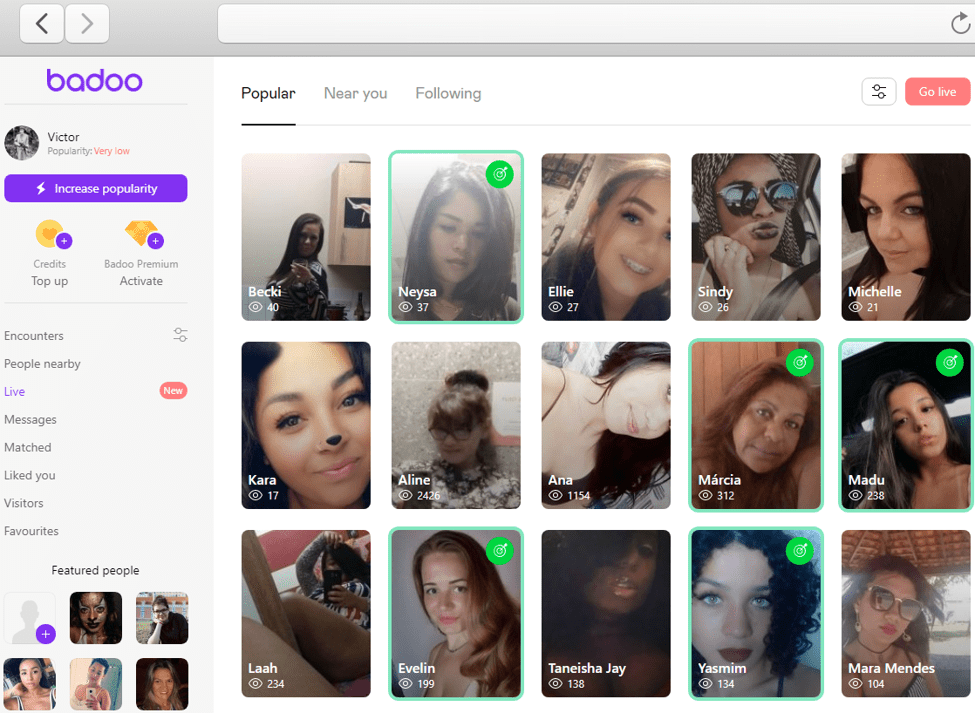 Badoo is another Live Video Chat Service that you can use in 2020. It has millions of active users which means you get a lot of options to choose from. It is completely free of cost and allows you to meet and chat with people from distant and nearby places. 
Its app can work in offline mode as well and offers a subscription feature for users who want some added benefits.
7. Chatous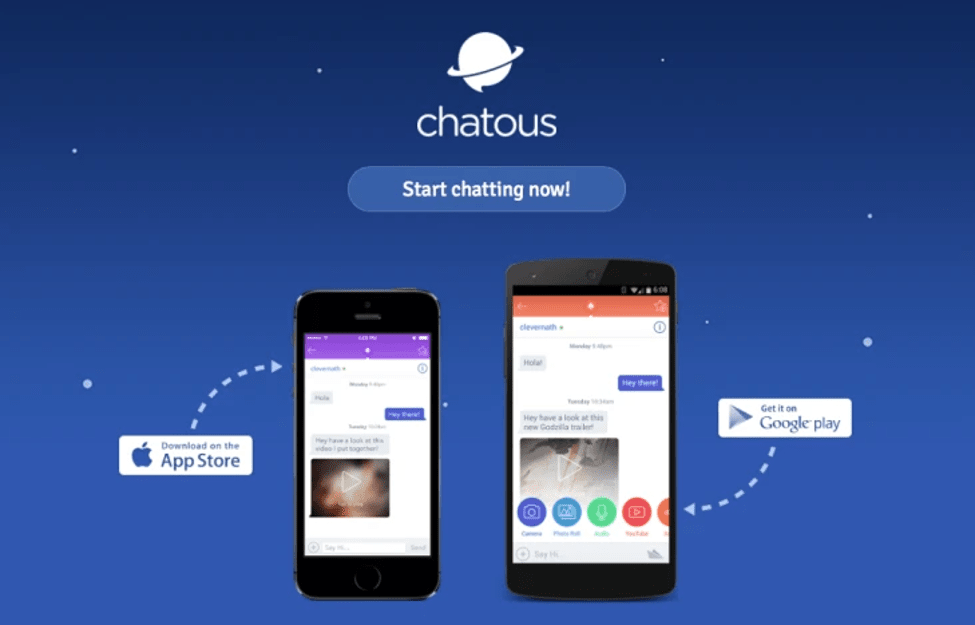 Discover and meet new people with Chatous, one of the best and free Online Video Chat Sites. It is a great platform to meet people with similar interests. You can share images, videos over it and do video chat. 
Apart from this you can also join and participate in various chat rooms based on your interest. One thing which makes it different from other market players is that it allows its users to delete abusive comments and content.
8. Chat Avenue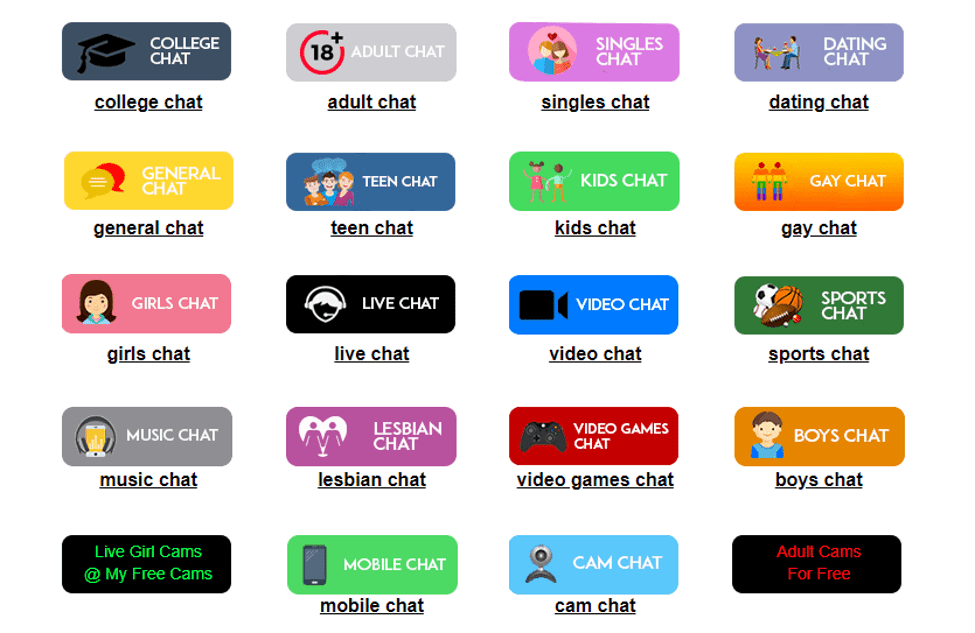 Chat Avenue is one of the biggest fish in the ocean mainly because of the number of chat rooms it offers. The site is quite elaborated and separated based on gender, age, and sexuality. 
College chat, sports chat, singles chat, gay chat, dating chat, boys chat are few of its chat rooms. There is no need to register, and the website is compatible with all smartphones and tablets.
Expand your social network with this free website to do Video Chats with Strangers.
9. Lovoo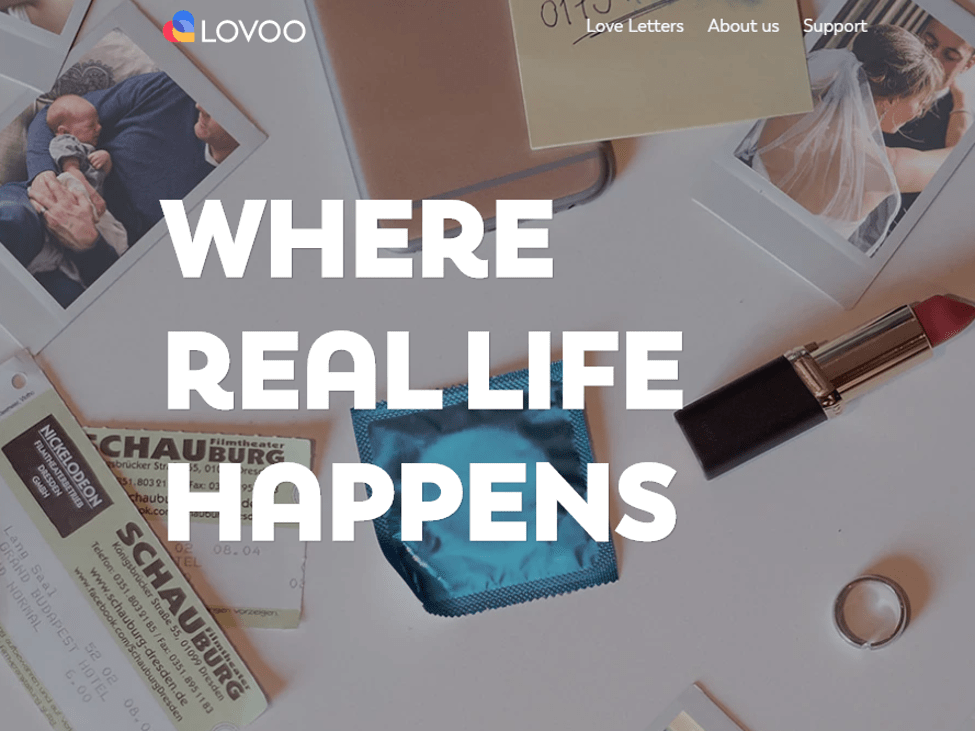 Lovoo is an attractive video chat website. It enjoys a massive user base, which means you can instantly connect with people with similar interests and preferences. Whether you are looking for a dating partner, friend or just a stranger to share your feelings with, Lovoo is the place for you. 
You can also filter your search and share media across the platform.
10. Just Chat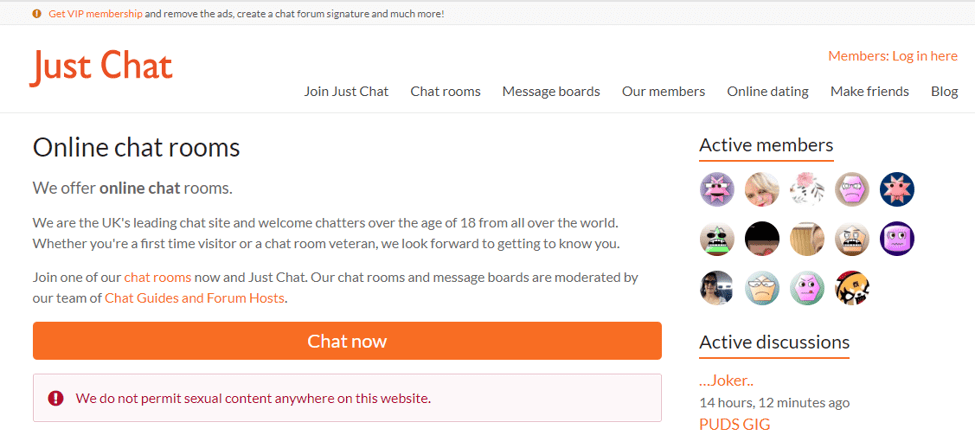 Next on our list of Online Video Call Websites is Just Chat. It offers a highly interactive platform to connect with people globally. 
It is a UK based chat website that also allows you to connect with your email pen pals.
11. Chatki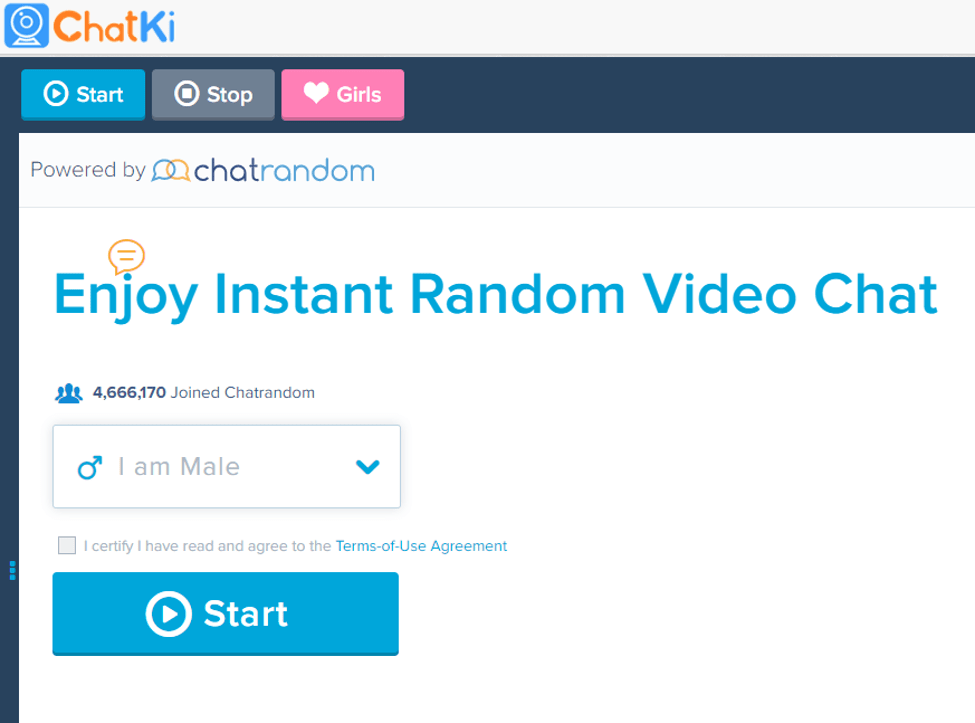 Last on our list of websites that offer Video Chats with Strangers is this incredible site called Chatki. It offers easy and simple ways to meet new people and connect with strangers.
You can filter your search based on age, get into private chats, make new friends and also share media. If you wish you can also opt for its subscription plan to enjoy added features.
Concluding Words
All the above-mentioned websites offering video chat online services are some of the best platforms to meet new people, make new friends and do audio and video chats.
The features provided by these chat rooms are limitless and they connect you with strangers from all over the world. Pick the one you find the best, the choice is yours. Make a buddy online today!