Video communication services are an integral part of today's technological world. But do you think that just having a high-end camera with an in-built webcam will be enough for you? Not really. A good camera along with the best webcam software is what will take your experience to the next level.
There is no denying that a lot can be done with a camera, but when clubbed with the right software, it can do wonders. It can be used for clicking wide-angle selfies, recording videos, video calling with your loved ones, and many other thrilling things.
From necessary activities to fancy tasks, the webcam software can be used for "n" number of things. Keeping in mind these varied user requirements, we have compiled a well-researched list of some of the best webcam recording software for you.
Each of our picks stands out on some of the other parameters, which includes a slick user interface, impressive frames, graphic effects, editing tools, and many more.
Let's now take a quick look at the top webcam software for Windows 7/8/10.
What Are The Best Webcam Software for Windows 7, 8, 10, 11 in 2023?
Check out our well-researched list below to know about the top webcam recording software available in the marketplace currently.
1. ManyCam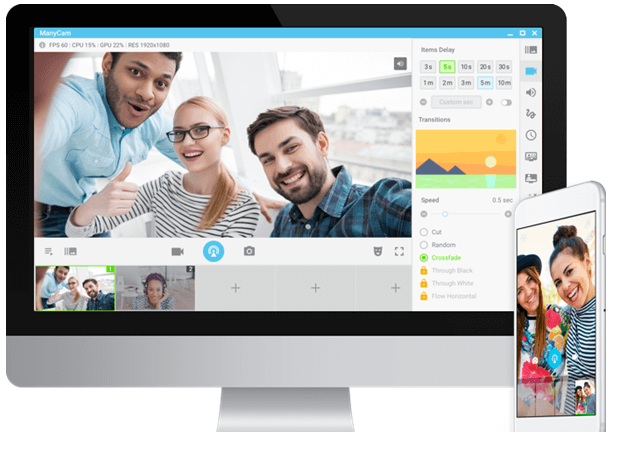 With its extensive list of features and offerings, ManyCam surely deserves a place on the list of Best webcam software. It is an incredible tool with simple and convenient working. ManyCam can be easily integrated with your Game Capture features, Skype account, Facebook, Tumblr, Youtube and can also work as a screencast for your PC screen.
You can use it to alter the background of your video stream and for adding multiple effects like stickers, backgrounds, 3D effects, and face masks. In addition to this, it also supports various video sources, picture in picture, playlist, IP Camera, Mobile app, Multiple channel broadcasting, and many more.
Out of the many features, as mentioned above, it Mobile app feature captures everyone's attention. This feature erases the need of a dedicated webcam, which means your mobile phone camera is sufficient for you. All you need to do, connect your phone with your computer system. With the help of ManyCam's mobile app feature, you can use your smartphone as a webcam.
---
2. Yawcam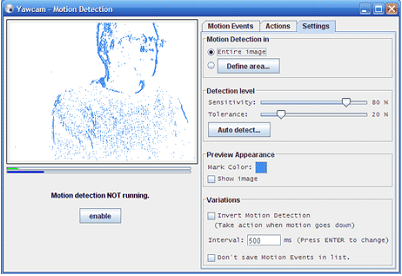 Next on our list of best free webcam software windows 7 is Yawcam. It is a free app, but that does not mean it is less than any high-end paid tool. Its voluminous list of features and benefits makes it a perfect pick. Video streaming, password protection, image snapshot, time-lapse movies, multi-language support, built-in web server, and motion detection are a few of the offerings of Yawcam. But the two most notable features are real-time video streaming and an inbuilt-web-server. You can also set a password for your videos and pictures with Yawcam.
---
3. MyCam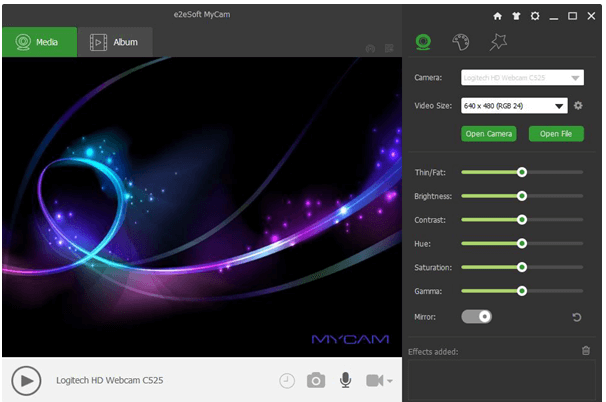 Another most popular and top webcam software for windows 10 is MyCam. It comes with a clean and convenient UI and is known to offer an array of advanced utilities. The "Album" feature is its most distinctive offering and allows you to share recorded files with your smartphone.
Major Benefits
It can be used to scan barcodes and QR codes.
It supports video broadcasting.
You can add videos and sound effects to your recording with My cam.
It comes with multiple filters and stunning effects that can be used while clicking pictures and making videos.
Enjoy videos without lag and high-quality images with its GPU image processing mechanism.
---
4. Cyberlink YouCam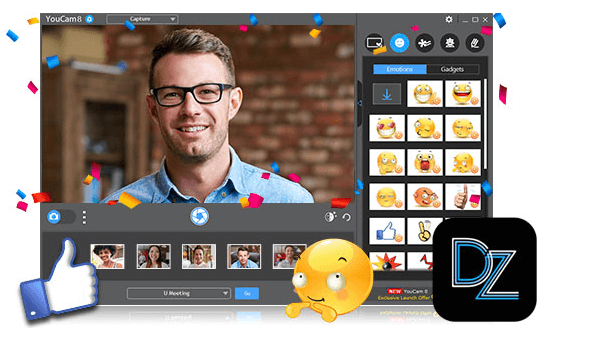 If you like the overall functionality of MyCam, you will surely be amazed by YouCam7. You can not only use it to record videos and capture images but also add various effects, frames, and color presets to them.
This best webcam recording software comes in both a free and premium version. Its free version lasts for 30 days and offers benefits like:
Face beautifying tools and effects.
Panorama and HDR photo modes.
Smart video enhancement tools.
Real-time skin smoothing effects for videos.
For users who want to enjoy advanced features like surveillance, services can opt for its premium version, which costs Standard ($34.95) and deluxe ($44.95).
---
5. Splitcam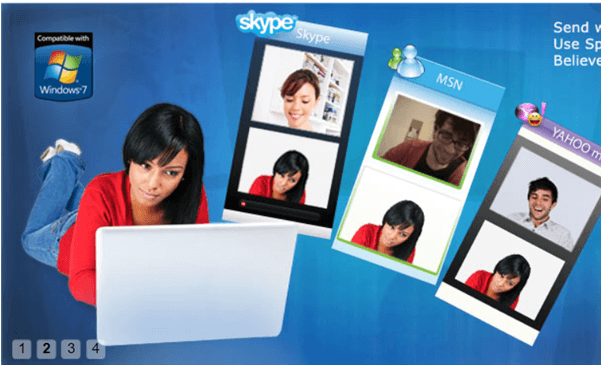 Its ability to support multiple clients makes it different from all the webcam software mentioned above. With Splitcam, you can stream numerous things with your friends on Skype and other platforms. This makes it work more engaging and is not available on any other similar software.
Read Also: How to Fix Video Driver Problems in Windows
3D Masks to give 3D effects.
It can easily sync with various streaming platforms like Ustream, TinyChat, etc.
It can effortlessly split your videos to several programs.
It can be used as an IP camera.
It offers multiple webcam effects.
It can stream your video files, webcam, and various slideshows.
---
6. IP Camera Viewer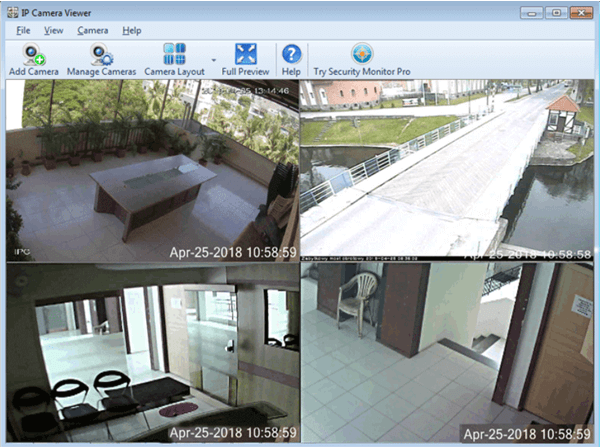 If you think that webcam can only be used for video chatting and live streaming, then you are highly mistaken. Use this best webcam software as an IP camera Viewer to monitor and shield your workplace and house. IP Camera Viewer can support up to 1800 IP camera modules. It also gives its users multiple customization options like coverage area, frame rate, orientation, and many more.
You can use it to record videos in various resolutions and varied sharpness, contrast, and saturation. It works incredibly well on different Windows versions, including 10/8/7/XP/Vista/2012 and 2008.
---
7. Photo Broth Pro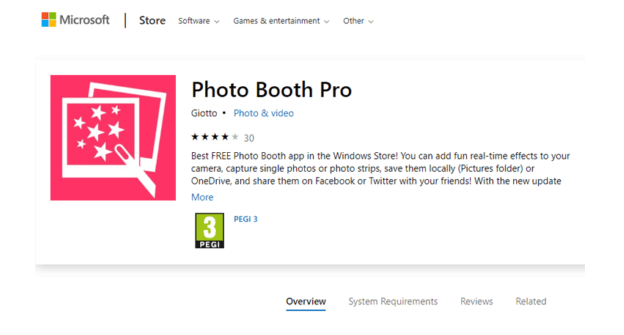 Photo Broth Pro is a highly popular and widely used webcam. This excellent webcam software comes at no price and is perfect for supporting clear and crisp video communications. It takes care of slow loading speed and avoids your camera from lagging.
Its user interface is user-friendly and has many hotkeys attached to its name.
Read Also: How to Update Video Card Drivers in Windows 10
You can add filters, effects, and stickers to it.
It also offers various beautification tools that can make your videos and photos look good.
It can record high-quality pictures with real effects.
---
8. Webcam Toy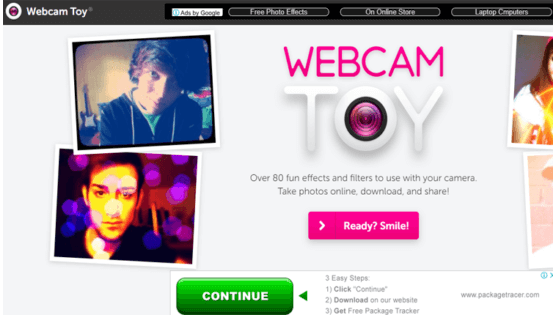 Add a fun quotient to your video calls with Webcam Toy. This browser-based tool comes with a large basket of effects and filters to choose from. It is entirely free of cost and is exceptionally easy to use. Download it today to click pictures, download them, and upload them on your Social media accounts.
---
9. Logitech Webcam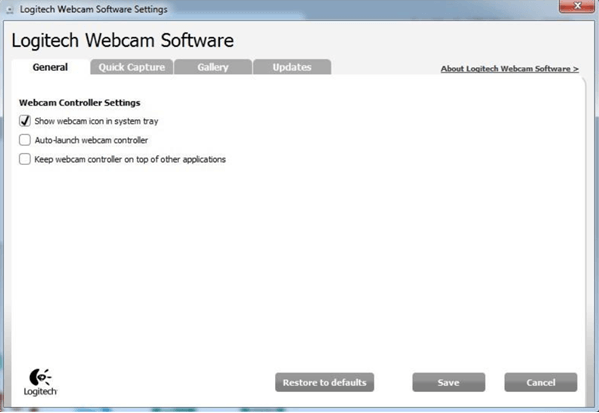 Who doesn't know about Logitech Webcam? Previously known as Quickcam Express, the Logitech webcam has been in the market for quite some time now and is readily available on the Windows app store. Use it to record videos and take images; additionally, it can also be used to detect motions and for adjusting your camera's sensitivity. It's a good pick for users looking for a sound surveillance system.
---
10. FakeWebcam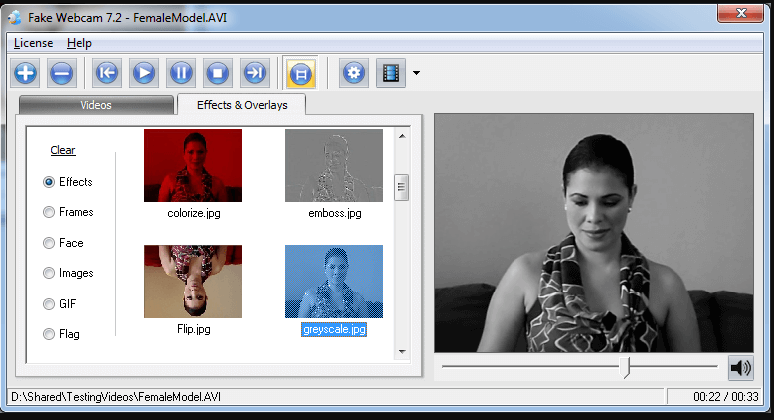 The next tool on our list of best webcam recording software is FakeWebcam. This virtual webcam works just like a real one and is highly easy to use. Use it to add various overlays and effects with the filters it offers.
---
11. Debut Video Capture and Screen Recorder Software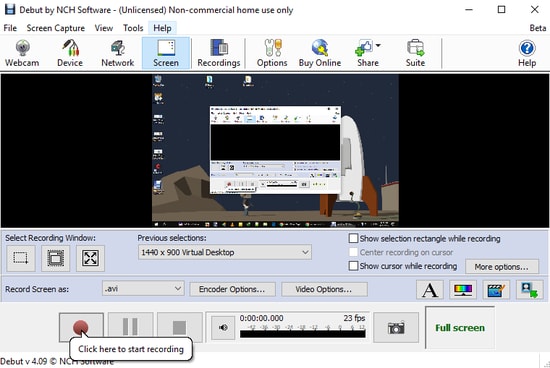 Debut Video Capture Software is another feature-rich webcam solution for Windows 10, 8, and 7. It allows you to record videos from a network IP camera, webcam, and other external sources. It comes with a screen recorder tool that lets you record your computer screen, gameplay, movies, or any other streaming videos.
You also have the option to use its video overlay feature which helps you to record your webcam and device's screen simultaneously. This software is available for download for non-commercial use.
---
12. GoPlay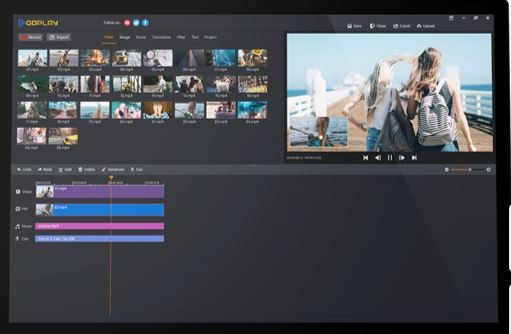 GoPlay is the best webcam software that you can use to record videos with your voice. Plus, with the help of GoPlay, you can also add captions to your videos. And, without any annoyance, you can remove the background noise from the video. Moreover, the tool offers numerous varieties of video effects. You can also share the videos directly to other social media platforms such as Instagram, Facebook, and YouTube. Effectively, it supports HD resolution along with editing the speed of video and audio. Basically, it is a perfect application for recording fast-speed games up to 60fps and GoPlay is an ideal option for streaming too. GoPlay is highly compatible with Windows, Android, and iOS. 
---
13. Movavi Screen Recorder
Next on this rundown is, Movavi Screen Recorder, one of the leading webcam and screen recording software. This application is used for screen recording, capturing, streaming, video calls, and many more. With this application, you can be able to capture a full HD video at 60 fps (frames per sound). Additionally, this application provides ready-to-use templates. Sounds impressive no! With this amazing tool, you can be able to share the results directly on Google Driver, Movavi Cloud, or YouTube. And, to capture the screen audio with Movavi you do not need extra hardware. Movavi Screen Recorder is highly compatible with Windows and Mac. With this software, you can also record webinars and streaming videos with ease.
---
14. Webcamoid: Ultimate Webcam Suite
The next best free Webcam software is Webcamoid. It is used for live streaming, capturing screenshots, and recording screens. Moreover, it has advanced adjustment possibilities for pictures and videos. You can edit the contrast, saturation, or brightness of the image using the simple slider or simply entering the number.
Also, it allows automatic adjustment for temperature, backlight compensation, white balance, and gain. The not-so-ordinary flash function automatically brightens the screen before capturing pictures. The software also supports VLC playback support.
As the software is available for free it is a tremendous option for Webcam software for Windows, Mac, and Linux users. However, the only drawback is it lacks the default options.
---
15. NVIDIA Broadcast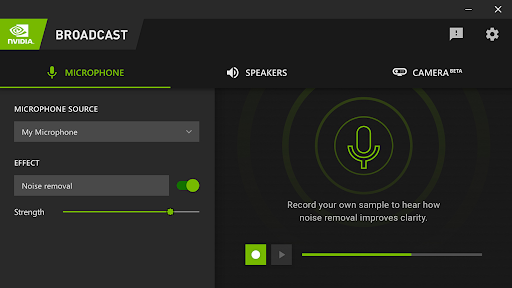 The last name in this list of the best free Webcam software for Windows is NVIDIA Broadcast. This is amazing software that is used by millions of gamers and professionals worldwide. The smart and futuristic features of the tool allow you to get amazing streaming and broadcasting results. Your streamers will get amazing quality with clearer sound with this tool.
The best part about this tool is the AI-enhanced voice and video features. The presence of these features means that the tool ascertains the background audio and video and optimizes the same for the best experience of viewers or streamers.
The tool is available for Windows devices only but makes up for the same with its advanced features.
---
Closing Words: Best Free Webcam Software 2023
In this blog, we have discussed some of the best webcam software for Windows 10,11 that you can install right now. We have shortlisted this software based on their ease of usage, versatility, offerings, and UI. Refer to our list and choose the one which suits your requirements.
Prachi Dani is a technical content writer who specializes in areas of science and technology. She is highly up to date with technological transitions and transformations. Writing is not her passion but the only thing that carries satisfaction in life. If not writing, you may find her engrossed playing action games on her treasured smartphone.
Subscribe to Our
Newsletter

and stay informed

Keep yourself updated with the latest technology and trends with TechPout.
Related Posts