Gone are the days when people used to rely on text messages and calls. With the growth of technology, video calling is gaining popularity at a skyrocketing speed.
High-speed video calling is the thing everyone talks about nowadays. Thankfully several online video calling apps for PC are available to cater to this ever-growing need.
These apps offer a great platform to communicate with your loved ones as if you are talking with them face-to-face. Our blog here will talk about some of the best video calling software for PC. 
Let's get started to explore this fabulous and stunning way of communication. 
10 Best Video Call Software For Windows: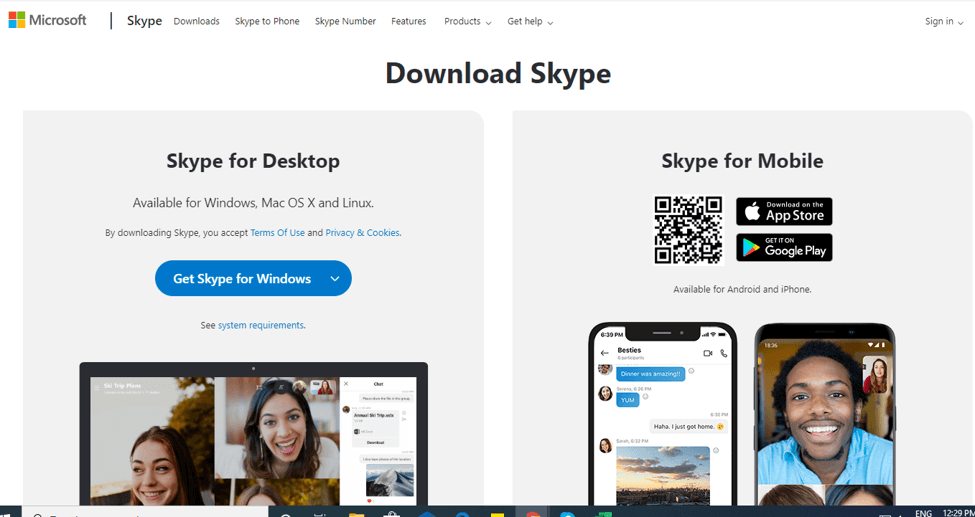 First on our list of video call software for PCs is this incredible tool. Skype is a highly popular platform and enjoys a rich user base. 
The incredible set of features and offerings of Skype ensures that you get a smooth video-chat experience. 
With this power-packed tool, you can do a lot of things, you can do a full-screen video call with it and even mute the video in an ongoing call. Apart from this, it also supports easy networking and finding a friend on it is fairly simple. 
Just create your account, find your friends and start video calling.
Read Also: Top 10 Best Video Editing Software for Windows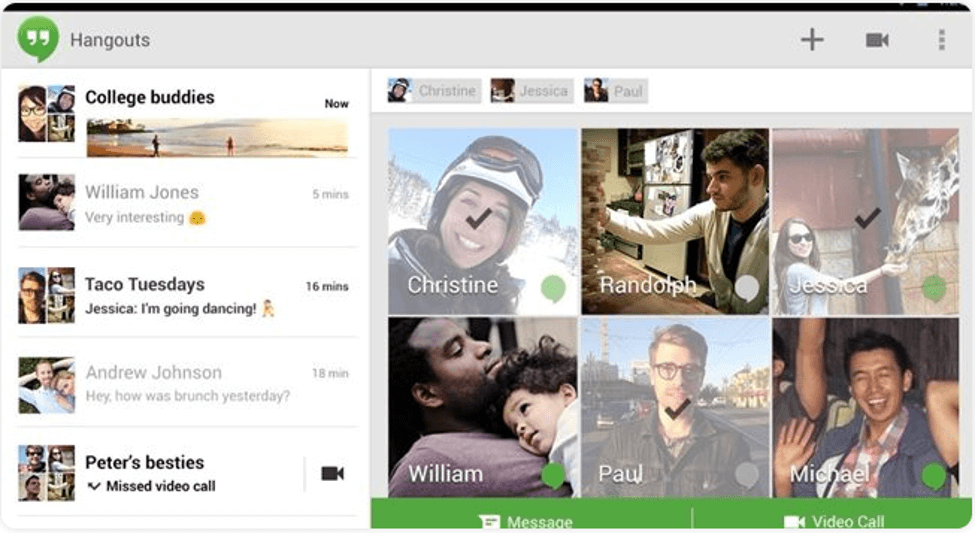 Another best and free video call software that you can pick in 2020 is Google Hangouts. The application first came as an official in-built part of Google's Hangout social media platform. 
With this stunning application, you can enjoy having video chat with up to 10 people at a single time. You can have one-on-one conversations with your loved ones, share photos, GIFs, emojis and much more. Apart from this you can use it to send text messages, make audios and uninterrupted video calls.
With its simple interface, you can find your friends very easily and the app syncs quite smoothly with various platforms including smartphones, iOS, and Windows.
Use it today to experience a secure way of video calling.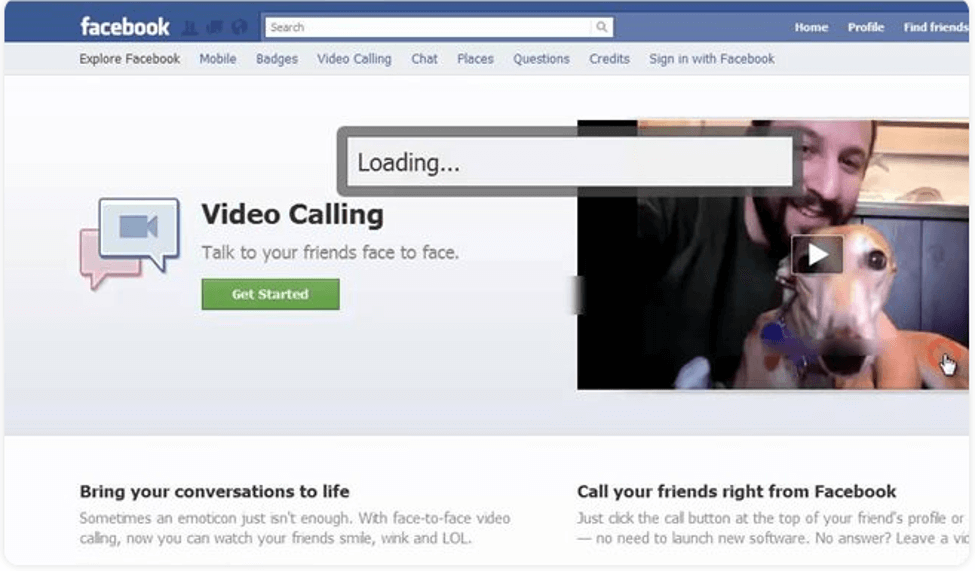 Our next pick comes from the Social Media giant, Facebook. Facebook video chat offers a simple and smooth way of exchanging text messages and doing video chats. 
See your dull conversations come to life with this feature-rich tool. Creating an account on it is fairly simple, and you can use it to share emojis and reactions with your friends, share stories, send your live location, play games, and whatnot. 
All-in-all Facebook Video Chat comes with great functionality and features and can be a good pick for you.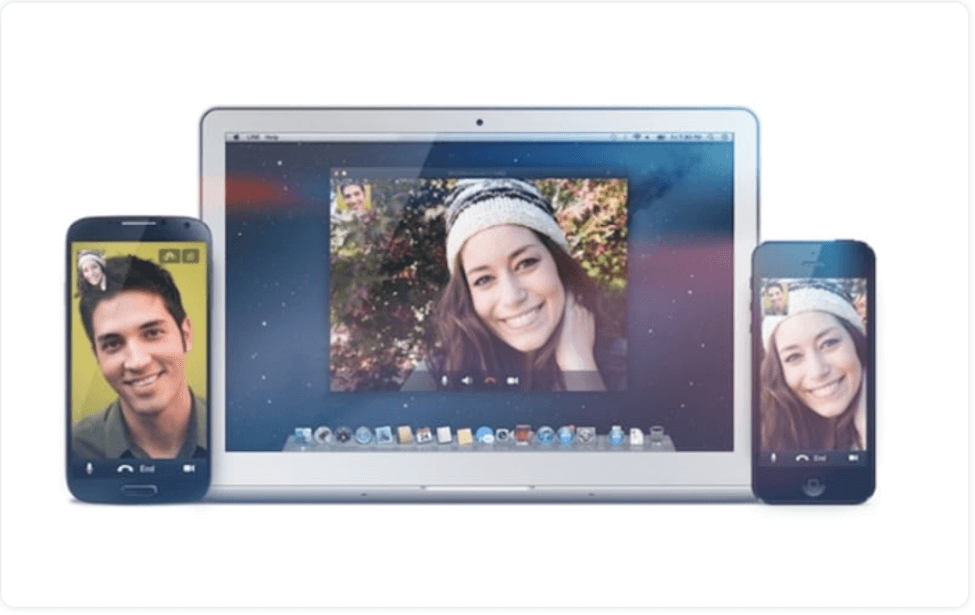 The line is a well-known video calling app in Asian countries. The application works smoothly on smartphones but also performs incredibly well on desktops. Loaded with multiple high-end features it also ensures to deliver stunning video feeds.
Apart from this you also get a massive collection of emotions with it which adds on to your video chat experience. You can also use it to send audio messages and snapshots with your friends and fellow contacts.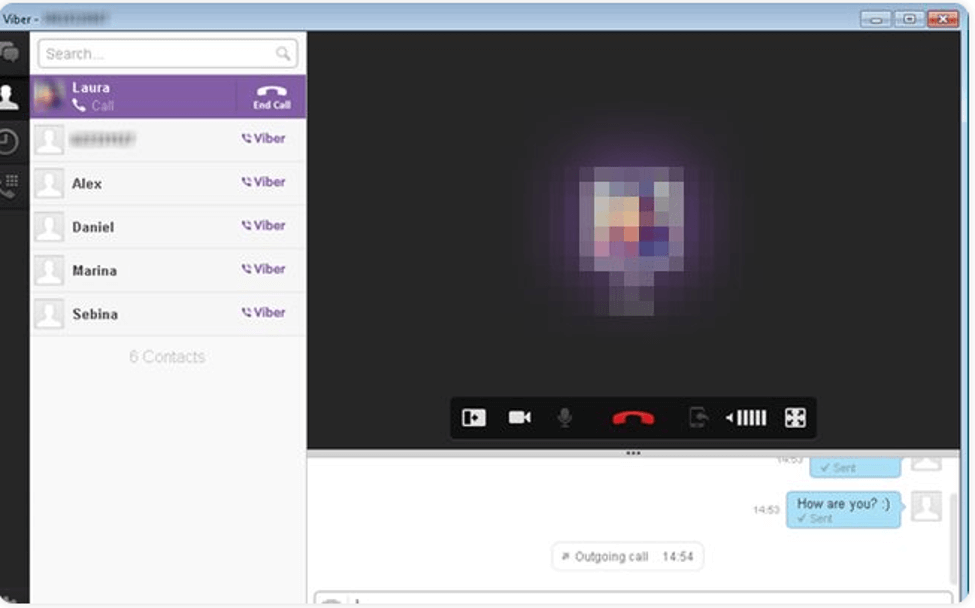 Next on our list of best video calling software for laptop and desktop PCs is Viber. It is a well-known name in its category of software and provides a good platform for uninterrupted video calling services. 
It works fairly well on almost all platforms and comes with a clean and convenient working. On the top, setting up an account on Viber is very simple, just enter your mobile number and you are good to go. 
Find and add your friends to your contact list and start video calling.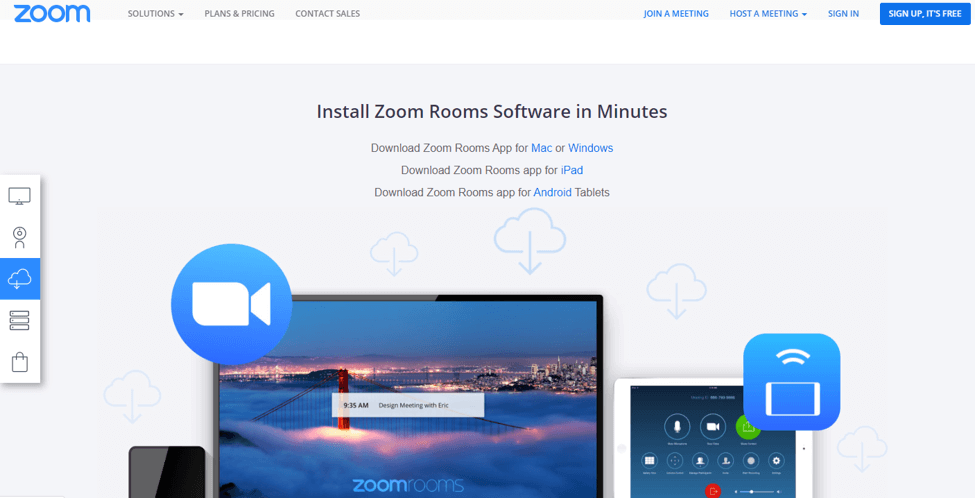 Zoom is a global platform that aims at providing tremendous opportunities to its customers in the field of video calling. Portable display sharing and breakout rooms are two of its distinguishing features.
You can add up to 100 contacts to your profile. Apart from this, a great display screen, high-quality video talk are a few of its other notable features. 
Use it for multi-screen video sharing, enterprise remote management, calendar integration to schedule various meetings and much more.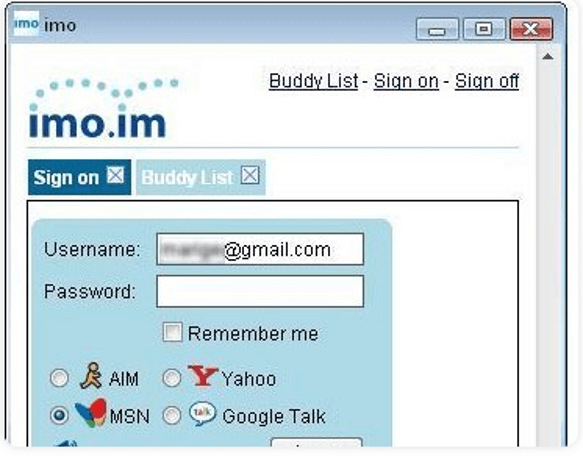 Imo is another best video calling software that you can consider for your Windows PC in 2020. The software comes with powered with multi-tool support and an easy-to-use interface. You can use it on your smartphones as well as on your desktops. 
In addition to this, it also offers several happy and cool stickers that add on to your video calling experience. The app can work well on smartphones, desktops and also offers an extension for Chrome browsers. 
Pick this best and free video call software and enjoy hassle-free video and voice calling with your friends.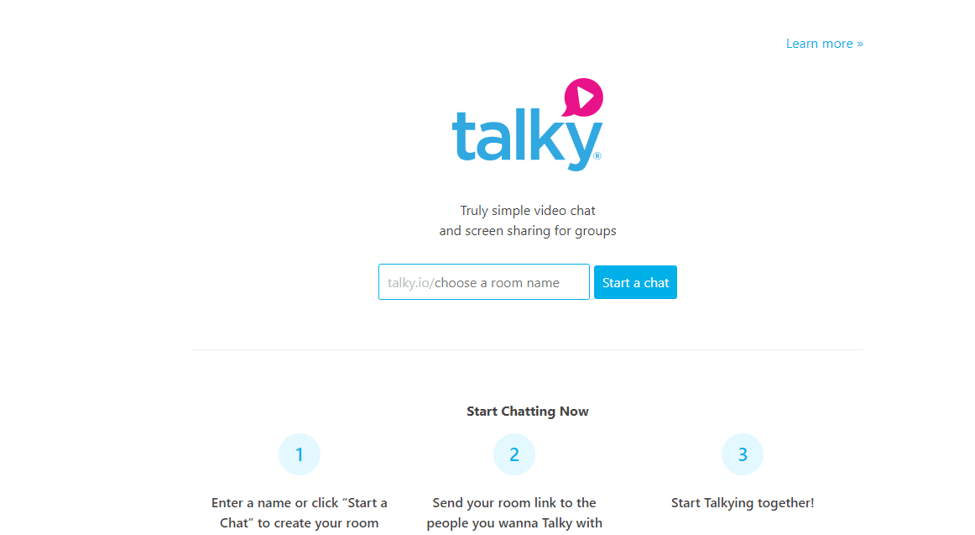 Still finding it difficult to pick the best video call software for your Windows PC, Talky can be of great assistance to you. The application does not ask for any information exchange and is very simple to use. 
You can add it and complete the set-up process within seconds. Use this incredible platform to experience high-quality video calling and enjoy added benefits like bolted rooms and screen sharing.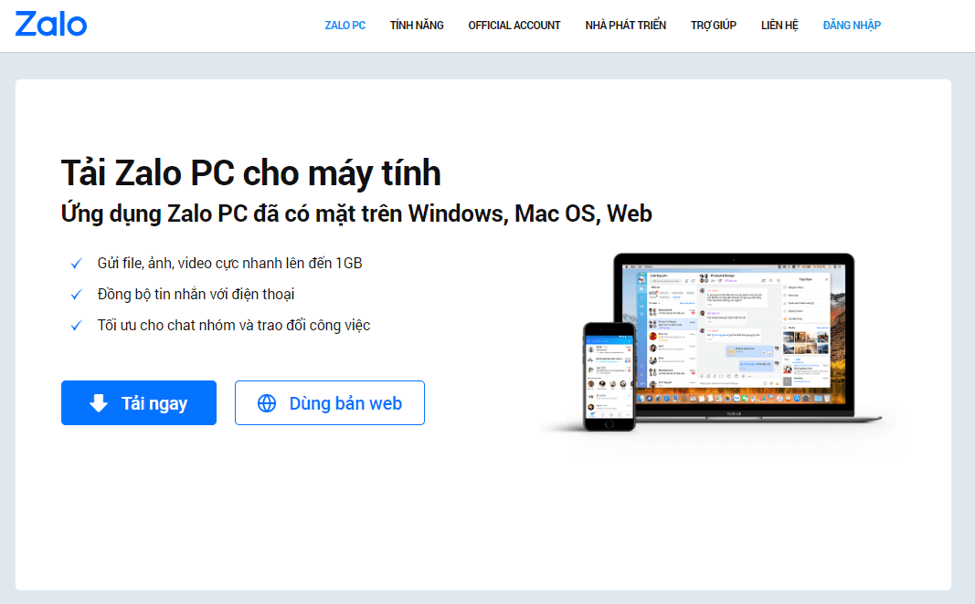 This is a relatively new video calling software but comes with a lot of useful functionalities and features. It works well on iOS, Android and Windows platforms. 
You can use it to do video calls with your friends, share stickers and emojis, discover other people who are using it in nearby locations and much more.
All-in-all it is a good choice to make.
Read More: 17 Best Free Video Sharing Sites Like YouTube 2019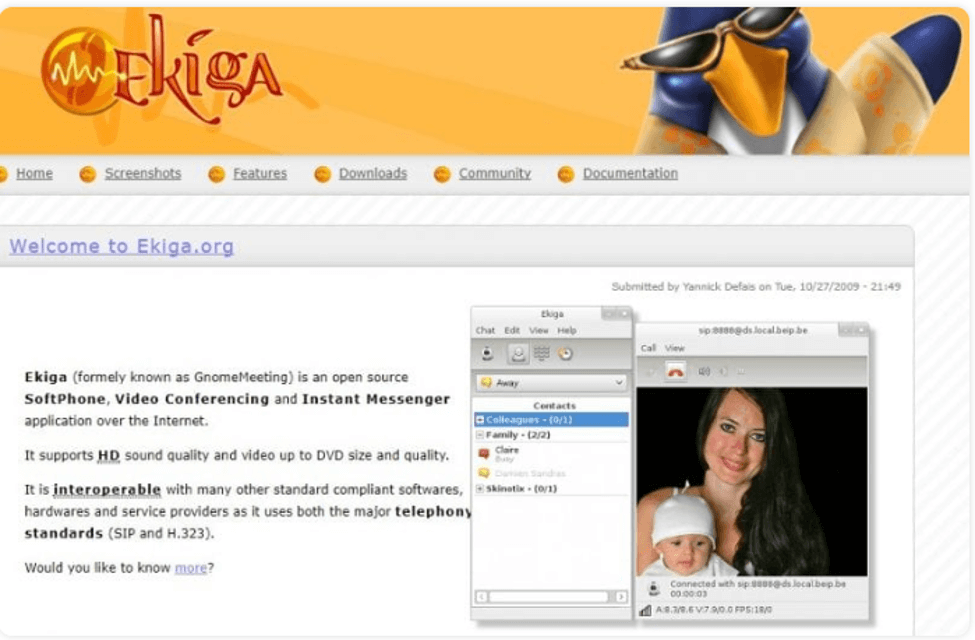 Next on our list of Video chat software is Ekiga, initially known as GnomeMeeting. It is an open-source video calling platform that also works as an instant messaging platform. 
If you wish to experience HD sound quality and a great display screen then pick Ekiga.
Our last pick is this amazing web-based video calling tool. Setting it up is very easy, just log in and you are good to go. 
Use it to get a customized video calling experience, it can be set up within any web-browser.
Conclusion
That's all friends, I hope now you have a fair deal of ideas about some of the best video calling software that you can pick in 2020 for your Windows PC.
All the tools mentioned above are excellent in what they do and ensure uninterrupted communication. Make your choice and start video calling your friends.
Prachi Dani is a technical content writer who specializes in areas of science and technology. She is highly up to date with technological transitions and transformations. Writing is not her passion but the only thing that carries satisfaction in life. If not writing, you may find her engrossed playing action games on her treasured smartphone.
Subscribe to Our
Newsletter

and stay informed

Keep yourself updated with the latest technology and trends with TechPout.
Related Posts