Is your antivirus software eating away too much system resources? Are you considering replacing it with a lightweight antivirus so that you can use it without encountering problems with your system?
An advanced antivirus is capable of many things including ransomware detection, removal of all potent forms of malware, and a lot more. But at the same time, installing and using advanced antivirus tools can be too heavy on the system resources.They are pricey and use the RAM extensively besides consuming heavy power and making the PC run slowly.
Lightweight antivirus software for Windows 10 on the other hand uses less system resources yet provides adequate protection from malware attacks.
We have, therefore, found out and listed down the best lightweight antivirus tools that have a good reputation and can be mostly used for day-to-day works.
Things to Consider Before Choosing an Antivirus Software
Here are the few features that you should search for before installing an antivirus software on your computer:
The antivirus application should not be using your system resources heavily.

The antivirus software should be capable of detecting, blocking, and removing a huge range of malware such as viruses, spyware, ransomware, keyloggers, rootkits, Trojans, etc.

The antivirus should be effective against phishing attempts.

The antivirus software should be efficient in detecting zero-day threats.

The antivirus should be capable of frequently updating the virus definition.

The antivirus software should be reasonably priced.

You should also see whether the antivirus includes some additional features like in-built firewall, VPN, parental control features, password manager, etc.
Best Lightweight Antivirus for Windows 10 In 2021:
If you are on the lookout for lightweight antiviruses for Windows 10, then here are the top 11 picks for you.
1. Kaspersky Total Security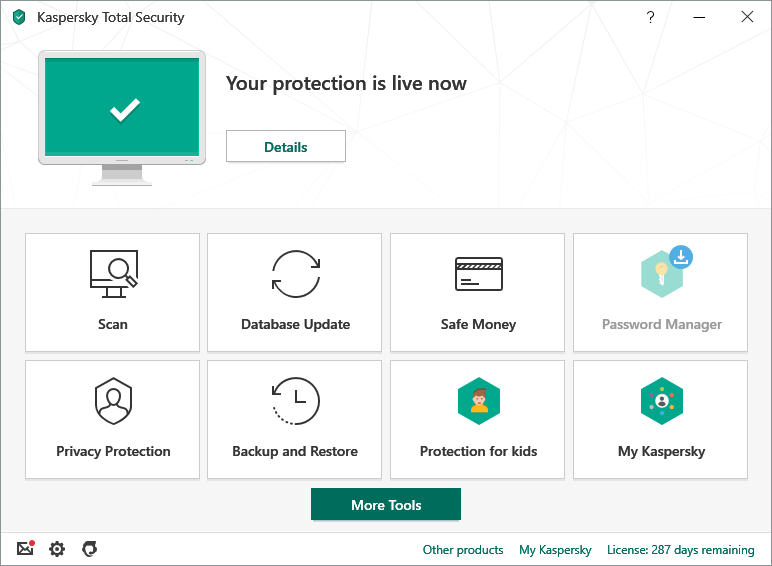 If you are seeking the best lightweight antivirus for Windows 10, then here is an ultimate tool that can serve the purpose. It consumes less system resources, therefore, it can be used without any worries. 
An award-winning antivirus solution from Kaspersky labs offers many brilliant features to detect and remove malware, crypto lockers, etc besides backing up your data
Essential Features:
Offers bank-grade encryption facility to protect netbanking use.

Includes advanced parental control features and a VPN feature to encrypt data.

Real-time scanning and email scanning detects malware and phishing attempts.

Provides webcam security along with anti-ransomware and anti-spyware features.

Users can utilize Kaspersky Security Cloud to store data and manage passwords, etc.

---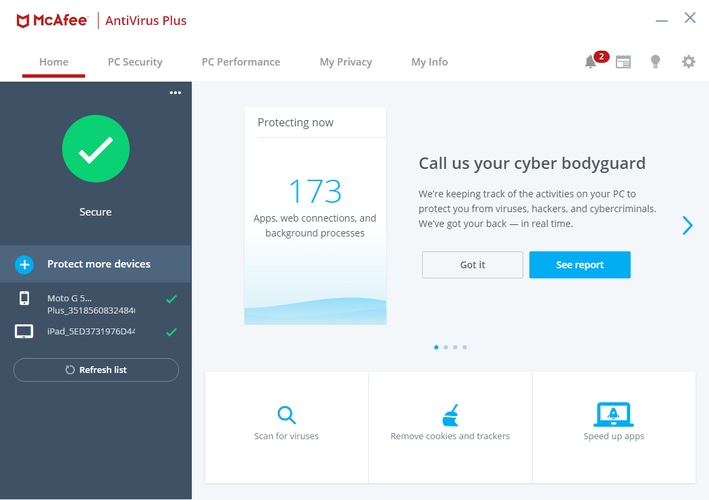 As the name suggests this antivirus software for Windows and Mac offers total protection. Unlike other lightweight antivirus on this list, McAfee offers some of the best protection features. This antivirus software has home network security, performance optimizer, password manager, and safe web browsing-like amazing features.
The software cannot be included in the list of free software as it requires a subscription to use and has no free malware removal feature. According to your requirement, you can choose the plan. It offers three plans including Individual/couple, single device, and family plan. Depending on the offer the prices can go down. We would suggest you to buy the software when offers are active. Apart from this, there are many other features that are offered by this Kaspersky alternative. Some of them are listed below.
Essential Features:
The antivirus protects your financial and personal information from fraud
Irrespective of the network you can browse freely as the software protects data
Notifies the user about fraudulent sites and dangers
It offers bank-grade VPN encryption
---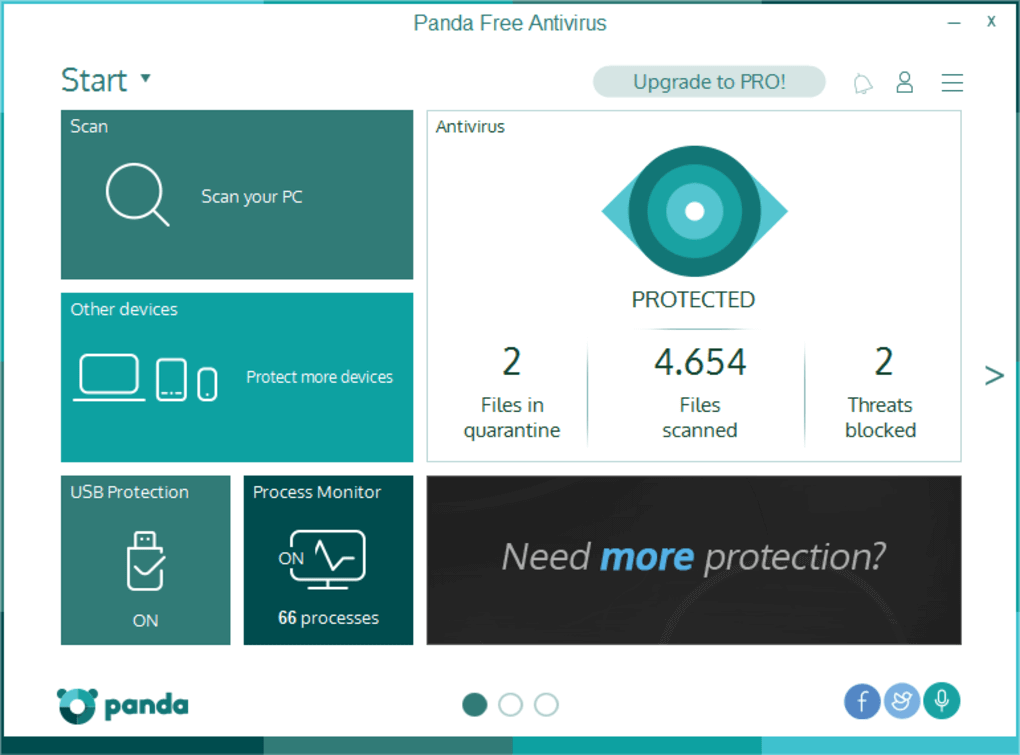 Being a lightweight antivirus for Windows 10, this app is another best solution to manage your system's security needs effortlessly. The app has a clean UI with an intuitive dashboard, making it easy-to-use application for novices. 
Although a free tool, users can still obtain unlimited free VPN data with the Panda Dome Premium plan, otherwise it has a data limit of 150 MB per day.
Essential Features:
VPN feature saves your system even on a public Wi-Fi network.

Includes a firewall to block intrusions.

A free PC recovery system can be availed with the panda rescue kit.

Also offers an excellent USB protection feature.
Read Also: Best Firewall Software For Windows
---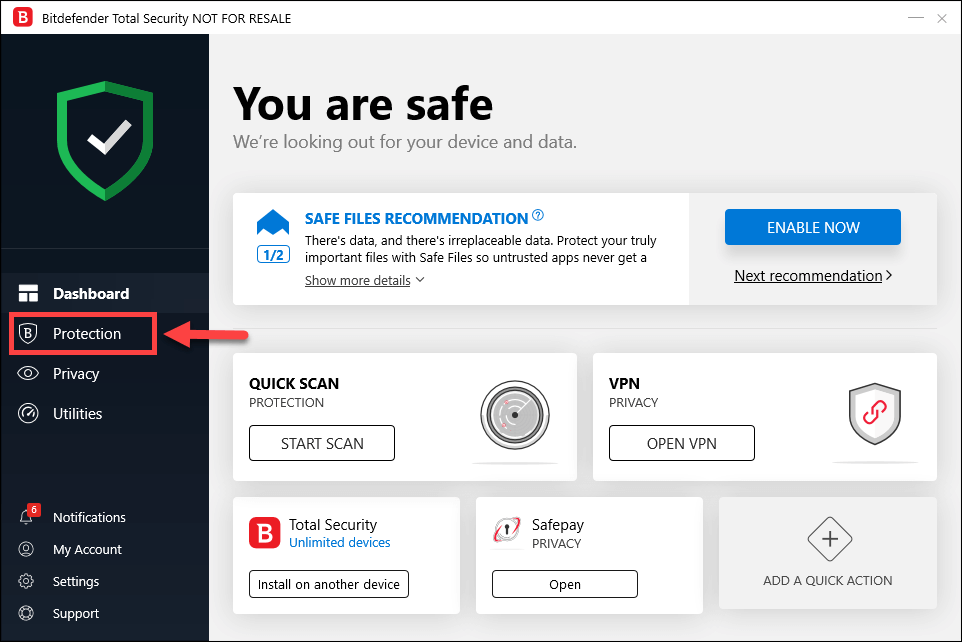 Are you looking for the best lightweight antivirus solution? Bitdefender is the tool of the next generation with the utilization of artificial intelligence and other advanced technologies. Offering multilayered protection to defend against cyberattacks, this lightweight antivirus tool is capable of malware removal efficiently.
Essential Features:
It has an in-built password manager.

Offers webcam protection.

Efficiently monitors the dark web.

Runs in the background without slowing down the PC.
---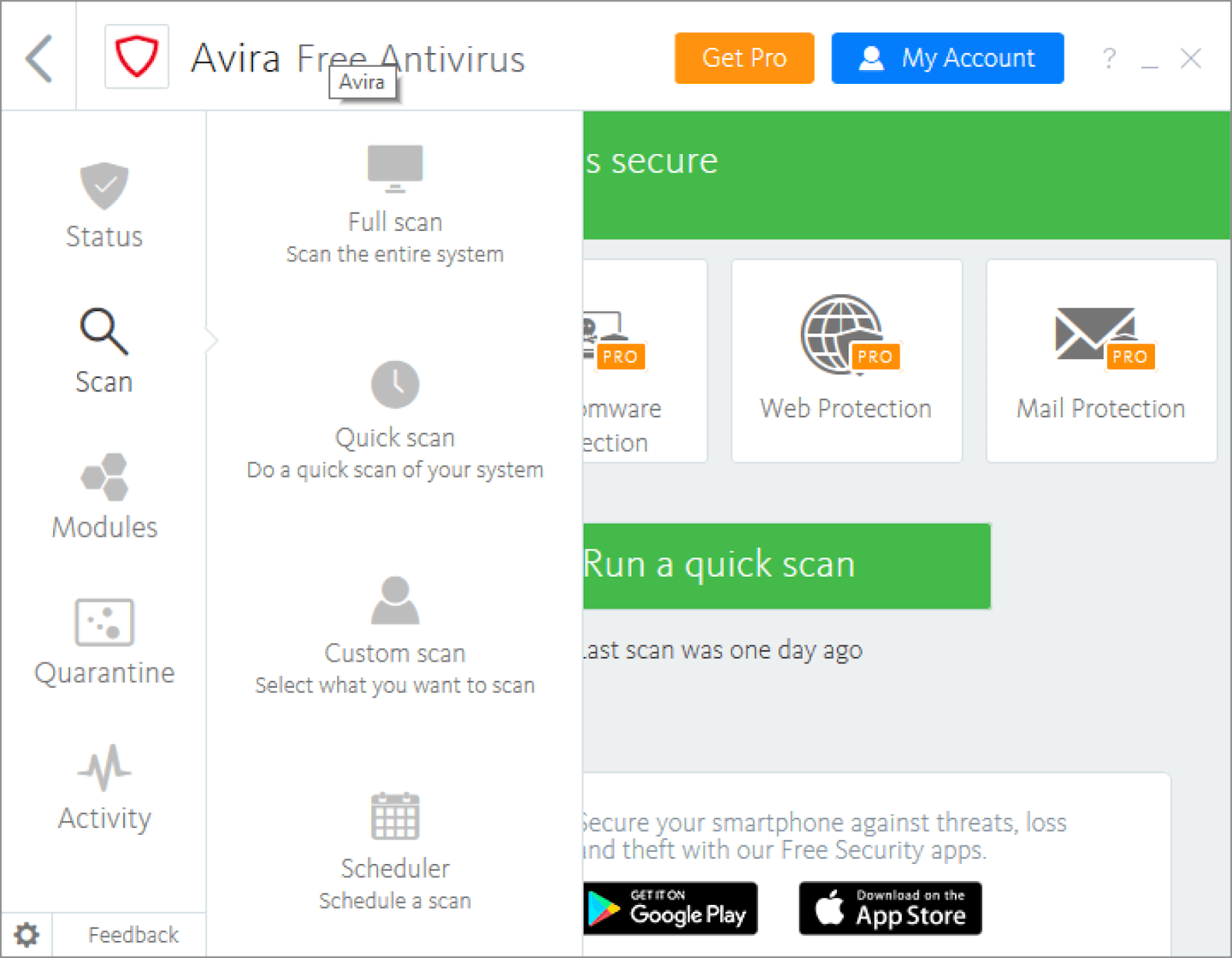 Avira free antivirus is our next pick in the category of lightweight antivirus for Windows 10 because it is extremely easy- to-use, is light on the system resources, and is one of the world's best cloud-based scanning tools.
Essential Features:
It operates in the cloud and is hence much faster.

It consumes less system resources due to its ability to operate in the cloud.

Offers effective shopping Chrome and Firefox browser extensions.

Protects a great deal against phishing scams.
---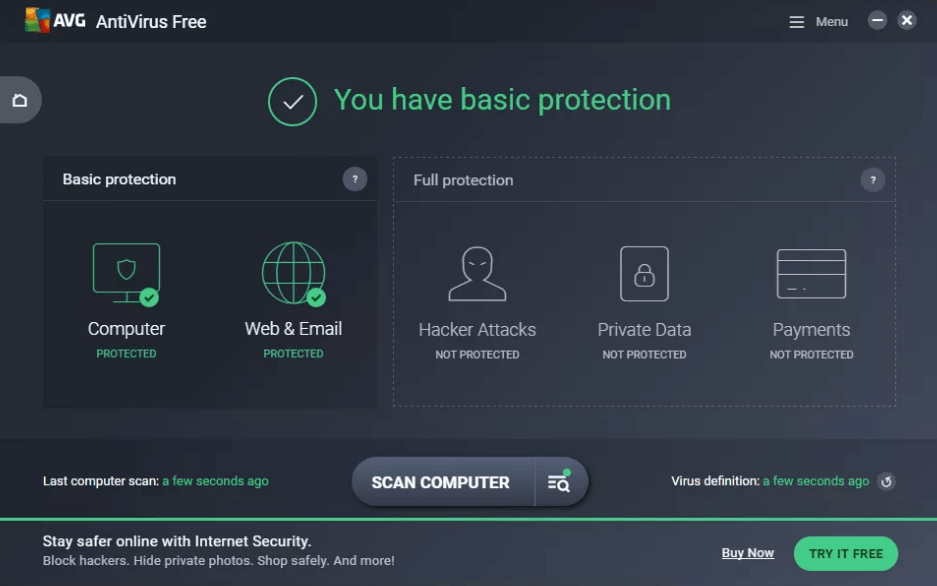 AVG antivirus tool is a free antivirus tool that is able to cater to the needs of the users in defending their systems against malware attacks despite being a lightweight antivirus for Windows 10.
Essential Features:
Capable of blocking unsafe links, downloads, and email attachments.

Automatically updates the virus definition in real-time.

Protects from spyware and other malicious programs.
---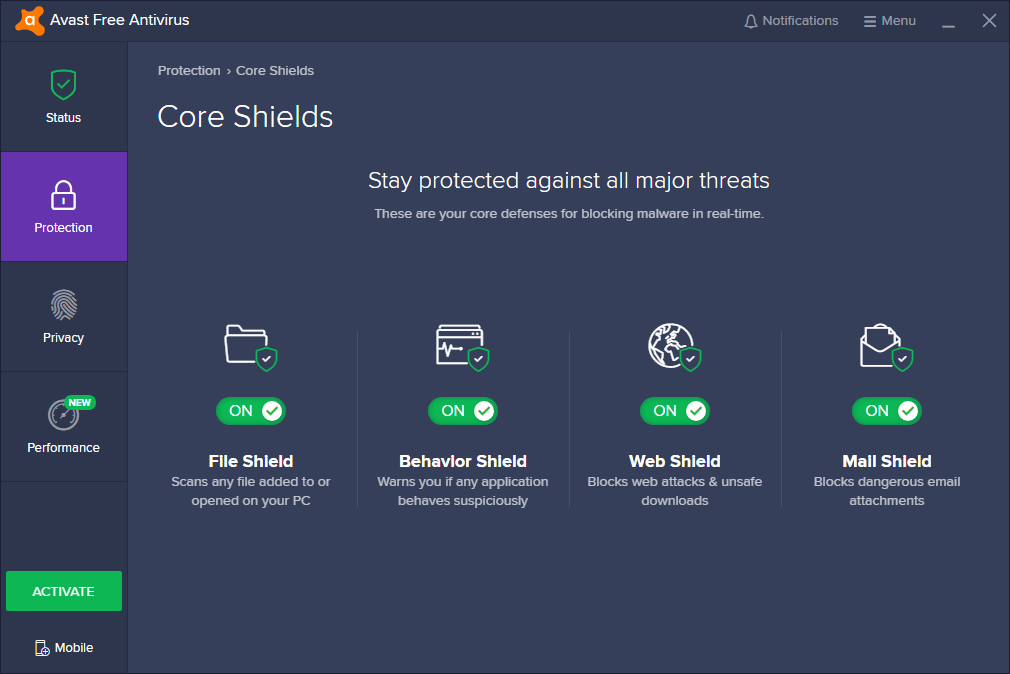 This is another best lightweight antivirus software that can offer extensive protection to your PC against cyberthreats without eating up your system resources. It has the biggest threat detection network and uses a heuristics engine to watch your system constantly to detect anomalous behavior.
Essential Features:
Detects and blocks spyware, ransomware, and phishing attacks.

Uses smart analytics techniques and machine-learning to defend a system.

Scans unknown files in real-time and sends threats to the Cloud.

Encrypts the passwords.
---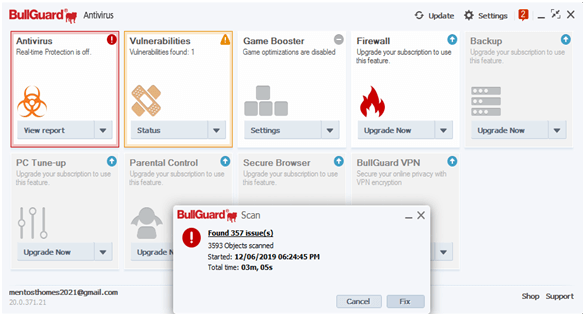 BullGuard Antivirus is another best lightweight antivirus that can defend your sytems with a number of easy-to-use services and features. This antivirus solution uses advanced machine learning and deep learning techniques to identify malware.
Essential Features:
Vulnerability Scanner detects unsafe apps and networks and alerts the user.

Offers triple-layer protection.

Optimizes and speeds up the games.
Read More: Best Encryption Software For Windows in 2021
---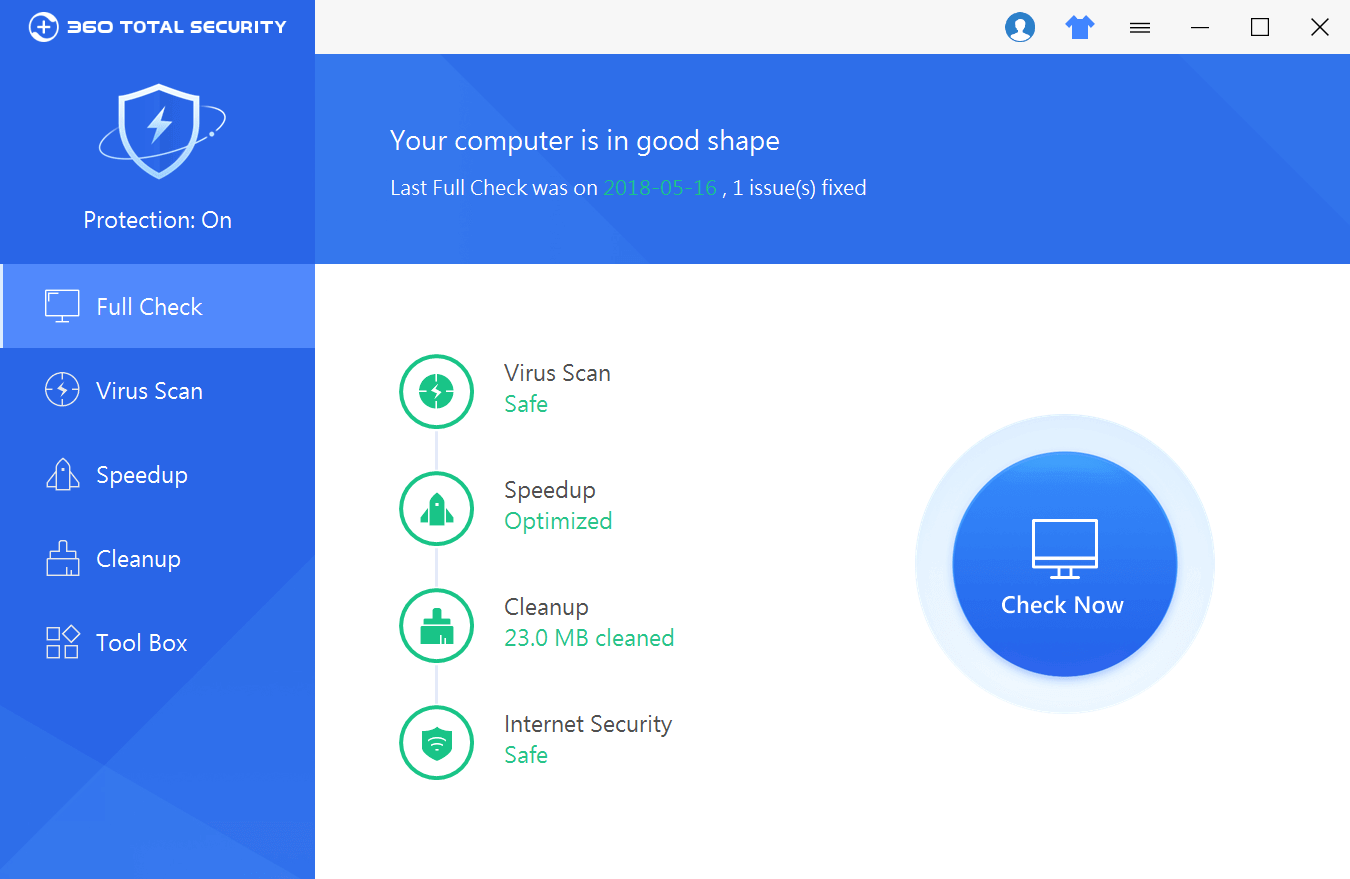 Here is another excellent lightweight antivirus that not only utilizes less RAM but also protects the computer from several online threats in a seasoned manner. It speeds up the system by wiping off junk files and also creates extra space in the system.
Essential Features:
Monitors behaviour to detect document hijacking.

Offers premium online shopping security.

Offers privacy cleaner and Wi-Fi security features.
---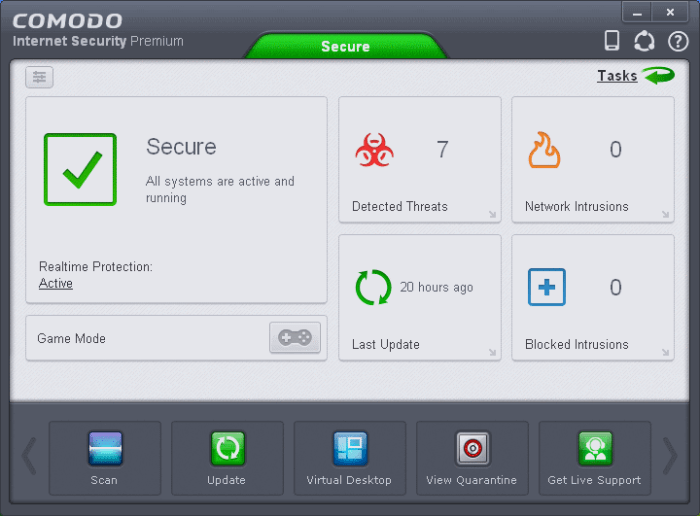 This lightweight antivirus tool is capable of handling diverse cyber threats efficiently and makes your PC safe and secure to use. Built with a zero trust architect, a heuristics engine, and in-built firewall, this antivirus application also includes cloud AV and a lot more.
Essential Features:
Prevents host intrusion.

Capable of sandboxing unknown programs.

Offers exemplary online security.

Facilitates on demand scan, on acess scan, and boot time scans.
---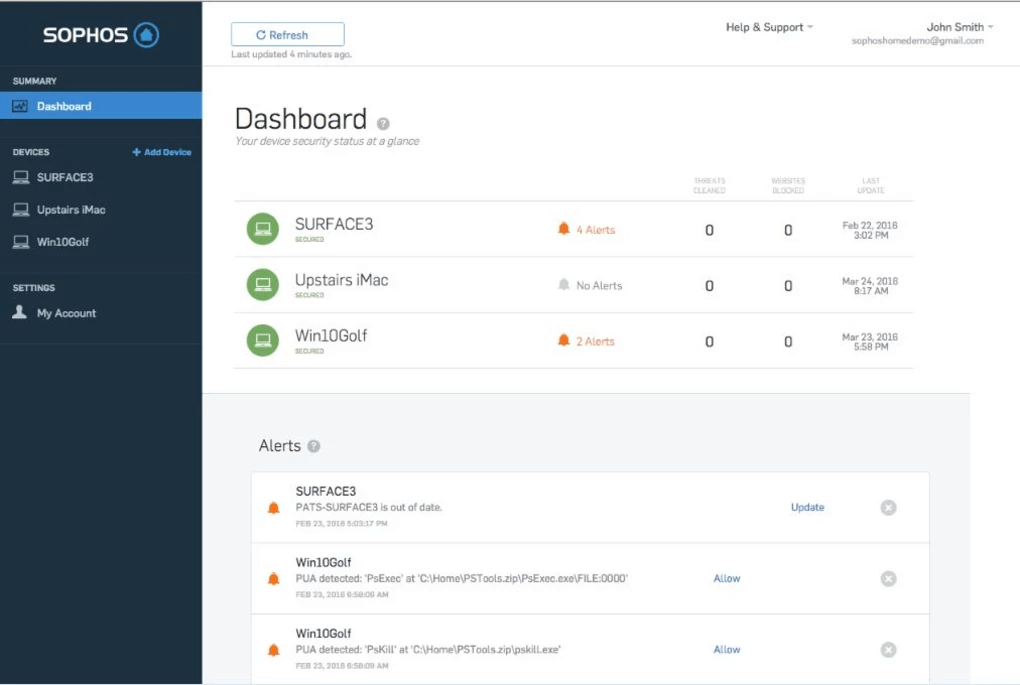 This is a lightweight antivirus solution that can protect against malware with real-time malware detection and protection. It's free version can be installed in three devices that can defend your devices against several phishing attacks.
Essential Features:
Offers web filtering tools.

Includes superb parental control features.

Also comes as a browser extension.
---
Protect Your PC with Top-notch Antivirus Protection
Thus, these were the 11 best lightweight antivirus applications that could be utilized to obtain the best protection without burning the system resources. Having advanced antivirus protection is extremely essential nowadays to combat the various forms of cyberthreats.
The Windows Defender app is not sufficient against the next gen cybersecurity threats, hence you can obtain one of the best antivirus tools from our list provided above and never worry about a vulnerable system again.
Snigdha is a technical content writer with expertise in the field of science & technology. Though she has a very diverse academic and professional profile yet she finds writing to be a creative form that she was unable to explore so far. When not writing, she can be found indulging in other forms of creativity like painting or travelling.
Subscribe to Our
Newsletter

and stay informed

Keep yourself updated with the latest technology and trends with TechPout.
Related Posts