7 Best Free Unblocked Browsers to Open Blocked Sites in 2023

You can browse the internet securely without any restrictions and unblock websites using the browsers listed in this article.
Are government regulations or company restrictions preventing you from accessing the website you want to visit? If yes, we have got the best unblocked browsers to your rescue. You can access any website you desire using these free browsers.
An unblocked browser is nothing but a proxy server allowing you to access restricted websites and other banned online content. Moreover, these browsers offer many privacy-focused features, preventing your internet service provider or websites you visit from tracking your online activities.
Furthermore, with in-built VPN support, these browsers are a great choice if you wish to unblock websites and browse without any restrictions.
Also Check the List of Best Free VPN For Windows 10, 11
However, you should use only a reliable browser to unblock sites, otherwise, you may end up compromising your data privacy. Hence, we have researched and compiled a list of the truly best unblocked web browsers. Let us look at the same in the following section of this article.
Top List of the Best Unblocked Browsers
Below are some of the best unblocked website browsers to help you unblock the sites you wish to visit.
1. UR Browser
Let us kickstart our list of the best unblocked browsers with UR Browser. It unblocks almost all websites, comes with an in-built VPN to keep your privacy intact, and boasts a virus scanner to protect your computer from virus and malware infection.
Moreover, the following are some other features of this browser that make it one of the best unblocked web browsers.
Key features of UR Browser
Availability of Ninja mode
Double 2048-bit RSA encryption key
Boasts an ad-blocker
A lot of backgrounds, themes, icons, and wallpaper to customize the browser
Gamer scanner and a media library
Also Read: Best Disney Plus Browser to Stream Videos
---
2. Opera One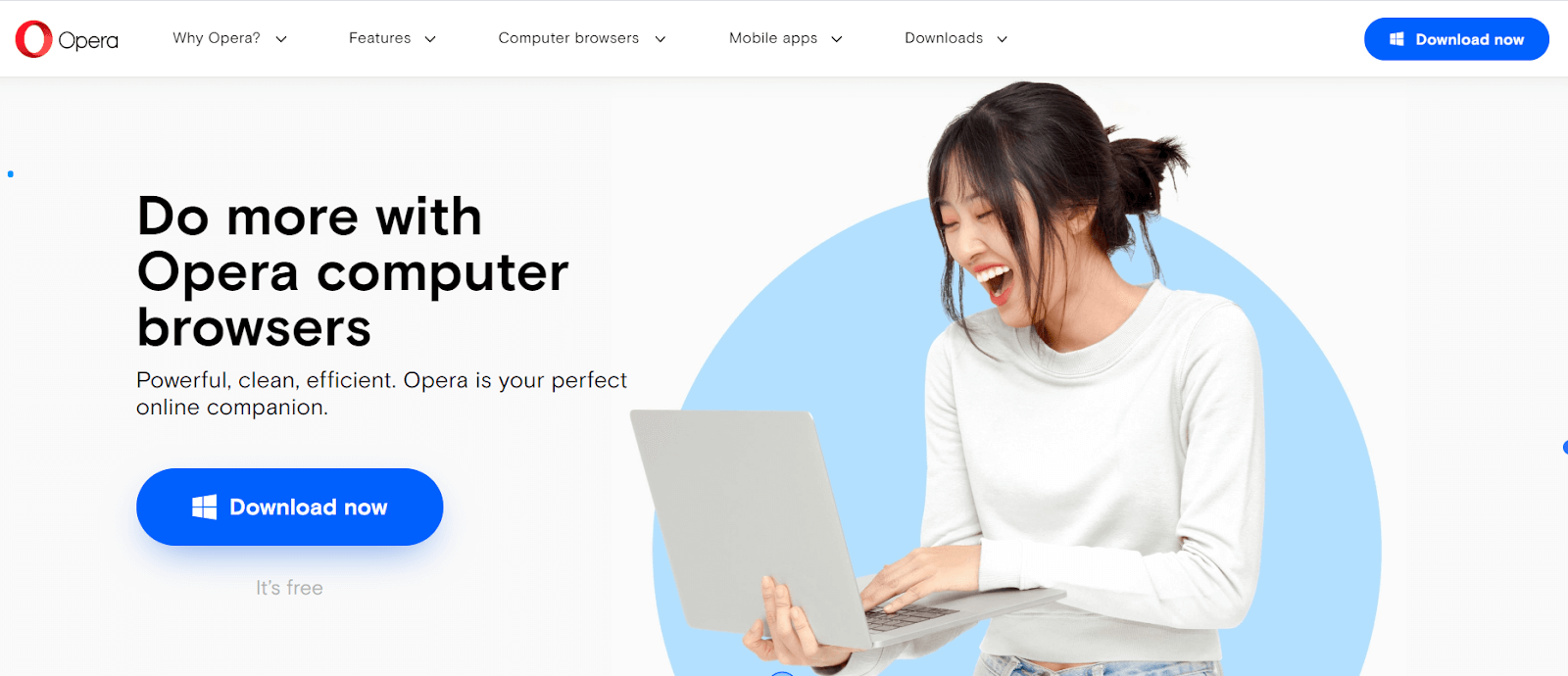 The next browser we would like to talk about is Opera One. With this AI-integrated browser, you can access restricted content on the web without installing any third-party applications.
Moreover, Opera One comes with an in-built messenger tool to chat and communicate with others and the following incredible features.
Key features of Opera One
In-built VPN
Availability of an ad-blocker
Player in the sidebar
Pinboards to save, collect, and share content
Twitter, Facebook Messenger, and Instagram in the sidebar
Snapshot tool to capture, edit, and share snapshots from webpages
Battery saver and many other useful features
---
3. Tor Browser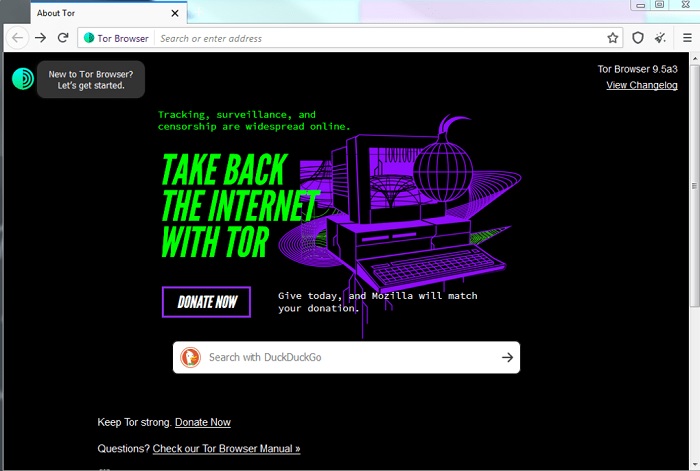 Tor Browser can be a great choice if you are looking for the best privacy-focused browser to unblock websites. It helps you access geo-restricted content by connecting you to Tor's VPN services and then changing your IP address and device location. Hence, it makes the use of VPN services possible without subscribing to them.
Additionally, Tor Browser takes care of user privacy with features like a tracking blocker and an in-built ad blocker. Furthermore, the following are a few other features that contribute to making this browser one of the best unblocked web browsers.
Key features of Tor Browser
User-friendly and customizable interface
Instant messaging, device sync, and many other collaboration features
Multiple encryption layers to protect your data
NoScript integration and portability
Also Read: Fastest Browsers for Windows 10, 11
---
4. Proxyboost.Net
If you are looking for an unblocked browser that does not require installation on the computer, you may like Proxyboost.Net. This American proxy site allows you to surf the internet anonymously without downloading anything on your device.
Moreover, the following are the most delightful features that justify this browser's position on our list of the best unblocked web browsers.
Key features of Proxyboost.Net
Easy to use
Anonymous and safe browsing
---
5. Google Chrome
For those looking for an unblocked Google browser, nothing can be better than Google Chrome. You can use the best VPN to unblock the desired websites on this browser.
Talking about Google Chrome, it is one of the most popular browsers with features, such as an easy-to-navigate UI, a large library of extensions, and the following.
Key features of Google Chrome
Incognito mode to protect your privacy
Keeps your passwords safe
Sync across devices
Profiles to keep your accounts separate
Many tools to collaborate and enhance your productivity
Also Read: Best Web Browsers for Your Roku device
---
6. Microsoft Chromium Edge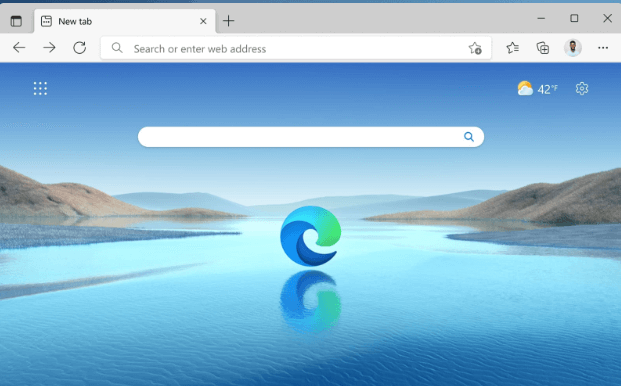 Edge is yet another popular and one of the best unblocked browsers to unblock websites. This browser comes with a lot of security features, such as an InPrivate mode to keep your browsing activities secret and a lot more.
The following are some highly-fascinating features that brought Microsoft Chromium Edge to this post dedicated to the best unblocked web browsers.
Key features of Microsoft Chromium Edge
Many customization options
Easy sync with browser extensions
Edge HTML Engine Layout
---
7. Aloha Browser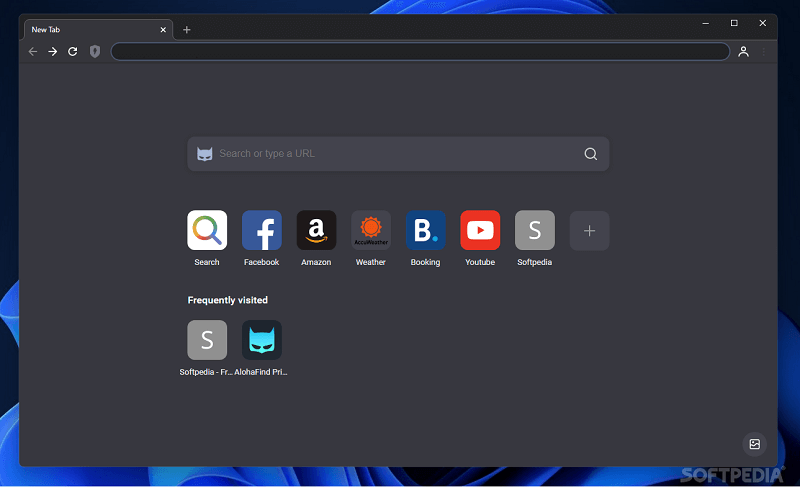 Let us conclude this list of the best browsers to unblock sites with Aloha Browser. It lets you browse the internet securely without restrictions. Moreover, it is known for its fast speed, in-built free VPN, and the following remarkable features.
Key features of Aloha Browser
Simple and easy to use
In-built ad blocker
Military-grade encryption
Data compression
Also Read: Best Gaming Browser for Windows 10, 11
---
Concluding the Best Unblocked Browser
This article brought to light the best unblocked web browsers you can use to unblock websites. You access almost all sites through these browsers without any restrictions.
If you know any other browser that should make a part of this list or have any questions/suggestions about this write-up, kindly write us a comment.
Niharika is a passionate soul who finds immense satisfaction in putting all her thoughts in writing. Being a technology enthusiast, she loves learning new things about tech and making everyone technologically literate through her articles. When not composing tech articles, you can find her bringing characters to life in her fictional stories, reading something intriguing, or spending time with her near and dear ones.
Subscribe to Our
Newsletter

and stay informed

Keep yourself updated with the latest technology and trends with TechPout.
Related Posts