Best Disney Plus Browser to Stream Videos in 2023

Disney Plus is compatible with the majority of browsers, yet many users are curious about which browser works best with it. Even though you can watch videos with any browser you want, there are some browsers that have certain advantages over others.
So, we have put the currently available web browsers to the test, and in this piece, we will discuss some of the top browsers that we found to be compatible with streaming content from Disney Plus.
Web browsers do not yet allow playing at 4K resolution for Disney Plus. Due to the absence of Widevine DRM, the maximum resolution that can be supported by a browser is 720p.
This is not exclusive to Disney+; rather, it applies to any and all streaming services that you access using your web browser.
We have compiled a list of the most effective fastest web browsers that are capable of streaming content from Disney Plus for your ease of use.
List of Best Disney Plus Browsers to Stream Videos in 2023
The following section consists of the best Disney plus browsers to stream your favorite movies, web series, and video content online.
1. Firefox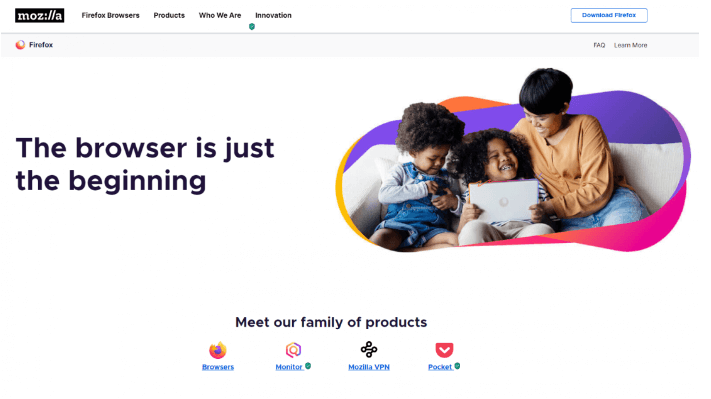 You may also improve the quality of your Disney Plus streaming experience by using Firefox, which is a great browser that supports the service.
You may dramatically boost the quality of your video-watching experience by using a browser that gives you access to a wide variety of add-ons that can be downloaded.
It is of the utmost importance to ensure that you are using the most recent version of the browser since newer versions always come with capabilities that have been upgraded.
In addition, Mozilla Firefox protects your privacy when you are online. Because of this, you may use it without having to be concerned about any of these issues.
Key Features:
Not based on the Chromium User interface that prioritizes privacy and may be customized
Lightweight
Also Read: Best Free VPN for Disney Plus to Watch Disney+
---
2. Chrome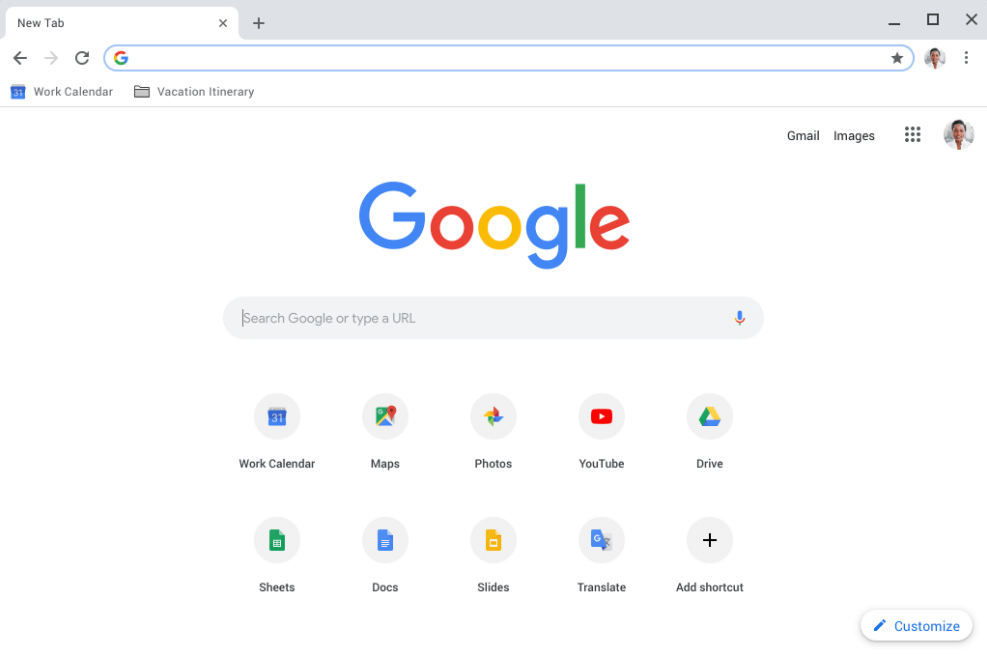 It should come as no surprise that our next choice for using Disney Plus is Google Chrome, which is one of the most popular internet browsers currently available.
You won't have any trouble streaming movies if your web browser has robust support for HTML5 and keeps up with the most recent web technology.
Additionally, when it comes to speed, Google Chrome is one of the fastest browsers for streaming videos. If you want to watch videos online, use Google Chrome.
In addition, you have the option to add video extensions to your videos hosted on YouTube. Some examples of these extensions are Magic Action and YouTube Plus.
Key Features:
The most widely used web browser in the world Extensive add-on and plugin support
Simple to operate
Accessible on any and all platforms
---
3. Edge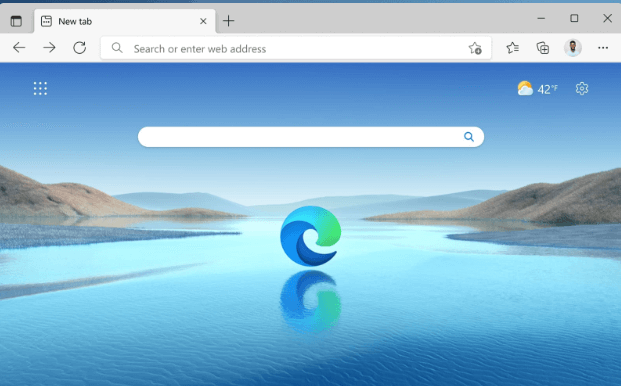 Edge is a web browser that many people do not use, despite the fact that it is included with Windows 11 and 10 and comes with a number of features that are rather impressive.
After doing our own tests and analyzing the findings, we have determined that you are able to utilize Edge to stream content from Disney Plus in high-quality.
Edge is a unique browser that works with all HTML5 videos. Since it uses PlayReady DRM technology, it also supports complete HD videos. Edge is the only browser that supports HTML5.
Key Features:
Pre-installed on Windows device.
In Accordance with Chromium Supports PlayReady DRM is included in Chrome addons.
Also Read: Everything You Need To Know About Disney+ (New Streaming Service)
---
4. UR Browser
When it comes to internet streaming and viewing Disney Plus online, UR Browser is another significant browser that you should use.
We would like to suggest that you give this browser a try since it comes with some very remarkable features that will compel you to choose it each and every time.
This web browser, like Opera, Chrome, and Chromium-Edge, is powered by the Chromium web browser engine.
Second, the capability for playing HTML5 videos will guarantee that the videos will be able to be seen without any difficulties. There are several web browsers that do not have this capability in their software.
The UR Browser comes with a virtual private network (VPN) that will protect your privacy and safeguard your online safety since this aspect of security is just as crucial, if not more so.
Key Features
Simple in its operation
Privacy-oriented
Contains its own advertisement blocker
Built-in VPN for increased protection
---
5. Opera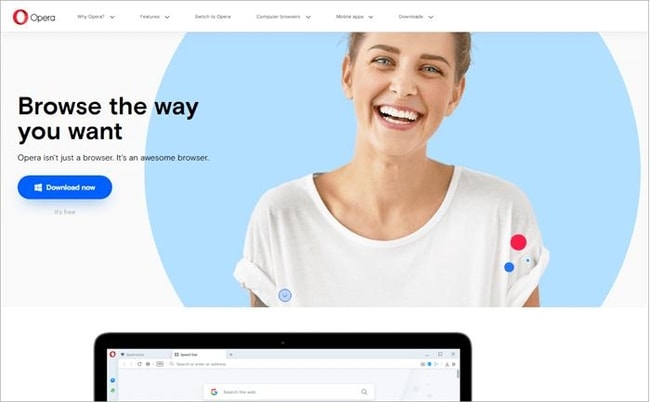 Because of the one-of-a-kind capabilities it has, Opera is often considered to be among the most superior web browsers in terms of providing a high-quality streaming experience.
You may conserve bandwidth while viewing videos by using the available turbo option, which will help speed up the surfing process.
In addition, Opera comes with a pop-up that you may use to relocate the video, if necessary, off the web page and into a new frame. This feature is included in the standard installation. You are even free to move it about anywhere you choose on the Windows desktop.
In addition, Opera is a web browser that protects your online privacy by including a VPN tools, tracker blocker, and ad blocker right into the program itself.
This ensures that you won't have your streaming time disrupted by advertisements, so you can focus on watching the content that Disney Plus has to offer.
Key Features:
Various enhancements
Built-in Virtual Private Network with Adblocker
Chromium-based
It is compatible with all Chrome addons.
Also Read: Best Web Browsers for Your Roku device
---
Difference Between App & Browser for Disney Plus
Wondering what the main difference is between the DisneyPlus experience on the app and the browser? This completely depends on the gadget you use.
The Windows app does not provide access to the 1080p or 4K quality that is available on other platforms, such as smartphones, tablets, smart TVs, and game consoles. These platforms also provide a superior user experience.
On the other hand, there is no discernible difference between the app and browser version when viewed on a desktop computer.
Notably, neither macOS nor Linux users can access Disney Plus service via a dedicated app. Nevertheless, there is a user-friendly application available for Windows 11 or 10 devices.
---
Closing Lines: Best Disney Plus Browser to Steam Videos
We have high hopes that the list presented here will assist you in making an educated choice about alternatives to watch Disney Plus on web browser.
Leave a comment telling us what was your pick and your experience with it. For more guides and tech tips subscribe to our blog. Never miss any tech news and update by following us on Facebook, Instagram, Twitter, or Pinterest.
Akshara is an Engineer turned Technical Writer. She is a tech reader who aims to deliver the best of her knowledge to the readers without complicating it. If not writing you can find her in the kitchen, because no place serves the good tea.
Subscribe to Our
Newsletter

and stay informed

Keep yourself updated with the latest technology and trends with TechPout.
Related Posts