As soon as Google Chrome came in the market people stopped exploring options for Web Browsers. And hence it became one of the best browsers of all time. But every browser has exceptional functionality that makes it different from the others. Many software companies have started working on the specific necessities of users such as gaming. There are several gaming browsers available that have the specialty of offering the best gaming experience.
If you are also in the search of the same, this guide is for you. Read the complete article to find out the best gaming browser available online in 2023.  However, before we head to the list here is what else you need to know about the best browsers for gaming.
Need for Gaming browsers?
Best gaming browsers will not eat up too much space & resources on your device.
Enjoy gaming without any lags even when you have outdated RAM or processors.
Lightweight and less processing time
Custom gaming options to improve your experience
List of 5 Best Gaming Browsers for Windows 10, 11
Although there are a plethora of top gaming browsers available online, we have shortlisted the best ones for you. Read the description of each browser and make the best choice for your device.
1. Opera GX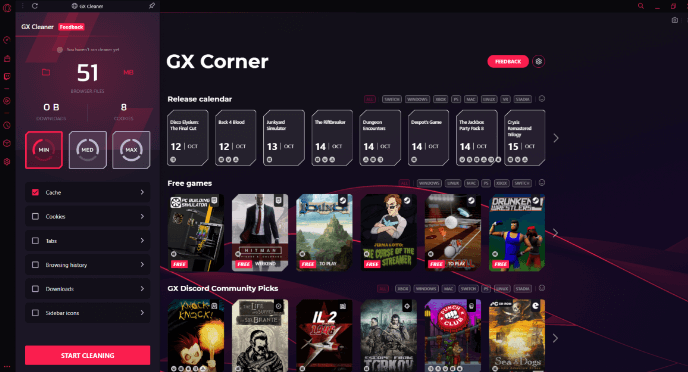 The first one on our list of the best browsers for gaming is Opera GX. With the look of a professional gamer feels it is compatible with almost all operating systems. No lags are experienced by the browser users even while using the old computers.
It is designed on a Chrome-based model to ensure privacy even with an open-source code. Also, you get the option to access your email easily while playing.
Notable Features:
Impressive User interface with an option to customize the theme
Extraordinary hardware control possibilities
The hot Tab killer feature can kill tabs that are resource hungry and can create an issue for your machine.
Quick access bar with preloaded accessibility
Respects user privacy as it comes with an in-built VPN
---
2. Mozilla Firefox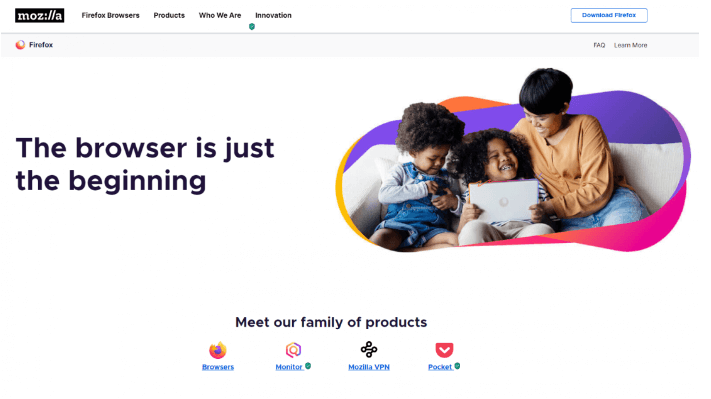 If you are looking for the best gaming browser for Windows 11 Mozilla Firefox is a great choice. With its major focus on user privacy & transparency while browsing the browser has some remarkable multimedia features too. You can customize the interface spending upon your needs.
Also, the pop-out video feature allows users to enjoy streams simultaneously while playing. It is available for all major browsing platforms like Windows, iOS, Android, etc.
Notable Features:
Open source browser
Improved privacy
Available for multiple operating systems or platforms.
Over 100 available extensions to increase the features
Developed by a nonprofit organization
---
3. Avast Secure Browser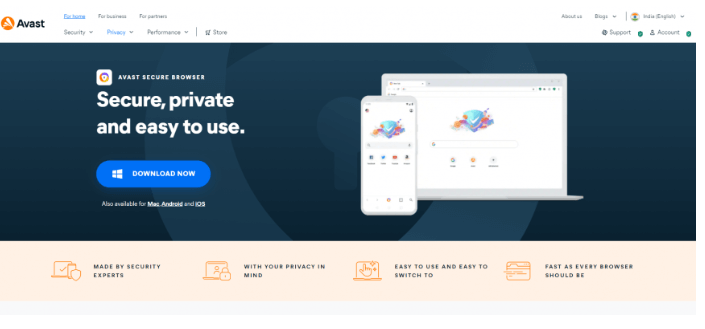 The Avast Secure browser is another best gaming browsers for Windows 11 or 10 devices. The famous makers of Avast Antivirus have developed the most security-centric browser to keep your browsing smooth and effective. It is similar to Google Chrome and hence is also beginner friendly.
Another good gaming browser feature of Avast Secure Browser is that it includes HTTPS Encryption, Extension guarding, and Password Management.
Notable Features:
The integration feature of the browser connects it with the Avast Antivirus that keeps your data secure while gaming.
Separate browsing session for Banking options to add an extra security layer
Integrates VPN with your browser
Ad elimination for a better gaming experience
---
4. Vivaldi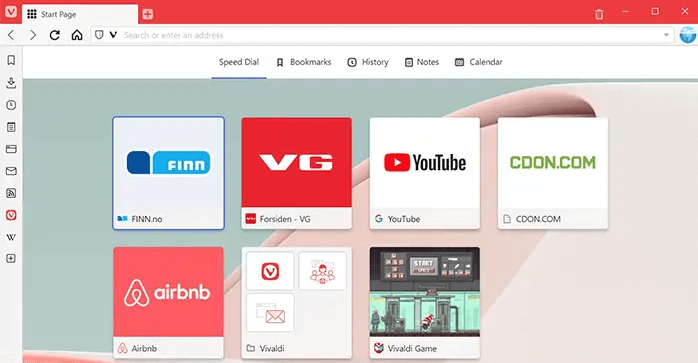 The next on our list of best browsers for gaming is Vivaldi. As the browser focuses on Privacy it does not store any of your data. Also, it is capable of handling multimedia & games easily. Use the Tab tree on the sidebar of the browser to manage multiple tabs. To organize them in a better manner you can also group these tabs as required. In addition, it also has a split-screen feature to manage multiple websites.
Being the most lightweight browser it also has some extraordinary features to improve your gaming experience.
Notable Features:
The best gaming web browser at its privacy-oriented
End-to-end encryption to sync data
The user interface is highly customizable as per the requirements
The search feature is powerful and quick
Can perform functions through advanced keyboard & mouse shortcuts.
---
5. Microsoft Edge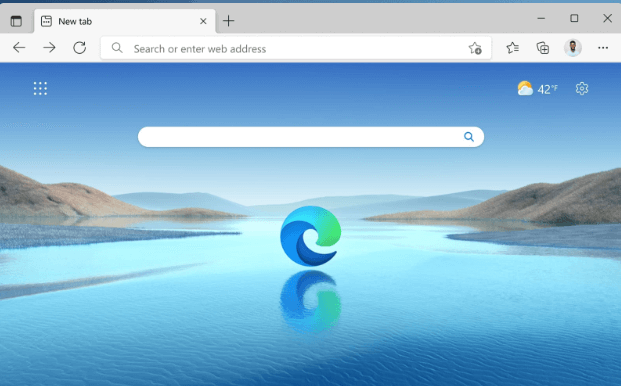 The next best gaming web browser you can use in 2023 is Microsoft Edge. Being a reliable development from Microsoft the browser has undergone some major changes and developments. This revamped version of Edge has an interesting & sleek user interface that runs on Chromium engine i.e it has the same standards as of Chrome.
It also removes images or other distractions from the window to make your gaming better. Although it's not specifically designed for gaming, its amazing features make it worth considering.
Notable features:
Enhanced tracking protection
4K stream support with Netflix
Available for major platforms including Windows, iOS, macOS, and Android
Customize start page of your browser
Smart screen to warn users about threatening or malicious websites.
---
Frequently Asked Questions (FAQs)
Below we have answered some general questions that you may have regarding the best gaming browsers.
Q.1 Which is the best browser for gaming?
If you need a browser with advanced features and a handy design you can opt for Opera GX. The web browser is extremely lightweight and keeps all your data secure. It supports all operating systems to enhance your gaming experience. However, Mozilla, Edge, and other web browsers mentioned in the list are also the best gaming browsers for Windows 11, 10, or other devices.
Q.2 Which is the fastest gaming browser?
Among the options available Vivaldi is the fastest web browser as it requires just a few resources from your computer to attain maximum speed. Also, as it was developed by the same team who build Opera it has high speed and enhanced features. However, Brave, Firefox, and Opera are also decent enough when searching for the fastest gaming browser alternatives.
---
Closing Lines on Best Gaming Browser for Windows 10, 11 in 2023
Hopefully, the above list of best gaming browsers for Windows 10 or 11 devices was helpful. To give your gaming an extra edge it is recommended to use the best browser for gaming. Since you now have the list, download the one that is suitable for you and easily available at your location. Make sure you analyze the features and performance of the browser before completely relying on it. In our opinion, you can choose Opera GX. However, all the aforementioned one's are top gaming browsers.
If you think we missed out on the good gaming browser of your choice do let us know in the comments. Also, if you found the listicle guide helpful subscribe to our blog for more informative tech news and guides. Follow us on Facebook, Pinterest, Instagram, and Twitter for tech tips and tricks.
Akshara is an Engineer turned Technical Writer. She is a tech reader who aims to deliver the best of her knowledge to the readers without complicating it. If not writing you can find her in the kitchen, because no place serves the good tea.
Subscribe to Our
Newsletter

and stay informed

Keep yourself updated with the latest technology and trends with TechPout.
Related Posts