12 Best Web Browsers for Your Roku device in 2023

In this article, you will find the 12 best Roku web browsers to try in 2023. Read more about the web browser and choose wisely.
Roku is a popular platform using which you can stream media content from different websites easily. Roku was launched in 2008, it offers very limited functions. But the limitation does not make it less entertaining. To use Roku, you need to have a web browser as it does not offer an inbuilt web browser.
In this article, we have listed some of the best web browsers for Roku that you can try for an uninterrupted experience. So without any delay let's take a look at the list of browsers and their offerings.
Does Roku Have A Web Browser?
No, there is no app integrated with the device as a Roku browser. However, that does not mean that you can not use any browser on Roku devices. There are a lot of third-party browsers that you can download and install on Roku to browse the internet. Use the tools provided in the next section for ease.
Top 12 Roku Web Browser to Use in 2023
Here is the list of web browsers for Roku. Check the details of every Roku browser below and select the browser which fulfills your requirements.
1. Web Browser X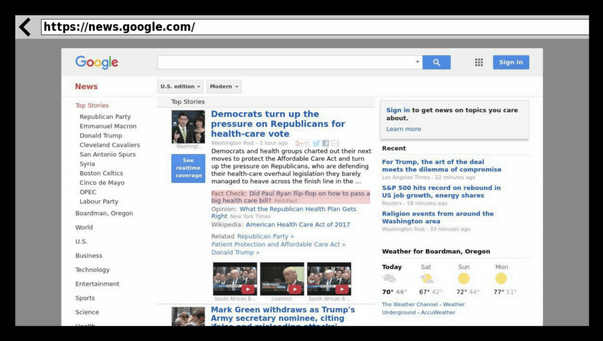 Web Browser X is undoubtedly the best Roku internet browser. The browser has a straightforward and neat interface that can be adapted by anyone easily. Using this Roku web browser, you can face issues while browsing media content or YouTube. Other than streaming using this web browser, you can visit websites and other favorite web pages easily.
You can simply use the left and right buttons from the remote. You can even bookmark your favorite website so that you can visit them in no time. You should try this web browser for Roku. We have mentioned the link below, using which you can see the official website of the browser.
---
2. POPRISM Web Browser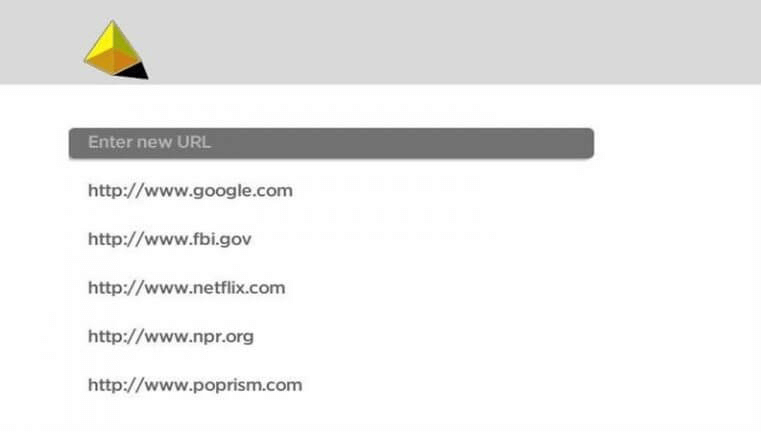 POPRISM is another Roku web browser that you can try. This browser offers a plain and standard view; if you want your browser to be simple, then you can try this. But don't expect this browser to be extraordinary. The interface might not attract you as much as other browser interfaces would. The web pages and their word placements are unorganized in terms of spacing.
If you use this web browser for streaming videos, then it won't affect you. On the other hand, if you want to read anything, you might face spacing issues. Using the remote, you can easily navigate. You can use the up, down, left, and right buttons of the remote. To return,me you need to press the Return key.
Also Read: Google Chrome vs Mozilla Firefox: Which Web Browser is Better
---
3. Web Video Caster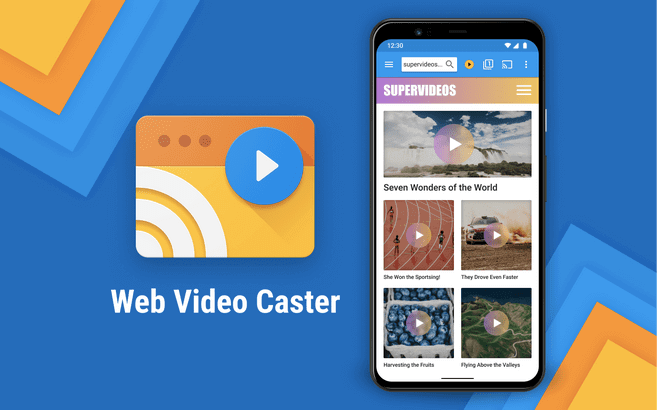 Next up in the list of Roku web browsers, we have Web Video Caster. This is a great platform that helps you to browse websites, watch TV, shows, live streams, and many more things. Though unlike other web browsers on Roku, this one requires a subscription to browse. You need to pay a $4.99 per month subscription fee to use this Roku internet browser.
Irrespective of the subscription, this web browser is considered one of the best web browsers for Roku. You would have an uninterrupted and smooth streaming experience with this browser.
---
4. Media Browser for Roku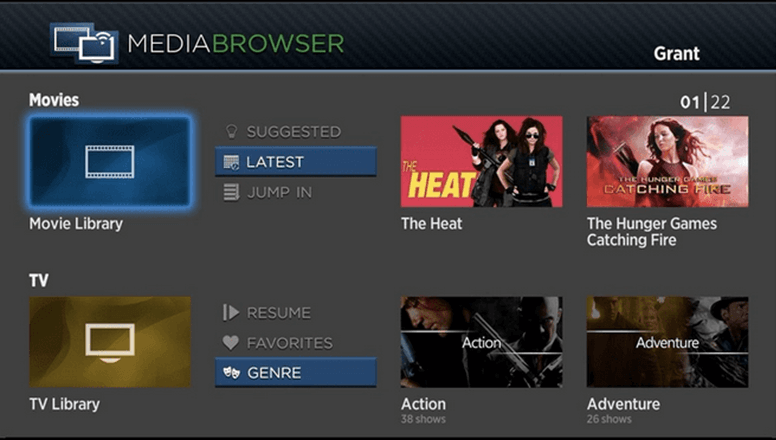 Media Browser for Roku is another excellent web browser that you can pick. This browser allows you to surf without any interference. This is what every user wants, an uninterrupted streaming experience. You can easily browse the content-heavy website, and the browser loads it in no time. The best part about this browser is that it is free to use. You can simply download and enjoy streaming with this browser. Your search for Roku internet browser will as this is the ideal browser to have.
Also Read: How to Set Up Google Chromecast on Your TV
---
5. Xfinity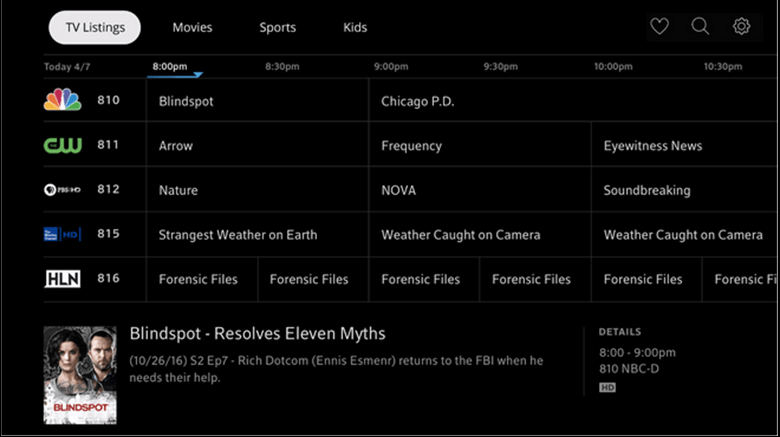 Xfinity is a one-stop solution for all your streaming needs. Using this Roku web browser, watching; that's convenient, you can stream live sports, local news channels, and other channels. You can easily customize the plan according to the requirement and enjoy uninterrupted streaming. The app can be used on any device, and enjoy your program from the end where you left it.
You need to take the subscription of this browser. The subscription costs $55 per year. The customized plans can be changed at any time as per requirements. These features and offerings make it one of the best Roku internet browsers.
---
6. Opera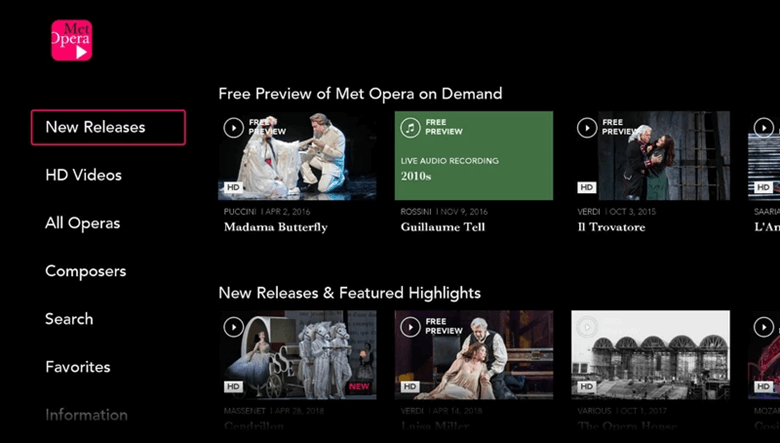 Opera is one of the most popular browsers. This browser is compatible with almost every operating system. You can use this web browser on Roku to browse or steam anything. The browser works fast when it comes to searching for results. You can add bookmarks so that you save time when you next time visit the website.
The browser moreover protects your internet identity as it offers an integrated VPN service. You can choose any location and stream anything without any interruption. This web browser for Roku offers handy features which make your streaming on YouTube very easy. You can search for other things while you watch a video on youtube, that's how handy it gets when streaming in Opera. Now that you have checked the offering, click on the link below and download the browser if you are impressed.
Also Read: How To Clear Cache in Chrome, Firefox, Safari & IE Browsers
---
7. Firefox

Firefox is another excellent Roku web browser. This browser is also very famous and is compatible with most operating systems. This web browser is best for streaming on a Roku device. This web browser gives the option to do everything with ease. Besides offering the best features, it provides a straightforward interface that every user can quickly adapt.
You can stream videos on YouTube and listen to music on any website without any interruption. This is among the best browsers for every operating system, and you can trust this browser for Roku as well. From the below link, you can switch to the official website of Firefox and download the web browser for Roku.
---
8. The Roku Channel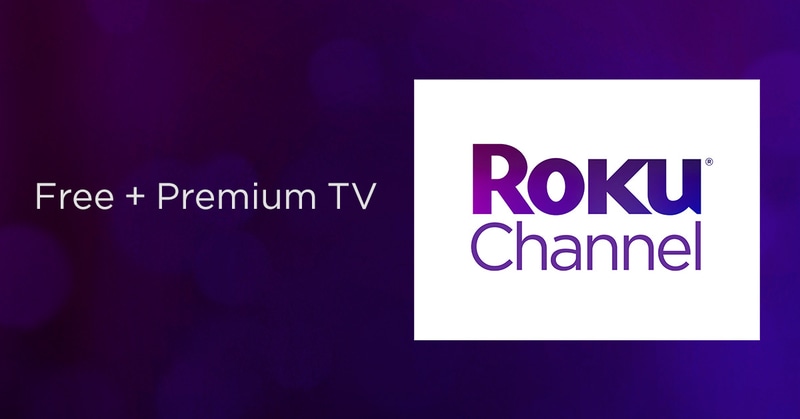 The Roku Channel is an amazing internet browser for Roku. Just like its name, the tool works like a channel to download apps, surf, and do a lot more on your Roku device. Additionally, as the tool is created by the official developers of Roku, the app is completely reliable.
The platform is quite popular among users for providing high-quality content. One of the best features of this Roku browser is that it allows you to do a lot with the device like watch movies, stream TV shows, etc. Additionally, the developers of the app also offer new and regular updates for the browser to make it better than before.
---
9. Safari Browser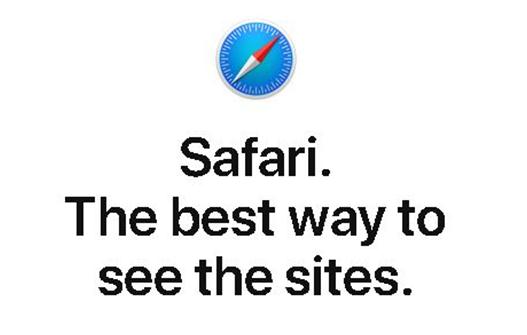 The last name on this list of the best web browsers for Roku is Safari. The app is commonly and readily used by Roku users who are looking for a simple and lightweight browser. Although the logo and nomenclature of the app are quite similar to that of Apple Safari, is not like the latter in any way.
Additionally, the app is not a product of the creators and developers at Apple Inc. The user interface of the tool is quite amazing and straightforward. Additionally, this tool also works as an internet browser allowing you to search and surf the internet as you want.
---
10. FilmRise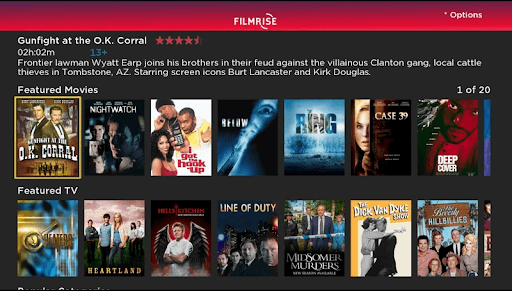 Let's take this list of the best Roku web browsers further with FilmRise. It is among the most popular websites for viewing a plethora of videos on a Roku device. This website even allows you to watch full movies and shows without spending a penny.
Moreover, FilmRise boasts a legal library of vast content that is updated regularly. The content on FilmRise belongs to various categories, such as horror, drama, crime, action films, romance, and biographies.
Furthermore, here you can find both Hollywood and other foreign language films with their IMDb popularity score. Additionally, you can use FilmRise to watch movies/shows on devices and platforms such as Amazon Fire TV and Android TV.
---
11. Emby for Roku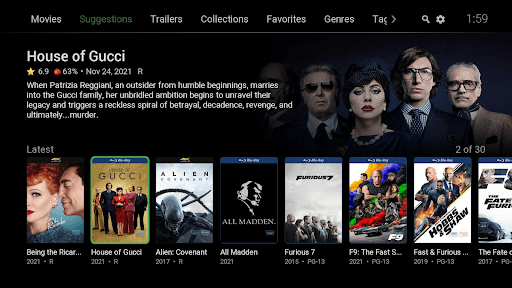 The last name on this list of alternatives for the best web browser for Roku TV is Emby for Roku. This is an amazing browser that offers multiple themes and other customization options to you. With the help of the browser, you can easily surf various types of content. You can also add various titles to your favorite list with the help of this alternative. The interface of the tool is quite simple and hence, loved by beginners.
The app offers something called landing pages for the smart library. Hence, you will find it very easy to use and navigate to various titles and genres.
---
12. Chrome Via Screencast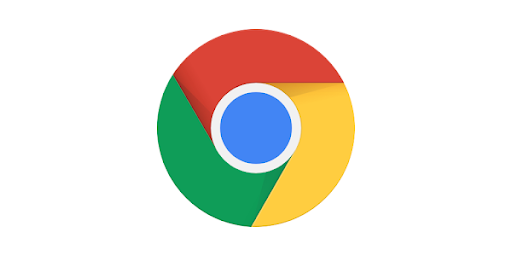 The last name as one of the best web browser for Roku is the Chrome Via Screencast. This tool is different from a traditional browser. This tool works like a mirroring agent. You can install Chrome on your Android, iPhone, iPad, or any other device and then mirror its content on the Roku TV. It's very easy to use and connect using this tool. All you need is an active internet connection to use the Chrome app and mirror.
---
Frequently Asked Questions: Roku Browser
If you have any doubts related to the best web browser for Roku, then you may seek the help of the frequently asked questions below for ease:
Q.1 Can I browse the internet on my Roku TV?
Yes, you can easily browse on your Roku TV using the Opera browser for Roku, or any other of the best web browsers for Roku listed above for your ease.
Q.2 How do I get Google on my Roku?
You can get Google on your Roku device by using the best internet web browser on Roku. Such a browser will allow you to Google anything you want quite easily.
Q.3 How do I add Safari to Roku?
To add Safari to Roku, you need to visit the Roku ChannelStore and add the tool to your device with ease.
Q.4 What internet browser can be used on Roku?
You can use a variety of internet web browser on Roku. Some popular browsers like Opera and Mozilla Firefox are available for Roku as well. You can check out some of the best apps above for your ease.
Q.5 What is the free web browser for Roku?
The free web browser for Roku that are best for you are Opera and Firefox. Apart from these, browsers like Web Browser X and POPRISM are also readily used as Roku browsers by different users.
Q.6 How to Connect and Activate Your Roku Streaming Device?
To connect and activate your Roku streaming platform, the first thing that you need to do is hook in the ports of your TV and the Roku device using an HDMI cable, Composite cable, or other modes of connection. You may also connect the Roku device to the internet using a LAN or WAN cable if required. Plug in the adapter of the TV and the Roku device and turn on the Power. Now, turn on the remote of Roku and set it up. That's it, now you can use Roku as you want with your TV.
Q.7 Can You Watch Regular Television on a Roku TV?
To watch regular or local television on a Roku TV, all you need to do is plug in an active local antenna connection to the Roku device. Once connected, you can stream as many channels as you want with ease.
Also Read: How To Install & Watch Twitch On Roku
---
Let's Wrap: 12 Best Web Browsers for Your Roku device in 2023
By reading the article, you must have understood the features and advantages of having a web browser. Now you can easily choose a browser for your Roku device. We hope that we have helped you in finding the best web browser for Roku. If we did, comment down below with the name of the browser and why you choose it.
Tanmay is a technical writer from the field of mass communication. He aims to communicate the best of the technology to the readers through his write ups. If not writing you can find him with his camera capturing nature and exploring the unexplored world.
Subscribe to Our
Newsletter

and stay informed

Keep yourself updated with the latest technology and trends with TechPout.
Related Posts