Although Mac is considered to be one of the most powerful machines, it does get slow and sluggish with time. Are you worried about the degrading performance of your device, here are a few reasons and possible fixes that can help you maintain the overall speed and health of your device.
If you are wondering "how to speed up mac?". Refer to our tutorial to learn about some useful tips to speed up your Mac OS and enhance its performance.
Why is Your Mac Running Slow | Few Important Reasons
Low hard-disk space can be one of the integral factors for low speed and degraded system performance.
Out-of-date software.
Overloaded system resources.
Fancy visuals that only aim at visual appearance.
---
Important Tips and Methods to Speed Up Mac:
Are you annoyed with the slow running speed of your mac? Do you want to make it run like a new machine? The simple tips discussed here will help you regain its lost speed and boost its execution speed and efficiency in no time. 
Get rid of large files and system junk
Get rid of unwanted browser extensions
Keep a check on the visual effects
Delete system cache regularly
Manage your desktop items
Keep a track of your startup items
Look out for resource hungry applications
Uninstall unwanted and obsolete applications
Manage your photo gallery
Empty your downloads folder and trash
Update your device regularly
So, now that you're aware of some of the problematic areas, let's discuss them in brief one by one. 
1. Get Rid of Unwanted Browser Extensions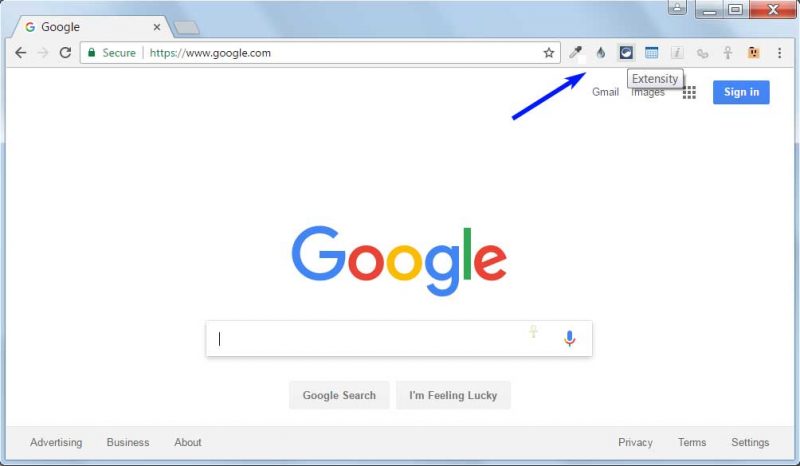 In an effort to simplify our task we often load our web browsers with several extensions and add-ons. More than adding on to system efficiency it makes it over-crowded and degrades the browsing speed. 
Getting rid of unwanted extensions is always a good idea to make your mac run faster.
---
2. Keep a Check on the Visual Effects
Too many visual effects add on to the overall appearance and makes it look pretty but also puts unnecessary stress on your system resources. If you are wondering how to speed up your mac device, try cutting down the visual effects to prevent slowdown. Here's how you can do it:
To start with Click on the System Preference Tab.
Choose Dock.
From the list of displayed items, untick Magnification, Automatically hide and show dock and Animate opening applications options. 
Next click on the "Minimize windows using" and turn off the Genie Effect and set the Scale Effect.
---
3. Delete System Cache Regularly
Cache files are used to speed up certain processes of your device but with time they fill your storage space and instead of enhancing the speed it makes your device slow and sluggish. Thus cleaning system Cache is an essential activity if you want to enjoy uninterrupted working and speed up Mac OS. 
Read More: How To Clear Cache in Chrome, Firefox, Safari & IE Browsers
---
4. Manage your Desktop Items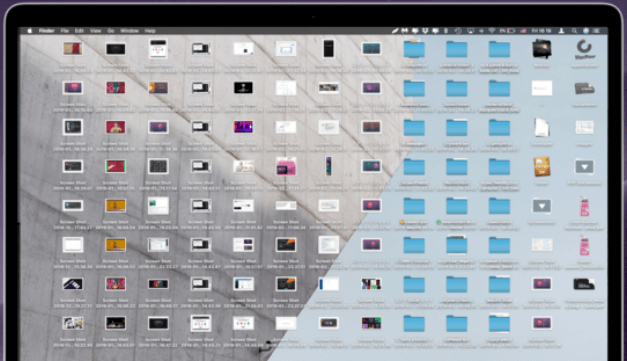 Desktop clutter can be another reason for your slow running mac. Storing a huge number of items on your desktop space puts unwanted pressure on your RAM and storage space. Experts recommend that if you want to speed up and make your mac run faster it is essential that you declutter and properly organize your desktop. 
Use appropriate folders to sort and place various documents, photos, and files in an organized way. Apart from this you can also consider deleting unwanted and useless files to enhance the overall speed and efficiency of your device.
Read More: Best File Shredder Software For Mac
---
5. Get Rid of Large Files and System Junk
If you are struggling with the slow performance of your Mac machine, then probably it's time to perform a system cleanup to make your mac run faster. You can choose to do it manually but experts recommend the use of the best mac cleaner software for accurate and efficient results.
Large files, system cache, hidden and obsolete files, system logs, and widgets are a few prominent items that you should look for while performing a system clean up.
If you want to delete large files and documents simply open the Apple Menu> About this Mac>Storage> Manage> Documents. Here you will see detailed lists of all the documents along with the space they occupy on your device. Review them and get rid of the bulky files. 
You can also use dedicated software like MacKeeper to clean up your hard drive making your mac run faster.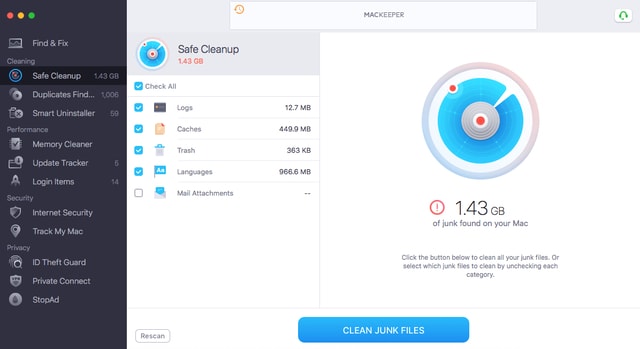 Why Choose MacKeeper?
MacKeeper is a great tool that can help you in cleaning your PC within seconds.
It will improve the performance of your system upto a great extent.
For security, it has a built-in antivirus that protects the data from threats and phishing attacks.
The software offers an uninterrupted user experience as it stops ads on your browser.
You can uninstall unused apps with just a click.
Read More: Best Tips to Speed up Windows 10 Computer
---
6. Keep a Track of Your Startup Items
Manage your startup items to enjoy a fast response and loading time. A limited number of startup items help in making your mac faster and ensure smooth device booting. To keep a check on the startup items you can follow simple steps: 
To start with open "System Preferences", and then choose Users and Groups followed by selecting your Username. 
In the next step click on the list of startup items and remove all unnecessary items from it. 
To remove any unwanted program, simply click on the "-" button.
---
7. Look Out For Resource Hungry Applications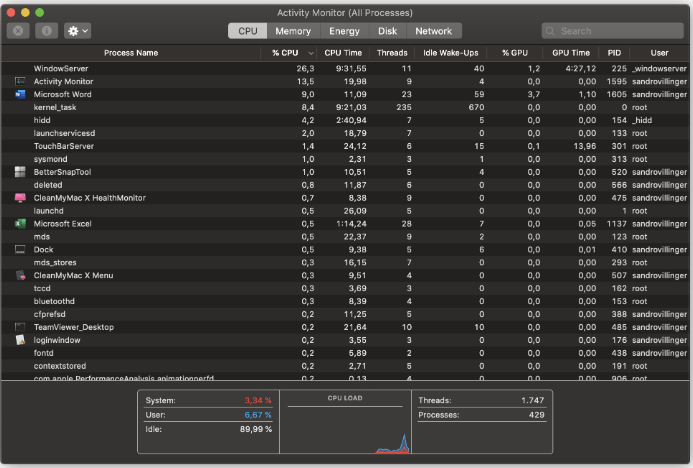 Out of the "n" number of applications installed on your mac, there are a few which eat up and consume a massive chunk of your system resources. If you want to make your mac faster and enjoy an optimal speed, then you must keep an eye on such applications.
Activity Monitor is one such tool that will assist you in managing your device resources including:
Energy
Disk Usage.
Memory
CPU and
Network Usage. 
The Activity Monitor displays a well-detailed list of all your system applications along with the resources that they are consuming. You can refer to it to identify all the resource-hungry apps. Simply click on the app and remove it by clicking on the "X" button adjacent to it.
---
8. Uninstall Unwanted and Obsolete Applications
Often it happens that our system gets flooded with several unwanted and obsolete applications. An important point to note here is that simply moving the application to the trash will not help you, you should uninstall the unwanted application correctly to free up disk storage space. 
Here you should also take into consideration all the launch agents and background agents to prevent slow down and enhance its overall speed.
---
9. Manage Your Photo Gallery
If you are still wondering how to speed up your mac, then probable it's time to manage your photo gallery in an organized manner. Similar and duplicate photos and videos eat away valuable chunks of RAM making it slow and sluggish. 
It is always advisable to look out for duplicate photos and delete them to enhance the overall speed of your device.
You can either decide to do it manually or opt for a dedicated tool like Gemeni 2 to complete the task for you.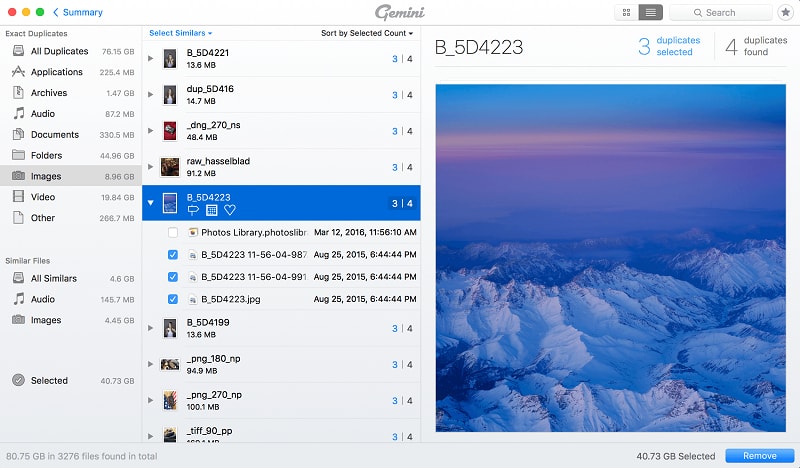 Gemeni 2 is highly recommended by experts as it offers a simple yet effective way to keep your photo gallery organized. Apart from this it also helps you to release storage space by identifying and removing duplicate and similar photos and videos.
---
10. Empty Your Downloads Folder and Trash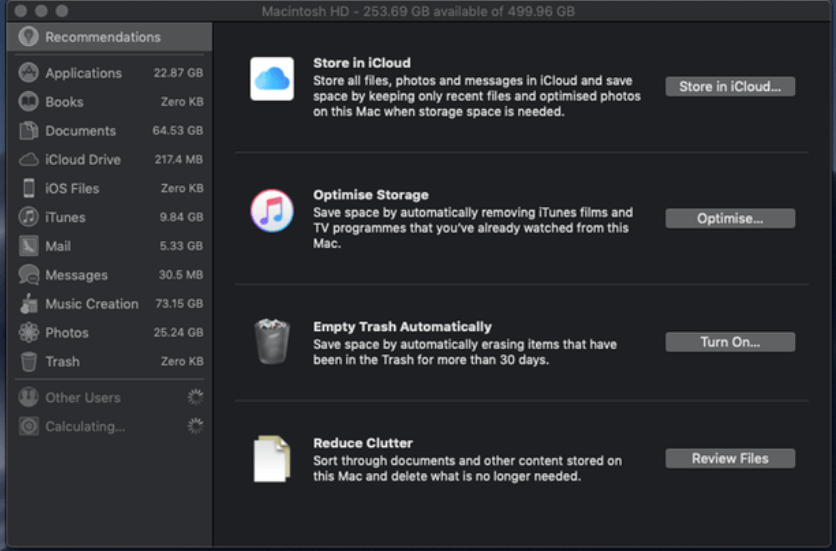 Another useful way to boost your device performance is to empty the download folder and trash bin from time to time. To empty the trash bin, just right click on the folder icon and select on the Empty Trash option. 
If you plan to manage your Download folder, follow these steps:
Open the Download Folder from the Dock.
In the next step, click on the arrow called "Open in Finder" to get a detailed list of all the downloaded files.
Sort the list and delete the unwanted files. Ensure that once empty your trash bin after deleting the required files from the download folder.
---
11. Update Your Device Regularly

Still, wondering how to update your mac? A regular system update is the answer to all your performance related queries and offers the easiest way to speed up your device. 
Locate the Apple icon placed on the left top corner of your screen and click on it to check the OS version of your device. If you are using an older version upgrade to take care of all the speed and performance-related issues.
Regular system updates are what will keep your device running smoothly and efficiently.
---
Few Additional Tips
In addition to the above-mentioned methods here are a few additional tips that can help you optimize the performance of your mac device. 
Consider replacing your HDD with an SSD.
Reset the PRAM and SMC of your device.
Create a new user profile to speedup your mac.
Reindex Spotlight.
---
Wrapping up
So, this is it from our side. We hope that the tips mentioned above will help you in performing a system tuneup to regain its lost speed and efficiency. 
Refer to our blog to identify the problematic areas in your mac system and fix them in no time. 
Prachi Dani is a technical content writer who specializes in areas of science and technology. She is highly up to date with technological transitions and transformations. Writing is not her passion but the only thing that carries satisfaction in life. If not writing, you may find her engrossed playing action games on her treasured smartphone.
Subscribe to Our
Newsletter

and stay informed

Keep yourself updated with the latest technology and trends with TechPout.
Related Posts